The Cricut Foil Transfer System has a special foil specifically designed for a pressure transfer. But everyone is asking—will other brands work? Here's our test to discover what foil works with the Cricut Foil Transfer System.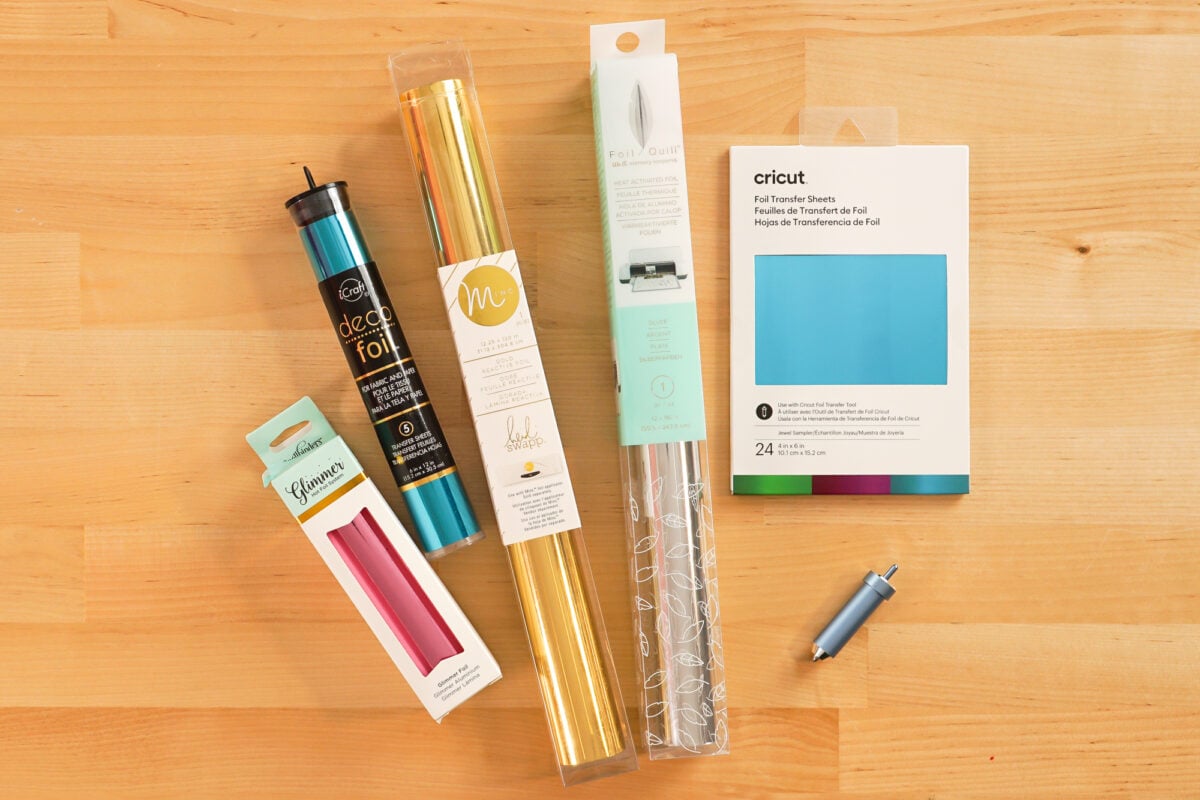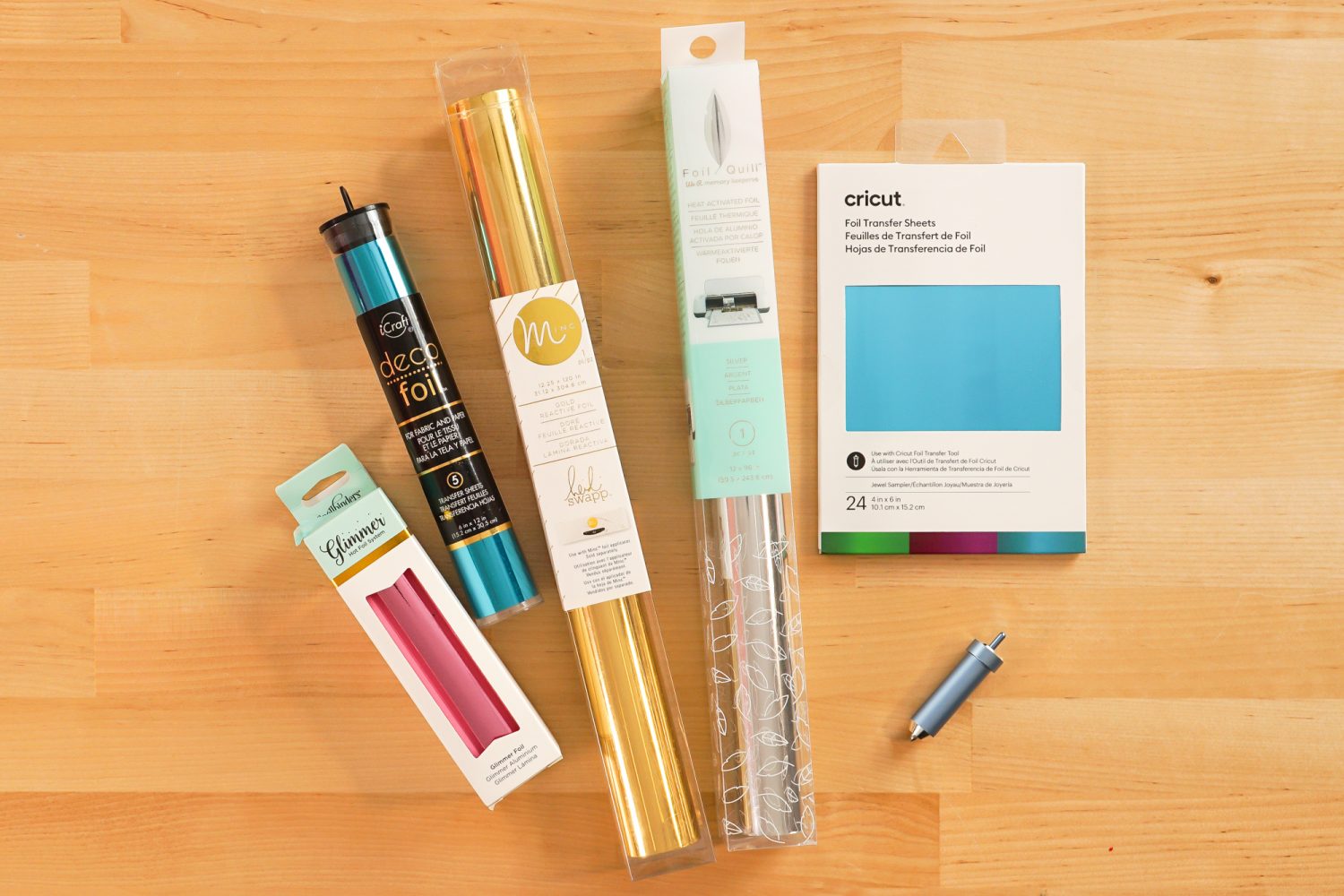 Last month, I finally got to share the newest tool from Cricut—the Cricut Foil Transfer System. It's a combination tool + foil that allows you to beautifully foil all sorts of projects with your Cricut.
If you want to check it out, here are the posts I've written about the Cricut Foil Transfer System so far:
The first question that people started asking when the Cricut Foil Transfer System came out was if it worked with other types of foil. So today, I'm trying out a handful of foils I have to see what works—and what doesn't!
Stop pulling your hair out and start creating confidently with your Cricut! Finally understand how to use your Cricut with my Learn Your Cricut eBooks!
What Foils Did I Test?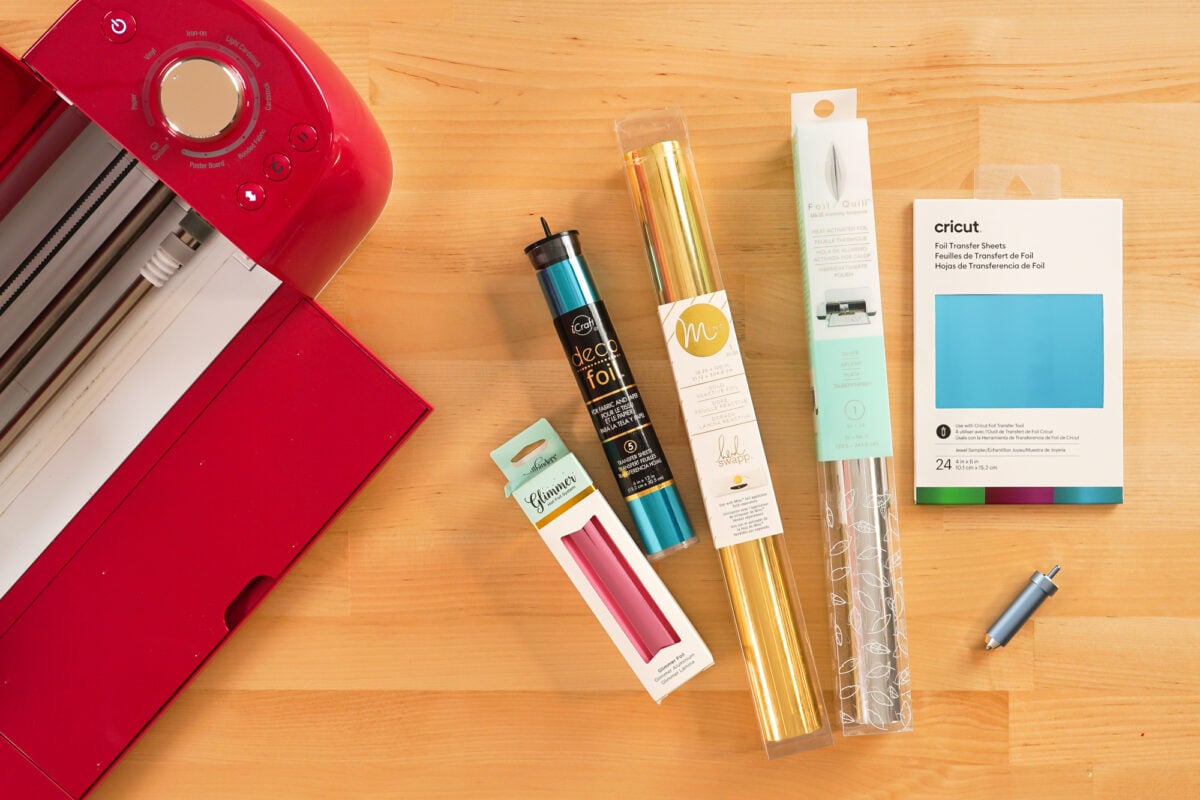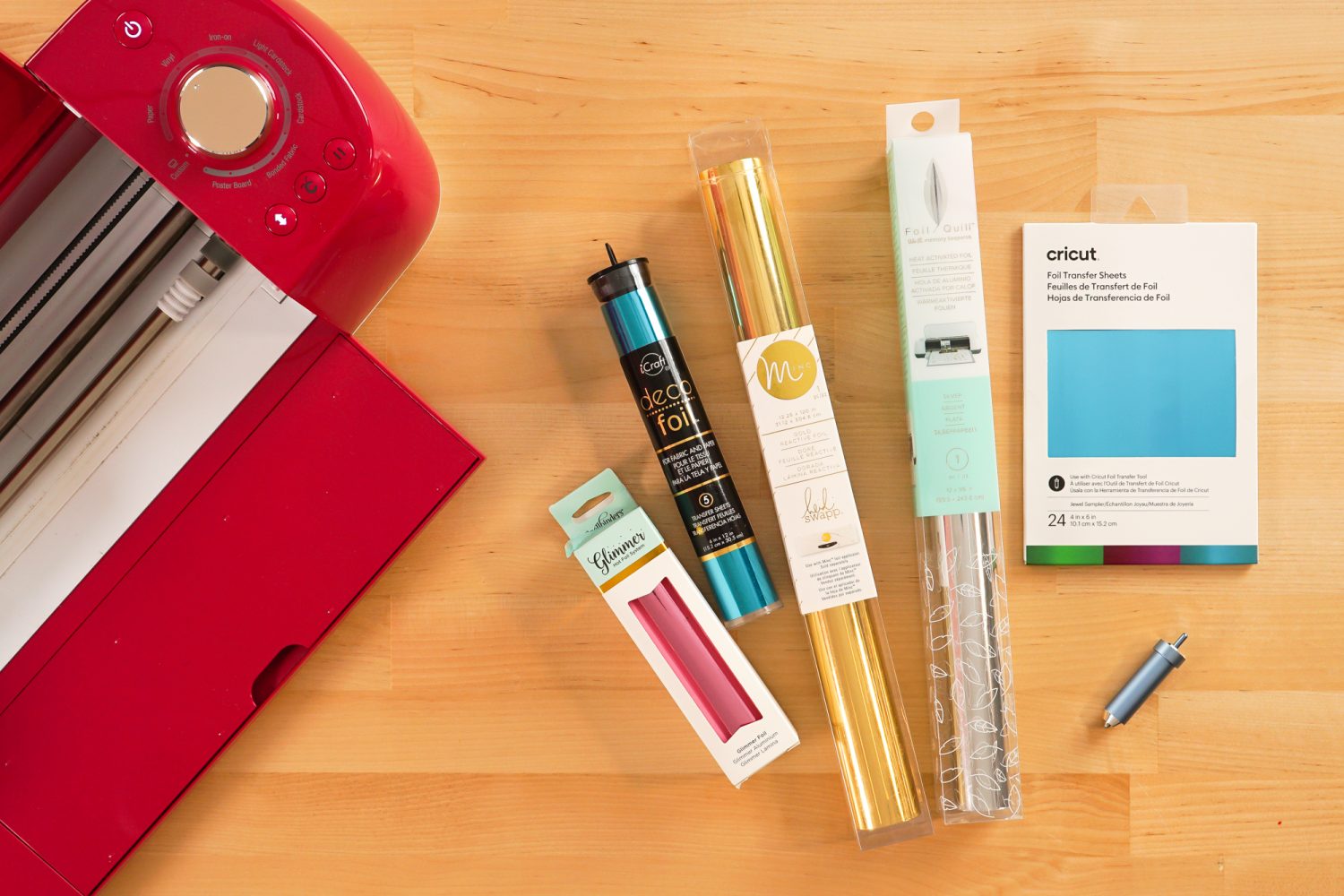 For this test, I am using five different foils with my Cricut Explore Air 2:
If you have an additional foil you'd like me to test, let me know in the comments!
What Foil Works with the Cricut Foil Tip?
So let's see how each of these foils stacked up. Because the Cricut Foil Tip is pressure reactive, I was actually surprised by the results—I'll talk about that a bit at the end of this post. We'll start with what worked best and work our way down.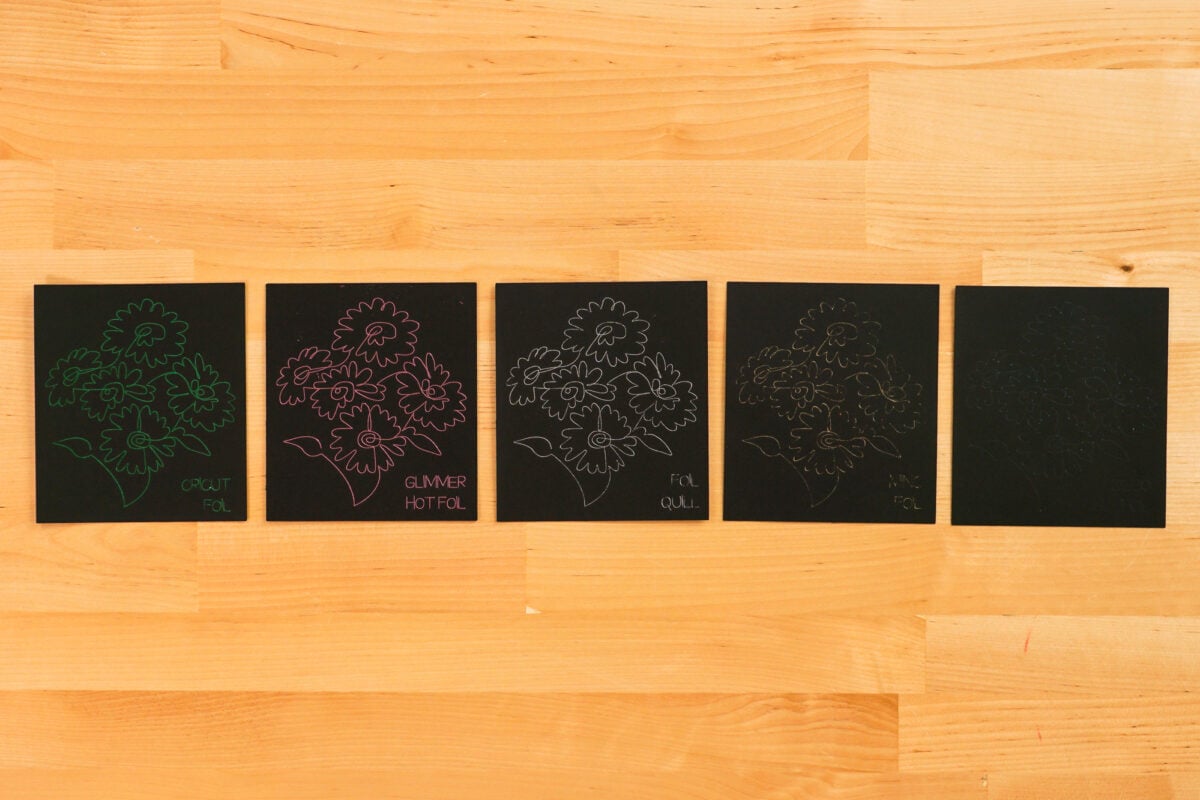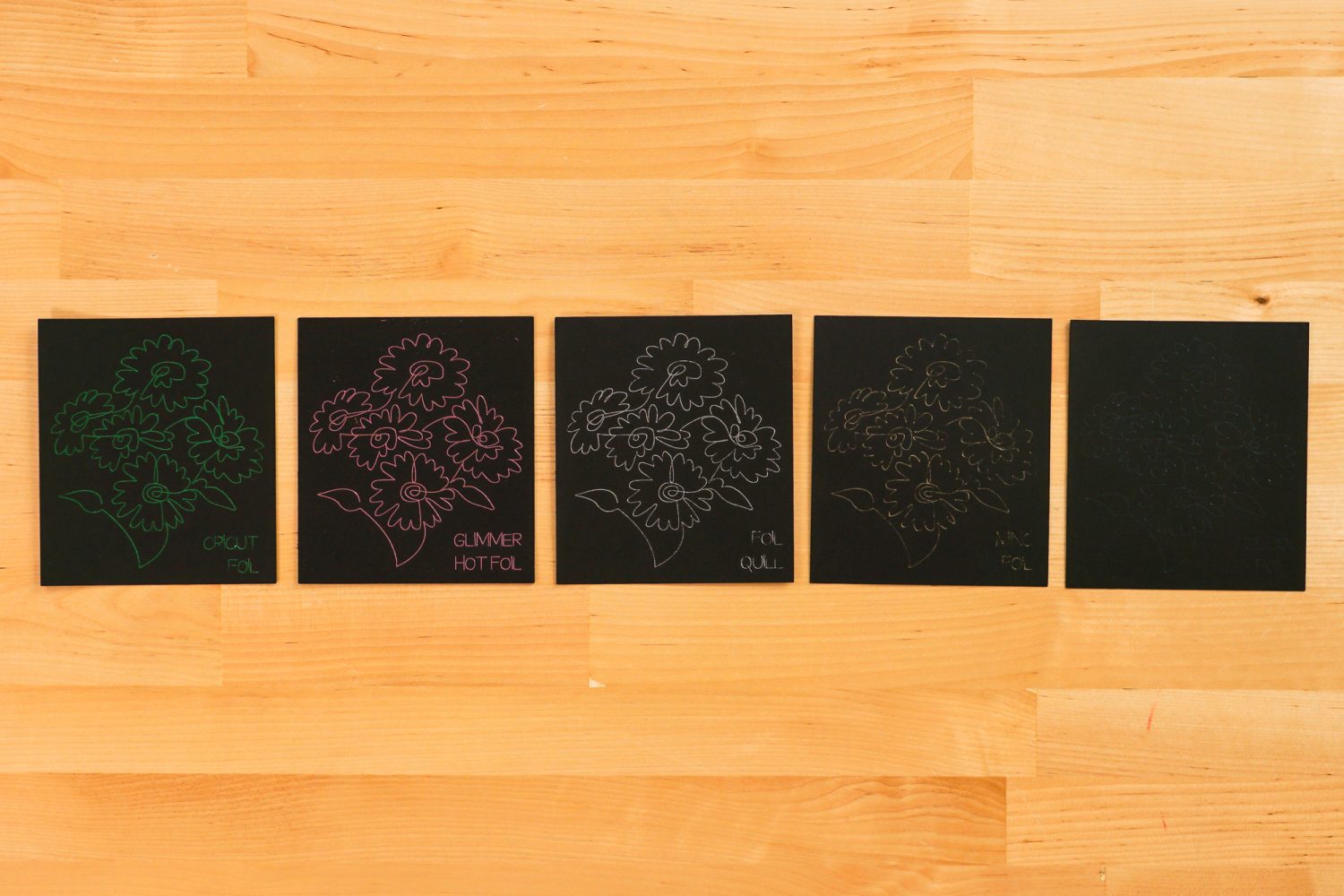 Cricut Foil
Unsurprisingly, the Cricut foil worked perfectly with the Cricut Foil Tip. It was designed to work with the pressure-sensitive tip and I got great results. I love this foil—it's really shimmery and pretty.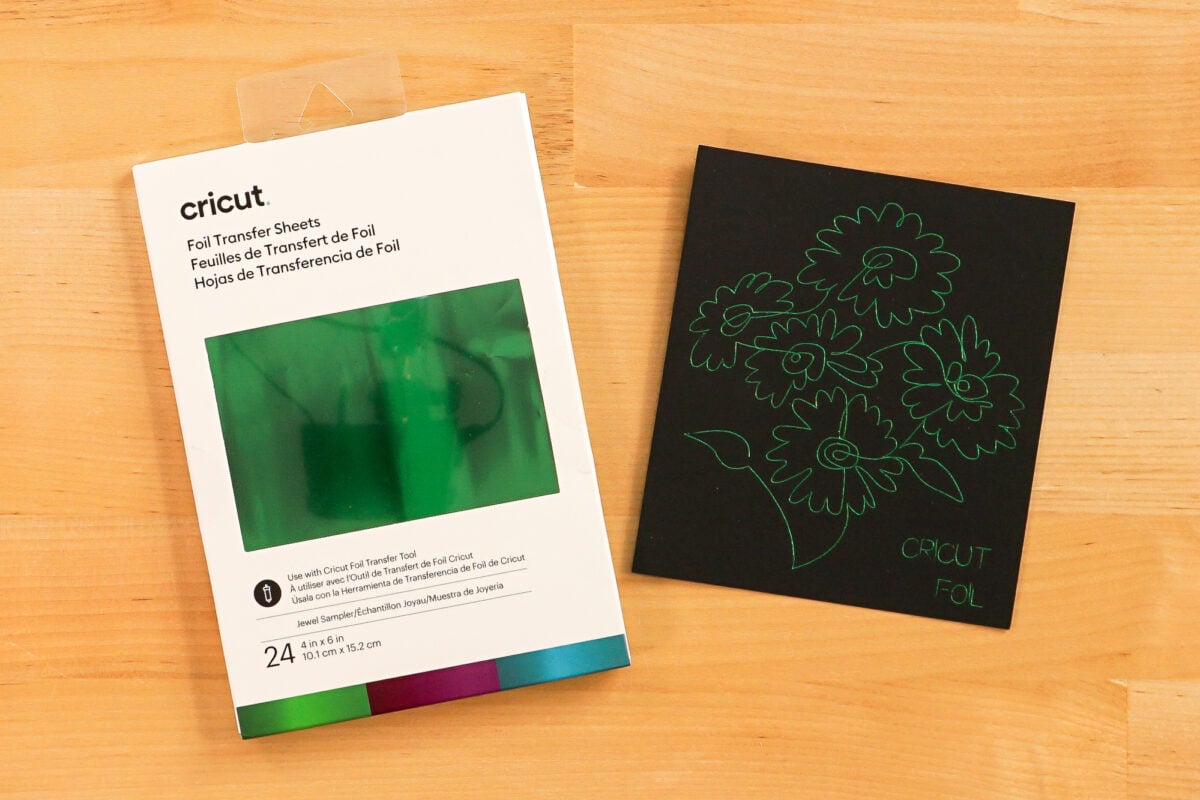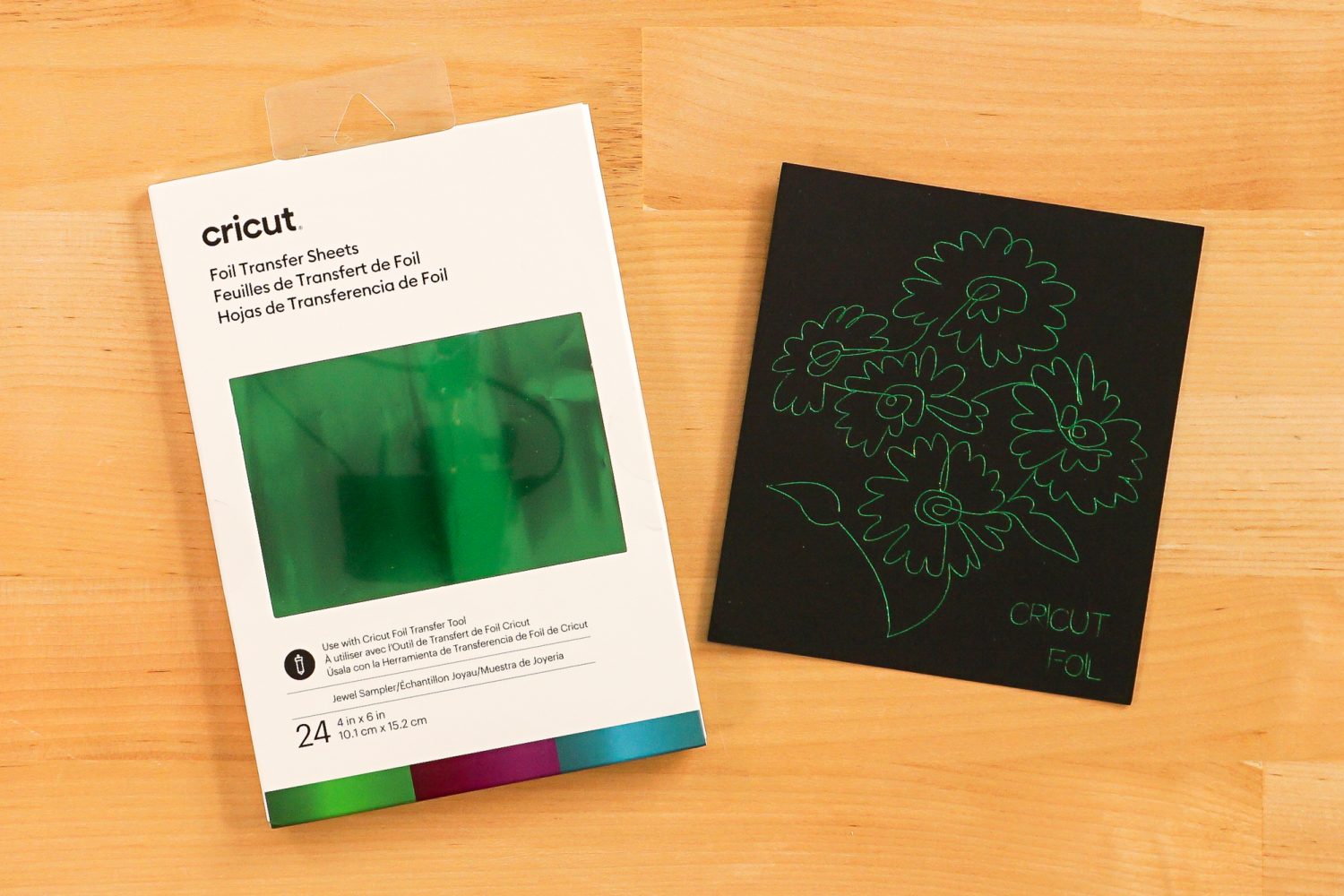 Spellbinders Glimmer Hot Foil
Spellbinders Glimmer Hot Foil is a heat-reactive foil. I didn't expect this heat reactive foil to work with the Cricut Foil Tip, but it did—beautifully. I used the fine tip for all of these, but the Spellbinders foil went on a bit bolder and I'm not exactly sure why.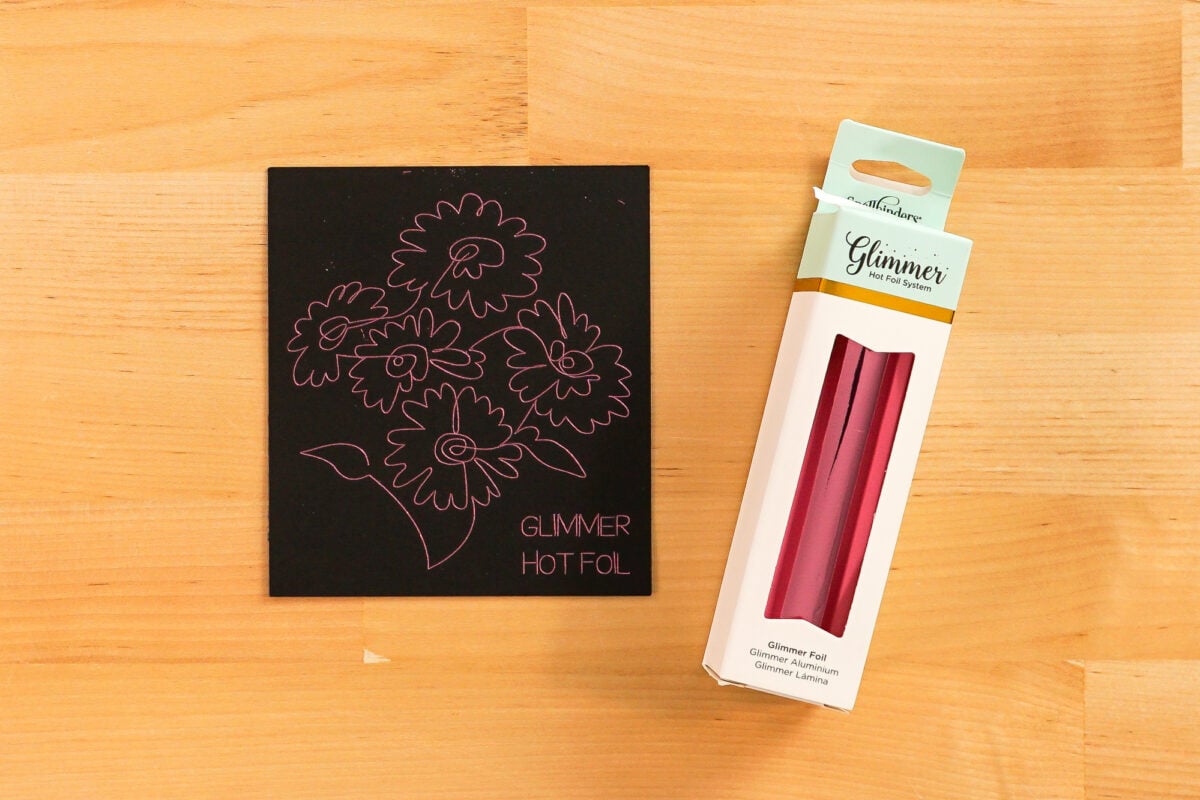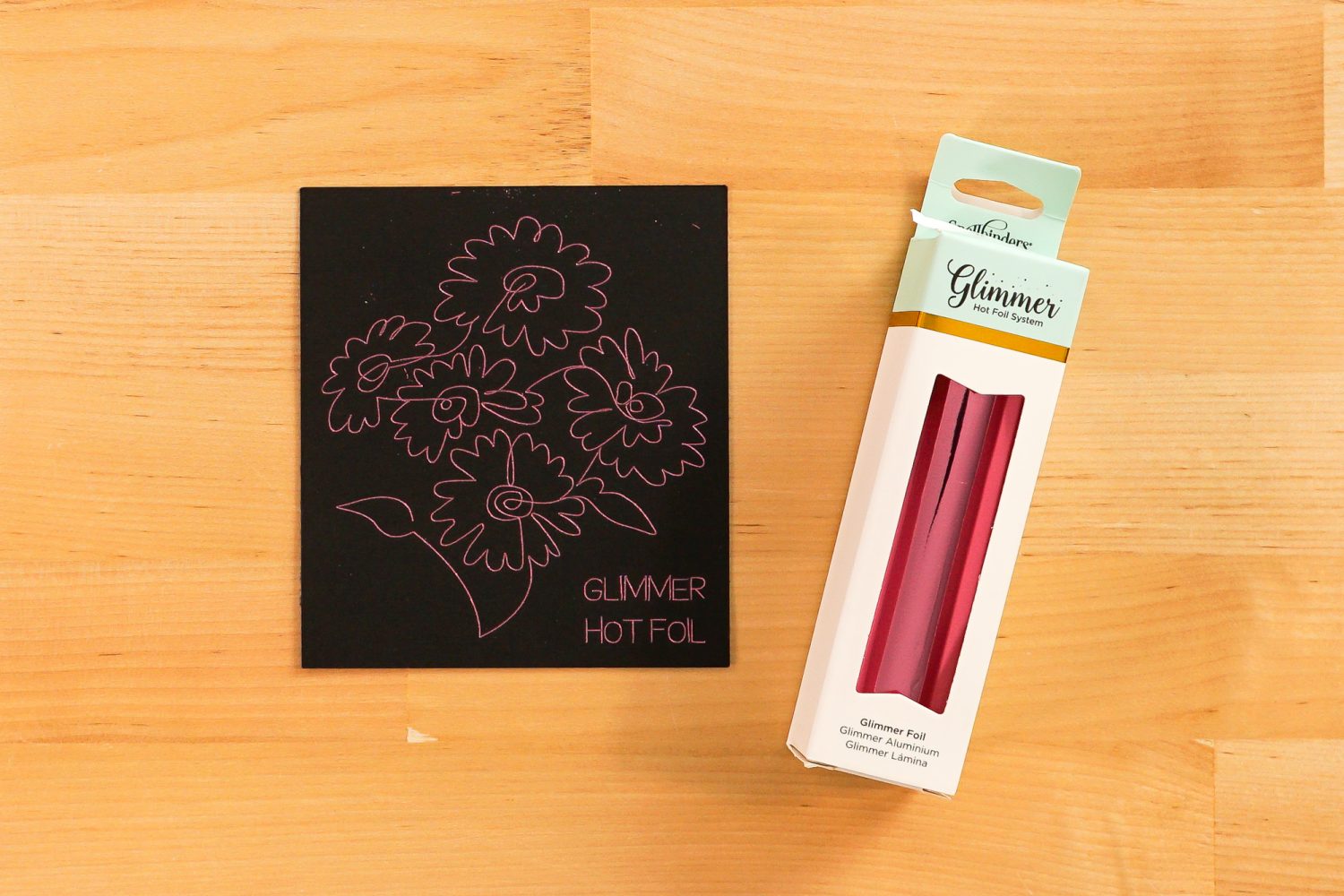 The biggest difference between this foil and the Cricut Foil is that it only comes in 6″ rolls, vs the larger 12″ x 12″ sheets that Cricut sells. Depending on the size of the designs you want to foil, it may be easier to use the larger Cricut foil sheets.
We R Memory Keepers Foil Quill Heat Reactive Foil
Next up was the We R Memory Keepers heat reactive foil. It worked…okay. Overall it was good but a bit spotty in places. It didn't transfer as well as the Cricut or Spellbinders foil, but would work in a pinch if you have used the Foil Quill in the past. Read more about the We R Memory Keepers Foil Quill.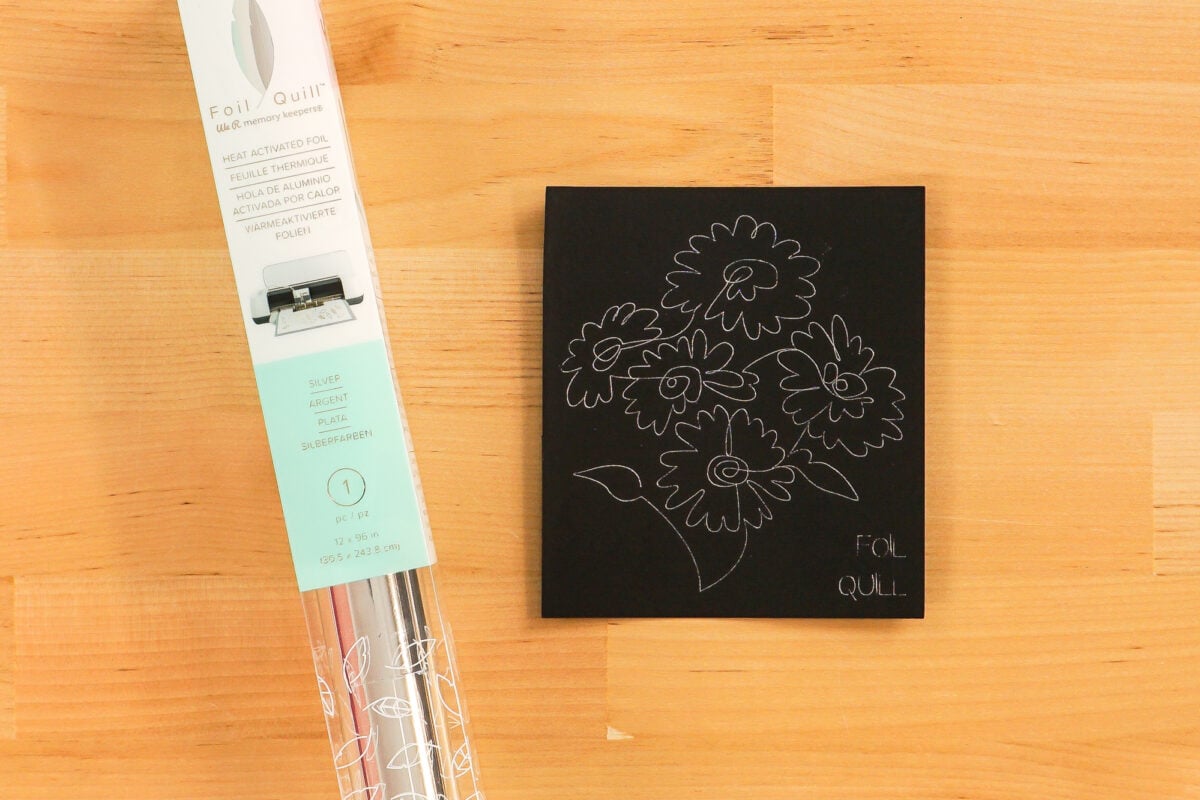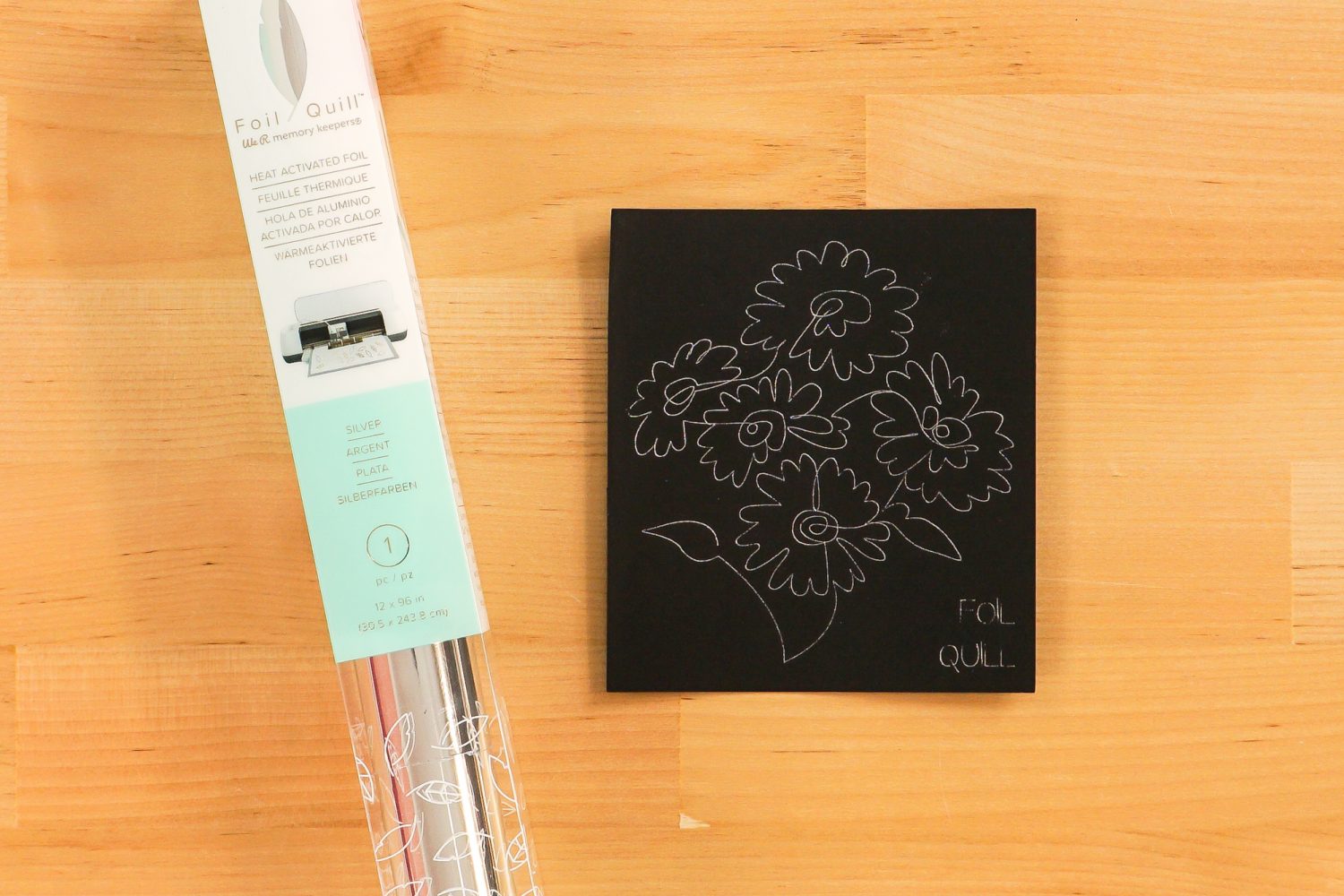 Heidi Swapp Minc Reactive Foil
The Minc reactive foil transferred some foil, but not enough to make this an option I would go for. Very spotty and not vivid at all.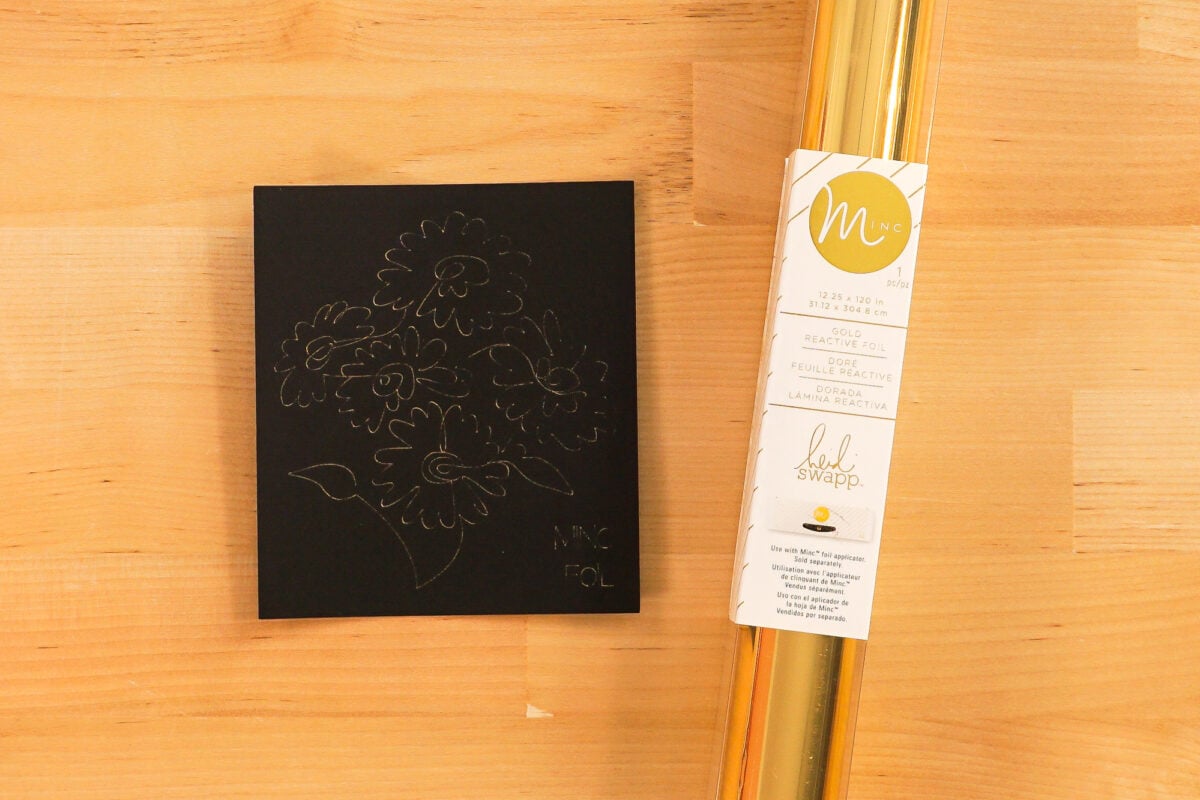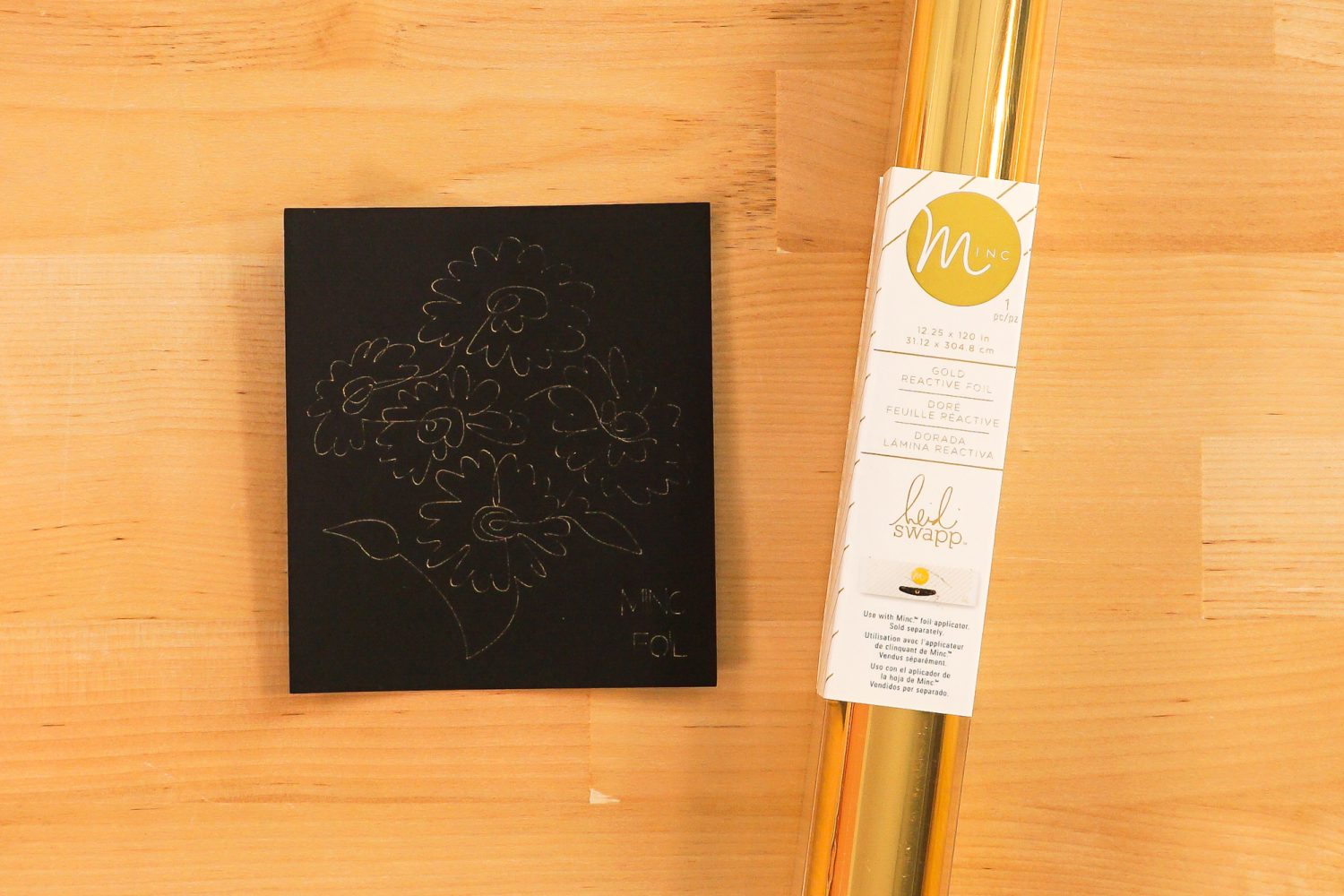 Minc foil is adhesive reactive, which means that it needs something to bond it to the base material. Most often, this is toner—this is why many Minc projects require you to print out your project using a laser printer or copy machine (an ink-jet printer will not work). When the Minc foil is run through the Minc machine or other laminator, the toner basically melts and the foil adheres to the melted toner.
iCraft Deco Foil
Finally, the Deco Foil didn't work at all with the Cricut Foil Tip.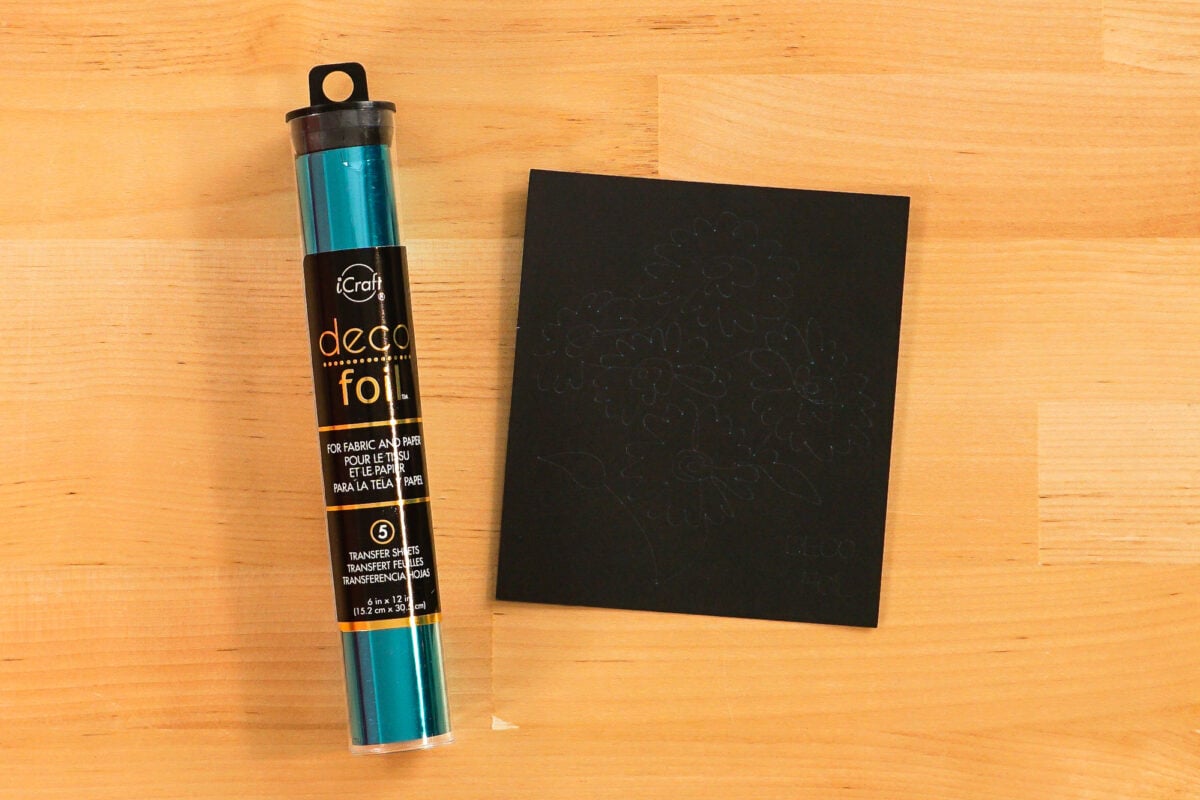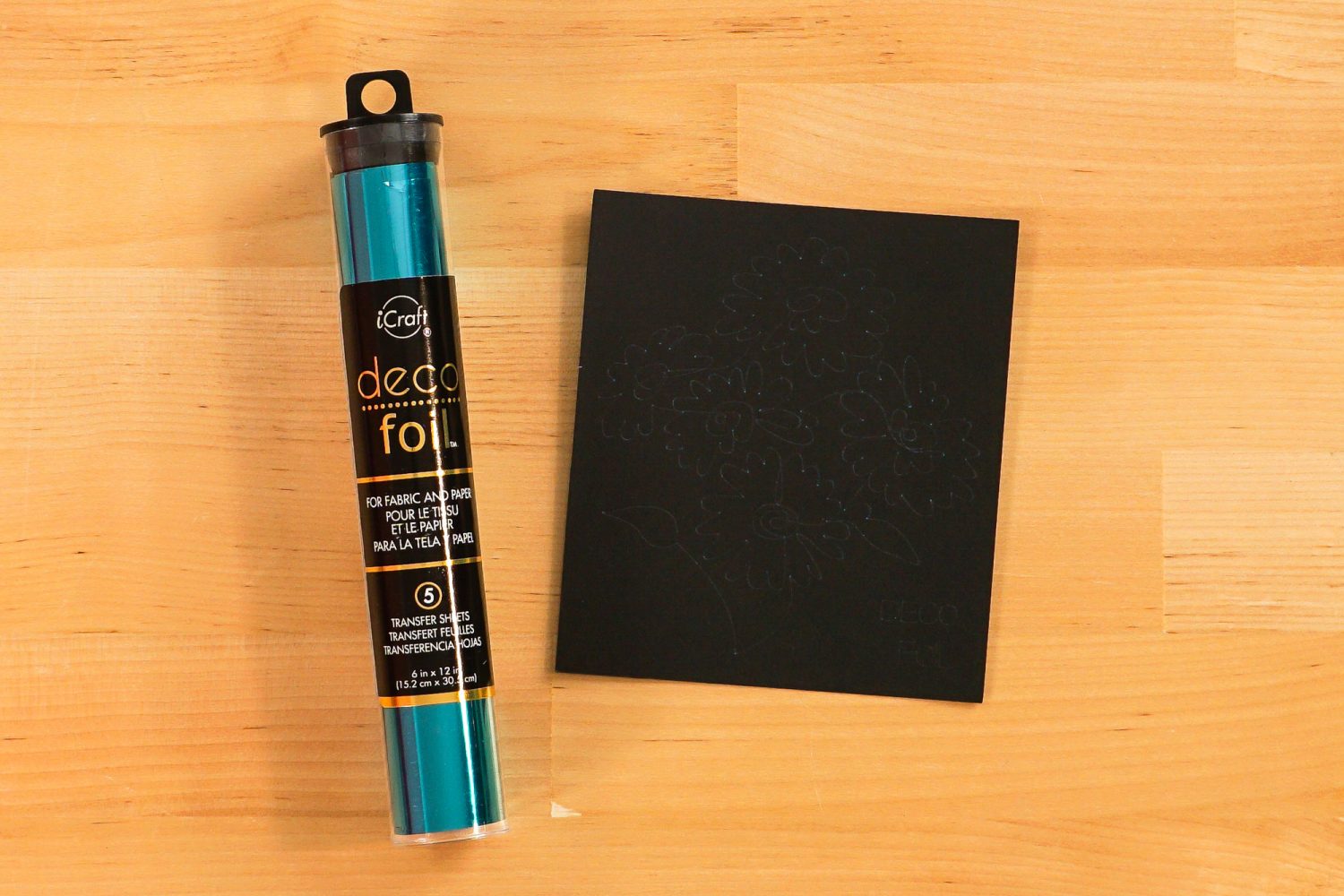 Deco Foil is also adhesive reactive. I am not sure why the Minc foil transferred a bit and Deco Foil didn't transfer at all. Either way, I wouldn't use either of those options with the Cricut Foil Tip.
I hope you found this post helpful when deciding which foils to use with your Cricut Foil Tip. As always, I'd love to see your projects—tag me @heyletsmakestuff on Instagram!