Turkey takes a while to cook. Pass the time with this free printable Thanksgiving word search! Turkey, pie, and all your other Thanksgiving favorites are ready to find in this Thanksgiving game.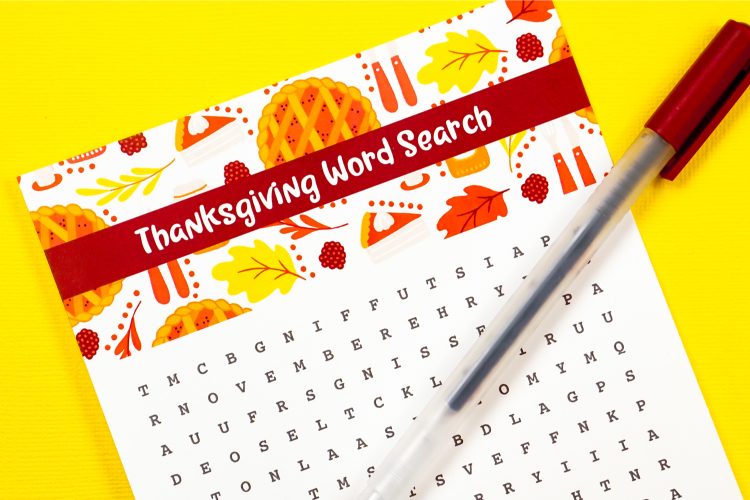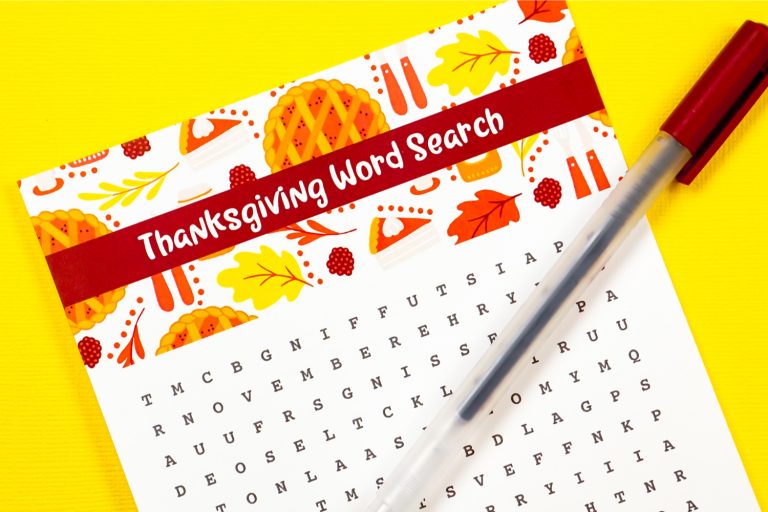 So what gets you all excited about Thanksgiving? Quality time with friends and family? Sharing in old traditions and creating new memories? Or is it really just all about the food? I love all of the above, but if I'm being really honest with myself, it's the stuffing.
Turkey, mashed potatoes, stuffing, cranberries, pumpkin pie—what's your favorite? Leave your favorite in the comments below!
This month's free printable word search is full of all things Thanksgiving, including all those food favorites! You'll also find traditional Thanksgiving words like family, gather, and tradition. 24 Thanksgiving favorites can be found down, up, diagonally, and backward.
This Thanksgiving word search is the perfect Thanksgiving activity for kids and adults while you're waiting for the Thanksgiving meal to be ready. Pair it with my Thanksgiving coloring page, make turkey handprints with your kids, or print out last year's fall word search too if that turkey is taking longer than you expected (you know it always does!).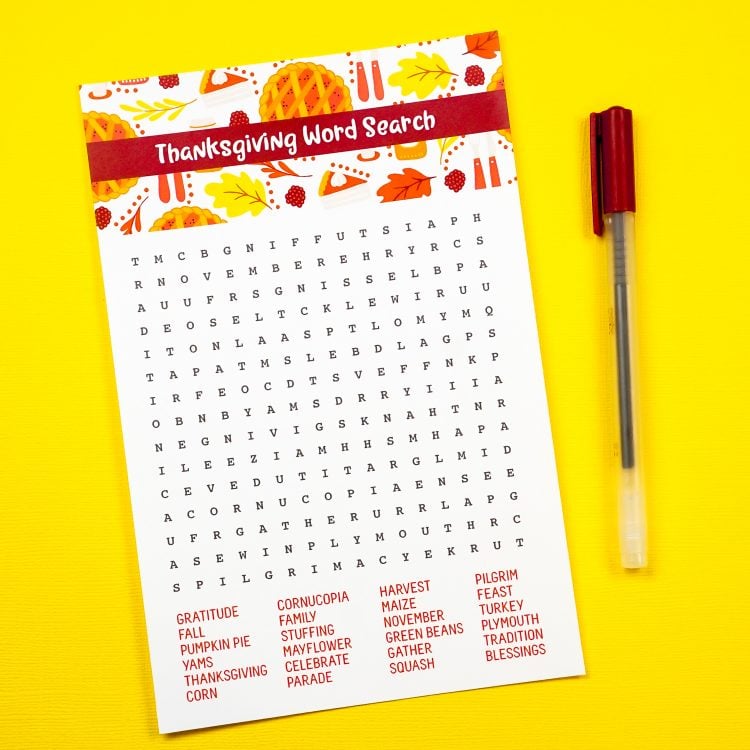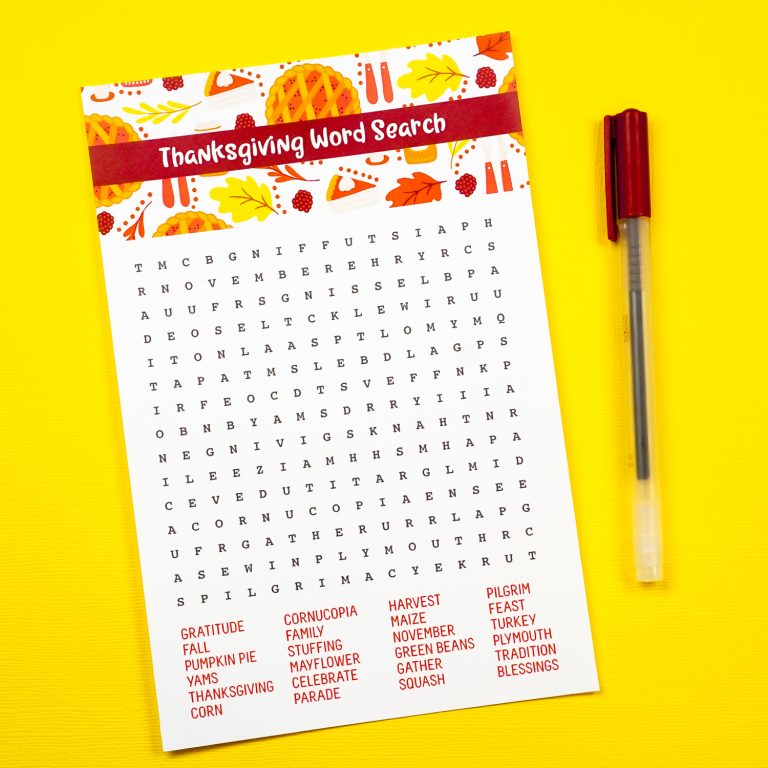 This is a fun Thanksgiving school activity as the kids he kids count down the days until Thanksgiving break. They will love competing against one another to see who can find all the words first!
Download the Thanksgiving Word Search Here
Click the image below to download the word search for free! Print on high-quality paper, use a paper trimmer to cut down to size, and use an array of colorful pens for finding all of the hidden words.
Get the Big Word Search Bundle!
Want more? Grab a huge set of 15 word search printables in my shop! These holiday and seasonal themed puzzles are perfect for putting down your phone and picking up a pen!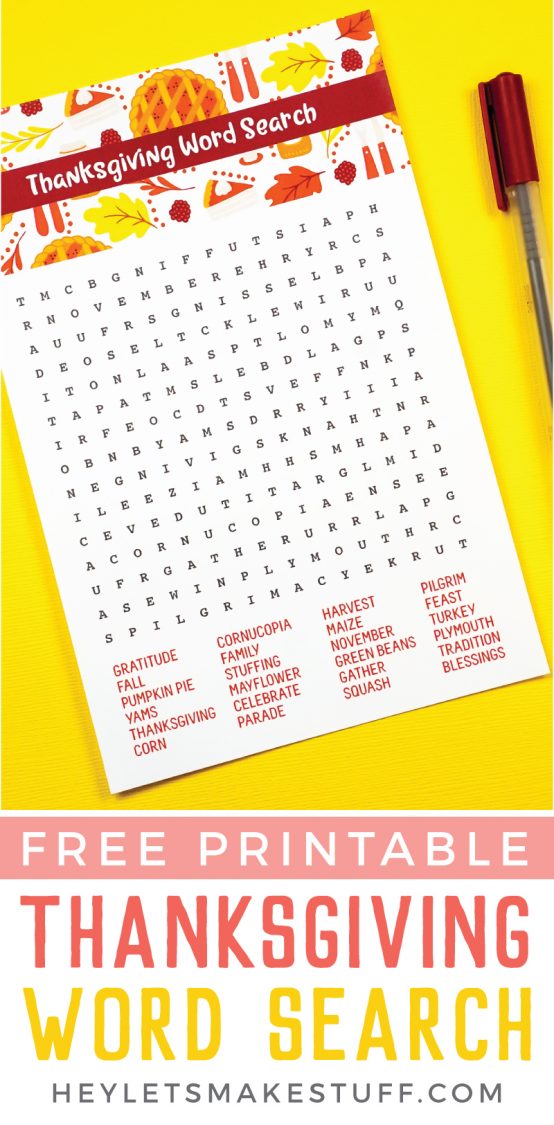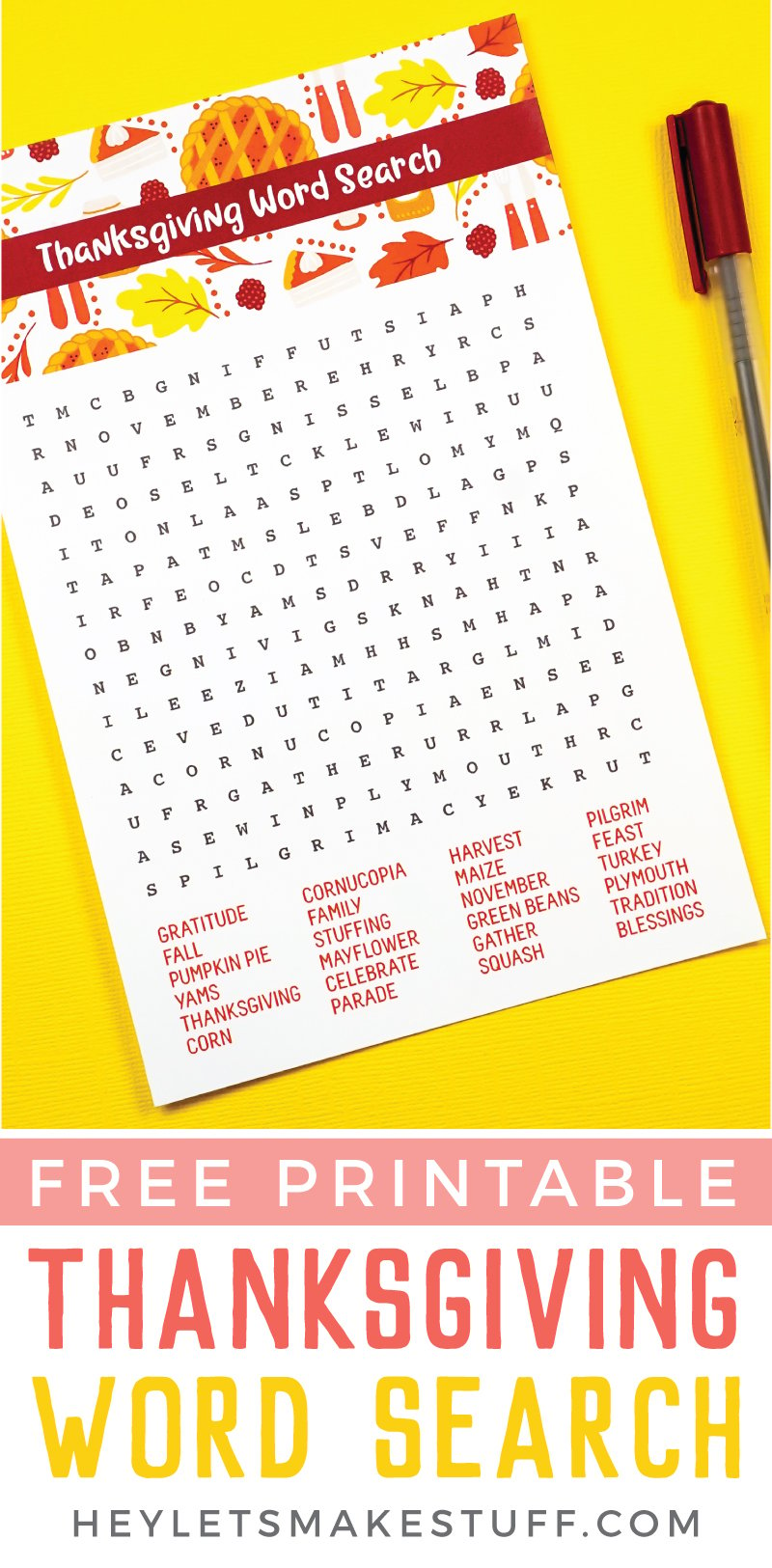 If you're searching for some more Thanksgiving inspiration, check out some more of my turkey day crafts:
Thanksgiving Ideas!
Latest posts by Cori George
(see all)