Keep your littles entertained while you cook the big meal with this free printable Thanksgiving placemat! Grab our printable Thanksgiving games bundle for even more fun activities!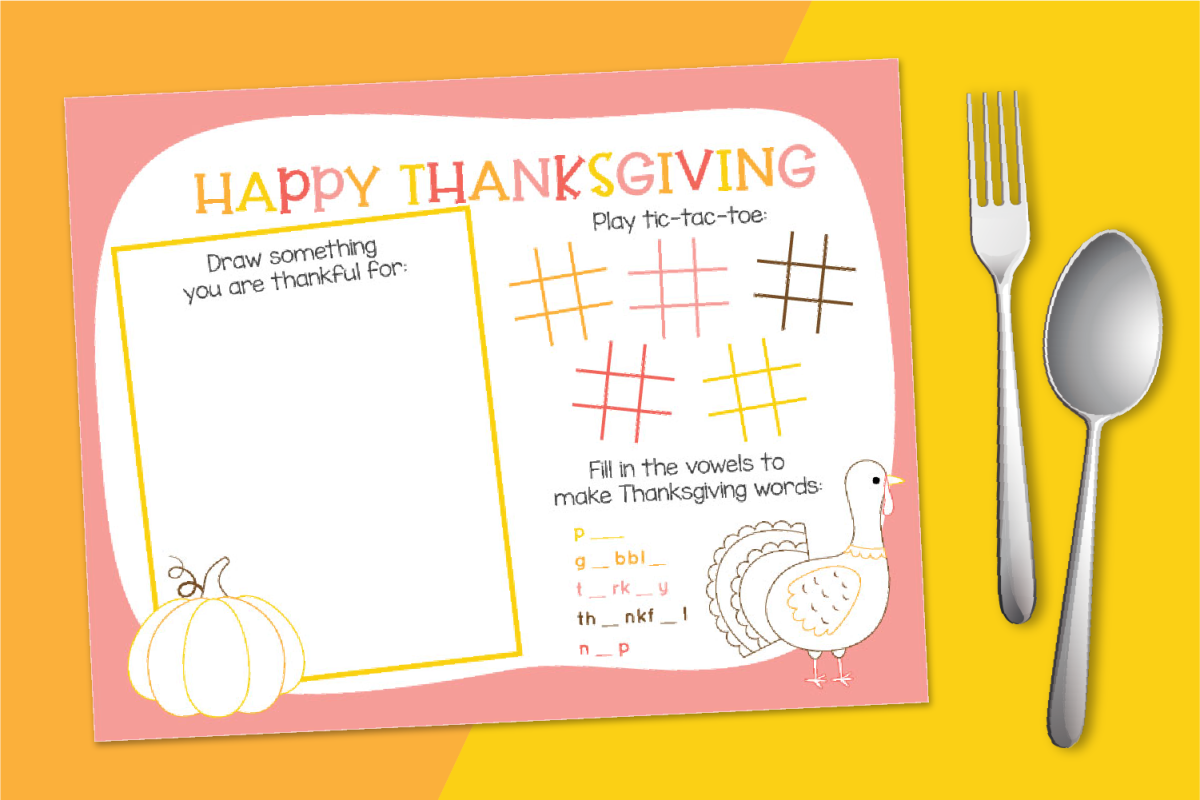 Thanksgiving in 2020 is going to look a little different for many families, including us!
We might not be traveling to all of the grandparents' houses like we usually do, or enjoy a big family feast around the table.
But one thing we'll definitely have is a good-sized turkey and plenty of mashed potatoes and pie!
This year, we'll probably get together with our cousins who are also social distancing and live fairly close to our new house here in Washington. Their boys are the same age, so I know my boys will love running around with them and working up an appetite!
Having three five year olds and a four year old will make for a very fun day and I'll definitely need ways to keep those busy hands occupied while I cook away in the kitchen.
This free printable Thanksgiving placemat is the perfect activity! Set kids up at the table with some crayons and let them prepare their place setting for the Thanksgiving meal!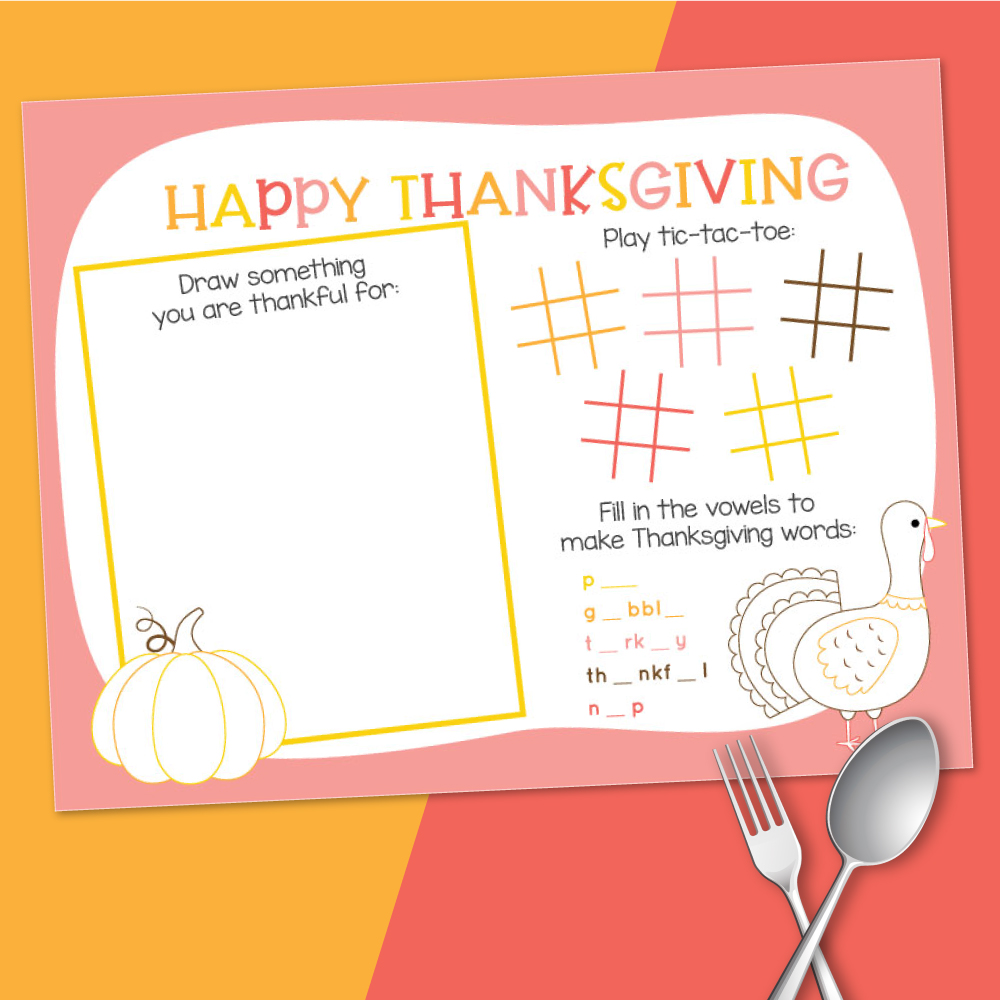 They can draw a picture of what they are thankful for, play tic-tac-toe, fill in the missing Thanksgiving word puzzles, and color the placemat however they like!
It's an easy and fun way to let them be part of the meal, while keeping them out of the kitchen. It's also a great conversation starter as you see the things they drew under the what I'm grateful for area.
Download the Free Thanksgiving Placemat under PRINTABLES P84
This file can be found in my Free Craft Resource Library. The file number is: P84.
Want access to this free file? Join my FREE resource library! All you need is the password to get in, which you can get by filling out the form below!
The printable Thanksgiving placemat is also part of my Thanksgiving Games Bundle! It has six different Thanksgiving activities that you can print out and play on Turkey Day.
Keep kids busy while you cook, or use them as some easy family games as everyone enjoys their pie.
Grab the Free Printable Thanksgiving Games Bundle Here
Make sure and grab my free printable Thanksgiving coloring pages as well! These are great for kids and adults after a big Thanksgiving meal!