Download and print these free buffalo plaid pennants, perfect for fall and holiday decor, as well as outdoorsy and lumberjack parties! Get six colorways, in both traditional and bright tones.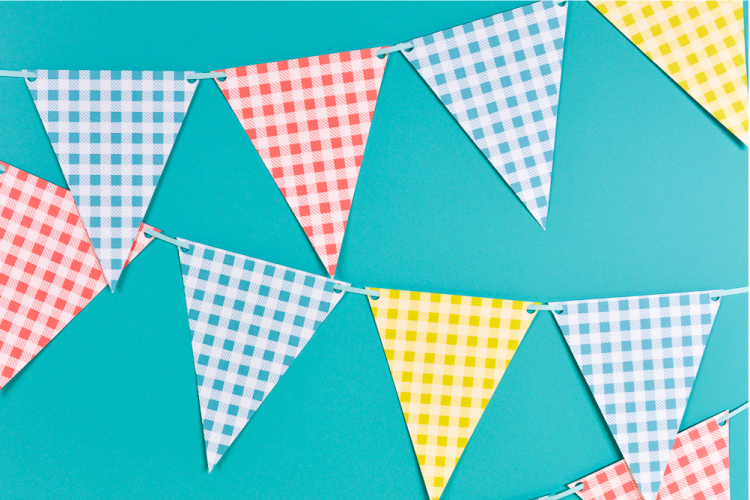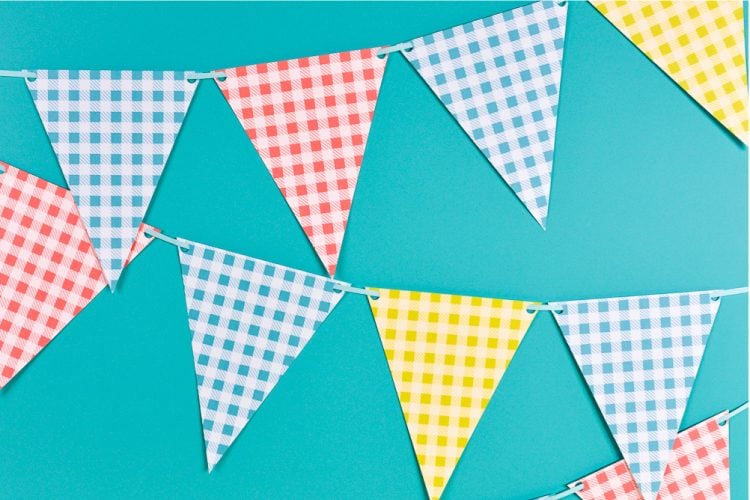 Want to save this post to reference in the future? Enter your email below and we'll send it right to your inbox!
The buffalo plaid trend is still going strong, particularly as we move into fall and the holiday season! I'm already seeing it everywhere—on pillows and blankets, party decor, and clothing. It's pretty much the coziest print out there and makes me want to sit by a fire with a cup of hot cocoa, or head to a cabin up in the woods for a few days.
If you're looking to bring some of this coziness to your own home, download and print these pennants! You'll get the more traditional red, black, and white, as well as a set of brightly colored pennants—teal, green, and coral. These pennants are perfect for all sorts of holiday parties and decor, but you can also use them for camping, outdoorsy, and even lumberjack parties.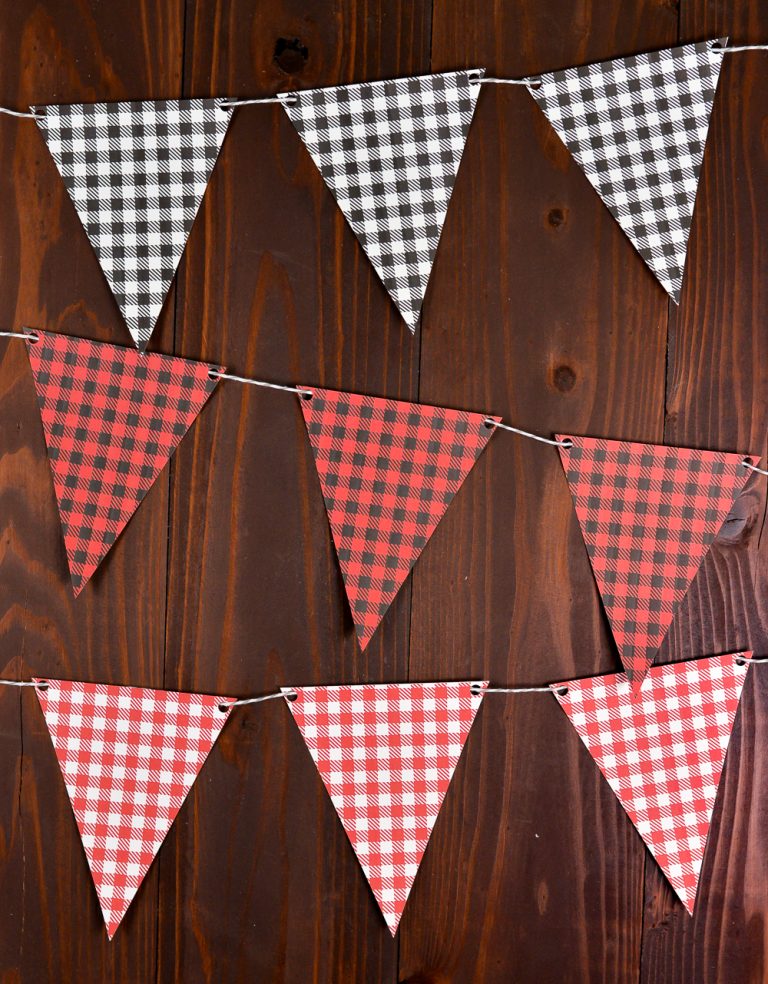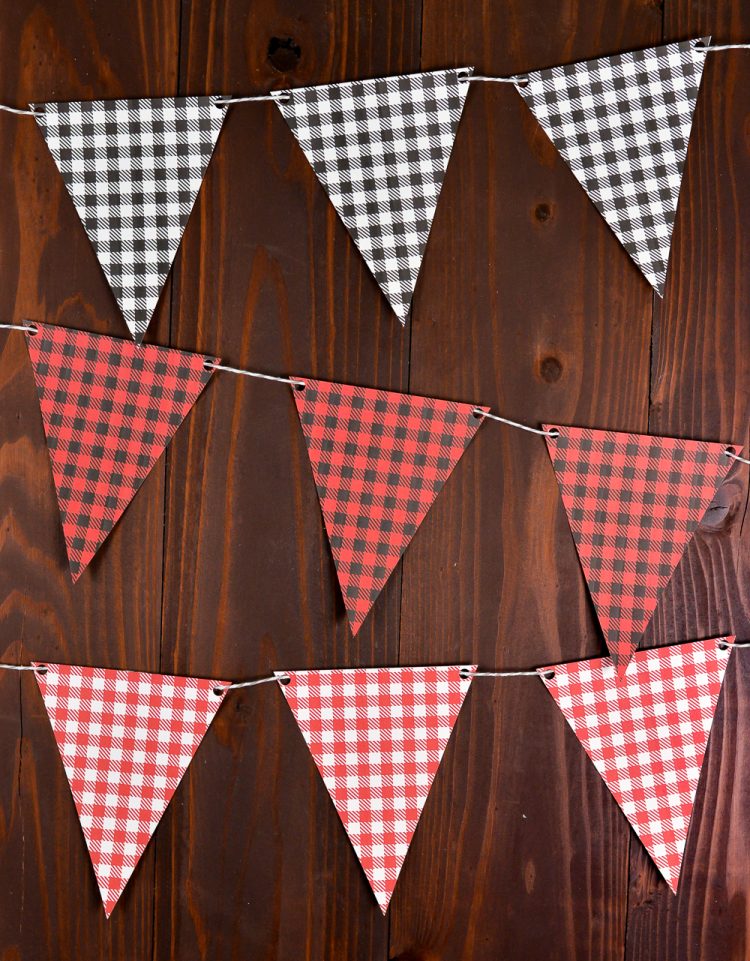 They also coordinate with my buffalo plaid Christmas gift tags!
Download the Free Printable Buffalo Plaid Pennants
Enter your email address below to get this free file! If you're having trouble, make sure your pop-up blocker is turned off. Still having problems? Check out our Downloads FAQ.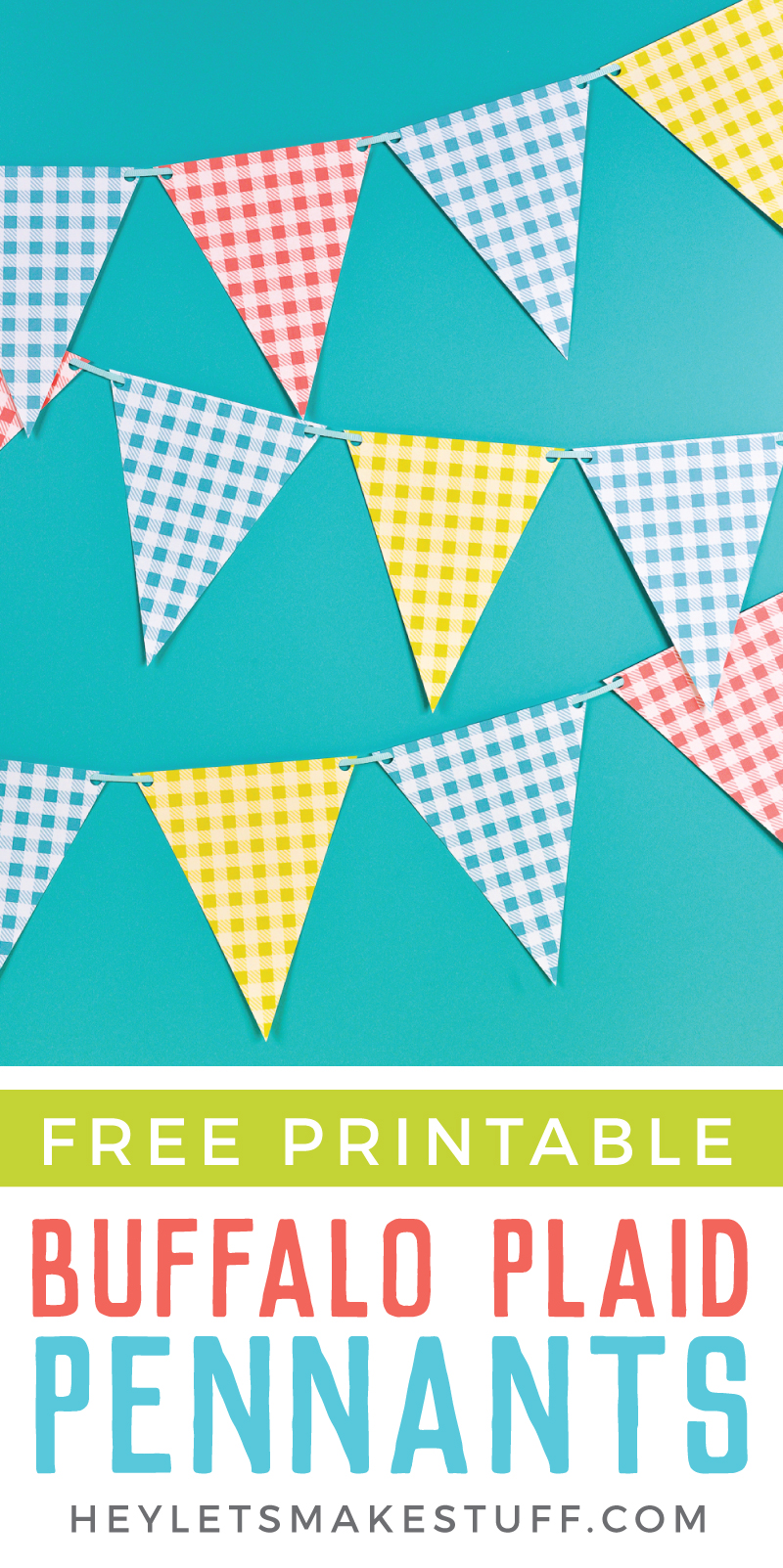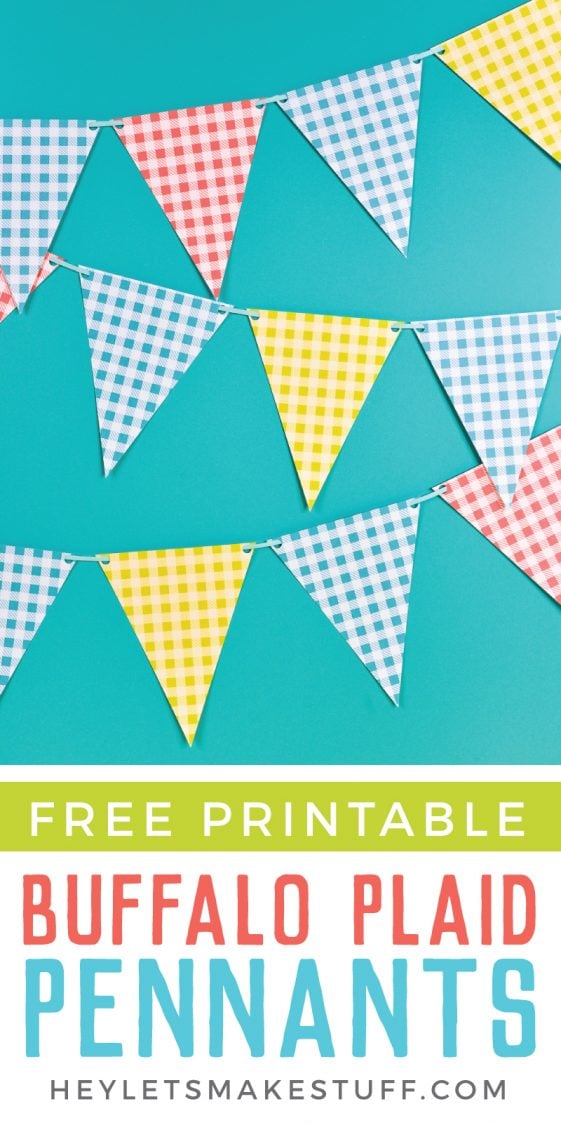 Using Your Pennants
Each PDF in this download has three pennants in a single color. Just print out as many as you'd like in each colorway. Then use a hole punch to create holes to hang your pennants. Then use twine or ribbon to string them together. If you want them spaced evenly, use a tiny piece of tape over the twine or ribbon on the back to keep each individual flag in place. Then hang!