Are you on the Thanksgiving baking crew? Maybe you're one of the official pumpkin pie tasters. Either way, This yummy fall baking SVG bundle is perfect for all of your Thanksgiving and fall baking day crafts!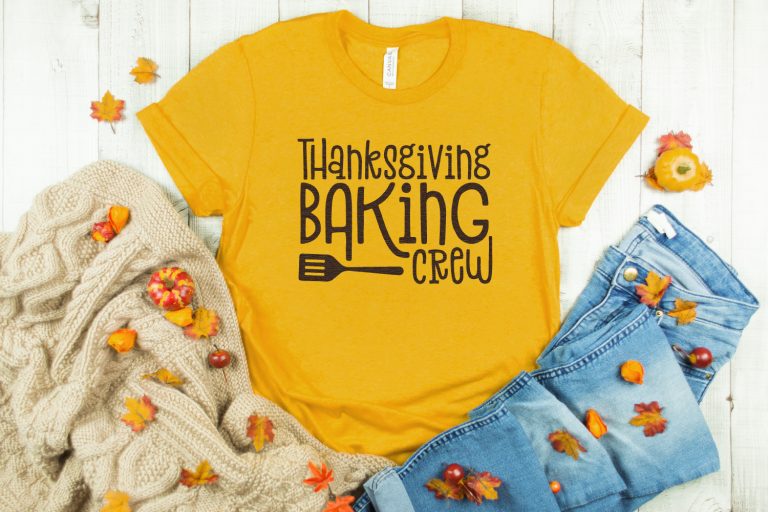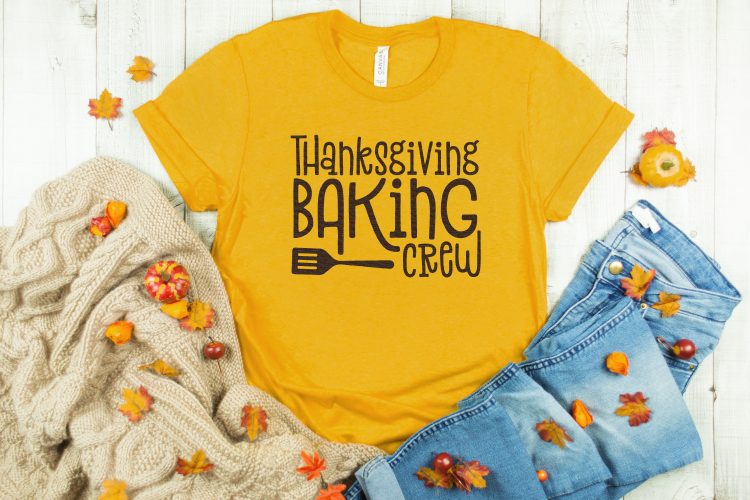 Want to save this post to reference in the future? Enter your email below and we'll send it right to your inbox!
If you're doing any fall or Thanksgiving baking this year, I have the perfect set of baking SVG files for you! These are similar to last year's Christmas baking cut files, but with a festive pumpkin spice flavor.
There's more to Thanksgiving than just the food…but, yeah, it's mostly about the food. There's something about the holiday season that just makes people want to bust out the rolling pins, pie tins, cookie cutters, and roasting pans. Holiday baking is a favorite for so many!
Side note: I'm looking for someone to come clean up the kitchen after my 4 year olds are finished baking (and by "baking" I mean "disaster-ing") cookies. Any takers?
Show your love for holiday baking with this delicious fall baking SVG bundle. If you're more crafty than bake-y, use these four different files with your Cricut or other cutting machine to create some fun fall kitchen gear and accessories, like a cute apron to wear while you not-so-patiently wait for the turkey to cook and the pie to cool.
This fall baking SVG bundle includes these four different cut files:
Thanksgiving Baking Crew
Official Pie Taster
They See Me Rollin'
Thanksgiving Calories Don't Count (<– THIS!)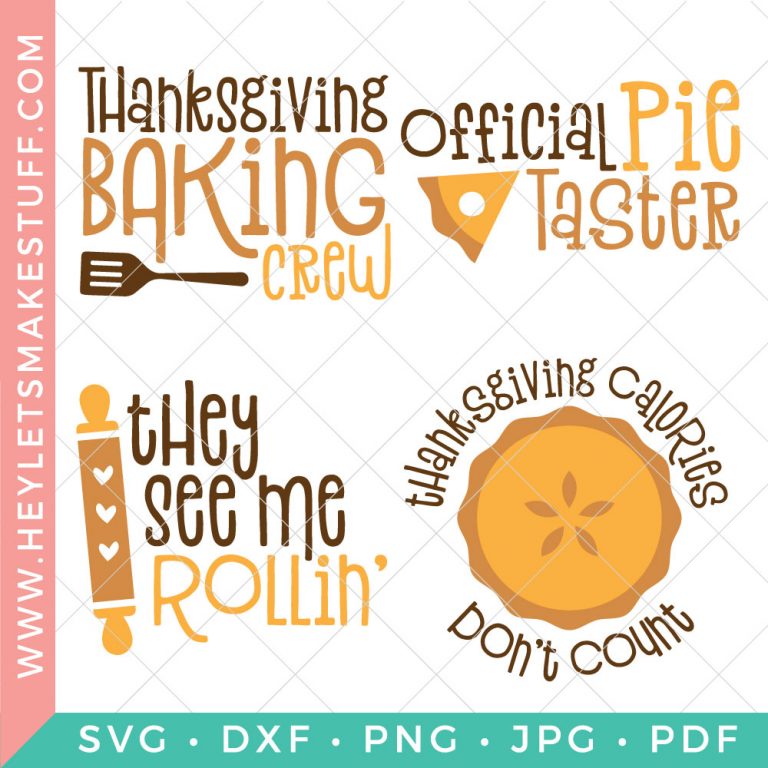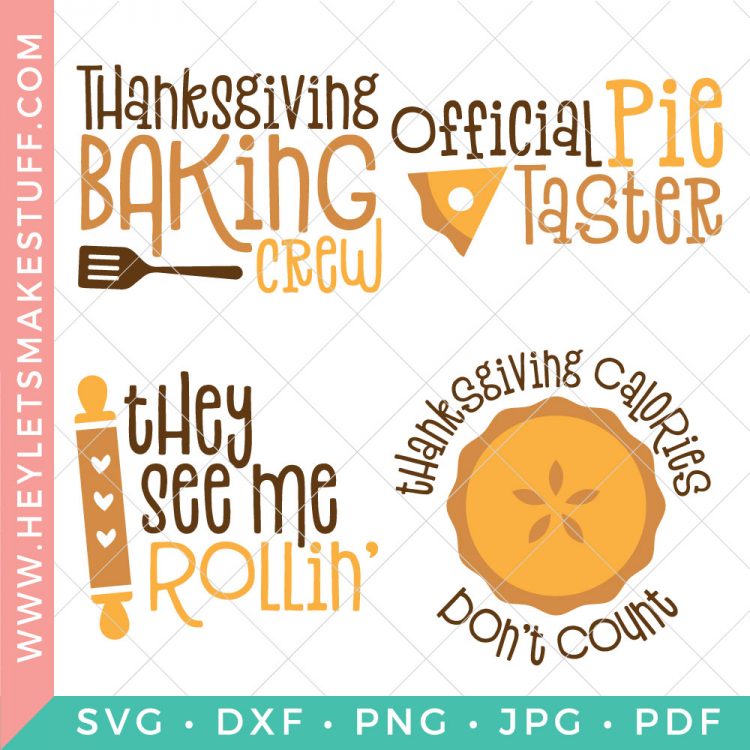 Turkey day is around the corner. Loosen the waistbands and get ready for the meat sweats. These four baking cut files will get your tummy rumbling!
Get the Fall Baking SVG Here
Enter your email address below to get this free file! If you're having trouble, make sure your pop-up blocker is turned off. Still having problems? Check out our Downloads FAQ.
Buy the Fall Baking Bundle Here
More Thanksgiving Cut Files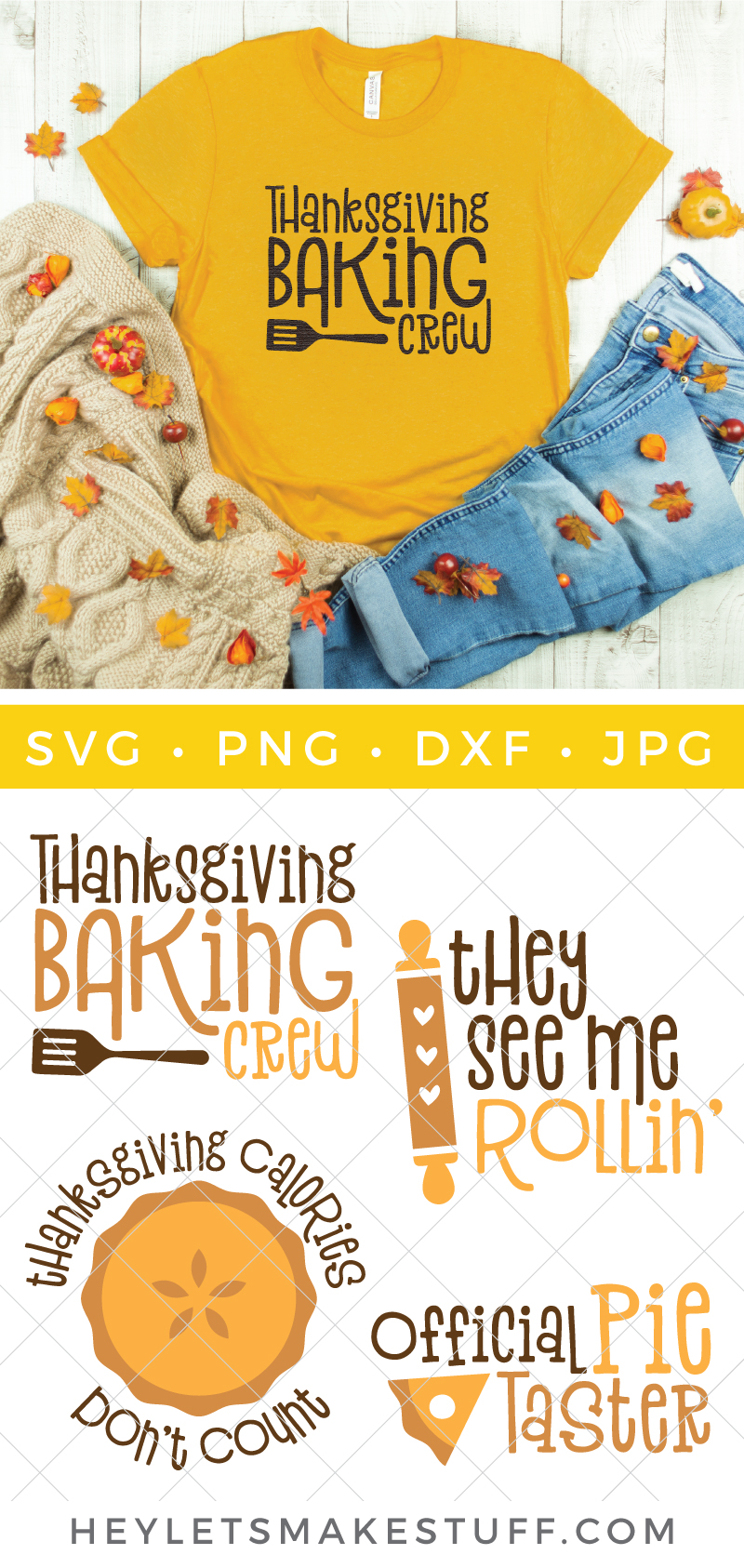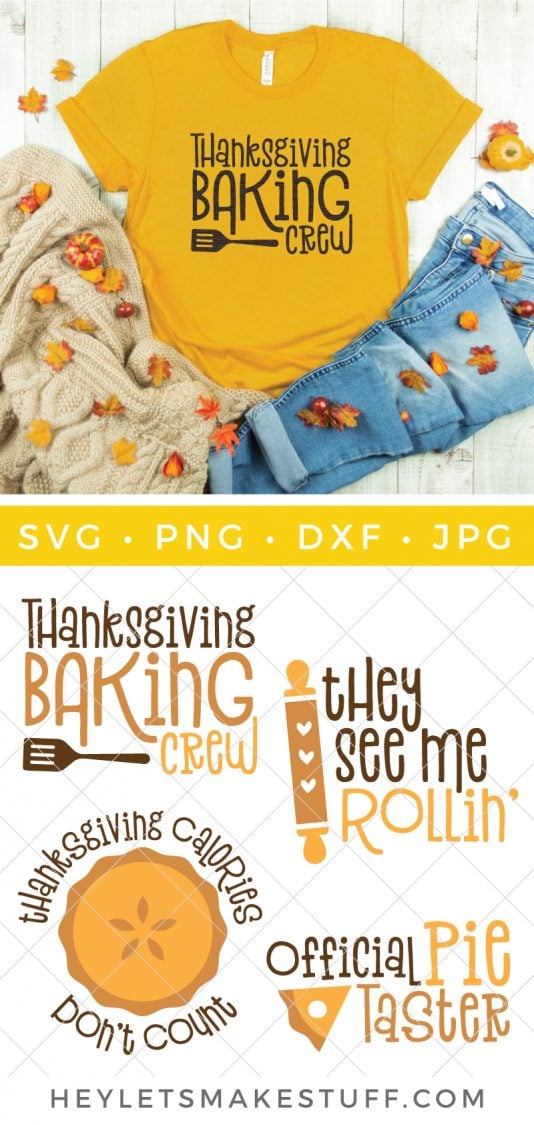 Get Your Thanksgiving Decor Ready