It's the one day of the year when eating all the things is not only expected but encouraged! Get your t-shirts, napkins, placemats and so much more ready for turkey day with this Thanksgiving SVG bundle.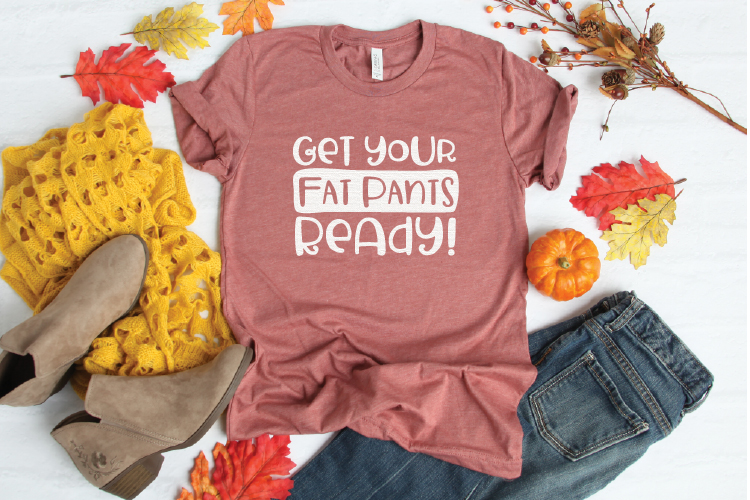 Want to save this post to reference in the future? Enter your email below and we'll send it right to your inbox!
Thanksgiving is no joke, people! Between the pre-dinner appetizers, turkey, mashed potatoes, green bean casserole, sweet potatoes, rolls, stuffing and all the pies, it's a wonder any of us are able to get up the next morning and hit up those Black Friday sales.
A lot of work, time and love goes into preparing Thanksgiving dinner, especially when you are surrounded by family and friends, so why not go all out when eating it? Have another helping of potatoes and pour on some extra gravy, it's okay! You're going to have to forklift me out of the house.
This Thanksgiving SVG bundle celebrates turkey day with an invitation to, well, eat! Not that you (or I) need the encouragement, but you can use these SVG files to dress up those holiday dinner napkins, placemats, table runners or create some meal prep t-shirts to get everybody in the mood for the upcoming feast. I'm already thinking about what I'll be wearing on Thanksgiving (comfort over style, of course!) and if you happen to be looking for me on turkey day, chances are I'll be over by the pie!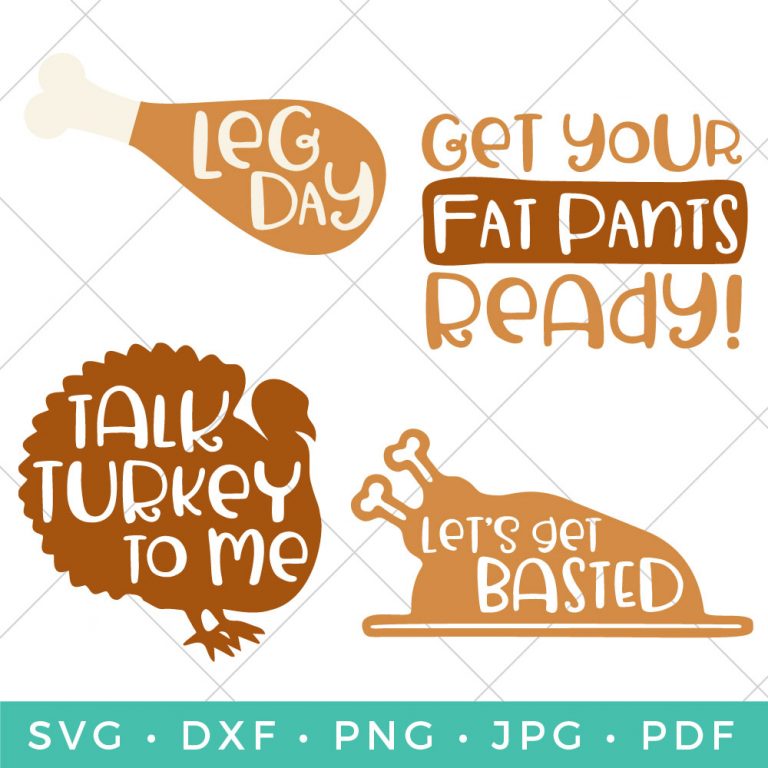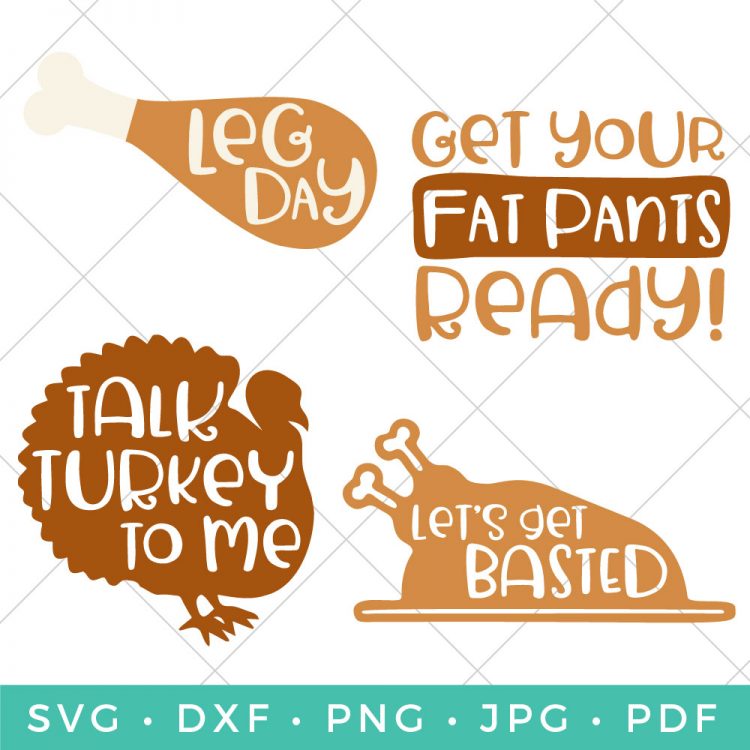 Get the Thanksgiving SVG
Enter your email address below to get this free file! If you're having trouble, make sure your pop-up blocker is turned off. Still having problems? Check out our Downloads FAQ.
Buy the Thanksgiving Bundle
Also check out my BIG Fall and Thanksgiving SVG Bundle for Cricut & Silhouette!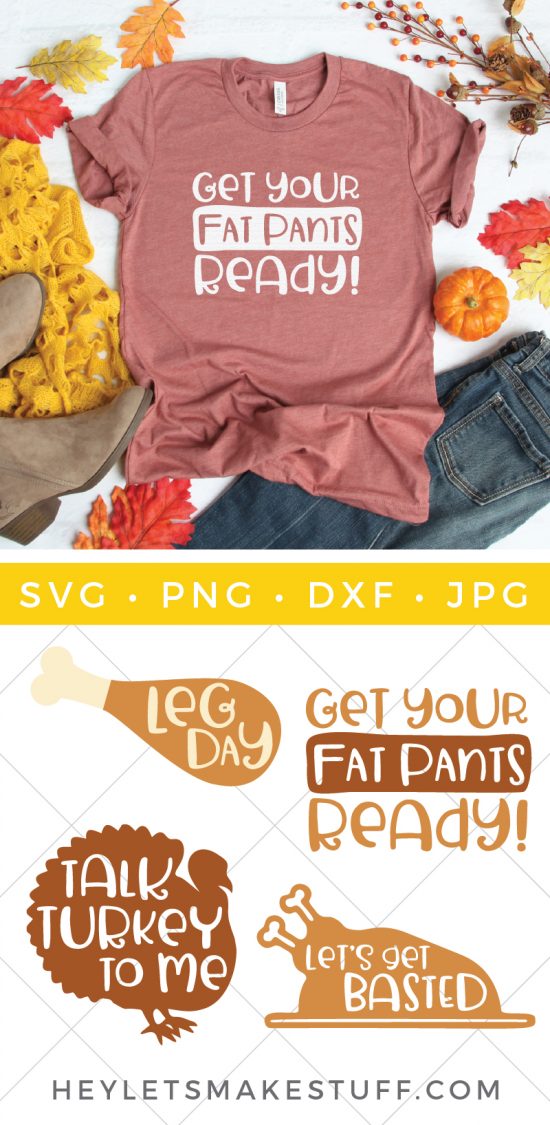 Get your Thanksgiving Table Ready