Personalize your Thanksgiving with these charming Thanksgiving projects! This mini bundle of free SVG cut files comes with a Turkey Time banner, Pie Time pie boxes, a drumstick garland, and a coordinating Give Thanks printable.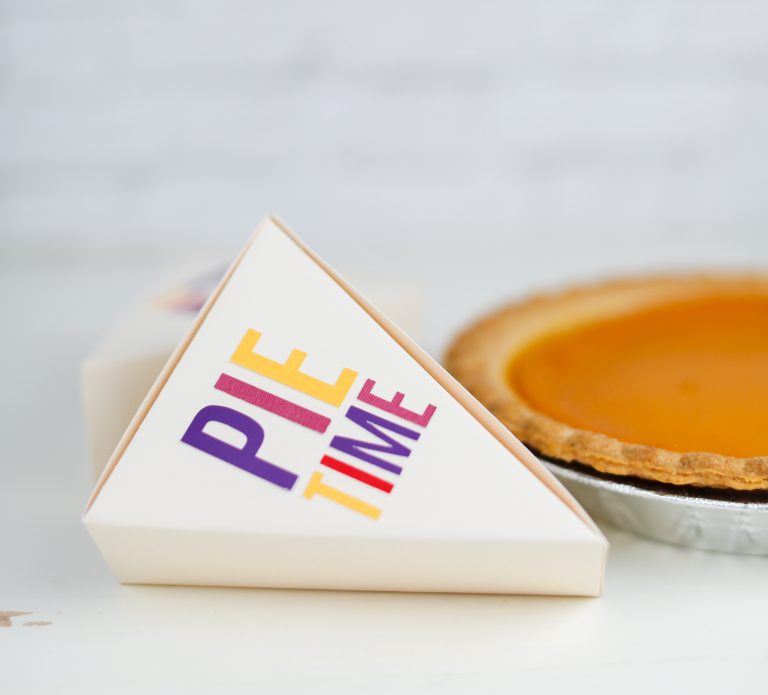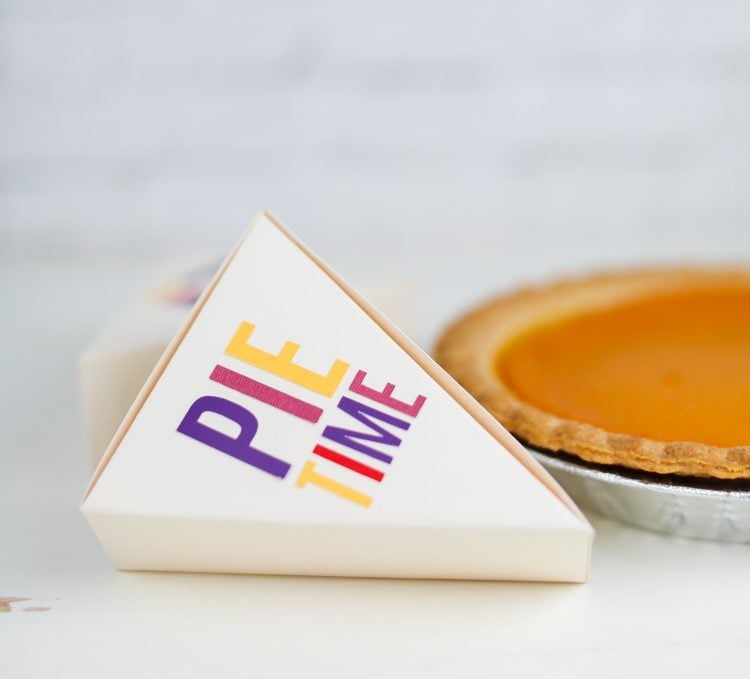 Want to save this post to reference in the future? Enter your email below and we'll send it right to your inbox!
Friends, it's almost turkey time! If you're looking for a few ways to bring some more handmade elements into your Thanksgiving day, I have a handful of delightful Thanksgiving cut files for you today. I've used a modern color palette that includes a deep pink and purple, but you could also cut them in a more traditional color palette of browns and oranges. Just having a handful of coordinating ideas will help your whole day feel more cohesive and fun!
Turkey Time Banner
Hang this adorable Turkey Time banner on your door to welcome your guests! I made it out of felt, but you could easily cut it in another fabric or even paper. While you can use the Cricut Explore to cut felt, I find that the Cricut Maker and it's rotary blade do it so much better. (Check out my post about Cutting Felt on a Cricut). You can back the felt with extra-grip transfer tape to help keep your mat clean (or, if you're me, just use an older junky mat that still has some stick in it—I used an old strong grip mat).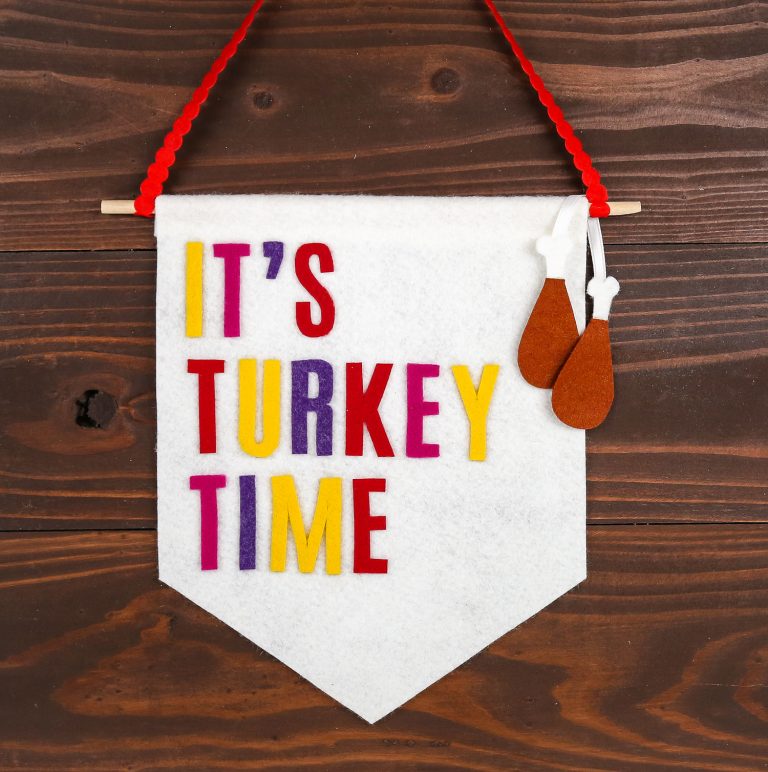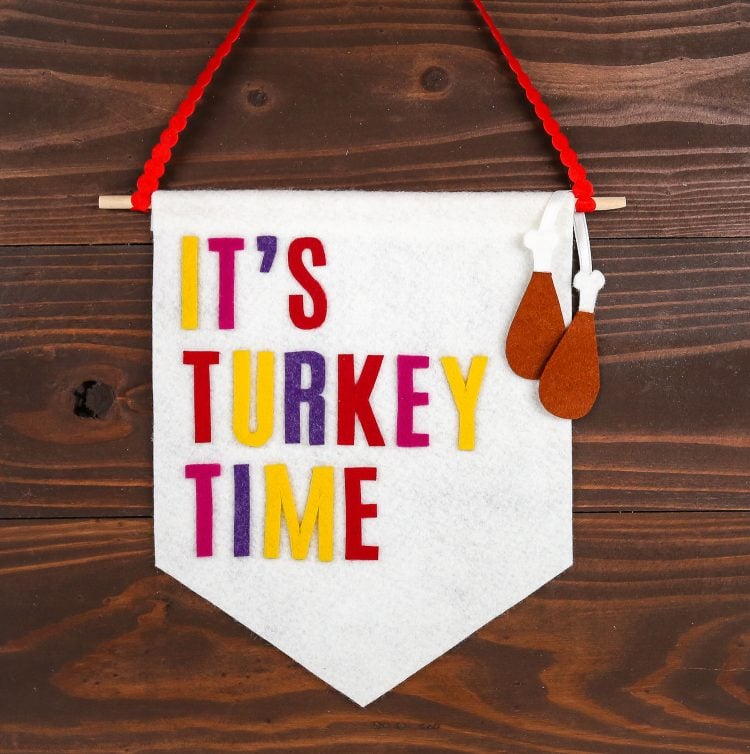 Then glue or sew the letters to the backing banner piece. Wrap the top edge around a wooden dowel, secure with a little tacky glue, add some coordinating ribbon (similar) and hang. I connected the two turkey legs with another piece of ribbon and some glue and hung them over the dowel, but you could also glue them directly to the white banner piece. This is such a cute way to invite your guests inside for some delicious turkey dinner!
Turkey Drumstick Garland
To go with the drumsticks on the Turkey Time banner, I whipped up a drumstick garland using the same free SVG file. Cut in felt, I simply glued them to a long piece of ribbon, though you could also sew them if you'd like. I'm going to hang mine from the front of our buffet where everyone comes to serve themselves dinner, but it would also be cute in a kitchen or strung across a mantel.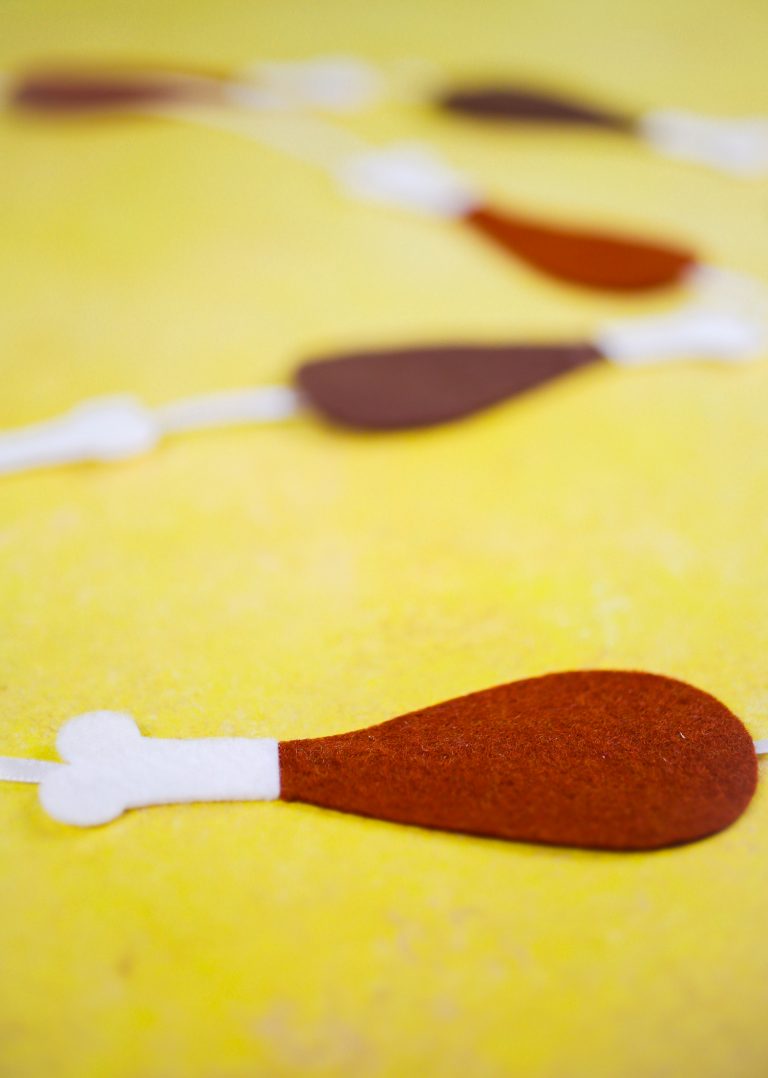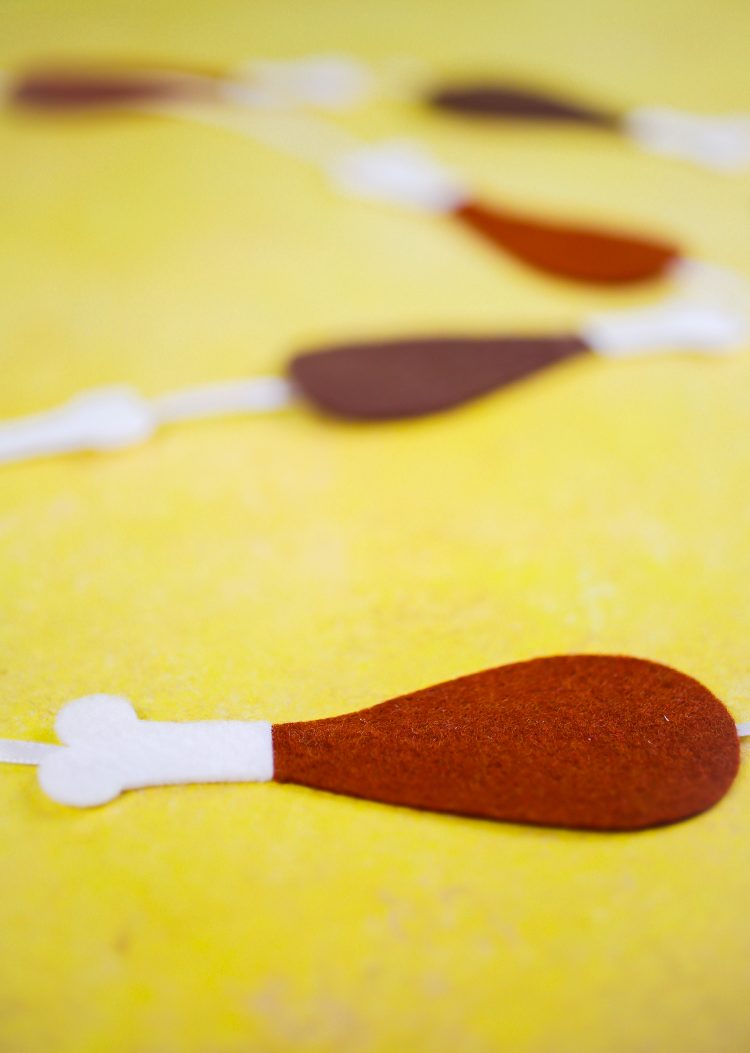 Give Thanks Printable
Print and cut out this cute gratitude printable and put one at each seat. After dinner, as everyone is sitting around trying not to fall into a turkey coma, have them fill out their cards. Naming and writing down the things we're thankful for is a powerful exercise and will leave everyone with a little more gratitude in their hearts, along with the stuffing and mashed potatoes in their bellies.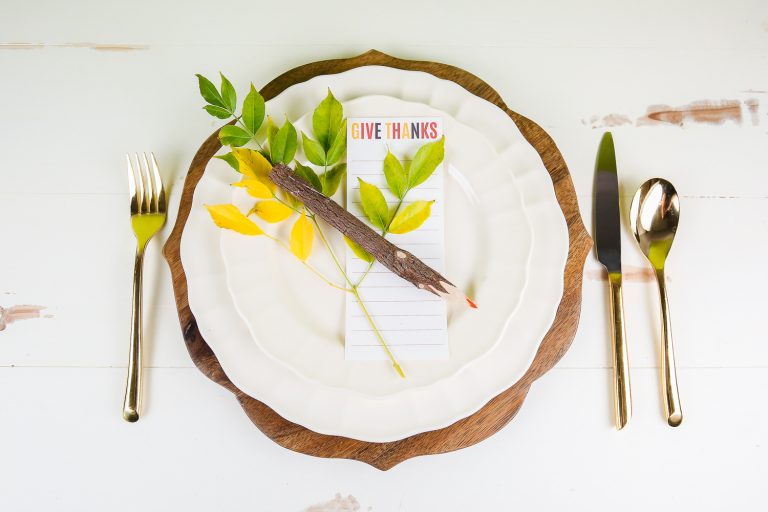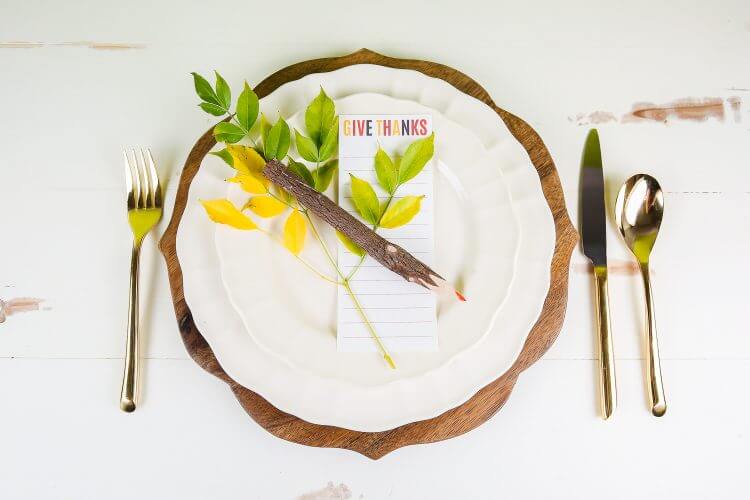 Pie Time Box
We tend often over-do it on the pie and have a ton of leftovers. If you're like me, you can send home a piece of pie with your guests in this adorable Pie Time box! Cut it at a full 11.5″ on your Cricut, making sure to use the scoring stylus to score the fold lines. Fold and glue the tabs to create the box. The Pie Time letters are easily cut out of coordinating paper and glued on.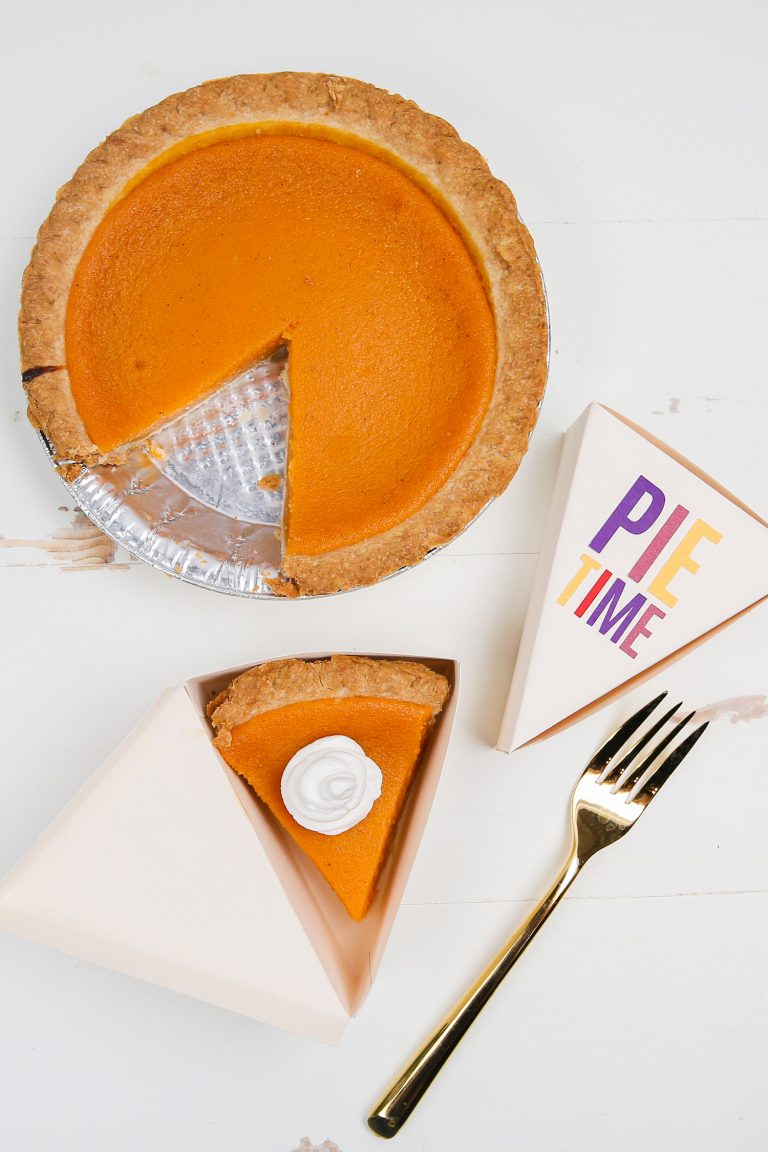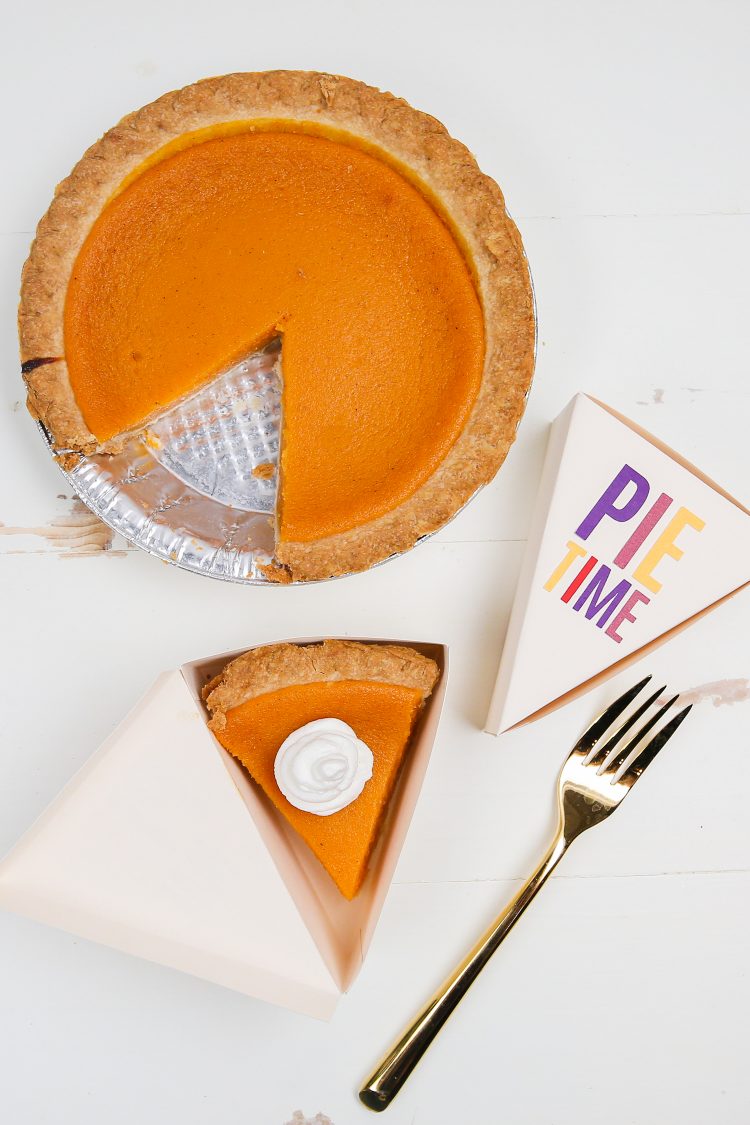 Download All of the Free SVG Cut Files
Enter your email address below to get this free file! If you're having trouble, make sure your pop-up blocker is turned off. Still having problems? Check out our Downloads FAQ.
Also check out my round up of Fall Projects Made with a Cricut for even more crafty fun!


Get a Cricut to Make These Projects