Get your little one ready for turkey day with this Thanksgiving baby SVG bundle! Everything you need to make cute Thanksgiving onesies, bibs, tees, and more. You'll want to gobble them up!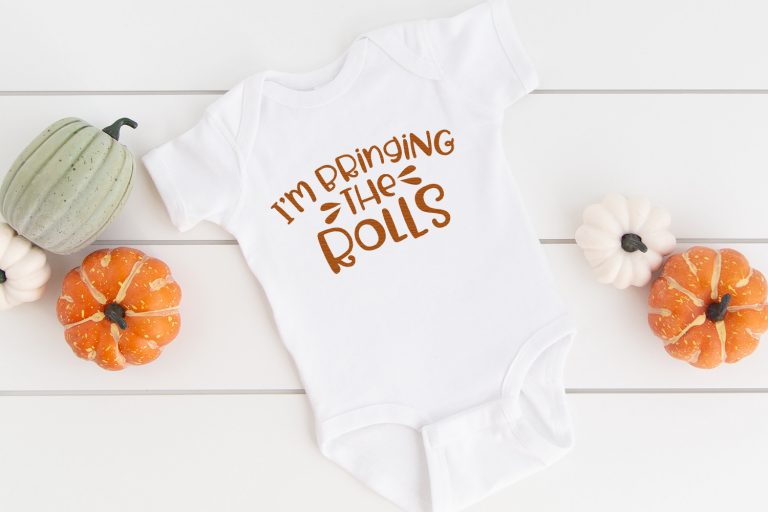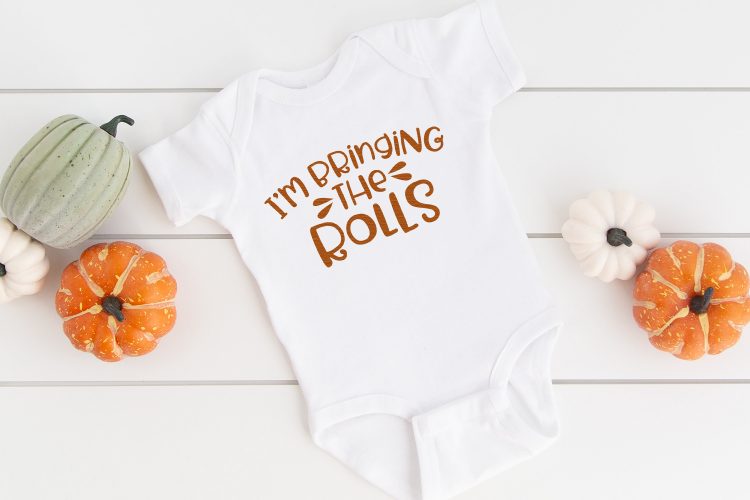 Want to save this post to reference in the future? Enter your email below and we'll send it right to your inbox!
Babies are so lucky—nobody makes fun of their rolls! They can eat all they want. They are allowed to make messes and get food all over their faces. Whenever I do any of that, it's "bad manners."
Double standard. Whatever. It is what it is.
Okay, just kidding (sort of, I do like to make a good mess!). Babies are the best and holiday babies are so much fun. You can dress them up in all types of festive ridiculousness and they have to be cute because they're babies! Did Thanksgiving even happen if there aren't dozens of pictures of your baby in a turkey onesie? Nope. Pretty sure it didn't.
I am totally guilty of dressing up my boys for the holidays. It's a parental right, and dare I say obligation. I encourage you to do the same—you can start with this Thanksgiving baby SVG bundle! I've created four turkey-themed cut files that you can use to create onesies, tees, dresses, bibs, and even scrapbook memories.
This Thanksgiving Baby SVG bundle includes these four different cut files:
I'm Bringing the Rolls
I'll Have the Breast, Please
Turkey & Tantrums
Mama's Little Blessing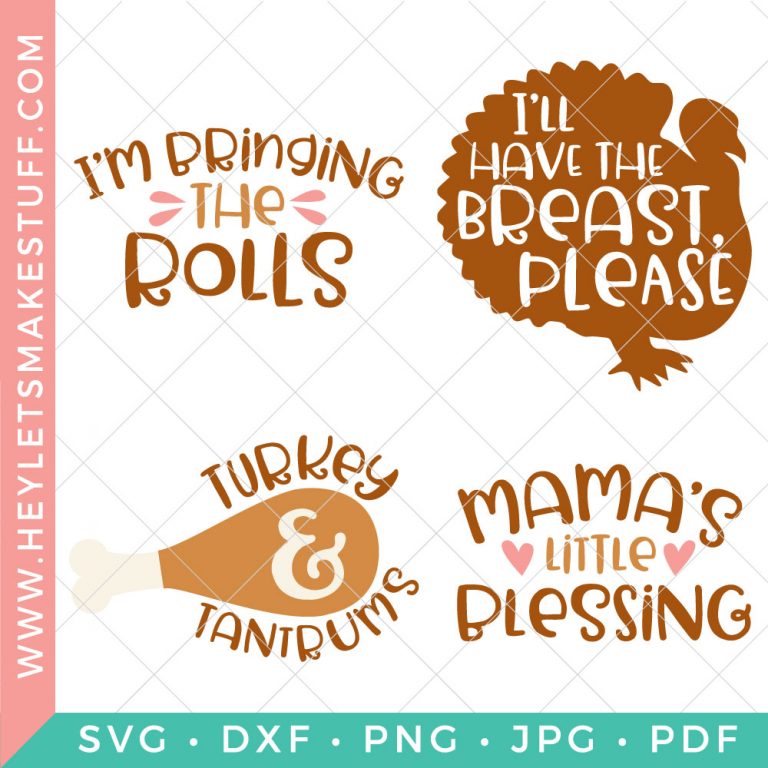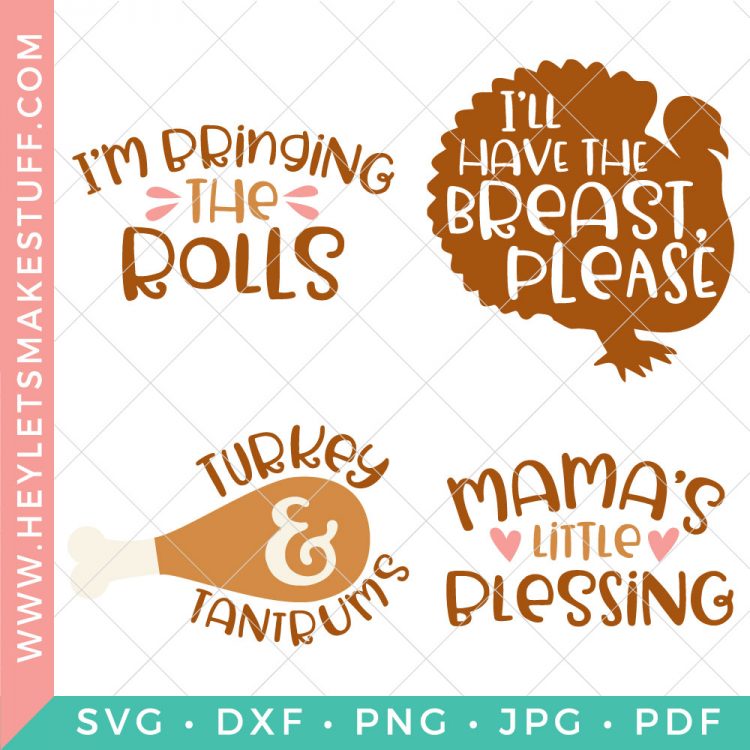 Dress up your sweet little pumpkin pie, feed them, and put them down for a nap. And if you're feeling it, go ahead and take a nap as well!
Get the Thanksgiving Baby SVG here
Enter your email address below to get this free file! If you're having trouble, make sure your pop-up blocker is turned off. Still having problems? Check out our Downloads FAQ.
Buy the Thanksgiving Baby SVG Bundle
Cheers to a Happy Thanksgiving and more turkey than tantrums during this holiday season!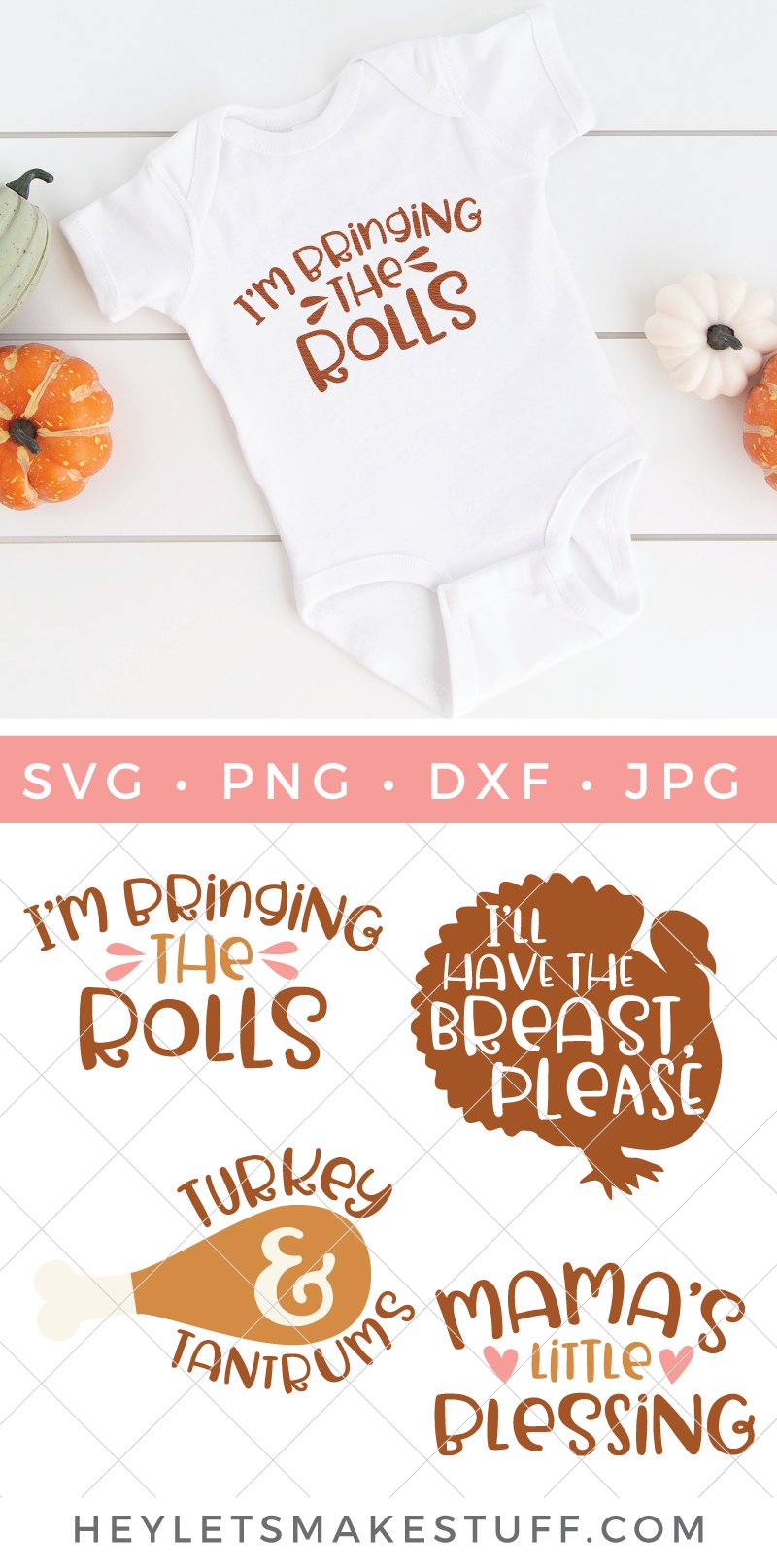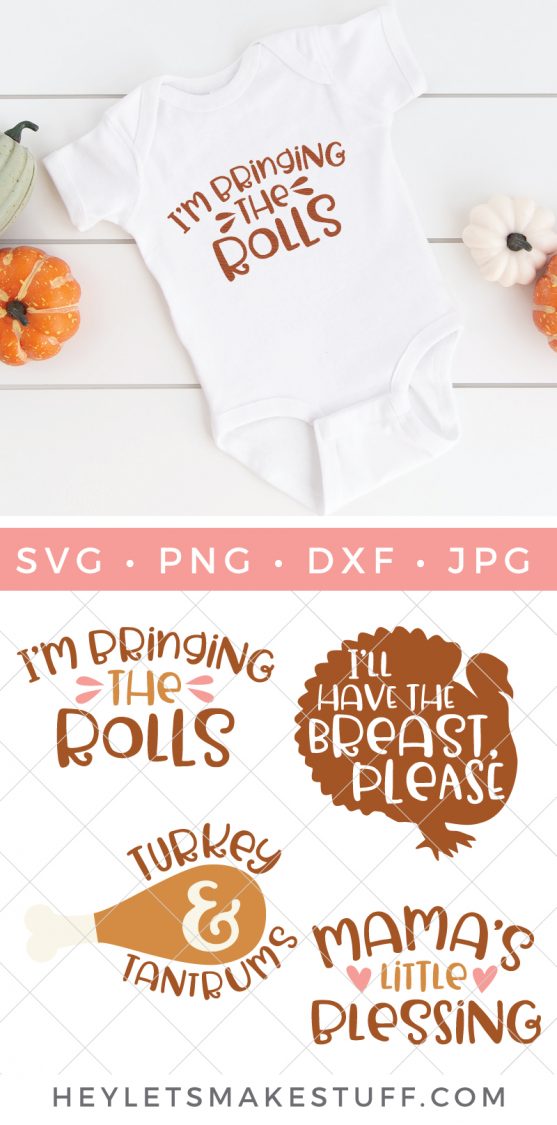 Dress up that Thanksgiving Baby