Love the look of embroidery hoop ornaments…but lack sewing skills? Iron on vinyl to the rescue! Use your Cricut or other cutting machine to make these quirky constellation embroidery hoop Christmas ornaments!
I am in full-on making-for-Christmas mode over here! Usually I'm a bit burned out by the time the holidays roll around, but for some reason I'm all in this year. Let's get making!
I've seen so many gorgeous embroidery hoop ornaments around the last few years, but embroidery is not exactly one of my strengths. So this year I decided to forgo the thread and use iron on vinyl instead! These constellation ornaments are super easy to make for any level of Cricut crafter.
Embroidery Hoop Ornament Supplies
Download the Free Constellation File under SVGs C245
This file can be found in my Free Craft Resource Library. The file number is: C245.
Want access to this free file? Join my FREE resource library! All you need is the password to get in, which you can get by filling out the form below!
Embroidery Hoop Ornament Directions
Setting Up the File in Design Space
Start by uploading the SVG file into Design Space. See my post How to Upload an SVG to Cricut Design Space for more information if you're unsure how to do this.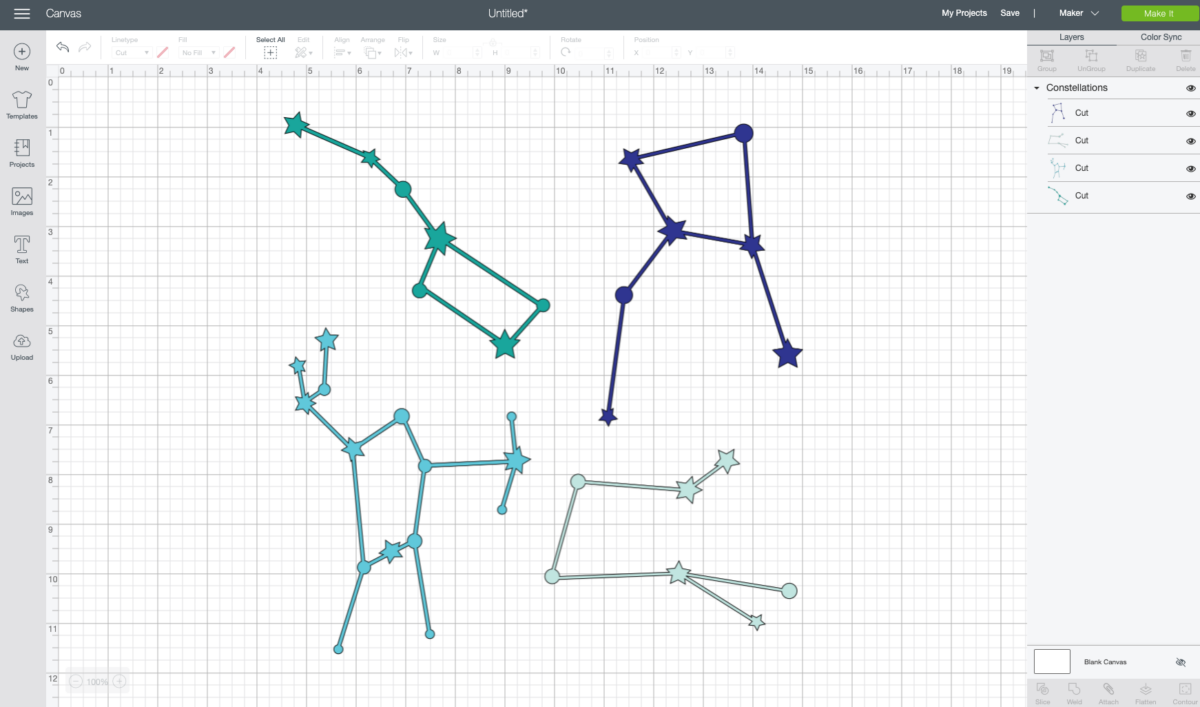 From here, you can use the ColorSync feature to make all four constellations (which are the Big Dipper, Hercules, Orion, and Pegasus, if you are wondering) the same color so they will cut on the same piece of iron on vinyl.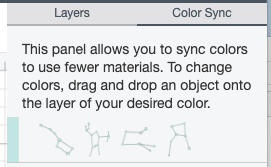 Ungroup your image, so each constellation is separate. Resize each of your constellation pieces so they will fit on your ornaments using the Size tool in the Edit Toolbar at the top of your canvas. I made mine all 2.5″ at the longest dimension.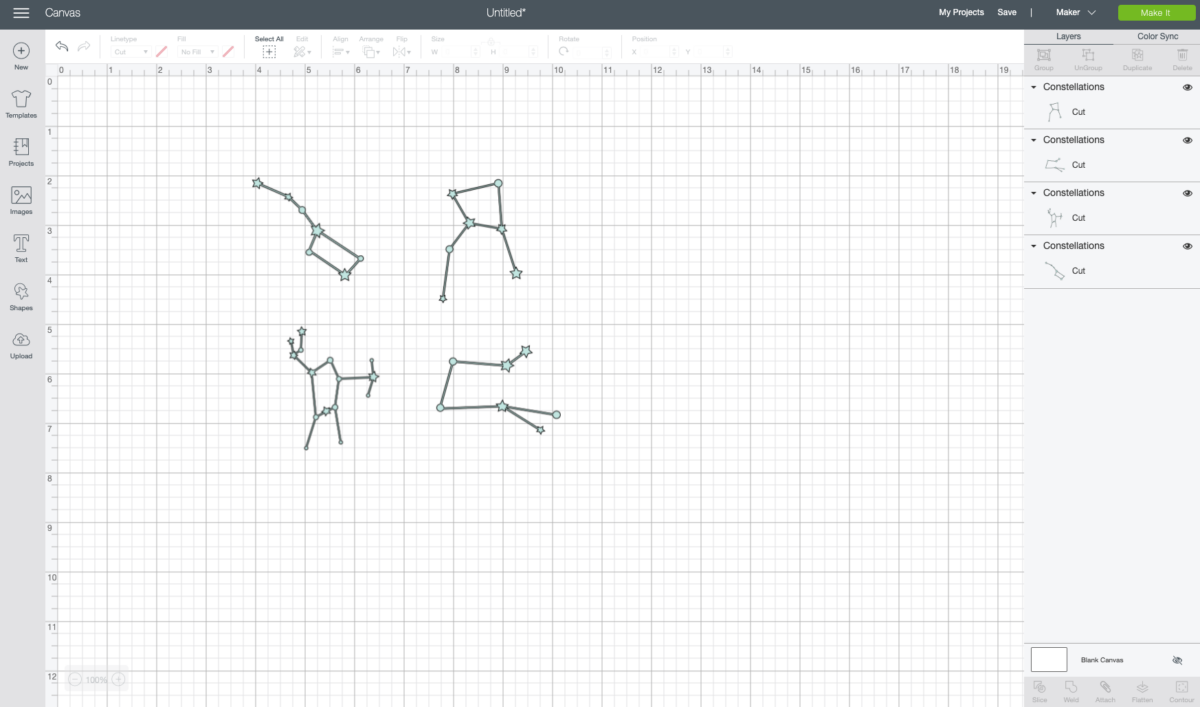 Then click Make It in the upper right. From here, make sure to mirror your iron on vinyl so it doesn't appear backward when you go to adhere it.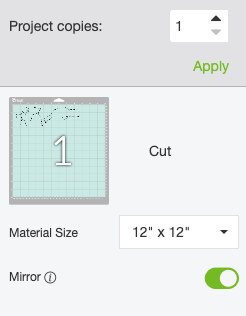 Then cut your project using iron on vinyl. I have an extensive post about Using Iron On Vinyl that you will find super helpful! It goes into everything from setting up your file to cutting it, weeding it, and adhering it to your surface.
If you'd like, you can make four 3.325″ circles and cut them from felt for backing your ornaments.
Assembling Your Constellation Ornaments
If you'd like, paint the embroidery hoops with craft paint. I thought it really made the navy fabric pop, but you can also leave them raw wood if you'd like. You only need to paint the front and sides of the outside hoop.
Weed your iron on vinyl using the weeding tool. Need help weeding? I've got a post for that—How to Weed Iron On Vinyl.
Now we'll adhere the constellations to the fabric squares.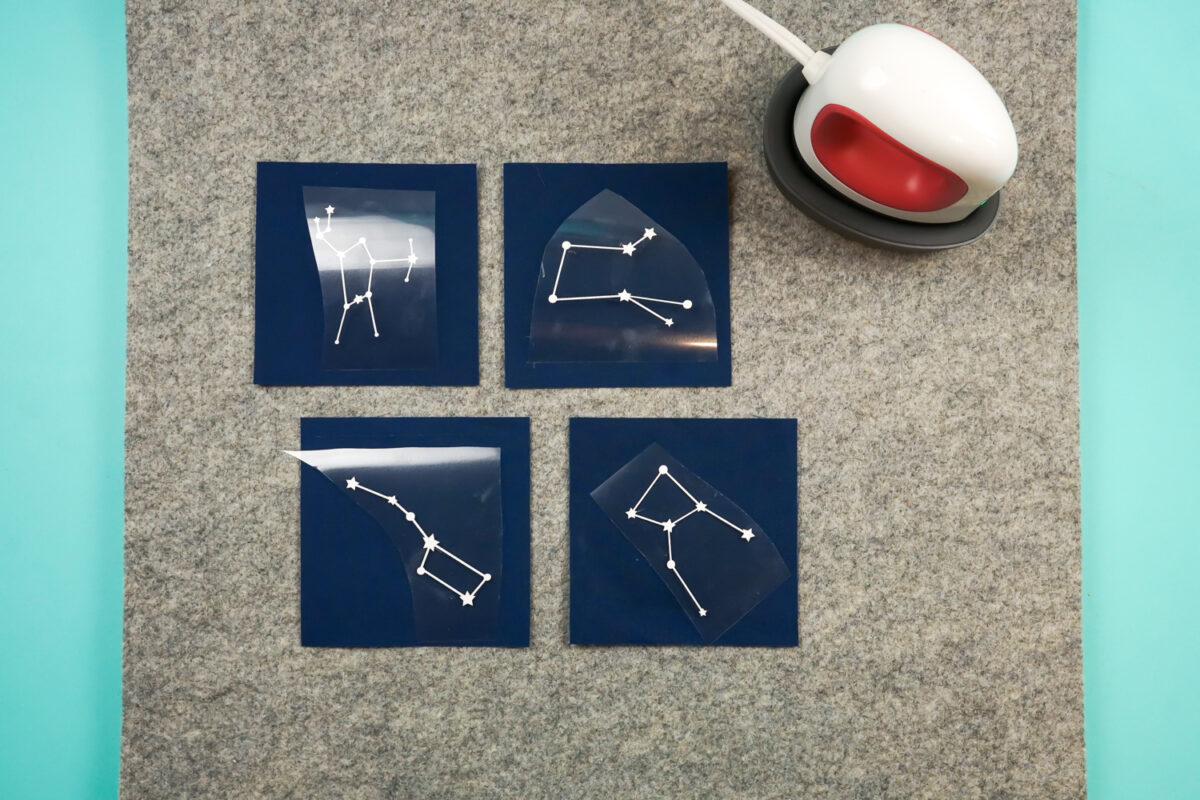 Use your EasyPress Mini or other heating tool, set to medium or 315° and press to adhere.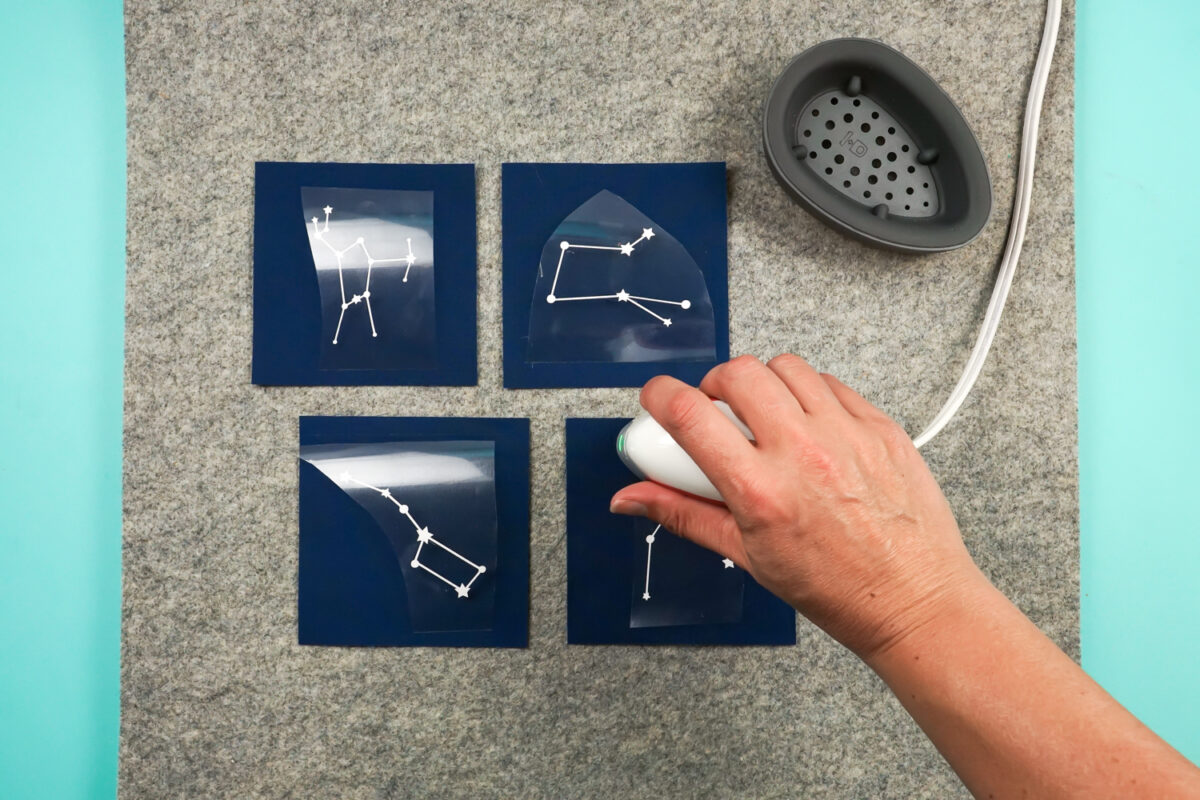 Peel back the plastic liner.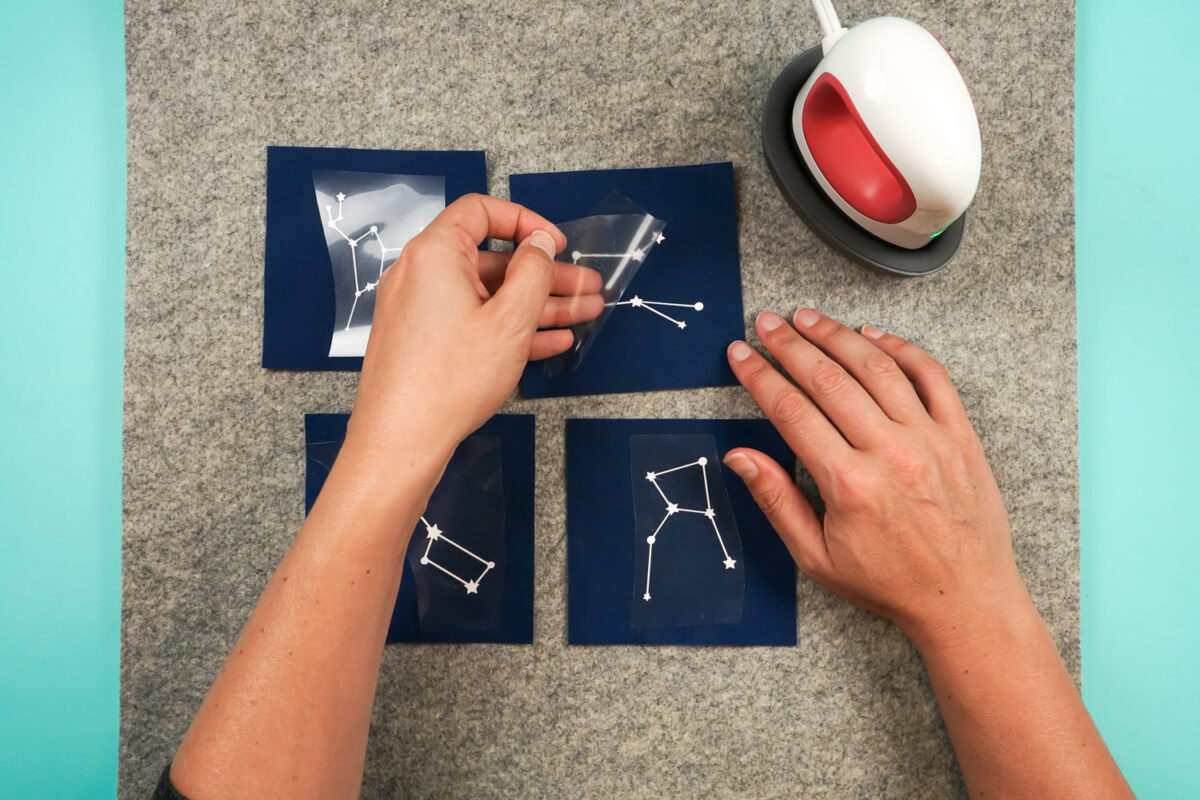 Then place an interior piece of one embroidery hoop on your worktable. Place the fabric piece with the constellation over it.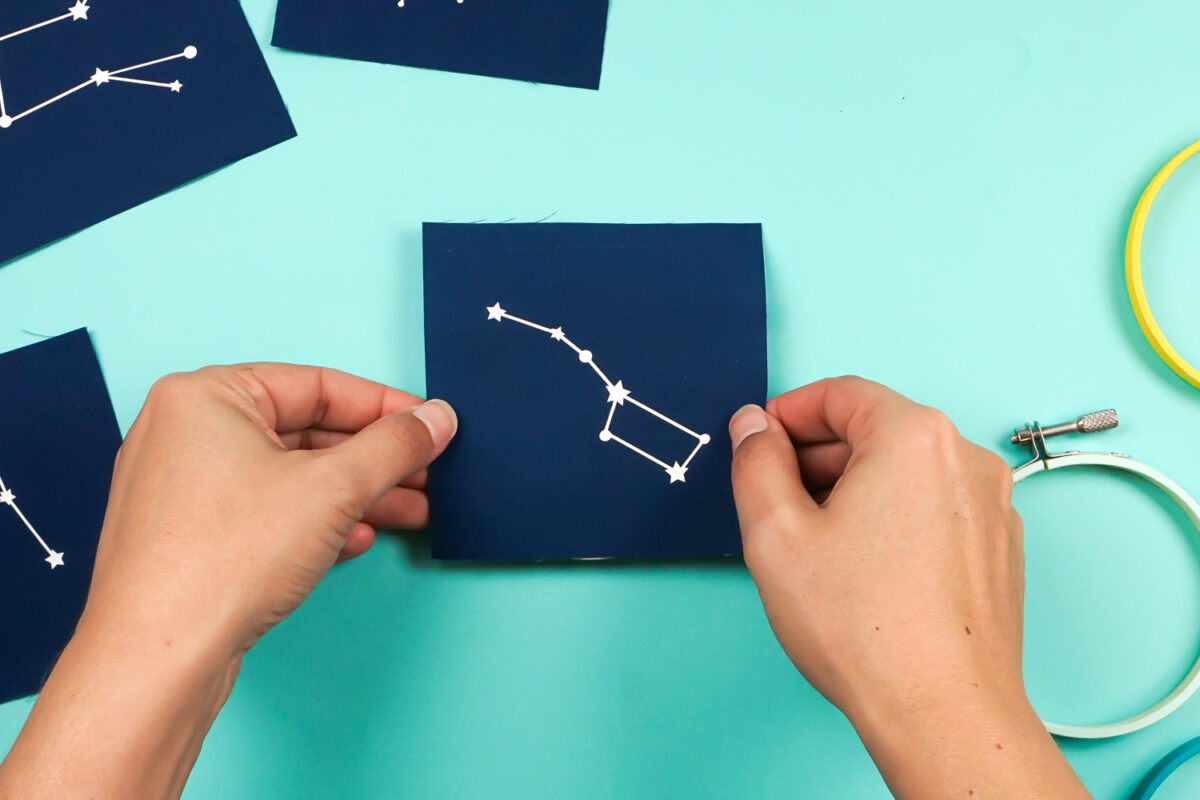 Then take the outer piece of the embroidery hoop and slide it over the inner hoop, sandwiching the fabric all the way around. Tighten the screw.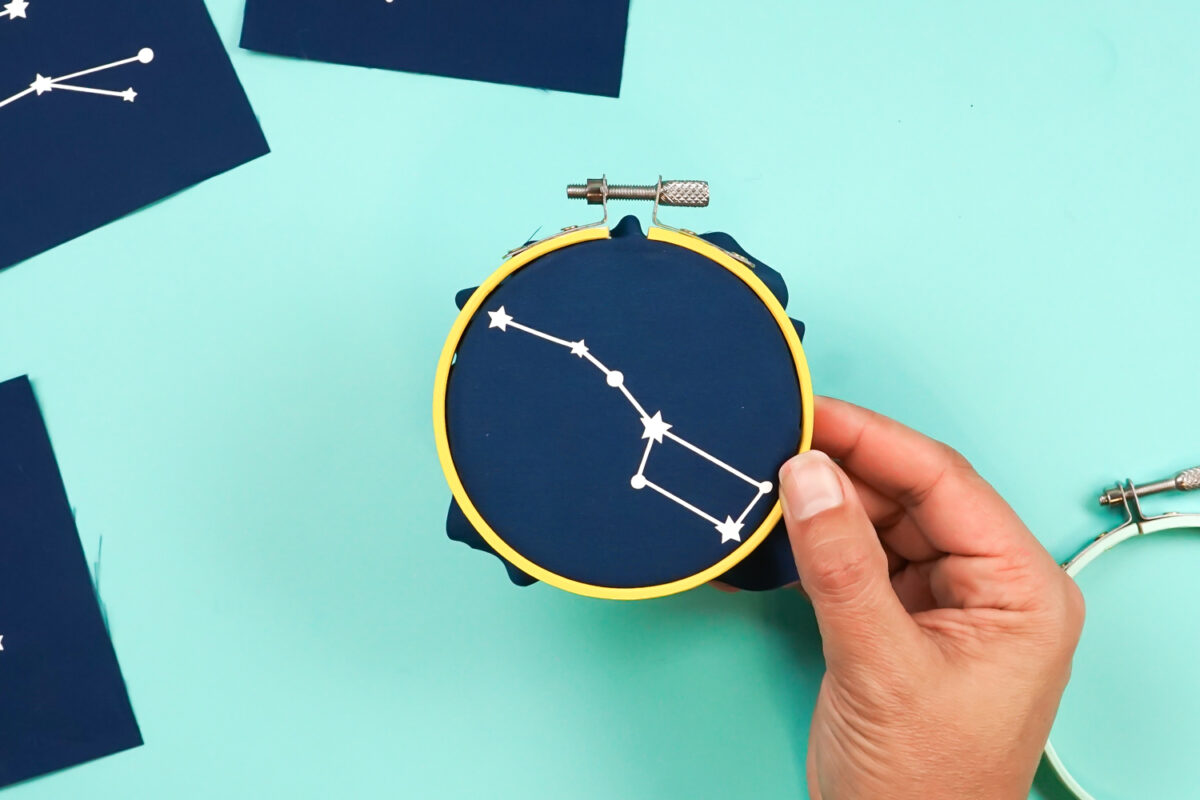 Use sharp scissors to trim the excess fabric off the back.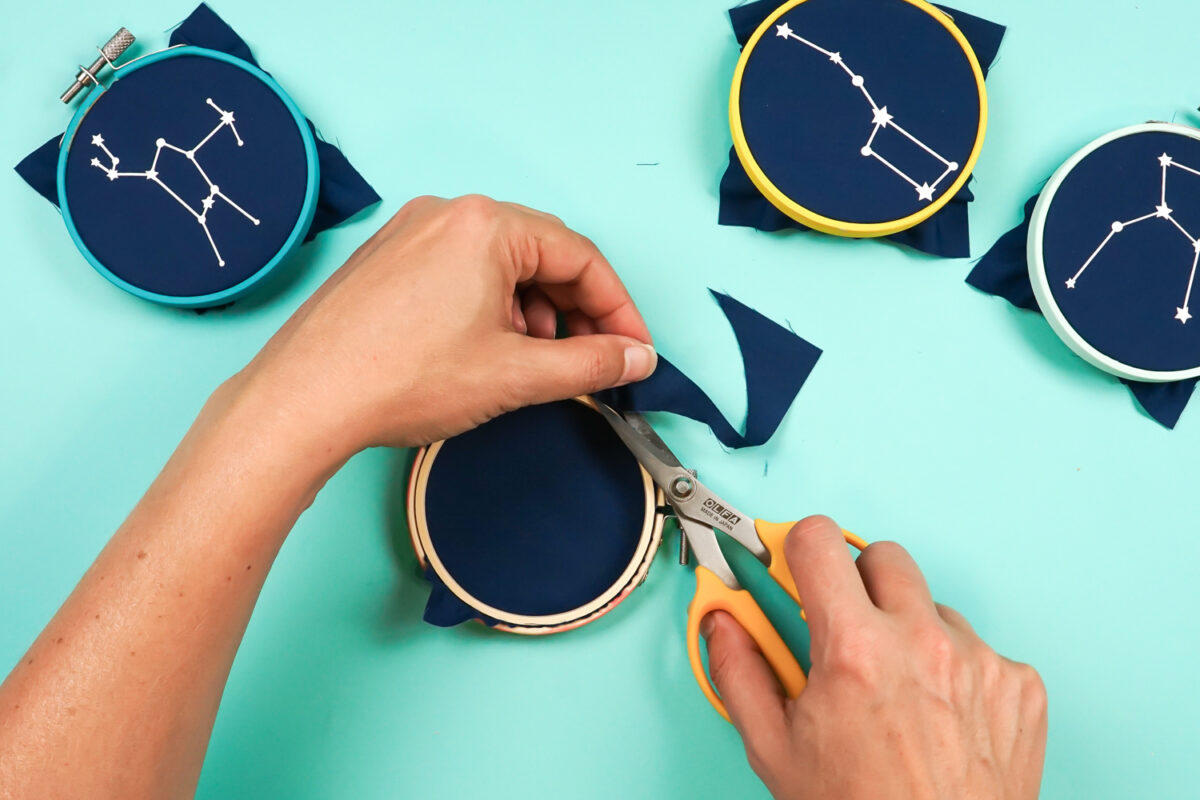 If you'd like use the glue gun to adhere a felt circle to the back of each embroidery hoop to finish.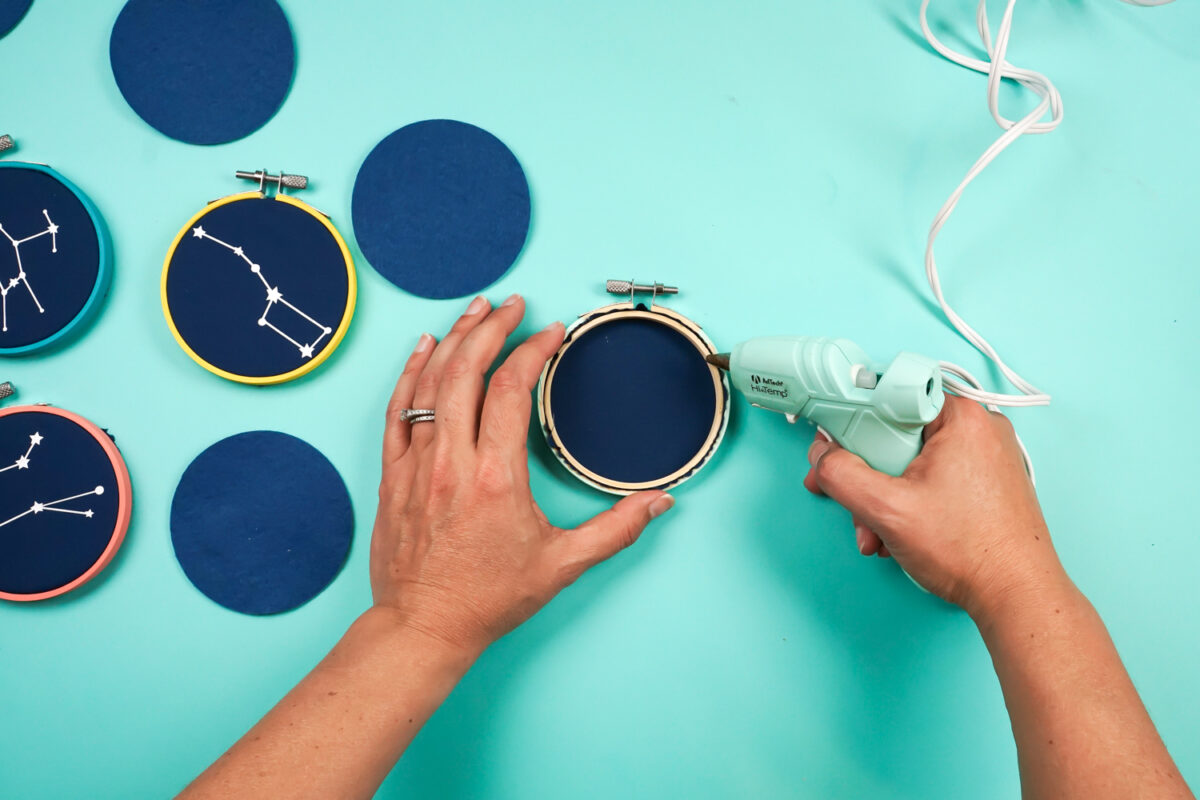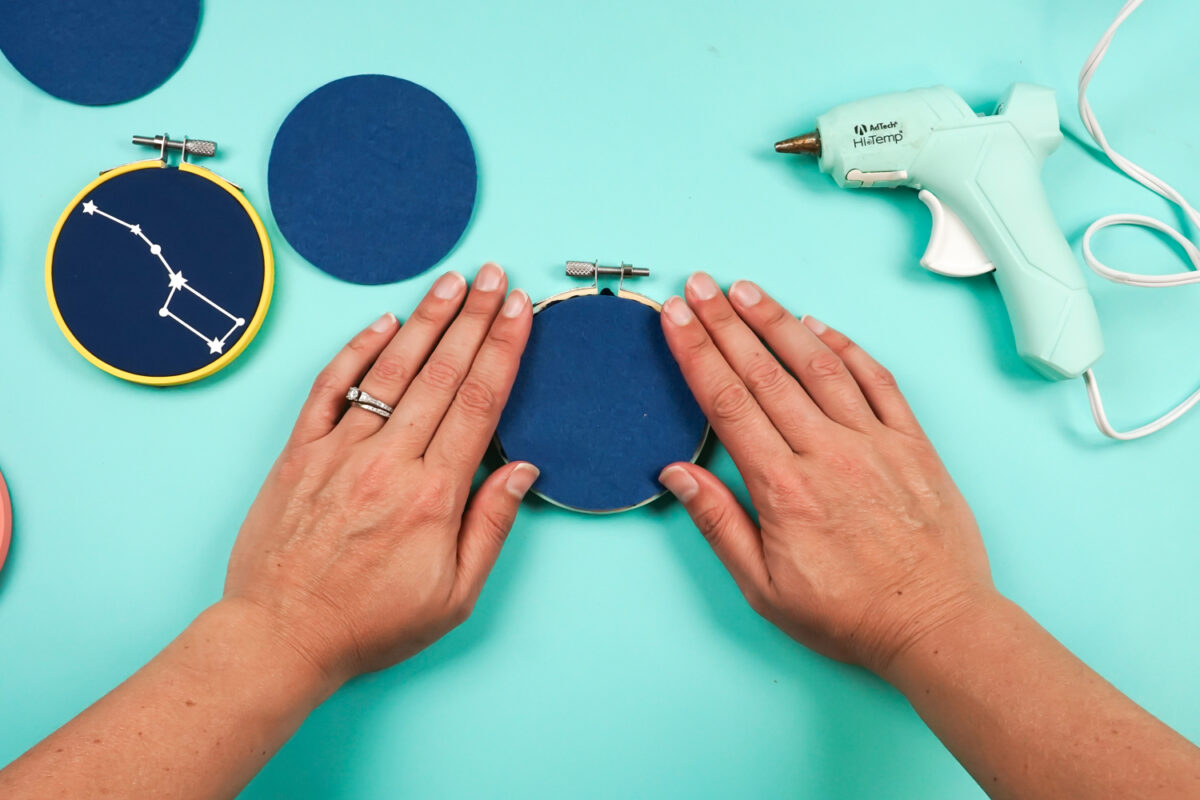 Add some ribbon for hanging and you're done with your constellation embroidery hoop Christmas ornaments!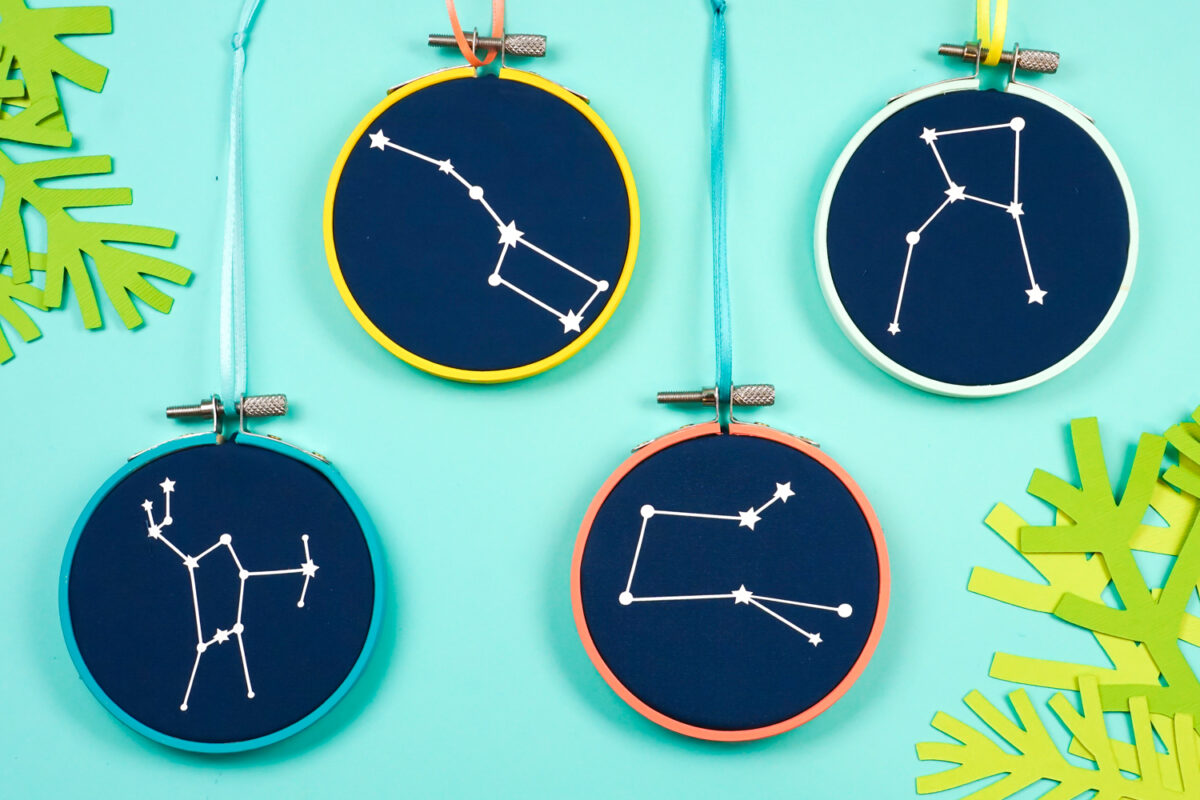 Love making ornaments with your Cricut? Check out my round up of DIY Christmas Ornaments with the Cricut!