Use the Cricut Design Space Color Sync feature to re-color, match, or consolidate material colors. This new feature saves you time and wasted materials!
Stop pulling your hair out and start creating confidently with your Cricut! Finally understand how to use your Cricut with my Learn Your Cricut eBooks!
One of my favorite features in the new Cricut Design Space v3 is Color Sync. It's one of those little things that makes life a little easier and a little faster — both of which I love as a mom with limited crafting time!
Color Sync is basically a way to easily change and match colors in your Cricut Design Space projects. Let's take a look at how it works.
Before Cricut Color Sync
Say you upload an image or choose an image from Cricut Access that is built with ten different colors. But instead of 10 different colors, you want to cut it all in the same color.
In the old Cricut Design Space, if you wanted to change the colors of each shape you'd have to do so individually by clicking on each layer in the sidebar and selecting a new color. Not difficult, but definitely time-consuming if you're doing more than a few.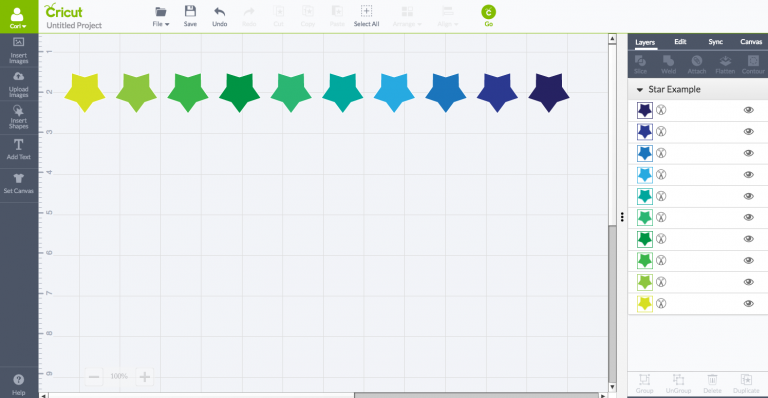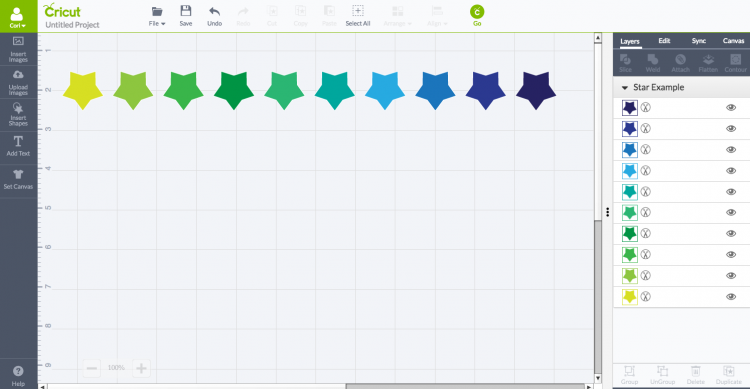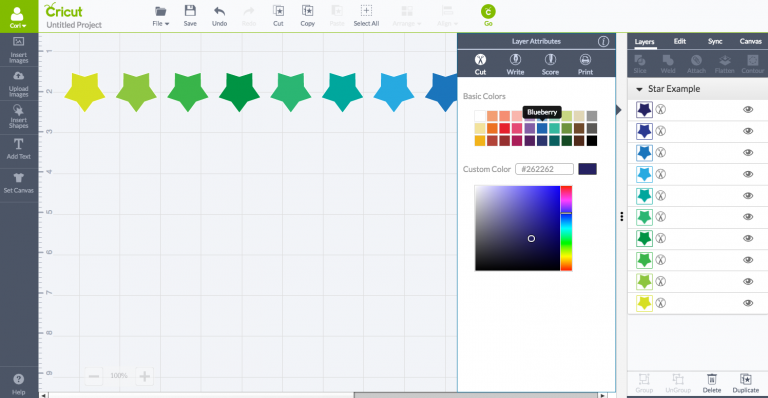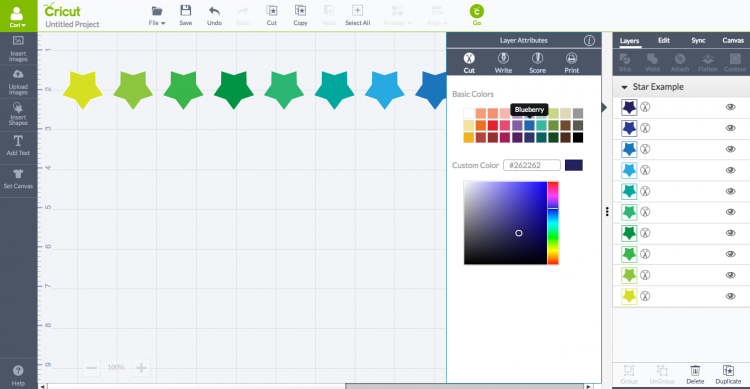 Often I would think I had the same color selected for two layers but would realize when I went to cut everything out that they were two ever-so-slightly different colors. So I'd either have to go back and switch them or cut twice using the same material. Again, not the end of the world, but clunky and annoying.
After Cricut Color Sync
In the new Cricut Design Space, they've added Color Sync. This makes it SO much easier to sync up the colors in your project so you know they will all be cut on the same material. You just have to open the Color Sync panel in the right-hand window, and drag and drop each shape into the layer you want to sync to. So if I want to cut out all these stars in chartreuse, I just drag all the other stars to that layer in the Color Sync panel.
So much easier and you're guaranteed that they're all the same exact color! Have you used Color Sync? Tell me what you love about it in the comments!