This collection of Cricut Christmas gift ideas for baby has plenty of cute, trendy, and sweet gift ideas for the littlest people in your life. These baby gift ideas are perfect for Christmas, baby showers, and more!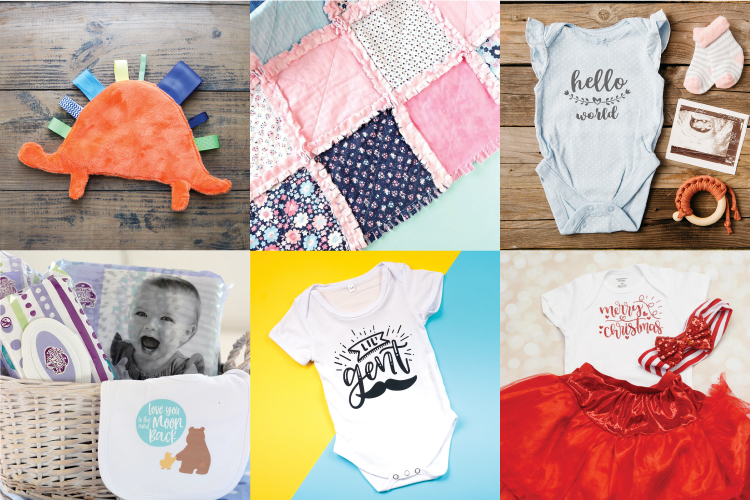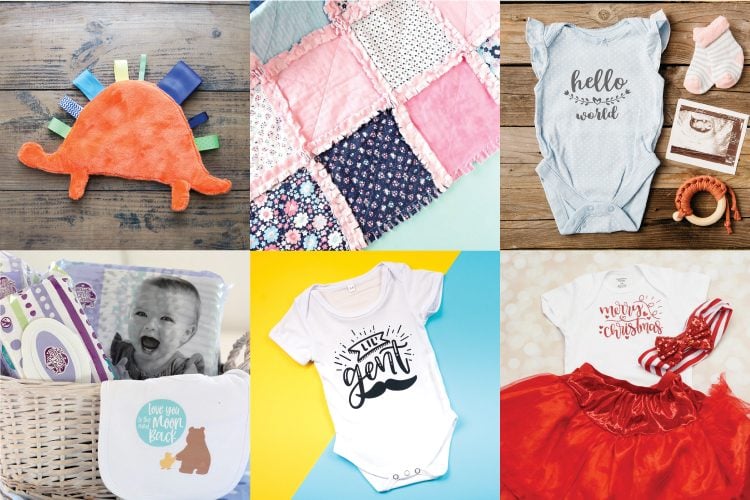 It's the ultimate gift-giving season! Shopping is fun and all but there's just something about homemade gifts that really make the holidays special. And if you think about it, if you're at home crafting and creating, that means you're not at the store surrounded by a million other people. Win win!
I love creating cute and fun things for babies! My "babies" may not officially be babies anymore (excuse me while I weep in the corner) but some of my favorite keepsakes of theirs are homemade and handcrafted gifts. Knowing that somebody spent time to make something especially for my boys means so much to me.
If you are a crafty-type of person—and I'm thinking you are because you are here—I'm sharing 20 Christmas gift ideas for baby that you can make using your Cricut! Instead of shopping for the perfect gift, you can make it! From baby blankets and soft blocks to onesies and booties—everything thing in this Cricut gift collection is perfect for a new arrival!
Happy crafting!
Cricut Christmas Gift Ideas for Baby
Get a Cricut!