Trim your tree and deck your halls with these beautiful personalized ornaments from Etsy! These ornaments will be cherished for years to come and make great Christmas gifts for family members, new parents, teachers, kids, loved ones, and more.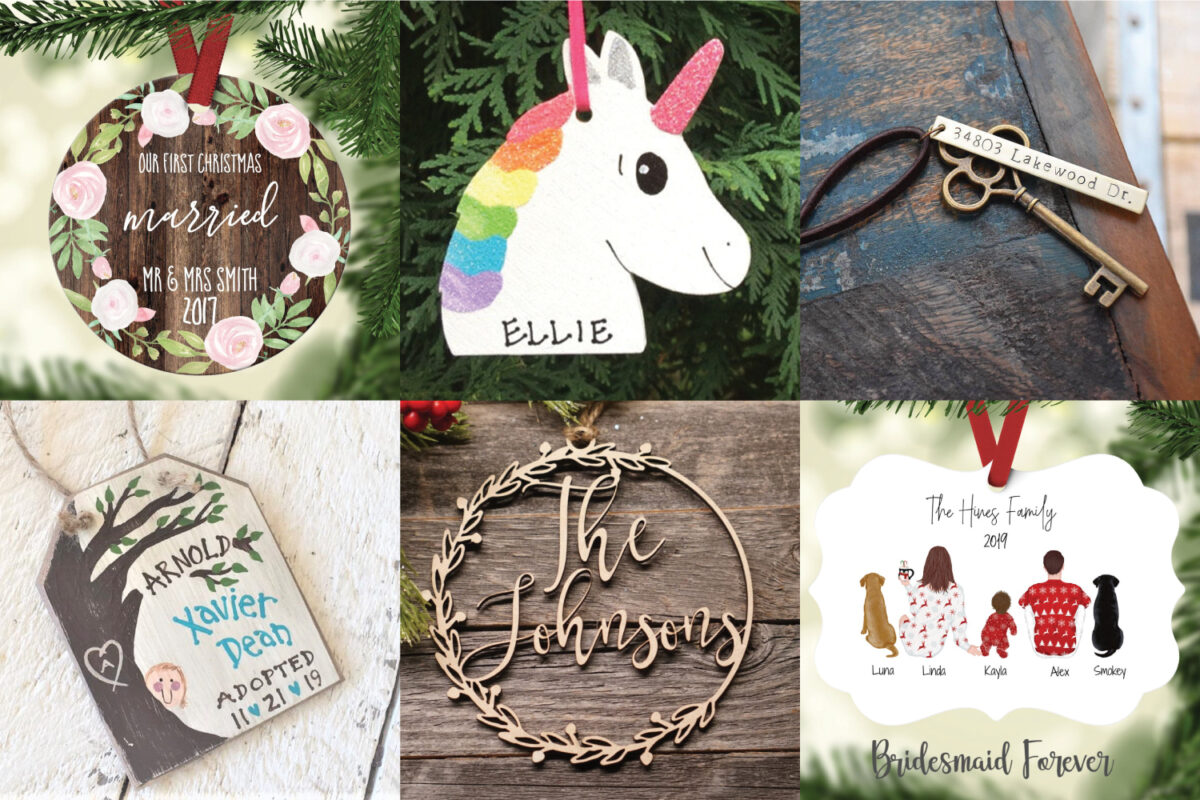 I love making ornaments for the holidays, but I understand that not everyone is as crafty I am! It's also an incredibly busy season—you may have all the plans in the world to make gifts this year, but find Christmas approaching with nothing to put in the stockings!
So today I'm rounding up a ton of personalized ornaments from Etsy! I love Etsy because you still get that handmade feel without having to actually hand-make things yourself if you've run out of inspiration or time.
I've organized this round up by type of recipient! Looking for custom ornaments for teachers? I've got you covered! Something for a new baby in your family? That's here too. There's an ornament for everyone on your list!
Personalized Ornaments for Family
Custom Ornaments for Kids
Personalized Ornaments for Baby
Custom Ornaments for Life Events
Custom Ornaments for Teachers
Aren't these great? I hope you found some beautiful personalized ornaments to hang from your tree this year, or gift to your favorite people. Happy Christmas!