This Sleigh All Day SVG is perfect for any Christmas party you have on your holiday schedule! Get this festive free holiday cut file, along with more than a dozen other free Christmas SVG files!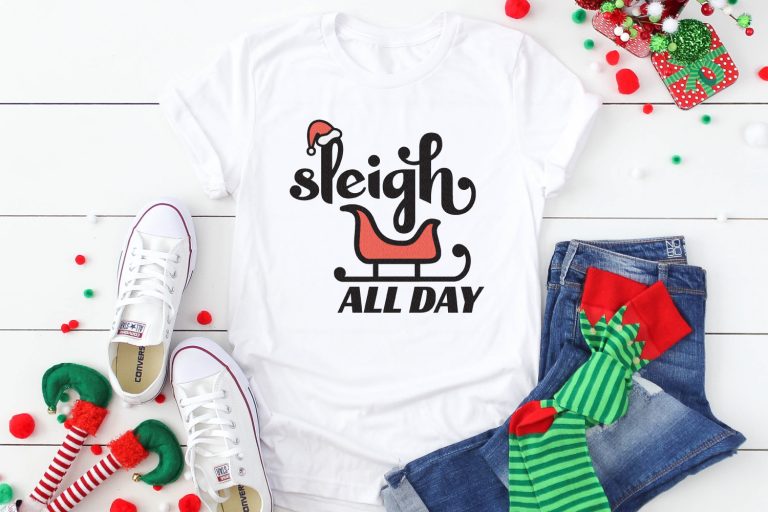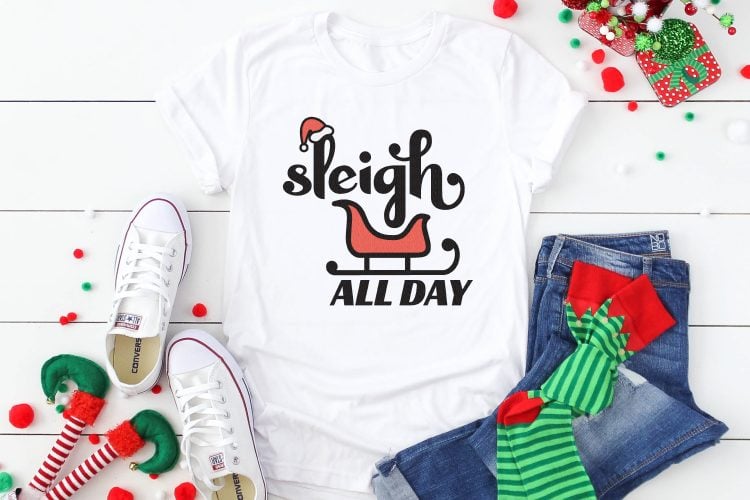 I'm a busy working mom of two and every day is full of new adventures, surprises, chaos, and all the messes that come with living a big life in a meaningful way! Most days, I feel like I'm just trying to keep my head above water—but every once in a while, I realize I am kinda slaying it over here. Twins in preschool, husband, blog, ecourse, travel, and more—I'm making it happen over here, folks.
I did hire a housekeeper though, so there is that.
The holiday season always brings another level of excitement and a new round of things to totally slay. My favorite? There's always a reason to get crafty. I'm craft year round, but I love taking it up a notch for the holidays.
Bring it, Santa.
For this month's Totally Free SVG, I created this Sleigh All Day SVG. Perfect for us moms, dads, entrepreneurs, hard workers, and get-it-done-ers—we sleigh it. All day.
Chances are, you've got more than one holiday party on your calendar over the next couple of months, and this cut file will look perfect on a sweater, t-shirt or even party invites, and decorations. The best part about this SVG…it's free! It's my Christmas gift to you!
What is Totally Free SVG day? Every month, I gather with some of my best blogging friends to offer you more than a dozen awesome FREE cut files. This month we have a bunch of Christmas files for you, including my Sleigh All Day SVG—make sure grab them all at the bottom of this post!
Download the Sleigh All Day SVG Here
More Free Christmas SVGs!
Grab all of these freebies from some of my favorite blogging friends!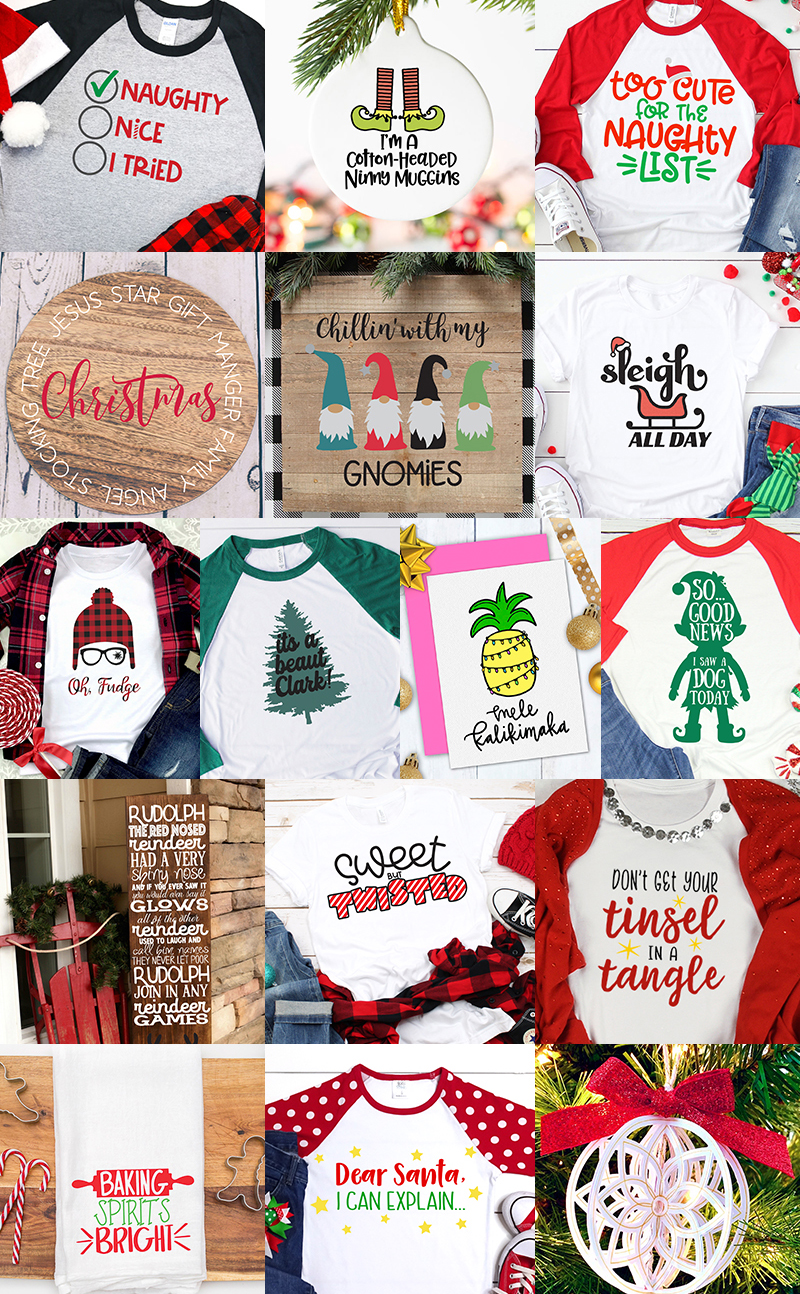 Blanks for Crafting