Make any New Year's Eve party more fun with these awesome New Year's Eve Photo Booth Props! Say goodbye to flimsy paper props and make these using chipboard on your Cricut Maker—they'll last well past midnight!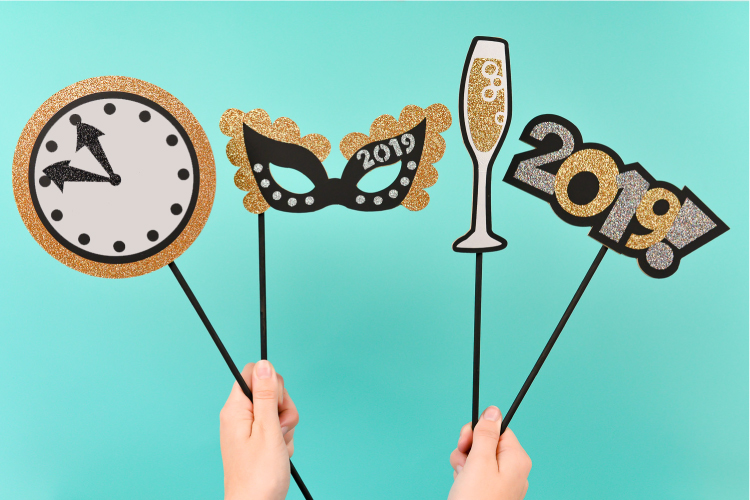 This post is sponsored by Cricut.
Any party worth its salt these days has a photo booth! It's a great way to capture hilarious moments from your guests and it's a fun idea to bring people out of their shells. You can rent a professional photo booth or make one yourself with a cute backdrop and a digital camera—but no matter what route you go, you're going to need photo booth props!
Today I'm sharing an easy way to make four festive New Year's Eve photo booth props using my Cricut Maker and one of my favorite materials to cut with the Knife Blade—Cricut chipboard! I've made cardstock photo booth props in the past and they haven't lasted, particularly if the party has its share of libations. But the chipboard is a game-changer—you can make photo booth props that you can use over and over again!
Grab Our Printable New Year's Game Bundle
Here's how we're going to do it.
New Year's Eve Photo Booth Props Supplies
New Year's Eve Photo Booth Props Directions
Click here to access the Cricut Design Space file.
Cutting Chipboard on the Cricut Maker
Let's start by cutting the chipboard. I have created a group of four shapes that are light brown. Hide the other black, silver, and yellow shapes—those are iron on vinyl. You can cut everything all at once if you'd like, but I find it easier to do the chipboard in one go, and then the iron on vinyl separately—that way I'm not accidentally mirroring chipboard or cutting iron on with the Knife Blade.
Once you have just the chipboard showing, click Make It in the upper right of the Canvas to be taken to the Prepare Screen. You'll see that the four shapes are on two mats. You can actually fit it all on the same piece of 11″ x 11″ chipboard by clicking on the second mat and then clicking on the shape. Click the three-dot menu drop down and select "move to another mat."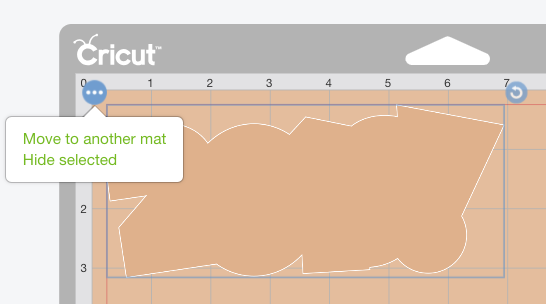 Then select the first mat and your shape will be moved.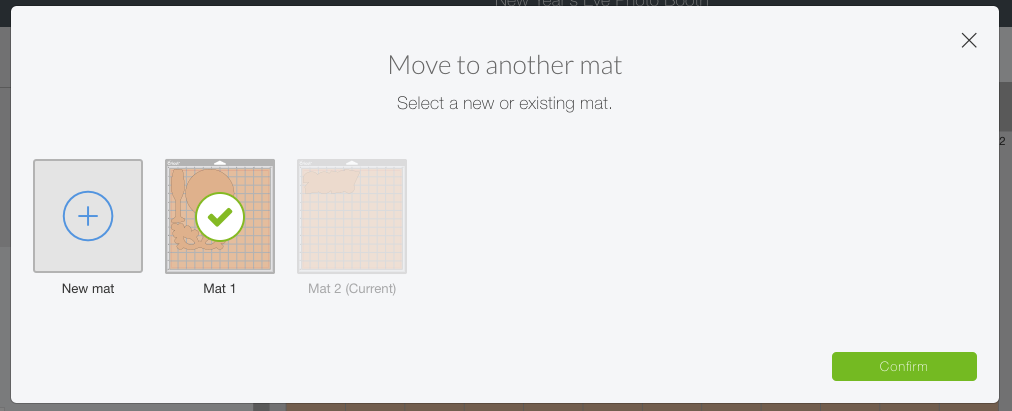 Rotate it using the rotate icon in the upper right of the shape, and place as shown. Make sure your shape is within the 11″ mark—that's the widest chipboard that the Maker will cut.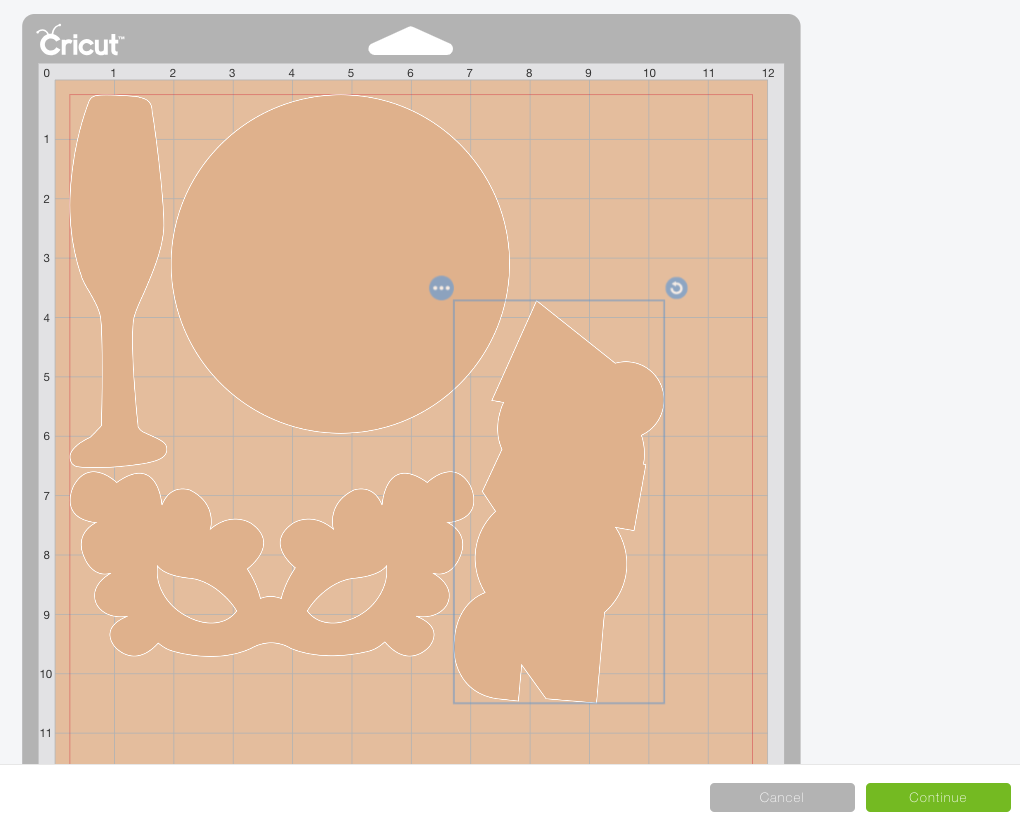 Then click "continue" to go to the Make Screen.
Using the Knife Blade with chipboard has a few quirks. If you haven't used your Knife Blade yet, you'll want to check out my 10 Tips for Knife Blade Success post. In it you'll learn some quirks of the Knife Blade that you'll need to know in order for your project to cut successfully. I also have an entire post on Cutting Chipboard with the Knife Blade. Give that a read as well.
You'll want to make sure you have your chipboard secured to your mat. I like to use my Cricut Brayer to get good adhesion, and then masking tape on all four sides.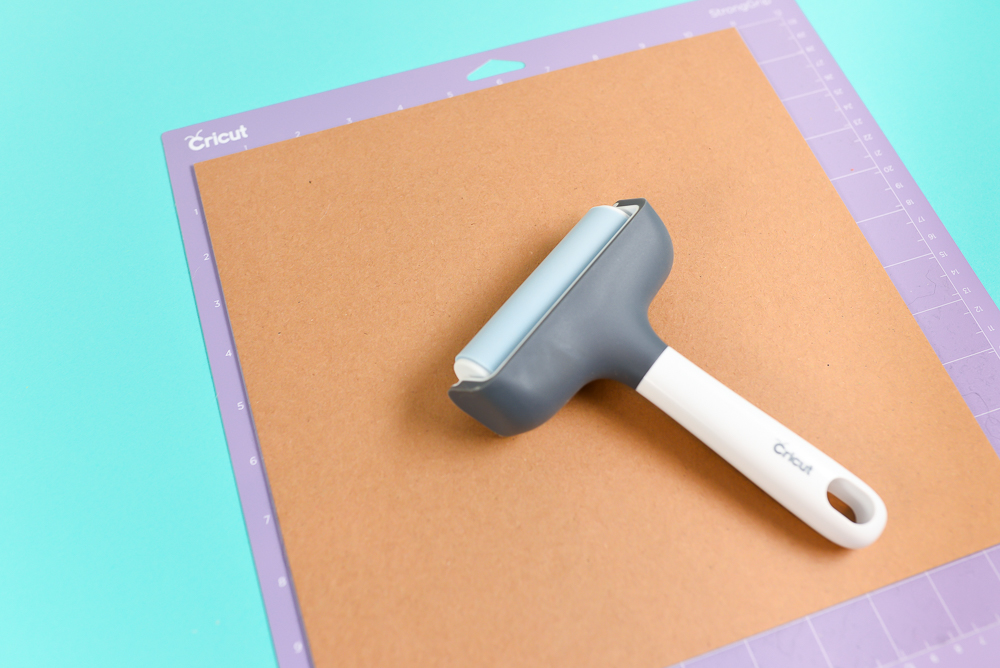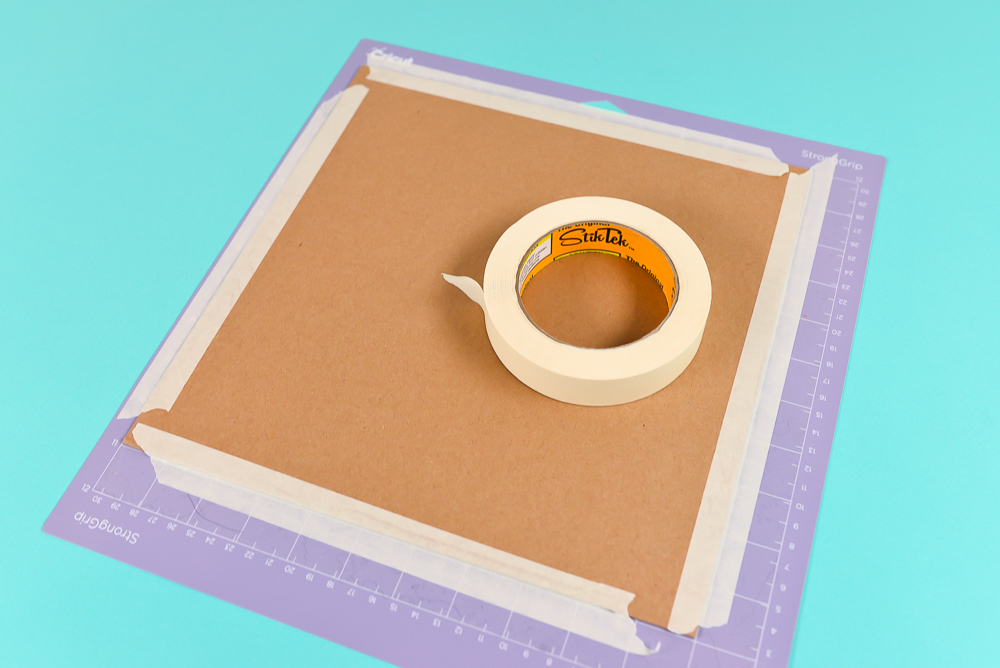 Also slide the white "star wheels" all the way to the right. This will keep the wheels from indenting your chipboard.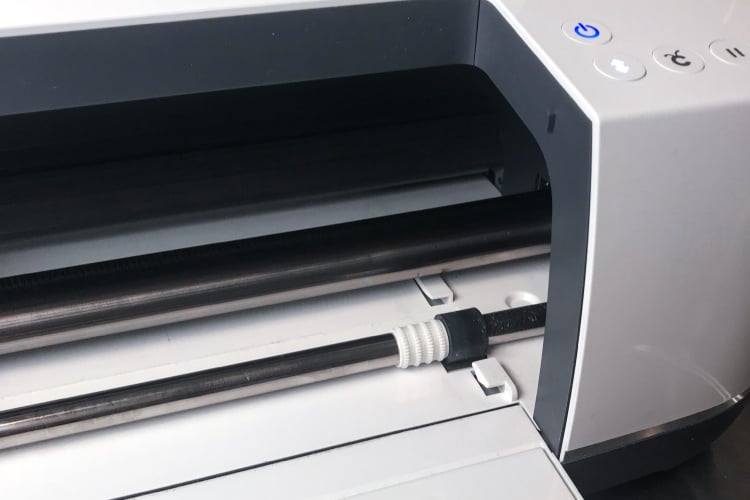 Select Cricut Heavy Chipboard as your material and insert your mat into your machine. Also swap in your Knife Blade if you haven't done so already. Design Space will estimate how long your cut will take—I find that chipboard often cuts faster than the estimate. It estimated 20 passes and my file was cut in 15. So make sure you keep an eye on it as it cuts and hit the "pause" button occasionally to see if it's cut all the way through. Peel the mat away from the chipboard to remove! If you find any corners aren't 100% cut, use a craft knife to cut the last of the chipboard (I love my Cricut TrueControl Knife—it's, by far, the best craft knife I've owned).
Cutting Iron On Vinyl on the Cricut Maker
Then it's on to the iron on vinyl layers! Go back to the Canvas and un-hide those layers, and hide the chipboard layer. Then cut out all of your iron on vinyl, making sure to mirror all of the layers, and to change to the correct the material between each cut. I used Cricut's Everyday Iron On in black and silver, and then several colors of their glitter iron on. You could also try foil or holographic iron on vinyl for a different look.
I also used my Cricut Brightpad to help me weed—it makes it much easier to see those cut lines!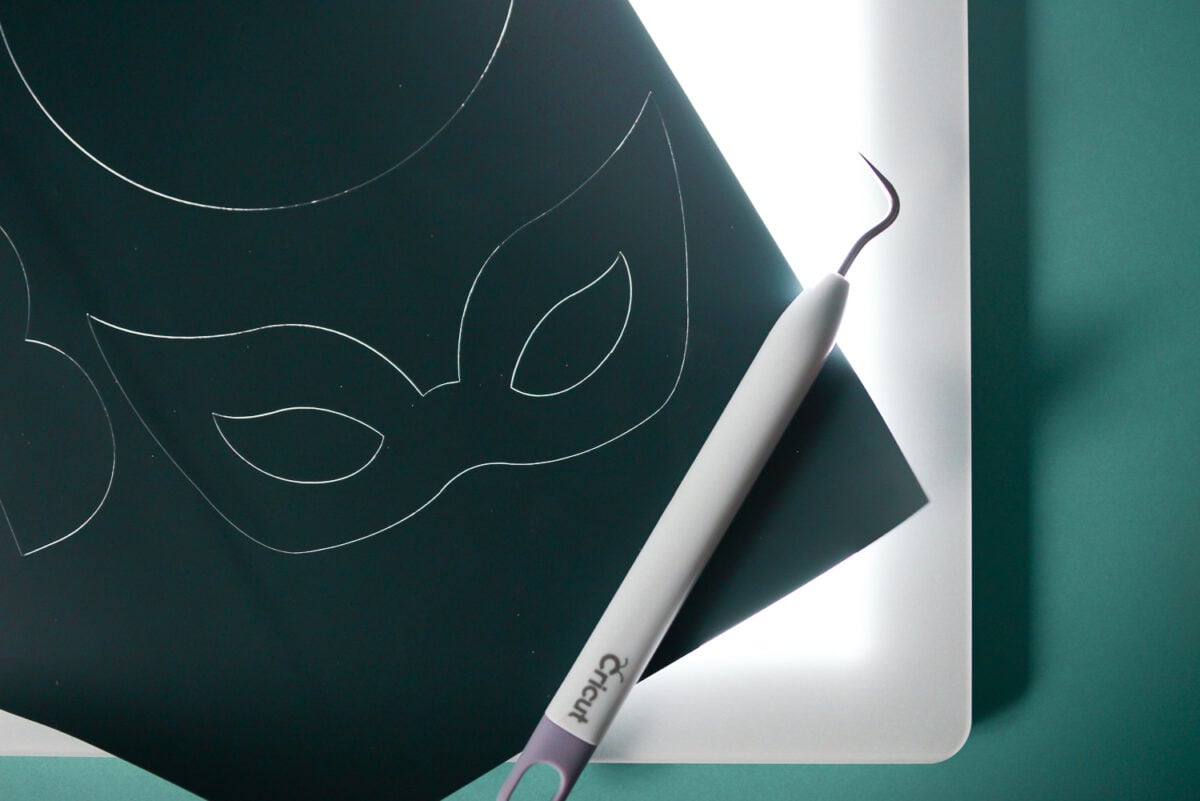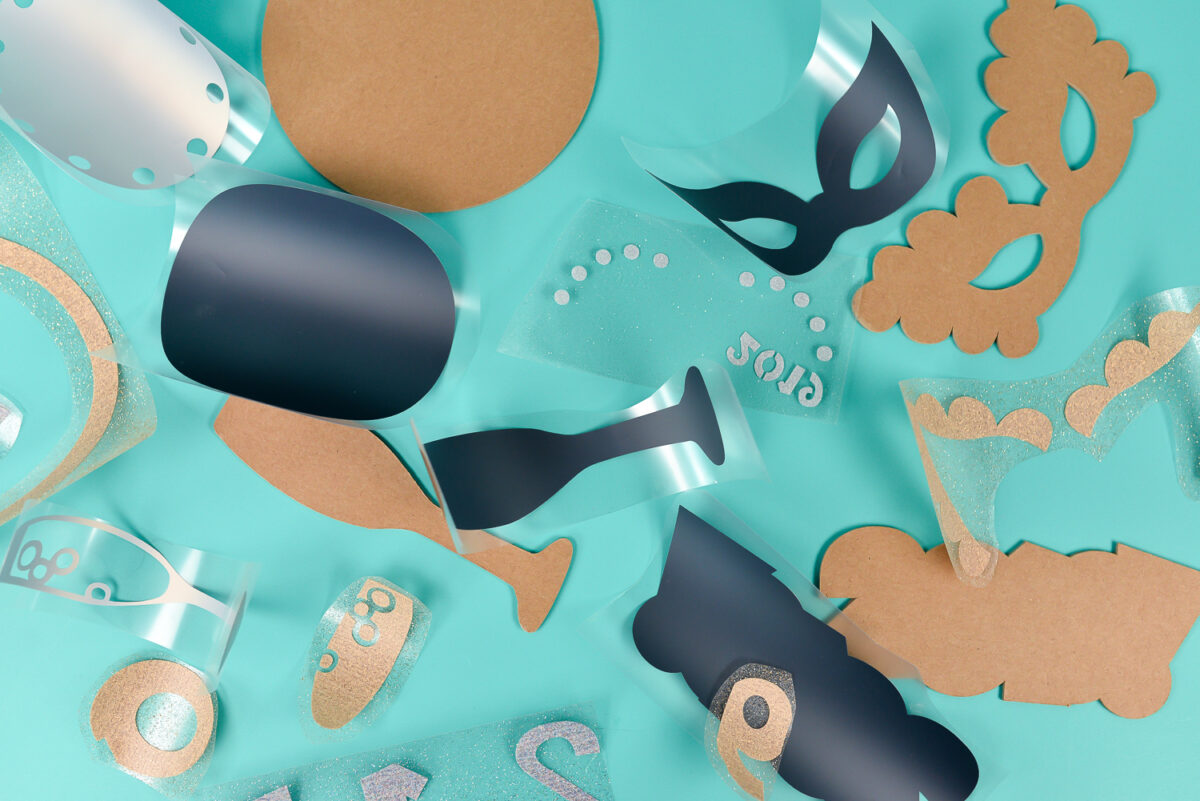 To layer our vinyl, we're going to start at the bottom and work our way up. Make sure to check out the end of this post for some of my best tips for layering vinyl, including why I use a pressing cloth when layering vinyl.
Start with the base layer that goes right on top of the chipboard—in all four props, this is black. I like using heat-resistant tape to help ensure my image goes right where it's supposed to when I put my Cricut EasyPress 2 on it. Want to know why I prefer my EasyPress to an iron or traditional heat press? I did a comparison!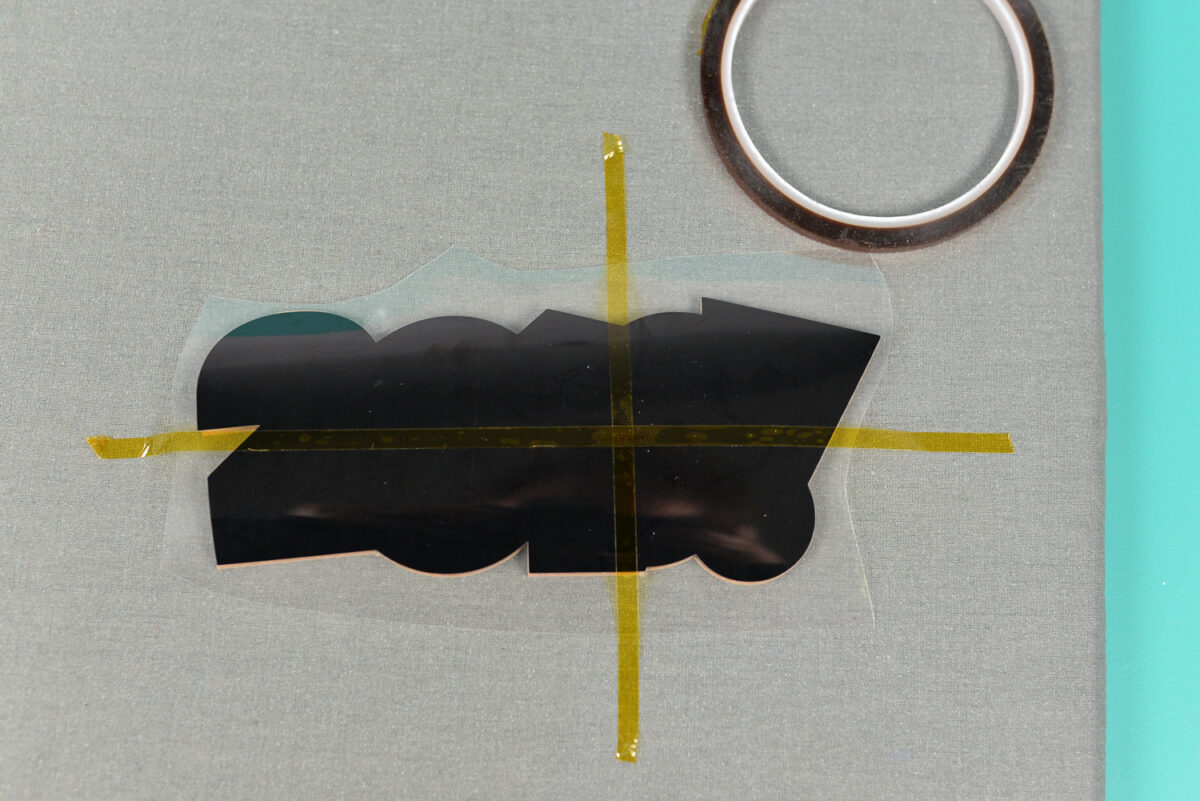 Cricut Everyday Iron On is warm-peel, but I've had better luck waiting until it's cooled to peel it (learn the difference between warm peel and cool peel).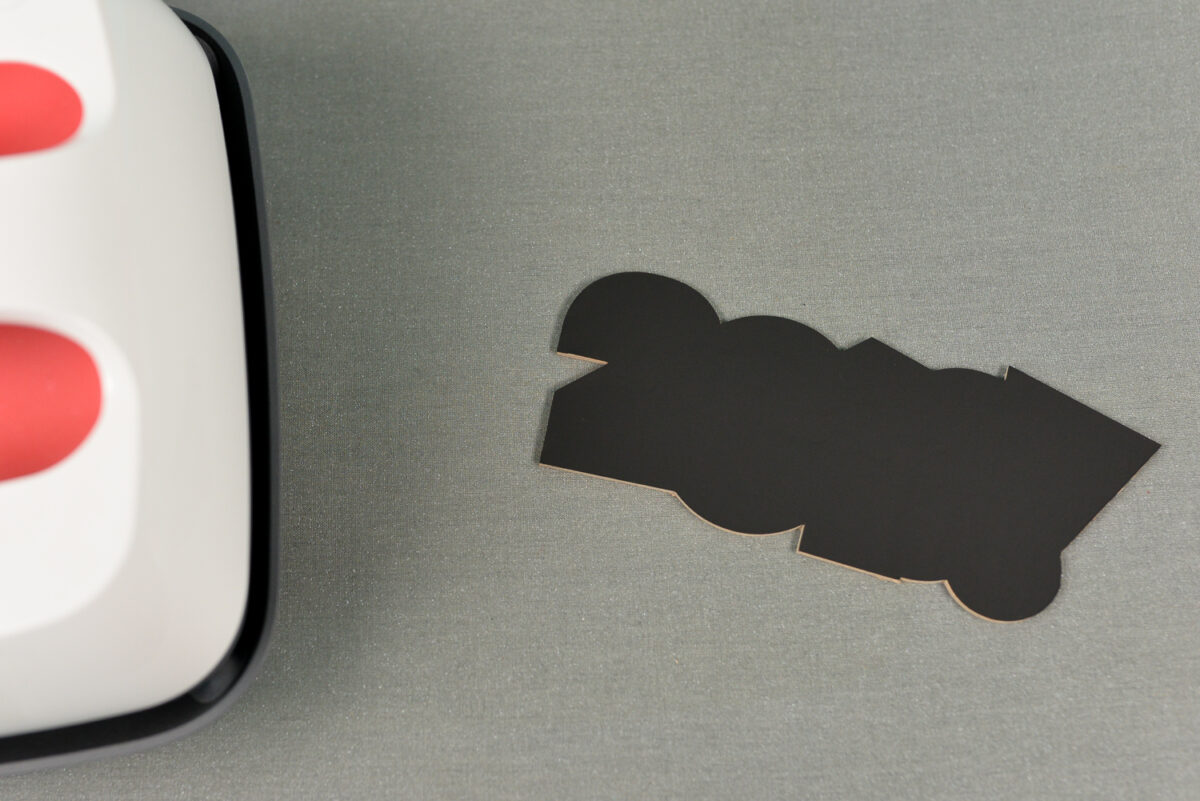 Then we'll start adding our layers. Start with the "2 1 !" piece.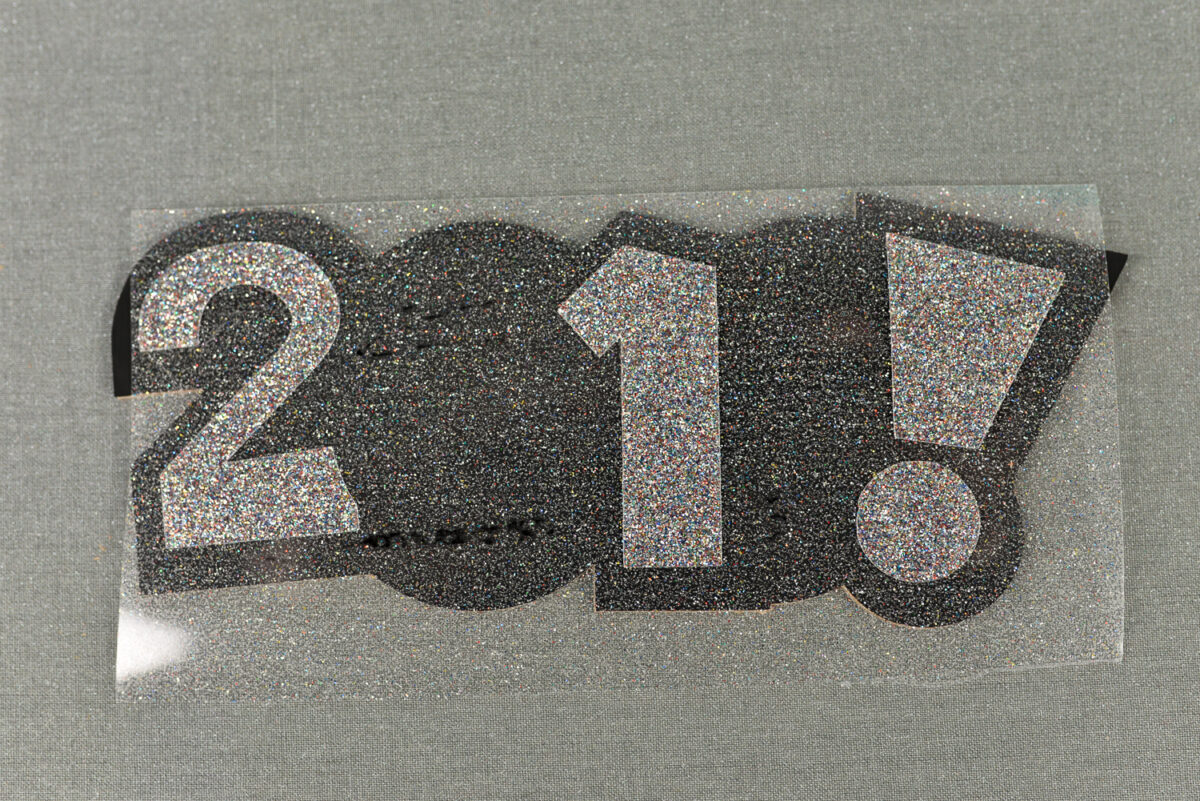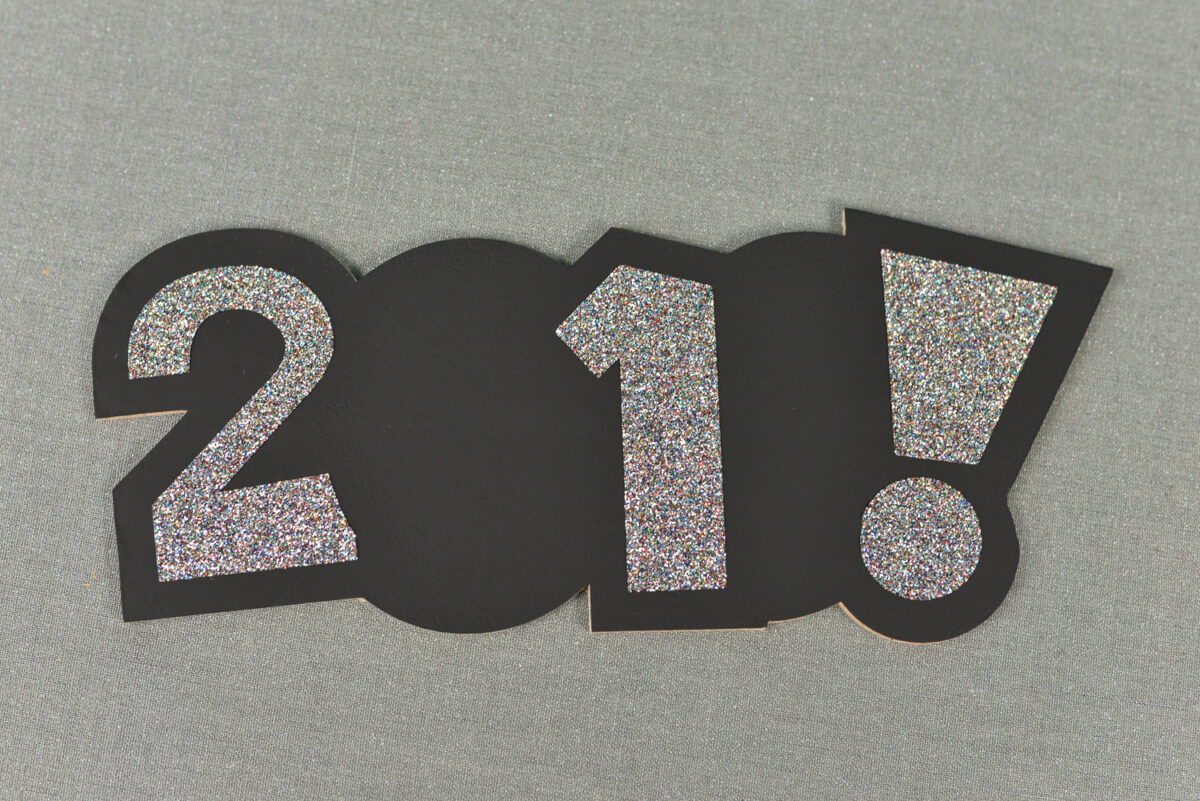 Then the gold "0 9" layer: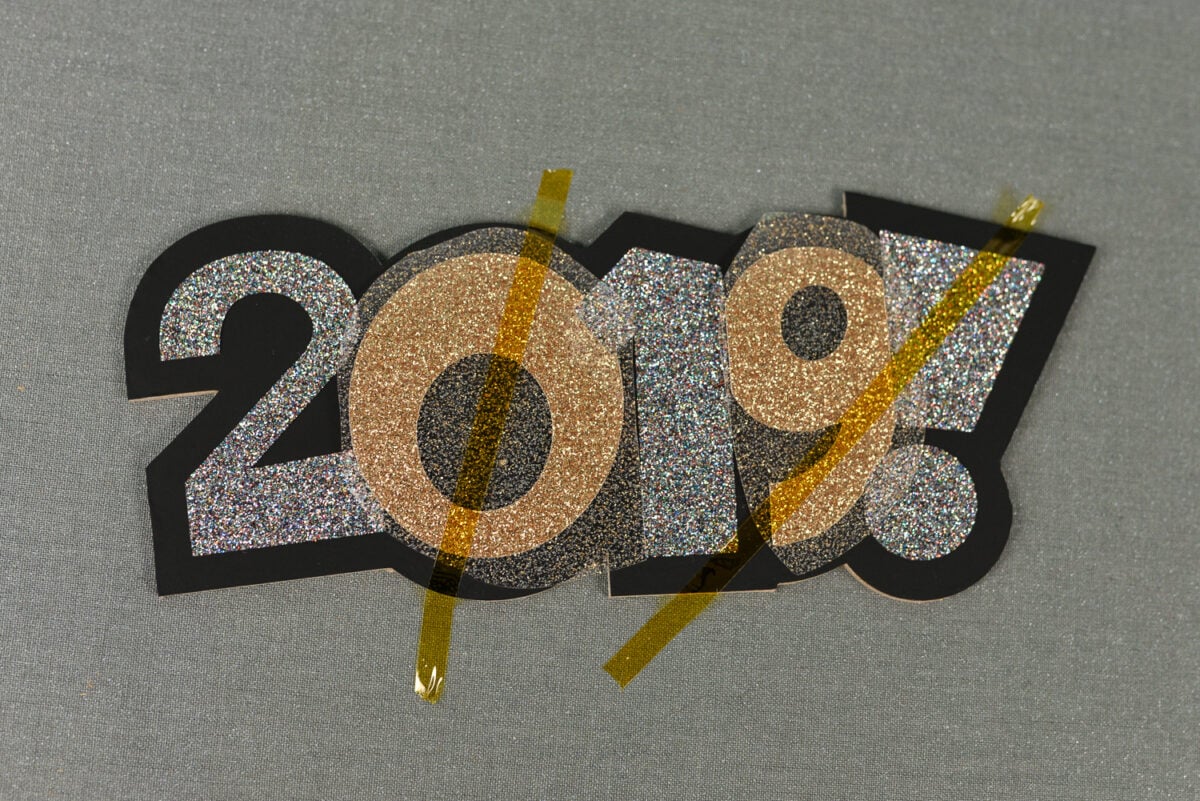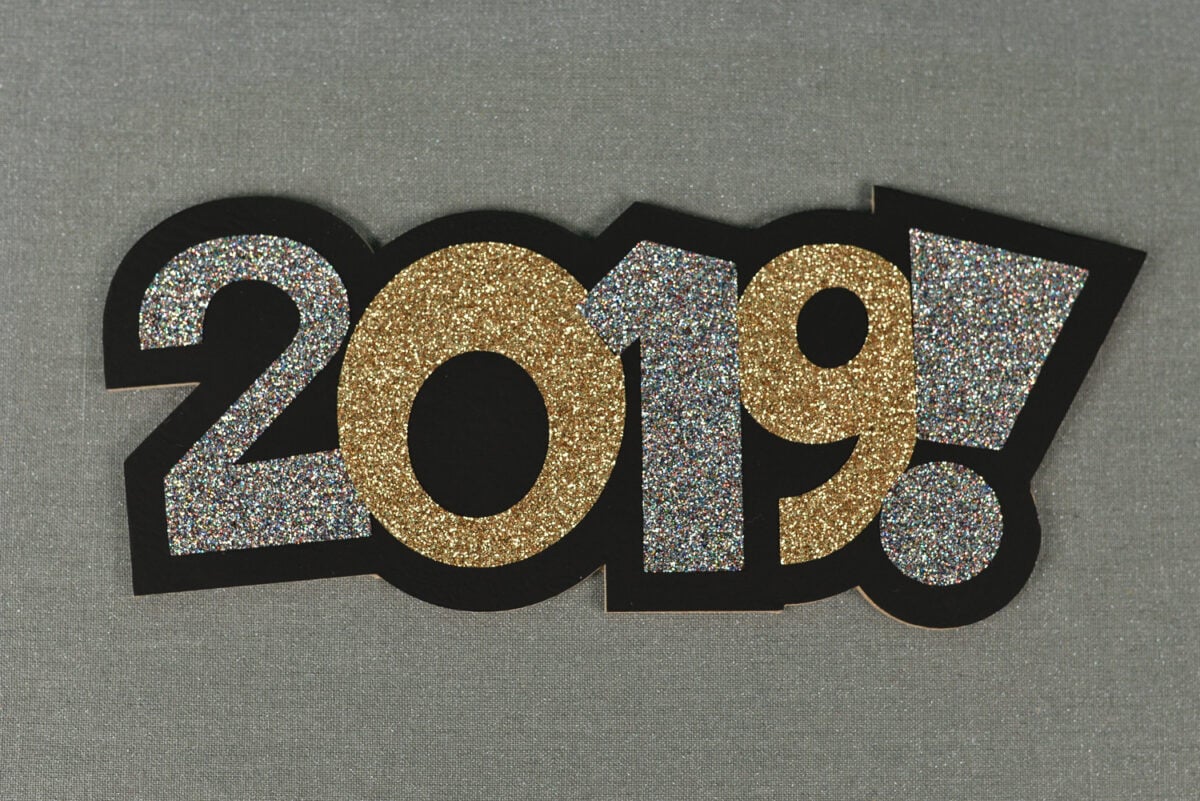 Glue a wooden dowel to the back and you're done! You can see how all of the different props are layered before. Just make sure you're layering the regular vinyl before the glitter and you should be good to go!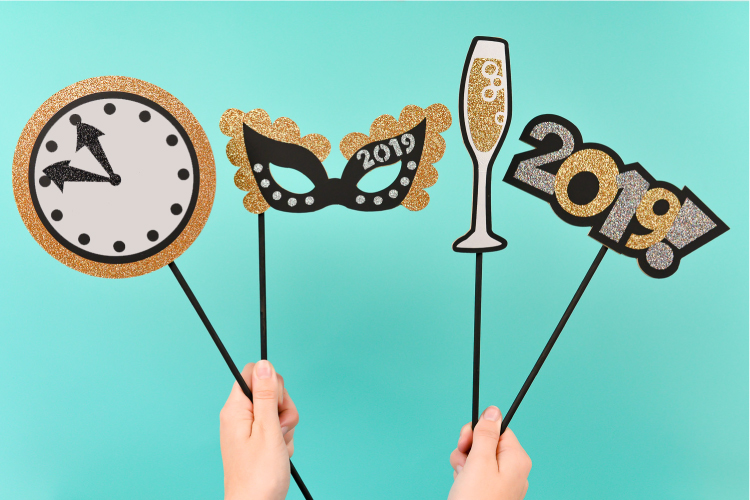 Also check out my post of Champagne-Themed New Year's Eve Party Ideas with the Cricut!
A Few Tips for Layering Iron On Vinyl
There are a few things to keep in mind when using iron on vinyl. You, of course, could try whatever you'd like, but knowing these guidelines can help ensure your project doesn't fail or fall apart.
To start with, always use a Teflon sheet or pressing cloth (I usually just use a piece of quilting cotton) between your layers. You don't want the hot plate of your EasyPress or iron coming in contact with already-pressed vinyl. It's a recipe for disaster.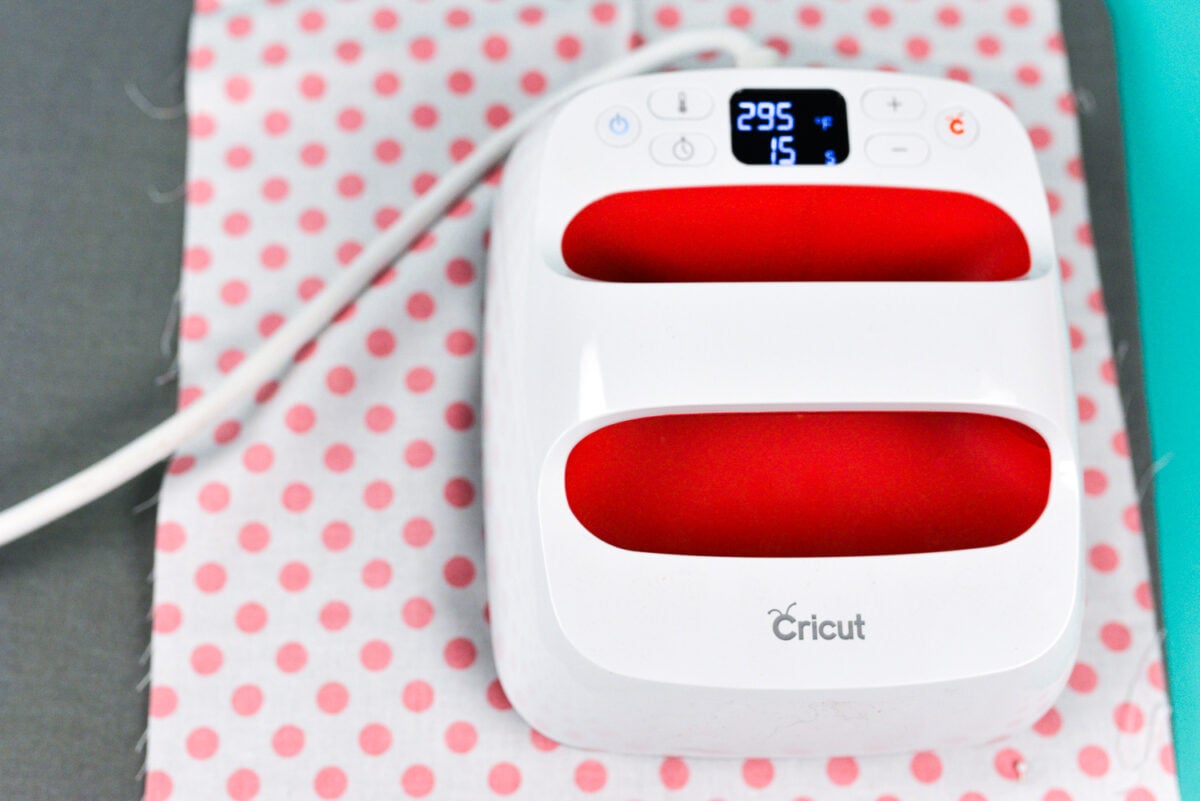 When pressing, use a little less heat and a little less time than suggested—that bottom layer is going to get several presses and you don't want to overheat the vinyl. I suggest starting with 10° less than what's recommended and a maximum of 15 seconds and see if your iron on vinyl's carrier sheet will peel. If not, press again. Only increase the heat if you really can't get your project to stick to your material.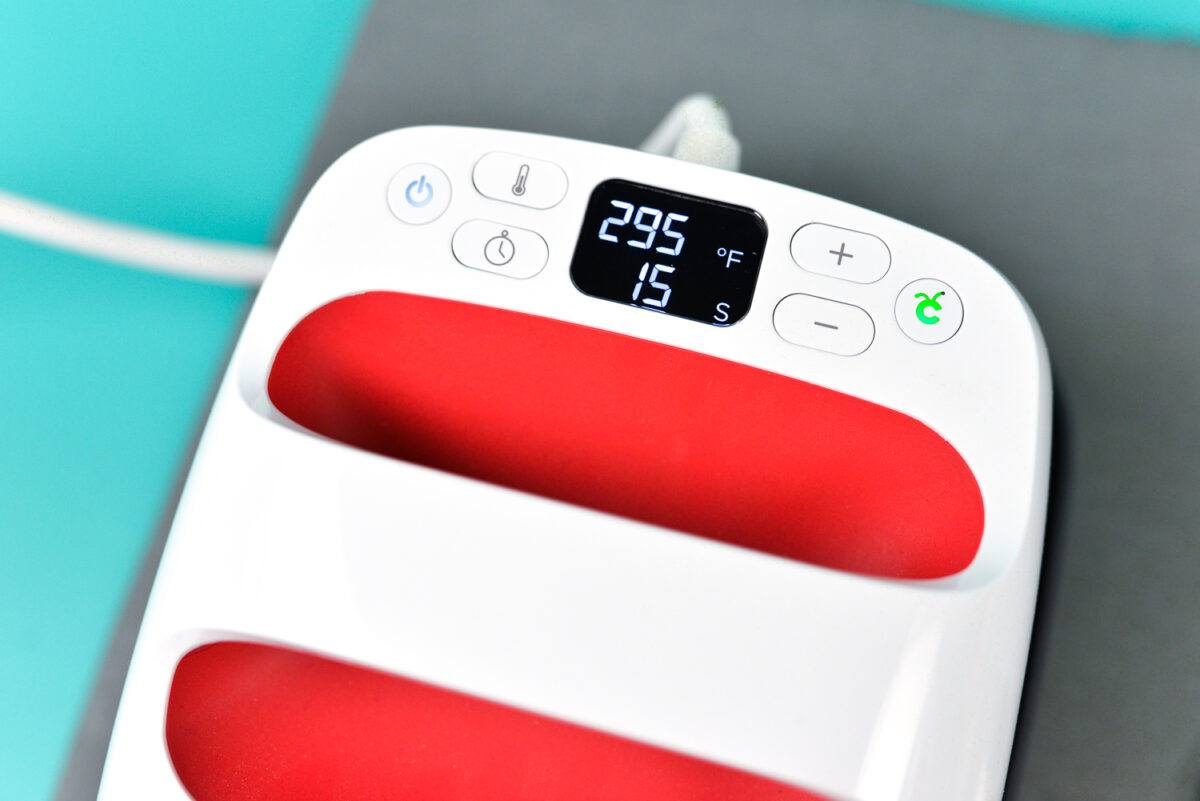 You can technically have as many layers of iron on vinyl that you like, but I find that after about three layers things start to look a little less than ideal. So if possible keep your layers to three or fewer. You can also use the "Slice Method" for creating fewer layers in your project—I did that with the Design Space project linked above!
If you're using glitter, foil, or holographic vinyl, make sure that they are top layer and that no other vinyl is ironed on top of these vinyls. They just don't make the best adhesive surface for more vinyl—keep this in mind when you're designing your project and choosing your materials. Iron on vinyl on top of these materials is more likely to peel up!