If you're throwing a New Year's Eve party, make these fun streamers to wave at midnight! I added a little bell to help you ring in the new year in style.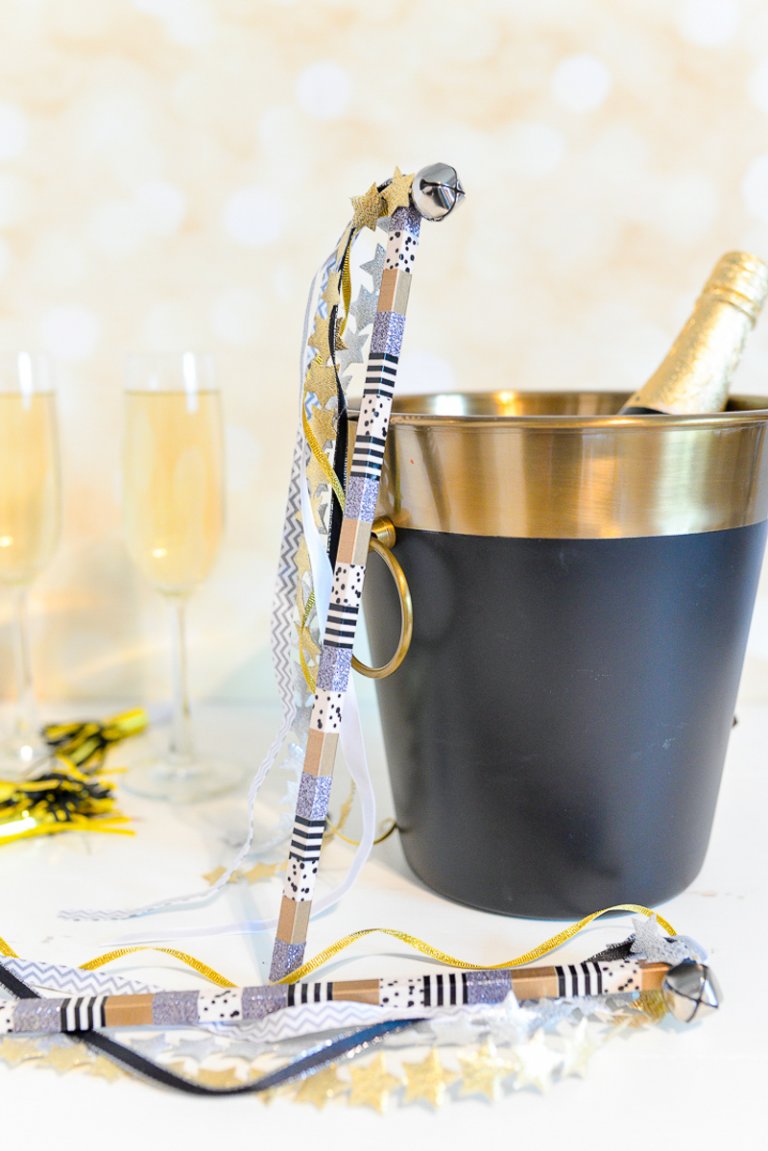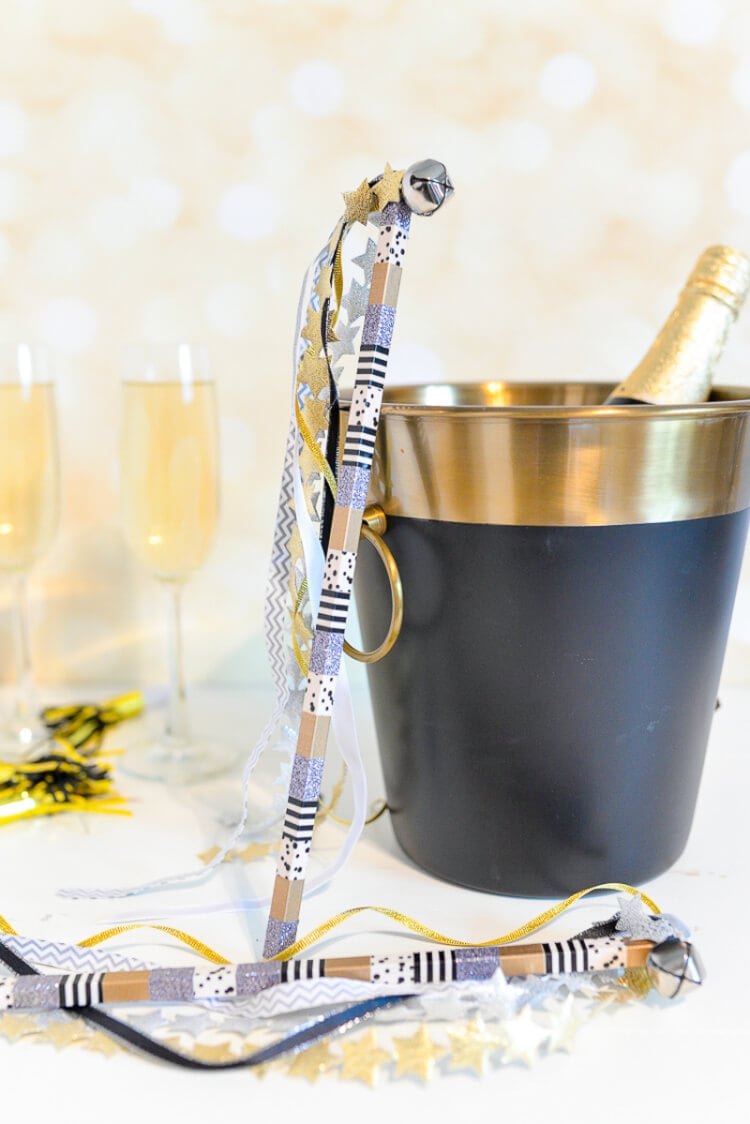 This post was sponsored by Elmer's. Thank you for supporting the brands that support Hey, Let's Make Stuff!
2016 was one of those crazy years. It had so many highs and yet so many lows and I think most of us are ready to bid it farewell and sally forth into 2017. This year, we're ringing in the new year with these easy streamers I made in less than 20 minutes. I love a quick, easy craft, especially one that lets me use up things in my crafting stash, like extra ribbon and washi tape.
New Year's Eve Party Streamer Supplies
Wooden dowels
Washi tape in various colors and styles
Ribbons of various colors and styles
Craft bells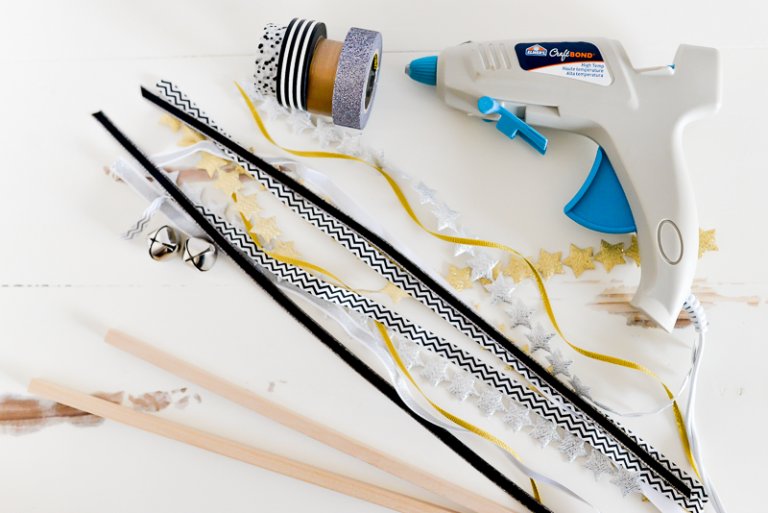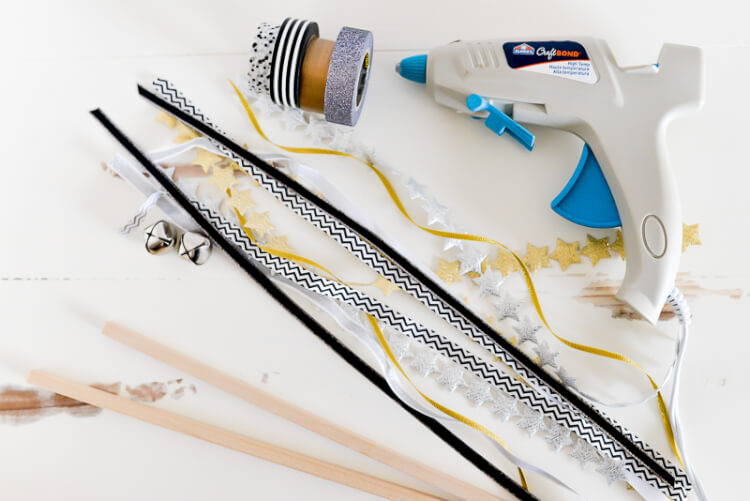 New Year's Eve Party Streamer Directions
Start by wrapping your wooden dowels (I used the square kind) with washi tape. I found that my gray sparkly washi tape wasn't sticking well (you can see in the below photo) and used a little dab of Elmer's Craft Glue to secure it.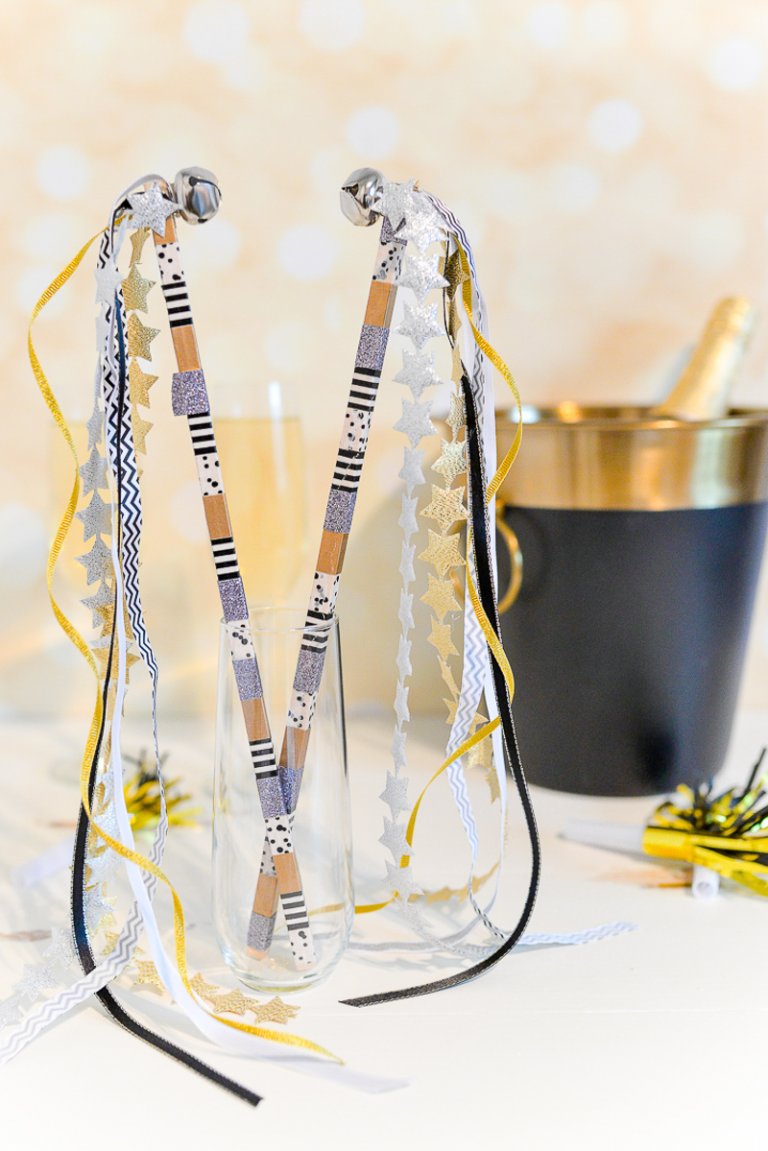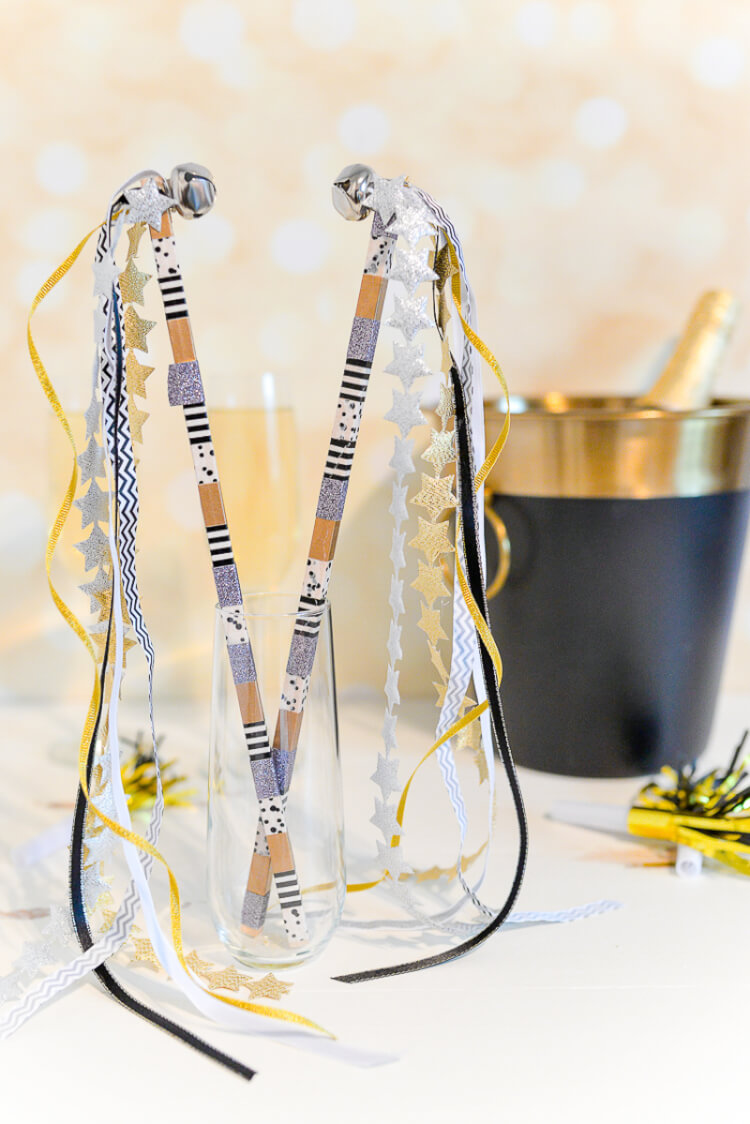 Then using your Elmer's CraftBond hot glue gun (which I love because it really reduces the evil glue strings that make hot glue frustrating), glue on all the ribbons to one end of your wand.
Glue on a bell, and you're done!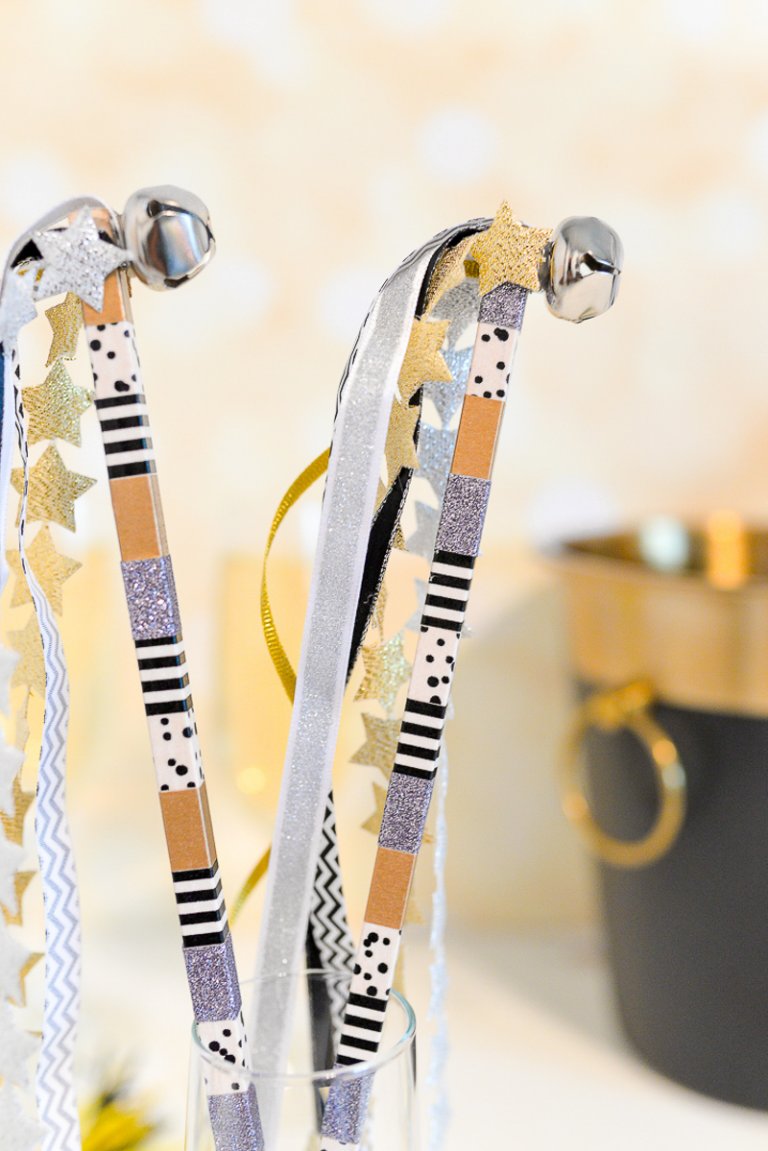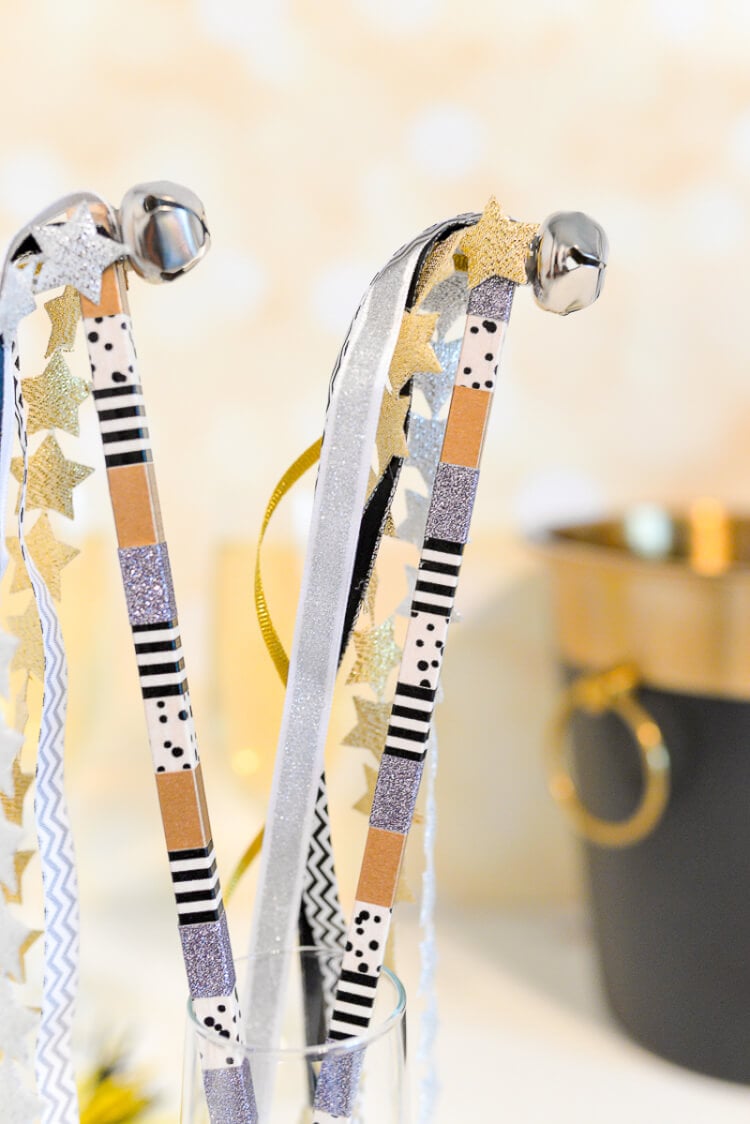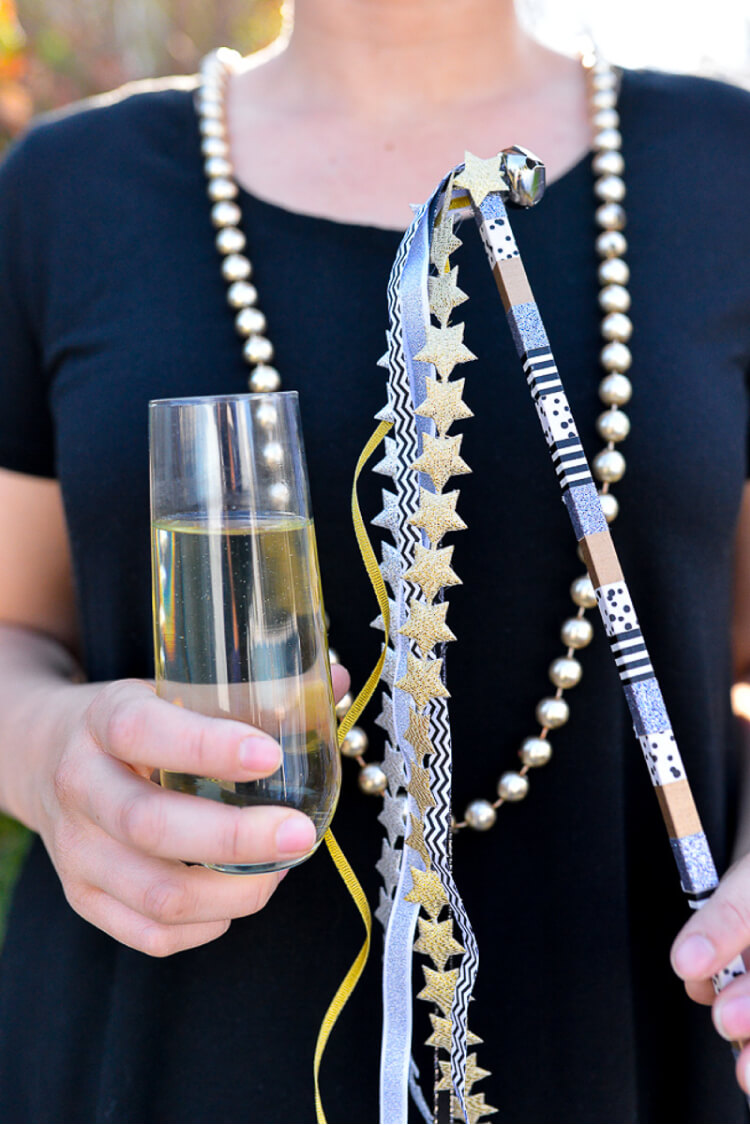 Time to celebrate! I wish you and yours a VERY happy new year full of love, friendship, and happiness.