A champagne bottle decked with these cute foiled labels is the perfect hostess gift to bring to a New Year's Eve party!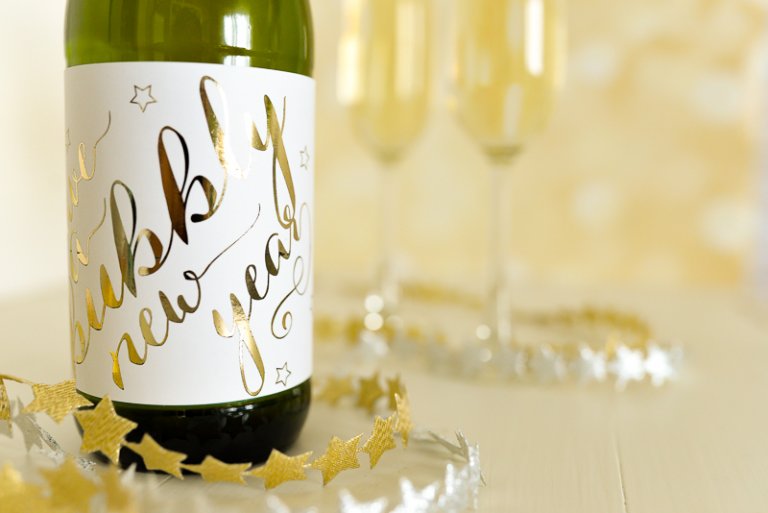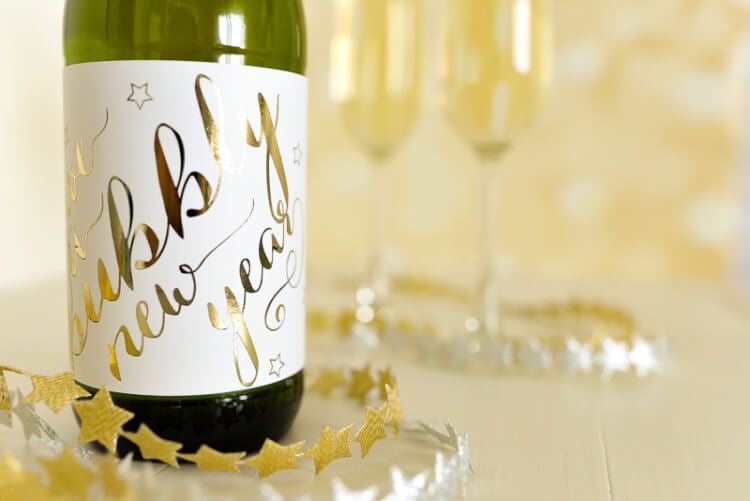 This post was sponsored by Therm O Web. Thank you for supporting the companies that support Hey Let's Make Stuff!
I love ringing in the new year with a delicious bottle of bubbly. Champagne is the perennial favorite, though I am partial to Prosecco. I love the sounds of the clinking glasses as everyone wishes each other a happy new year at midnight, kisses all around.
If you're headed to a New Year's Eve party this year, bring our favorite champagne bottle wrapped in one of these glam foiled labels. I've been playing around with Therm O Web's Deco Foil again and this time I've designed two "Have a Bubbly New Year" labels to deck your favorite bottle of sparkling wine. Choose one of two fonts to use — or go with both! Just fill out the form below and the PDF to print is on its way.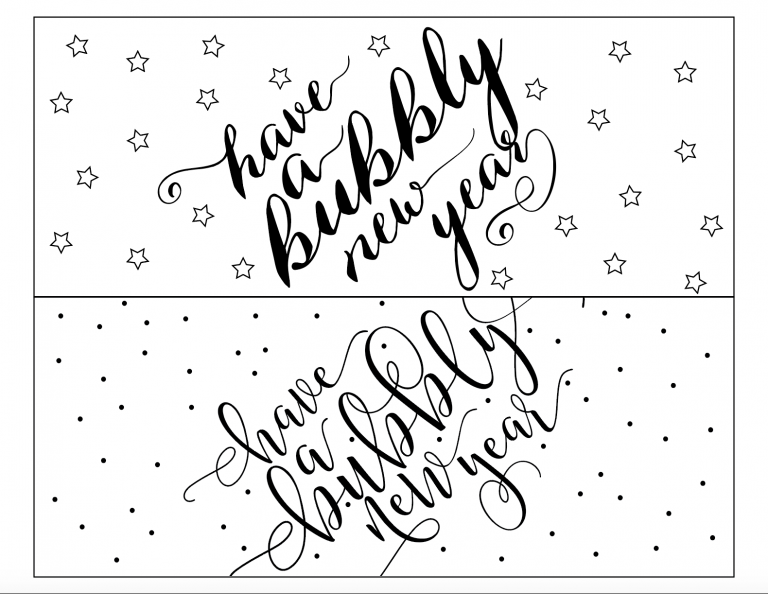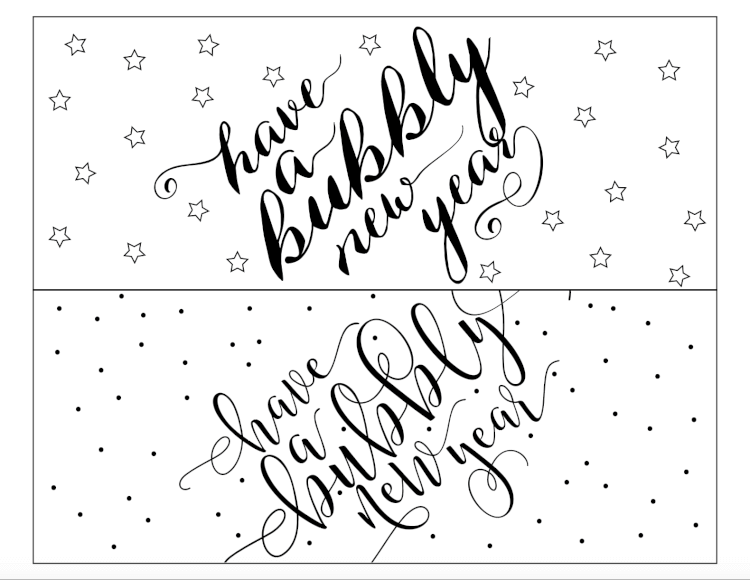 Download the Free Foiled Champagne Bottle Labels under PRINTABLES P11
This file can be found in my Free Craft Resource Library. The file number is: P11.
Want access to this free file? Join my FREE resource library! All you need is the password to get in, which you can get by filling out the form below!
If you haven't used Deco Foil, it's really a cool material. You can use it on all sorts of materials, like paper and fabric. My favorite application right now is simply paper. Print the design out using a laser printer (I use my local FedEx Office, but I'm seriously considering a budget laser printer because I want to foil everything!). Then put the foil over the printed part of your paper, run through a laminator or Minc, and voila! The foil sticks to the printed part of the paper. See how it works here.
I used double-sided tape to wrap the label around the champagne bottle, and used some star ribbon to add a little glitz to the bottles. These will make a fun hostess gifts as we head to our friends' house this year! I love how the gold foil catches the light. For these labels I used the "champagne" colored foil—fitting for a champagne bottle, I think! You can use any color you'd like, though.