These Hershey's Kisses Chocolates angels are even cuter because they are wearing Christmas sweaters! A cute holiday craft that makes a perfect ornament, place card holder, or gift topper.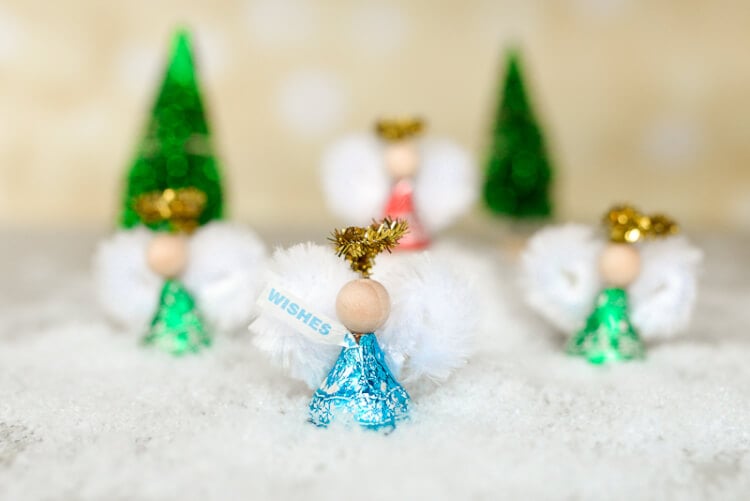 What's better than a Hershey's Kisses Chocolates angel? A Hershey's Kisses Chocolates angel wearing a Christmas Sweater. These angels are all decked out for the holiday season!
These angels make perfect gift toppers, sweet little place-setting decorations, and, with the addition of a bit of string, an adorable ornament. They would be perfect little favors for an Ugly Sweater Christmas Party as well! And they are so easy to make—here's how to do it.
Hershey's Kisses Chocolates Angel Supplies
Hershey's Kisses Kissmas Sweater Chocolates
12mm wooden beads
16mm white chenille stems
6mm gold chenille stems
Craft glue
**Disclaimer: Please exercise caution when using hot glue guns. Completed craft is for decorative purposes only, please do not eat candy included in the craft.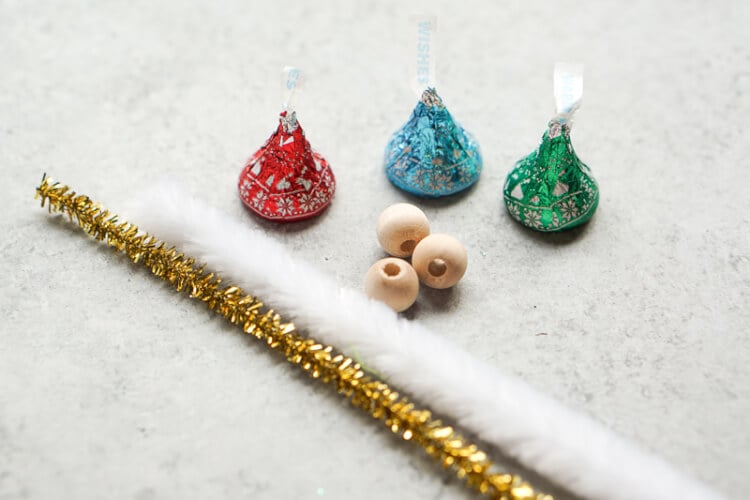 Hershey's Kisses Chocolates Angel Directions
These are really easy to make! Start by cutting your chenille stems as follows:
Tip: I like using the extra fluffy white chenille stems to make the angel wings because they feel more like feathers than the standard chenille stems.
Bend the white chenille stems into the wings (sort of a heart shape) and the gold chenille stems into a halo.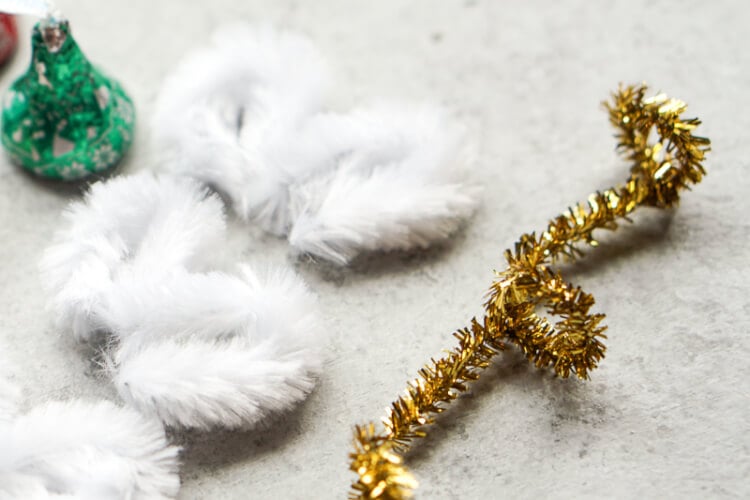 Then just use a little craft glue or hot glue to assemble your angels in their festive Christmas sweaters! You can either cut the "paper plume" off the Hershey's Kisses Chocolates, or leave it on like a cute little scarf. Then glue on the head, wings, and halo. So simple! They are all dressed up in their sweaters and ready to go!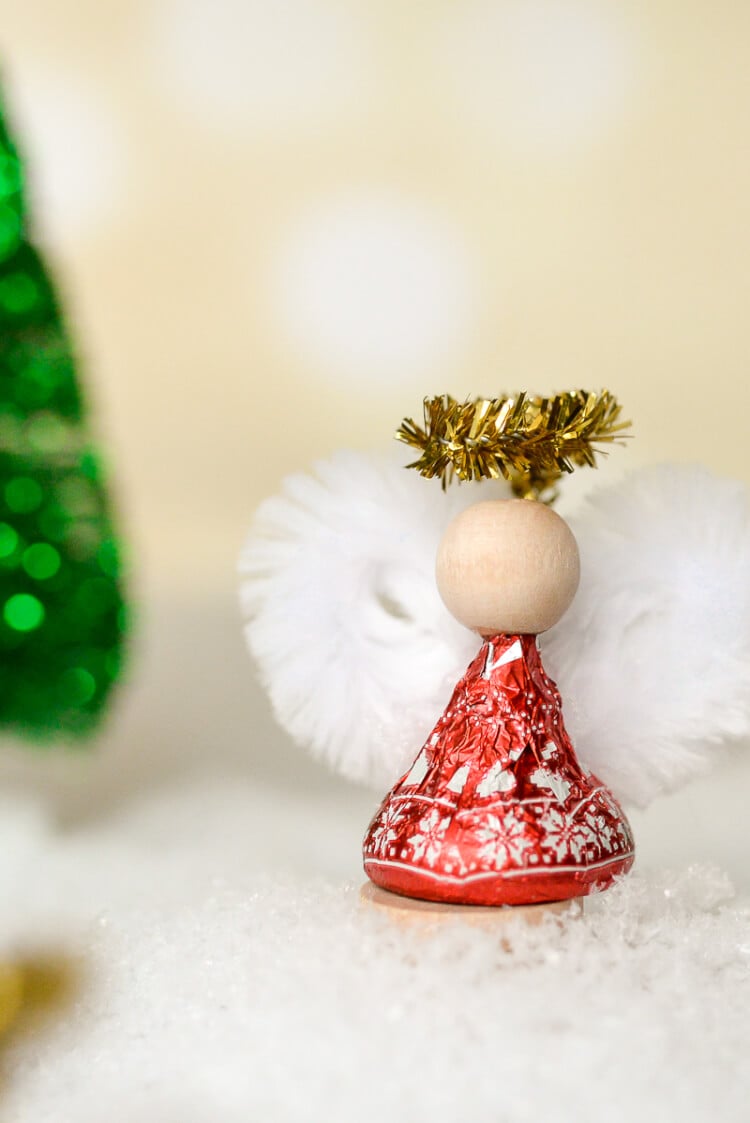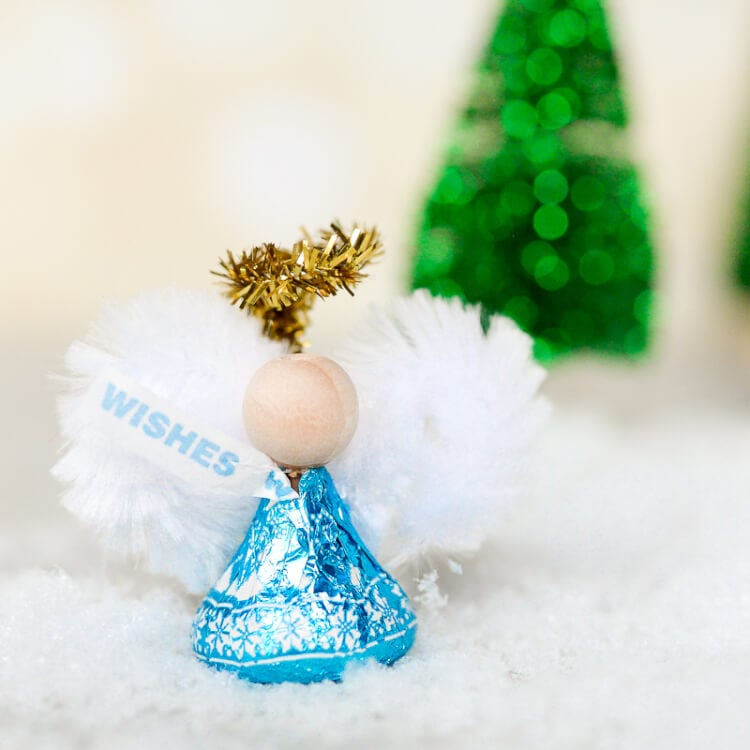 I love these Hershey's Kisses Kissmas Sweater chocolates, don't you? The Hershey Company continues to create ways to make the season more festive—you can get these limited edition chocolates exclusively at Walmart, and they make great stocking stuffers, too. It's always fun to Celebrate with Hershey's!