There are several methods you can use for layering iron-on vinyl. This is how to do it using the Slice tool in Cricut Design Space!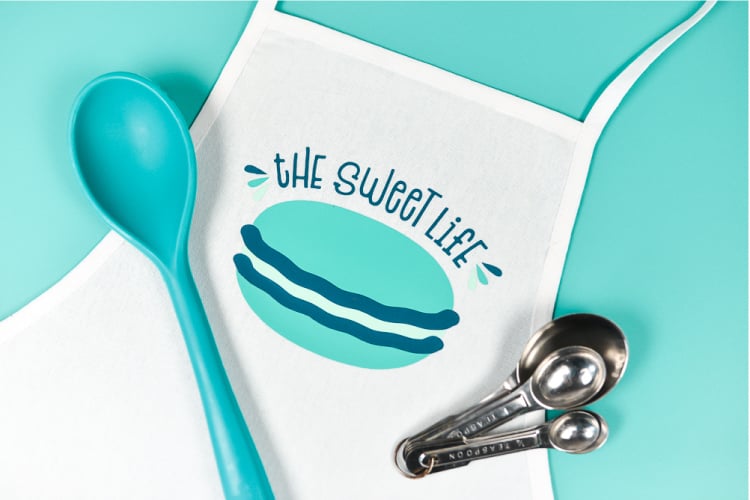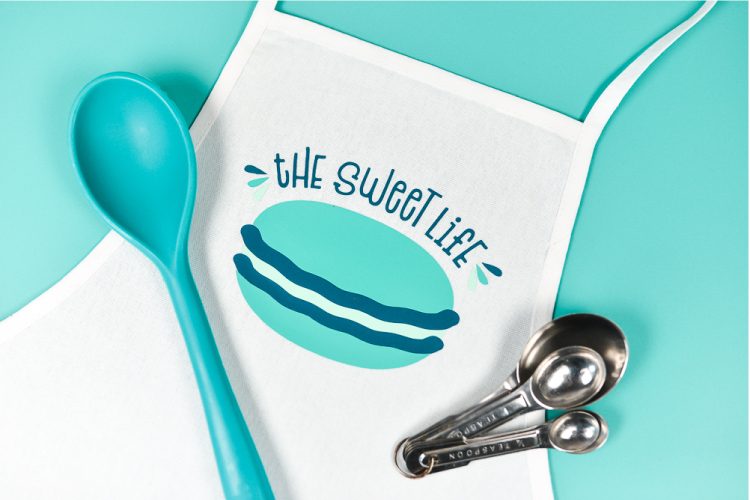 Want to save this post to reference in the future? Enter your email below and we'll send it right to your inbox!
I get a lot of questions about different techniques for layering iron-on vinyl you've cut with your Cricut. Today I'm going to share my favorite method to layer iron-on vinyl—using the Slice tool in Cricut Design Space. By using this tool, you can avoid actually putting layers upon layers of iron-on vinyl on top of each other.
We'll be using these adorable macaron files I designed for Fresh Cuts! I love macarons—every time we're out in the Napa Valley (we're lucky—it's only an hour and a half away from our house!), I stop in at Bouchon Bakery. And when I say "stop in" I mean wait for an hour in line. They have giant macarons in all sorts of flavors. Melt in your mouth goodness, right there! These macaron cut files were designed based on my love of their macarons!
Using Slice for Layering Iron-On Vinyl
I started to explain this Slice method in text, but it got really convoluted. So I finally decided to do something I don't do very often—make a video! Watch to learn how to use this method in Cricut Design Space.
Once you have all of your layers cut, you can then layer them using your EasyPress or iron! See this post for an in-depth tutorial, or follow along here for the basics.
Usually I start by stacking all of my my layers to make sure they fit properly and so I can get my placement correct.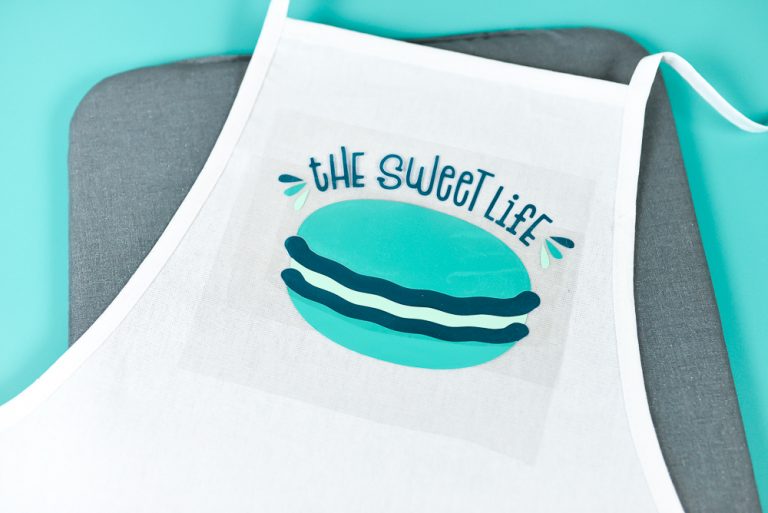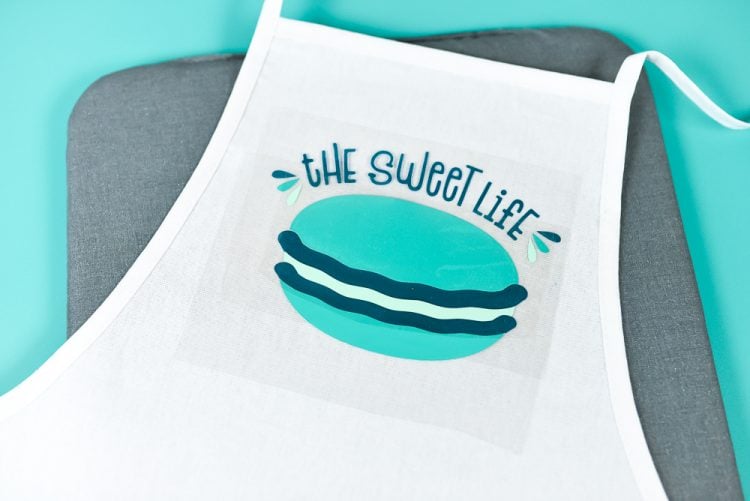 Then I peel back everything but the bottom layer.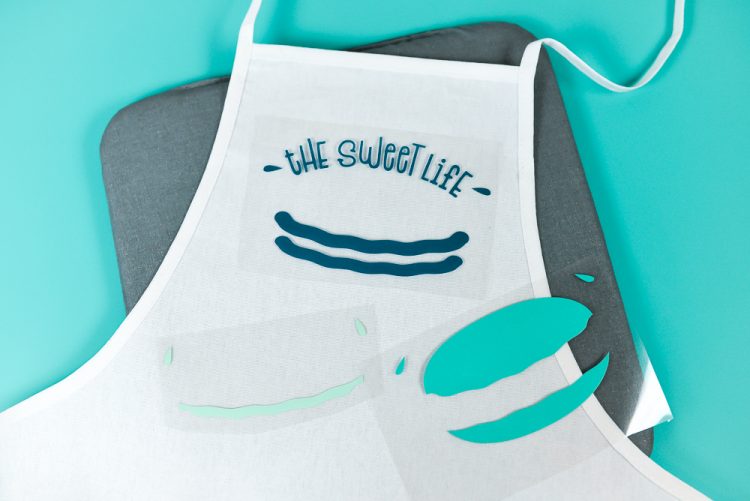 I adhere as usual using my EasyPress (see my post for adhering iron-on vinyl here—it includes information for using your iron, EasyPress, or heat press). When I'm layering vinyl, I always use a piece of cotton fabric or other pressing material (like a teflon sheet) when I'm pressing. I don't want the plate of my EasyPress touching the vinyl I've already adhered. I find that it's hit or miss on whether or not this can make the vinyl bubble, so I just use the pressing cloth so I don't risk it. See my Layering Iron On Vinyl post for more details.
Then do the two other layers and your layered vinyl project is finished!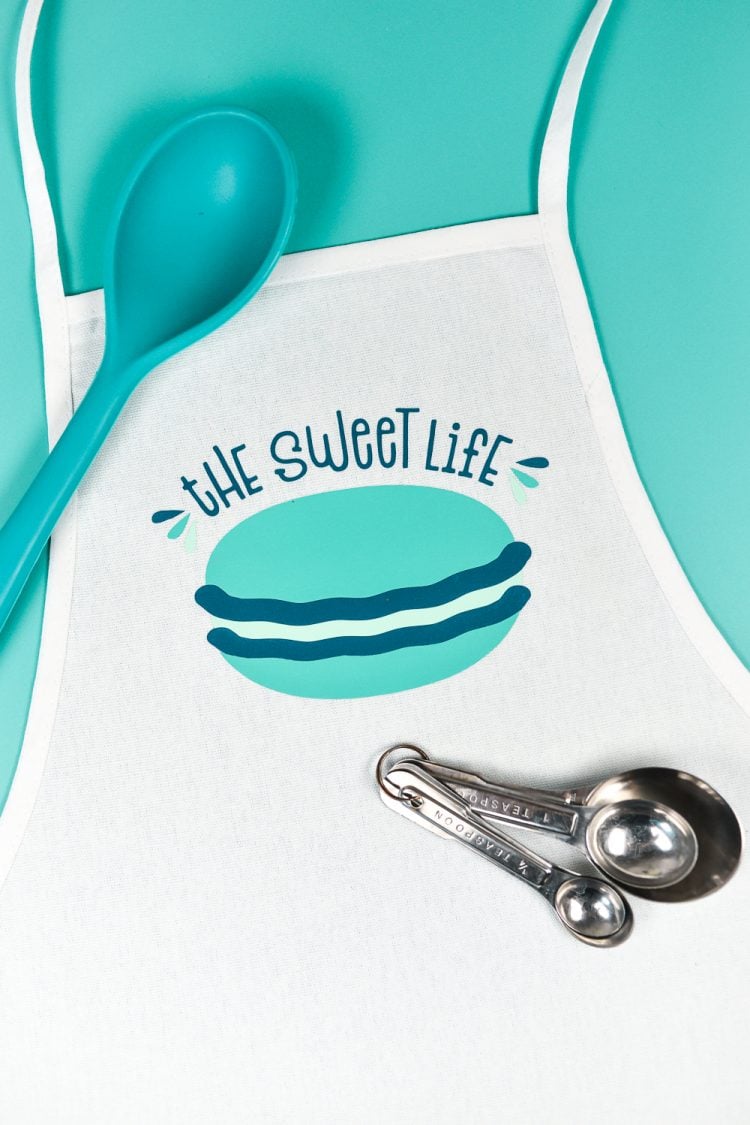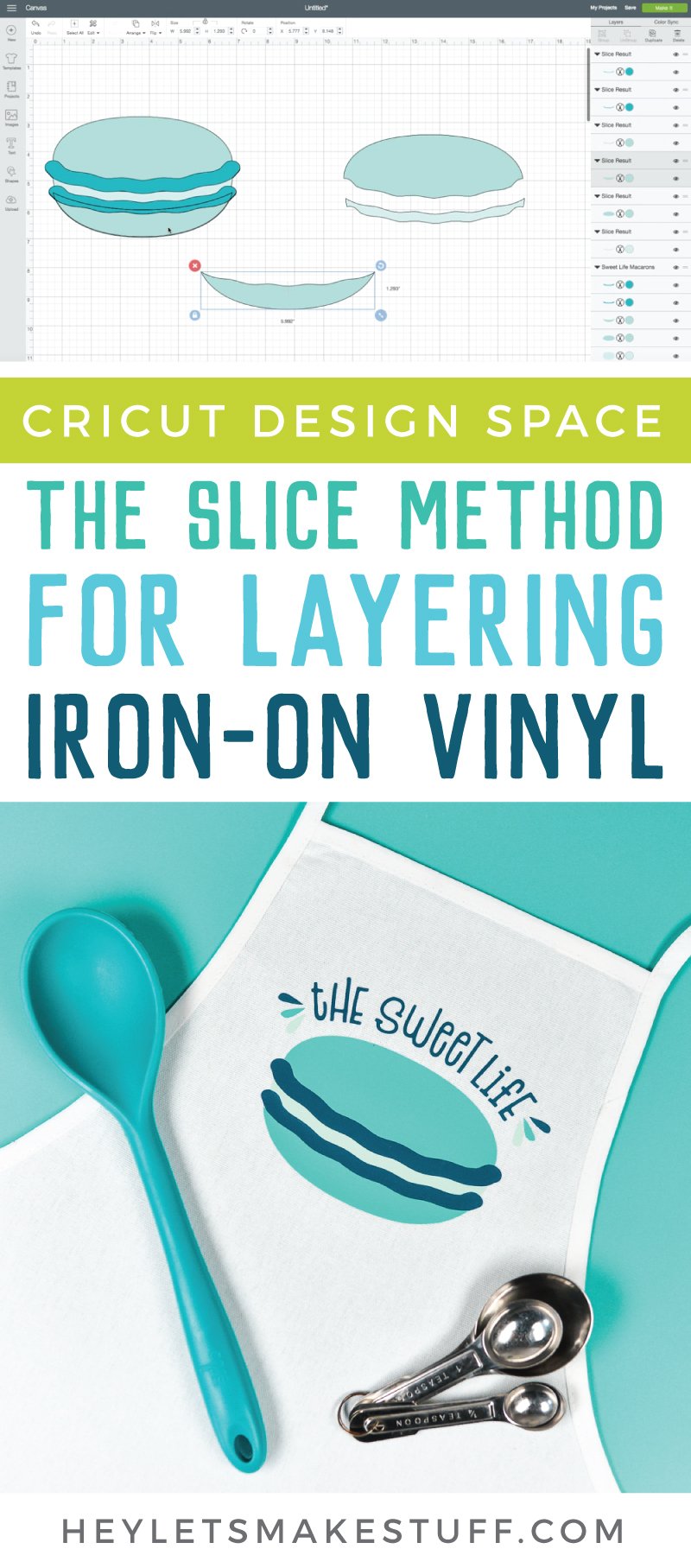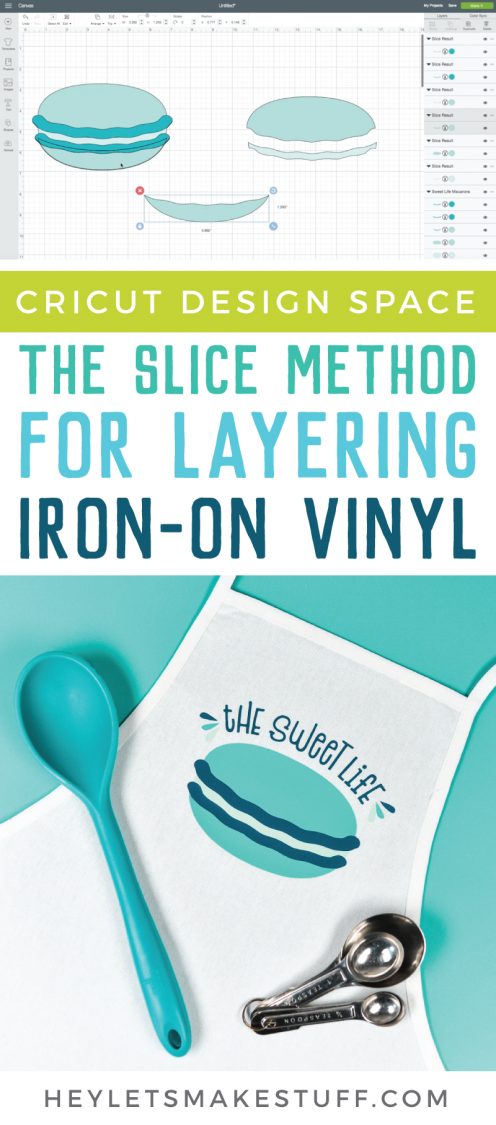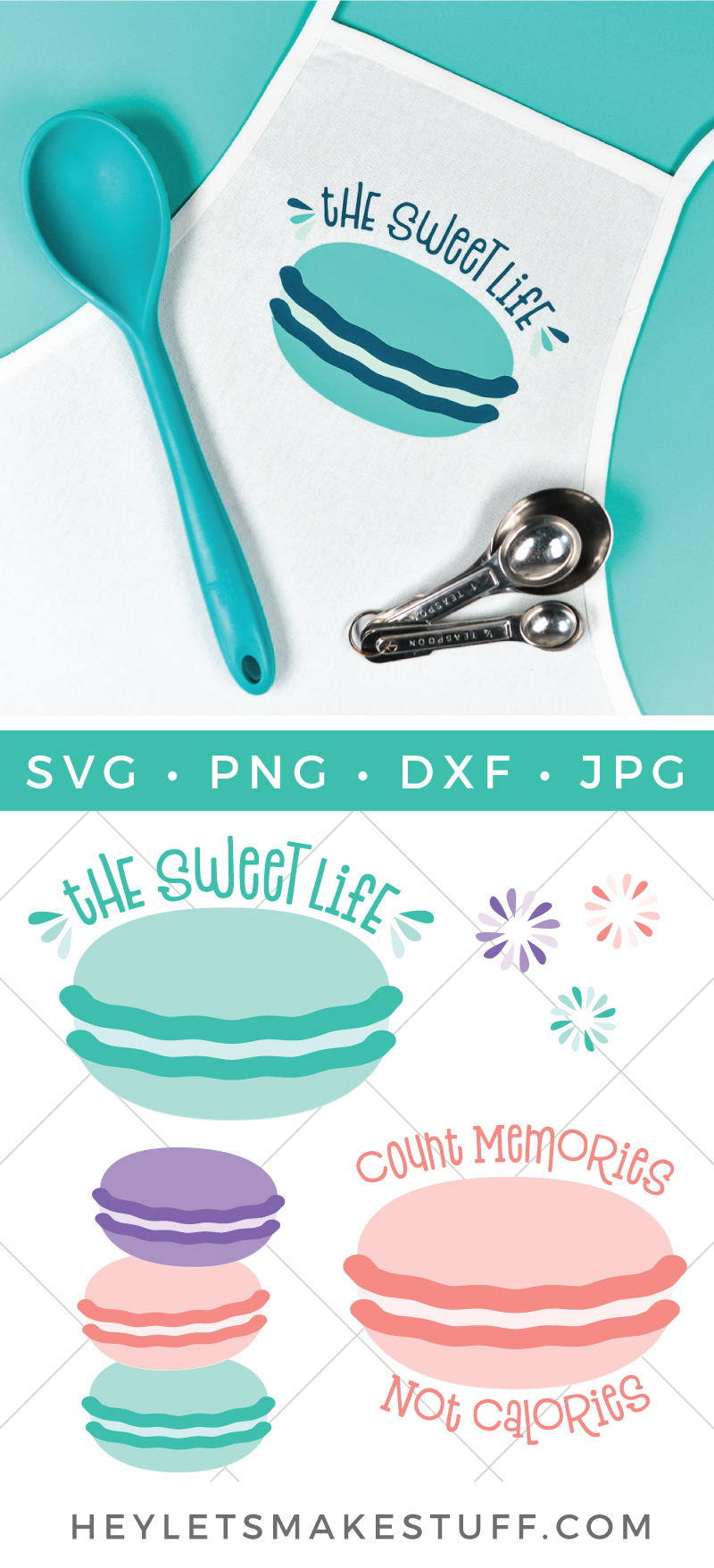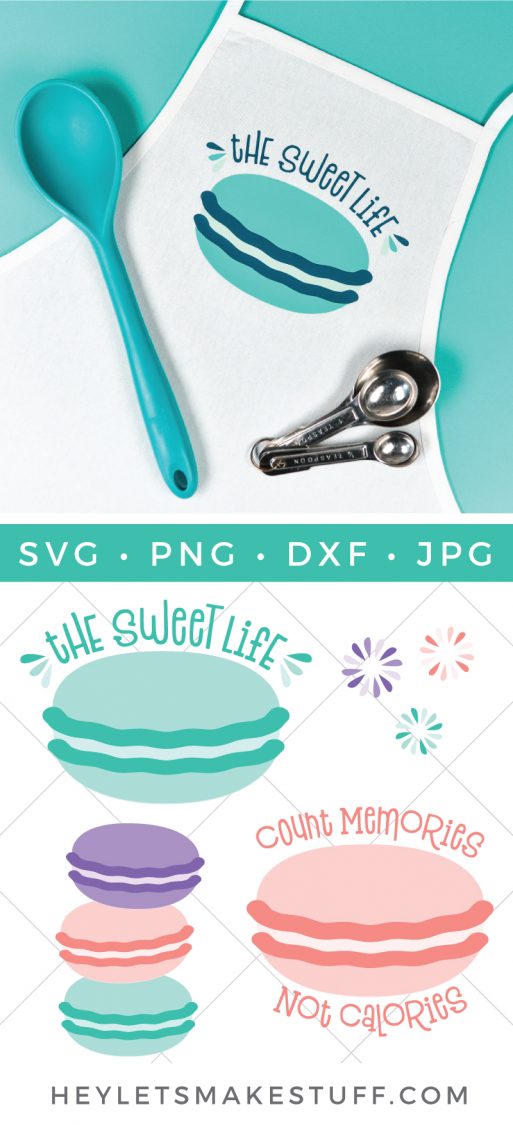 Macaron Gift Ideas