Want to find cheap or even free SVG files for your Cricut? Look no further! I've rounded up my favorite sites for free and cheap cut files, plus what to look for when you're downloading any image for your Cricut.
If you've reached the end of Cricut's Image Library and can't find the cut file you're looking for, I've created this huge resource of websites to find cheap and free SVG files to cut on your Cricut or other cutting machine!
If you're new to using files with your Cricut, you'll want to check out these posts:
Then make sure to see the bottom of this post for different ways to use SVG files in your crafting.
But first, let's start with the good stuff! Here are some of my favorite places to look for free SVG files.
Where to Download Free SVG Files
Did you know that you can find A TON of cut files for your Cricut, Silhouette, or other cutting machine—without spending a dime? There are SO MANY amazing SVG designers out there and many of them have "freebie" sections on their blogs and in their shops. This is a GREAT way to find awesome files to cut with your machine!
Blogs with Free Cut Files
Of course, we have to start with my blog! I have a free SVGs all throughout my blog, plus a free cut file that goes live every Friday, AND occasional new posts throughout the week. Join my email list to get notified of these freebies!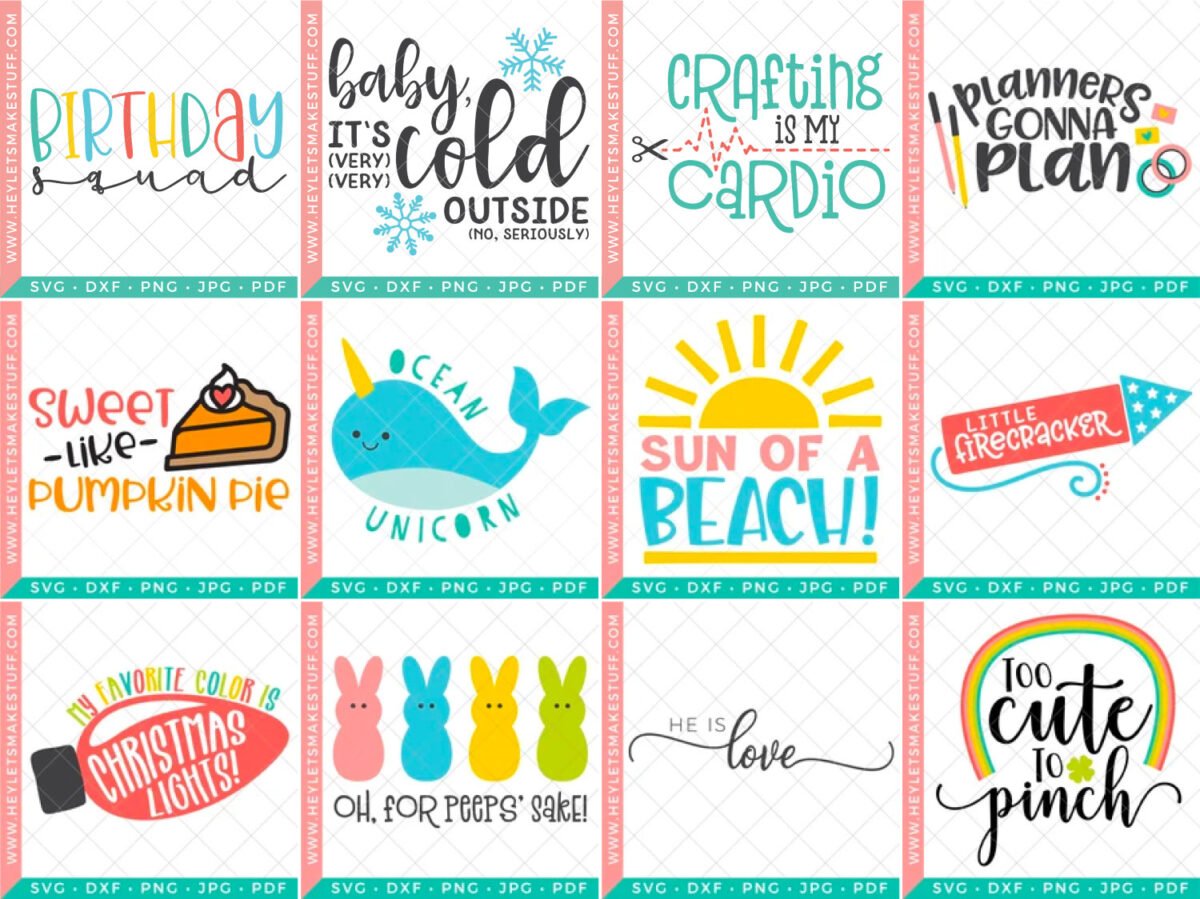 I've been doing this blogging thing for a while, so I've built a lovely (and large!) network of other SVG designers. Here are links to the free SVG pages and sections for my friends and favorite blogs:
Online Marketplaces with Free Cut Files
In addition to individual blogs offering free SVG files, a lot of online shops offer free cut files in addition to all of their paid listings.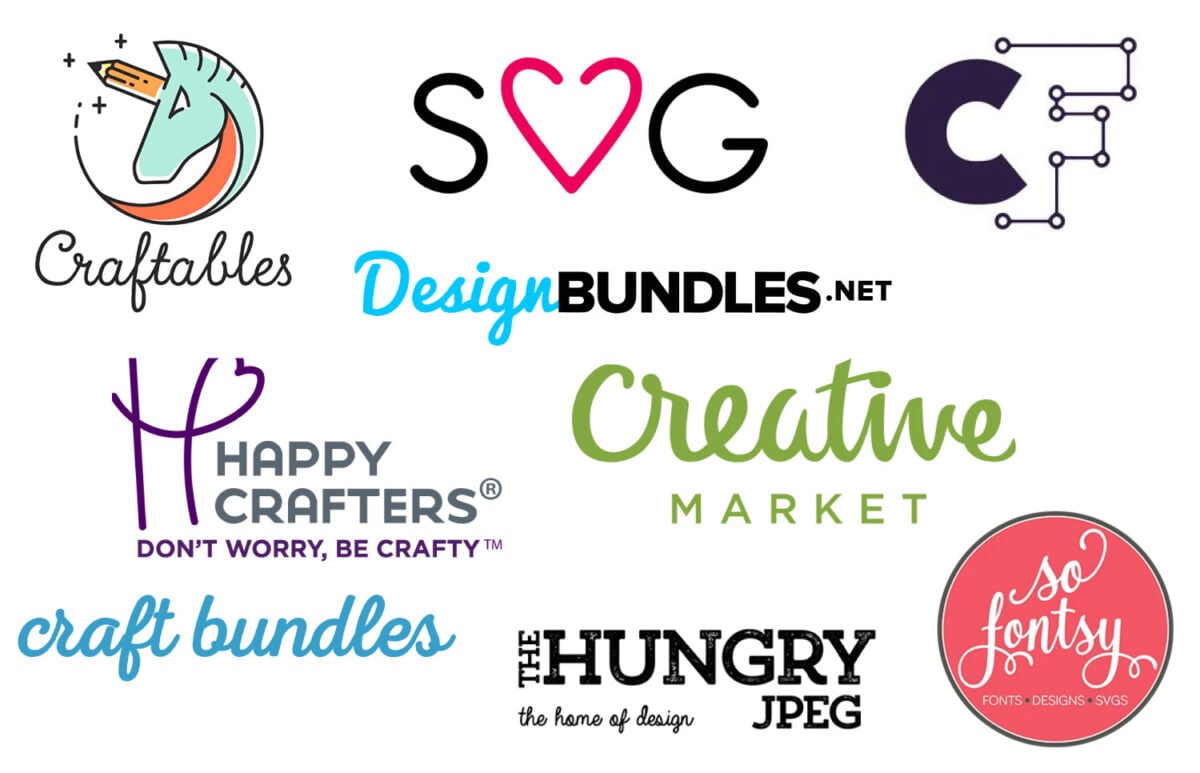 Here are some of these sites' freebie pages:
Where to Buy Quality SVG Files
Now let's talk a little more about purchasing SVG files and why I think that paid files are a good option for almost every crafter.
Why Purchase SVG Files?
Designers Deserve to Be Paid
Designing SVGs is not easy and I'm a big fan of paying people for the work that they do. As a society, we love freebies (which I totally get! I offer a lot of freebies for you all the time!), but I feel like we've lost our compass when it comes to paying people for their hard work. SVGs are not that expensive (particularly if you buy in bundles) and I think it's important that we help everyone put food on the table.
Commercial License
Sometimes (not always, though), purchased SVGs come with a commercial license, meaning that you can sell things made using the font. Or you may be able to upgrade to a commercial license. This may not matter to you if your projects are for your own personal use. But if you're making anything for sale, you really need to make sure you have a commercial license for the files you are using in your projects.
For instance, you can purchase a $10 license for any of my cut files and that grants you the use of that cut file on up to 500 handmade goods for sale. So if you buy my "Donut Worry, Be Happy" SVG, there's a dropdown to select a Small Use Commercial License. Then you can use that file to make t-shirts, totes, mugs, and more to sell!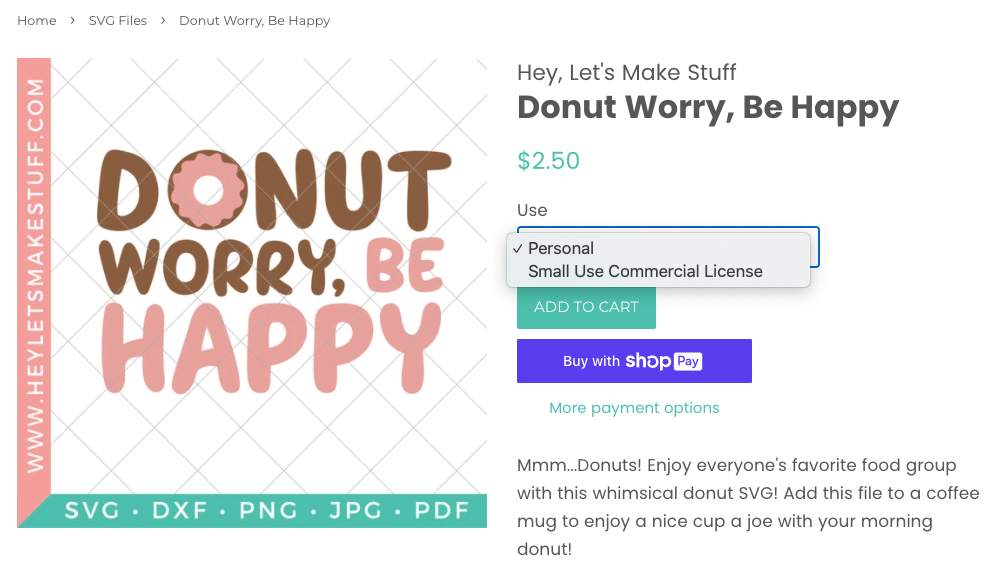 Moral of the story: if you want to SELL physical products with the files you have to buy a commercial license! Check out my post Making Money with your Cricut for more information
Best Shops for SVG Files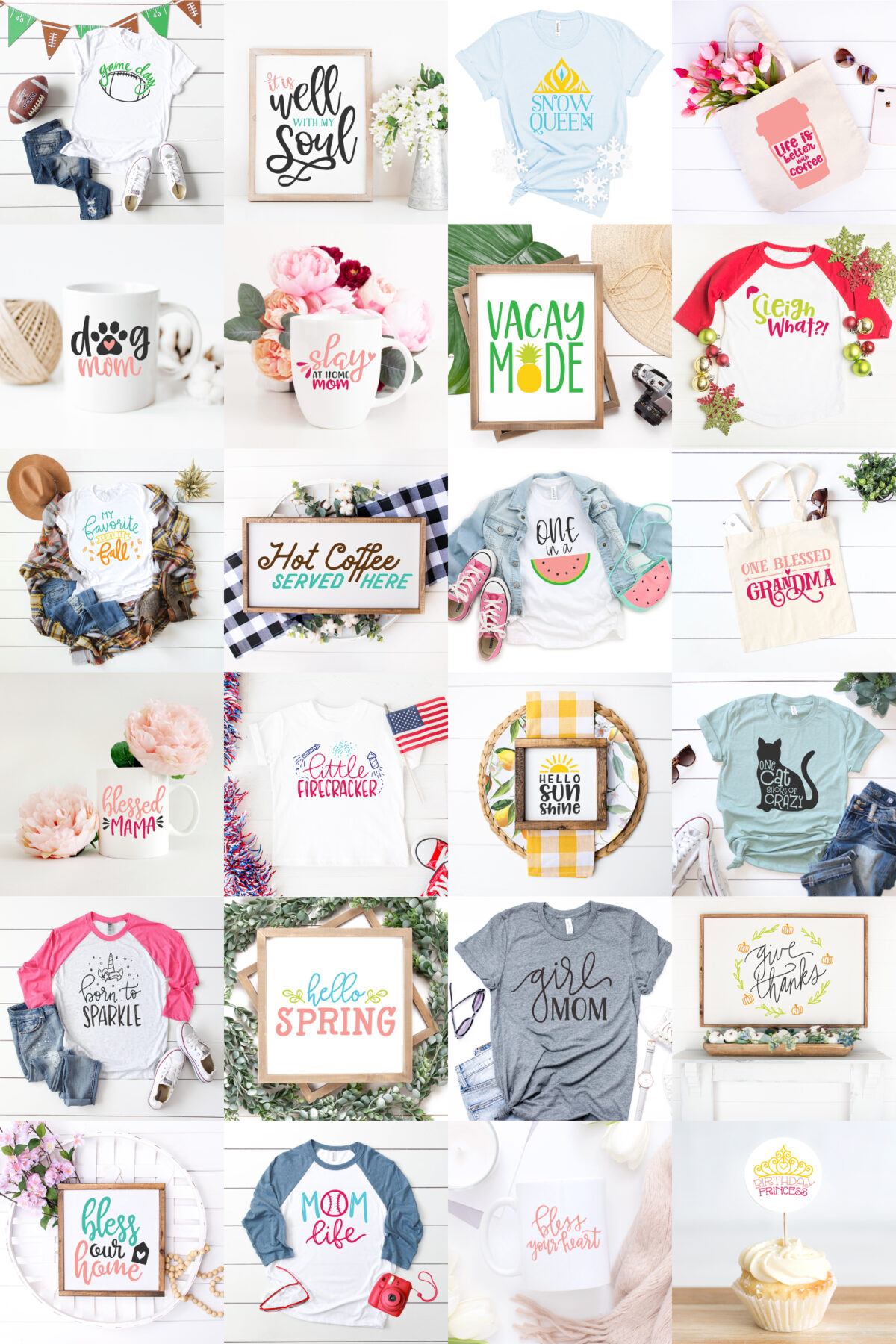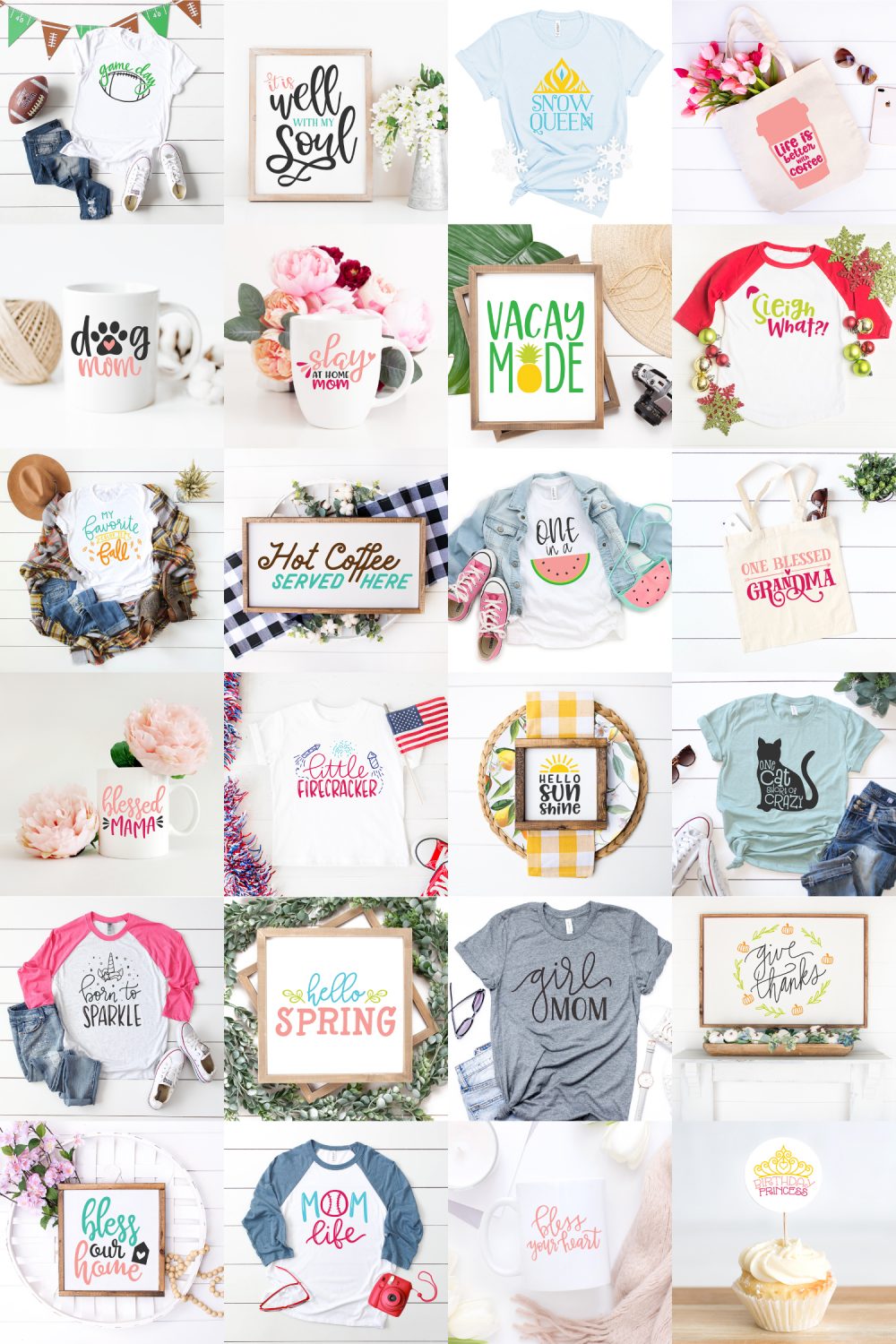 Here are some amazing SVG shops—from individual blogger shops to enormous online marketplaces!
How to Use These Files
You can cut these files on a Cricut Maker 3, Cricut Maker, Cricut Explore 3, Cricut Explore Air 2, Cricut Joy, Silhouette, Glowforge, or other cutting machine! Here are detailed tutorials that will help you use these SVG files in your crafting:
Iron On Vinyl (also called Heat-Transfer Vinyl or HTV)
Adhesive Vinyl
Cardstock
Other
I hope you found this round up helpful! If you have a shop you'd like to add, leave it in the comments and if it's quality, I'll add it!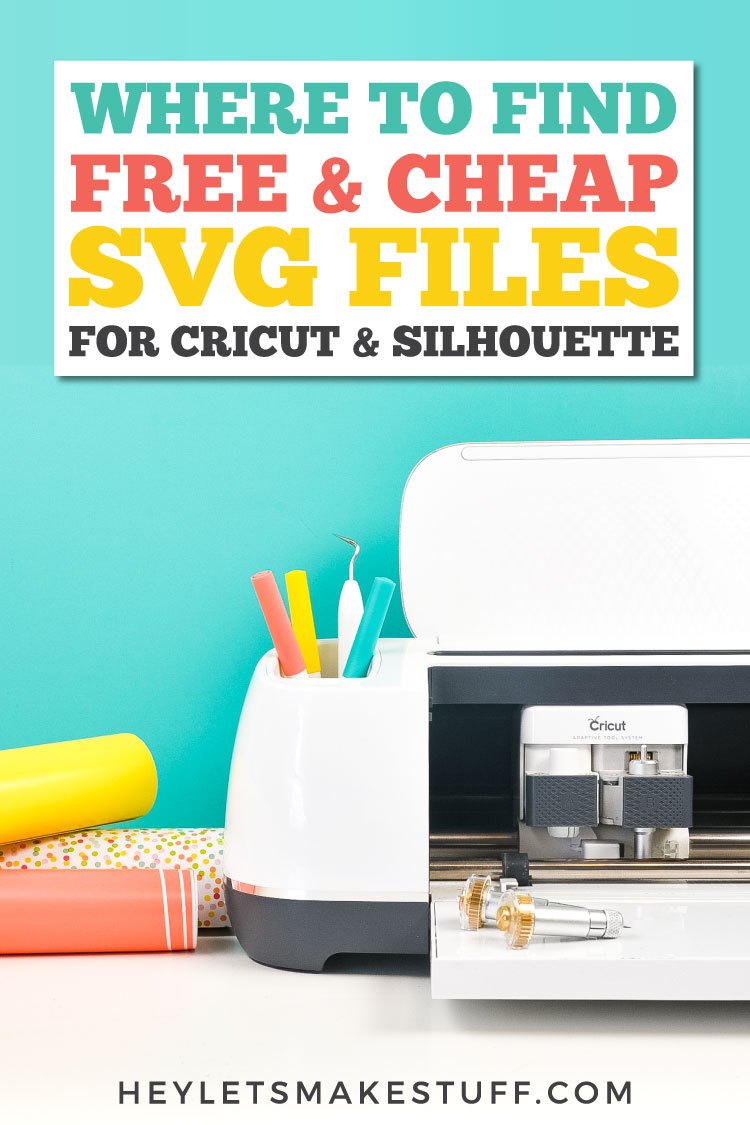 Buy a Cricut