Embrace the chaos with littles with this matching Chaos Coordinator and Chaos Creator SVG set! Life is chaotic but at least you'll be adorable in your matching tees with these cute SVG files!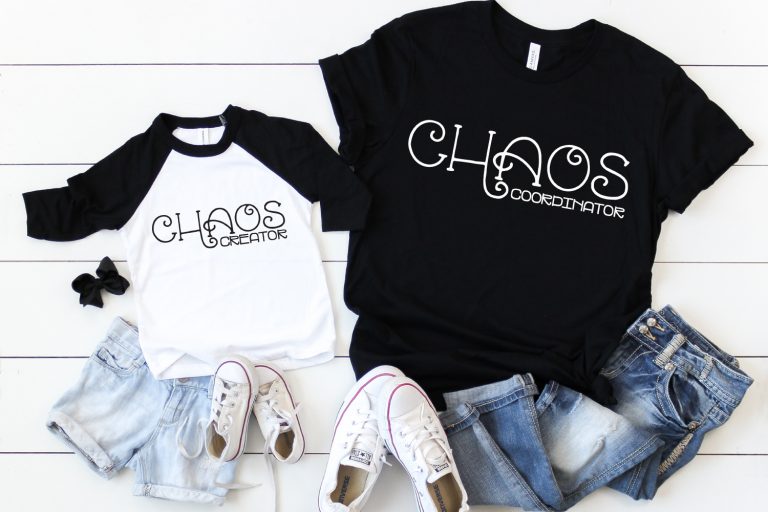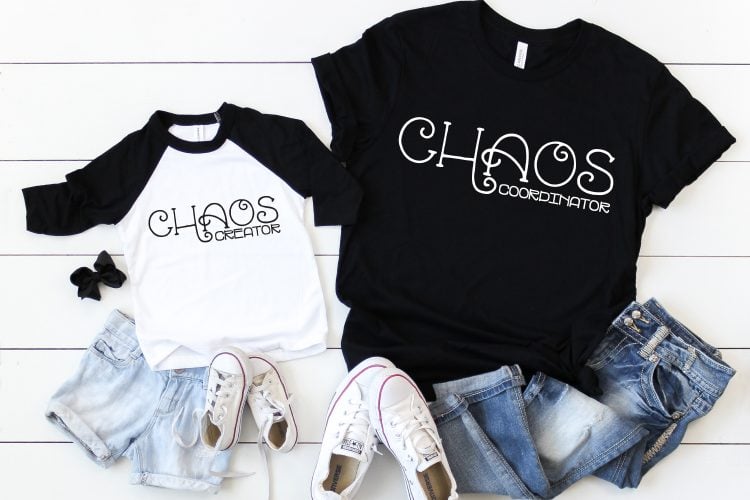 As a twin mom, I am constantly putting my boys in matching outfits. There's nothing cuter than a pair of pint-sized kids wearing the same stripey shirts! Since I am always matching the two of them to each other, I don't think to match them to me very often.
One of my good friends always matches her little daughter and it's one of the cutest things ever! Stores like Old Navy, Target, and Etsy often have matching outfits, but of course, I wanted to make my own!
I made these Chaos Coordinator and Chaos Creator SVGs to match your mini! After I made them, I realized I can totally put my boys in shirts made from these as well. Seems like one sibling is always starting the trouble while the other helps contain it!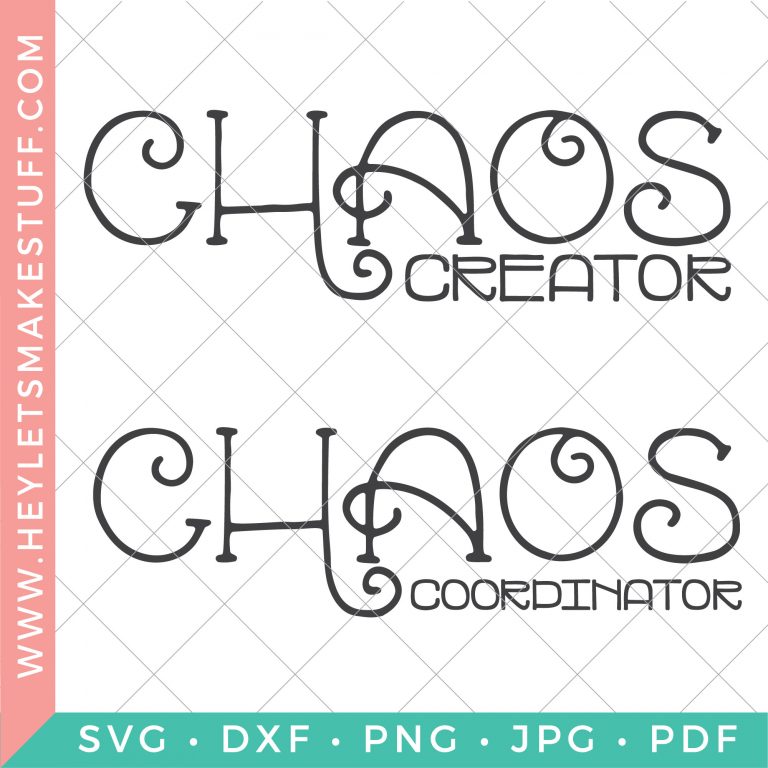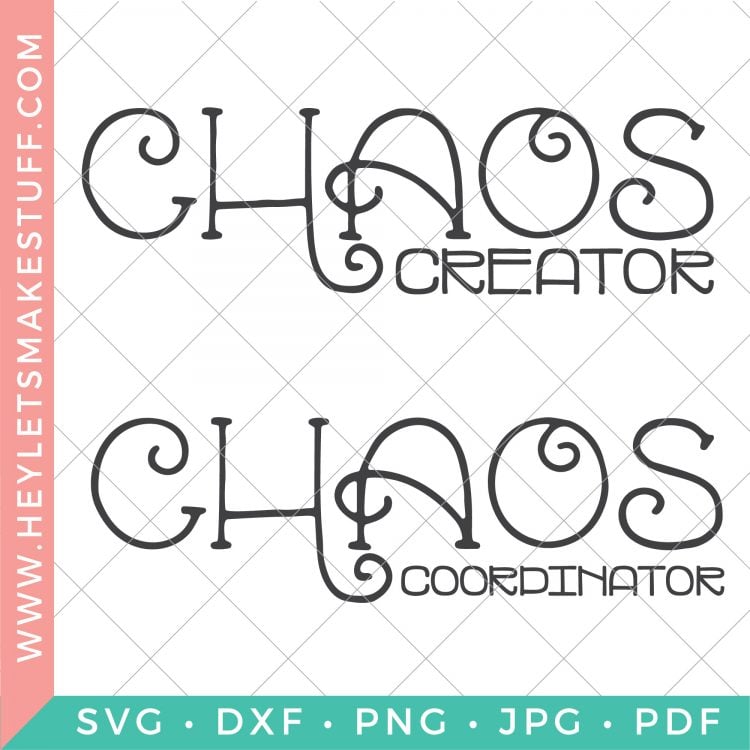 Our lives usually feel pretty chaotic with twin boys and running a work-from-home business. We recently put our house for sale on the market, sold it, and are in contract on another house in Washington State! So you can imagine the chaos we are drumming up over here!
Download the Chaos Coordinator and Chaos Creator SVGs Here
Enter your first name and email address in the box below for access to this freebie, along with other fun free files in our email newsletter! If you have already received a freebie from my site, just enter your information again—you won't be added to any additional lists.
This freebie is for personal use only. You can learn more about our commercial license.
Our life may be chaotic, but at least we'll be adorable in our matching shirts!
More Mom-Themed SVG Files
These SVG files are part of a group of hot mess mom SVGs from some of my favorite blogging friends! We all got together to design our own motherhood SVGs. Because being a mom is wonderful and beautiful and a big hot mess sometimes!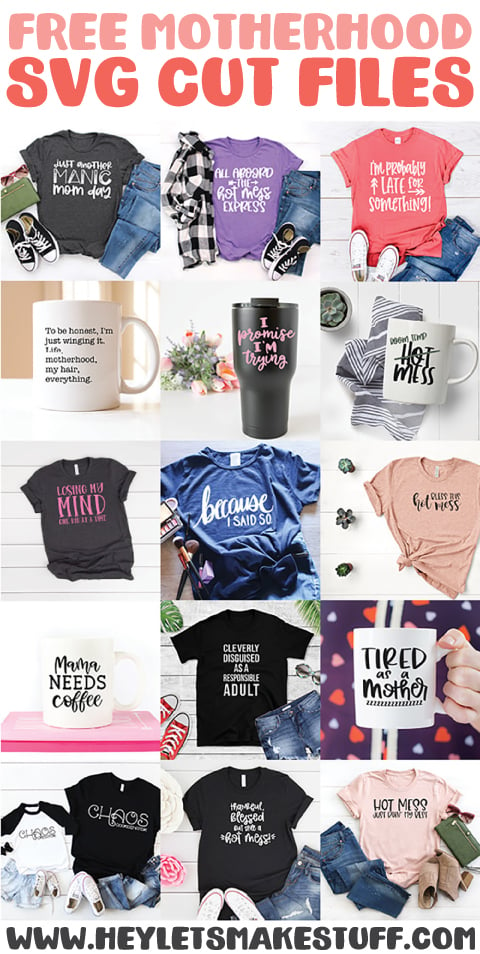 Scroll through the different files and download your favorite or download them all! You can use these files to make shirts, hats, totes, or mugs to revel in your hot mess mom life!
It's so fun to match your mini! Snap a pic and tag me on Instagram if you end up using these files and matching your mini!