Put your Cricut Explore to work—have it address your birthday invitations! Using the pen tool, the Cricut Explore can beautifully "hand letter" your invitations for you.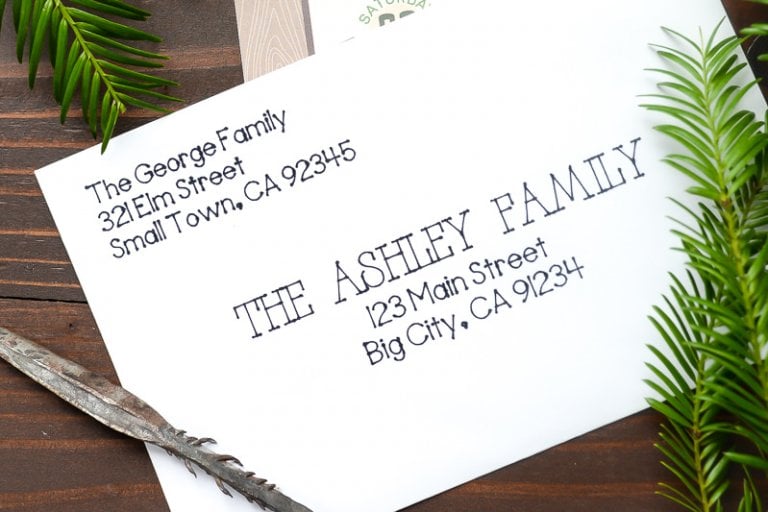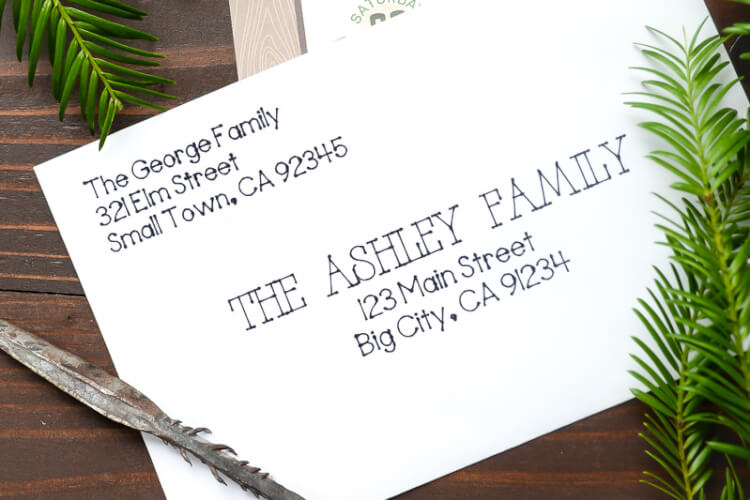 I can't believe it's April! Mostly because that means that my twin babies are somehow going to be TWO next month! People are always telling me that it goes quickly, but when I'm up to my elbows in diapers and sleep regressions, it's hard to take it to heart. But it's true! We've been doing this parenting thing for almost two years and it's gone by in the blink of an eye.
Today I'm here to share another project for their camping birthday party using my Cricut Explore Air 2. For Christmas, I used my Cricut Explore to address my holiday cards, so I knew I wanted to do the same for the boys' camping-themed birthday invitations.
Stop pulling your hair out and start creating confidently with your Cricut! Finally understand how to use your Cricut with my Learn Your Cricut eBooks!
While using the Cricut to address invitations not the fastest process out there (each card takes about 4 minutes, depending on the fonts you use), it is one of those things you can just set moving while you're working on other things. I managed to clean my craft room while my Cricut was hard at work addressing the invitations for the boys' party!
Start by opening the Cricut Design Space. Use the Type Tool in the left-hand sidebar menu to create your addresses. I have three text boxes — a simple font for our return address that doesn't change from envelope to envelope, one for the invited family name in a fun font, and the same simple font for the family name address.
My envelopes are 5×7, so I used the grid in the Cricut Design Space to approximate the envelope.
You will notice that ALL your fonts load into the Cricut Design Space, but you'll want to select "Has a Writing Style" from the dropdown menu on the right side (under the Edit header). This will limit the fonts to ones that the Cricut Explore can write easily. It can write any font, but it will outline any that don't have a designated writing style, which isn't as neat as the single-line writing of fonts that have a writing style.
Once you have all of your text boxes ready to go, you'll want to "attach" everything (in the upper right hand menu: Layers > Attach) so that it appears as you've laid it out when the Cricut goes to write it. Then click go!
Once you are in the layout screen, nudge your whole project in 1/4″ so that it doesn't write the return address right at the edge of your envelope.
Put the pen in the auxiliary holder, making sure to press it in all the way, place your envelope in the upper left corner of your cutting mat, and click Go! I like using the finest .03 tip black pen for the most legible writing. I used a .04 here and wished it was little lighter. You can see how the .03 writes here.
And then you're done! So easy, right?