This beautiful tissue paper flower Valentine's Day wreath is deceptively simple to make! This easy paper craft is perfect for Valentine's Day decor or for a Valentine's Day party.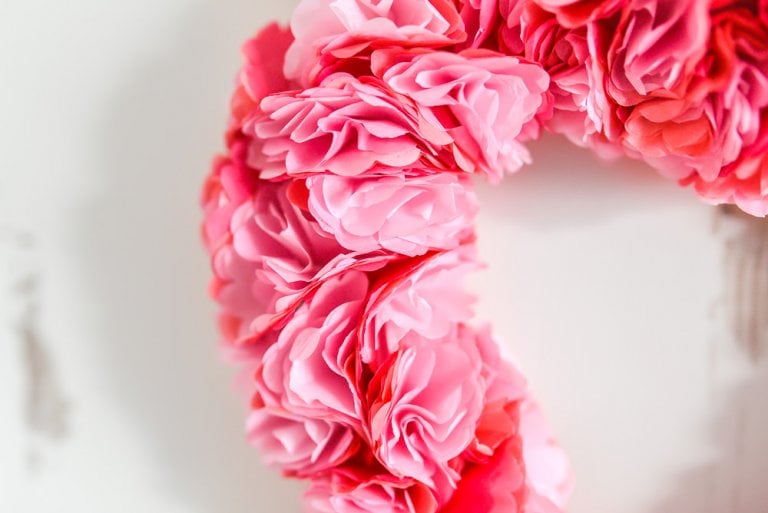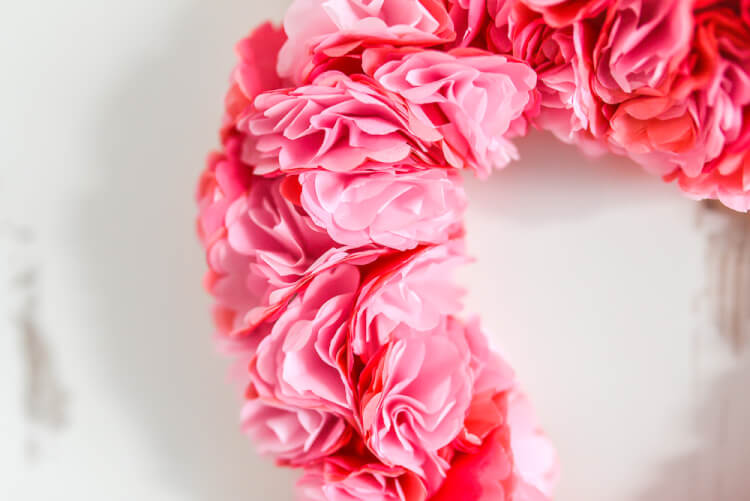 In past years, I've sort of stayed away from the red and pink explosion that is Valentine's Day. My projects tended to be a little more muted since my house is mostly teals and grays. Whatever, self. This year we're going full on Valentine's Day red and pink explosion! It started with my Valentine's Day Heart Bookmark and has grown from there.
Today I'm sharing how to make this gorgeous tissue paper flower Valentine's Day wreath. It looks really complicated, but the use of a scalloped-edge punch makes this wreath totally simple to put together. Tissue paper is one of my favorite things to work with — check out my Tissue Paper Jellyfish, How to Make Tissue Paper Flowers Four Ways, and Best Websites To Buy Bulk Tissue Paper.
Let's make a wreath!
Tissue Paper Flower Valentine's Day Wreath Supplies
Heart-shaped foam wreath form (I can't find these online, but they are in-store at Jo-Ann)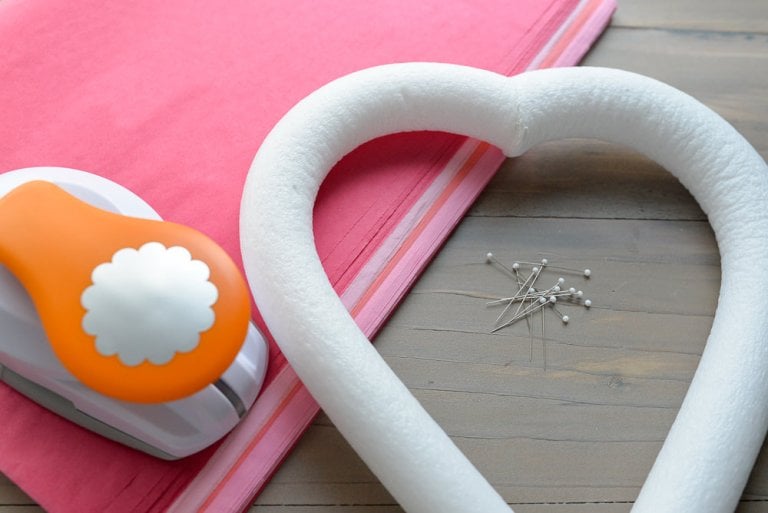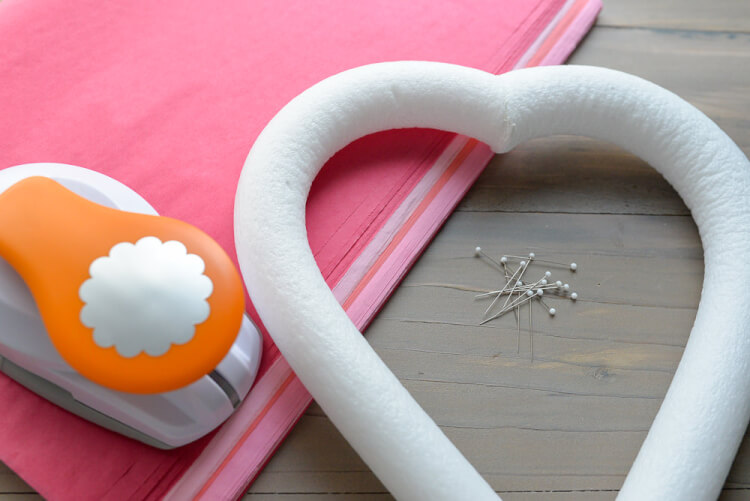 Tissue Paper Flower Valentine's Day Wreath Directions
Start by cutting out your tissue paper using the punch. Each flower has eight layers of paper. I used four colors, two of each in each flower.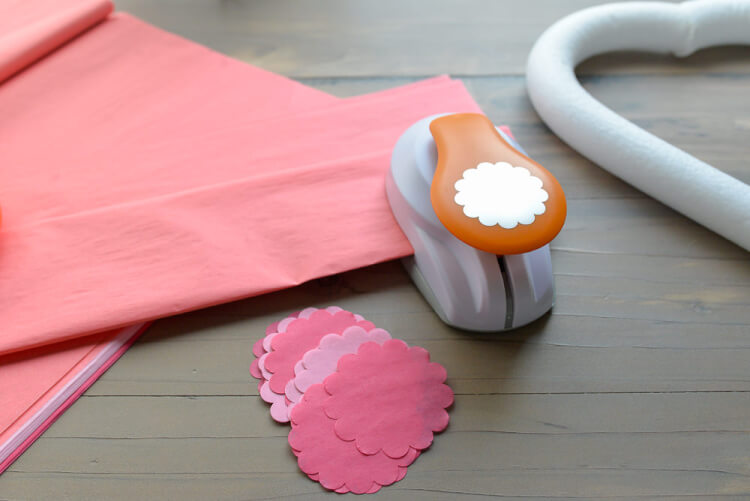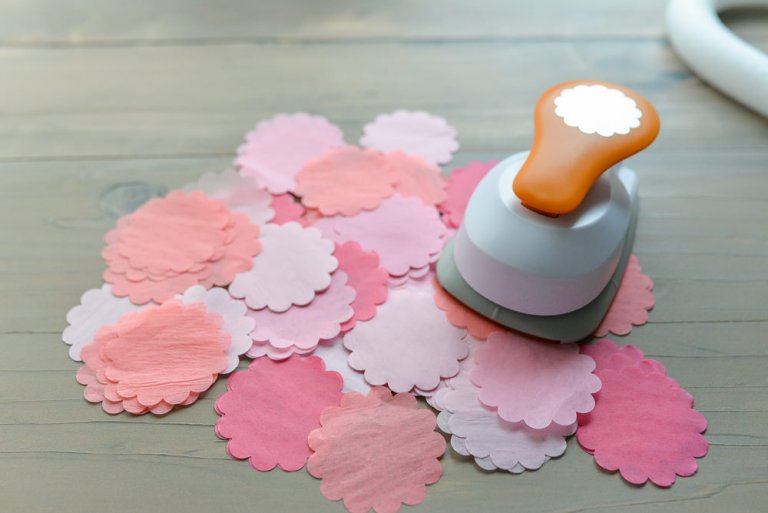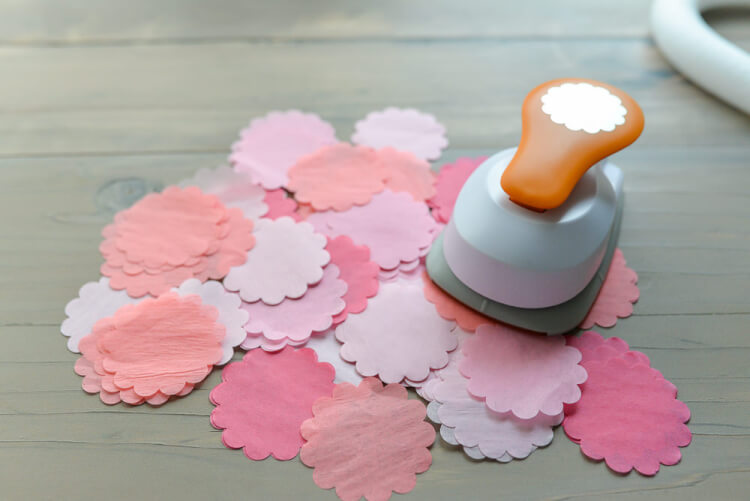 Normally I'd put these flowers together using a staple in the center, but I decided to just use straight pins directly into the wreath form. It worked great! Start with a stack of eight tissue paper circles and pin directly into the wreath.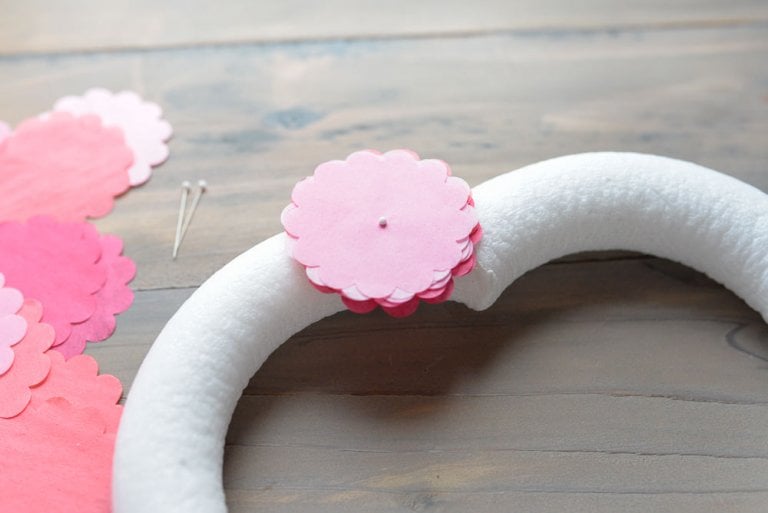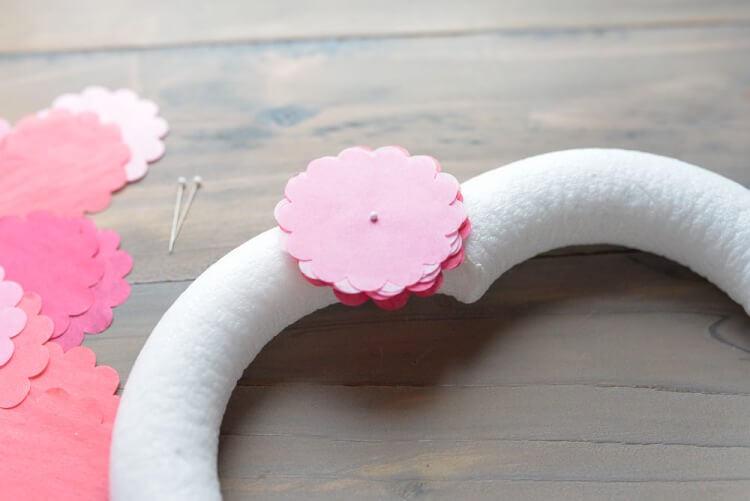 Then fluff each individual layer until you've made your flower.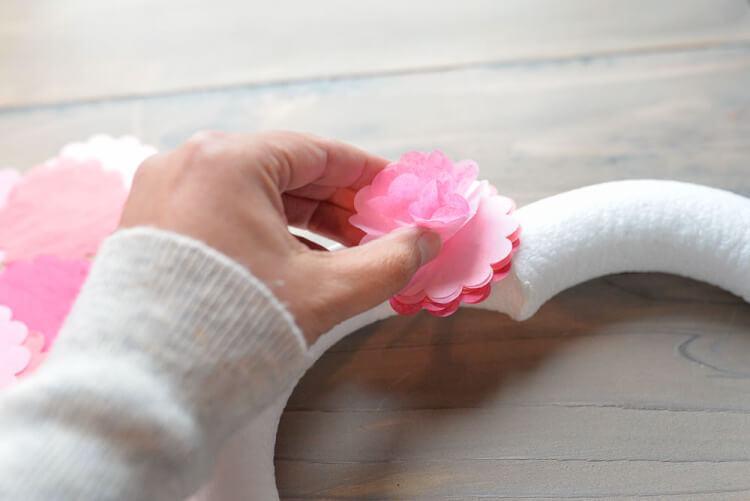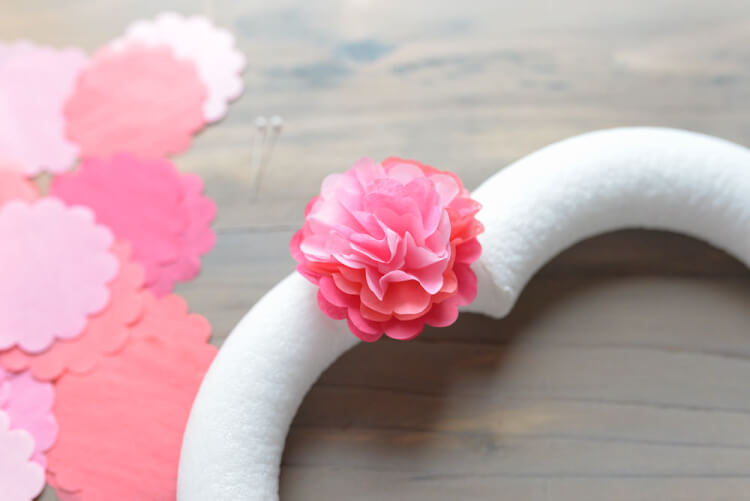 That's it! Continue making those flowers all the way around the wreath form. I just did the front and sides — no reason to put flowers on the back of the form since it will lay against the door more nicely. I packed the flowers pretty tightly because I liked how it looked.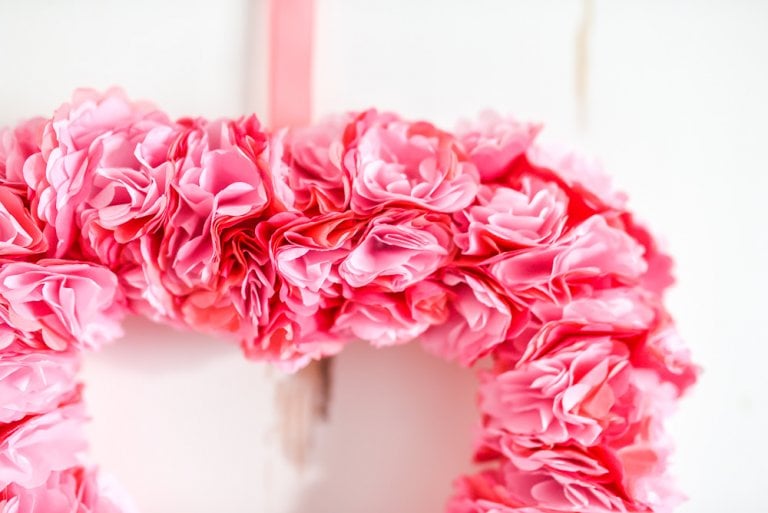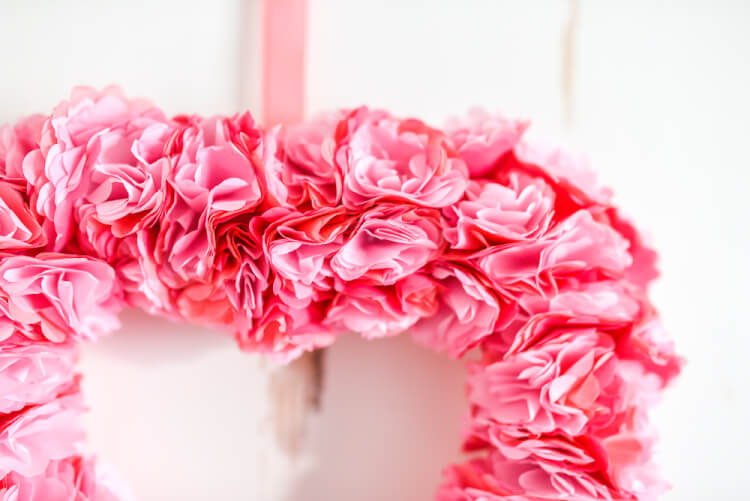 Add a ribbon for hanging on the back (I used four additional straight pins to secure it) and you're done!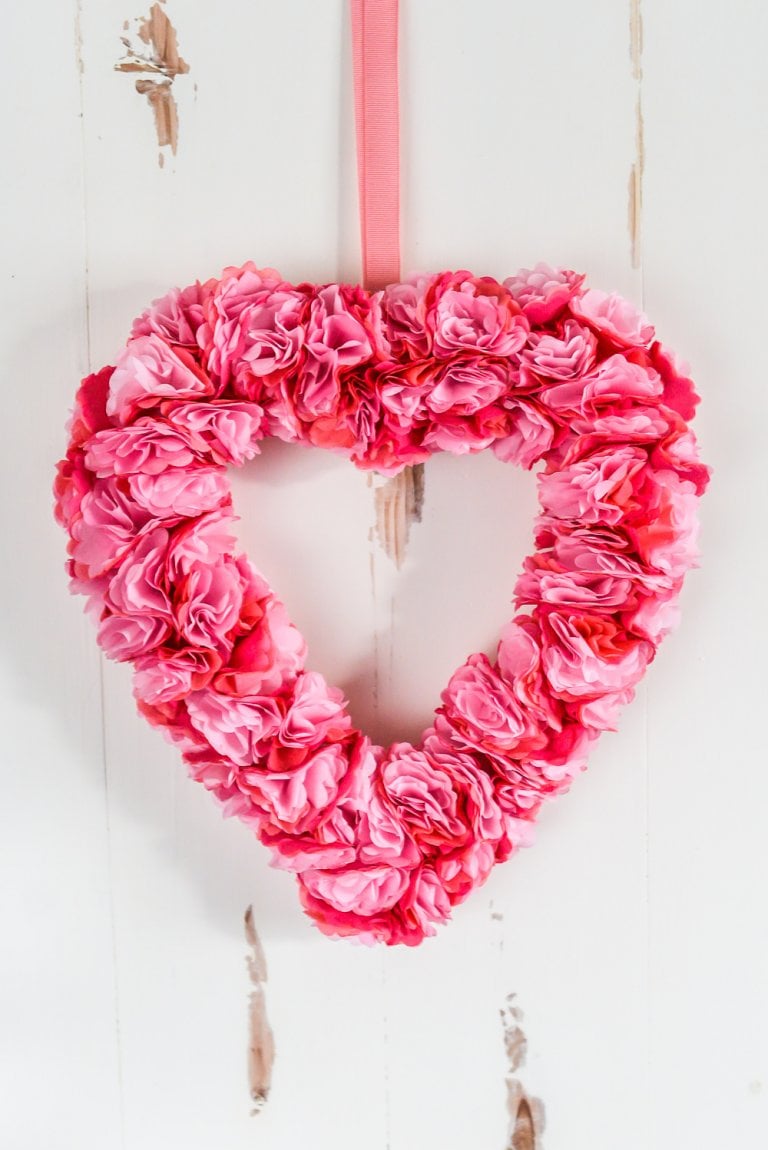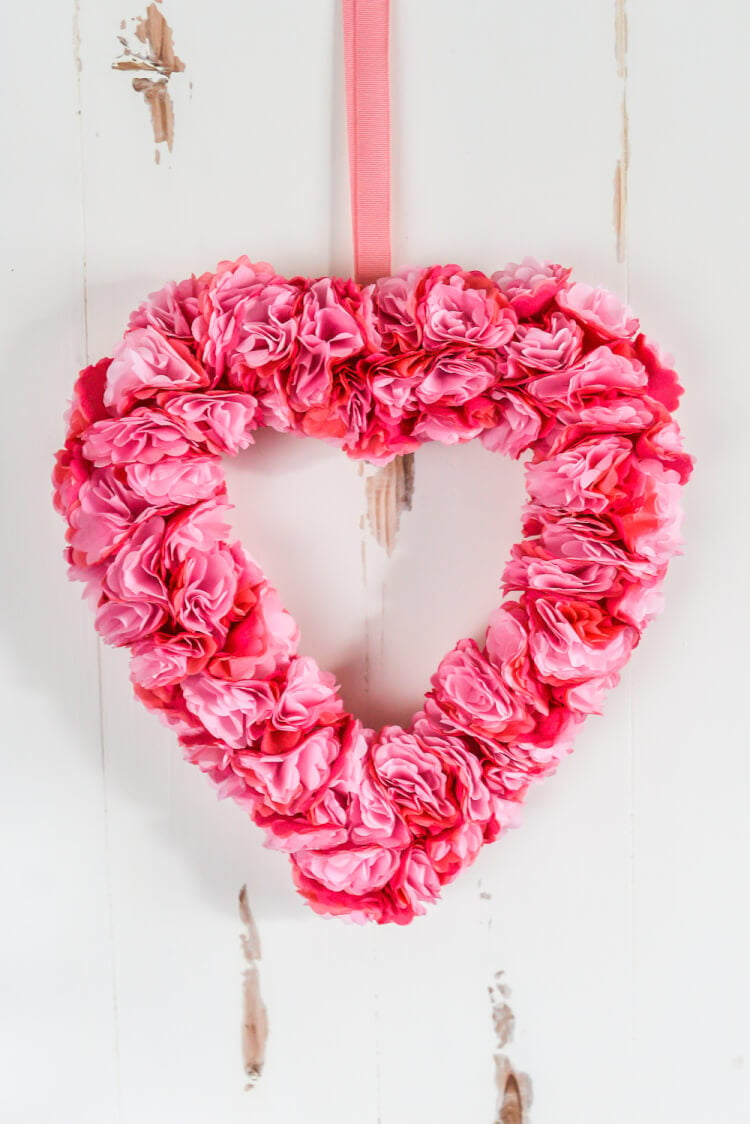 Valentine's Day Projects to Love
[the_grid name="valentines_day"]