Heading down for a girls weekend in Galveston? Here is where to stay, what to eat and drink, and some fun things to do while hanging with your best friends on Galveston Island.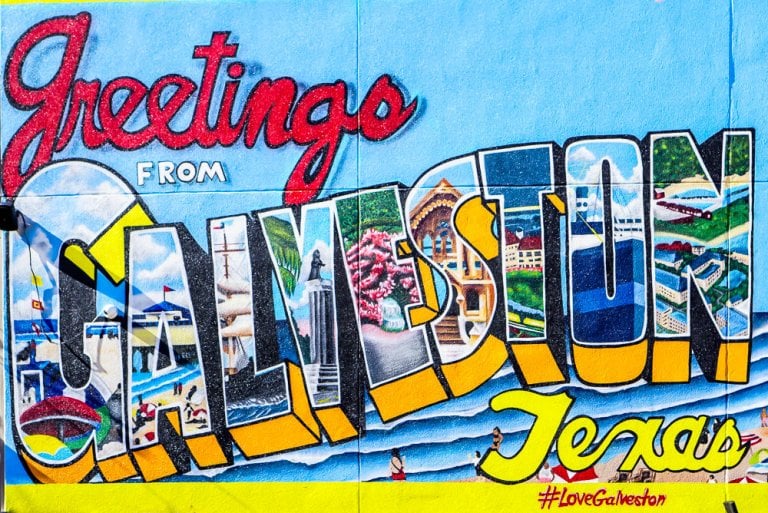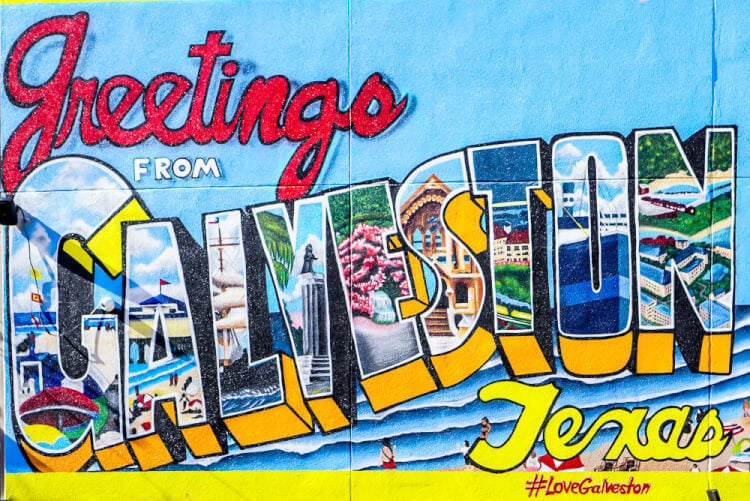 This trip was hosted by the Galveston Convention and Visitor's Bureau. All opinions are my own.
JOIN ALONG ON MY TRAVELS ON INSTAGRAM!
Recently I got together with four close blogging friends from across the country — Heidi, Cheryl, Rebecca, and Britni — in Galveston Texas. We wanted to spend a long weekend hanging out, talking blogging, and exploring a town that was new to all of us. This has become an annual trip for us. Last year we spent four days in Napa and I'm excited to figure out where we'll go next year! (Leave your suggestions in the comments!)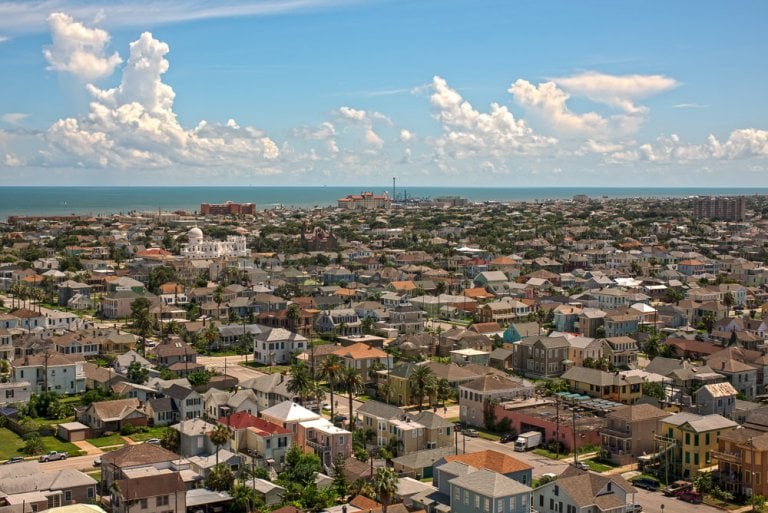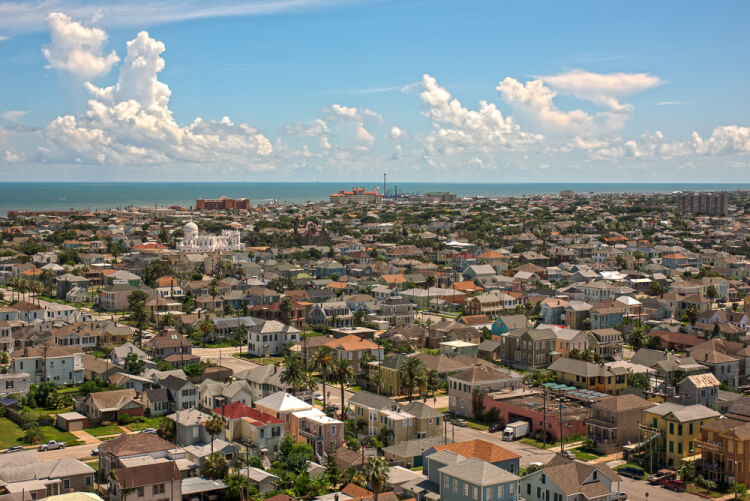 Photo courtesy of the Galveston CVB
When we decided on Galveston, I really had no idea what to expect. I'd seen a couple episodes of Beach Front Bargain Hunt and House Hunters that took place in Galveston (sherbet-colored houses on stilts!), and I knew it was a cruise ship port, but that was about it. I was pleasantly surprised to learn that Galveston has so much to offer any type of visitor to its shores. And to top it all off, every single person we met was welcoming and clearly loved their hometown.
We found so much to see and do that I've decided to write about Galveston from three different perspectives in a series of three posts. First, I'll share all of the best things to do if you're in Galveston with your girlfriends, then talk about our top picks for a couple's weekend away, and finally share some fun ideas if you're headed to Galveston with your whole family. Some of the ideas overlap, but I've really tried to pick the best things for each type of trip.
We recommend having both week and weekend days to explore. The island was quiet during the week, but on the weekend it was hopping as people waited for their cruise ships to depart. It really depends on what you prefer when you travel — the liveliness of the people on the weekend made for a great atmosphere, but it was also fun to feel like we had the place to ourselves during the week. We were there in January and had a mix of warm sunshine and foggy cool days. The summers are apparently really warm, but with miles of gulf beach, it's more than manageable.
So let's get started!
A Girls Weekend in Galveston
Where to Stay in Galveston
Thanks to the Galveston CVB, we were able to visit quite a few hotels on the island. For a girls weekend in Galveston, I suggest the gorgeous Hotel Galvez. Sitting right across the Seawall Blvd from the gulf, the Hotel Galvez is an elegant, old-world hotel with tons of amenities perfect for a girls weekend.
Just steps from the beautiful Galveston beach and minutes to other fun hotspots like Pleasure Pier, Hotel Galvez has a full-service spa, restaurant, salt water pool with swim-up bar, and the whole thing makes you feel like you've stepped into classic Hollywood movie. You can book your stay at the Hotel Galvez here. I mean, seriously. It's dreamy: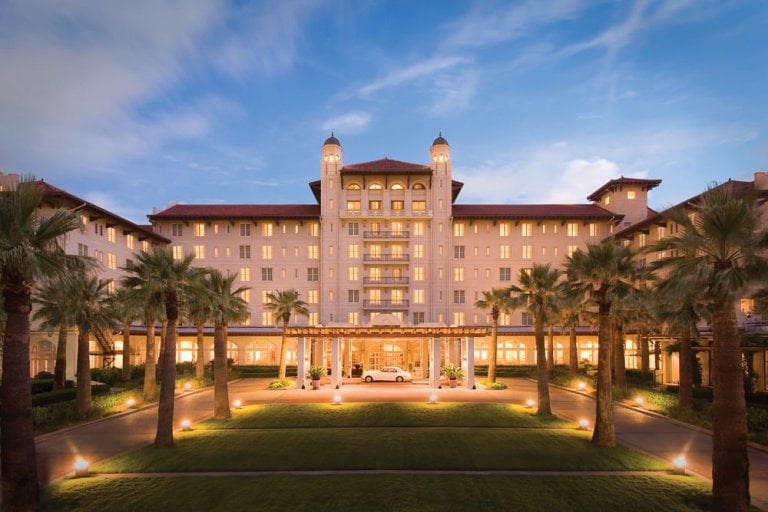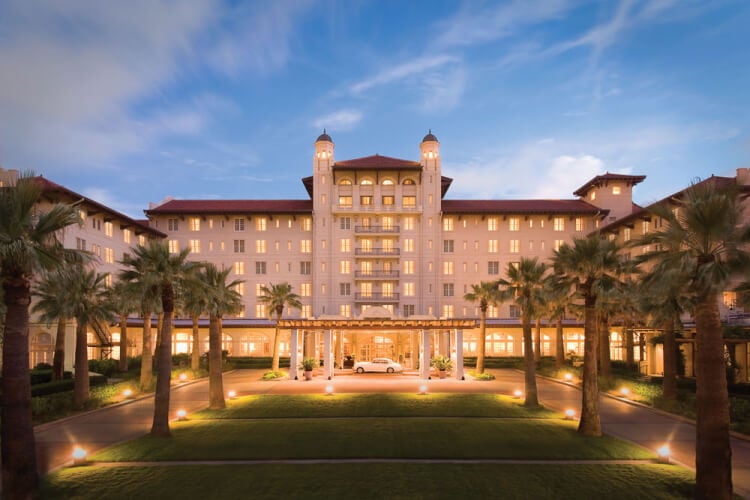 Photo courtesy of the Galveston CVB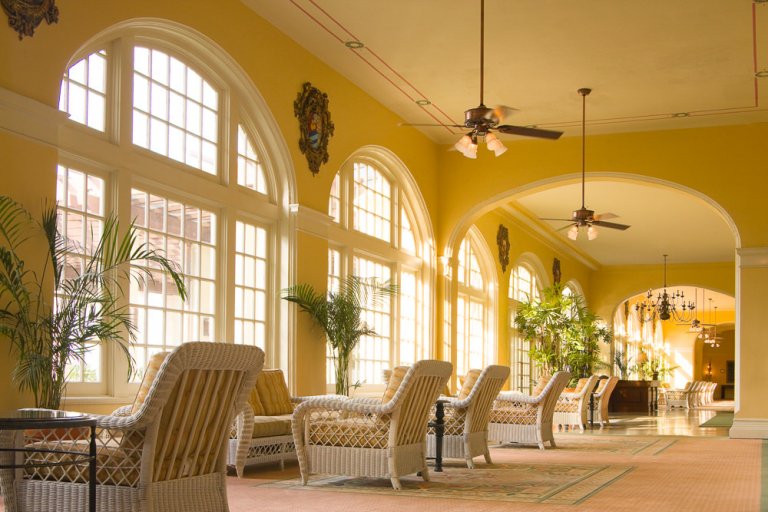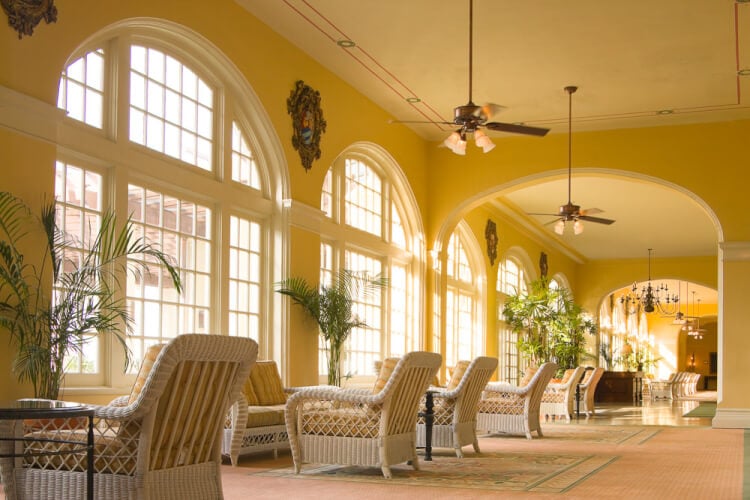 Photo courtesy of the Galveston CVB
What to Eat and Drink in Galveston
Eating good food and drinking good wine with girlfriends pretty much tops the list of my favorite things to do. I also love, love seafood and the restaurants in Galveston didn't disappoint. We happened to be in town during Restaurant Week, which was even better — lots of amazing options and fun special menus. Definitely a great time of year to visit.
Our first night we ate at the The Grotto inside the San Luis Resort. Most everyone at our table went with the house-made pizzas (and raved about them!), but I recommend the Salmon Brioso, which was topped with lump crab meat, a white sauce, all on a bed of delicious shrimp risotto. Paired with a glass of wine, it was the perfect seafood welcome to Galveston.
Another great dinner spot is Number 13. A little bit of a drive (not too far — the island is only 7 miles long!), but totally worth it. The atmosphere is Manhattan chic and is perfect if you and your girlfriends want to get dressed up and go out. The food was superb — the shrimp crostini and bread pudding were my favorite. And let me rave for a second about the cocktails. I had a fragrant Elderflower Champagne Cocktail followed by an Irish Two-Step which had Irish whiskey, grapefruit bitters, and a honey liqueur. Hands down, two of the best cocktails I've ever had.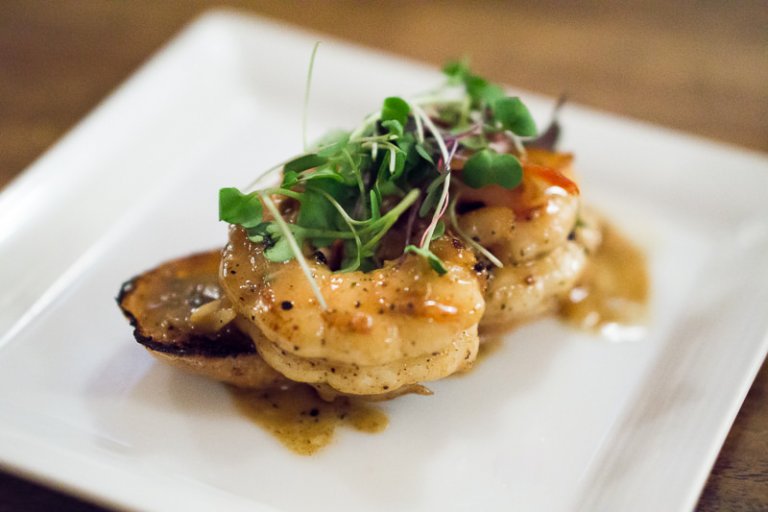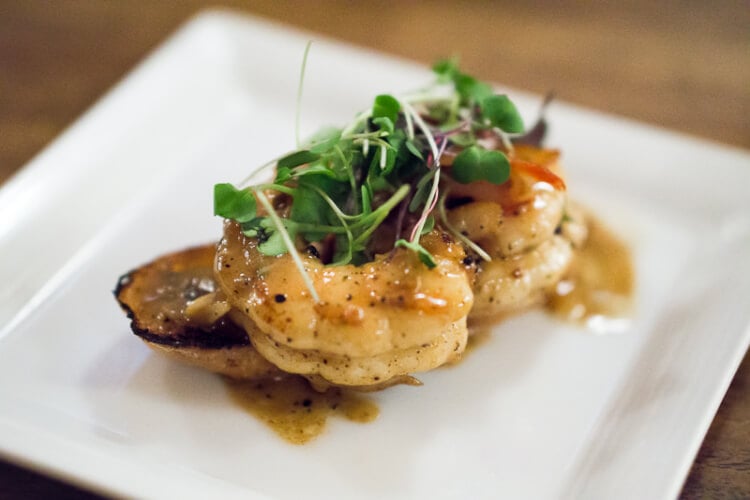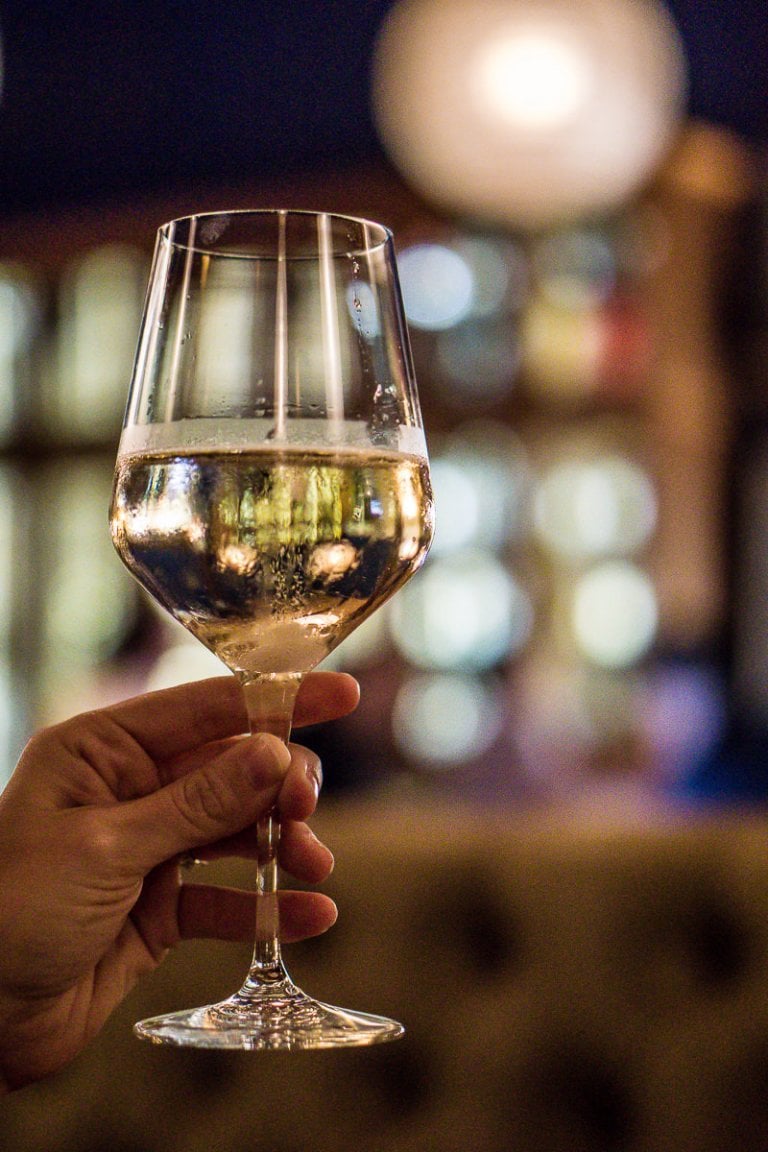 Speaking of drinks, you've got to head to the rooftop bar at The Tremont House. This secluded little spot as great views of the downtown area, and the charcuterie and drinks were wonderful as well. This is a fun place to grab cocktails before dinner at one of the many spots in the downtown Strand area. The pomegranate martini and rosemary gimlet were our favorites. It was chilly the night we were there, and they had heaters out to keep us cozy.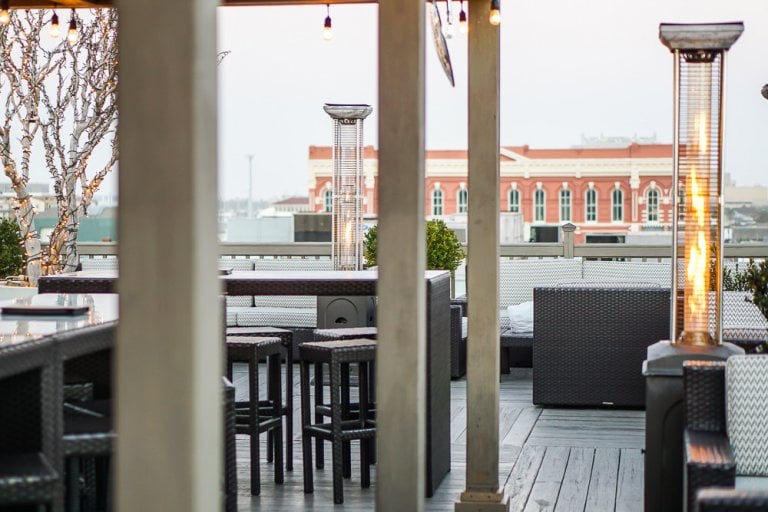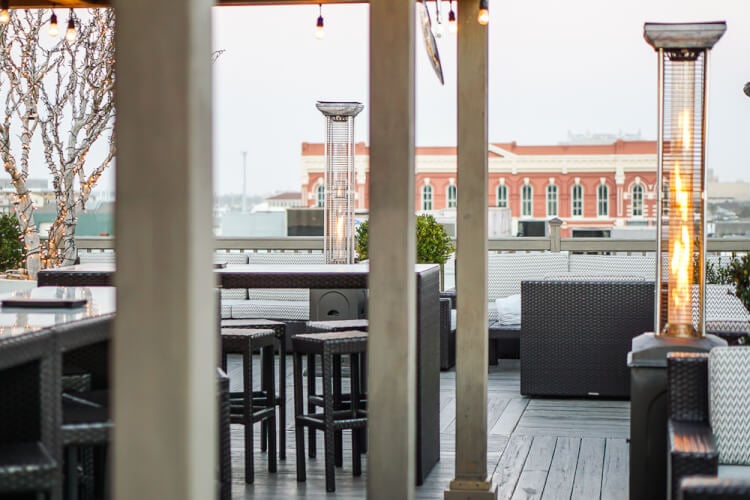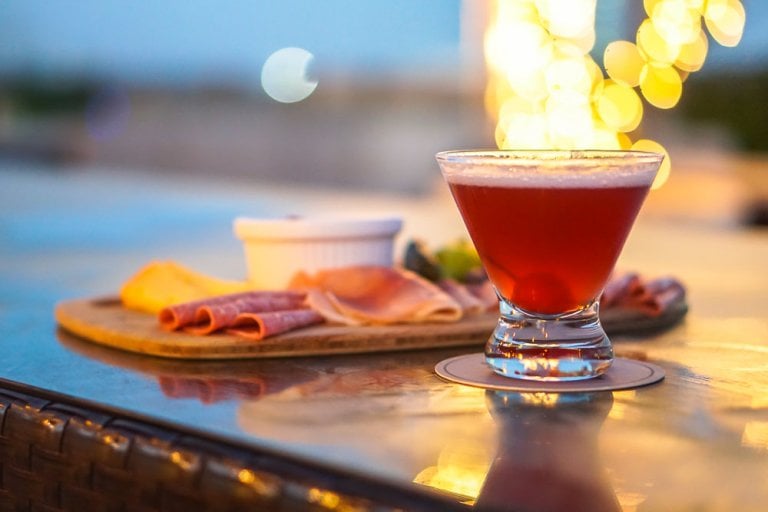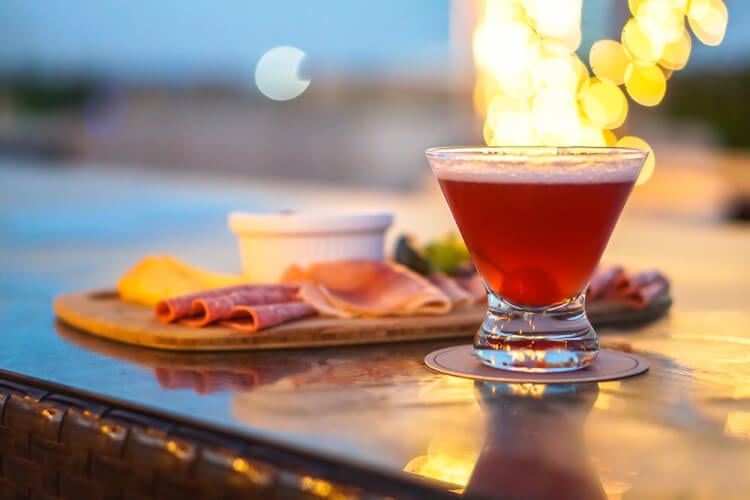 For breakfast and lunch, some of our favorites were The Spot (po'boys!), the Sunflower Bakery and Cafe (Cuban sandwich!), and Gumbo Diner (Beignets!).
Things to Do in Galveston
The Galveston Fantastic Race: If you're an adventurous bunch, I would definitely recommend starting off with the Galveston Fantastic Race. Done Amazing Race-style, the Galveston Fantastic Race sends you on a quest to figure out riddles and find the end point. Along the way, you'll get a chance to check out a bunch of different places around town. This is a great way to see Galveston quickly, and figure out some of the places you'd like to return to during your visit.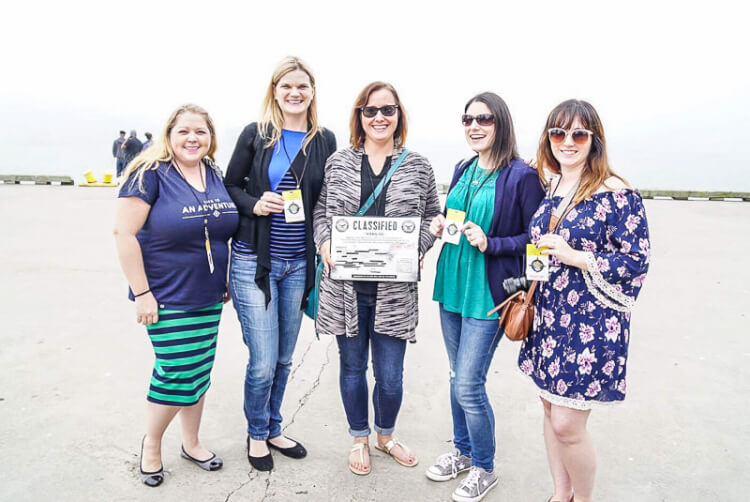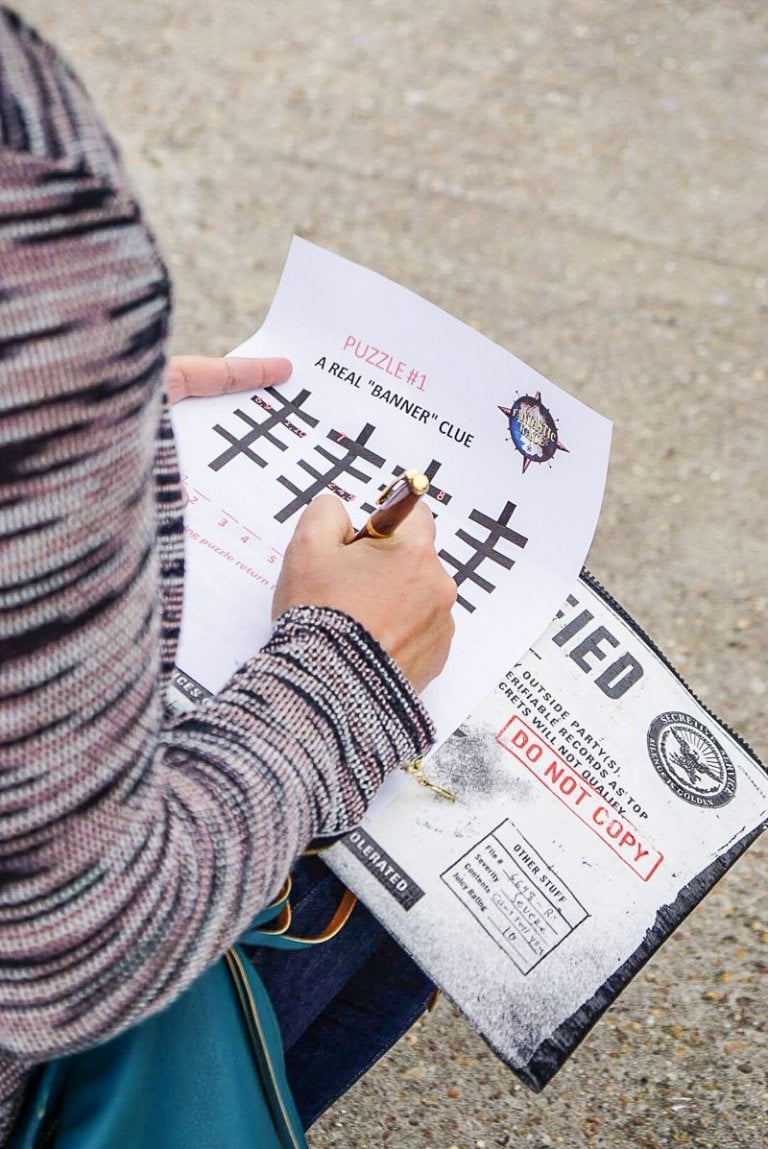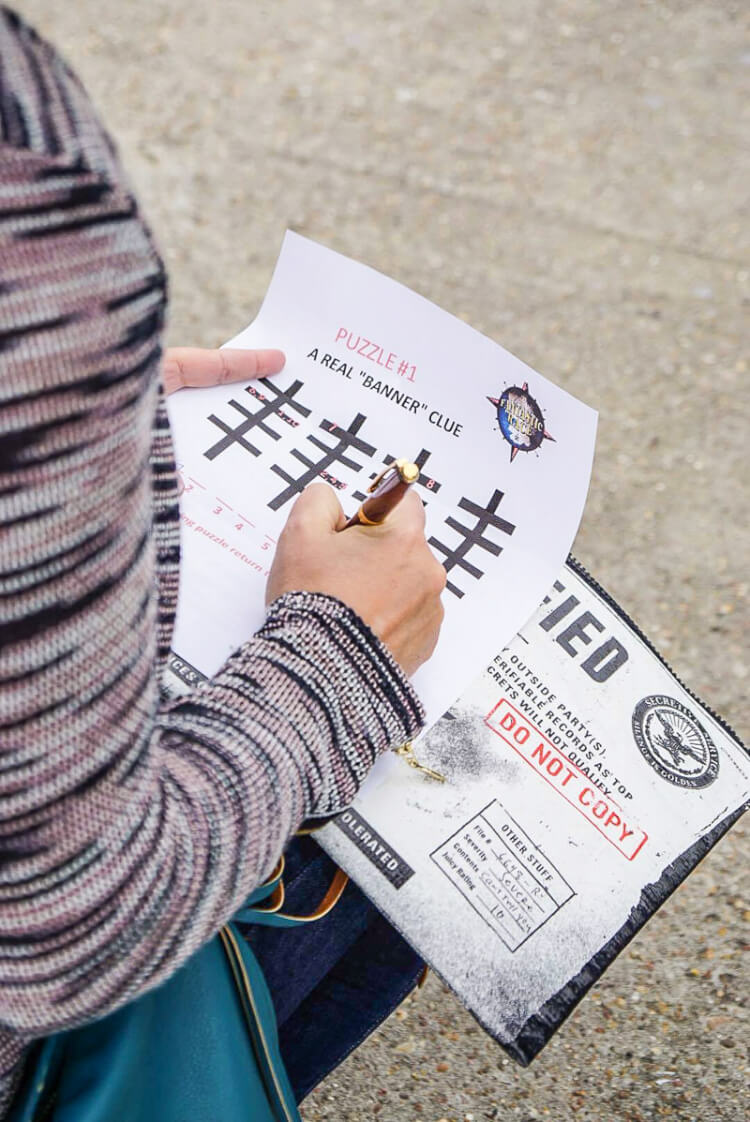 I really wish we had done this when we first got to town (we did it on our final day) because there were more than a few places that we wanted to go back to and explore more! I won't give any of the destinations away here, just know it was a lot of fun and a good way to get outside and explore the city. We walked about 3.5 miles total, so bring comfortable footwear and sunscreen.
Facials at the Spa at Hotel Galvez: No matter what you do, save some time to hit the Spa at Hotel Galvez. What a tranquil experience! We got to spend some time in the relaxation room before our services, tucked under warm blankets with a neck wrap, drinking lavender champagne. I could have probably spent all four days in that one room, it was that relaxing!
While everyone else on our trip got massages at the Spa, I got a facial. I think facials are such a fun treat on a girls' weekend. After Lindsey's amazing treatment, my skin felt clear and bright. I swear, I haven't looked that good in years! She also made a lot of great recommendations for products but wasn't pushy at all. I really wish I lived closer and I would make a facial at the Spa a regular part of my routine.
The Strand: I love walking around historic parts of a city, and the Strand District of Galveston was another fun one to see. The buildings in this part of town are a mishmash of early 20th century architecture, Art Deco buildings, and what I imagine the buildings of New Orleans to feel like (I haven't been there…yet!). Every building was unique and many of them had historical plaques giving interesting facts about the building.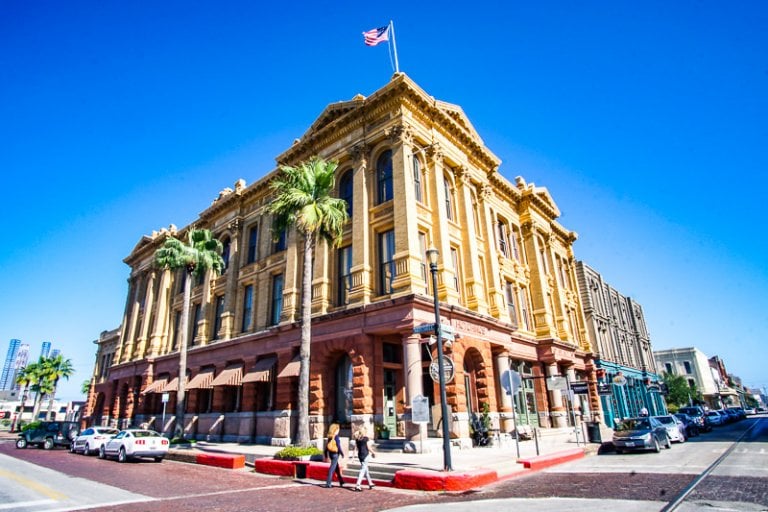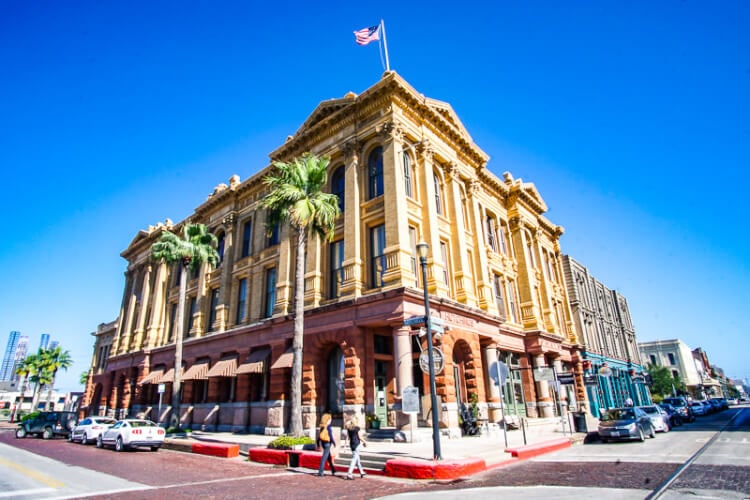 We particularly enjoyed shopping at the quirky Hendley Market, malts and bright candy at La King's Confectionary, and a not-at-all-long-enough stop at Board Game Island — a place with tables, drinks and food, and every board game you could ever imagine. It was packed and I can see why! If you and your friends like any type of games at all, this is a must-do on your trip to Galveston.
I was so pleasantly surprised with everything that we found to do in Galveston. It was such a fun place to explore with some of my favorite girlfriends, and I can't wait to go back some day with my family!


Other Beachy Travel Posts You Might Like
[the_grid name="beach_travel"]
[wpp range=daily header="TODAY'S TOP TEN POSTS" limit=ten order_by=views stats_comments=0 wpp_start=<ol> stats_views=1 wpp_end=</ol>]