Have you tried loop yarn? Use this super-soft Bernat Alize Blanket-EZ yarn to knit without needles! Use it to create this adorable nursery decor: a yarn and felt sheep wall hanging!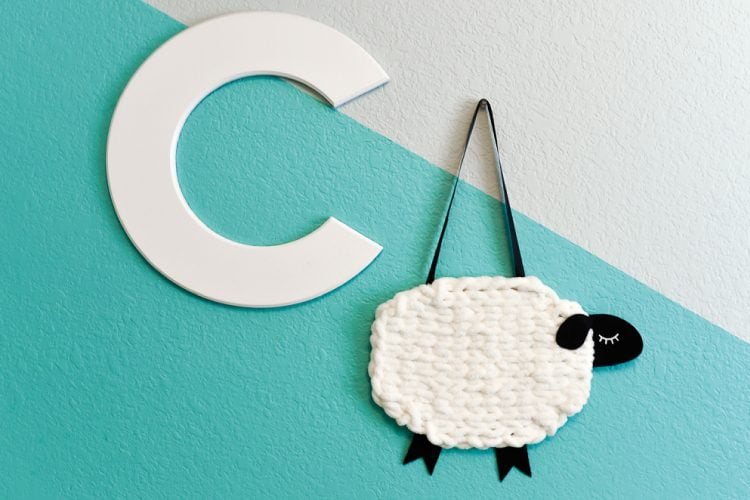 I've never been particularly great at fiber crafts. I can sew up a storm, but put a skein of yarn in front of me and I'll struggle to do something with it. Technically, I know how to knit and purl, but I never really picked up the intricacies and joys of knitting (crochet is a whole other craft I've never even tried). Yet I hold the needles too tight, my tension is off, and it's really hot in California most of the year so I don't find myself in need of all that many scarves and blankets. So when my friends at JOANN sent me some loop yarn to play with, I was super skeptical that I'd be able to do anything with it.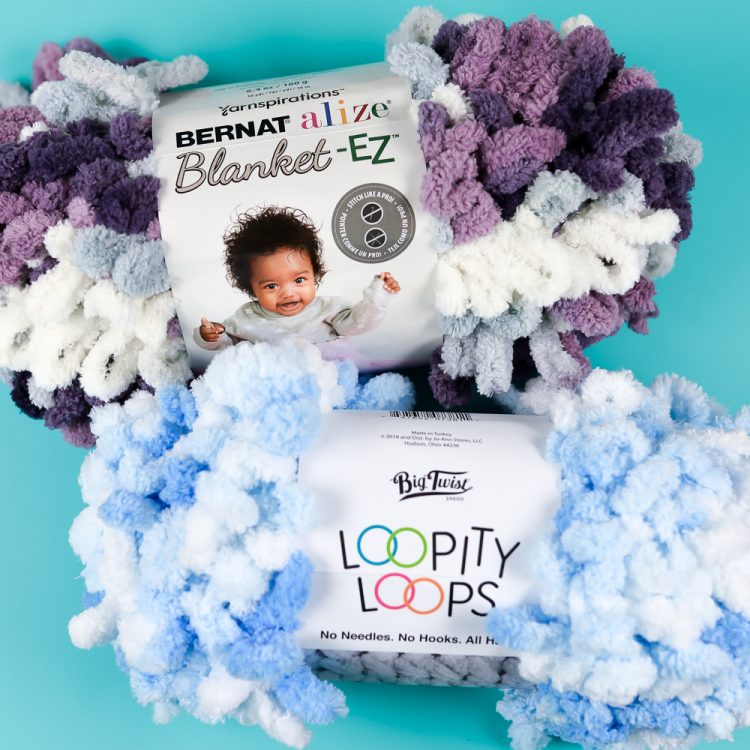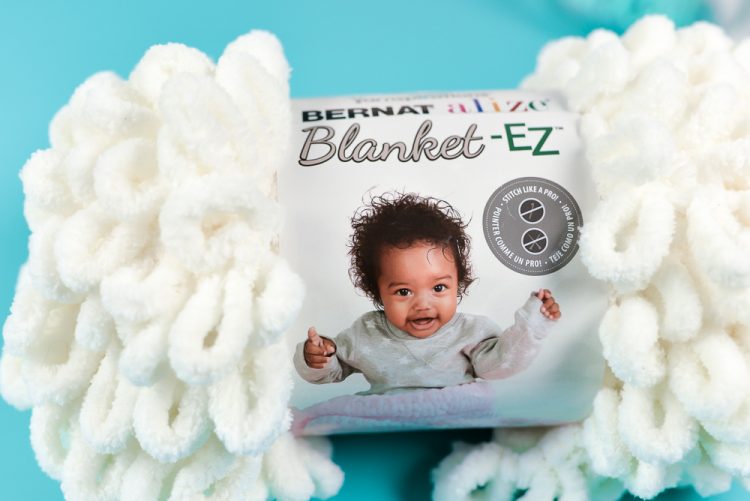 After staring at the skeins for too many days, I finally decided to take out the yarn and play around with it. JOANN sent me several colors of yarn from both the Bernat Alize EZ-Blanket line and JOANN's Loopity Loops line. They also have more amazing colors at JOANN, including a soft teal that I definitely need to use in a project at some point.
One of my boys came into the room and picked up the white skein and said, "mama, it's a sheepy!" So, it took me about three seconds after that to decide to make a sheep wall hanging.
Turns out knitting is super easy if you don't have to fuss with needles and your tension is automatically perfect! The loop yarn is different than other yarn. It has pre-formed loops built into it, so no needles are required to make the loops! And because each loop is the same size, you don't have to worry about tension issues. Perfect for fibercrafting newbies like me. This sheep project is so cute for nursery decor—and it took me less than an hour to make.
How to Make Cute Nursery Decor: Yarn and Felt Sheep
Supplies
Knitting Directions
Simply line up the number of loops your project is wide, and then work back along your line, feeding loops from your working yarn through the back of the loops of your bottom row, making sure to pull each stitch straight and taut. You can see more about knitting loop yarn here.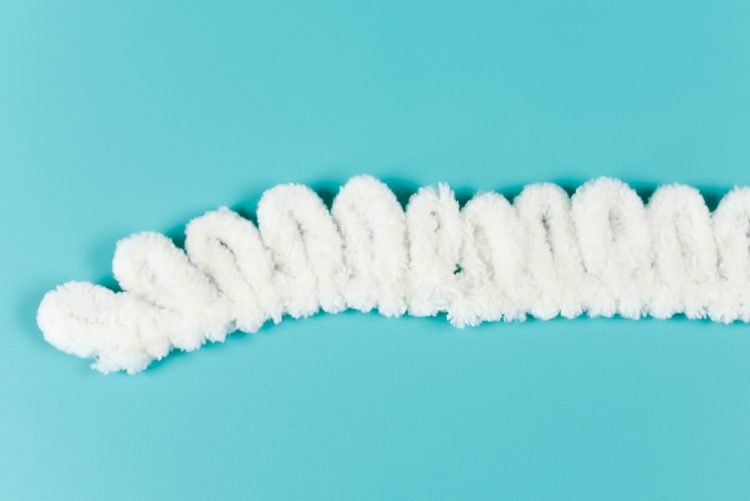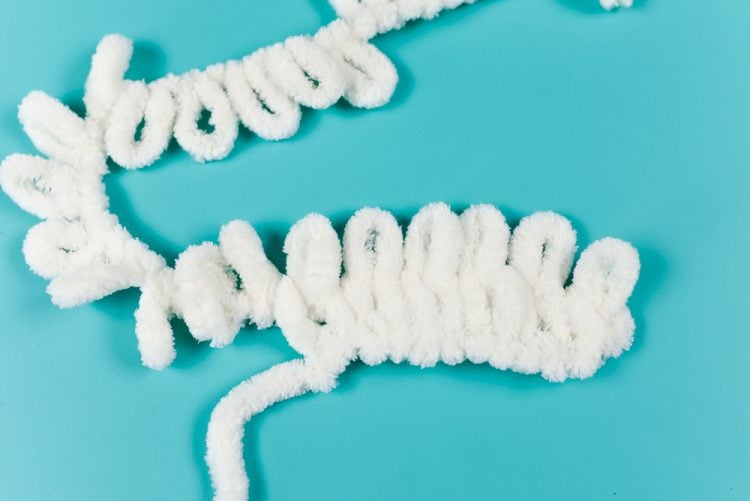 I wanted to create an oval shape, so I started with a row of 6 loops. On the second row, I increased the number of stitches to 8 by threading two loops from my working yarn through the first loop and two loops of my working yarn through the last loop.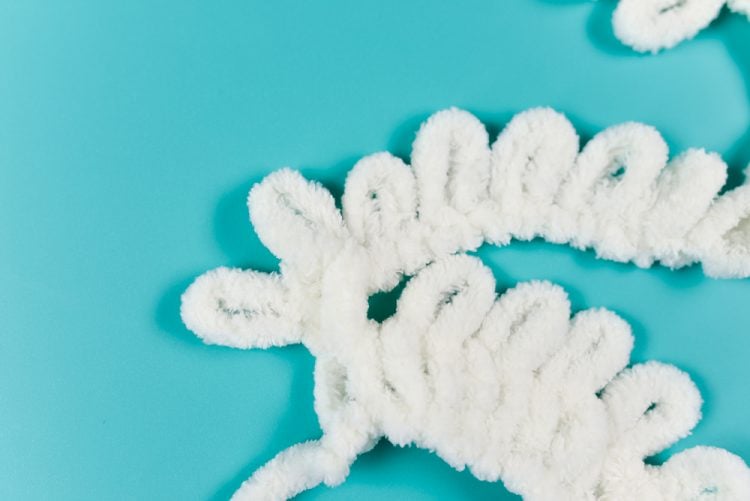 Then did the same on the next row. At the maximum width of my sheep, it's 12 stitches wide. I then decreased my stitches by threading one loop of my working yarn through two loops at the end of each row until I had an oval shape.
You can also trim at the bottom of the loop to separate the loop and create "standard" yarn for knitting in your ends.
Because I'm not a knitter by any stretch and this project is going to be hung on the wall vs. handled (like a blanket or scarf), I just trimmed a few loops to create regular yarn and…please don't kill me, knitters…hot glued it to the back.
Felt Directions
To create the face, ears, and legs, I cut black felt on my Cricut, using the Rotary Blade. I then used white iron-on to create her eye, adhering it to the felt using my EasyPress. You can download the free SVG file below. You can also just cut face, ears, and legs from felt by hand, and then use white craft or puff paint to draw the eye. I attached her face, ears, and legs using a bit of hot glue.
Stop pulling your hair out and start creating confidently with your Cricut! Finally understand how to use your Cricut with my Learn Your Cricut eBooks!
Want access to this free file? Join my FREE resource library! All you need is the password to get in, which you can get by filling out the form below!
I wanted my sheep to have a bit of sturdiness, so I also glued a felt oval to the back. This really helped her hang perfectly. To hang, I attached a piece of ribbon to the back using more hot glue.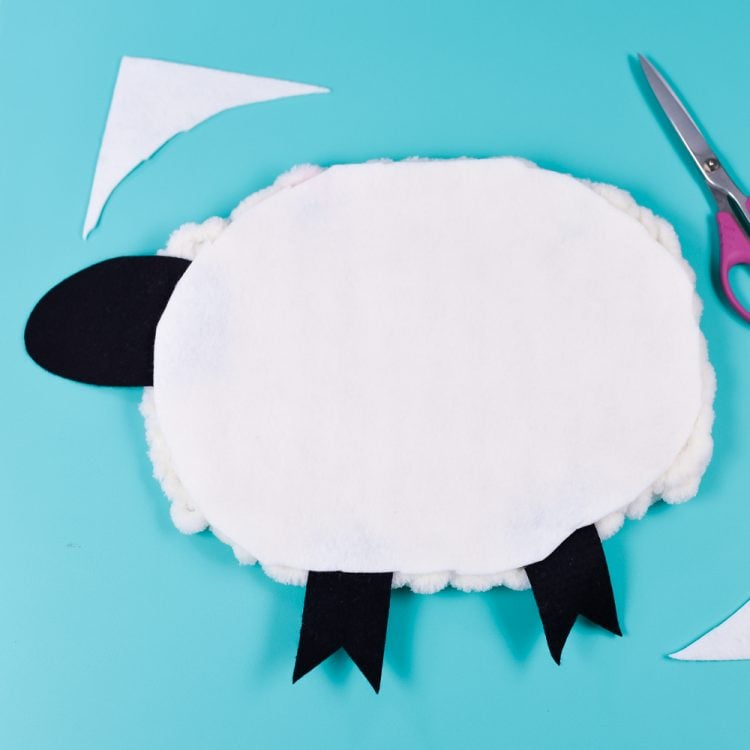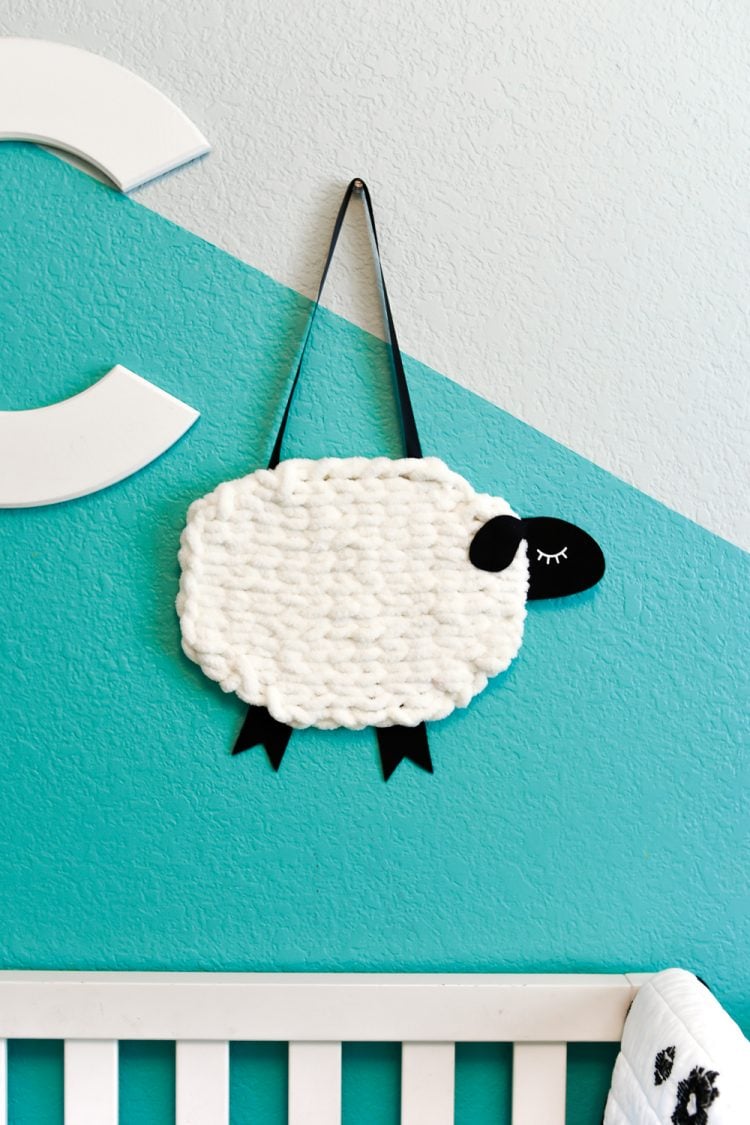 That's it! Pretty good for someone who pretty much never touches yarn, eh? Imagine what you can make with the Bernat Alize or Loopity Loops yarn if you're actually familiar with knitting, finger knitting, or even crochet!