Match the mama to her baby in this free printable baby shower game! This animal mother and baby matching game is both challenging and fun!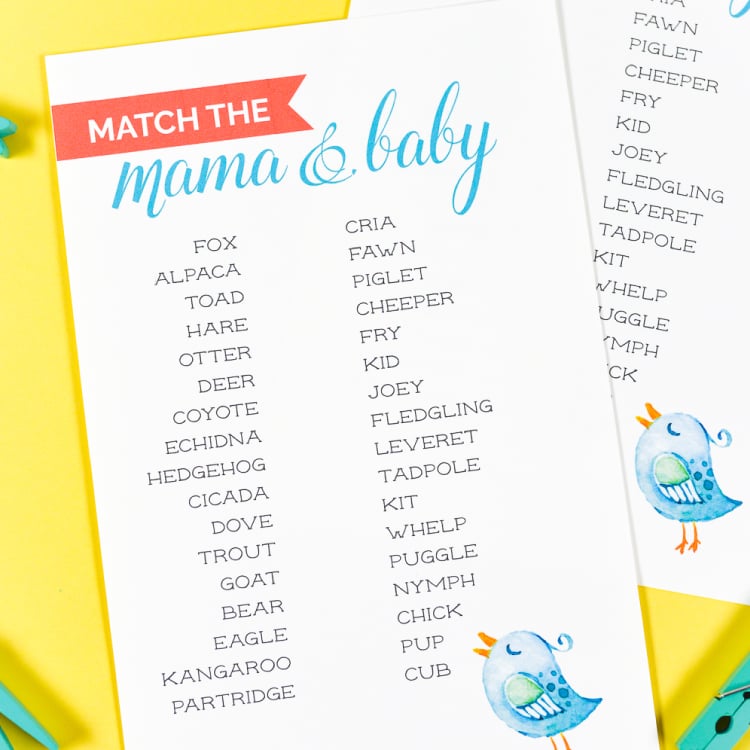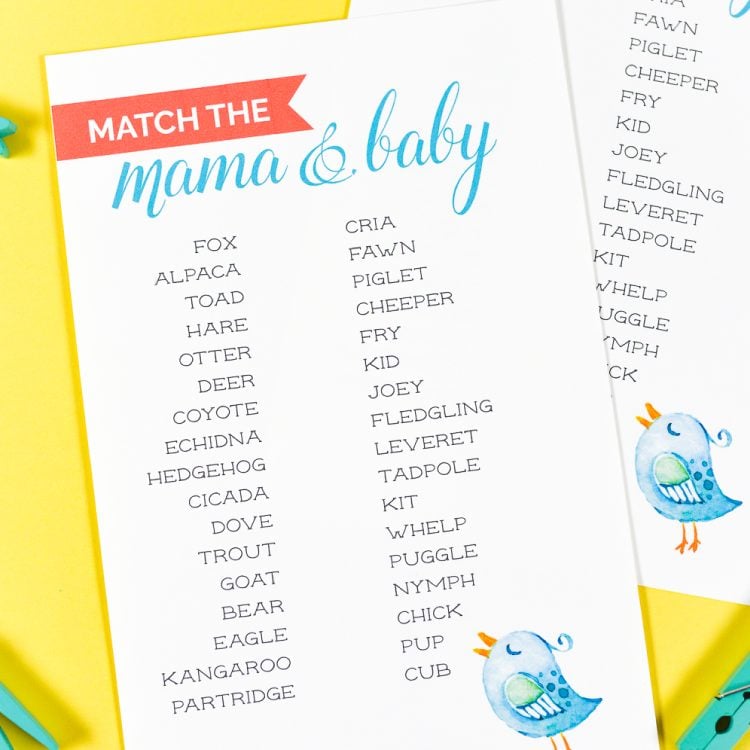 Want to save this post to reference in the future? Enter your email below and we'll send it right to your inbox!
On the hunt for some cute baby shower games? Tired of the taste the baby food? (Gross!) The candy bar in the diaper game? (Double gross!) Measuring around mom-to-be's belly (not gross, but definitely risky!).
Well you're in luck. I'm sharing this adorable baby shower game that I have had sitting here to share for months. Lots of months. An embarrassing number of months. But now it's finally available to download!
Enter your email address below to get this free file! If you're having trouble, make sure your pop-up blocker is turned off. Still having problems? Check out our Downloads FAQ.
This is a cute (and free!) printable baby shower game. All you have to do is match the animal mama with her baby. Easy, right? Not so fast! Do you know the mama to a fledgeling? A kit? A puggle, a nymph, or a leveret? There are some challenging ones on this list, so your baby shower guests will have a fun time trying to figure it out!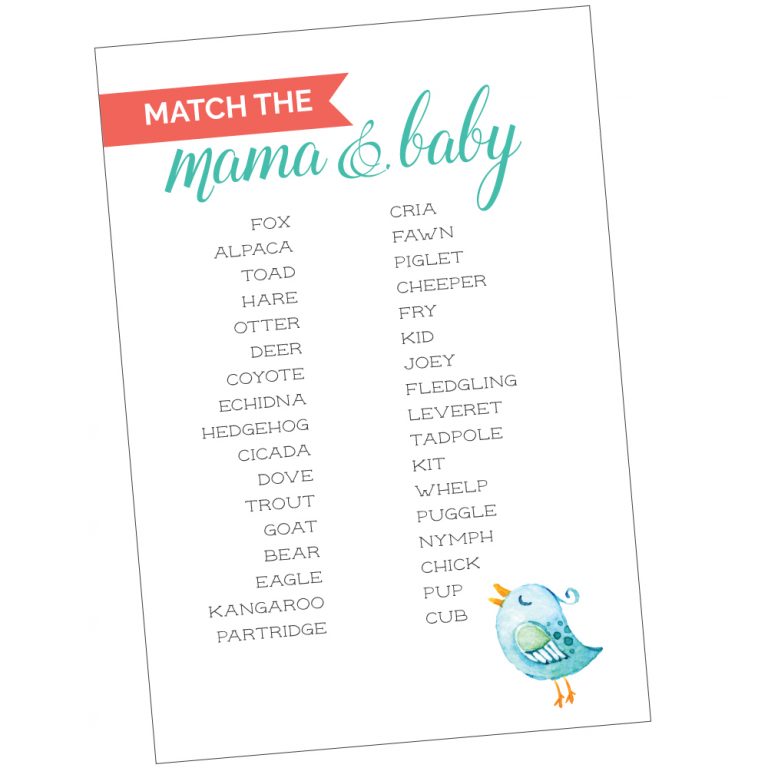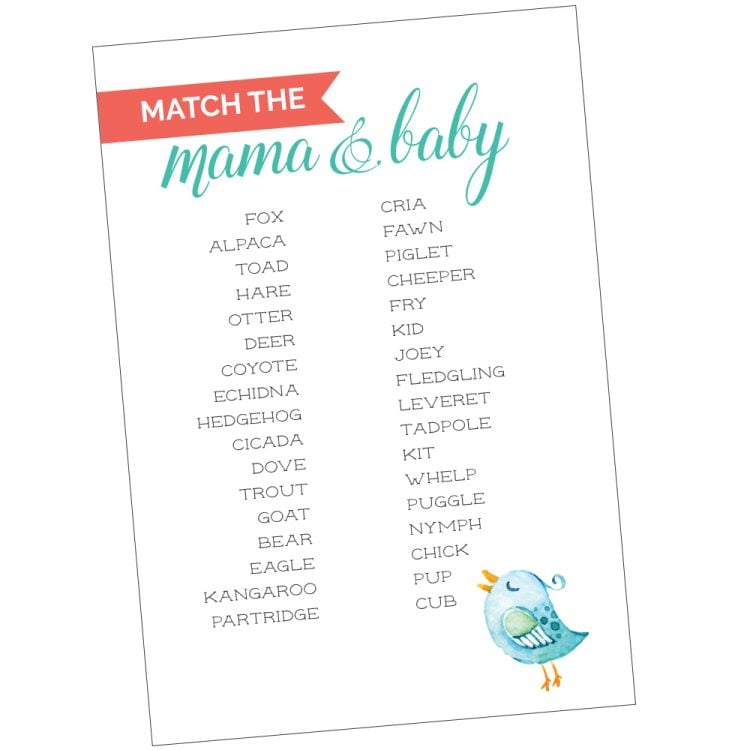 And of course, there's a answer guide included in the download! This game is sure to be a huge hit at any baby shower and is great for both small and large groups, especially for any animal-themed shower. I particularly love the sweet little bird at the bottom, encouraging you on.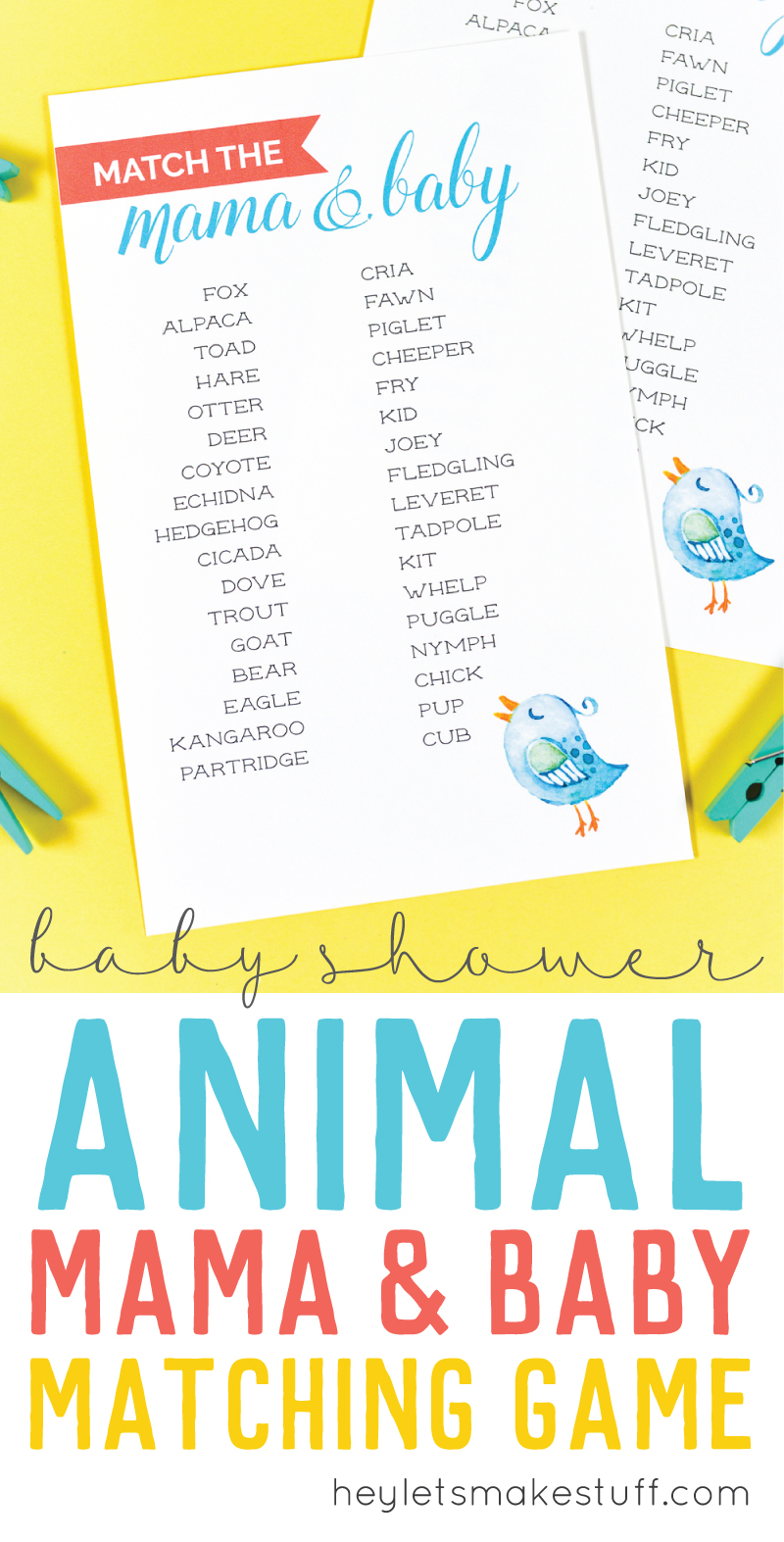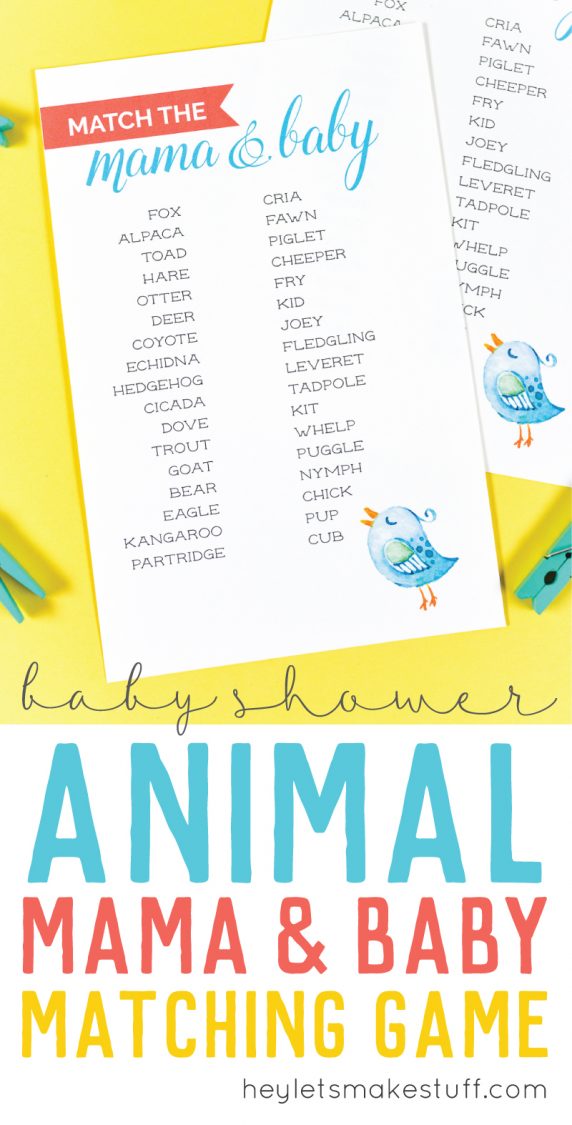 Make sure to also check out my matching Who Knows Mama Best? game! Do you have any baby shower games you love? Any original ideas that haven't been done a million times already? Leave me your ideas and links below in the comments!
Baby Shower Decorations