Last updated on February 14th, 2018 at 06:04 pm
Test your knowledge of American and British baby words with this fun baby shower matching game! Perfect for an English tea party baby shower.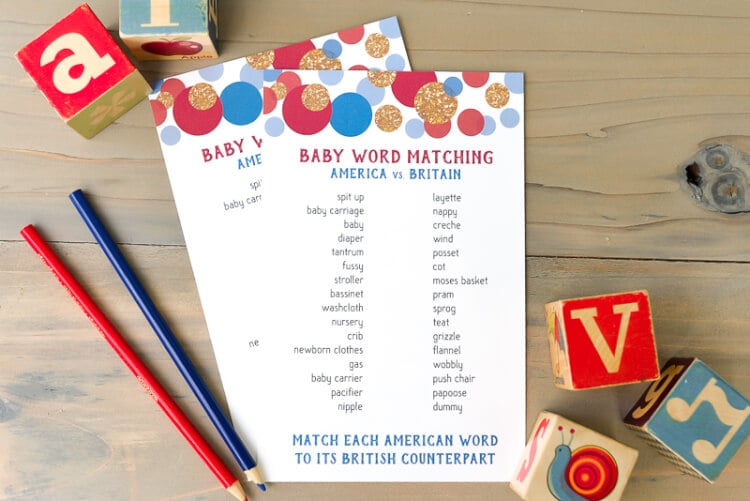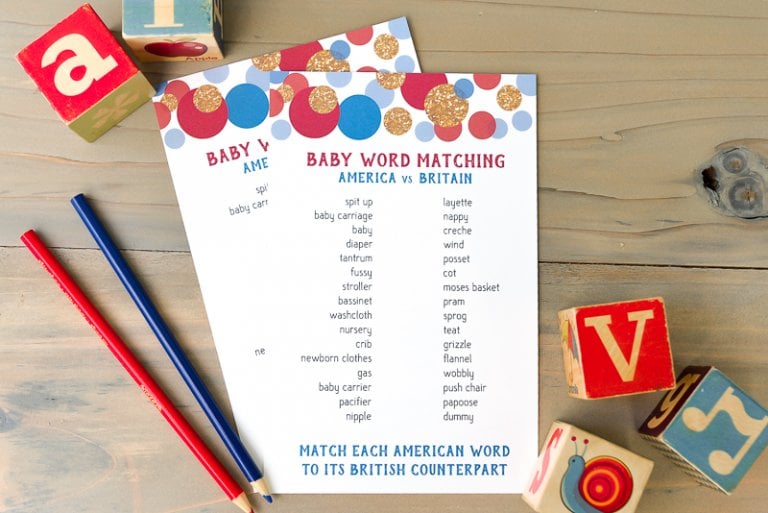 I've always loved Bridget Jones. I remember reading the book when it first came out and absolutely loving her adventures in life and love.
And, let's be real. I've always loved Mark Darcy. What girl doesn't?
The new Bridget Jones movie comes out today, Bridget Jones's Baby. In the movie, Bridget (Rene Zellweger) has to figure out who's the father of her baby — is it past flame Mark (Colin Firth) or handsome one night stand Jack (Patrick Dempsey)? Both would make incredibly adorable babies, I'm sure.
Ahem. Anyway.
Today I have a fun baby shower game for you to celebrate the release of the movie! This would be a lot of fun at an English tea party baby shower or one where the mum is from across the pond. It's an easy game to play — just match up the American words with their British counterparts. Some are easier than others!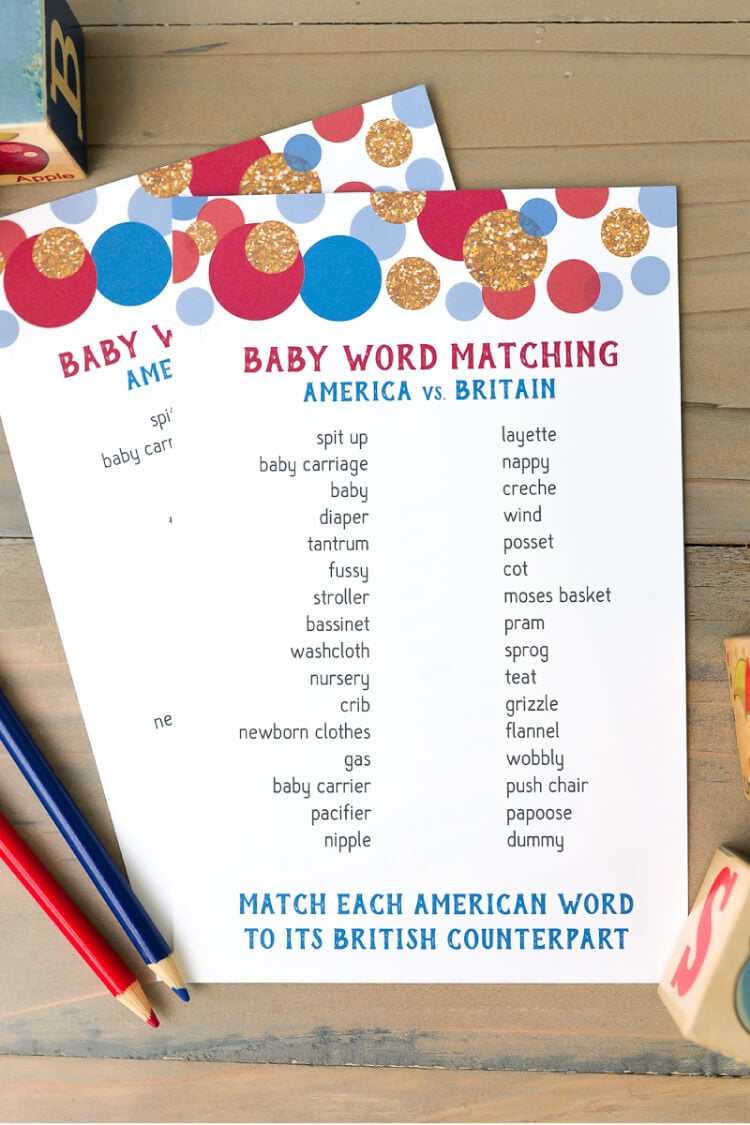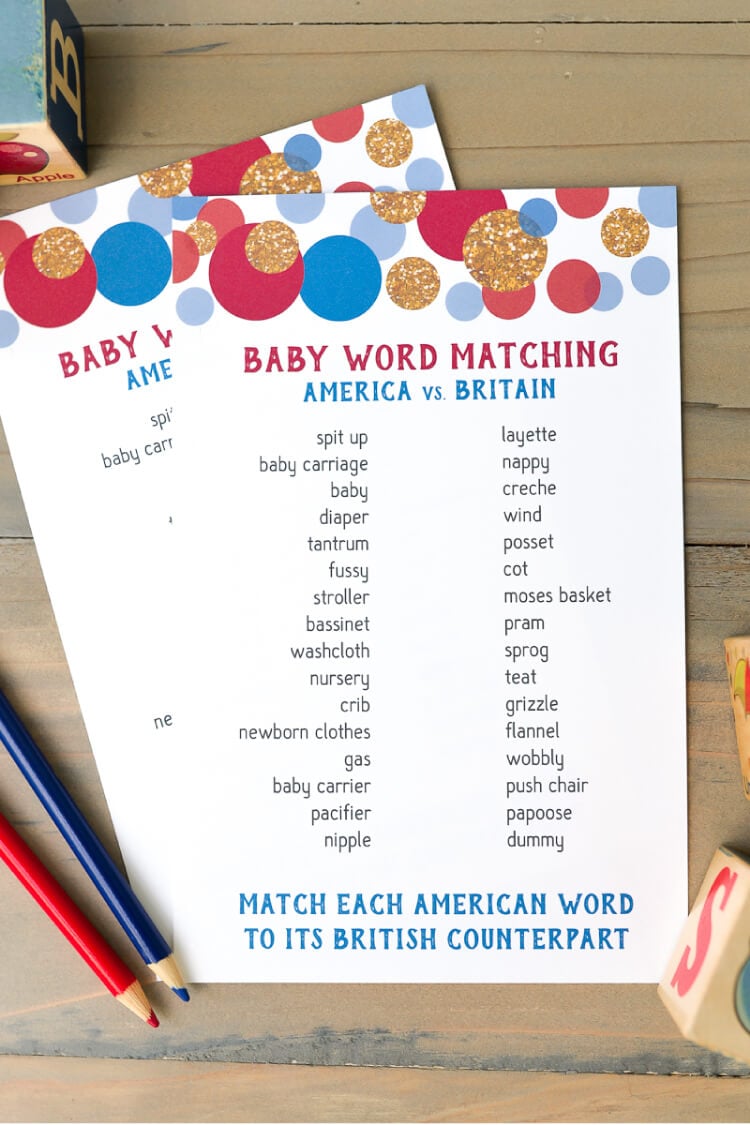 Just download, print, and play! It includes the answers as well, just in case you find yourself "throwing a wobbly" if you can't figure them out!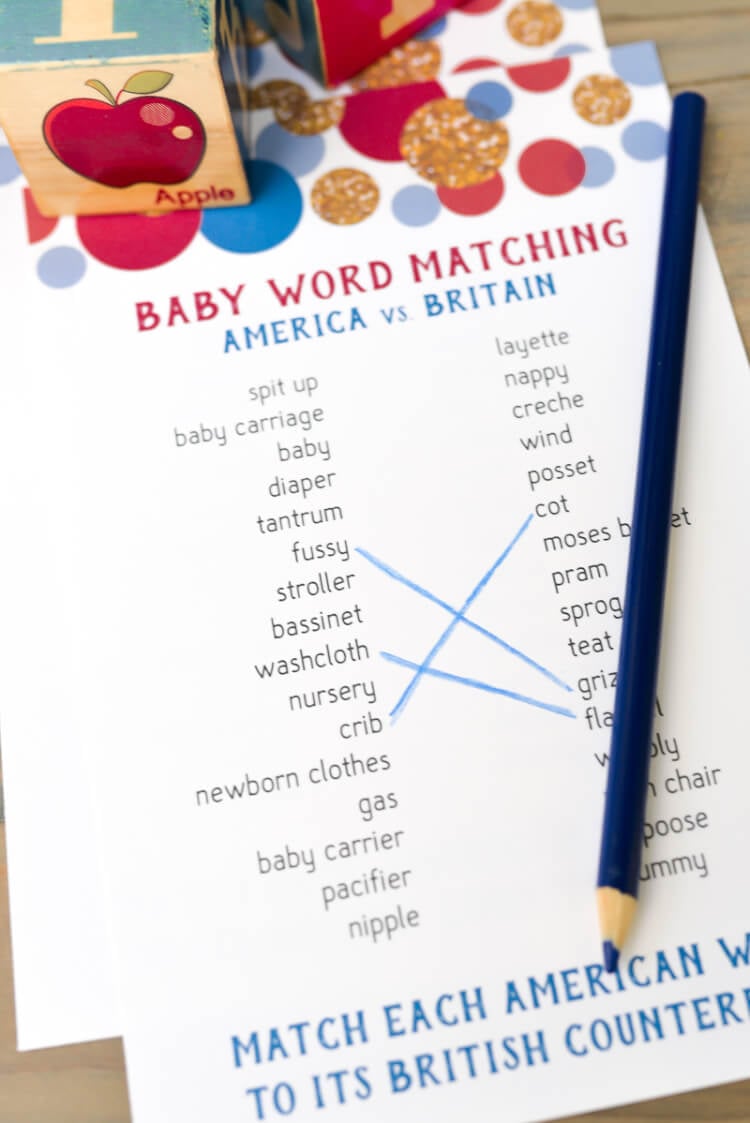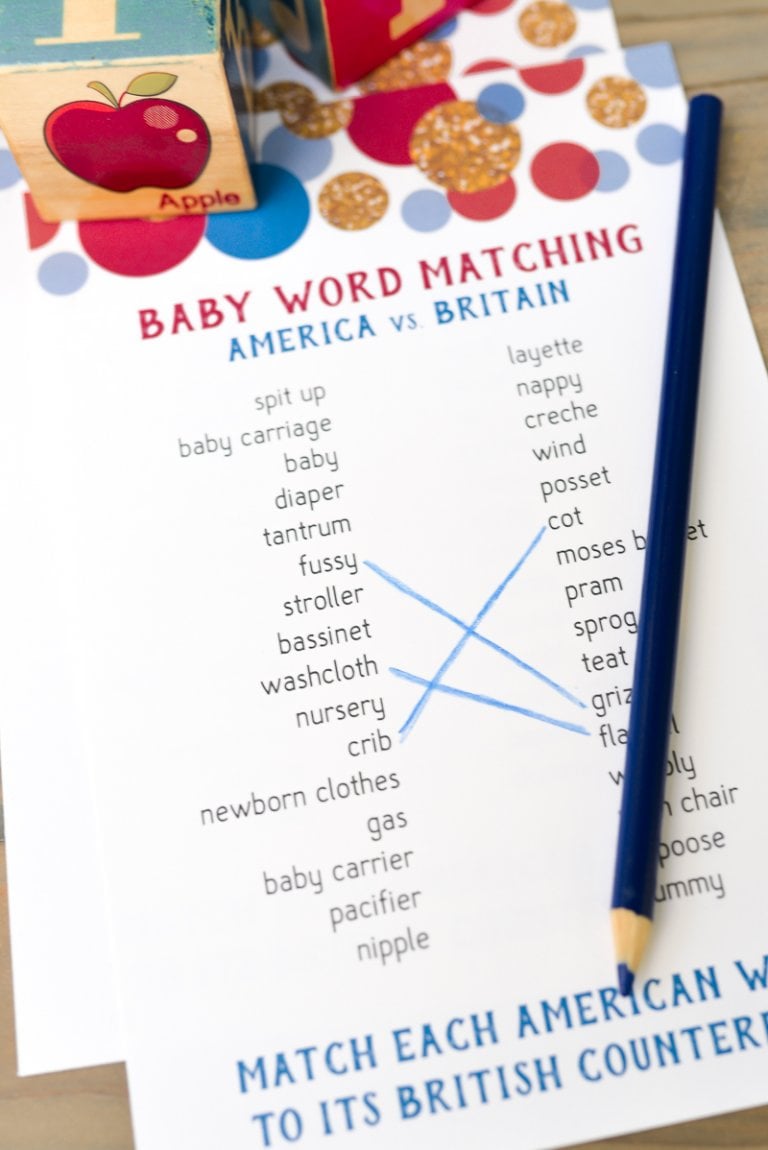 More Games You'll Love
Fun Baby Stuff
SaveSave