Orange ping pong balls plus fairy lights equal a fun Halloween Jack O' Lantern decoration! An easy project anyone can do using a Cricut or other electronic cutting machine, or even just a Sharpie.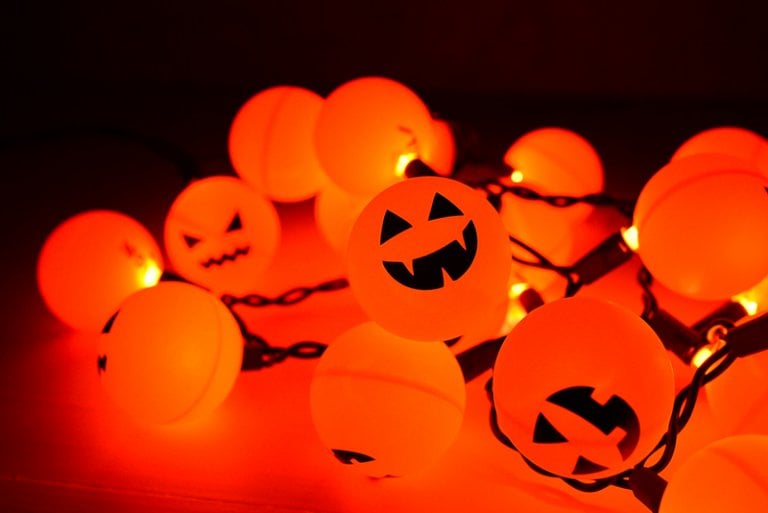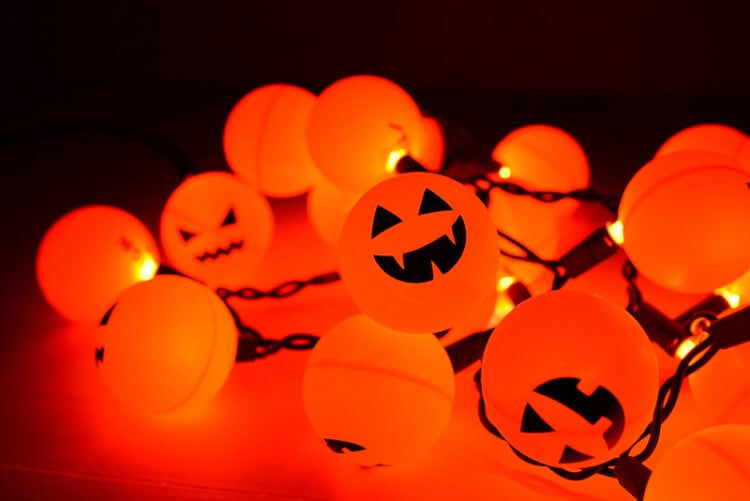 I've seen tutorials for ping pong ball lights before, but I decided to make a Jack O' Lantern set for Halloween! I'm going to string the set of lights from our porch this year.
Our court goes all out for Halloween (seriously, last year they strung a ten-foot-tall Harry Potter dementor thirty feet above the street between two pines!). It's never been one of those holidays that I've done much for, but this year I am starting early, making projects here and there so our house isn't a dud on this fun street.
This was a really easy project—I put it together one evening after my boys went to bed. Which means I didn't take pictures of the process because hashtag-mom-brain.
But trust me, this is a simple one. I used my Cricut to cut the vinyl jack o' lantern faces, but you can use a permanent marker and draw them on. Whatever works for you!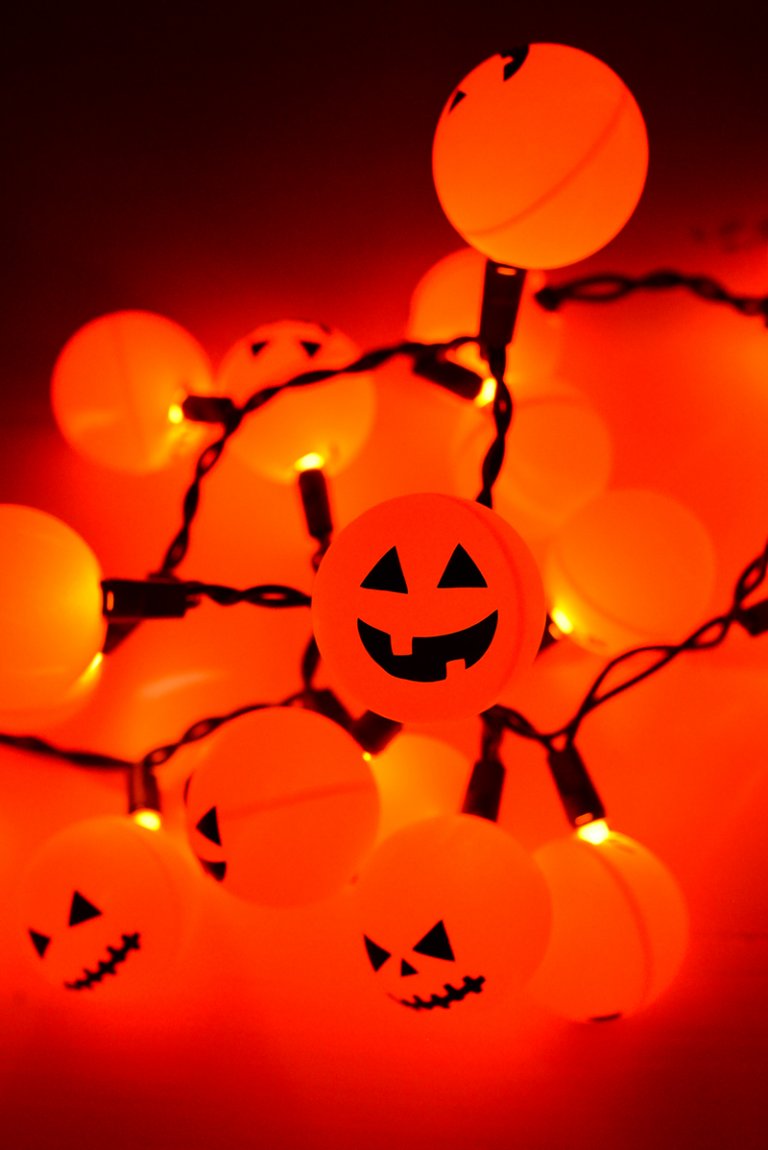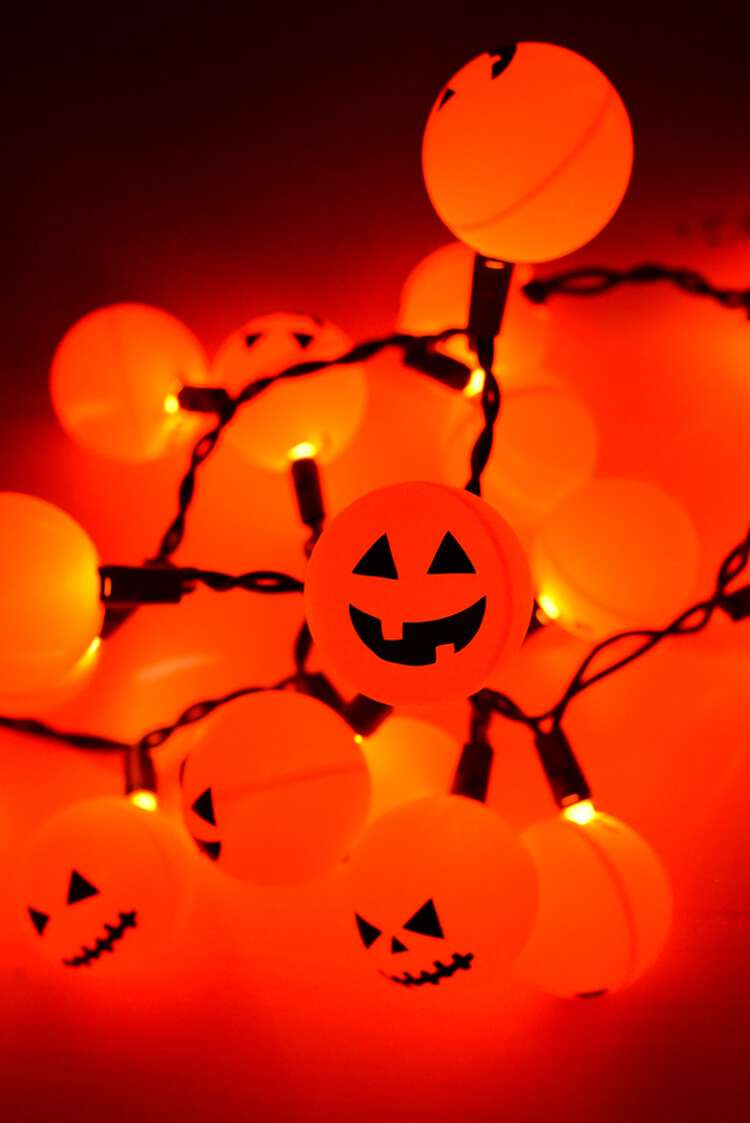 Jack O' Lantern Ping Pong Ball Lights Supplies
Want access to this free file? Join my FREE resource library! All you need is the password to get in, which you can get by filling out the form below!
Jack O' Lantern Ping Pong Ball Lights Instructions
Using the Xacto knife, cut a small "x" over the logo of a ping pong ball (be careful—obviously that knife is sharp!). If your ping pong balls don't have a logo, cut your "x" anywhere but the seam. It's just easier to avoid the extra strong plastic at the seam. Learned from experience on that one.
You can either draw/vinyl the jack o'lanterns faces before or after assembling the lights—I did it after, but I think it might be easier to do it before, especially if you're drawing.
If you want to use your Cricut or other electronic cutting machine, you can download the files (in the supply list) and apply the vinyl directly to each ping pong ball. I changed up which eyes went with which mouth, to make them all different.
Stop pulling your hair out and start creating confidently with your Cricut! Finally understand how to use your Cricut with my Learn Your Cricut eBooks!
Stick the first light on the string through the "x" that you made, making sure to push it in all the way.
Repeat, repeat, repeat until you've cut and placed all the ping pong balls. It'll look something like this during the day: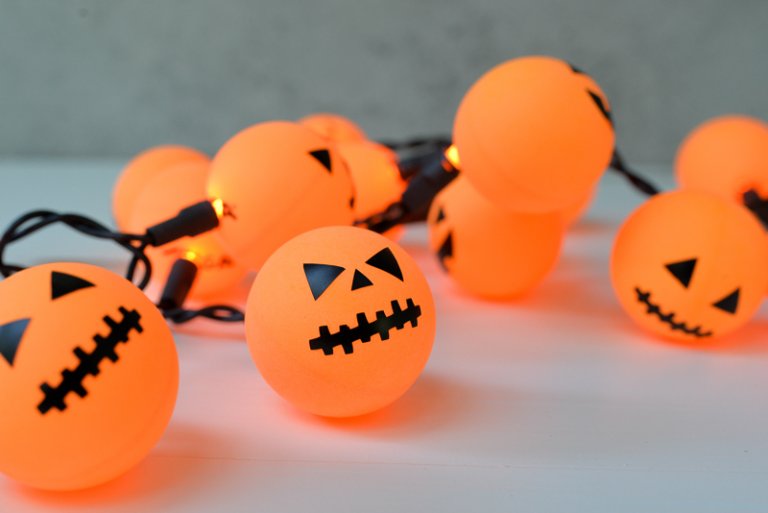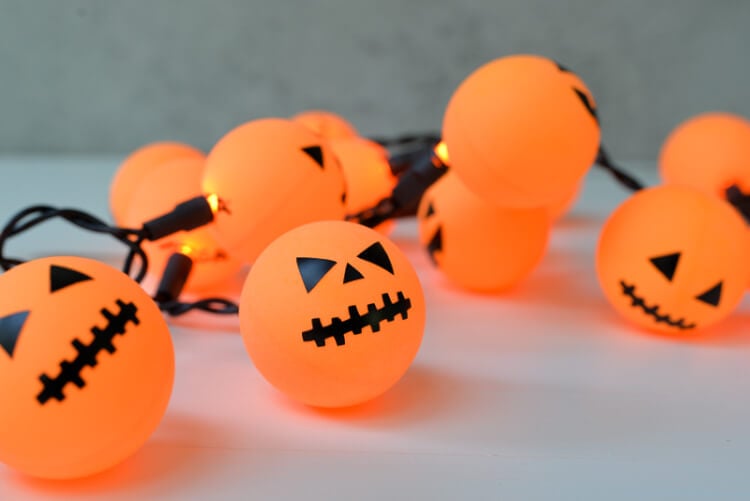 And something like this at night!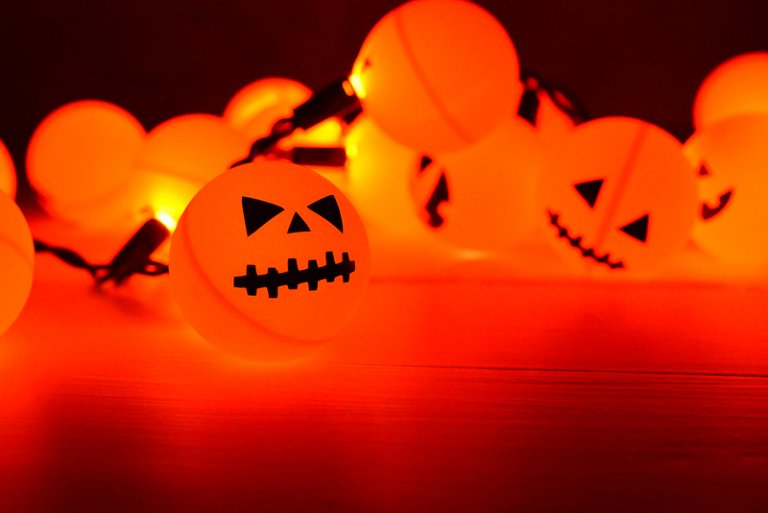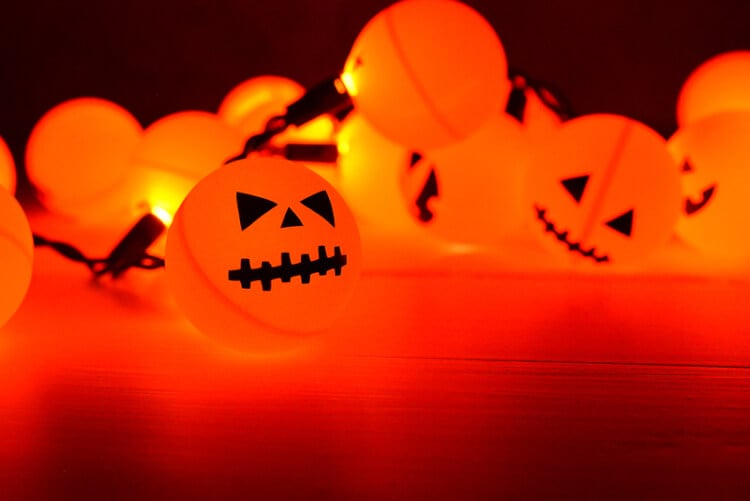 So fun and spooky!

Get Ready for Halloween