Say what you're really thinking with these funny gift tags for Christmas! These printable gift tags will make the recipient laugh out loud and probably score you some points before the gift is even opened!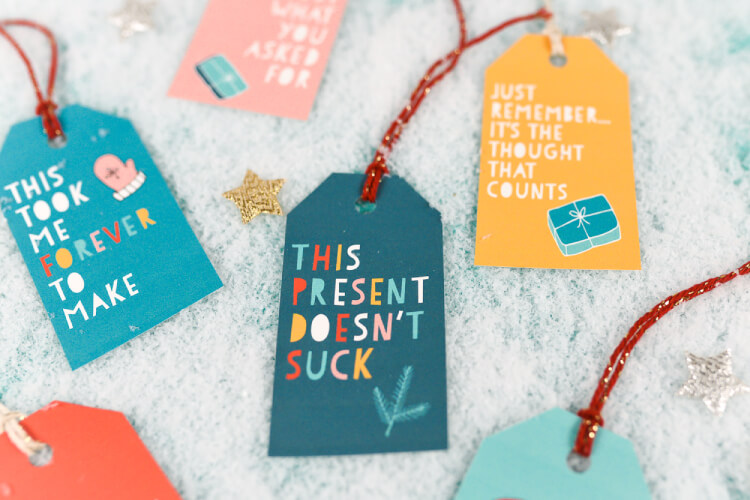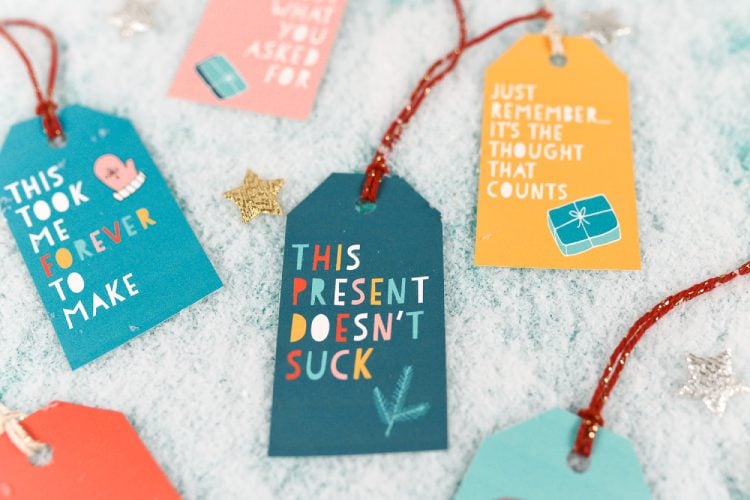 Want to save this post to reference in the future? Enter your email below and we'll send it right to your inbox!
Have you ever given a gift that you weren't, well, proud of? Well, I have the perfect accompaniment to any imperfect gift!
If you need your gift tags to do a little heavy lifting for you this year, download this hilarious set of six printable gift tags for every gift-giving scenario! They're great for adding a little humor to your holidays.
Spend ages sewing a quilt for someone? You'll definitely want the "This Took Me Forever" gift tag.
Just bought presents of your spouse's wishlist? The "This Is Just What You Asked For" gift tag is perfect.
Totally failed at your present game this year? Perhaps make them laugh with the "You'll Probably Hate This" or the "Just Remember…It's The Thought That Counts" gift tags
Or if it's the best gift ever, you'll definitely want to use the "This Present Doesn't Suck" gift tag!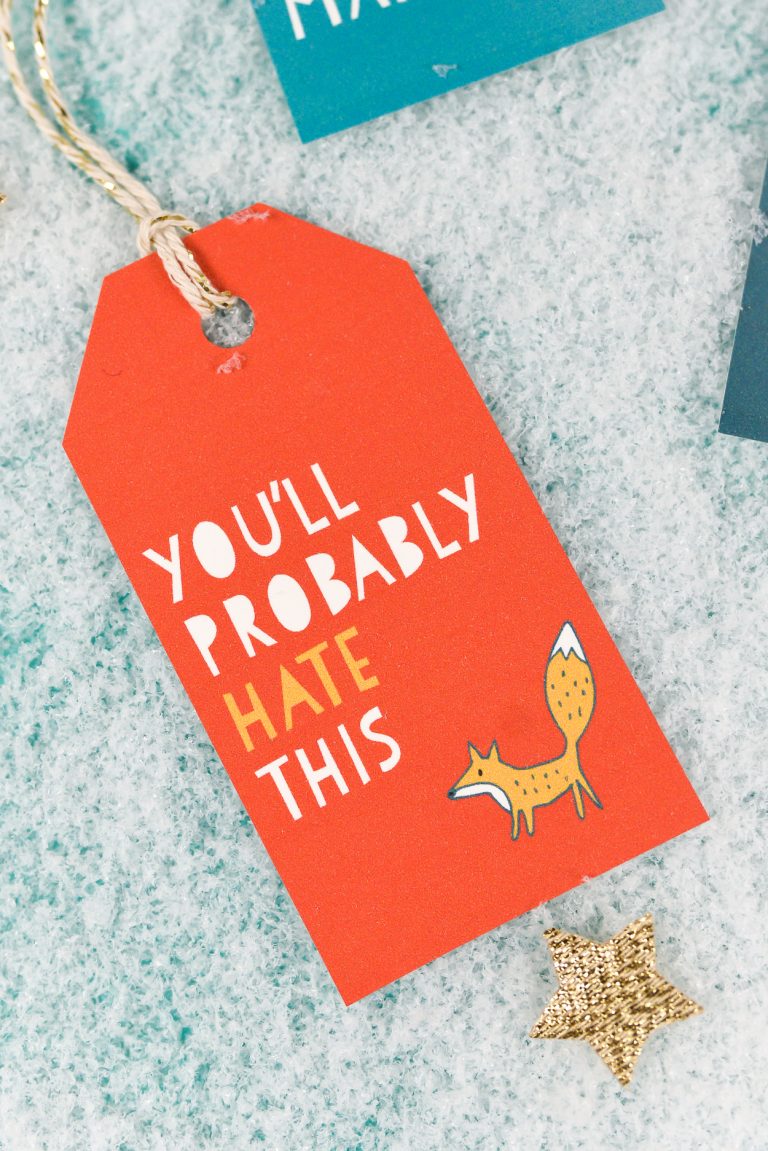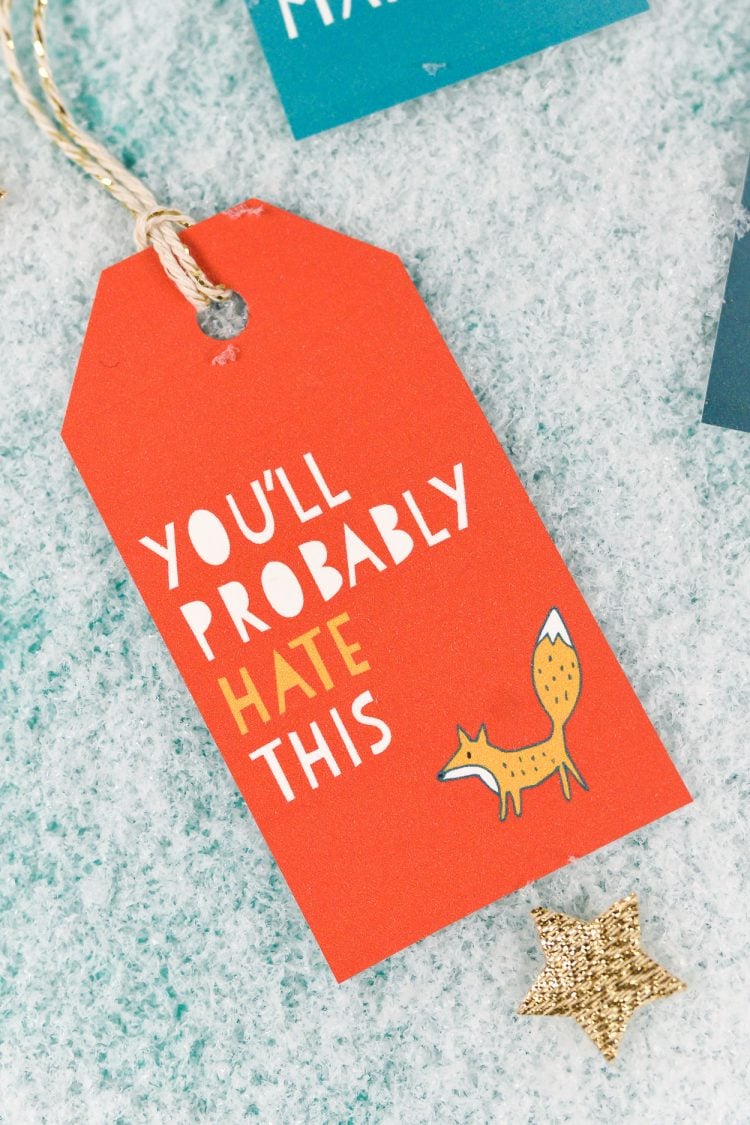 Just print these gift tags for Christmas using your home printer, cut them out, punch a hole and tie with twine or ribbon (baker's twine is my favorite!). You could also take them to the local print shop to print them on a laser printer so the colors really pop (or get yourself a laser printer!). The modern color palette is both fun and yet will still coordinate with all sorts of wrapping paper and gift bags.
Also perfect as white elephant gift tags! So many funny options that will make any gift recipient laugh out loud.
Download the Totally Honest Printable Gift Tags
Enter your email address below to get this free file! If you're having trouble, make sure your pop-up blocker is turned off. Still having problems? Check out our Downloads FAQ.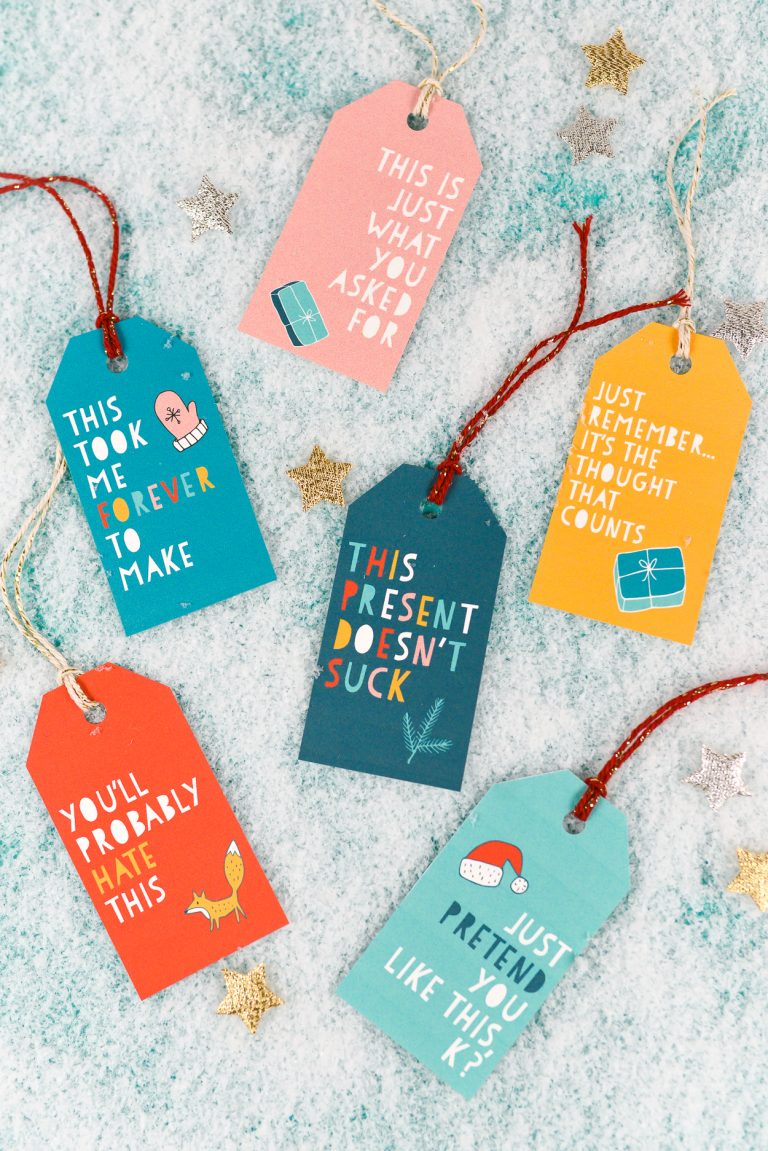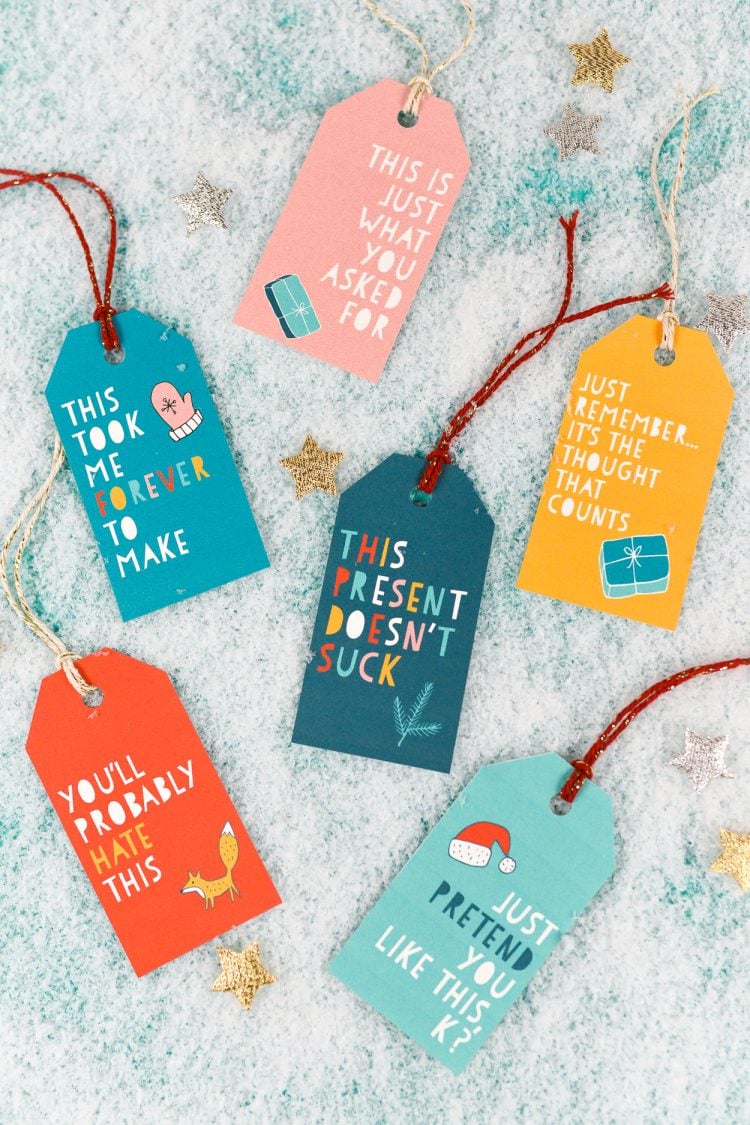 Grab our Printable Christmas Games Bundle
These Christmas games are perfect to do as a family by a warm fire, or give to the kids to keep busy while you wrap gifts! There's six printable games in the bundle!
And no matter what gifts you give and receive this year, it's the thought that counts! (And yes, there's a gift tag for that—ha!) Looking for not-so-snarky gift tags for Christmas? I've got a cute Christmas gift tags set!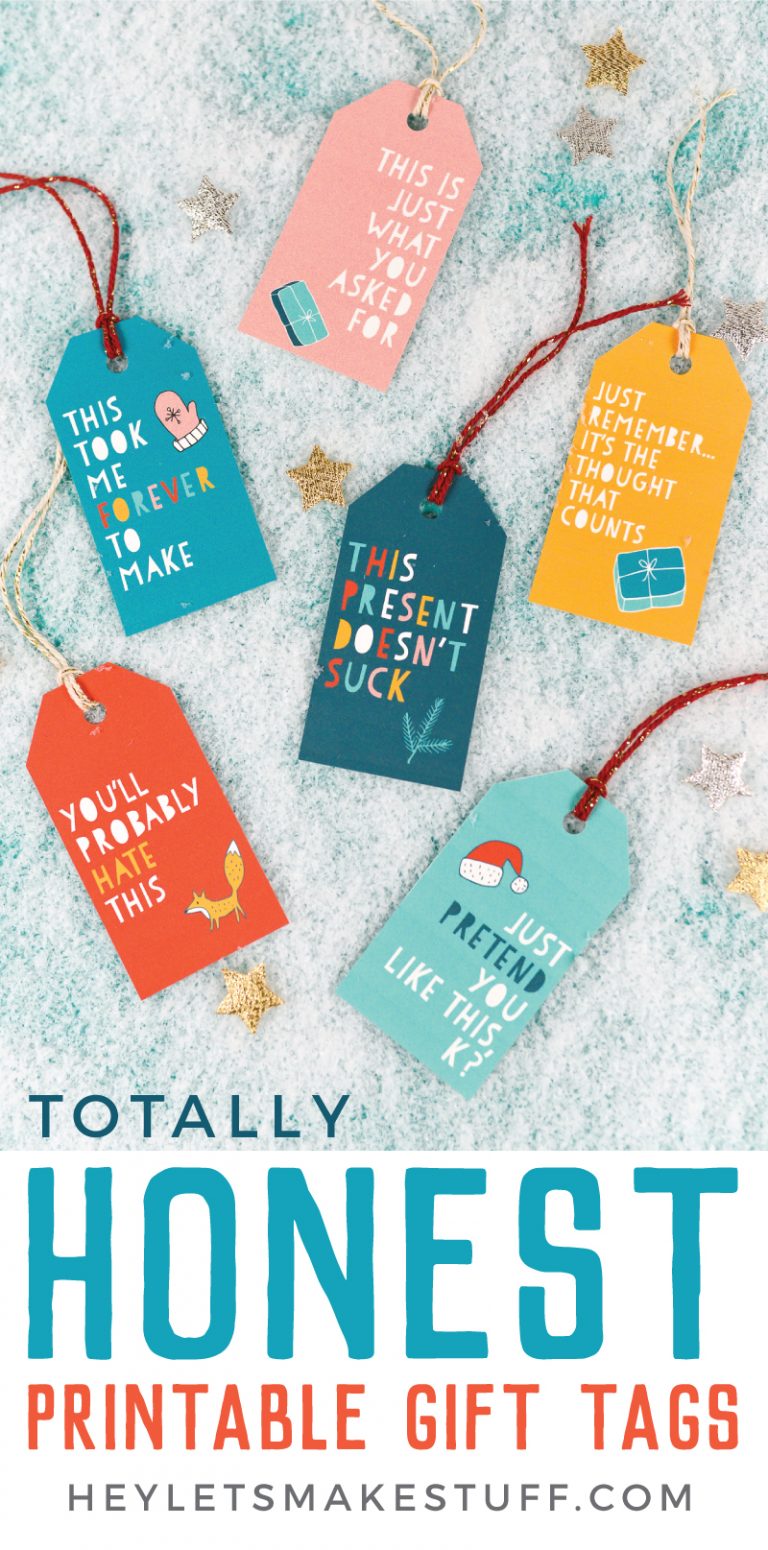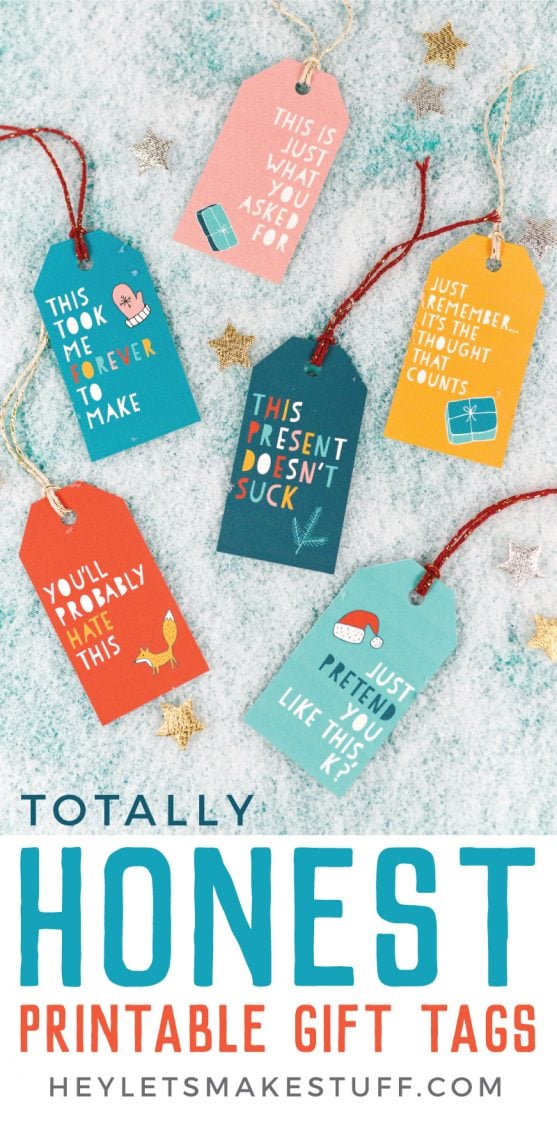 Lazy? Just Buy the Darn Gift Tags