Looking to get crafty with your sublimation printer for the holidays? Get my twelve free Christmas sublimation designs bundle and make all sorts of gifts, holiday decor, and more!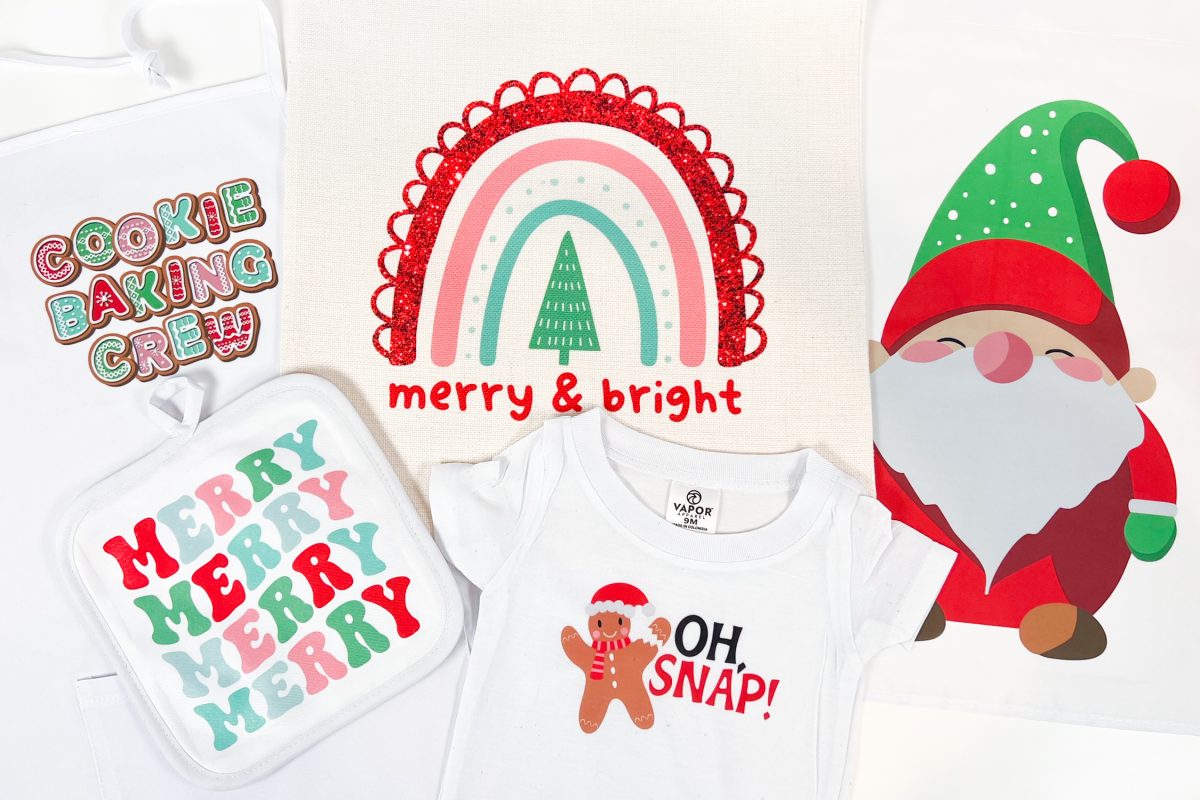 Who doesn't love freebies?! Today I'm sharing a bundle of twelve free Christmas sublimation designs that you can use to make all sorts of fun sublimation projects this holiday season!
One of the best parts of the holiday season is crafting handmade gifts for others. I truly love to gift handmade as often as possible. Whether it's something I've created, or something I've purchased from a small business, it always feels a bit more special.
And don't get me wrong, I love to create for myself, too! I absolutely love decorating for the holidays and usually create something to add to our decor collection. There's something so special about creating cozy Christmas decor for your own home!
That's exactly why I designed this bundle of twelve free Christmas sublimation designs. This bundle includes a zip file with 12 PNG files, each with a transparent background, and comes with a commercial license up to 500 handmade goods (physical products, no POD). There's truly something for everyone on your list! Whether you're decorating your home or giving handmade gifts this holiday season, I'm sure you'll find something you love!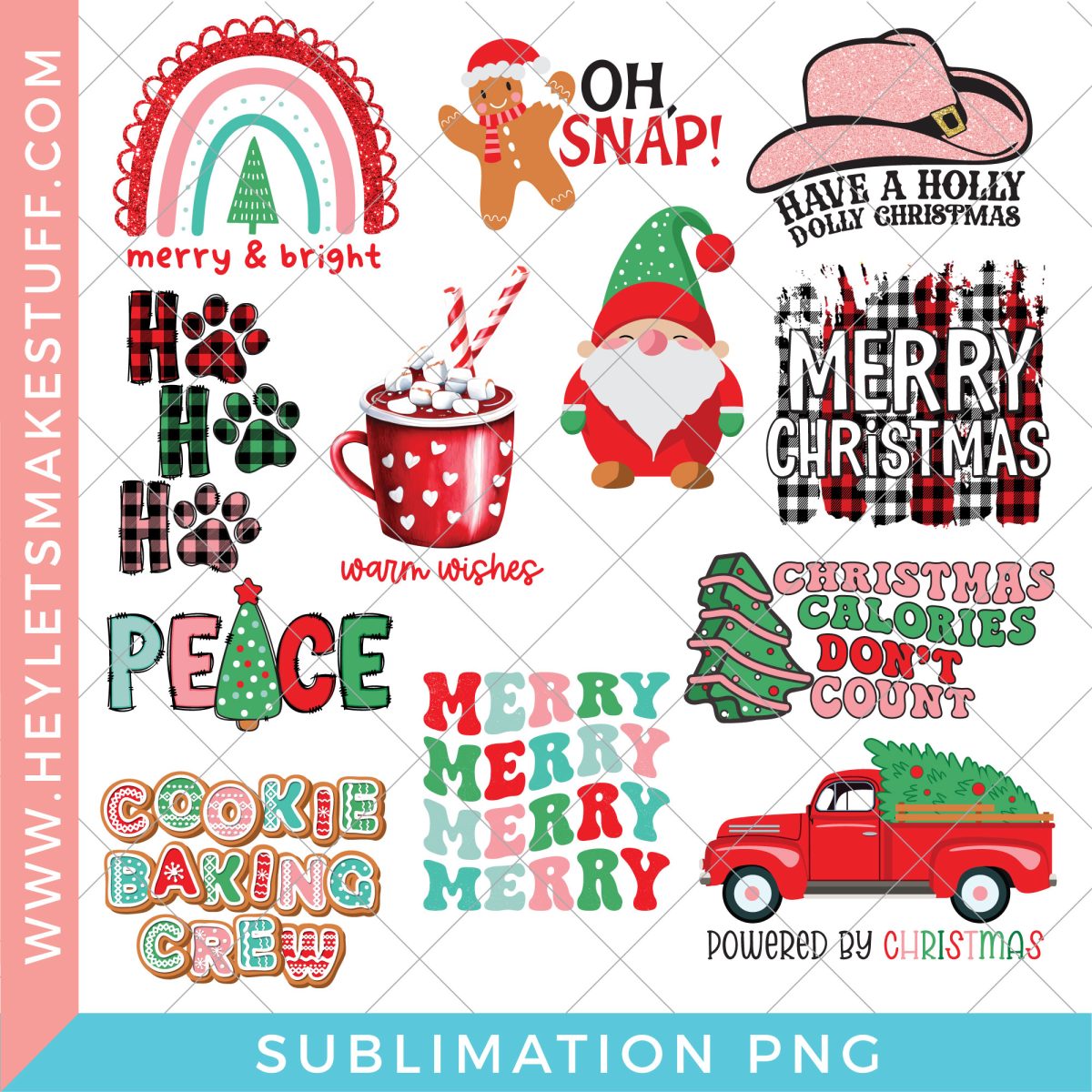 ​New to sublimation printing? Check out my Beginner's Guide to Sublimation Printing!
Watch the Video and Make with Me!
I used these files to make five fun projects for the holidays over on my YouTube channel! You can watch as I make an apron, a garden flag, a pot holder, a baby bodysuit, and a tote bag, all with these files! AND you'll be redirected to my friend Angie Holden, who has even more free Christmas sublimation files for you! Just hit play below to watch. Then keep reading for even more ideas for using these Christmas sublimation designs!
Get everything you need to make these Christmas sublimation projects in my Amazon store!
How to Use These Files!
Want even more ideas? Here are some to get your creative mind going!
This time of year is definitely mug season! Create a merry mug for yourself using the Merry design. Use the Holly Dolly Christmas design to create a gift for the Dolly-obsessed, pink lover in your life or the adorable Christmas Gnome to make a wine or coffee tumbler!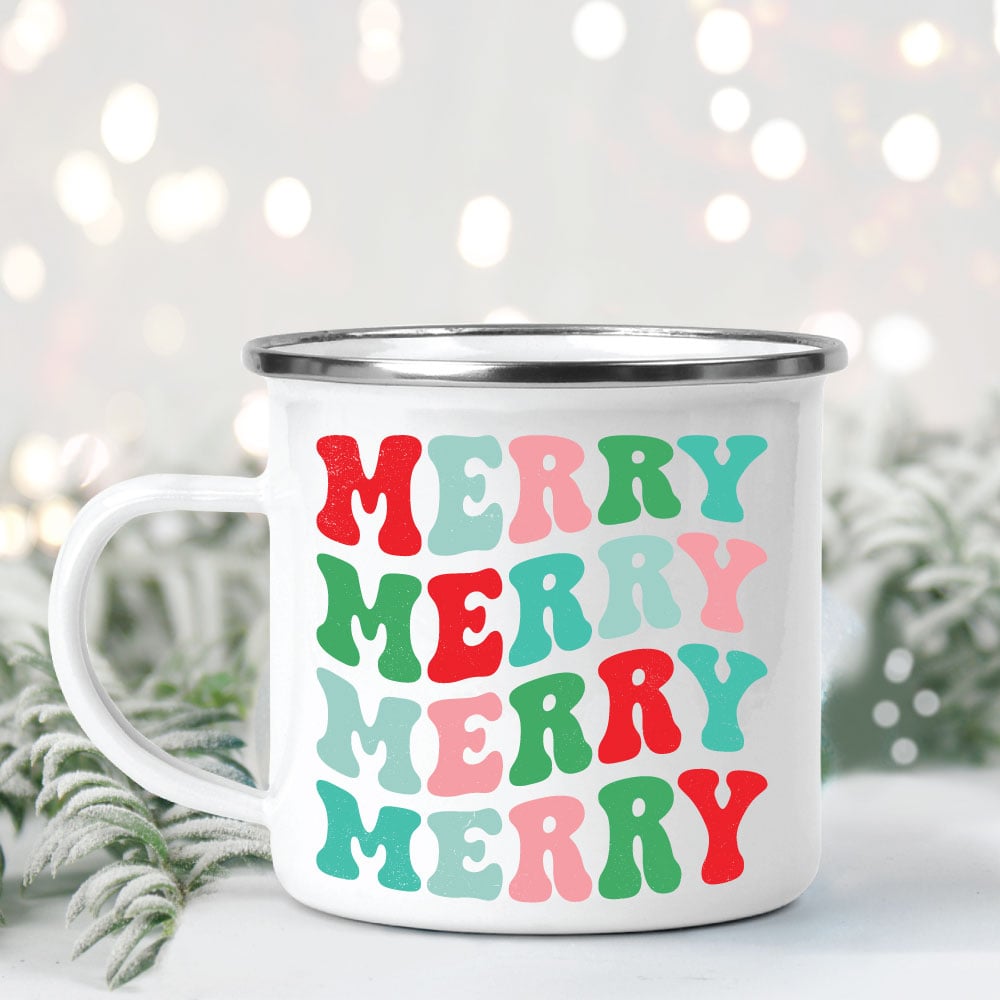 Need a refresher on how to create mugs using sublimation? Check out my beginner's guide to sublimation on ceramic.
While you're cozying up with your new mug, use these Christmas sublimation designs to create updated seasonal decor.
Make an adorable pillow with the Warm Wishes design and your heat press. You can use these pillow covers for sublimation! Just add an insert and swap out the covers whenever you need an update!
Want to make some holiday ornaments? The Peace Christmas tree sublimation image is made just for that! Sublimate on these ceramic or metal ornaments and use them to decorate your tree. They both sublimate beautifully! Want to make something for your fur baby? Grab the Ho, Ho, Ho pawprints and create an extra ornament or add a sublimation stocking to your mantle!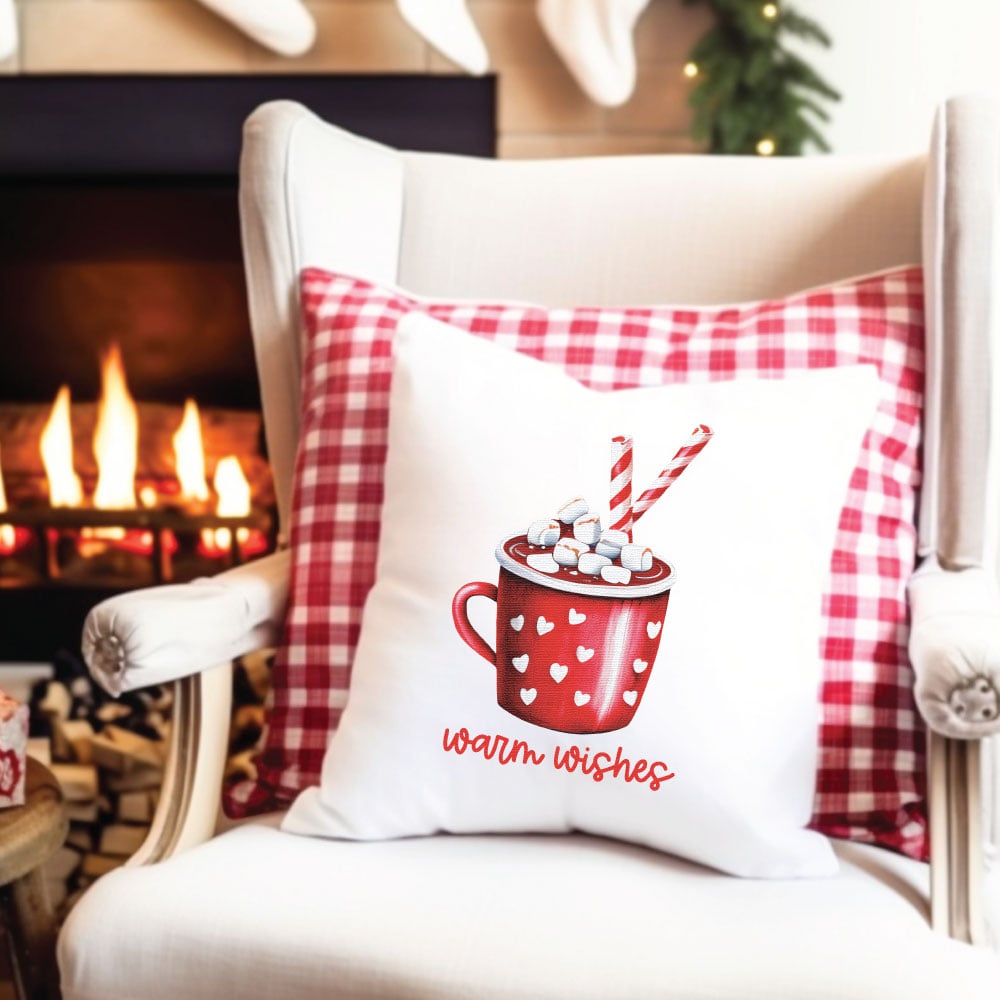 Planning some holiday baking? Use the Cookie Baking Crew image to design a custom sublimation apron. Looks festive and keeps everyone just a bit cleaner in the kitchen! While you're at it, why not create matching shirts for your whole crew? Grab the Oh, Snap gingerbread or Christmas Calories Don't Count designs to keep with the baking theme! Have you heard of Subliflock? It's a great way to sublimate on dark colors if you'd like to use something other than a white shirt!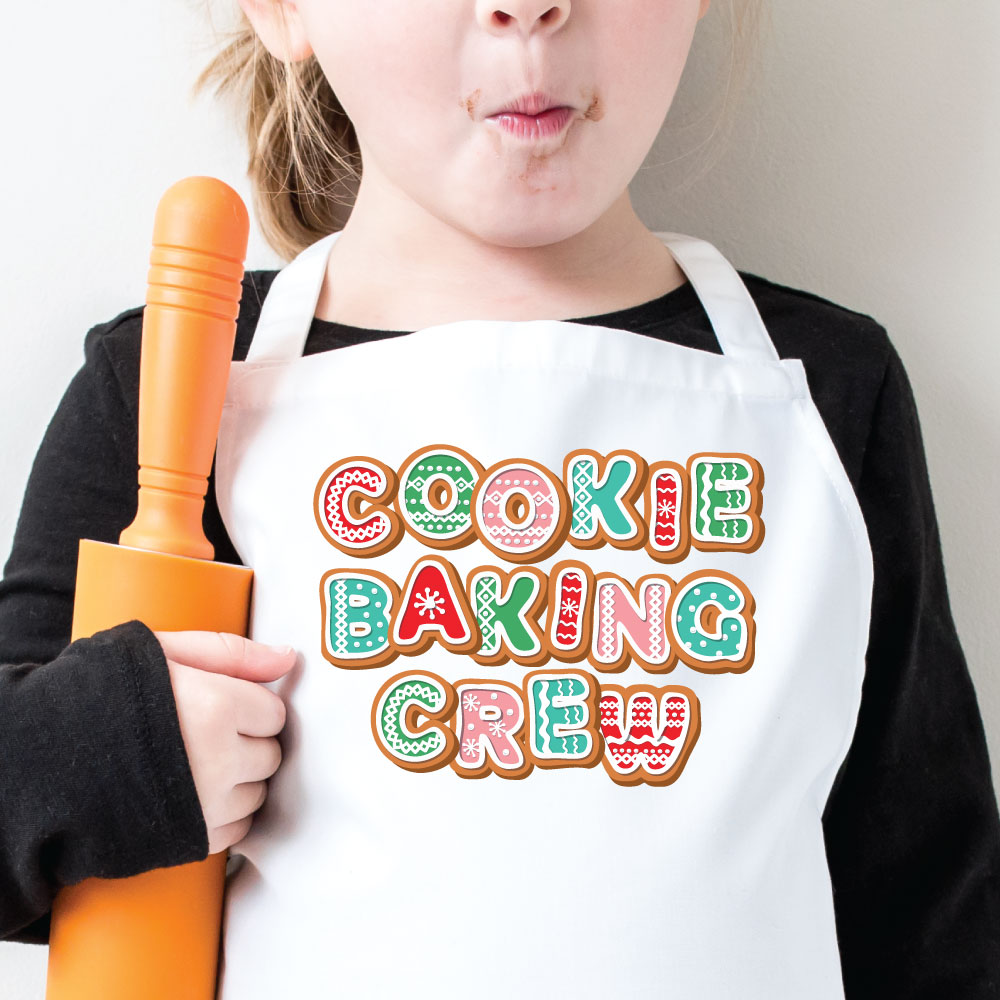 I hope these free sublimation designs inspire you to create some holiday items of your own! Comment below and let me know what you made!
Get everything you need to make awesome sublimation projects on my Amazon shopping list!
Download the Free Christmas Sublimation Bundle under S17
This file can be found in my Free Craft Resource Library. The file number is: S17.
Want access to this free file? Join my FREE resource library! All you need is the password to get in, which you can get by filling out the form below!
If you're looking for more holiday gift ideas, Cricut makes a wide assortment of sublimation-ready blanks, or check out my Sublimation Blanks and More post!
Want more free files? Head to the sublimation section of my craft library, where you'll find all sorts of high quality free sublimation files, SVG files, printables, and other digital files!