Get ready to hop into Easter! Use these Easter Egg SVG files for all your cute Easter crafts and projects.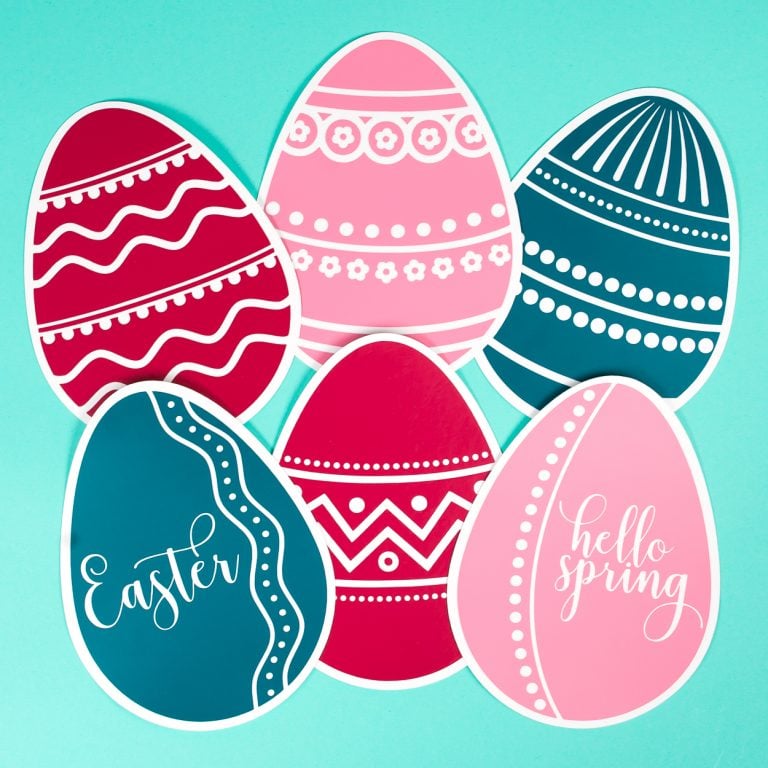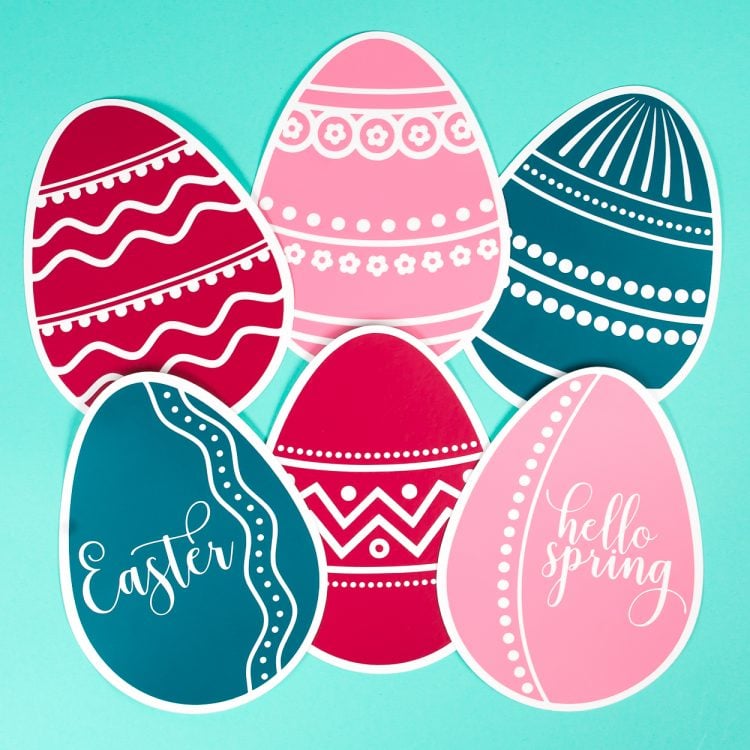 Want to save this post to reference in the future? Enter your email below and we'll send it right to your inbox!
Guys, spring is coming early here to Northern California. I kid you not, it's the middle of February and today I have the windows open and I'm wearing flip flops. I saw a field of daffodils yesterday! While it's nice in February, I don't want to even think about how hot it's going to be once summer rolls around. I'm going to have to start summering in the arctic at this point. Please send popsicles.
Still, I'm enjoying this nice weather while we have it, and it's putting me in the spring spirit. I spent last week absolutely consumed with a big project (get a hint here!). It was a huge undertaking and it left our house an enormous mess, so this week I'm in full spring cleaning mode. I'm one of those crazy people who loves spring cleaning. I almost look at it as part of a Lenten fast — preparing our heart and our home for Easter by clearing out the clutter and dust, both physically and spiritually. This is one of my favorite times of year.
Buy the Easter Egg SVGs Here
Easter Egg SVGs
I used these Easter Eggs to make a paper garland using my Cricut a technique that I discovered recently — using HTV (iron-on vinyl) on paper!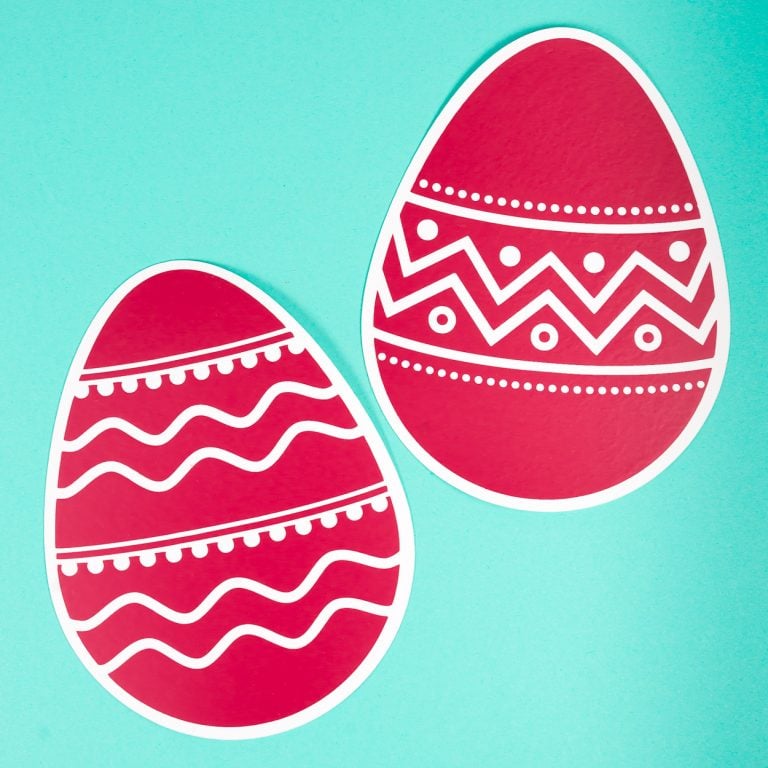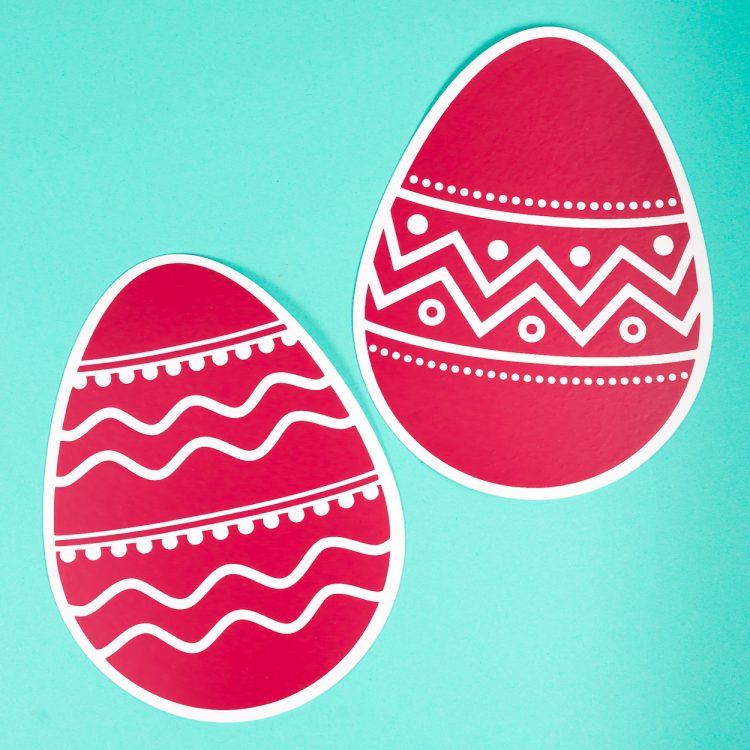 HTV is usually used with fabric, but I'm sort of obsessed with using on paper. One of my favorite things is that HTV cuts so cleanly, especially for thin fonts. Plus HTV is so much easier to weed than paper or even regular vinyl, especially with my Cricut BrightPad.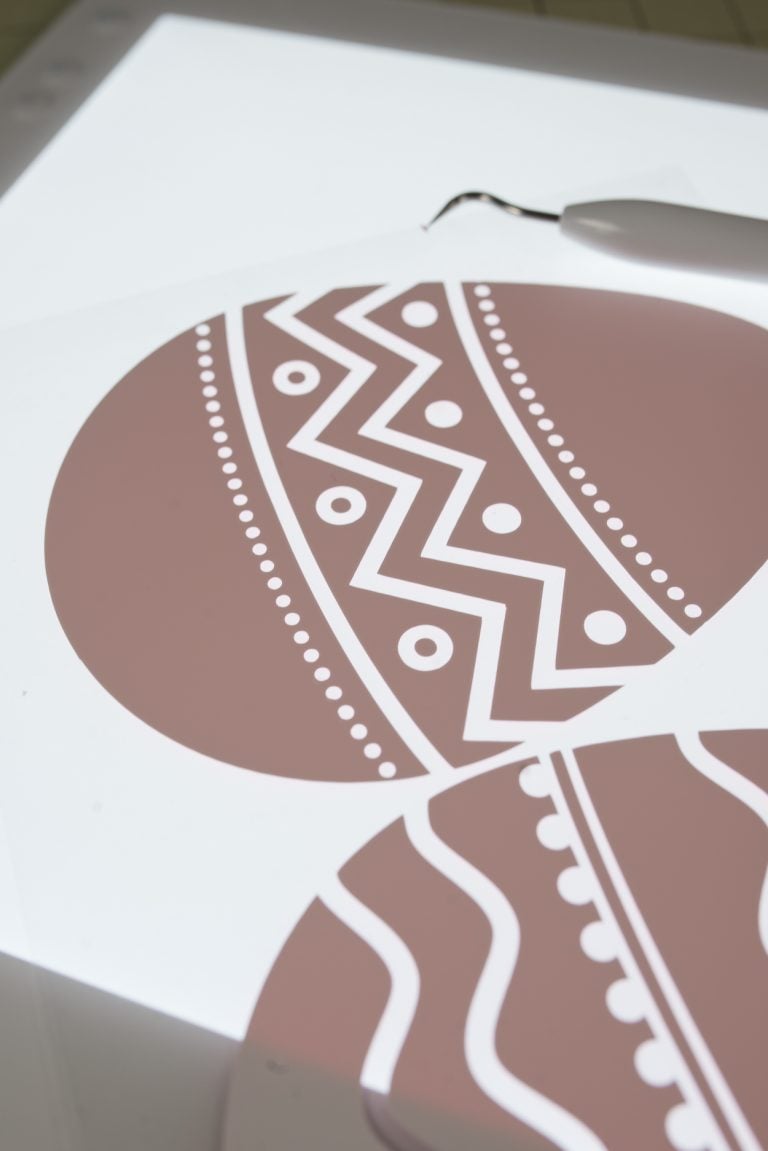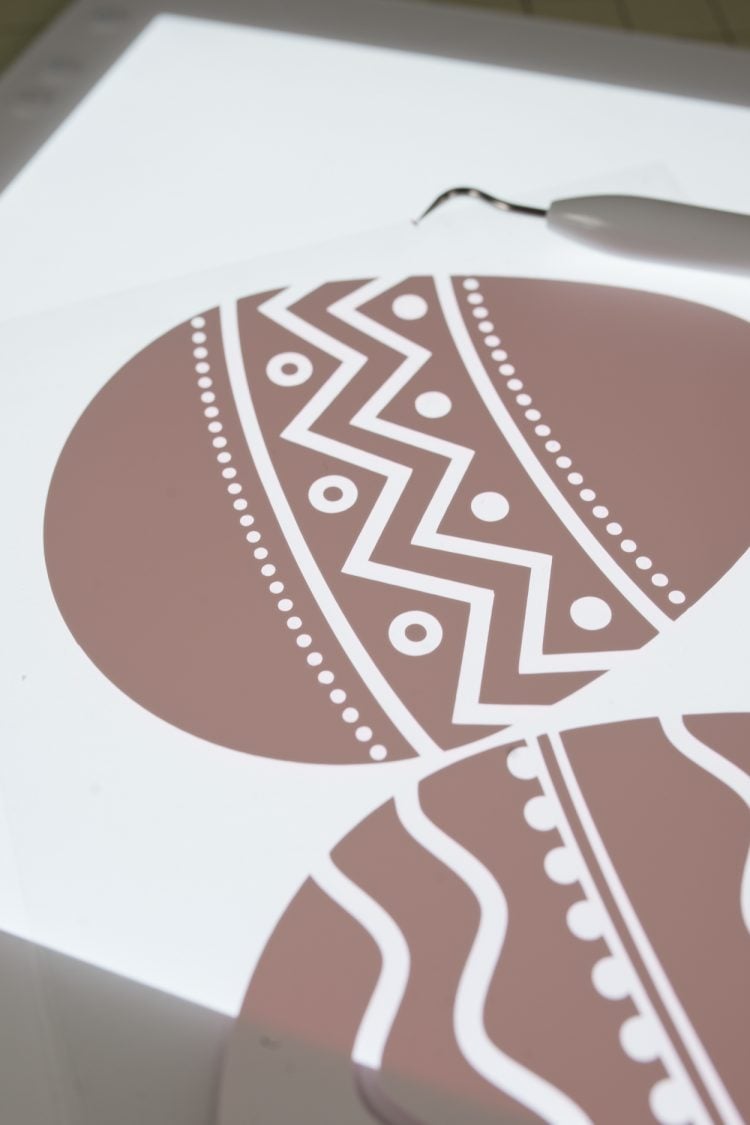 The Cricut EasyPress makes it easy to evenly adhere your HTV Easter eggs to the backing paper (the back egg shape is included in the cut file). I like to use a piece of cotton fabric or a pressing sheet between my project and my EasyPress, though people tell me it's not necessary (old habits die hard!). I do a press on the front, and then flip the egg over and do a press on the back. This helps keep the paper from curling. If you use a heavier material, like Cricut's KraftBoard, you may not need the back press.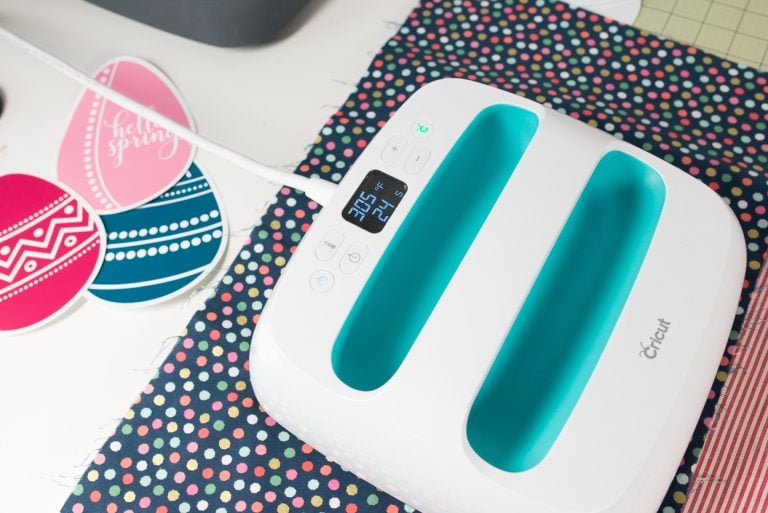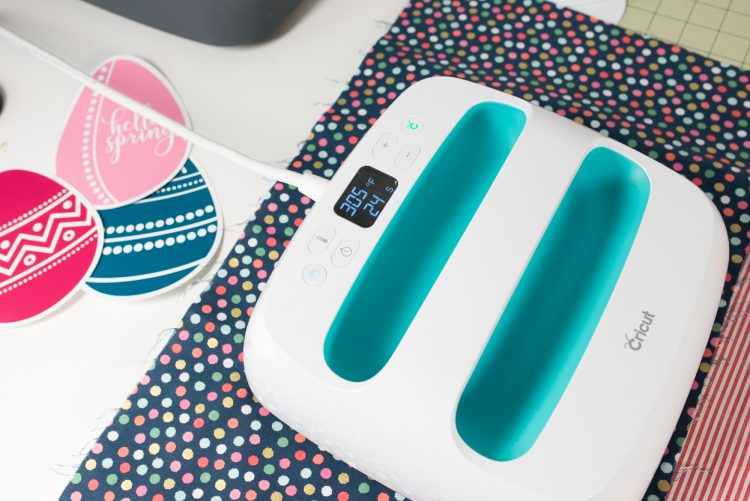 Then wait for it to cool and peel off the backing plastic. Voila!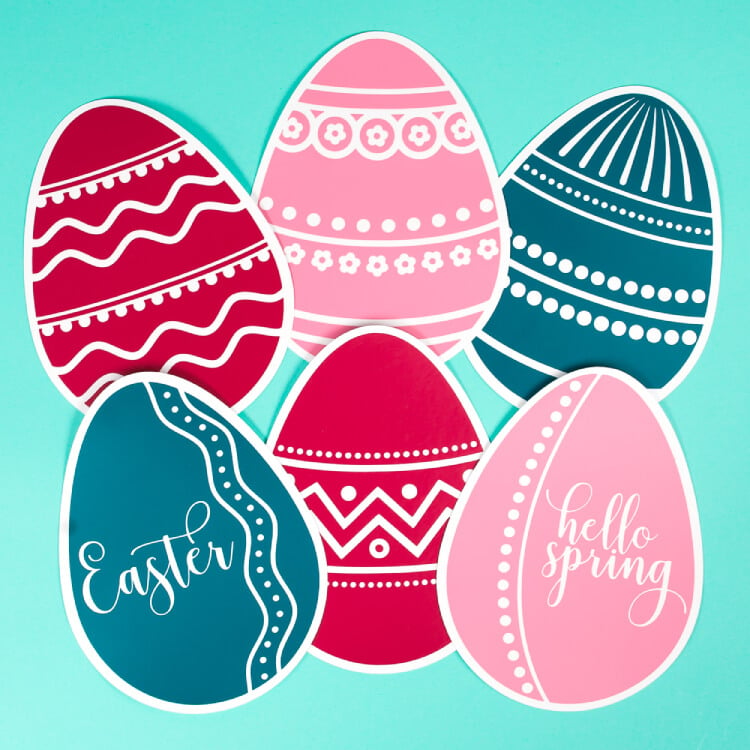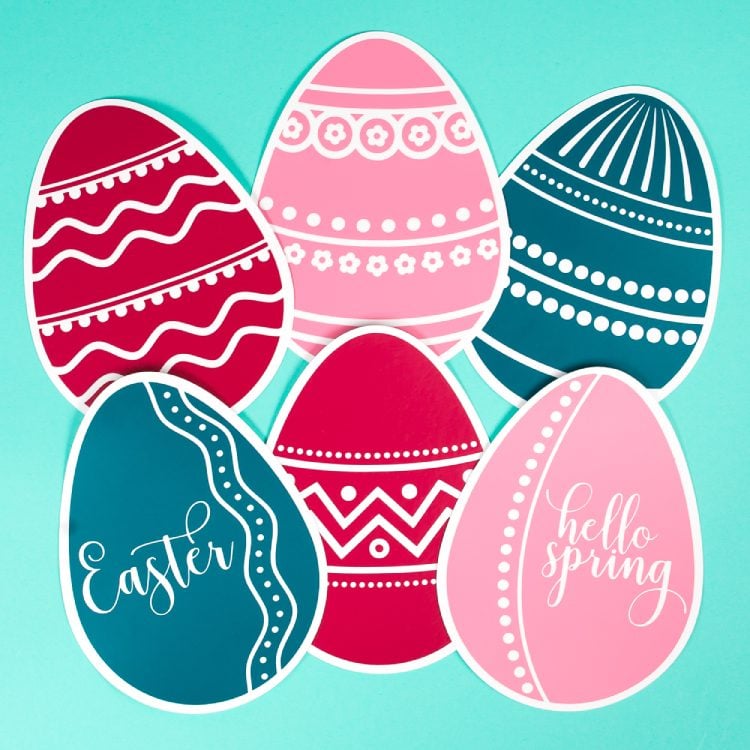 I love how intricate these files are — both modern and classic at the same time. Make a banner, put on a t-shirt or Easter prayer journal, or cut one large for a festive door decoration. Hope you have a happy spring and a beautiful Easter!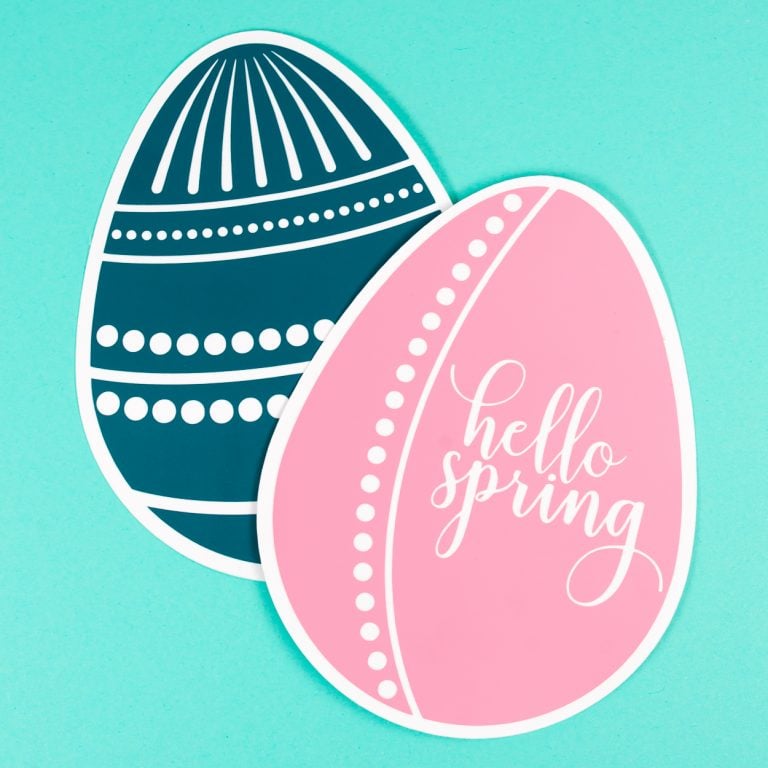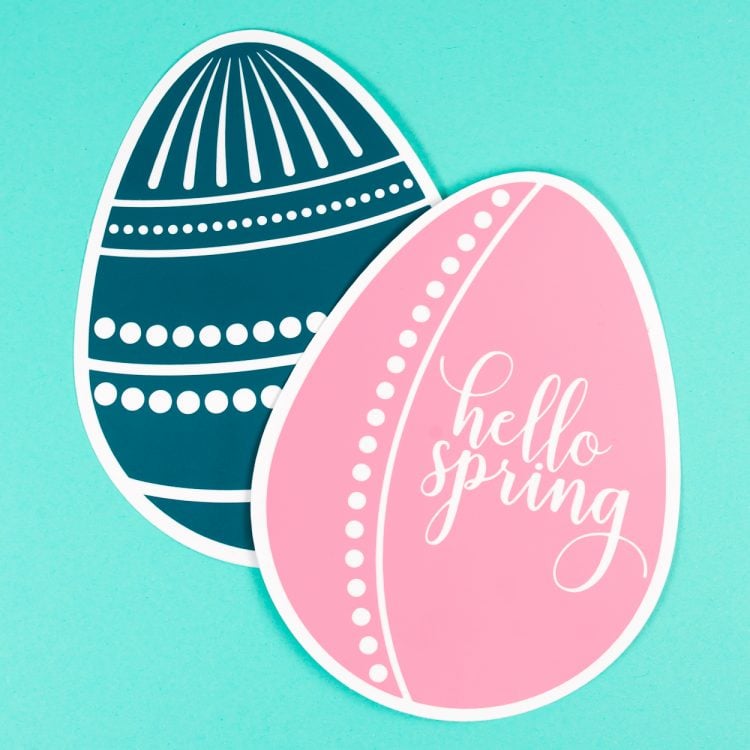 I've got another more simple set of Easter Egg Cut Files, too!