Can't get enough travel? Download this whimsical wanderlust SVG! Show your love for traveling on your water bottle, t-shirt, or tote bag with this adorable travel SVG file.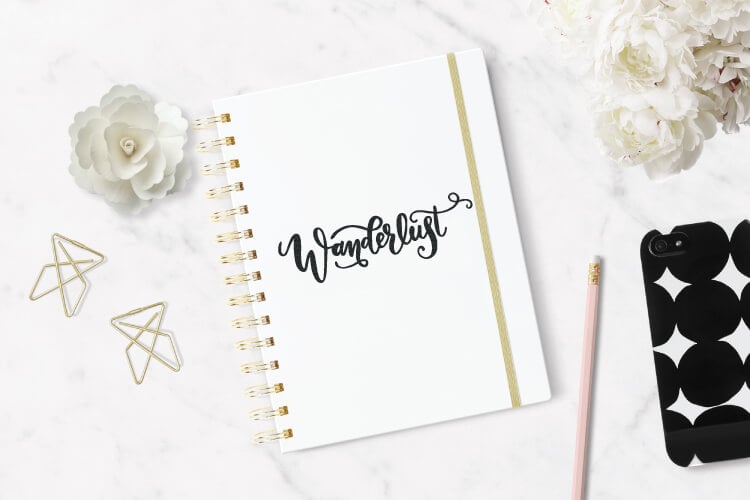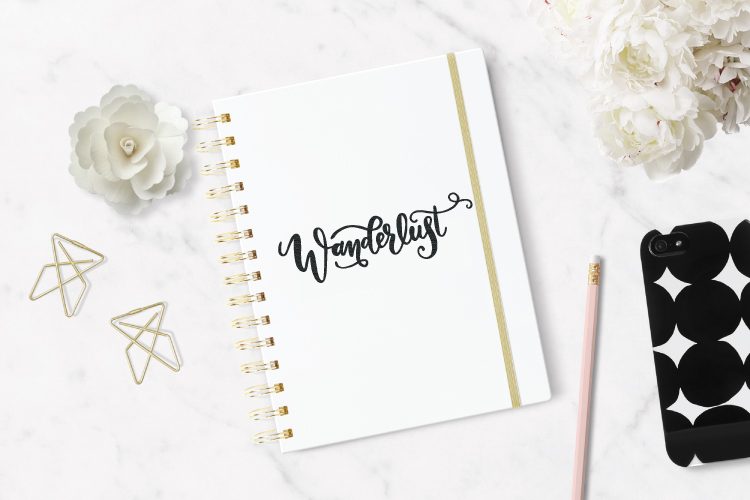 Wanderlust – noun – the wish to travel far away and to many different places.
Before we had kids, I traveled a lot — all over Europe, down to New Zealand, through India and Taiwan, and up into Canada. Not to mention all sorts of trips across the US. Having two little guys, though, makes it a lot harder. I made it to Jamaica in 2016, but other than that, my travels have been within the US and mostly closer to home in the last three years.
Which leaves me with a bad case of wanderlust! I am aching to travel again, to far-away locales and exotic places. I find myself perusing some of my favorite travel blogs, like my friends Becca at Sugar & Soul and Vanessa at Wanderlust Crew, dying to get away a bit.
Guys, I have GOT to get out more. Somewhere other than Target please.
All this is to say I have another hand-lettered goodie for you today for Flash Friday! This whimsical Wanderlust file is perfect for anyone with a traveler's heart. It's perfect for the cover of a travel journal, or cut it in HTV and put it on your carry-on bag.
For this download, I have both the clip art as well as the SVG/DXF cut files available for you. The JPGs and PNGs both come in black and teal! If you have a design program that will open SVG files, like Illustrator, you can change the colors to whatever makes your traveling heart happy!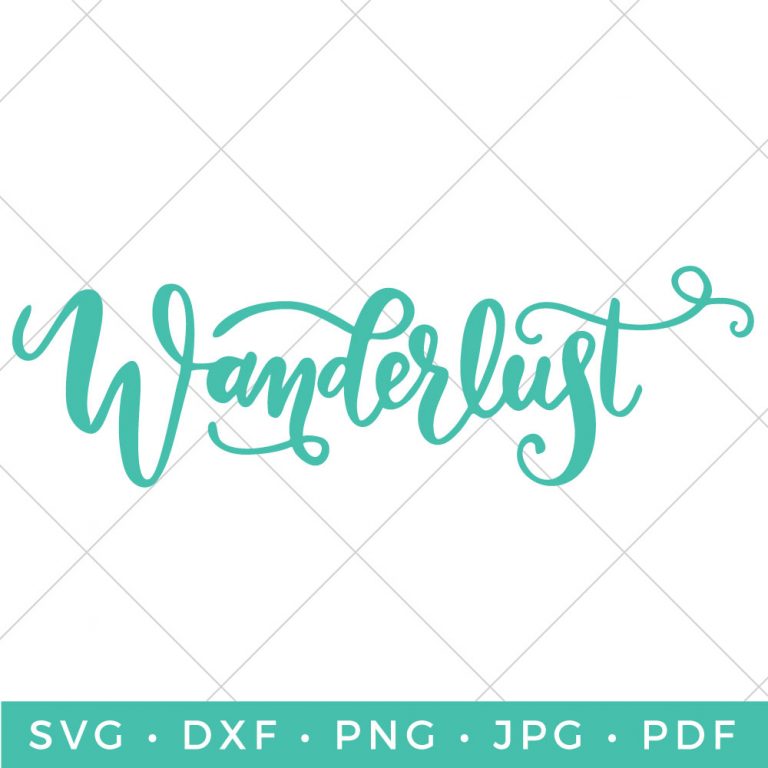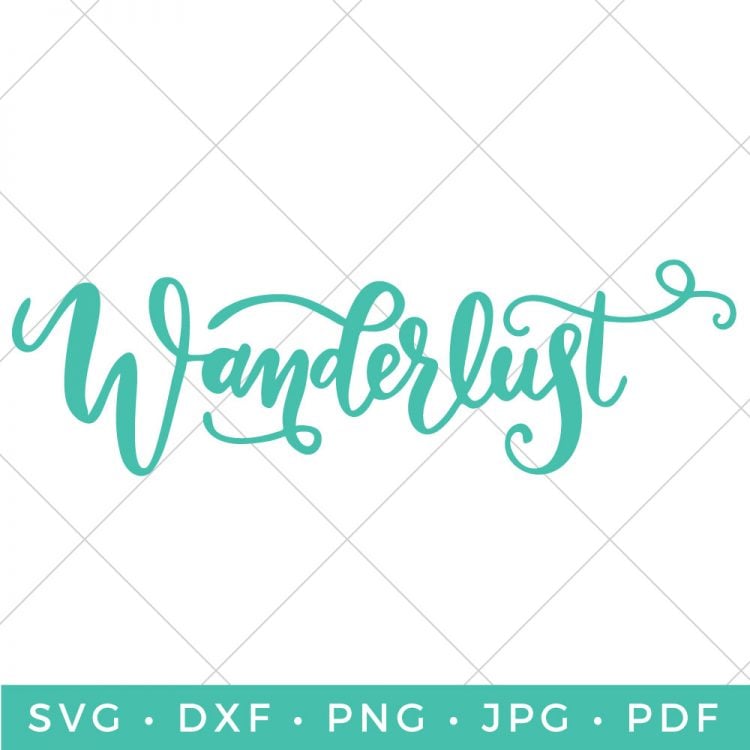 Download the Wanderlust Files
This file was free through 2/16/18. Now you can get it in our shop! If you want to be notified of flash freebies, join our mailing list!
If you want to print the Wanderlust JPG or PNG, I suggest using a nice cardstock and a laser printer. The laser printer will really give you a much more vivid print than an inkjet printer. If you don't have a laser printer, your local print shop can print it for you for just a couple bucks. For something I'm going to display in my home, I prefer to spend a little extra for better quality!