This cute Kiss Me I'm Irish shirt is perfect for those of you without the luck of the Irish actually flowing through your veins! Great for St. Patrick's Day shirts.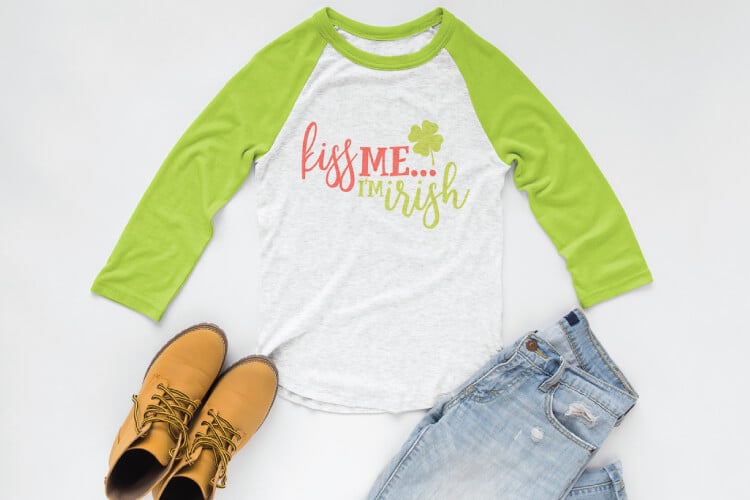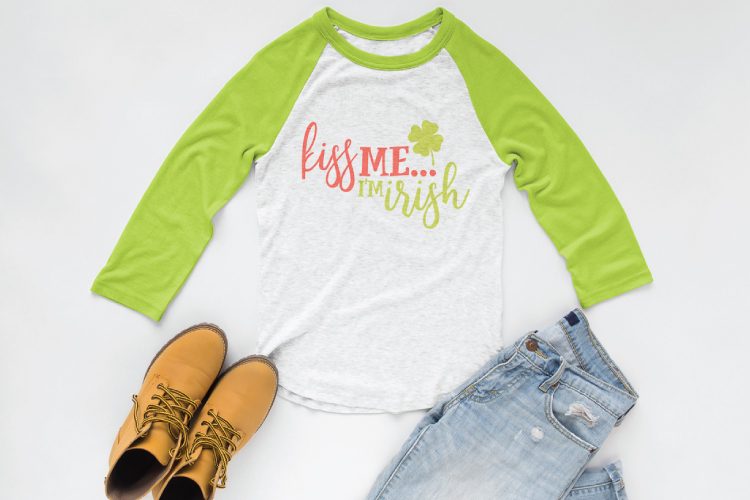 Have you guys done one of those DNA tests yet? Ryan and I got 23andMe DNA kits for Christmas, but haven't actually sent in our swabs! I think we've been fighting so many illnesses lately that we're afraid our results will be something like 10% British, 90% snot. Seriously, though, I'm going to make us do them this weekend!
I am super interested to learn about where we're both from (then again, we're both screaming white, so I'm not expecting any surprises!). I know we both have a lot of roots in Great Britain, especially in Scotland and England. It'll be interesting to see if either of us have any Irish DNA—my guess is yes for both of us!
Whether or not you actually hail from Ireland, I have a cut file for you today! If you are Irish, there's a cute "Kiss me, I'm Irish" cut file that would be super cute on a t-shirt. If not, then I have a tongue-in-cheek "Kiss me, just tonight I'm Irish" cut file. Either way, you're getting kissed, so win win!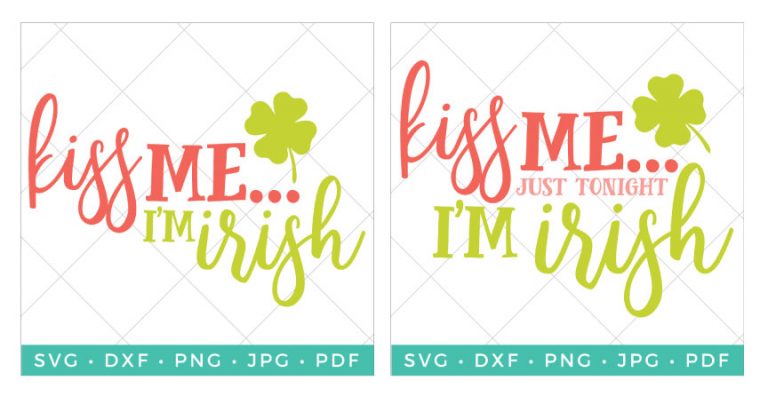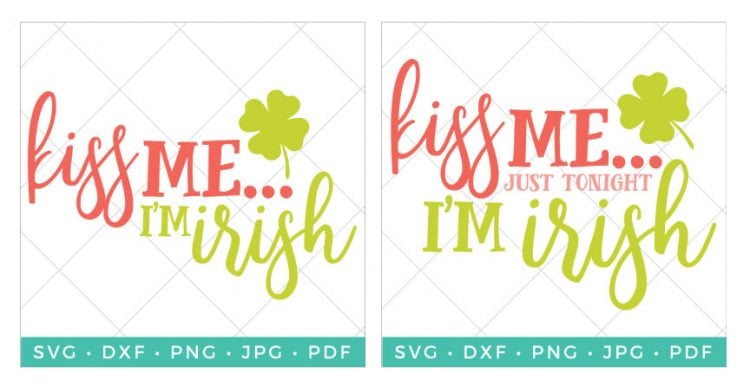 Also check out my St. Patrick's Day Rainbow SVG Bundle and St. Patrick's Day Gnomes SVG Bundle!
Get the Kiss Me I'm Irish File Here
Enter your first name and email address in the box below for access to this freebie, along with other fun free files in our email newsletter! If you have already received a freebie from my site, just enter your information again—you won't be added to any additional lists.
This freebie is for personal use only. You can learn more about our commercial license.