Dress up your St. Patrick's Day drinks with these FREE festive printable food flags! Three versions, great for both Irish food and drinks.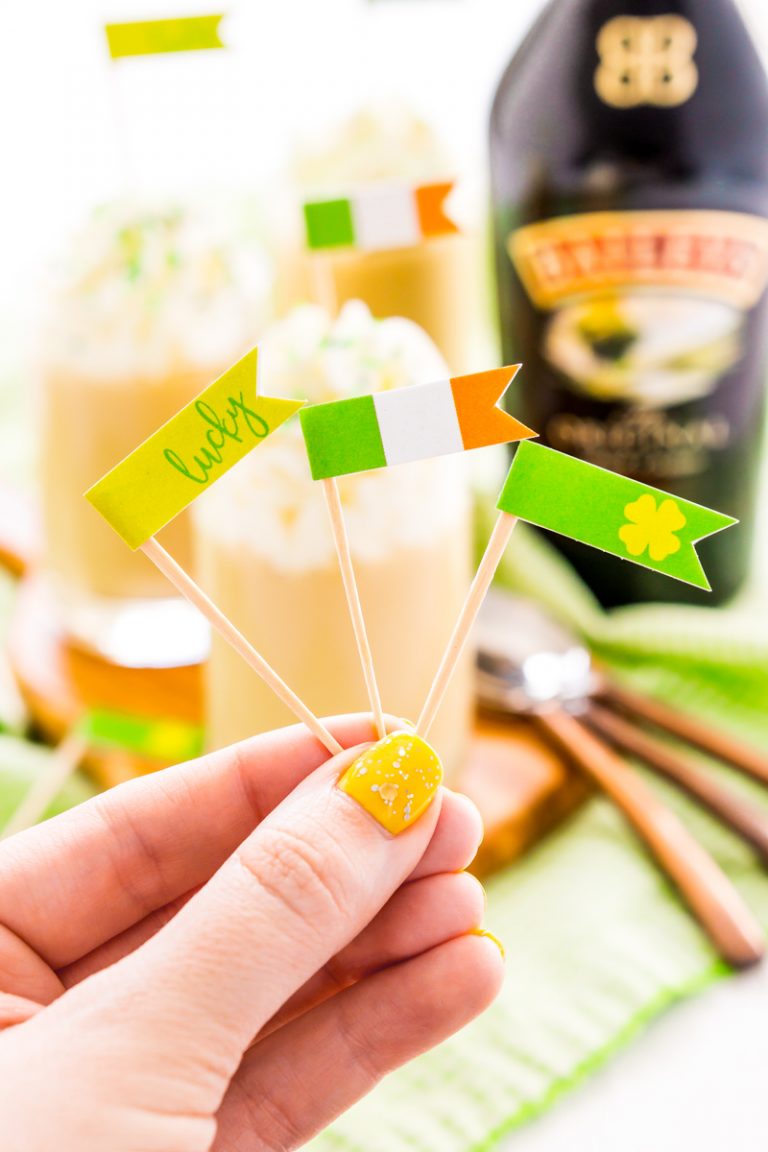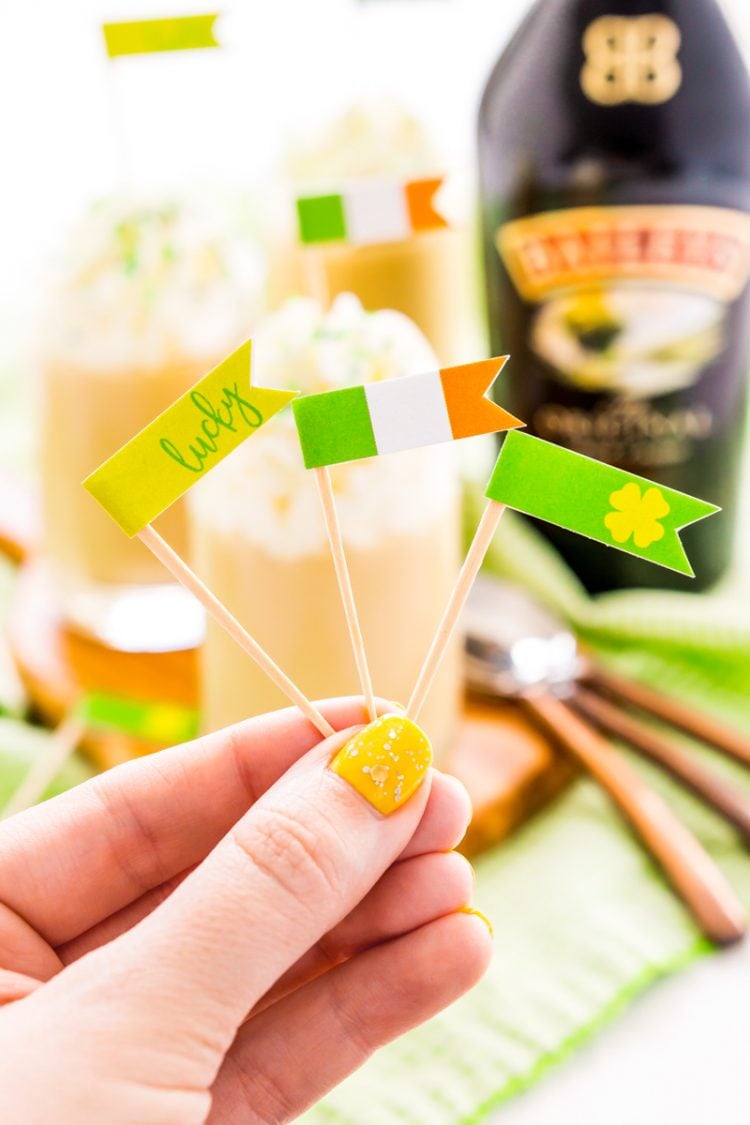 If you're throwing a St. Patrick's Day get-together, these festive drink and food flags are the perfect way to easily dress up your recipes for the holiday!
These are super easy to make — you just need your home printer, some light white cardstock, glue, and toothpicks. If you don't have a home printer, I recommend getting them printed on a laser printer at a local print shop like FedEx office — I find the color is more vibrant than anything I can produce on my home inkjet.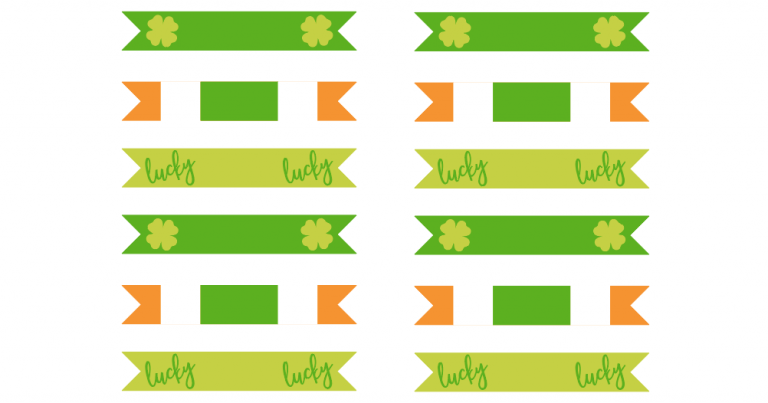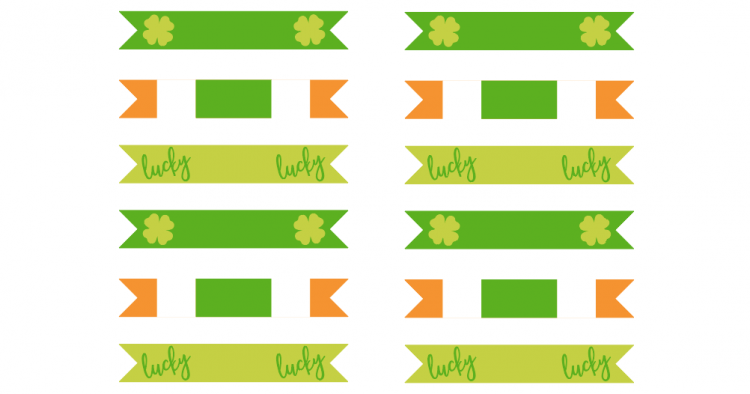 Download the Free Irish Food Flags under PRINTABLES P21
This file can be found in my Free Craft Resource Library. The file number is: P21.
Want access to this free file? Join my FREE resource library! All you need is the password to get in, which you can get by filling out the form below!
Cut out your Irish food flags using scissors or a rotary cutter, mat, and ruler (my preference — makes cutting straight lines SO much faster!). Even though I used my rotary cutter for the majority of the cuts, I did use a sharp pair of scissors (these serrated Havel's are my all-time faves) to cut the swallowtail shape into the ends. I then folded all the flags in half.
Then I spread a little E6000 glue using a flat toothpick across the inside of the flags and pressed them together, with the flat end of the toothpick sandwiched between the two cardstock sides. You have to hold it for a few seconds with the E6000 — if you're using a quick-dry tacky glue, it'll be a little faster.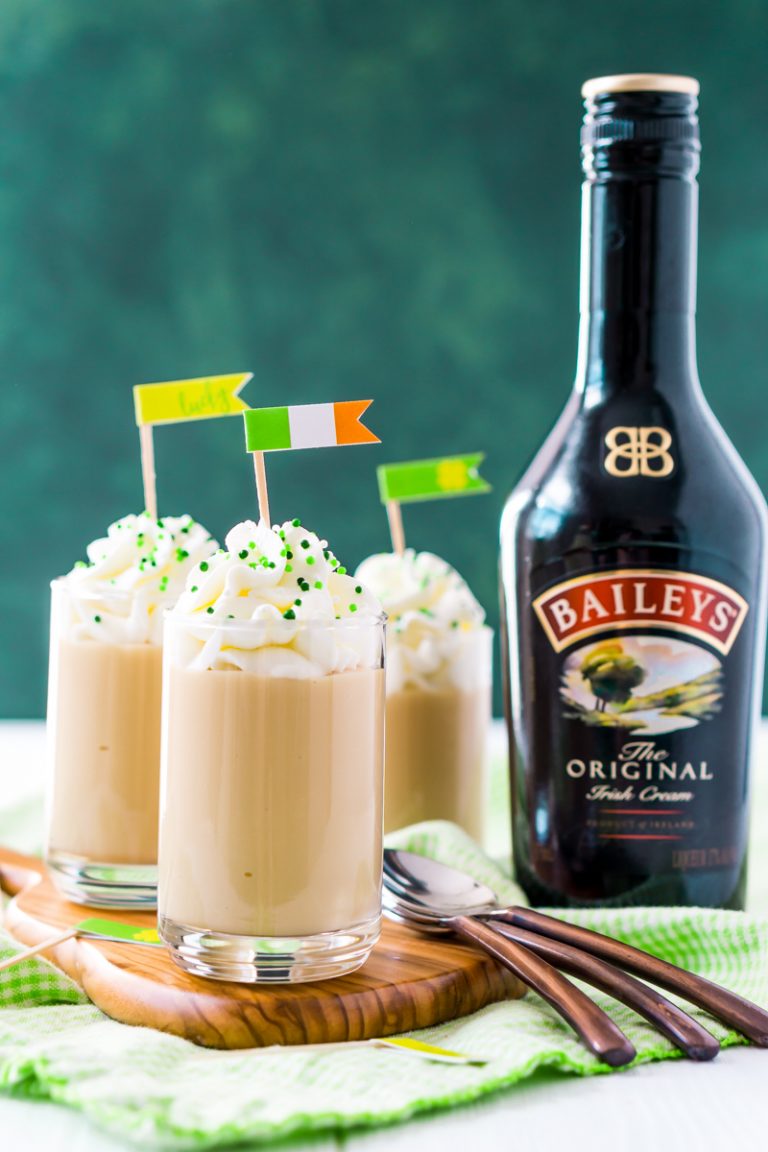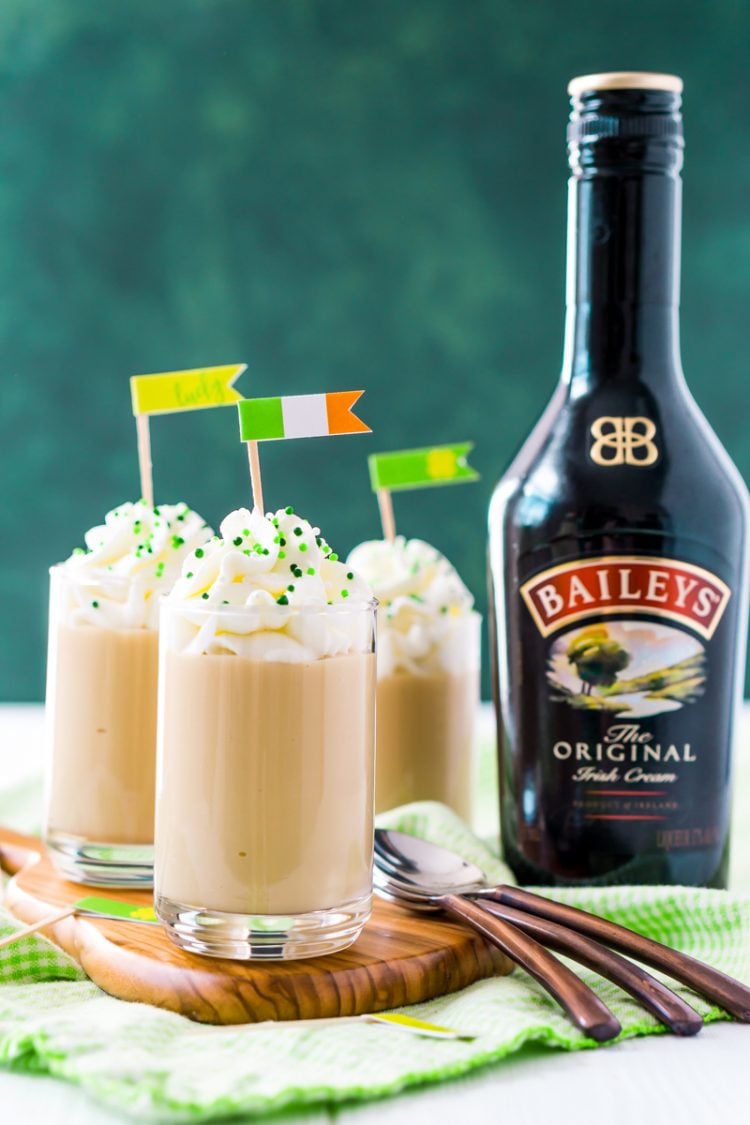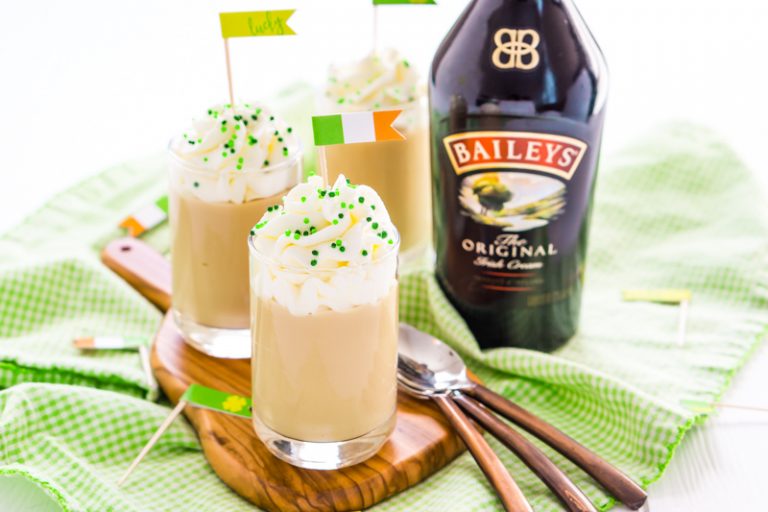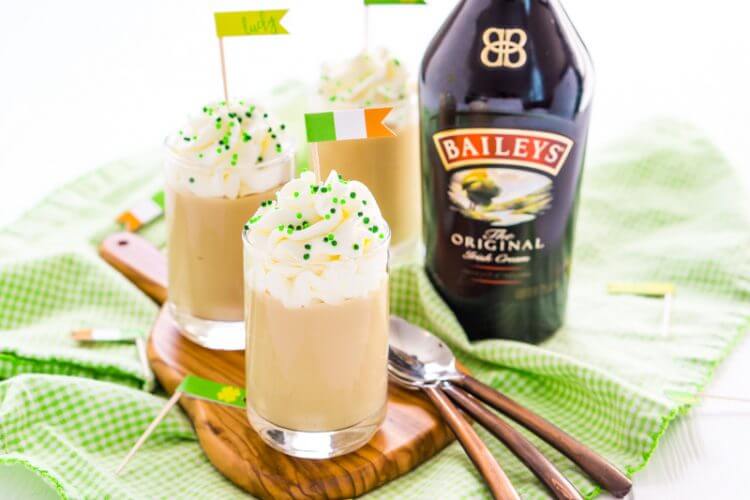 You could also print these at 150% size and use them as straw flags for drinks!
Once they're dry, they are ready to use! Here are some great finger food recipes from some of my favorite bloggers — use these flags in any of these delicious St. Patrick's Day treats!
Irish Egg Rolls – Home Made Interest
Irish Potato Candy – Sugar & Soul
Irish Potato Bites – Home Made Interest
Also grab my festive St. Patrick's Day photo booth flags for more fun!