This Irish Blessing Printable is perfect for St. Patrick's Day or any other time of the year when you need a reminder of the blessings in your life.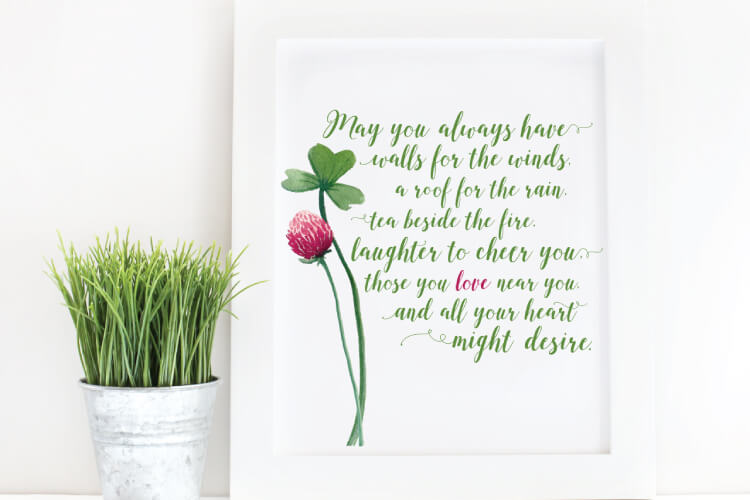 Sometimes we just need a little reminder of how lucky we are!
Today I have an Irish Blessing free printable for you! It's one of my favorite blessings of all time—I heard it first at a wedding a while back and I've wanted to turn it into a printable ever since.
May you always have walls for the winds,
a roof for the rain, tea beside the fire,
laughter to cheer you, those you love near you,
and all that your heart might desire.
Isn't it just lovely? It's stuck with me so I wanted to make it into a printable so I could frame this and hang it up on my wall! I will go and read this Irish blessing when I need a reminder of all the good we have in our home!
Also grab the Kiss Me, I'm Irish cut file while you're at it!
Download the Free Irish Blessing under PRINTABLES P7
This file can be found in my Free Craft Resource Library. The file number is: P7.
Want access to this free file? Join my FREE resource library! All you need is the password to get in, which you can get by filling out the form below!
I think this Irish blessing printable would be super cute for St. Patrick's day, or for a cozy library or kitchen nook. Hang it up in your home or gift it to your favorite Irish friends!
Grab a cup of tea or a big glass of Guinness and read by this Irish blessing!
Happy St. Patrick's Day!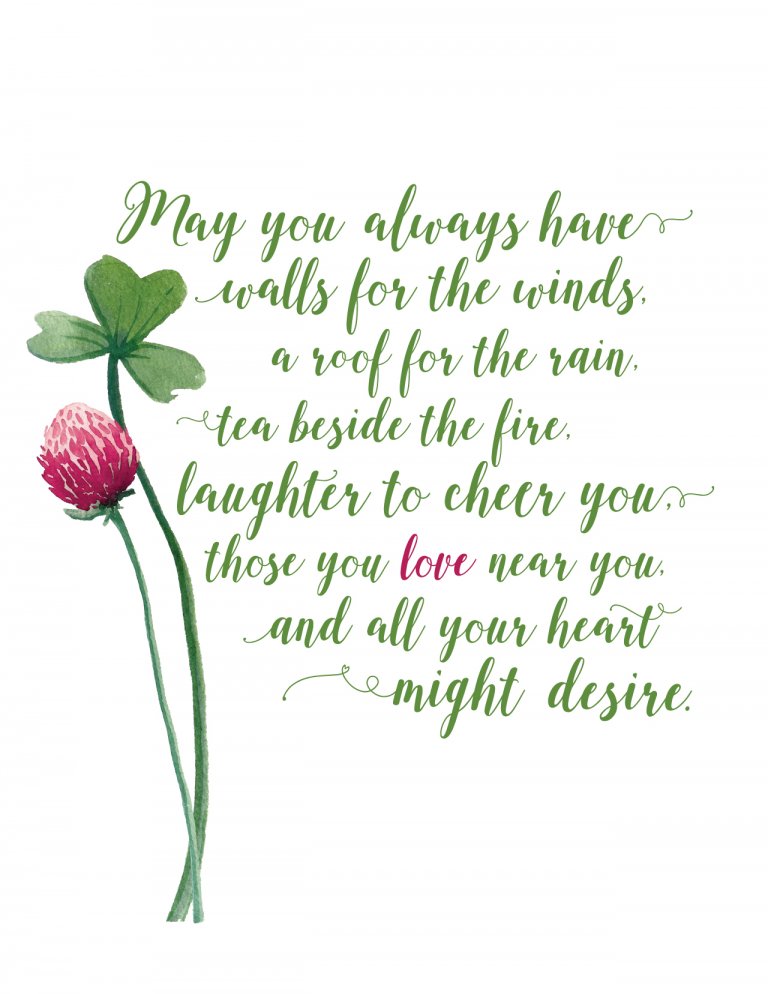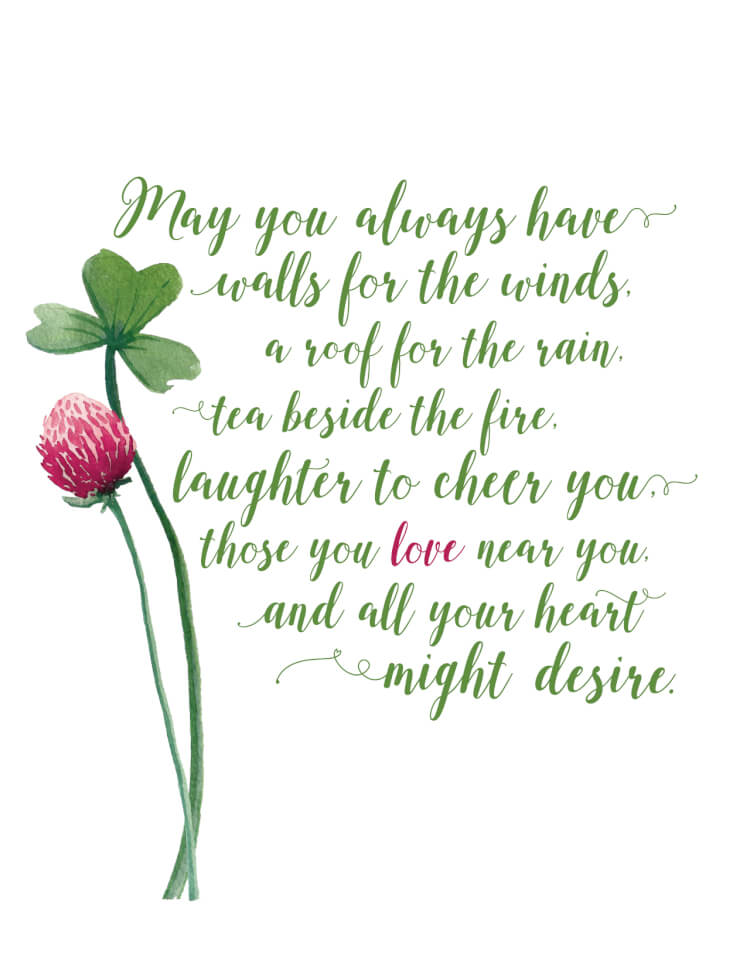 Get Lucky on Amazon