Learn the quick and easy way to fold fat quarters and half yards for easy storing in your sewing space!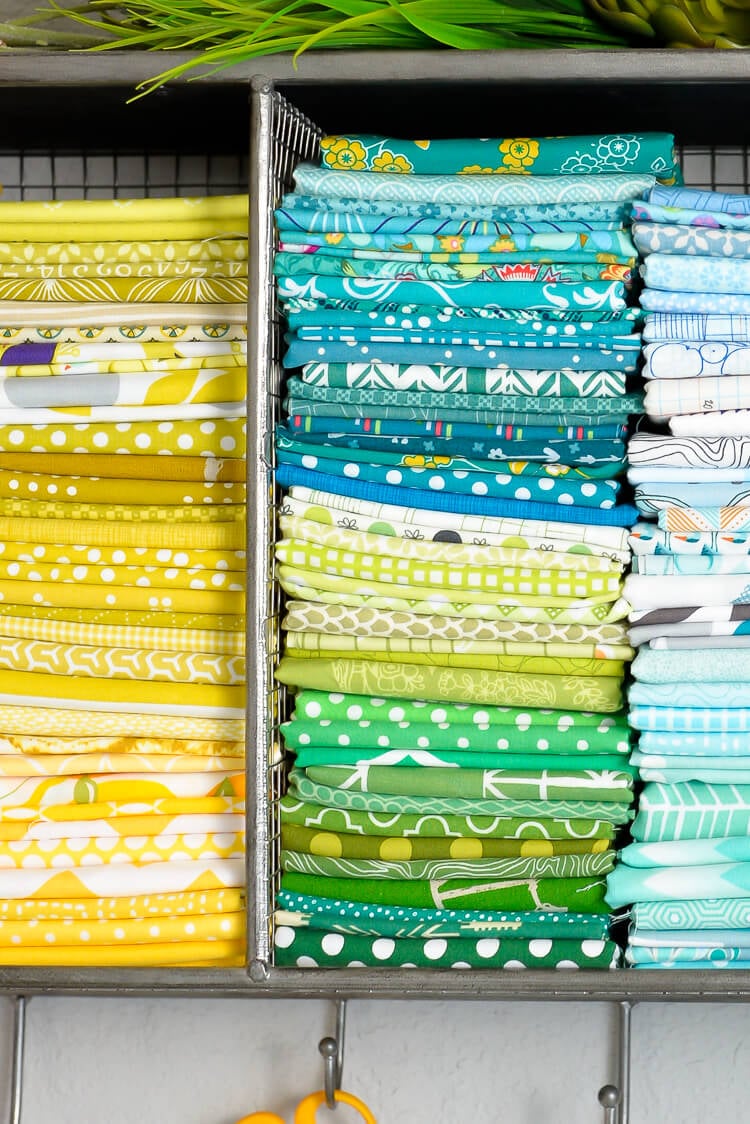 I love sharing photos of my fabric stash over on Instagram. I've been asked several times how I keep such a neat and organized fabric stash and how I fold fabric so it's the same size every time.
Most of the fabric pieces in my wire basket are cut in one of two sizes: fat quarters, which are 18″ x 22″, and half yards, which are 18″ x 44″.
A regular quarter yard, that they might cut at a fabric shop, is long and skinny—9″ x 44″. But a fat quarter is half the length and twice the width, making it almost a square and often much more versatile than a regular quarter yard.
Larger pieces of fabric as well as my neutral fat quarters, are in the closet. Because they aren't as pretty as the rainbow. Poor fabric.
Anyway! Here's how to fold a fat quarter so that it fits perfectly on a shelf.
How to Fold a Fat Quarter
(Again, pardon my dark and dreary process photos—it has been SO rainy here, which is A-MAZ-ING, since we've been in a drought for so long. But it makes it impossible to take light, bright photos!!)
Start by laying out your fat quarter, with the selvage at the bottom.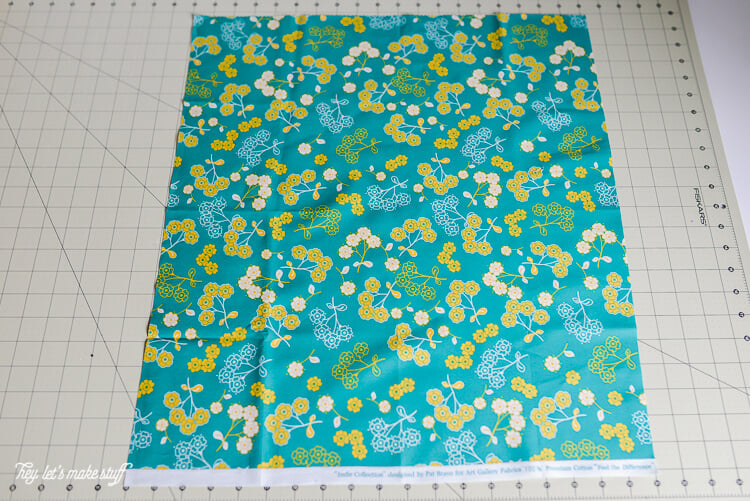 Fold it in half, bringing the top of the fat quarter down to the selvage.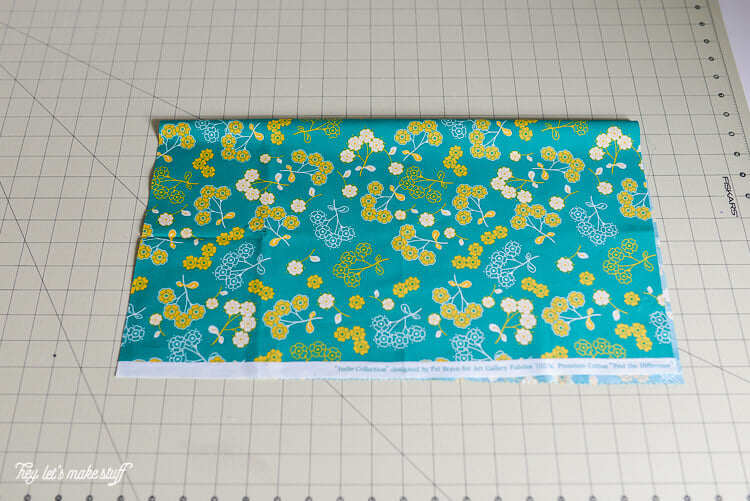 Fold in half again, this time right edge to left edge.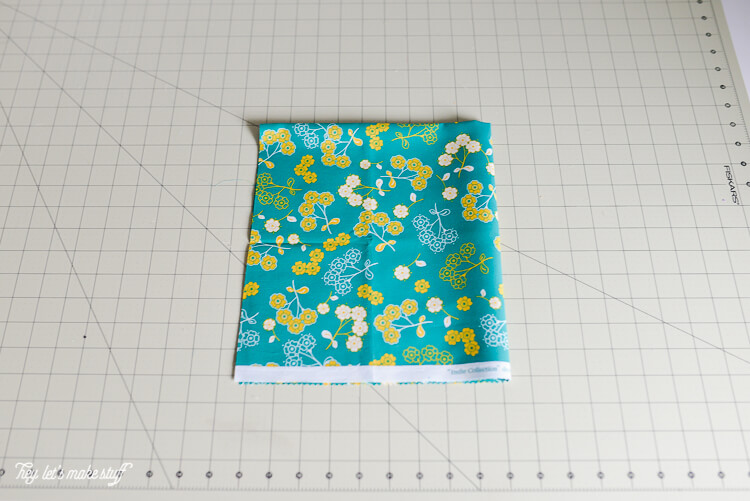 And again, right edge to left edge.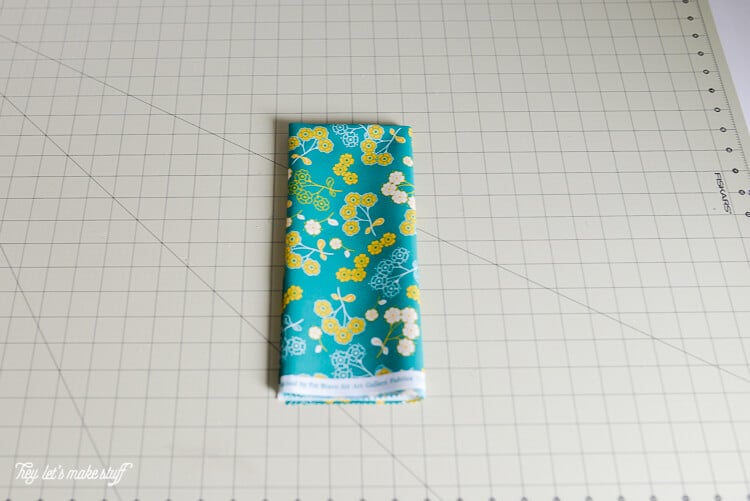 Then fold in half again, top to bottom, making sure the selvage ends up underneath and in the back.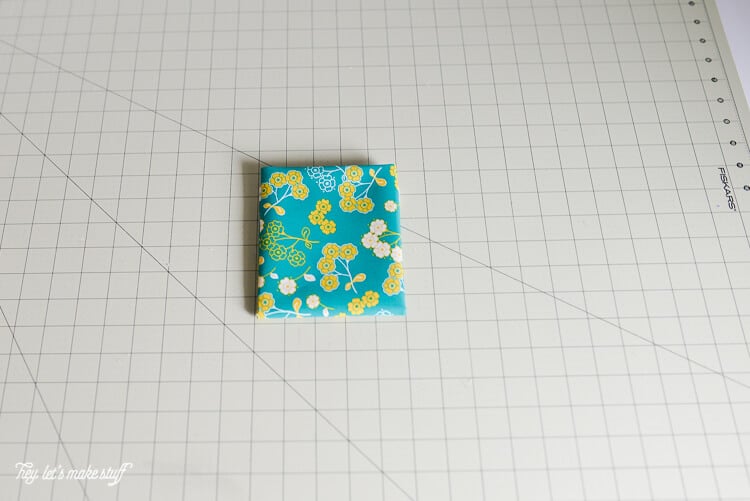 You can see it more clearly here: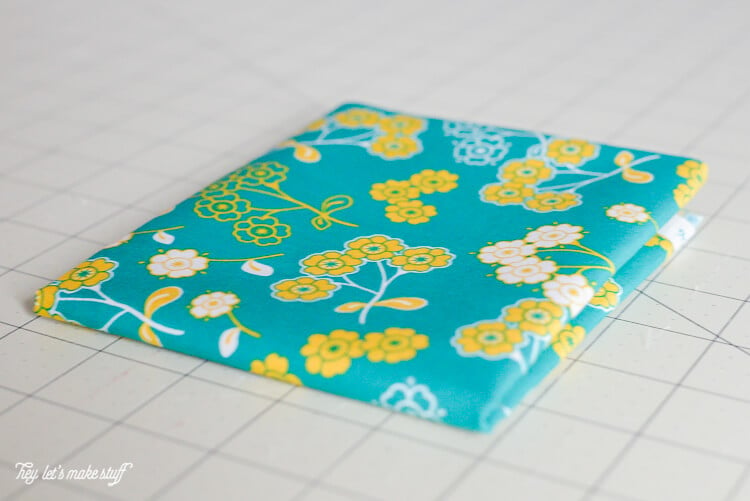 And that's all! Super simple and once you get the process down you'll be able to fold all of your fat quarters in no time. Isn't this fabric gorgeous? It's the same fabric I used in my tutorial to cut equilateral triangles!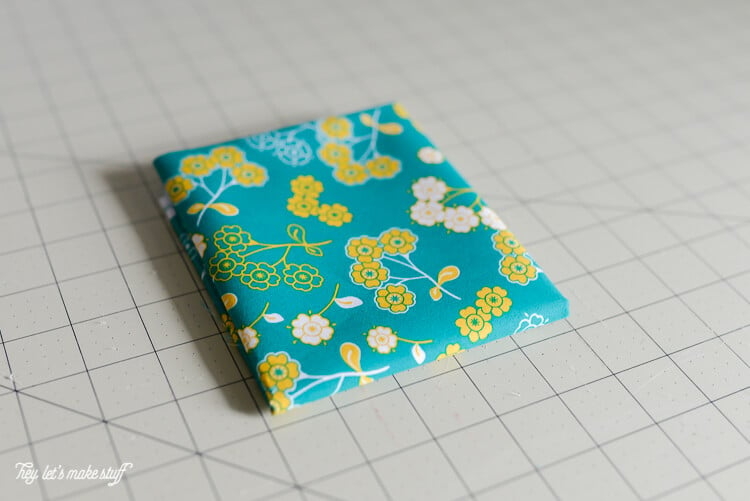 The process for folding a half yard is the same, just start with an extra fold to create a fat quarter size, from the top edge to the selvage. Then follow the above directions.
For a full yard, fold in half right to left to create a half yard size, then from top edge to the selvage, and then follow the directions above. Cuts much larger than that don't fold into this small shape as easily.