Making monograms with your Cricut just got even easier with the addition of Cricut Monogram Maker to Design Space! Cricut Access members can use this monogram generator to make more than 100 types of monograms!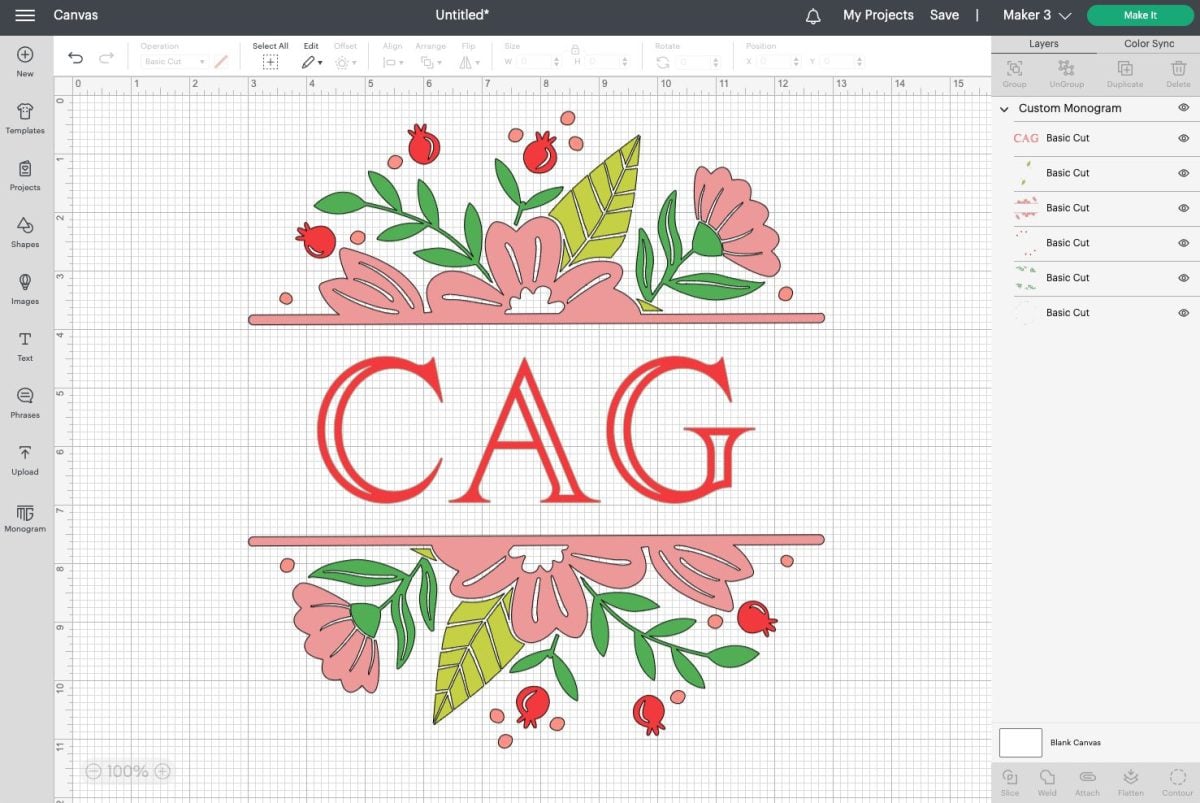 Do you love crafting with monograms? Monograms are one or more letters, typically your initials, combined with a decorative design. They are often used to identify possessions, like clothing, stationery, and more.
Monograms have been around since ancient times (think initials stamped in wax) and they are still a very popular way to add a bit of personalization to your Cricut projects! You can read more about monograms in my tutorial The Ultimate Guide to Crafting with Monograms, where I go into detail about the different types of monograms, as well as free monogram fonts and my favorite monogram frames.
You can put monograms on all sorts of projects, like t-shirts, ornaments, robes, mugs, wedding items, towels, rain boots, tumblers, jewelry, wall decor, tote bags, and more. Monogrammed projects make fantastic gifts, too!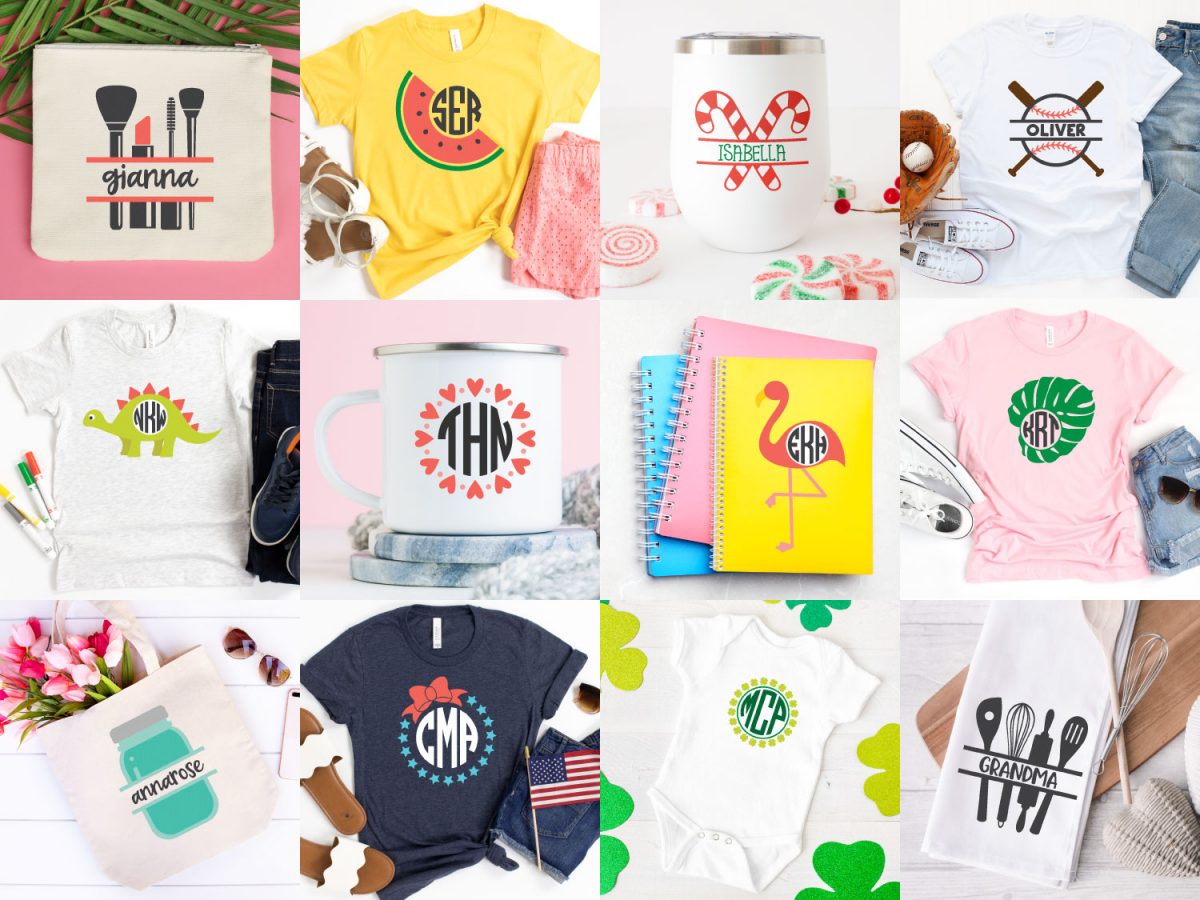 Cricut recently made crafting with monograms a lot easier with the introduction of the Monogram Maker in Cricut Design Space. You can make monograms with just letters, or they have different "frame" options to go around your monogram. It's a super easy way to make a custom monogram!
What is Cricut Monogram Maker?
Cricut Monogram Maker is a new tool that is accessed by clicking the Monogram tool in the Design Panel on the lefthand side of the Design Space canvas. You'll see a ton of options used to design monograms. We'll go into all of the features later in this post.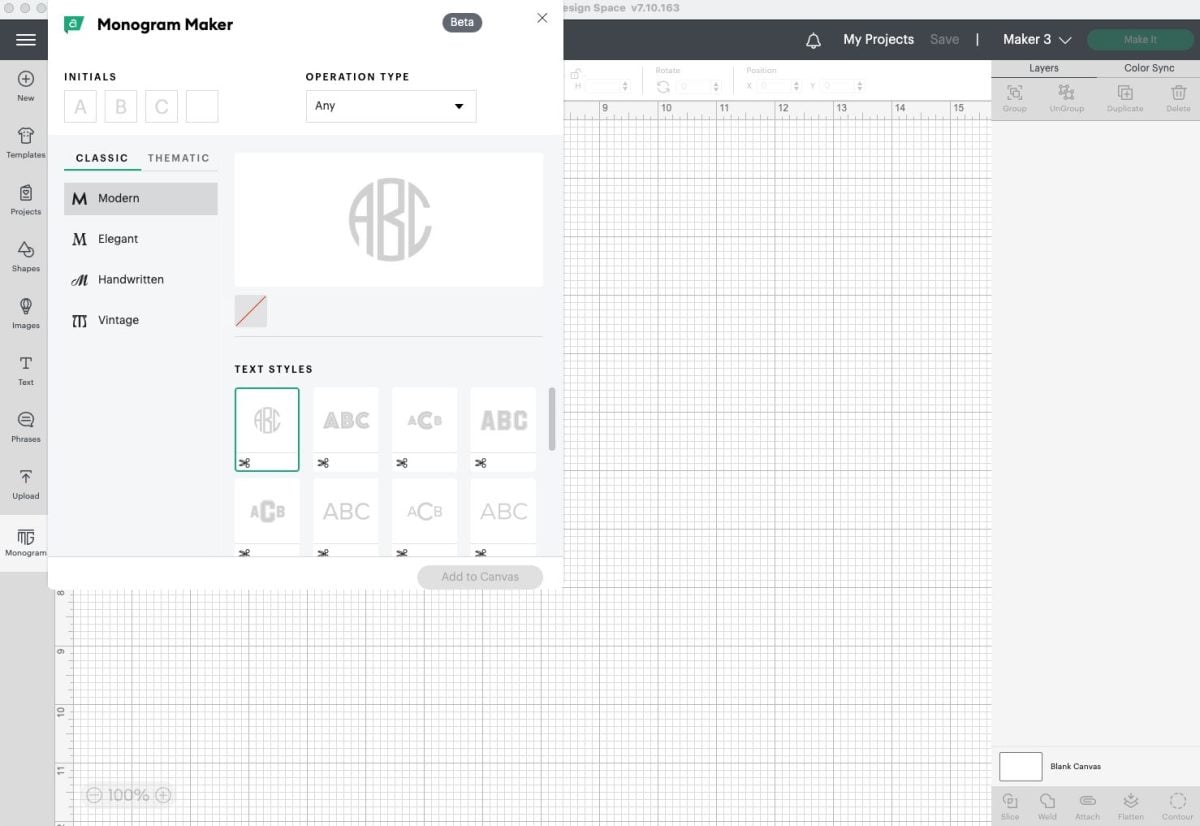 Who Can Use Cricut Monogram Maker?
The Monogram Maker tool is only available for Cricut Access members. Cricut Access is Cricut's monthly subscription service for images and fonts. You get more than 200,000 images and 4,000 fonts as a part of your membership. You'll also get perks, like the Monogram Maker and discounts on product orders.
Sign up for Cricut Access here!
Can I Use Cricut Monogram Maker on Mobile?
No, unfortunately the Monogram Maker is only available on Desktop at this time.
How to Use Cricut Monogram Maker
Open a new project in Cricut Design Space. When you click Monogram in the Design Panel, the tool will pop up. Let's go over the features of the tool individually.
Initials
Here you can type up to four initials. I am using my own initials for this example: CAG. Note that you want your last name in the last space you are using. This is because some monogram designs have a larger letter for the last name, and Design Space will automatically use the last letter you type as your last name.

Operation Type
Operation type allows you to filter monograms that are just cut using the blade in your Cricut or monograms that are both cut AND draw (or foil).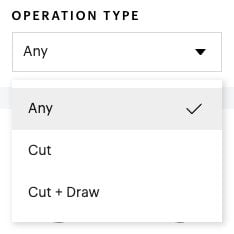 Changing Fonts
Next you'll choose your font. I found this part of Monogram Maker a bit unclear when I first started using it, so hopefully I can make it more clear for you.
Under the header Classic, you'll see a bunch of fonts you can use for your monogram, including modern, elegant, handwritten, and vintage categories. Underneath each category, you'll find lots of different fonts underneath all of the different categories. In some of the monogram styles, the last name initial is in the center and larger than the other letters.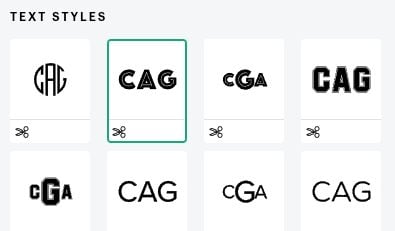 Simple Borders
Depending on the font you have selected, you can also add a simple border. So for example, I've selected the second font under the Modern category, and then selected a round border. This automatically changed my font color to match the border.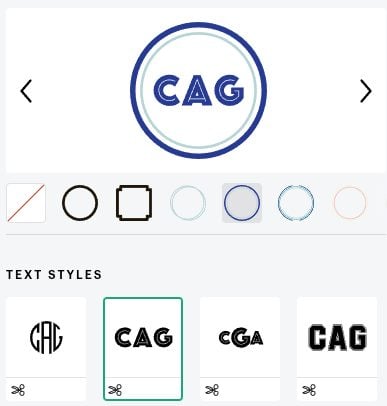 You can then insert this onto your Canvas. You can change the colors of your monogram using the color tool at the top.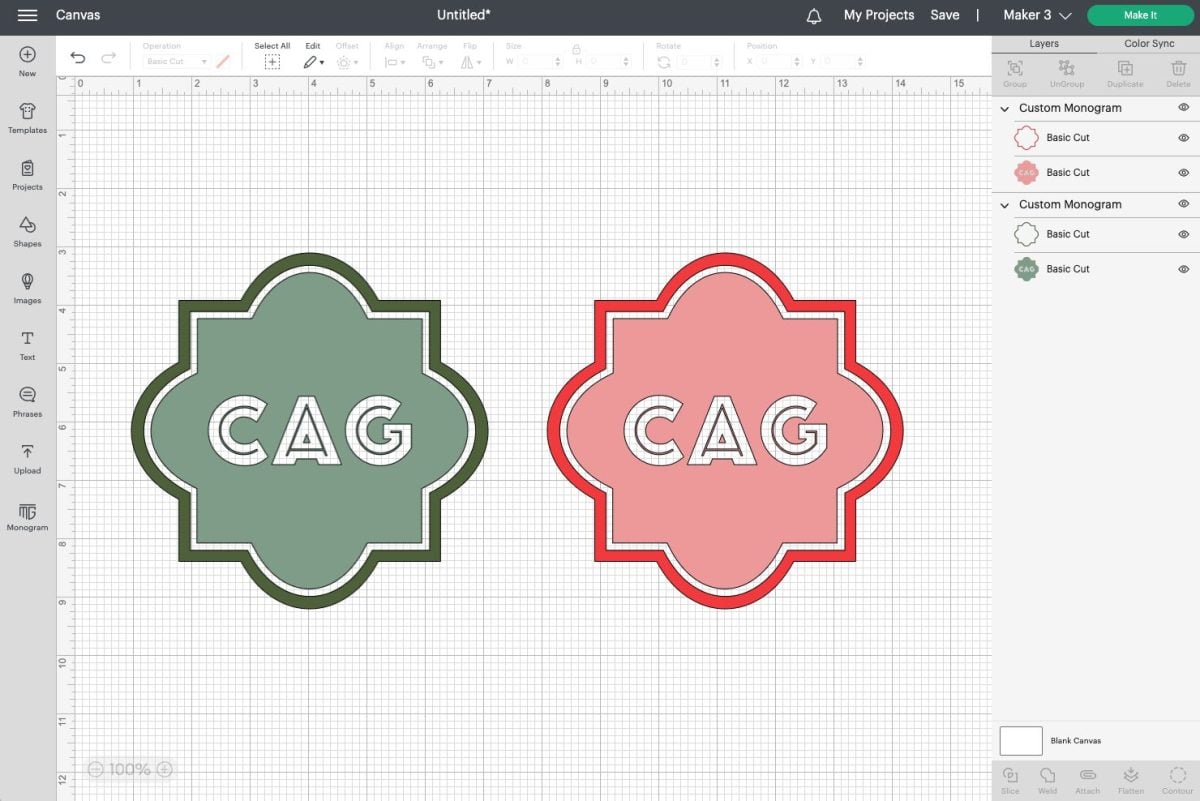 In a handful of the monograms styles, if you change one color in your monogram on the Canvas, all the colors change (even after ungrouping). You can use the duplicate and Contour Tool to separate the layers, but that can be fussy or confusing for newer users.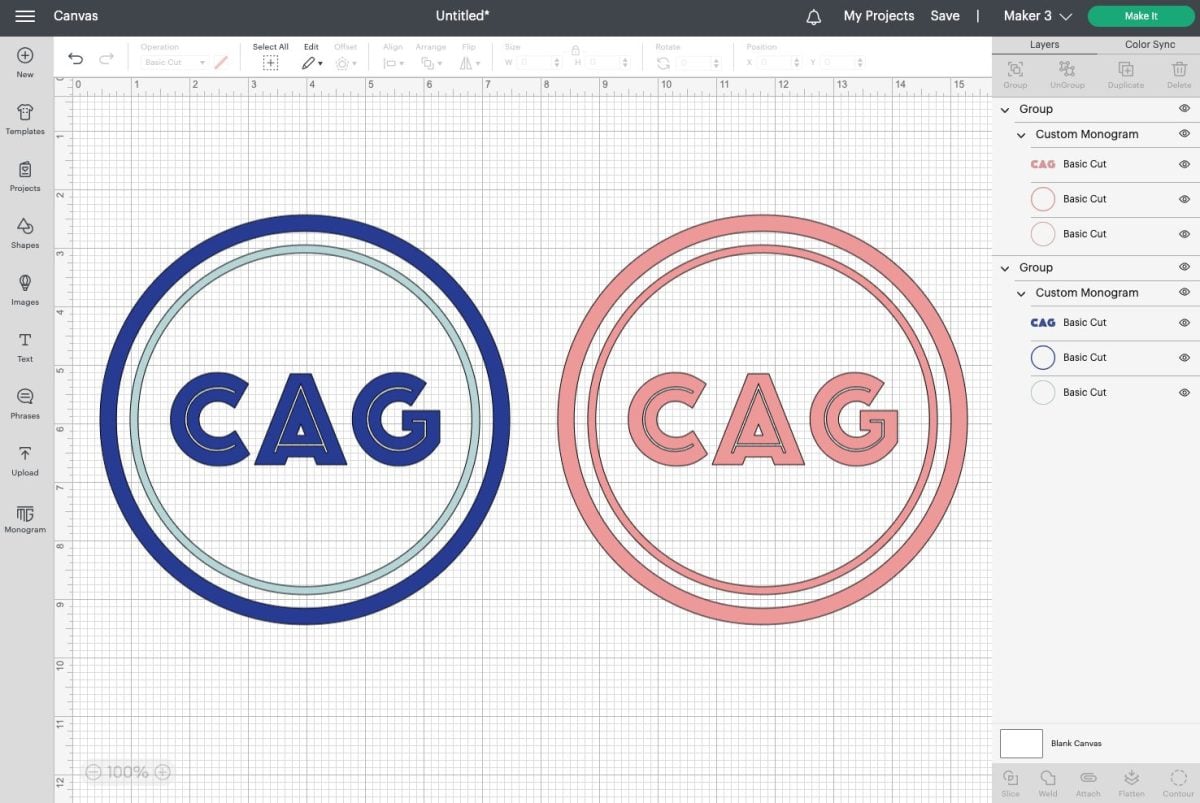 Thematic Monograms
If you click Thematic (next to Classic), you'll get a much wider variety of monogram frames, including botanical, decorative, occasions, interests, and sports. Why this isn't called "frames" or even just "themes" is not clear to me.
When you click on a frame, you'll see a selection of monograms you can use with the frame right below the image. You can click on the actual monogram styles or you can scroll through using the arrows next to the image.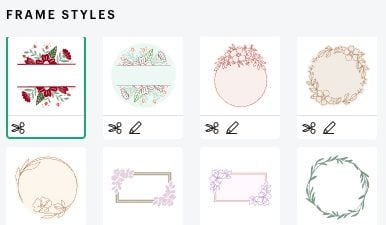 There are a ton of options to choose from here, but unfortunately Cricut hasn't included the standard three-letter round monogram for their circle monogram frames. This doesn't make sense to me because it would look so much better for many of these round frames to have the round monogram. The program is still in beta as of the writing of this post, so hopefully they'll add that soon!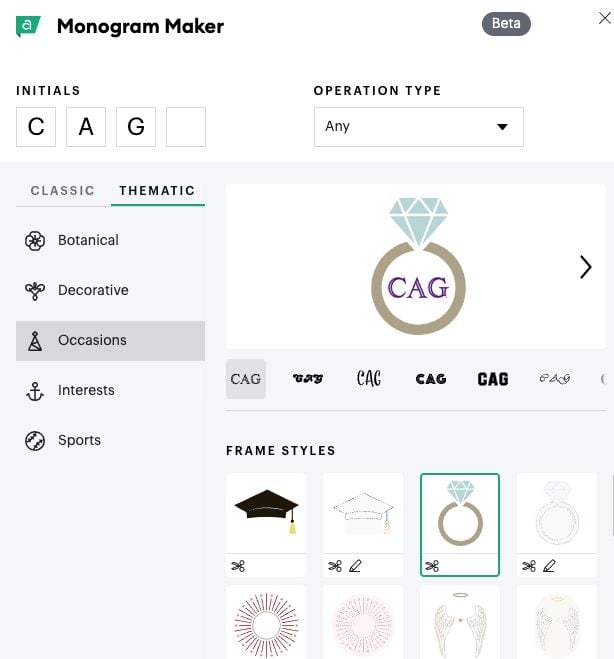 Materials for Monograms
Once you have your monogram how you like it, click the Add to Canvas button and you can the modify your image.
Then cut your image in whatever material you'd like for your project! I have a few tutorials here that might be helpful:
Can I Export Monogram Designs from Cricut Design Space?
No, there is no way to export or download designs from Cricut Design Space, and monograms are included in that.
If you want more monogram options, including the option to export your files to PNG, JPG, SVG, and other file formats, check out my post The Ultimate Guide to Crafting with Monograms, where I share some of my favorite free online monogram makers, as well as my favorite monogram fonts. You can also grab my bundle of 100 Monogram Files, perfect for your creating your own custom monograms with your Cricut, Silhouette, or other cutting machine!