Want to personalize just about anything? Learn all about types of monograms, find cheap and free monogram fonts, and learn my favorite FREE monogram generator in this ultimate guide to crafting with monograms!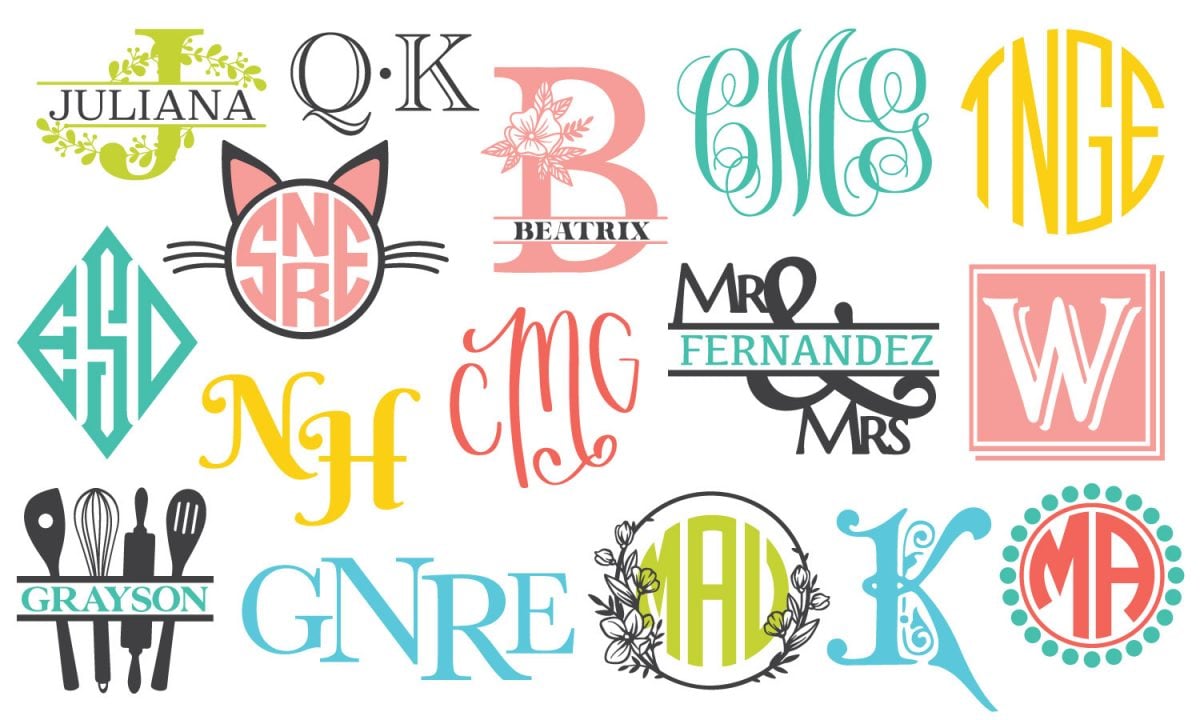 I've been working on a huge bundle of monogram frame SVG files, so I thought I'd spend some time talking about different monograms, plus giving you all my best resources so you can customize all your craft projects, including your Cricut and other cutting machine crafts!
Monograms are one or more letters, typically a person's initials, combined in a decorative design—often used to identify possessions, like clothing, stationery, and more.
Monograms have been around since ancient times (think signets stamped in wax) and they are still a popular way to add a bit of personalization to just about anything. They range from a simple initial to totally customized projects!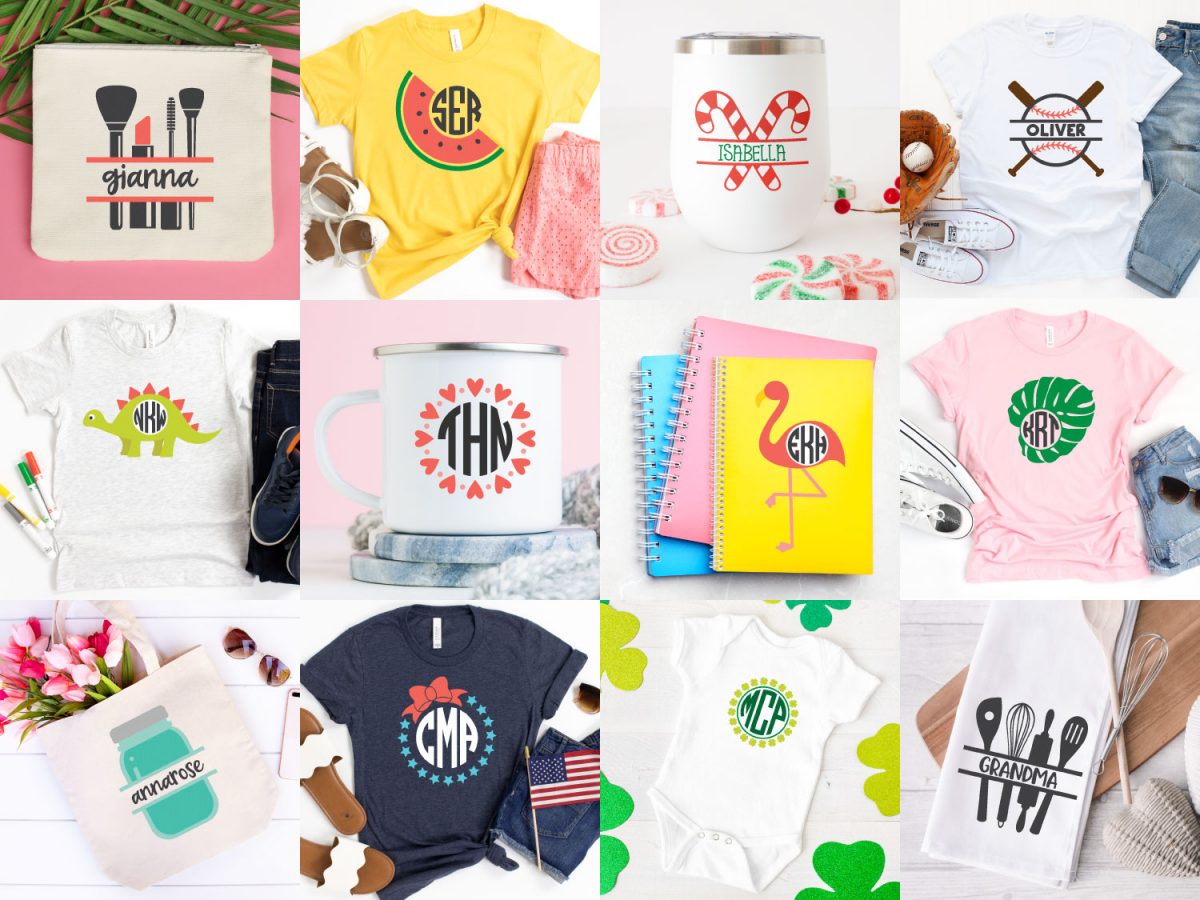 What's In This Post:
A Note About File Types
Monograms are sort of a hybrid between an image and text, so depending on the file you're working with, you may find you have an SVG or an actual font (TTF or OTF) font.
If you're planning on using your files with your Cricut, check out these posts:
Stop pulling your hair out and start creating confidently with your Cricut! Finally understand how to use your Cricut with my Learn Your Cricut eBooks!
Monograms vs. Initials
Before we get into the types of monograms, let's talk about the order of the letters. Your initials are the letters of your first, middle, and last name in that order. My initials are CAG. Generally initials are shown all in the same size letter.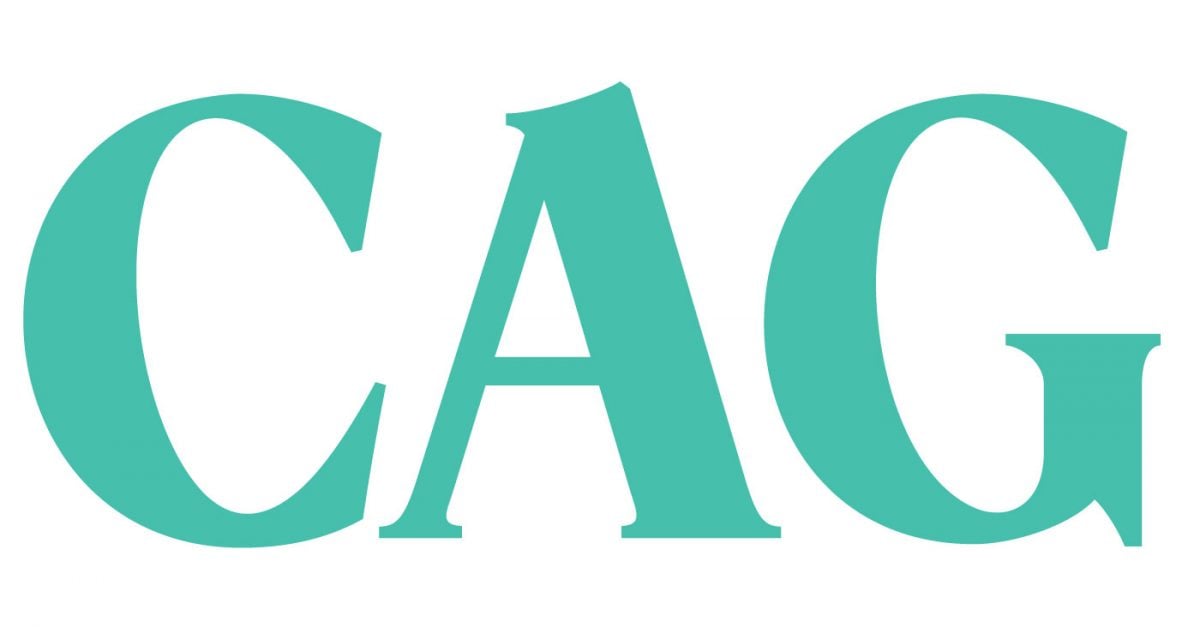 Monograms, however, often have the last name in the center, often larger than the other two letters. My monogram is CGA.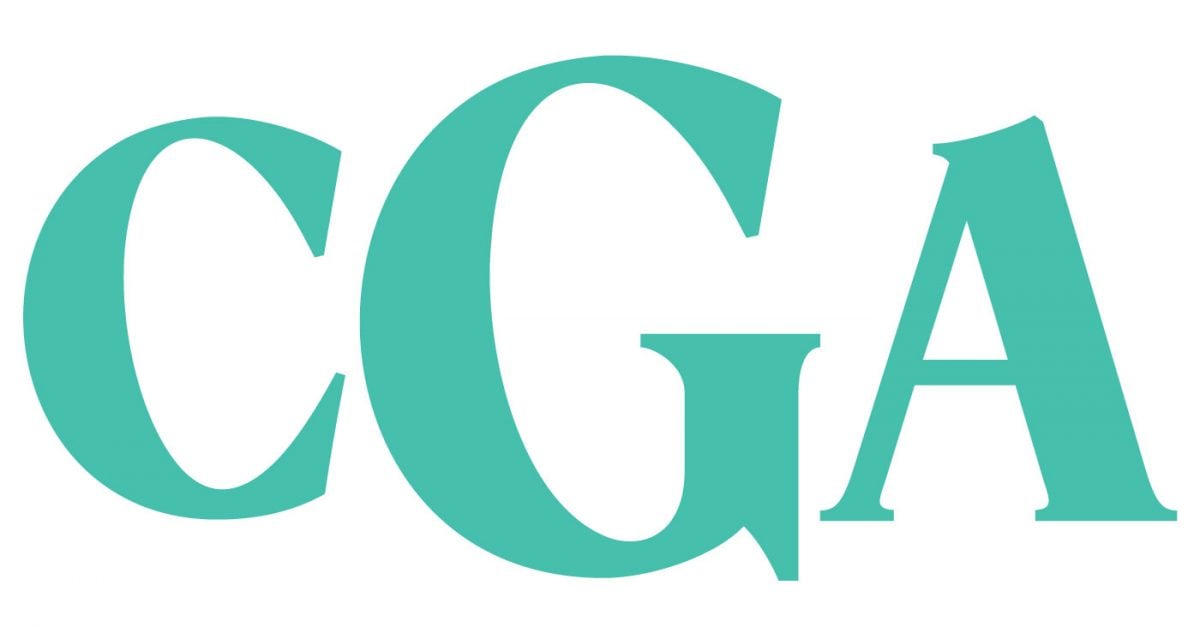 Depending on your project, you may choose to use either initials or monogram order—I'm a big fan of "you do you" and that any rules from traditionally monogram styles are meant to be broken.
Types of Monograms
Let's talk about the types of monograms you might find. Whether you're more traditional or like something quirky and new, there's something here for everyone.
I've also shared the font/SVG below each image so you can find the exact file if you love it!
Single Letter Monogram
A single-letter monogram is more of an initial, but you'll often find images like this labeled "single letter monogram" in different online shops. Single letter monograms can be as simple or complex as you'd like.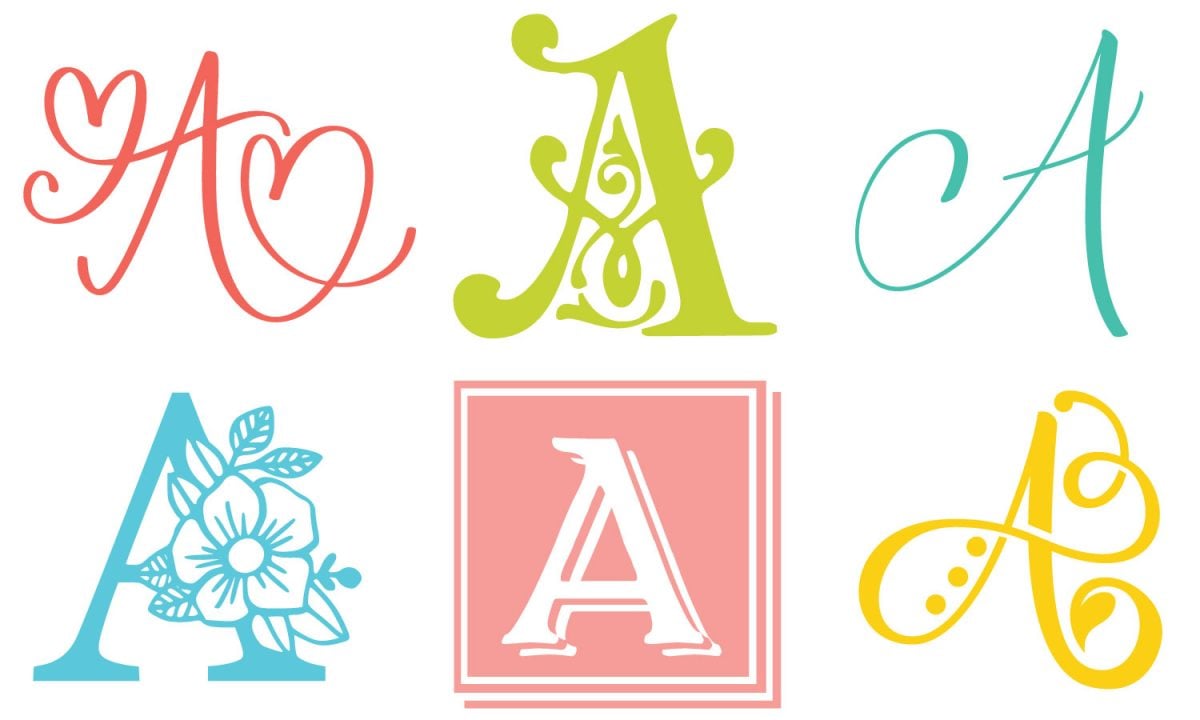 If you have a font you like, you can use it to make a single-letter monogram. For instance, Amberlight (top right) is a popular font and it makes a lovely, simple single-letter monogram.
Two-Letter Monograms
Two-letter monograms are a less popular, but great if you have a hyphenated first name, no middle name, or for the first initials of a couple. The two letters of the initials are often stacked or overlapped to create a modern or classic design and may incorporate other elements, like a circle monogram (which I'll get to in a bit).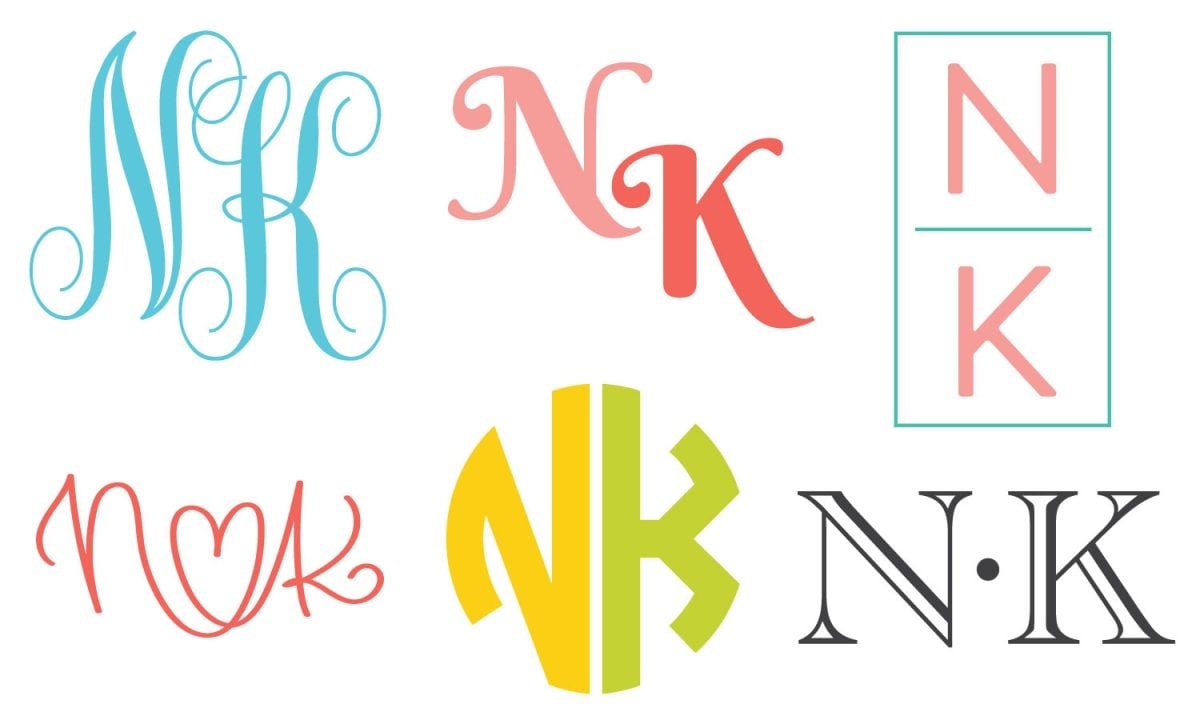 You can definitely play around with color to make your monogram even more special!
Three-Letter Monograms
A three letter monogram includes all three initials and is probably the most common monograms that you'll see. Again, you can style it using a traditional monogram order (first, last, middle) or initial style (first, middle last).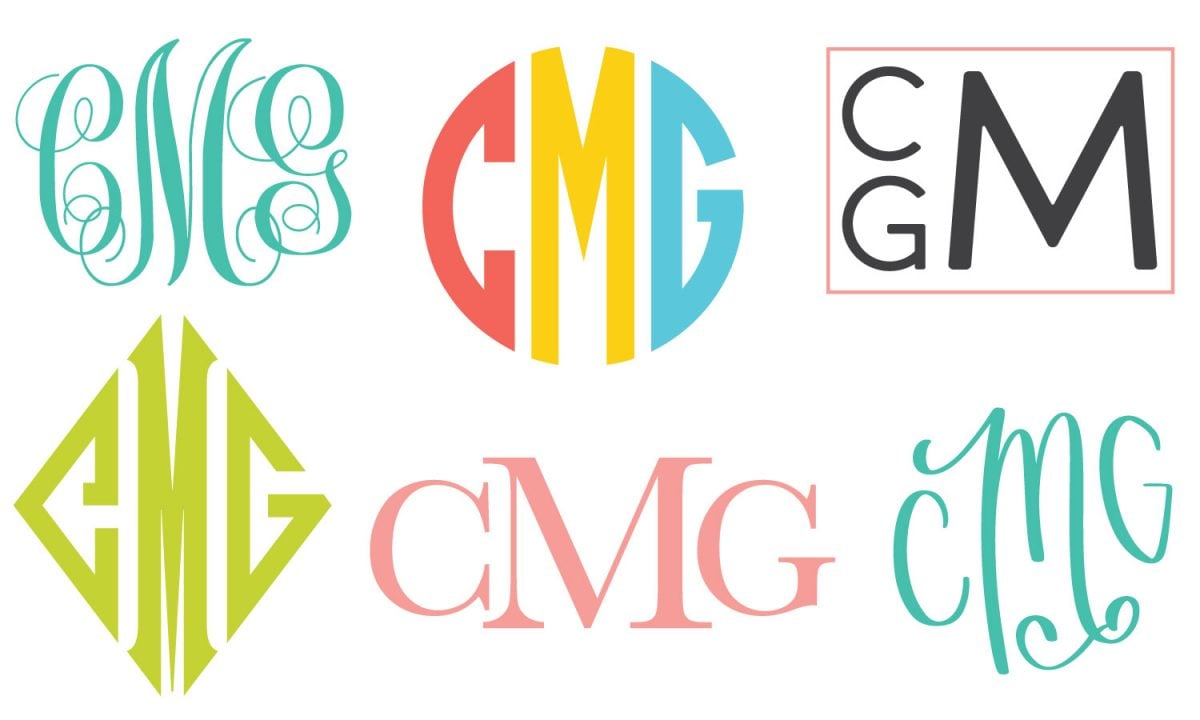 You can see that these designs range from very traditional to very modern—there's a lot of room to have fun with these when it comes to font and color!
Four-Letter Monograms (and Beyond!)
If you have a monogram with more than three initials, you're going to have to get creative! There are only a handful of fonts/SVGs out there that are actually designed to be used as four-letter monograms, but there are lots of options, including stacking and creating a "quadrant."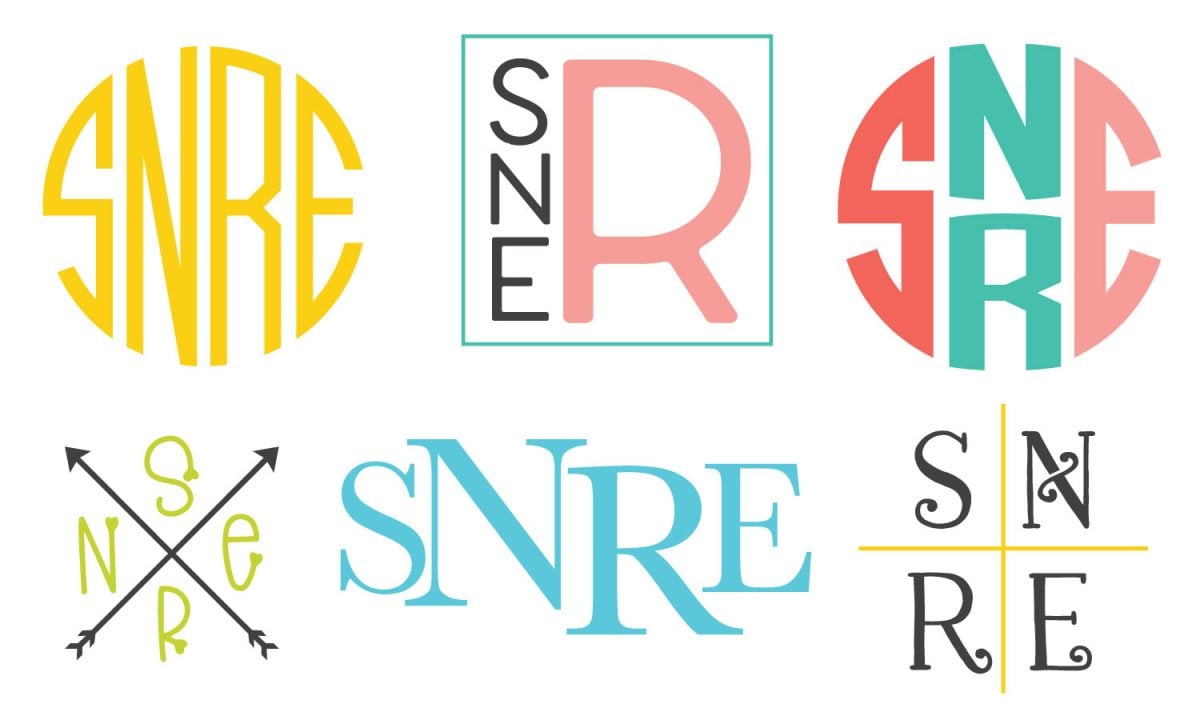 Circle Monograms
Circle monograms are very popular right now—there range from classic to feminine to fun. These are basically monogram frames that you can add your round monogram to. You can use one of the monogram fonts above, a single letter, or check out my favorite monogram generator below and the section on the best Monogram fonts later in this post.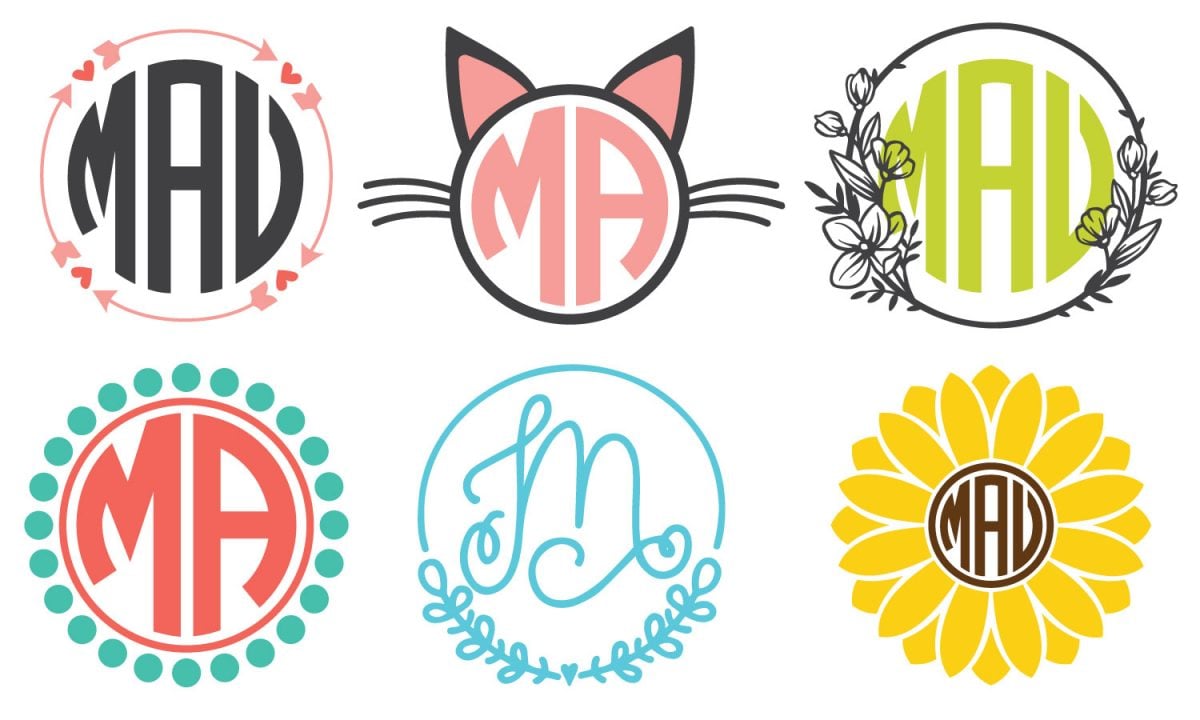 Other "Shape" Monograms
Circles aren't the only shape getting in on the monogram action! There are other fonts/SVGs that make great monograms in a variety of shapes:

Split Monograms
Finally one of the most popular monogram styles is the split monogram. This is a bit of a misnomer. I assume the title means to have an actual initial letter split, and then the first name in the blank in the center, like the "Juliana" monogram below.
But today, split monograms don't necessarily have an initial—they can have all sorts of other fun designs, like florals, kid's themes, and more!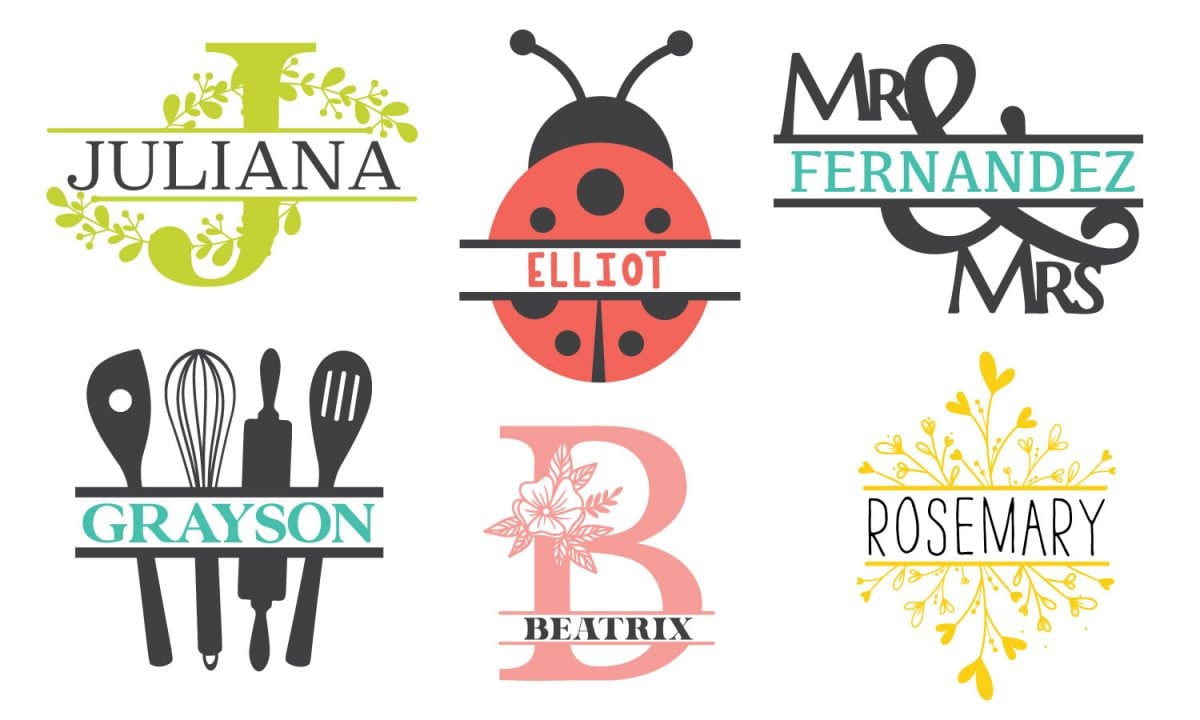 When you buy a split monogram, you'll have to fill in the name yourself using any font you like! I find that capital letters are my favorites because they don't "bump" the lines in the split monogram, but, of course, choose what you love!
You can also learn to How to Create a Split Monogram in Cricut Design Space out of any initial or image you'd like!
Free Monogram Generator
My favorite monogram generator is from Chicfetti! It creates six styles of monograms that can be totally customized.
Use the "Change Design" dropdown to choose a style: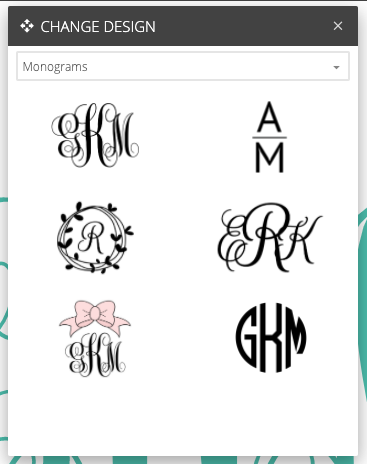 And from there you can change the letters and colors and more. It's really easy and it's FREE!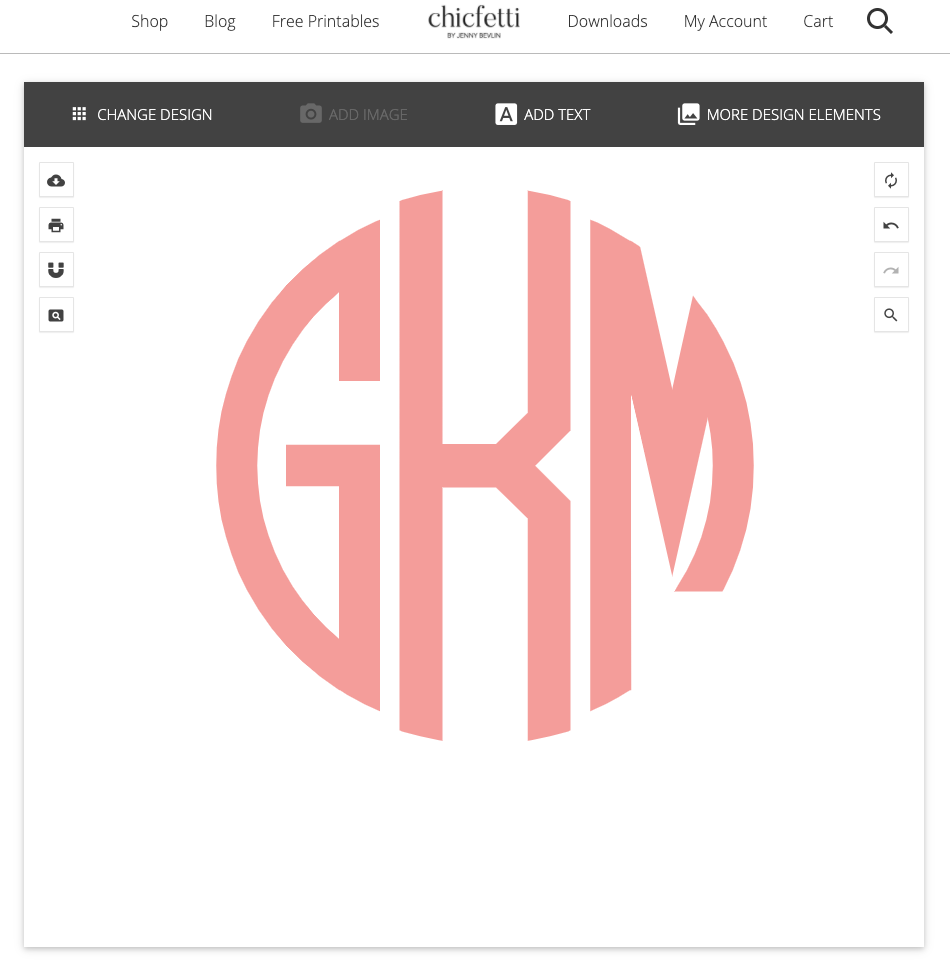 You can then download the image in a variety of file types, and drop them (particularly the round one) into all sorts of fun monogram frames!
Best Monogram Fonts
Okay! I've listed a bunch of my favorite monogram fonts/SVGs in the above sections, but if you want them all in one place plus even more to love, check these out!