Using Contour in Cricut Design Space makes it possible to hide different portions of a single image so you can customize Cricut Images even more! Here's how to use this feature, and a few tips and tricks for making the most of the Contour tool.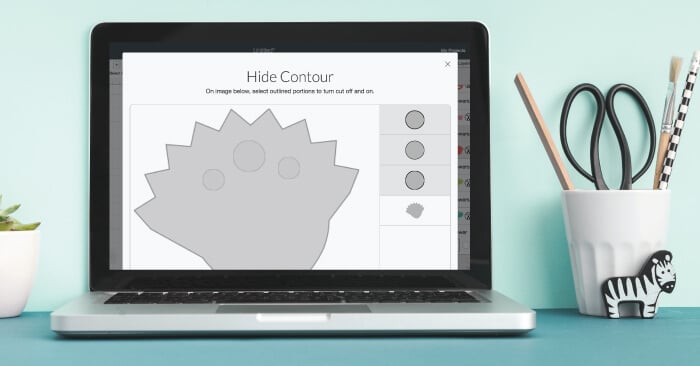 Welcome back to my series on the five tools in the layers panel of Cricut Design Space: Weld, Attach, Slice, Flatten, and Contour.
Today we're tackling the final tool — Contour! This tool is easy to use and has just one primary purpose:
Hiding a portion of a single image
Let's see what this means and how to do it.
Using Contour to Hide a Portion of an Image
Contour is similar to hiding layers in Cricut Design Space, but what happens if there are parts of a single layer that you don't want to cut? Let's take a look at an example.
Here's a flower with several layers. Let's say that for some reason we don't want any of those small green circles in this flower. We can't just hide the pink or green layers — we'd lose integral parts of our flower.
So instead, let's use Contour.
First, ungroup all the layers of your flower. You can only Contour one layer at a time.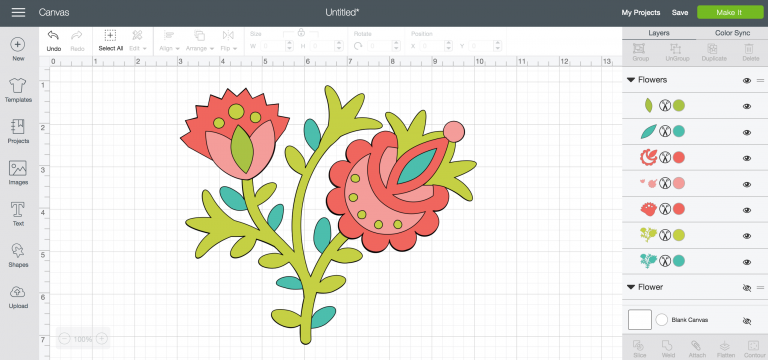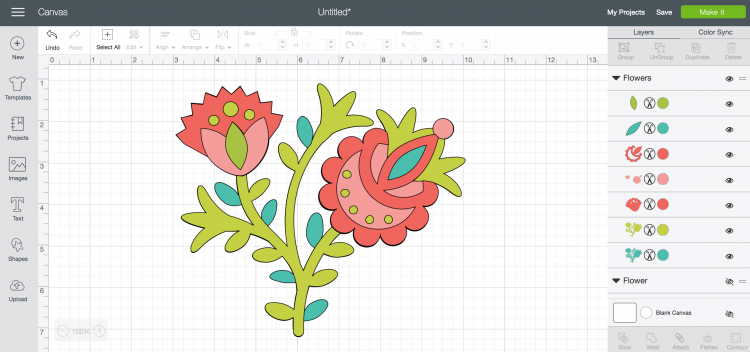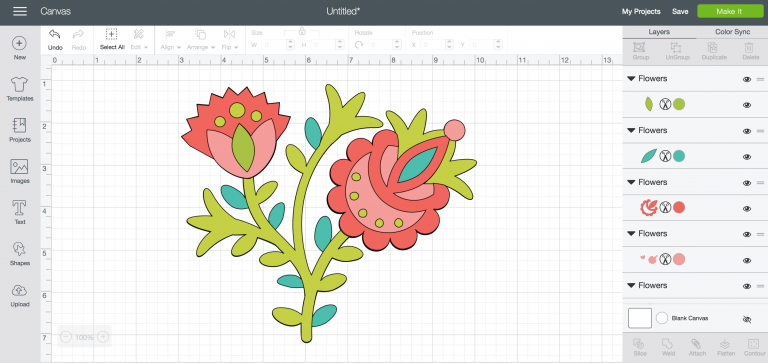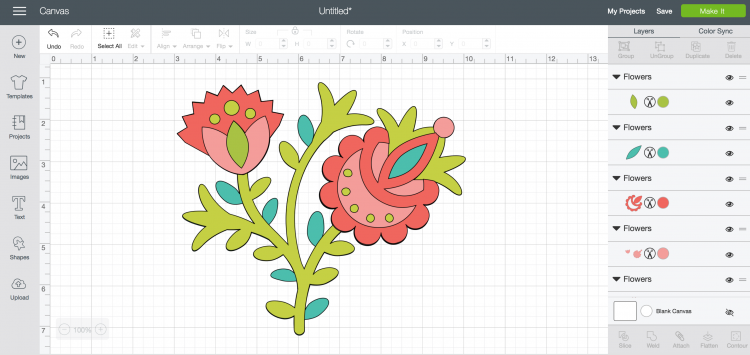 Then we're going to select the layer that has the holes that make it possible to see the green through the holes. The first is the left dark pink layer. Select it and click Contour in the lower right. You'll be able to see all the different cut lines for this piece. Click on the three holes/circles to select and hide them. Then click the X in the upper right corner to get back to your main screen.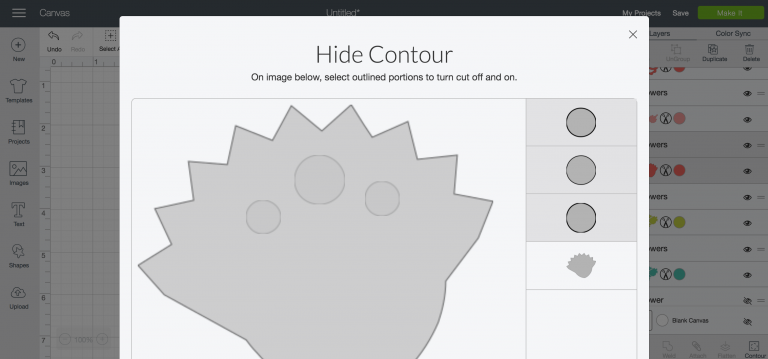 Then do the same with the light pink flower piece on the right. Hide all five holes/circles there.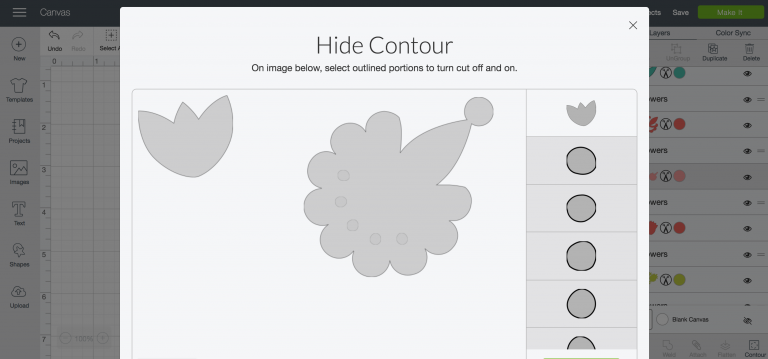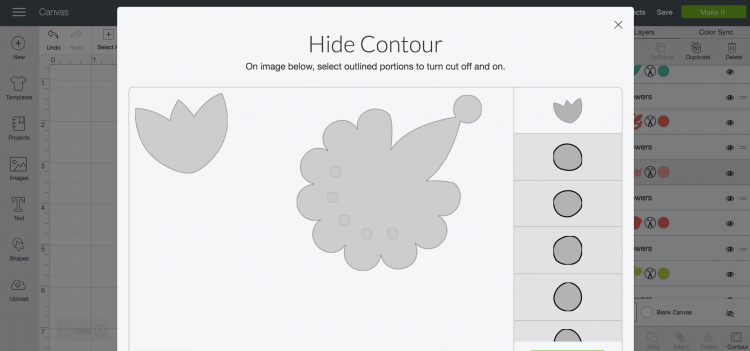 And voila! You have hidden just the holes in the flowers without hiding any of the important parts of the flower. Contour is really helpful when you're trying to make these smaller changes to files in Design Space — it's just one more way to fully customize the items in Cricut Access!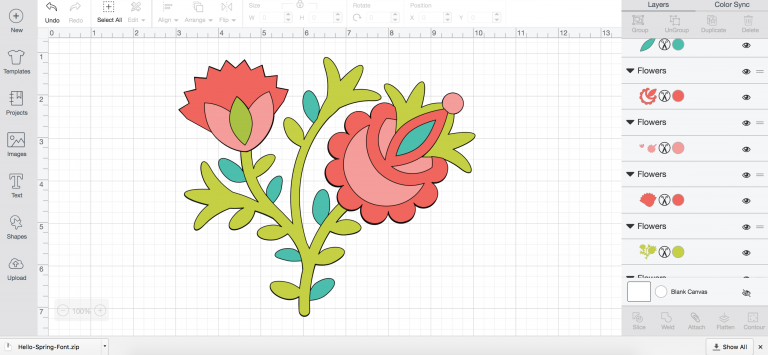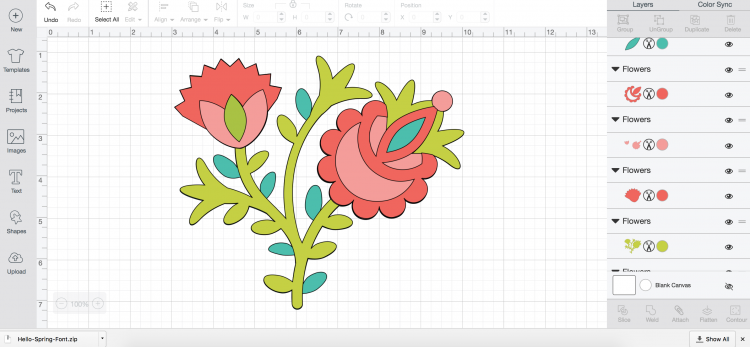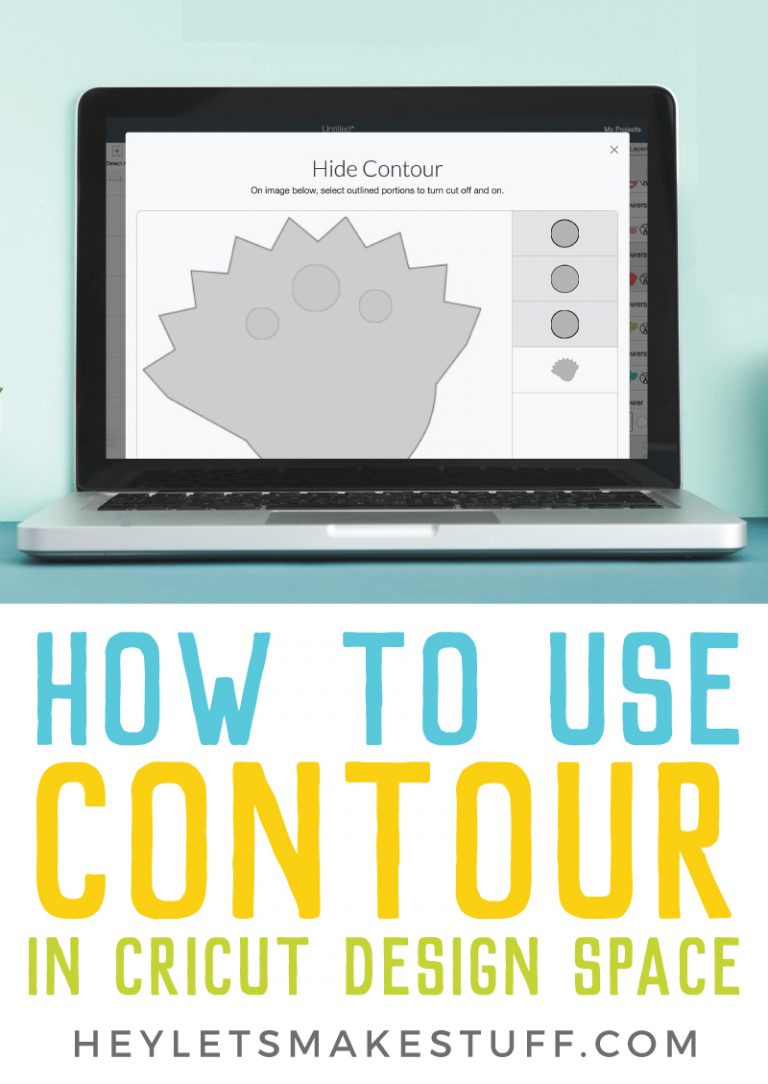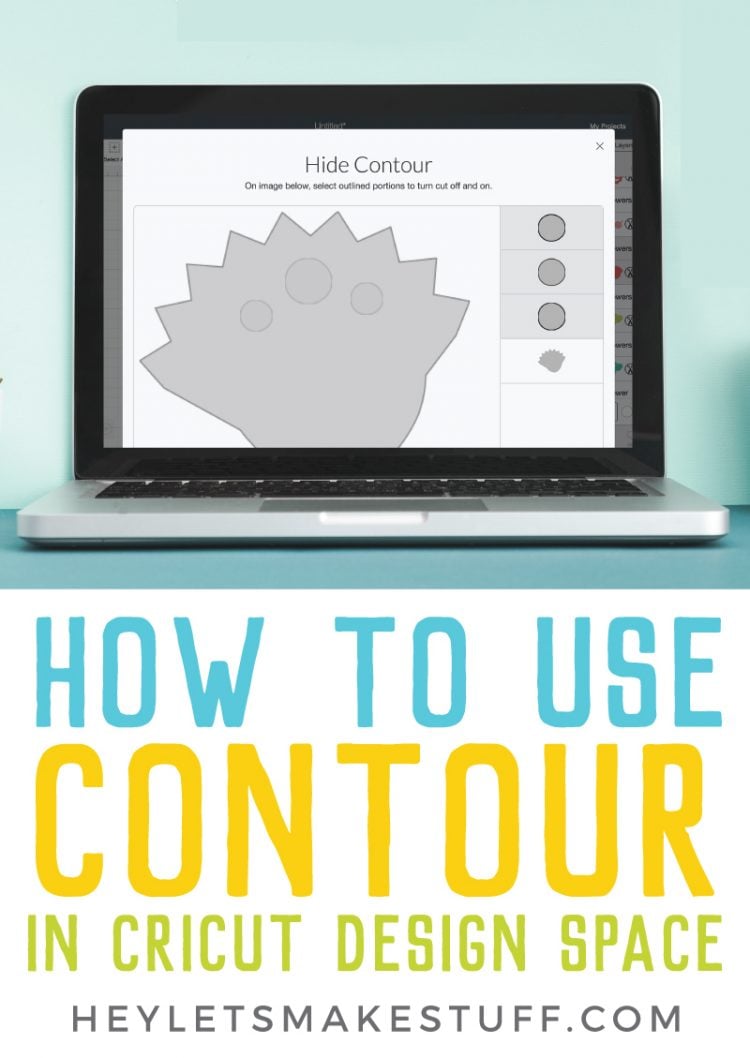 Cricut Tips & Tricks
[ess_grid alias="cricut_design_space"]