Use the Cricut Contour Tool to separate parts of a single draw image so you can write it in several colors! A fun way to use the Cricut Contour Tool and Cricut Pens.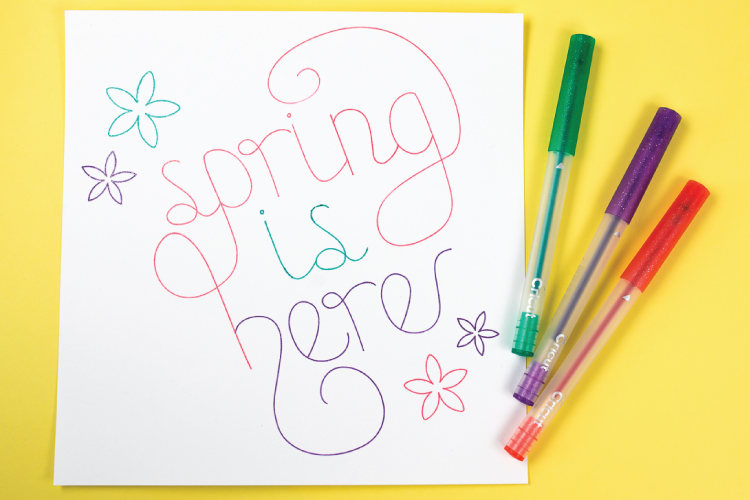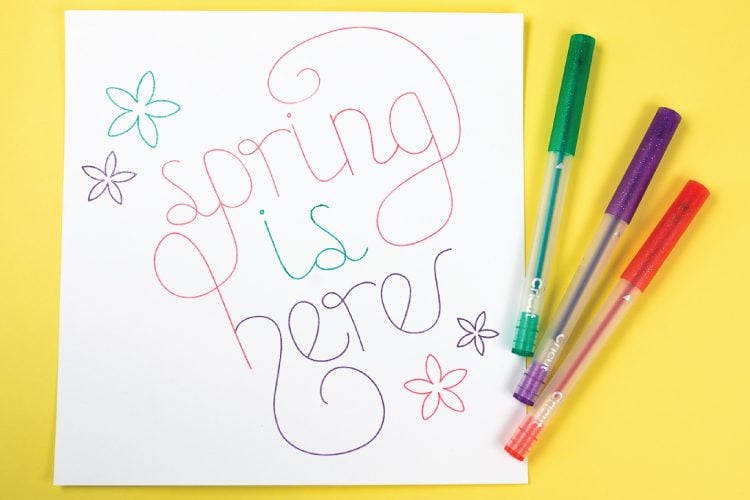 Have you had a chance to play around with Cricut's Contour Tool in Cricut Design Space? I recently wrote about how to use the contour tool, and today I'm talking about a fun way to use this particular tool—separating the different parts of a single image to draw in several colors! I'm in love with these Cricut Glitter Pens — so sparkly and fun!
Here's how to make this project.
Start in Cricut Design Space with three of the same image (#MCD03BC) on your Canvas.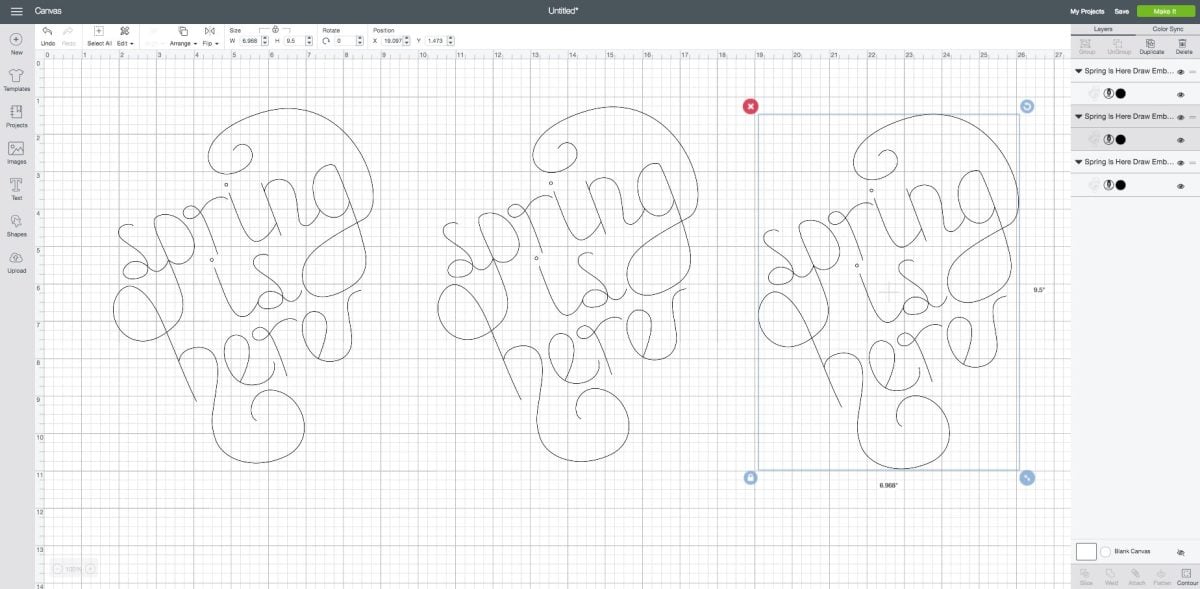 Select the first image and use Contour to remove everything but the word "spring."
Then on the second image, contour out everything but the word "is" and on the third image, contour out everything except the word "here."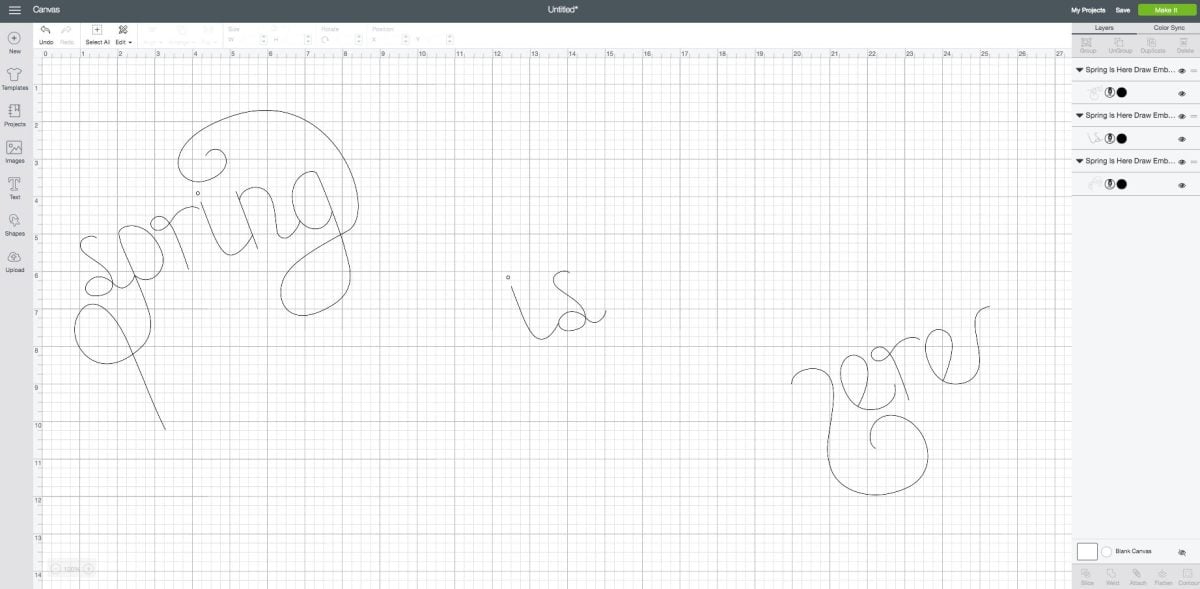 Now move all of the pieces together so they look like the original image.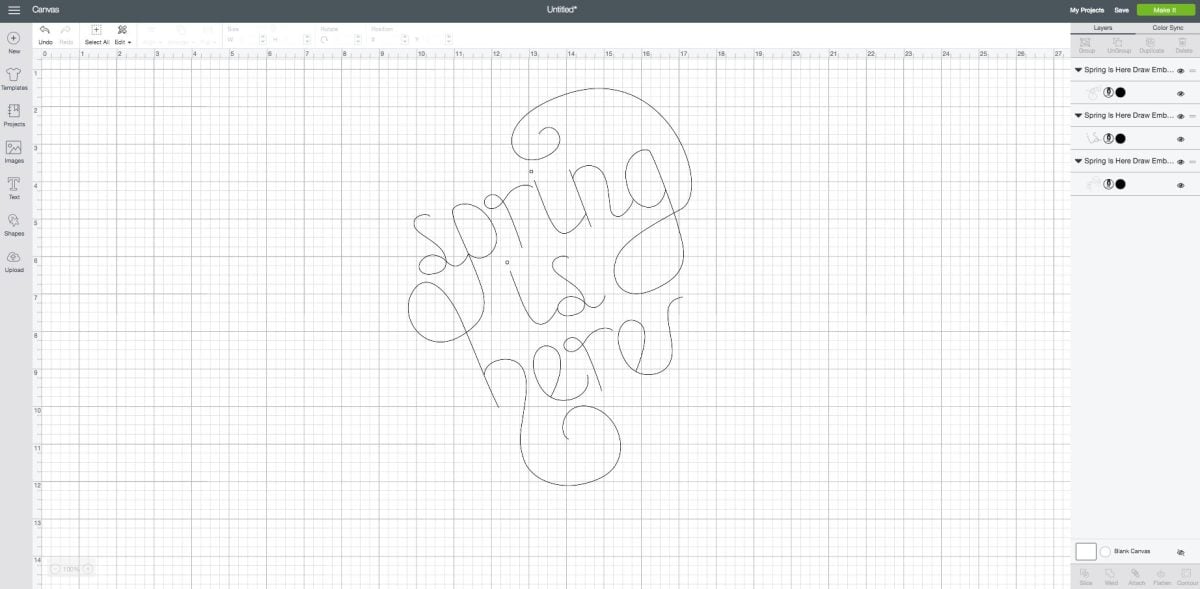 Now re-color each layer in your chosen pen colors.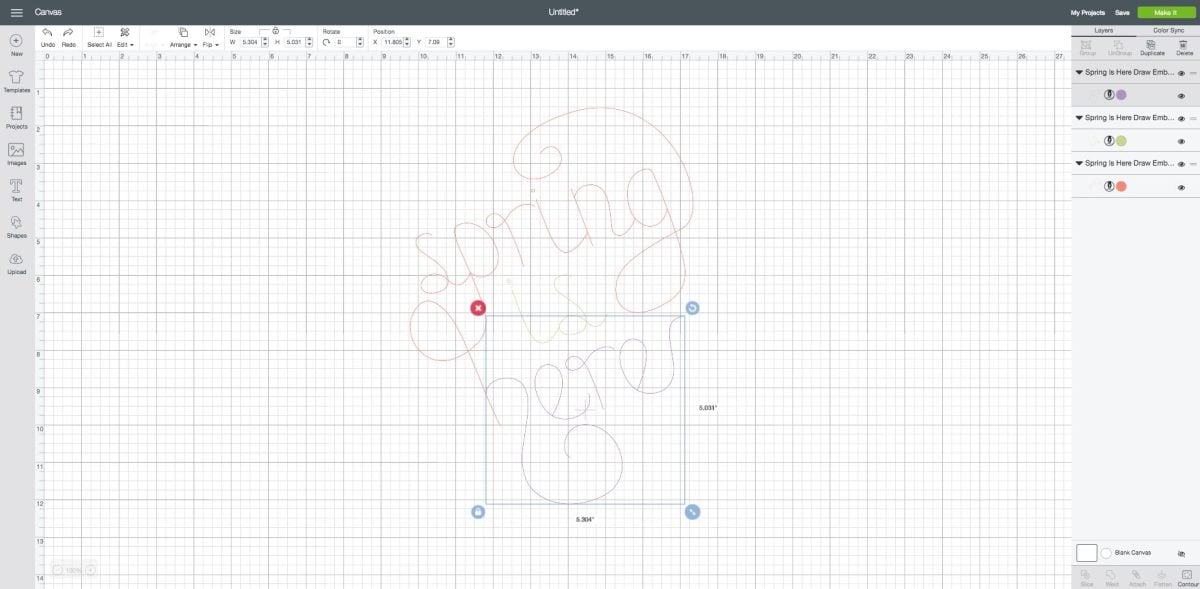 If you'd like, add some embellishments. I added some flowers and then changed them to a draw linetype.
Then you can draw using your Cricut! Follow the onscreen instructions to draw your project, swapping out the pens as necessary.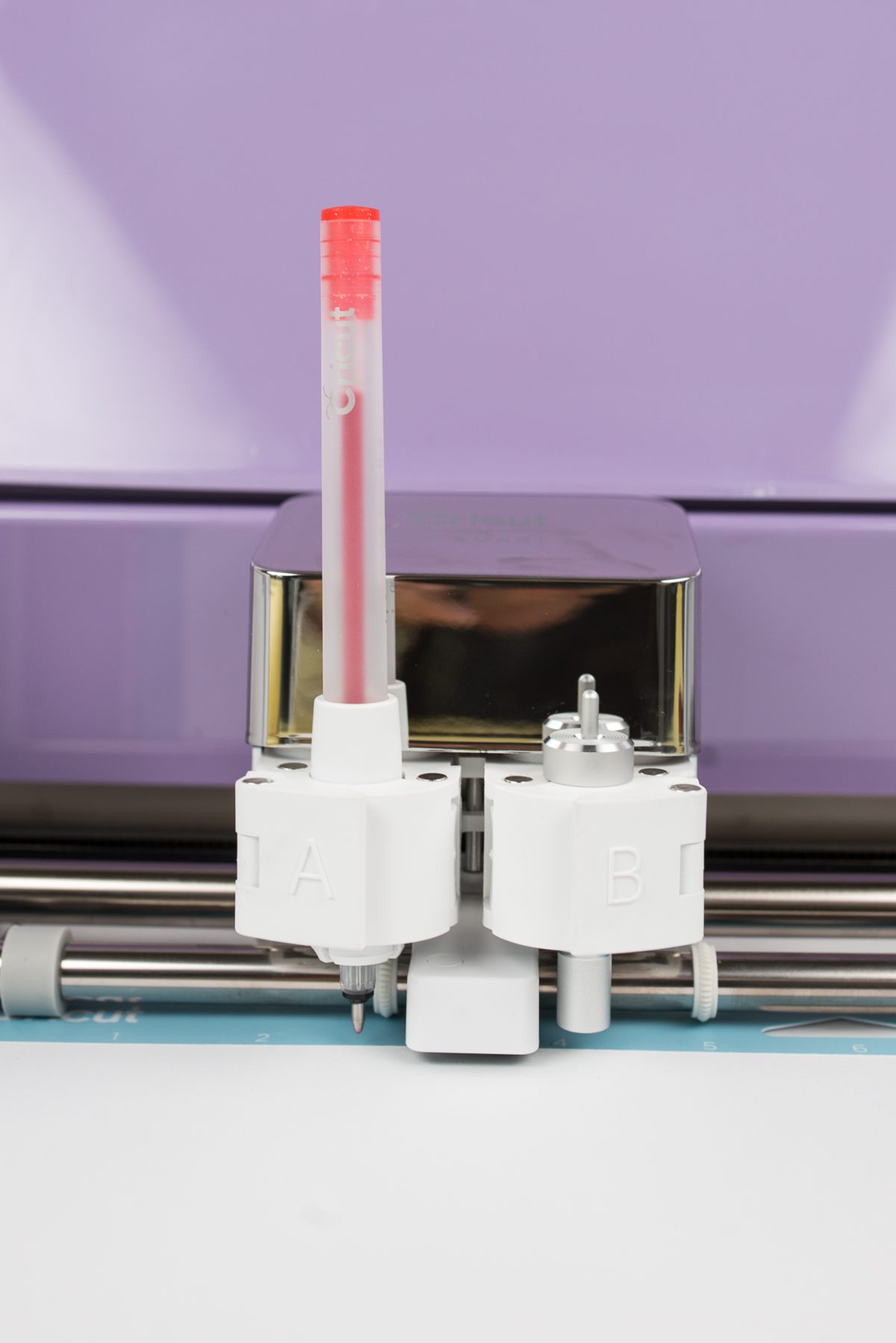 This is such a fun way to use the Contour Tool!