Throwing a Harry Potter party? Want a fun game that will take you back to Hogwarts? Download this printable Harry Potter word search! Two different word searches filled with all of your favorite Harry Potter characters.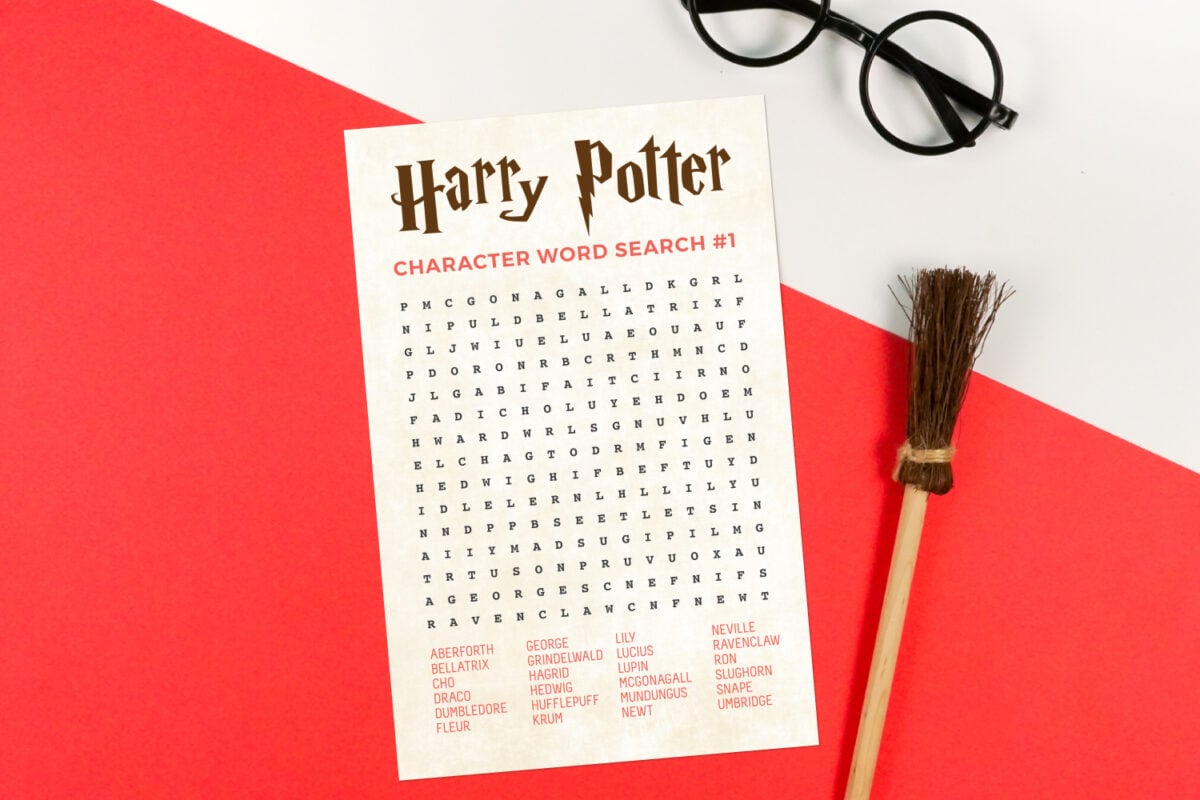 When I first sat down to design this fun Harry Potter word search, I made a list of characters. It took me less than two minutes to realize that this wasn't going to be one word search, but two! There are countless amazing characters in Harry Potter—good, evil, and a tortured in between (I'm looking at you, Draco and Snape), so I knew there would be no way I could fit them all inside one word search.
So lucky you—I have two printable word searches in one download for you today! Inside this download is one PDF with both word searches, characters spread evenly between the two. Double the wizarding fun!
I've really tried to slow down in the last month or so—the holidays and January were go go go and I needed a break. I've taken to sitting down in the evenings with a non-digital form of relaxation. Sometimes I'll do a sudoku, or a jigsaw puzzle (like this Marauder's Map!), and often a word search. I've found that stepping away from the screen is good for my mind, body, and spirit! Half the time I swear my iPhone is part dementor. Stop sucking the life out of me, phone!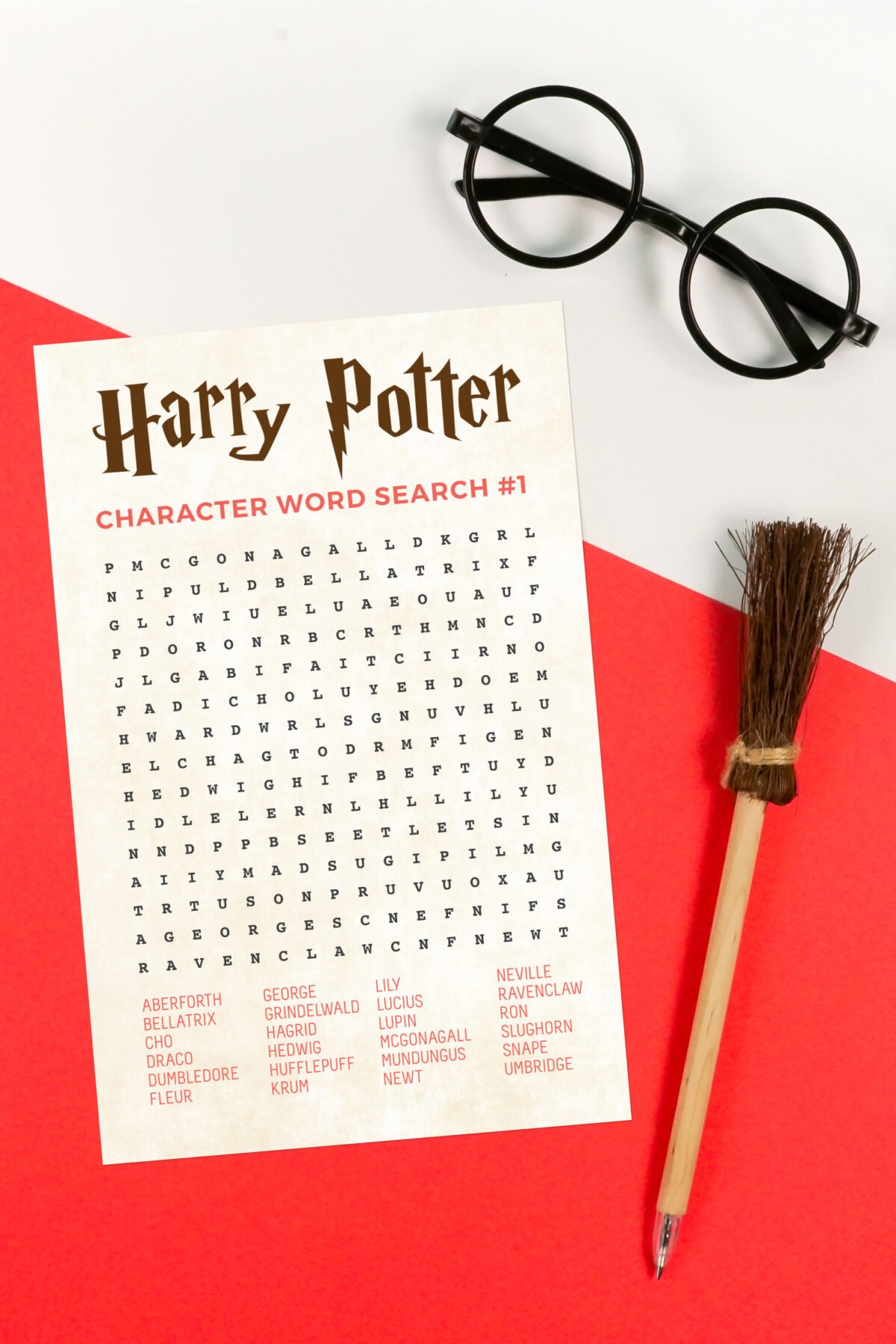 So grab your wand, accio this word search using the box below, print it out, and have fun finding all of your favorite Harry Potter characters—both the ones you love and the ones you love to hate! Love Harry Potter printables? Check out 20+ Harry Potter Printables!
Download the Free Harry Potter Word Search under PRINTABLES P23
This file can be found in my Free Craft Resource Library. The file number is: P23.
Want access to this free file? Join my FREE resource library! All you need is the password to get in, which you can get by filling out the form below!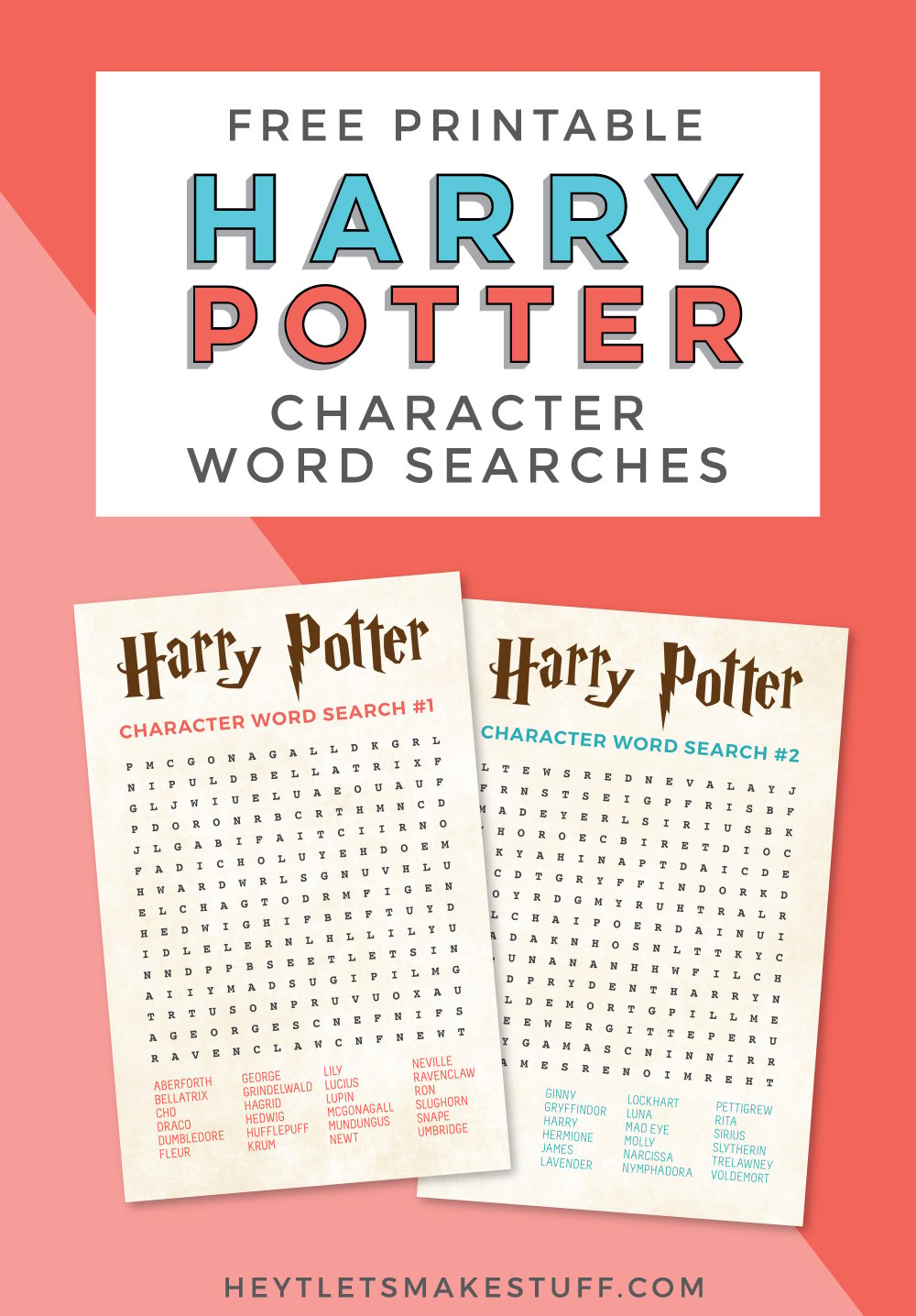 Harry Potter Party Ideas