Celebrate the day of love with this fun printable Valentine's Day word search! Find all sorts of love-related words—it's perfect for kids, adults, teachers and students!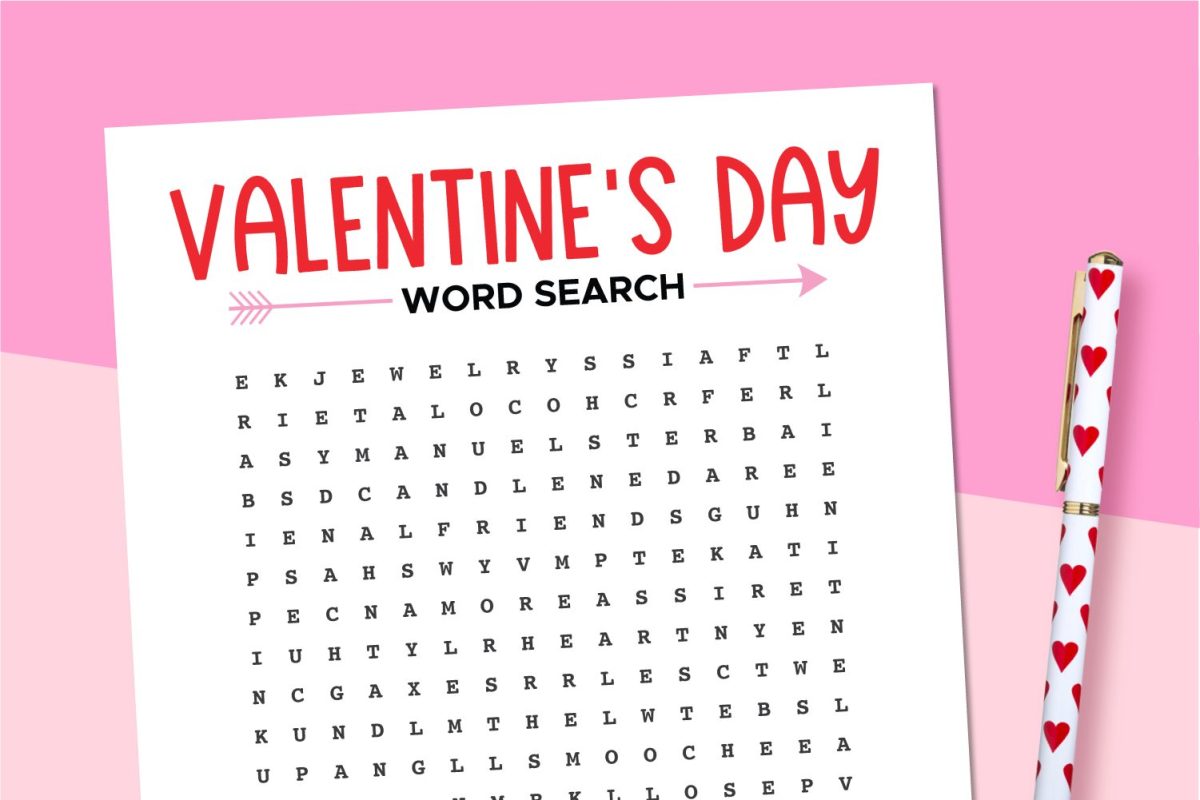 Valentine's Day is just around the corner! Growing up, I loved exchanging valentines with my friends and classmates (and all the requisite sugar that came along with them!). This Valentine's Day word search can offer a bit of respite from the craziness of the Valentine's Day sugar rush! Just print them out and kids can sit still for a little bit, letting mom or teacher breathe for a few minutes!
This bright pink and red word search is filled with fun Valentine's Day words, like Cupid, sweetheart, and flowers. You'll even find St. Valentine himself lurking in there! I recommend printing them on white cardstock using a laser printer, or having your local print shop print them for you.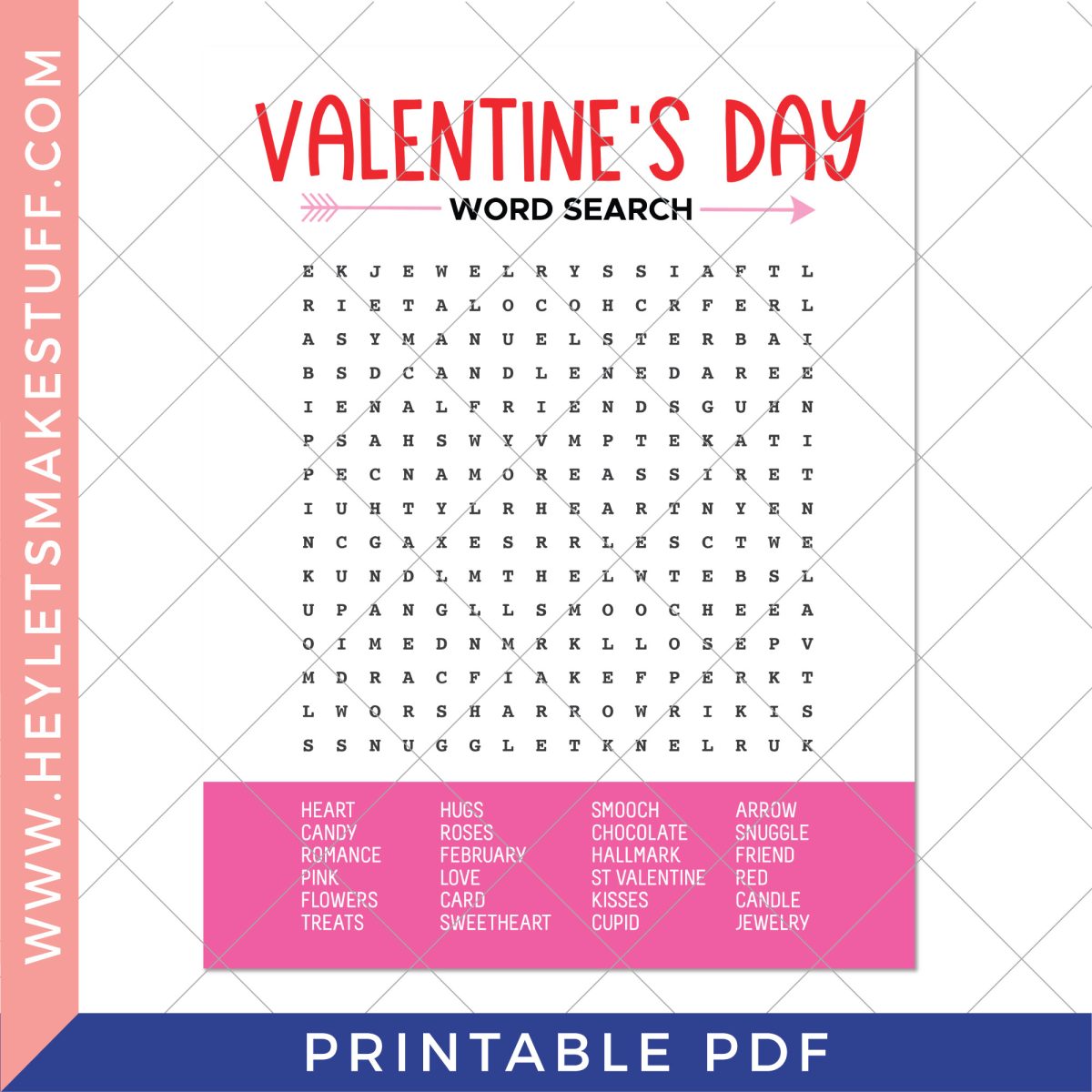 Download the Free Valentine's Day Word Search under PRINTABLES P43
This file can be found in my Free Craft Resource Library. The file number is: P43.
Want access to this free file? Join my FREE resource library! All you need is the password to get in, which you can get by filling out the form below!
I think this Valentine's Day word search is a lot of fun for kids, adults, and even a great activity for kids at school for Valentine's Day! They could even make a great valentine in and of themselves—include a cute pen and it's a great non-candy Valentine's Day idea. Looking for other printable valentines ideas? I have sloths and koalas—both are too cute for their own good!
Get the Big Word Search Bundle!
Want more? Grab a huge set of 15 word search printables in my shop! These holiday and seasonal themed puzzles are perfect for putting down your phone and picking up a pen!