Using Flatten in Cricut Design Space makes it possible to turn any cut file into a printable image. Here's how to use this feature, and a few tips and tricks for making the most of the Flatten tool.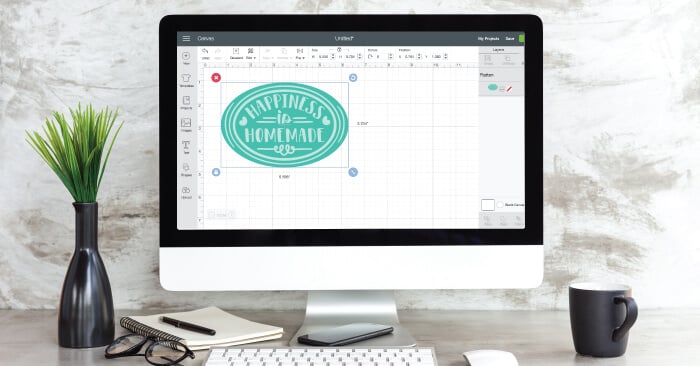 Welcome back to my series on the five tools in the layers panel of Cricut Design Space: Weld, Attach, Slice, Flatten, and Contour.
Today we're tackling the flatten tool! This is one the most simple tools to use in the layers panel, because it only has one main purpose:
Changing images from standard shapes to print-then-cut shapes.
Let's see what this means and how to do it.
Print then Cut Basics
Print then Cut is a really great feature of the Cricut. It allows you to print an image on your home printer, and then your Cricut will cut around the edge of the shape. I have an extensive Print then Cut tutorial on my calendar, but in the meantime, you can read this post about using Print then Cut.
There are three primary ways to go about creating a Print Then Cut image.
First, you can upload a JPG or PNG and the software will turn it into a Print Then Cut image. Learn more about uploading files to the Cricut Design Space.
Second, you can open up the layers panel for the image and change it from a cut type to a print type. This second method is the best method if you are only changing one layer to print then cut.
And third, you can use Flatten.
Using Flatten to Create a Print Then Cut Image
Flatten basically takes two or more normal cut shapes and flattens them into a single printable image. I prefer using flatten to the other two methods mentioned above because it is the easiest way to take multiple shapes and make them one printable shape.
It's quite simple. Let's take a look at an example. Say I want to make a gift tag. I have an oval and this cute text of "happiness is homemade." I could cut out the happiness is homemade and spend far too long trying to get all those pieces to align on my oval. Or, I could just flatten and print the gift tag using Print then Cut.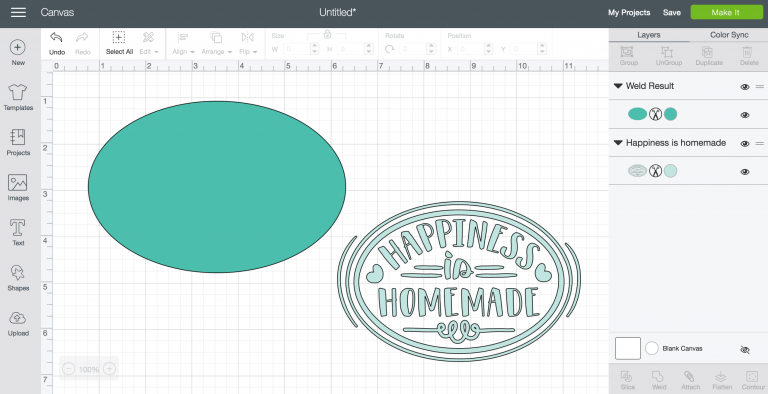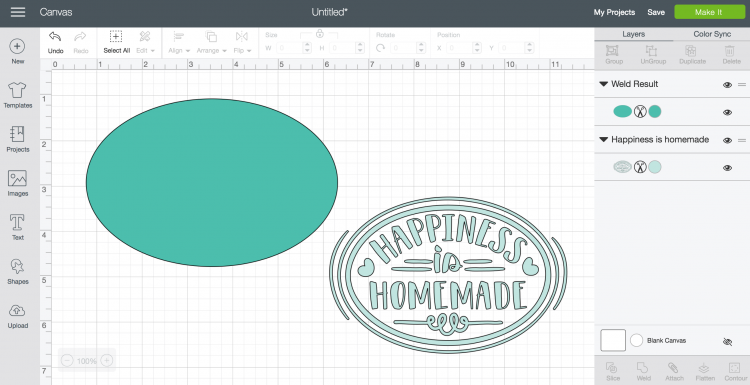 Place the text image over the oval and select both. Then click Flatten in the lower right menu. The outlines around the text image and oval will disappear, and you will notice that in the layers panel you now have on printable image under the heading "Flatten." They will hold their size and position when you Print then Cut.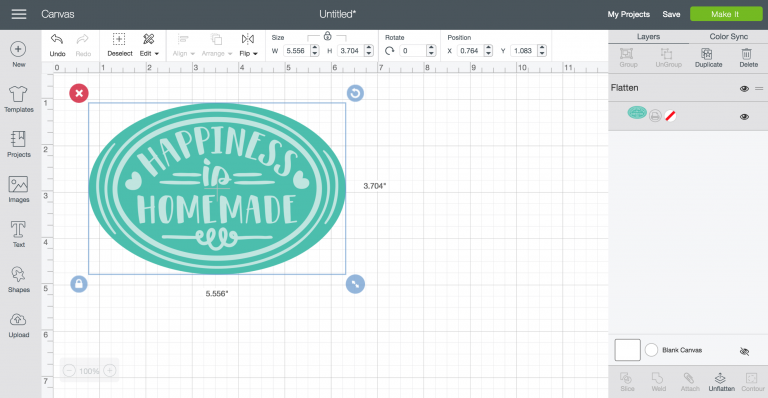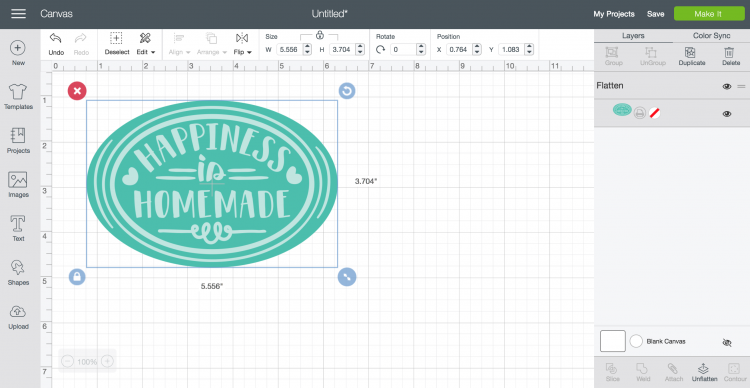 Then hit Make It! Instead of your normal cutting screen, you'll see a Print then Cut screen. The program will direct you to print your image on your home printer. It will have a black registration border around it when it prints. Then when you go to cut it, the Cricut Design Space will use that registration line to know exactly how to cut around the edge of the oval perfectly!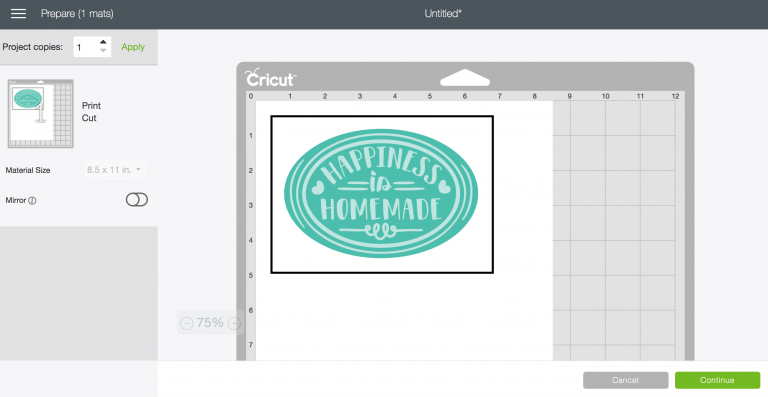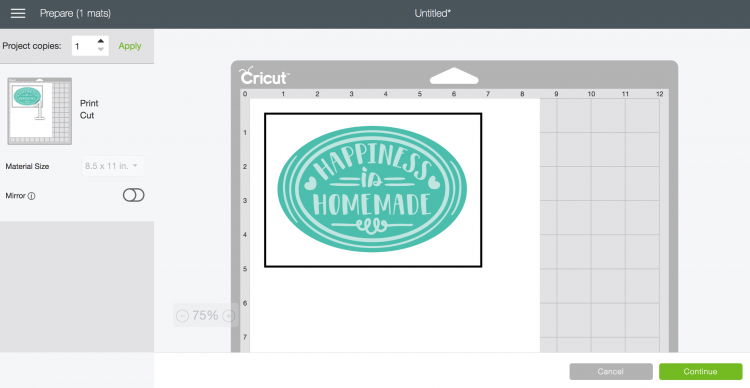 Hope you learned a little more about the Flatten tool today! Come back next week — I'm going to be talking all about Contour!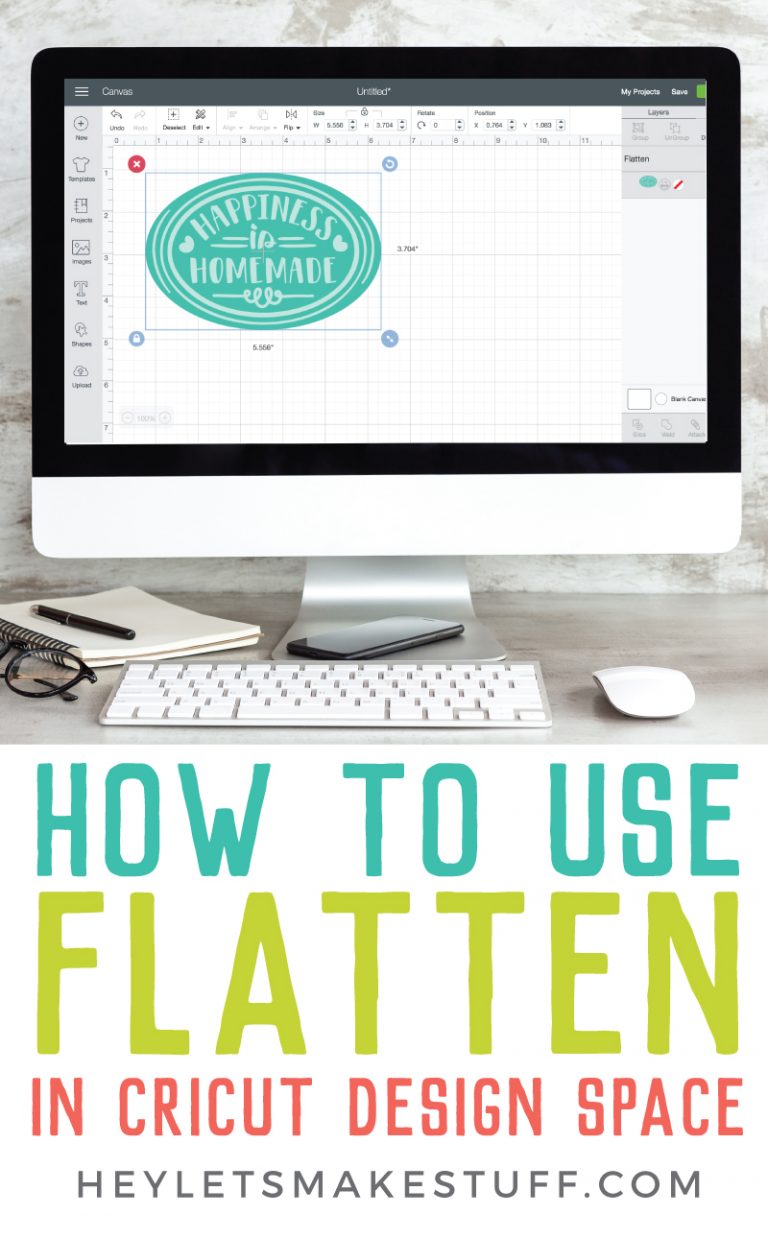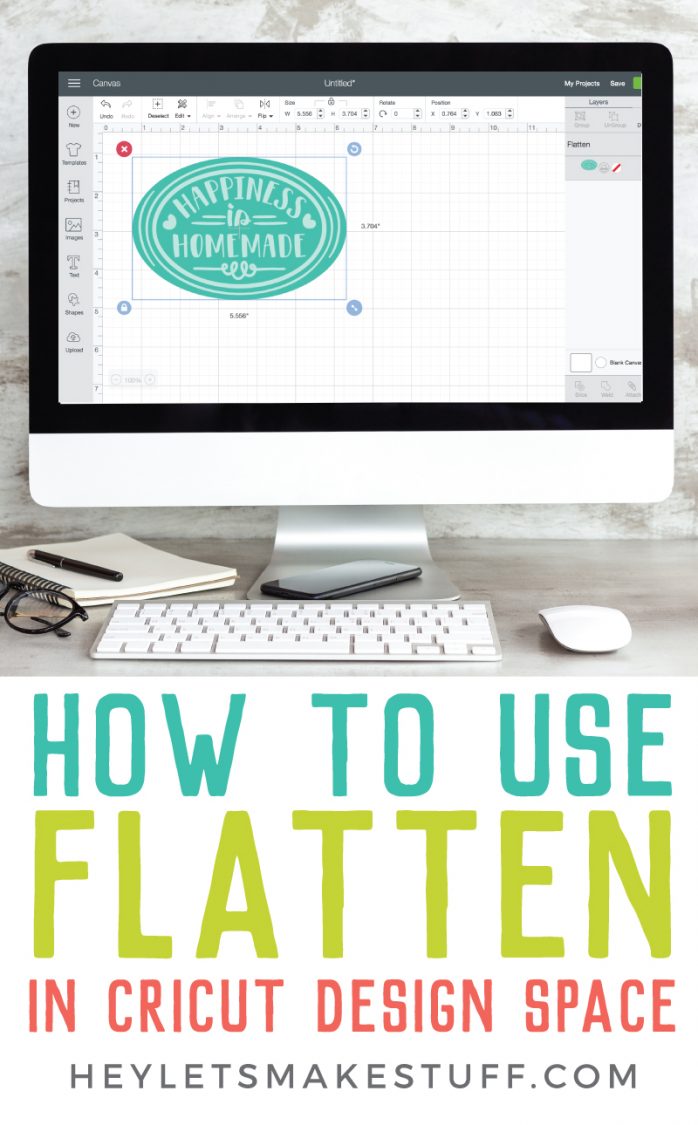 Cricut Tips & Tricks
[ess_grid alias="cricut_design_space"]