When you can't possibly stuff anymore turkey or pie in your face, it's time to go shopping! Get crafty and gear up for the mother of all shopping days with this Black Friday SVG Bundle.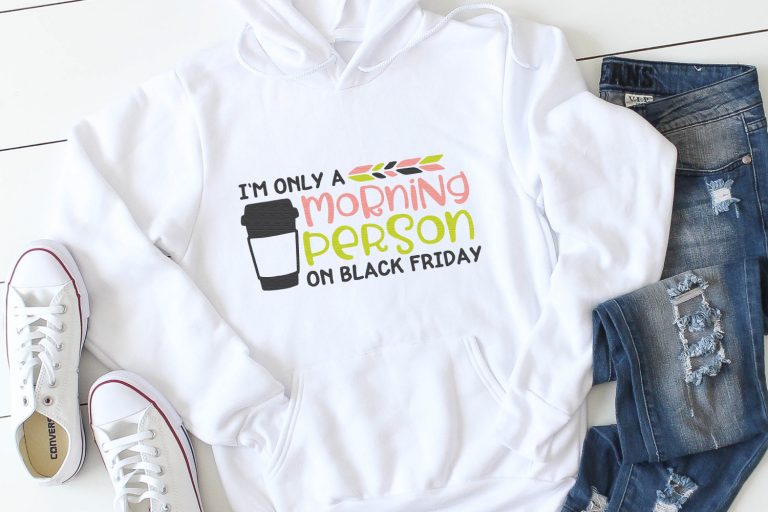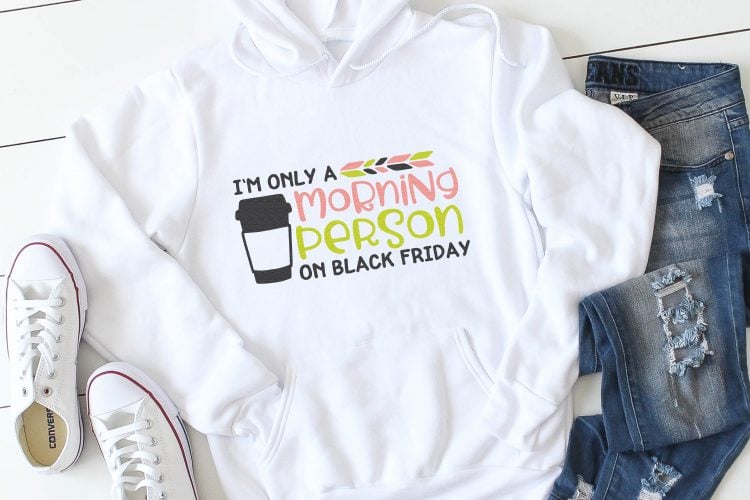 You guys, I have to confess something.
I have never been shopping on Black Friday. Seriously.
I know. I know. How have I lived through this many holiday seasons without participating? Some people might say that I'm missing out.
But Black Friday is all the things combined that give me anxiety: crowds of people, standing in line, losing sleep, and just shopping in general.
I'm much more of an Amazon-Prime-it kind of girl. (Get a free trial of Amazon Prime if you want to join me, and then check out my Black Friday / Cyber Monday Cricut and Crafty Deals!!)
But for some people, Black Friday is a holiday tradition. A rite of passage into celebrating the Christmas season. And so for those people who celebrate—and maybe even treat Black Friday like its own separate holiday—I designed these SVGs for you!
If Black Friday is a mini holiday for you, you can use these SVGs to design your Black Friday hoodie, reusable shopping bag, t-shirt, or mug holder!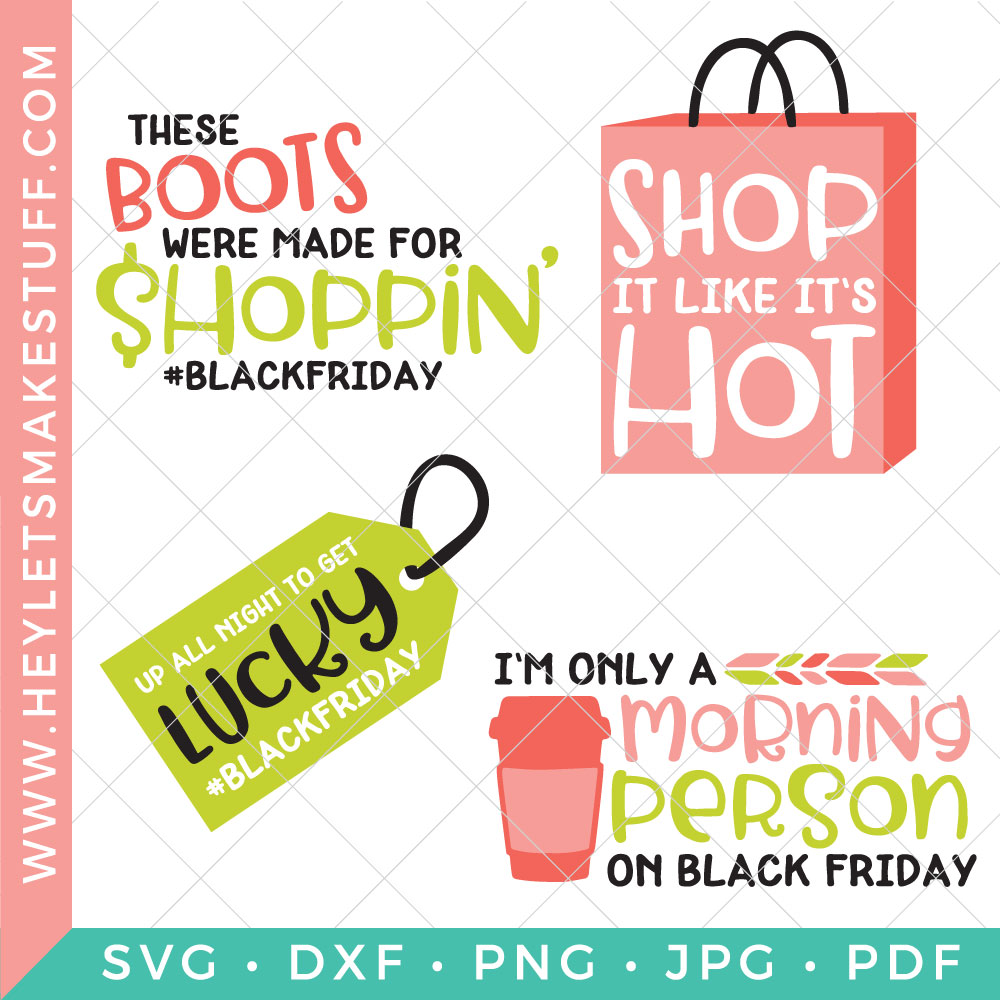 This Black Friday SVG bundle includes four different cut files:
These Boots Were Made For Shopping #Black Friday
Shop It Likes It's Hot
Up All Night to Get Lucky #BlackFriday
I'm Only A Morning Person on Black Friday
So whether you hit the stores before the dishes are even done or you'd rather grab your laptop and pumpkin pie to scope out the deals online, then this Black Friday SVG bundle is perfect for you! Black Friday is all about the shopping and each of these four cut files will inspire you to get those deals with a little style and a lot of sass!
Get the Black Friday SVG Here!
Enter your first name and email address in the box below for access to this freebie, along with other fun free files in our email newsletter! If you have already received a freebie from my site, just enter your information again—you won't be added to any additional lists.
This freebie is for personal use only. You can learn more about our commercial license.
Buy the Black Friday Bundle Here!
You know I'll be wearing my Shop It Like It's Hot hoodie while I'm filling up my cart in my pjs at home!
What about you? Are you a Black Friday shopper or do you avoid it like the plague?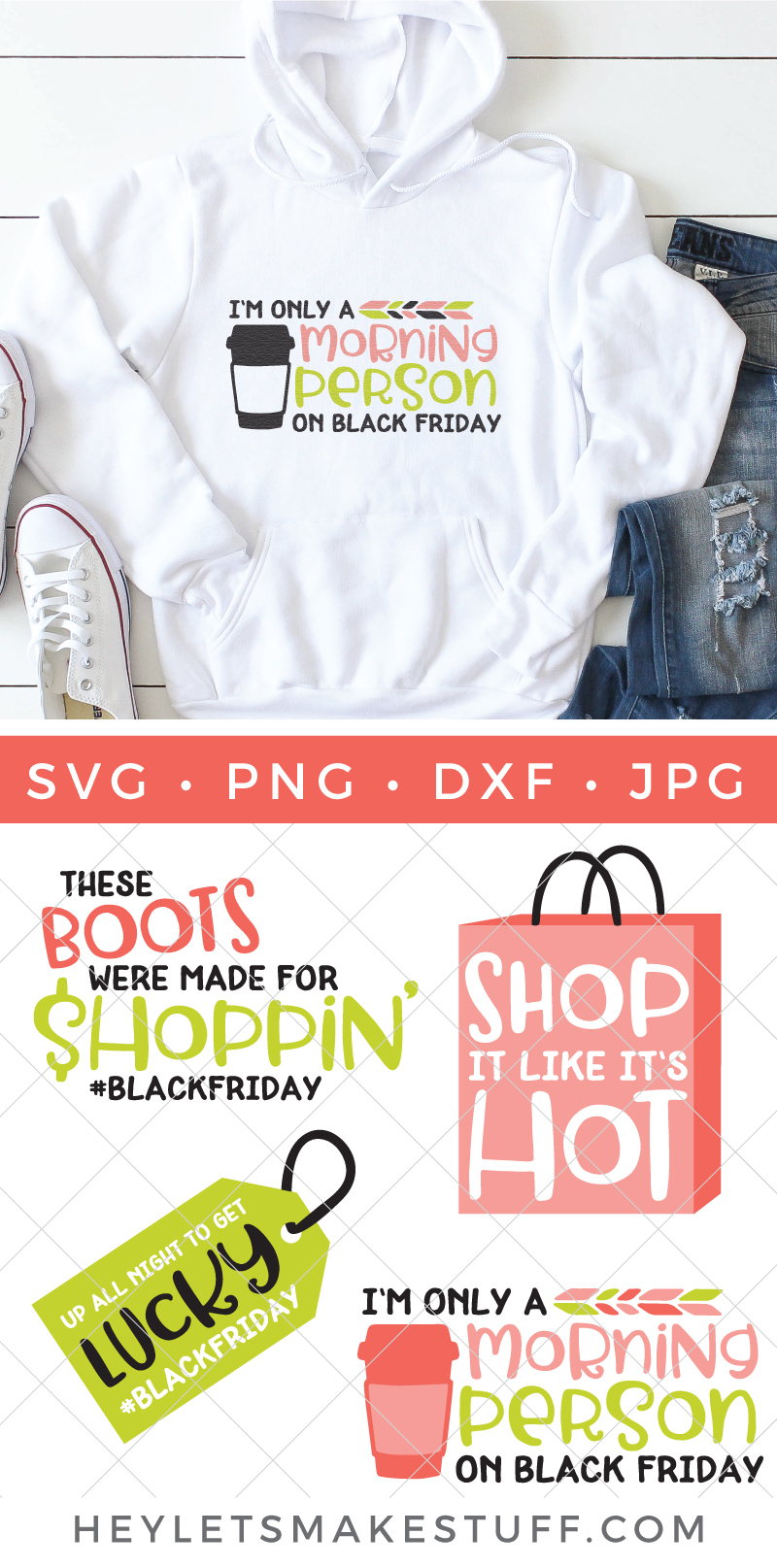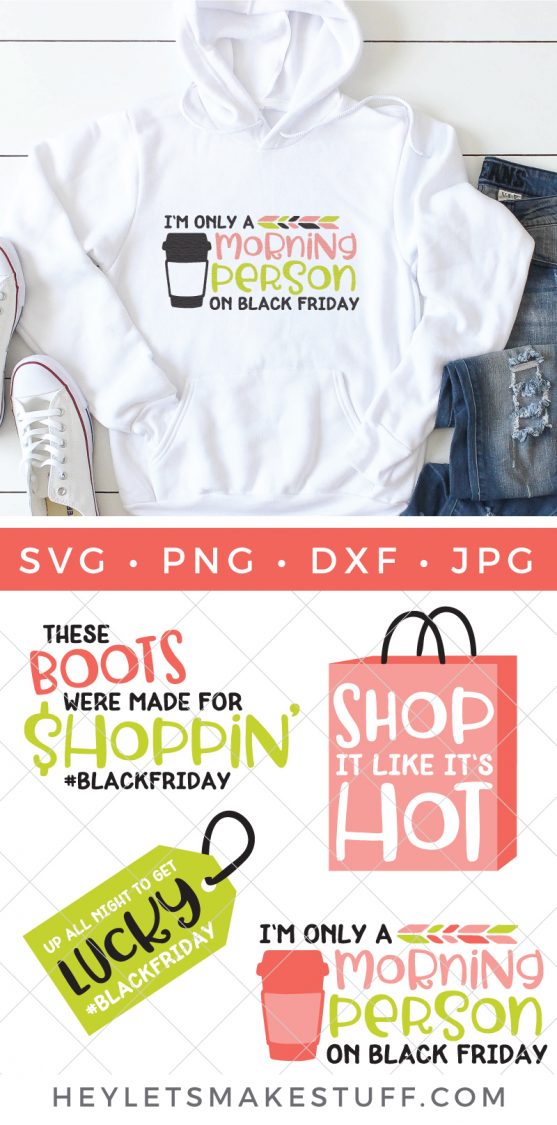 Also check out my Best Amazon Prime Day Deals for Amazon Prime Day in the summer!
Blank Bags for Crafting
https://amzn to/2JHylS3