All the best Black Friday and Cyber Monday deals on Cricut products, sublimation supplies, and all sorts of crafty fun! Updated with Cricut sales and Cricut coupon codes for 2022, as well as crafty deals from my favorite small businesses!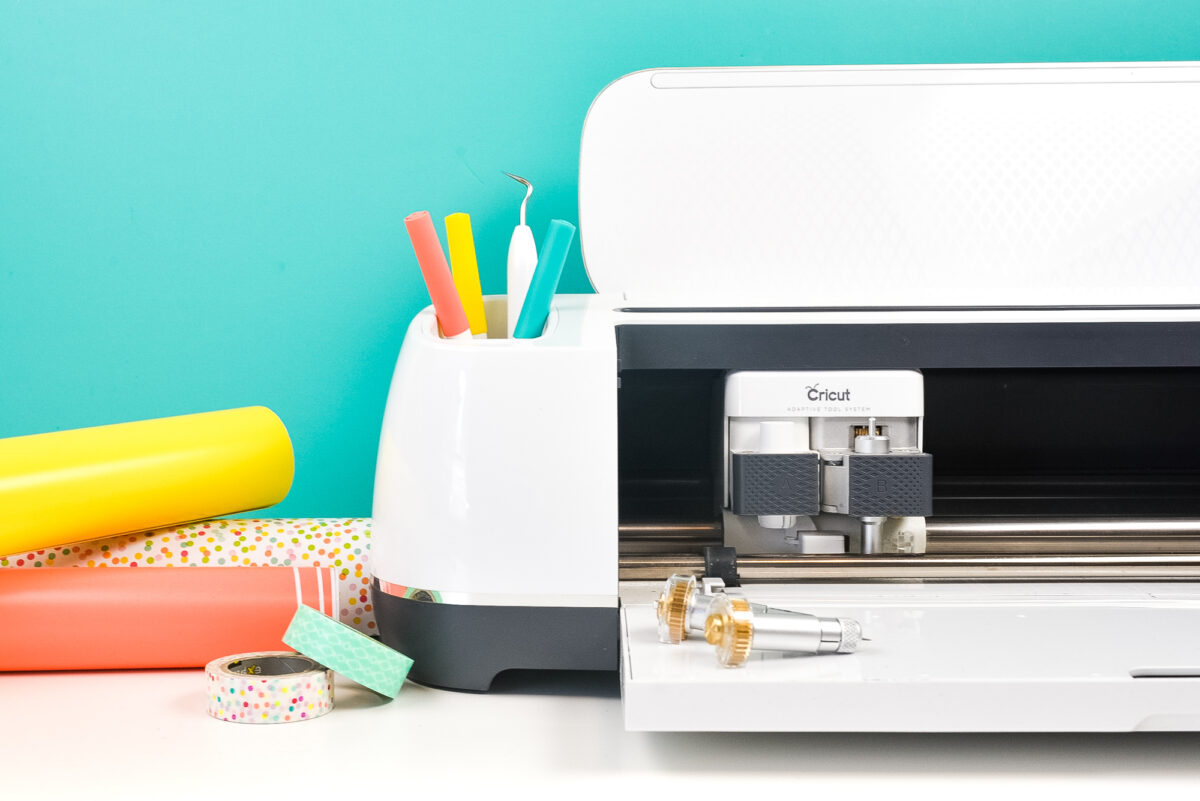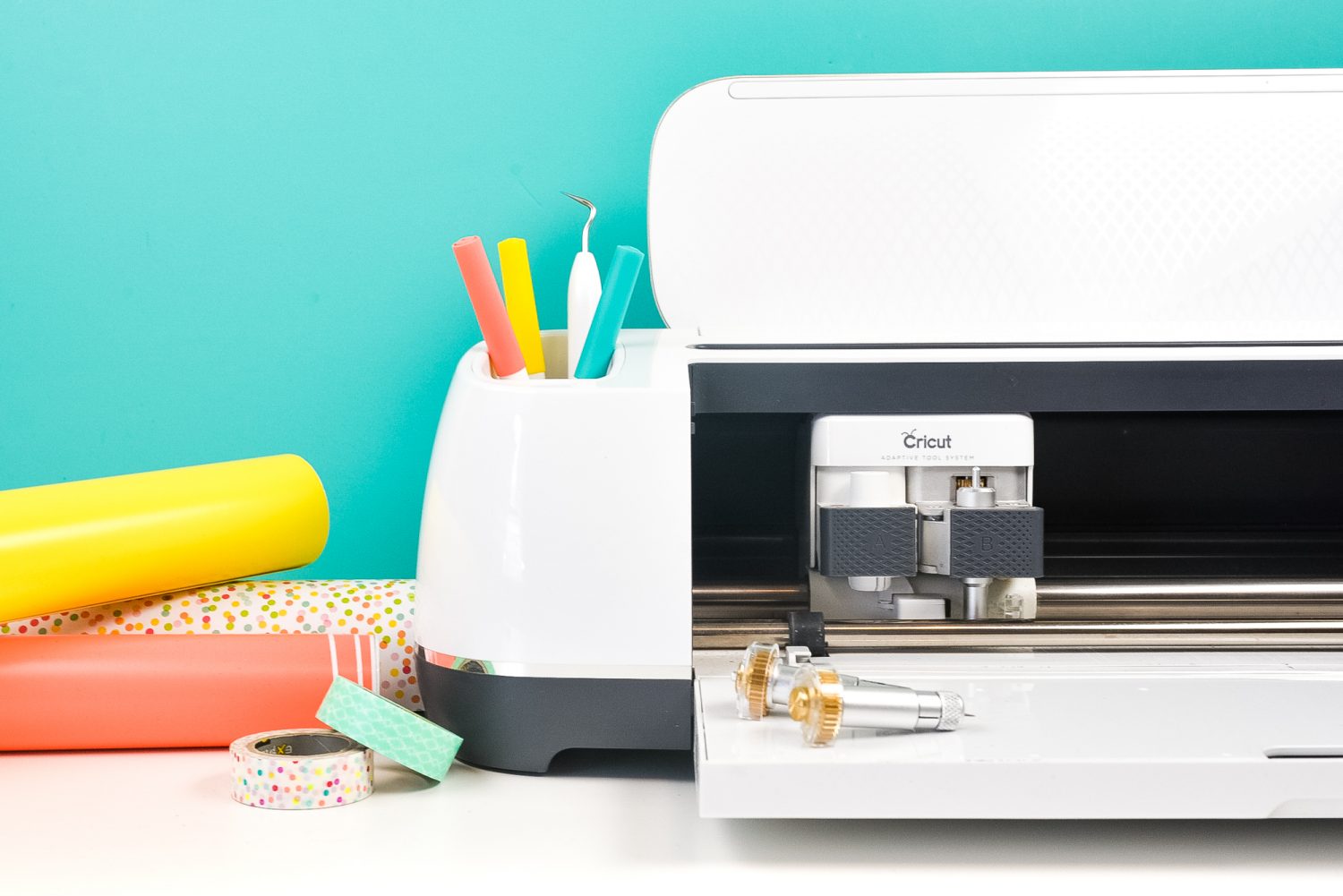 Raise your hand if you're shopping on Black Friday / Cyber Monday week! Actually don't raise your hand, but instead get your computer mouse ready—it's time for all the online deals!
I've scoured all my sources to round up as many awesome Cricut, sublimation, laser, and crafty deals that you'll find from Black Friday through Cyber Monday. There are SO MANY. This is often the BEST time of year for sales and deals on Cricut machines, sublimation printers, materials, tools, classes, fonts, designs, and more.
You'll also find all sorts of crafty deals from some of my favorite small businesses! 2022 has been hard for some small businesses, and your support means everything!
Preparing for Black Friday Weekend
Before we begin, if you're not an Amazon Prime member, you're going to want to start your free trial, so you can make sure to get free shipping and other deals on Amazon. Amazon is going to have a ton of Black Friday deals—it may not be Amazon Prime Day, but it might get close!
Looking to get a Cricut: Check out my Cricut Machine Differences Guide!
Want to start sublimation printing: See my The Ultimate Guide to Sublimation Printing & Crafting!
Hey Let's Make Stuff Black Friday Deals
My newest hardcover book, Easy Cricut Crafts, is available for pre-sale! I have a special deal for Black Friday week orders, too! Pre-order before 11/28 and get an exclusive ebook with an additional five Cricut projects AND eight crafty SVG files! Check out all the details here.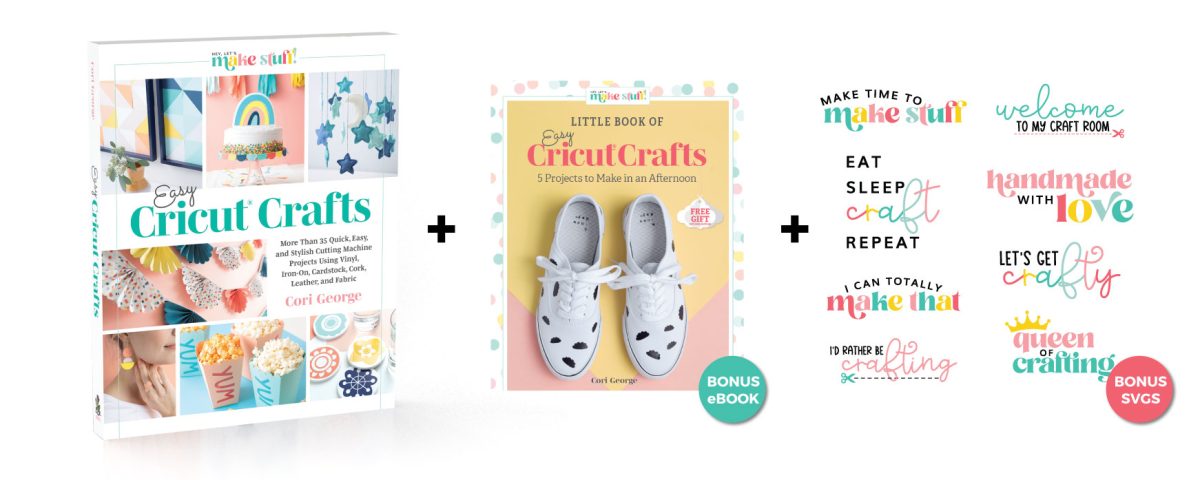 Save 50% on ALL individual cut files and printables in my shop! The discount is automatic and reflected in your cart—no code necessary! Or join the Hey Let's Make Stuff Club and get unlimited commercial-license access to all those same files for one low price, plus get cute stickers and a fun tote bag!
Get my 25 Days of Cricut Christmas eBook and 30+ SVGs to make all the projects for just $19! A $129 value!
Black Friday Cricut Deals
Cricut Black Friday Coupon Codes
So far I haven't found any additional coupon codes, but you can use my code HLMSSALE at the Cricut.com store to get free shipping on orders over $50 and 10% off many tools and materials.
Cricut Machine Black Friday Deals
If you're looking for the best prices on Cricut machines, check out these links! Due to the terms of service of these retailers, I'm not allowed to post pricing here. Click through for the best deals!
Cricut Maker 3:
Grab Cricut's newest cutting machine! This is Cricut's top of the line machine. Learn more about the Cricut Maker 3.
Cricut Explore 3:
Cricut also updated their Cricut Explore machine in 2021! This is similar to the other Cricut machines, but can cut matless Cricut Smart Materials. Learn more about the Cricut Explore 3.
Cricut Maker:
Cricut Explore Air 2:
Cricut Joy:
NOTE: Cricut sets prices, so generally retailers cannot drop prices lower than what Cricut tells them (this is why you most often can't use retailer coupons on Cricut products, if you were wondering!)
Cricut Tools, Materials, and Accessories Deals
Save 50% on Cricut materials at JOANN! You can also find Gildan shirts at four for $10. Stock up on those crafting blanks!
Cricut Learning
Get Angie Holden's Cricut ABCs bundle for just $9! This is a HUGE deal if you're looking for more education around your Cricut machine.
Sublimation Black Friday Deals
Sawgrass
Save up to $125 on select Sawgrass printers and ink at Heat Transfer Warehouse!
Materials, Blanks, and More
Spend $250 at Conde and get a HUGE "Black Box" filled with tons of sublimation blanks! Every time I get one of these boxes I'm surprised at just how much cool stuff I get to craft with!! Plus five lucky, random Black Friday Box recipients will receive a Golden Ticket awarding them either a FREE Sawgrass SG500 Printer Bundle, a FREE Sawgrass SG1000 Printer Bundle, a FREE Epson F570 Printer Bundle, or one of two DK14S Geo Knight Heat Presses!
Save up to 30% off most PYD products, including heat press machines, ovens, including sublimation tumblers, water bottles, coffee mugs, steel cips, glass tumblers, other blanks
Learning
Get access to Angie Holden's Sublimation Prep course for half off! Perfect for sublimation beginners.
Laser Black Friday Deals
Glowforge
You can get up to $1000 worth of bonuses when you buy a Glowforge Pro! Or you can save when you buy a Basic or Plus model using my Glowforge Referral Link!
Glowforge Proofgrade Materials are up to 50% off!
xTool
You can get up to 50% OFF+ Extra Bonus Savings when you shop xTool now through December 1st!
Save up to $200 additional when you shop xTool!
Save nearly $500 (plus an additional $20) on the popular xTool M1 Laser!
Other Crafty Black Friday Deals
Check out all of these Black Friday and Cyber Monday deals from some of my favorite crafty small businesses!
Crafting
Grab one of my FAVORITE glass craft mats for 25% off! They are perfect for painting projects (just clean the glass when you're done) and you can write on them with dry erase or sharpie markers. They are also magnetic! Offer good through the end of November 29.
Save 30% off sitewide at Kingston Crafts using code SAVE30 at checkout! Tons of scrapbook papers, embellishments, stamping supplies and more!
Save 50% on a yearly Skillshare learning subscription! I learned Adobe Illustrator and some hand lettering skills through Skillshare—there are TONS of classes!
Fonts & Design
One of my blog besties Angie Holden has her entire shop 50% off with code HALFOFF through Cyber Monday!
Font Bundles and Design Bundles are going to have their ULTIMATE $1 DEAL sale November 25 – November 30! This means that tons of fonts and design bundles will be $1 each. There will be 500 copies of each file available and when they sell out, the deal is gone…unless you are a Plus member! If you're a Plus member, you can still buy after listings have sold out. Become a Plus member here.
Get a year of Creative Fabrica for just $99! That's less than $5 a month! Get MILLIONS of fonts, graphics and more with a Creative Fabrica subscription.
Save up to 50% on a huge number of fonts, designs, templates, and more from Creative Market!
Sewing
Coming Soon!
---
Check back—I'll be adding new deals throughout the weekend! Happy shopping!
Also check out my Best Amazon Prime Day Deals for Amazon Prime Day in the summer!