Need an easy way to track your gift-buying this year? This printable Christmas list has everything you need to keep yourself organized and on budget for the holidays. It also includes a thank you note tracker—an easy way to know who gets a thank you card after Christmas!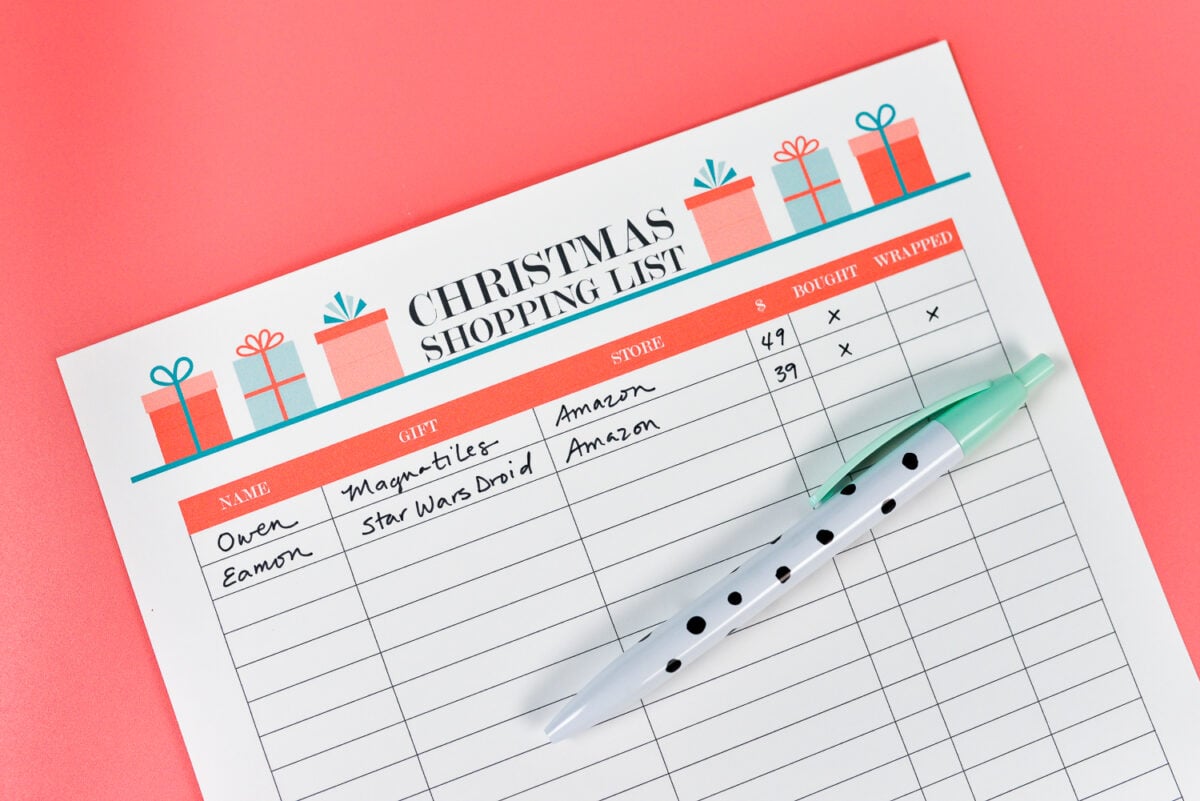 I know I'm not the only one—I actually find the gift-giving part of Christmas to be one of the most stressful elements of the holiday season. Giving and receiving gifts is definitely not my love language, so I find that I have a lot of anxiety when it comes to making sure everyone on my list is checked off with something they'll love.
Printable Christmas Shopping List
Thankfully we've actually scaled back on our gift giving a lot, but I still have a list, and yes, I'm checking it twice. Maybe three times.
This year I'm mitigating stress a bit by keeping a printed Christmas shopping list—rather than trying to store all that information in my head. We're also trying not to go crazy when it comes to our budget, so this is a good way to track how much we're spending on gifts this year.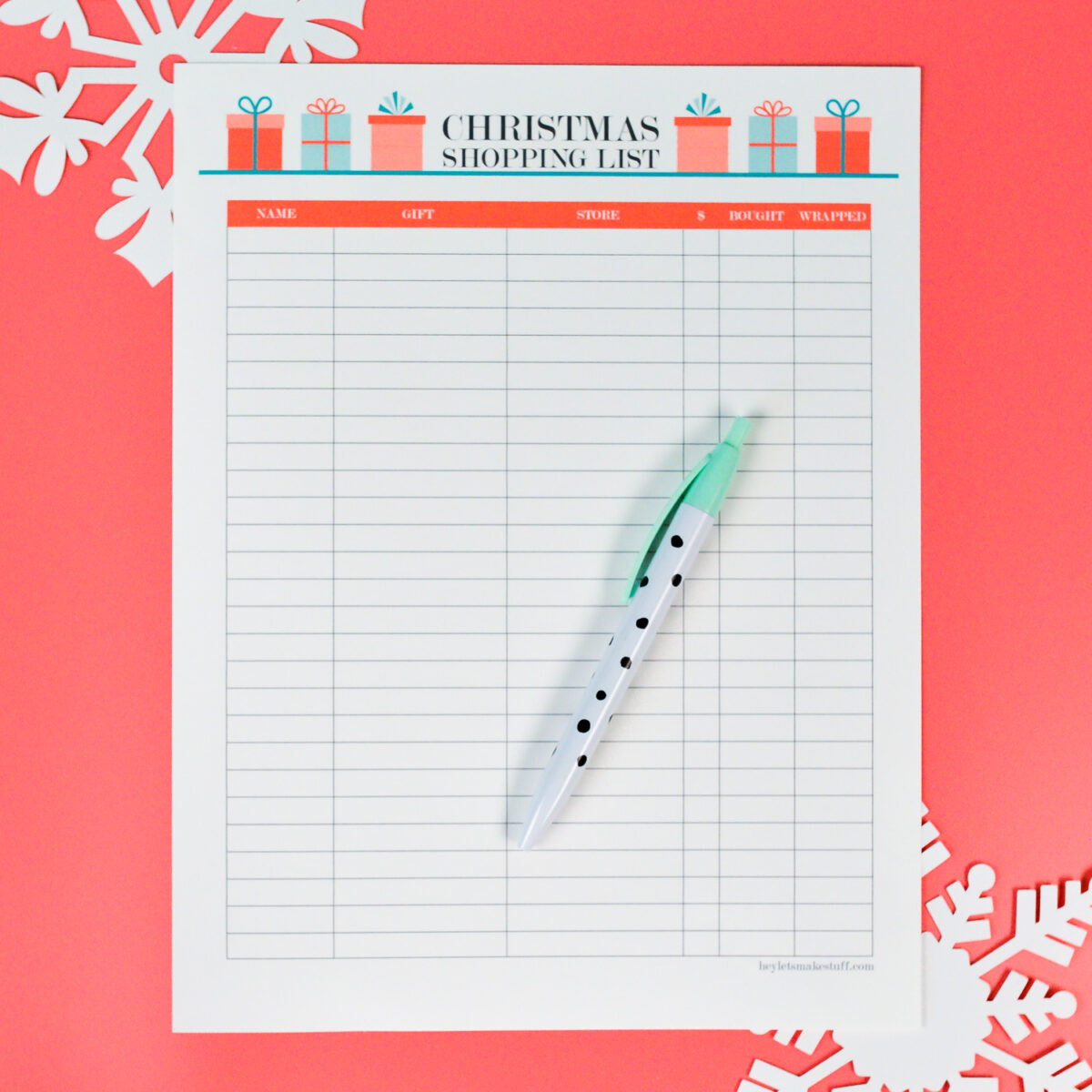 When you download this printable Christmas shopping list, you'll find columns for the recipient, the gift you want to get them, where to purchase it, and the price—as well as columns you can use when you actually purchase/make the gift and wrap it.
It's a handy way to stay on track and keep the holidays less stressful!
Printable Thank You Note Tracker
One of the things I am terrible at is sending thank you notes. But it's something I want to teach my boys (we all want our kids to be better humans than we are, right?) so I also created a printable thank you note tracker.
As the presents get opened, I'll discreetly write down what gifts we've all received and who gave them, so we can send out thank you notes after Christmas.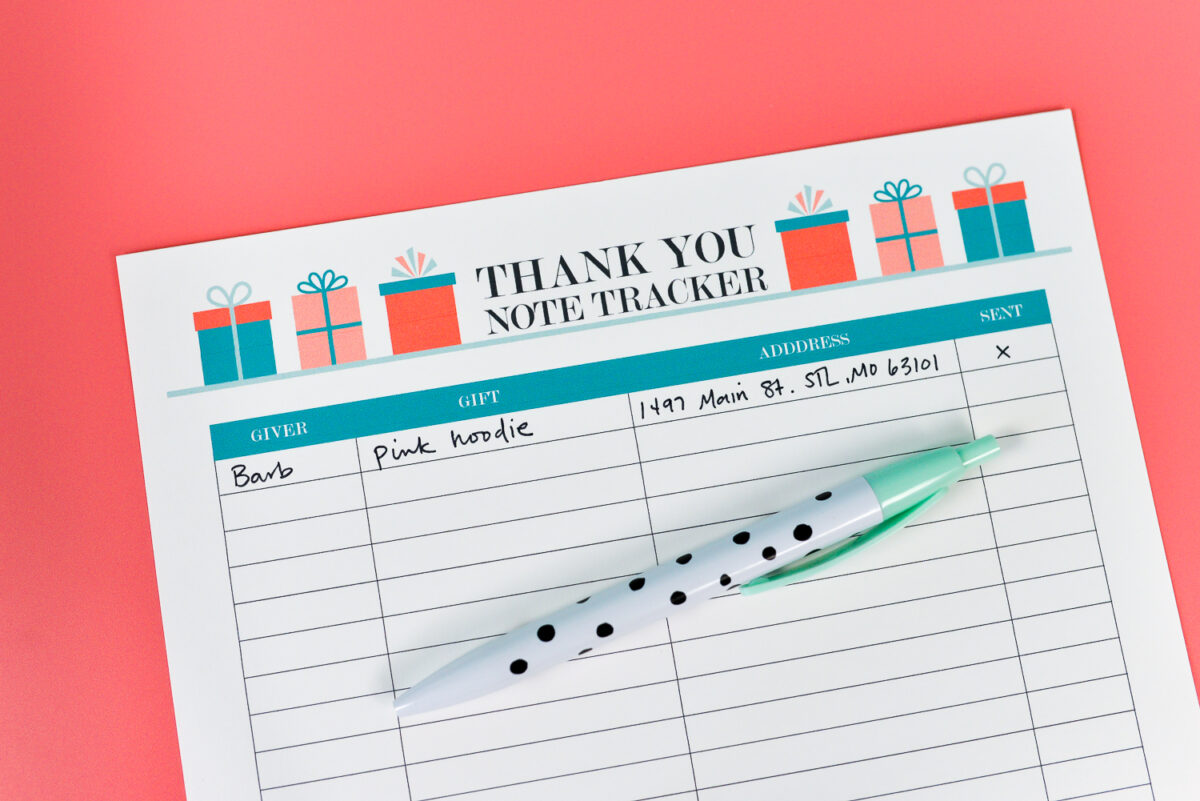 Both of these trackers are included in this download!
Download the Free Christmas Shopping List & Thank You Note under PRINTABLES P40
This file can be found in my Free Craft Resource Library. The file number is: P40.
Want access to this free file? Join my FREE resource library! All you need is the password to get in, which you can get by filling out the form below!
Grab our Printable Christmas Games Bundle
These Christmas games are perfect to do as a family by a warm fire, or give to the kids to keep busy while you wrap gifts! There's six printable games in the bundle!