Red poppies, often worn on Memorial Day and Veterans Day, symbolize the sacrifices made by soldiers in the fight against Germany in WWI, as well as in subsequent wars. Make this simple tissue paper poppy pin to wear this year.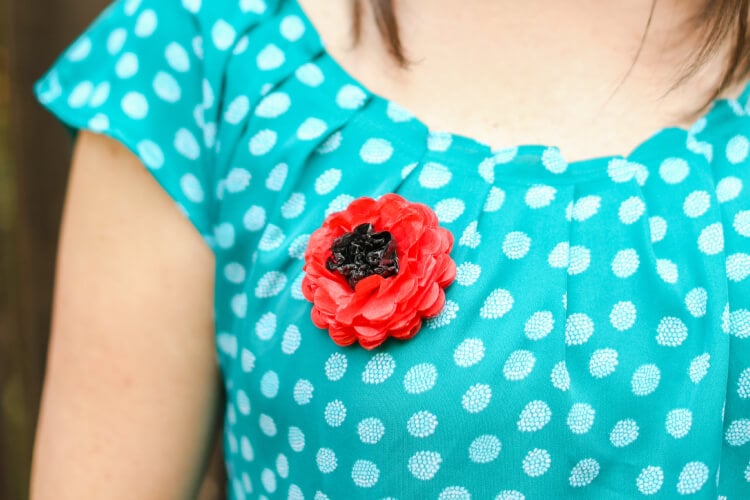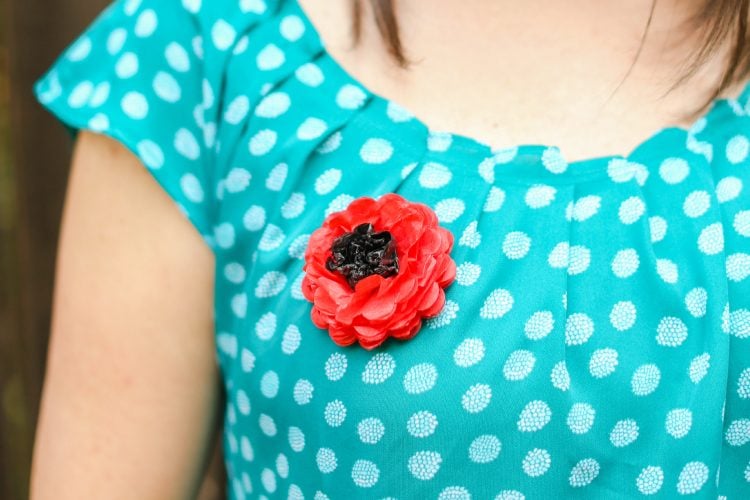 Poppies have always been one of my favorite flowers—the golden yellow and orange hues of California poppies surround our house in the spring. Red poppies are more elusive here, but I love what they symbolize. I don't tend to be a loud and proud patriotic person, but wearing a poppy on Memorial and Veterans Day is a simple and somber way for me to honor the sacrifices made by soldiers in WWI and beyond.
Here's how you can make your own in just a few minutes—these tissue paper poppy pins are an easy and quick craft that anyone can do with just a few supplies.
Tissue Paper Poppy Pin Supplies
Tissue Paper Poppy Pin Directions
Using your punch, cut 6 red flowers and 2 black flowers. I found my punch cut more easily with the layers stacked together rather than individually.
Stack all of your layers together, with the red on the bottom and the black on the top. Staple in the center.
Fluff your layers of petals, starting with the black. Once everything is fluffed, go back to the black layers and crumple them tight into the center.
Add a pin bar back with a little glue, or fasten to your shirt or lapel with a straight pin.