Frustrated with removing materials from your Cricut mat? No need to panic! I have a bunch of tips and tricks for helping to get your mats to release your materials perfectly. A must-read for any Cricut newbie.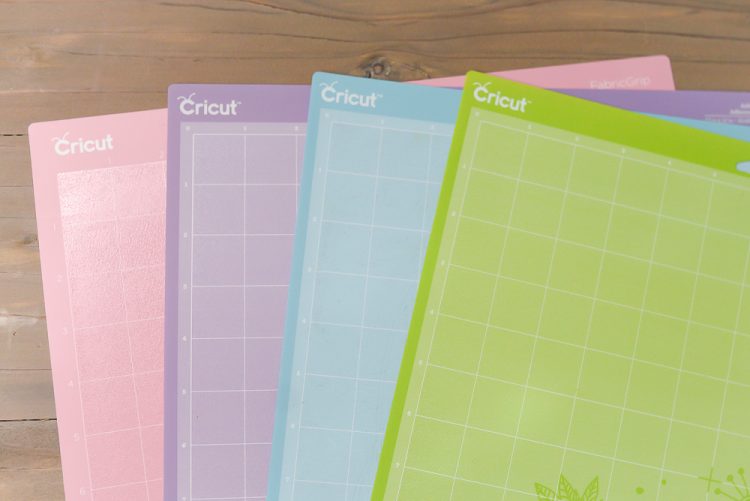 When I first got my Cricut, I decided my first project would be to cut out my logo in paper. I was brand new to the Cricut and had no idea what I was doing. I didn't even try the sample project that came with my Explore—I just threw my SVG logo into Cricut Design Space and cut.
The Explore cut it beautifully. I was so impressed looking at it on the green mat.
And then…I tried to remove my delicate logo from the mat.
Disaster.
It ripped and curled and stuck to the mat and my project was ruined. If you're having the same trouble, here are some tips for removing projects from your mats! These tips apply to any Cricut machine, including the Cricut Maker and the Cricut Explore Air 2.
Need even more help with your Cricut? Check out Cricut Academy! More than 200 lessons to help you conquer your Cricut Explore and Maker.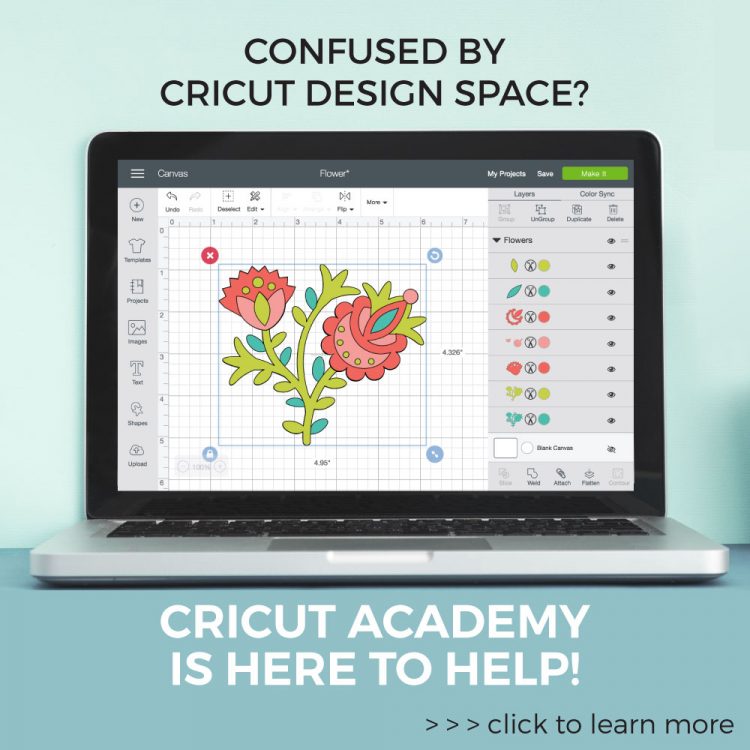 Use The Right Mat
Make sure you are using the right mat for your project.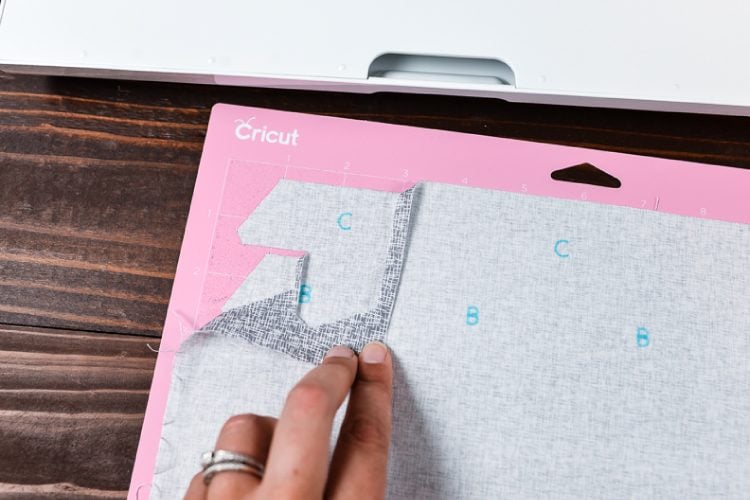 (Surprised to see some of those delicate materials on the list? The new Cricut Maker cuts them beautifully using the rotary blade!)
I used to use the StandardGrip green mat for most of my projects, but lately I've been using the LightGrip blue mat more and more. I find that it's grippier than I think it is, and it releases most projects beautifully.
Make sure you use the protective film to re-cover your mat after use to keep it free of dust so it will last longer.
Prime Your Mat
This one came directly from a friend at Cricut. When you first open your mat, instead of using it straight away, pat the sticky side against your shirt a little (unless you have pets that shed!). It will pick up the lint and prime your mat a bit, so you won't get projects that are impossible to remove.
Know Your Material
Some materials are much easier to remove than others. The hardest tend to be the thinnest materials with the most delicate cuts. The more you use your Cricut, the more you'll learn what materials require an extra degree of care.
Use the Toolset
When I did my first project, I had no way of carefully lifting my delicate paper from the mat (which I hadn't primed and was super sticky). I tried doing it with my fingers and just ended up with rips and curls. Now I use my spatula and other items from the Cricut Toolset to carefully pry up delicate projects. The tweezers are also helpful to grip tiny pieces. The Cricut basic toolkit has way more functionality than you might realize!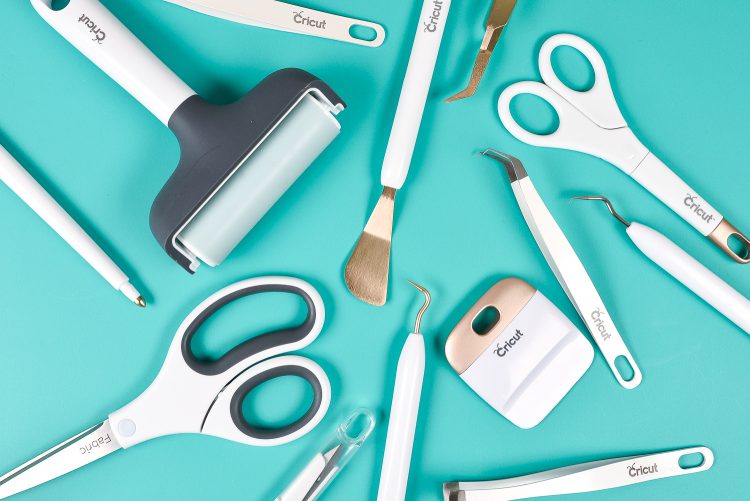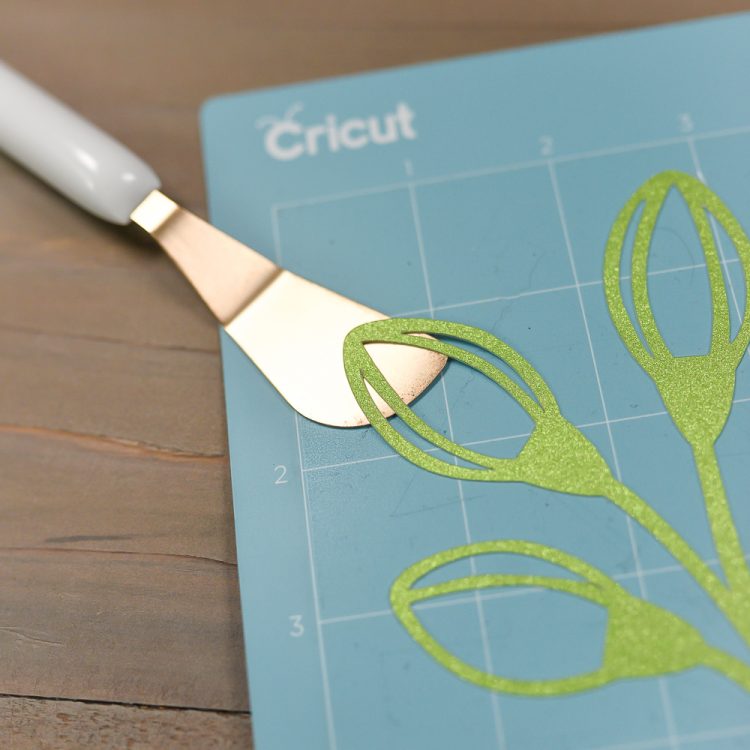 To remove all of the negative material from my mat, I use the scraper (and now I have the XL scraper, which makes me happier than it probably should!). Don't leave negative material on your mat for long—it'll get even more stuck! And do not use the scraper on the pink fabric mat. The adhesive is different and you can actually scrape it off. Instead, you can just place your fabric or other material over the existing threads on the mat and the rotary blade will cut right through it.
Peel the Mat, Not the Project
Instead of peeling your project up off the mat, bend the mat in your hand and curve it away from your project. This will help loosen the project from your mat. Bend the mat both horizontally and vertically, letting the adhesive move and release your project. Use the spatula to gently ease your project off the mat. Never grab your project by the corner and try and lift—it will only tear or curl.
Go Slowly. Go Carefully. Breathe.
Sometimes the best thing you can do to get an intricate cut off your mat is to go slowly. I have a tendency to start slowly and then get rushed toward the end and that's usually when things go downhill. Trust me — taking your time will save you a lot of hassle!

Other Cricut Process Tutorials
Get a Cricut!
Latest posts by Cori George
(see all)