Did you know it's possible to create a score line WITHIN Adobe Illustrator so it imports natively as a score line in Cricut Design Space? It's easy to do and works with other Cricut line types as well!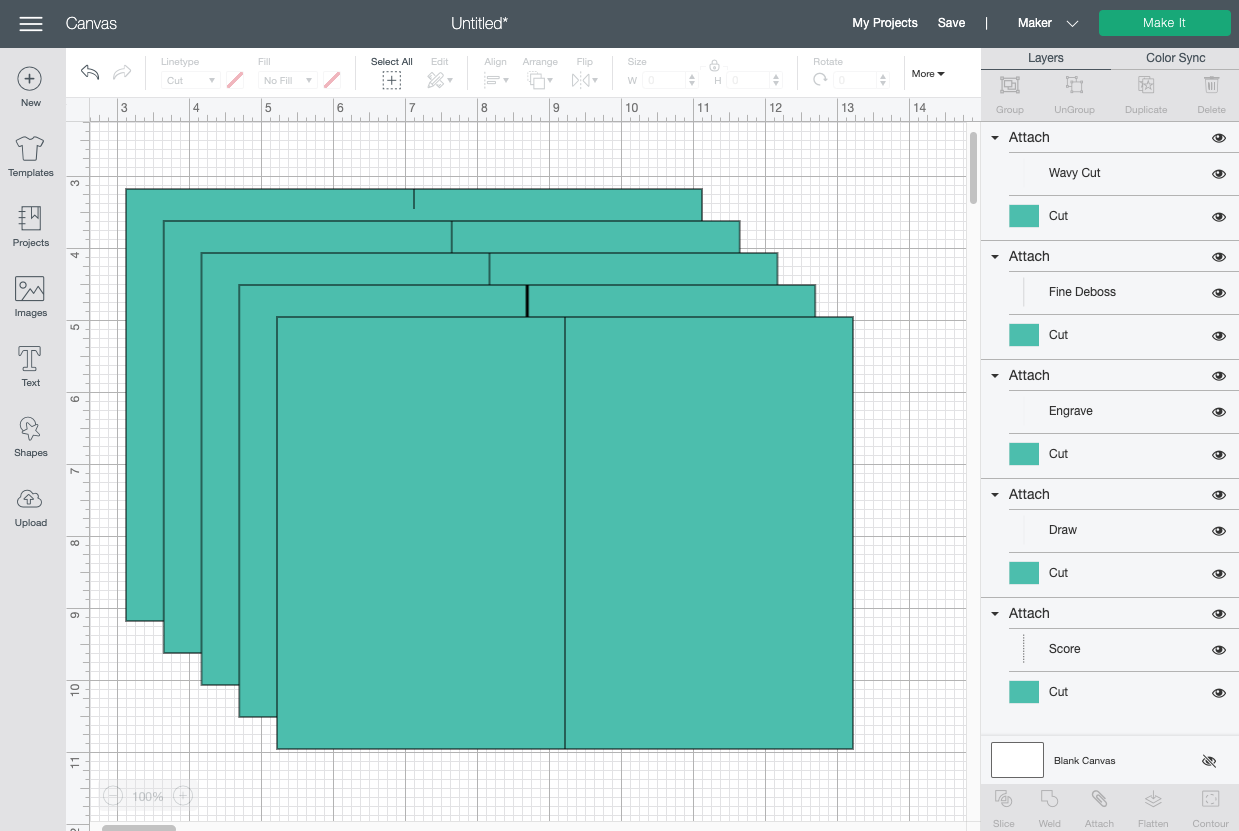 August 2021 Update: The following tutorial may or may not work for you. It looks like Cricut may have made changes to the code names, unfortunately. Would love to hear how it goes for you in the comments!
Hello my designer friends! If you make files for your Cricut using Adobe Illustrator, you're going to LOVE today's tutorial. Illustrator is my preferred design program for creating SVGs and it's likely a program you should get familiar with if you want to create high-quality files for cutting machines.
I get asked a lot how to create a score line in Illustrator that actually imports as a score line into Cricut Design Space. For years I actually thought it was impossible—Cricut once told me it had to be done within their own system and I just assumed that was true.
But with the help of my friend Maggie over at Maggie Rose Design Co., I can now share the process to create a score line WITHIN Adobe Illustrator that will import in Cricut Design Space natively—with the score line actually imported as a score line AND connected to the right layer.
Oh, and it's EASY! *happy designer dance*
What's In This Post
Note: I have not had a chance to test this on the iPad version of Illustrator and a reader tells me that she hasn't been able to make it work with that version of Illustrator.
Creating a Score Line in Illustrator for Cricut
The process to create a score line in Illustrator is all up to naming things in the Layers Panel. I've given the Illustrator shortcuts in parenthesis to help you out as well.
To see it in action, let's create a simple 4″ x 6″ folded card. Create a 8″ x 6″ rectangle (M) in Illustrator (folded it will be the correct size).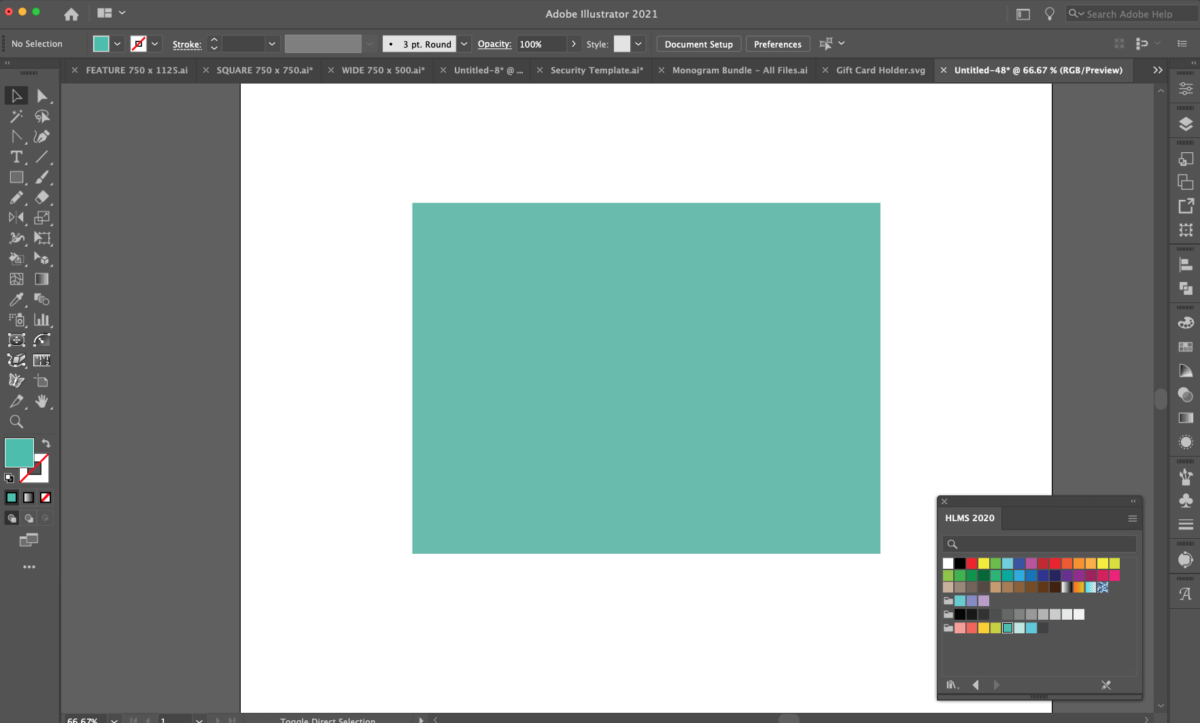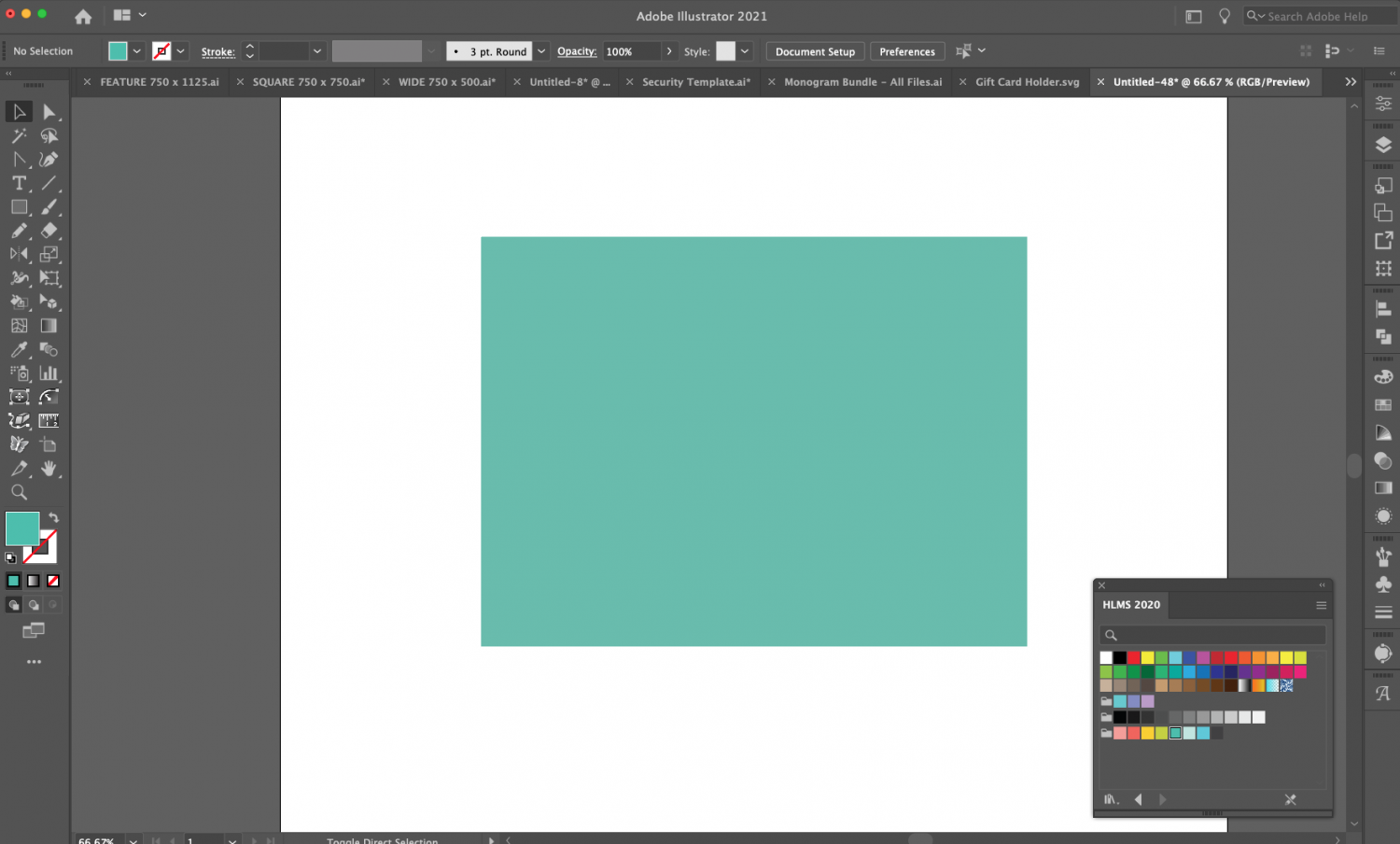 Then create a line (\) down the center for your score line. The stroke (thickness) of your line will not matter here—it will always import the standard width into Design Space.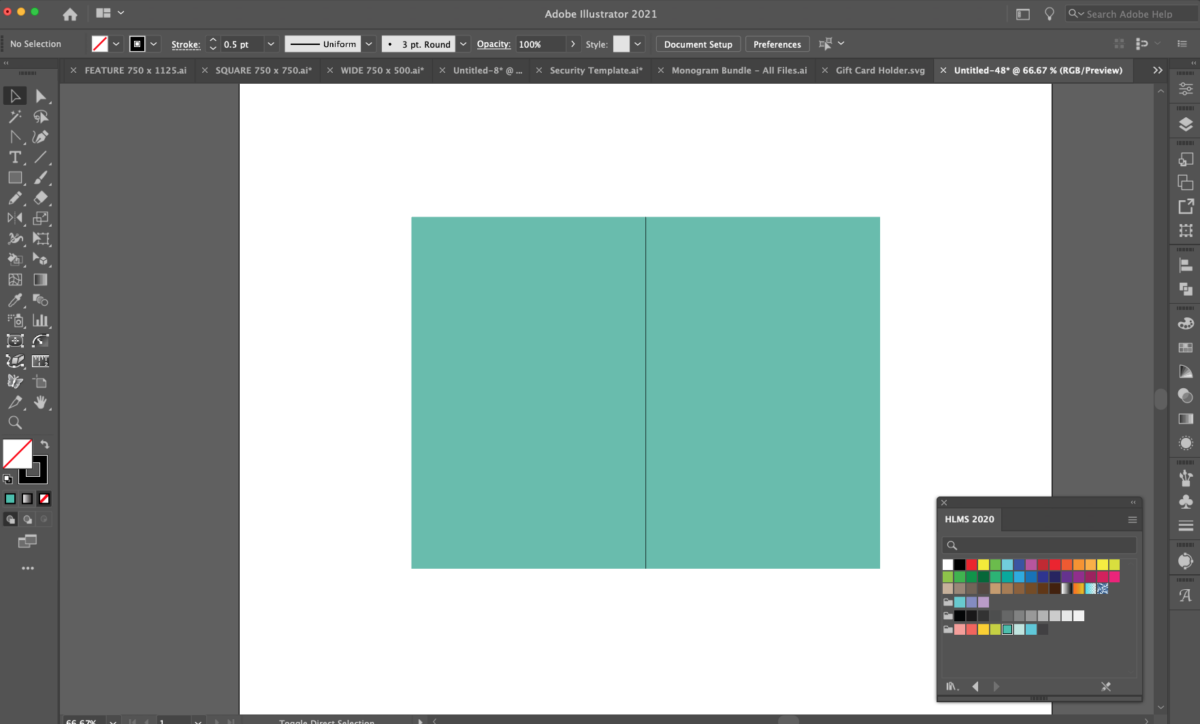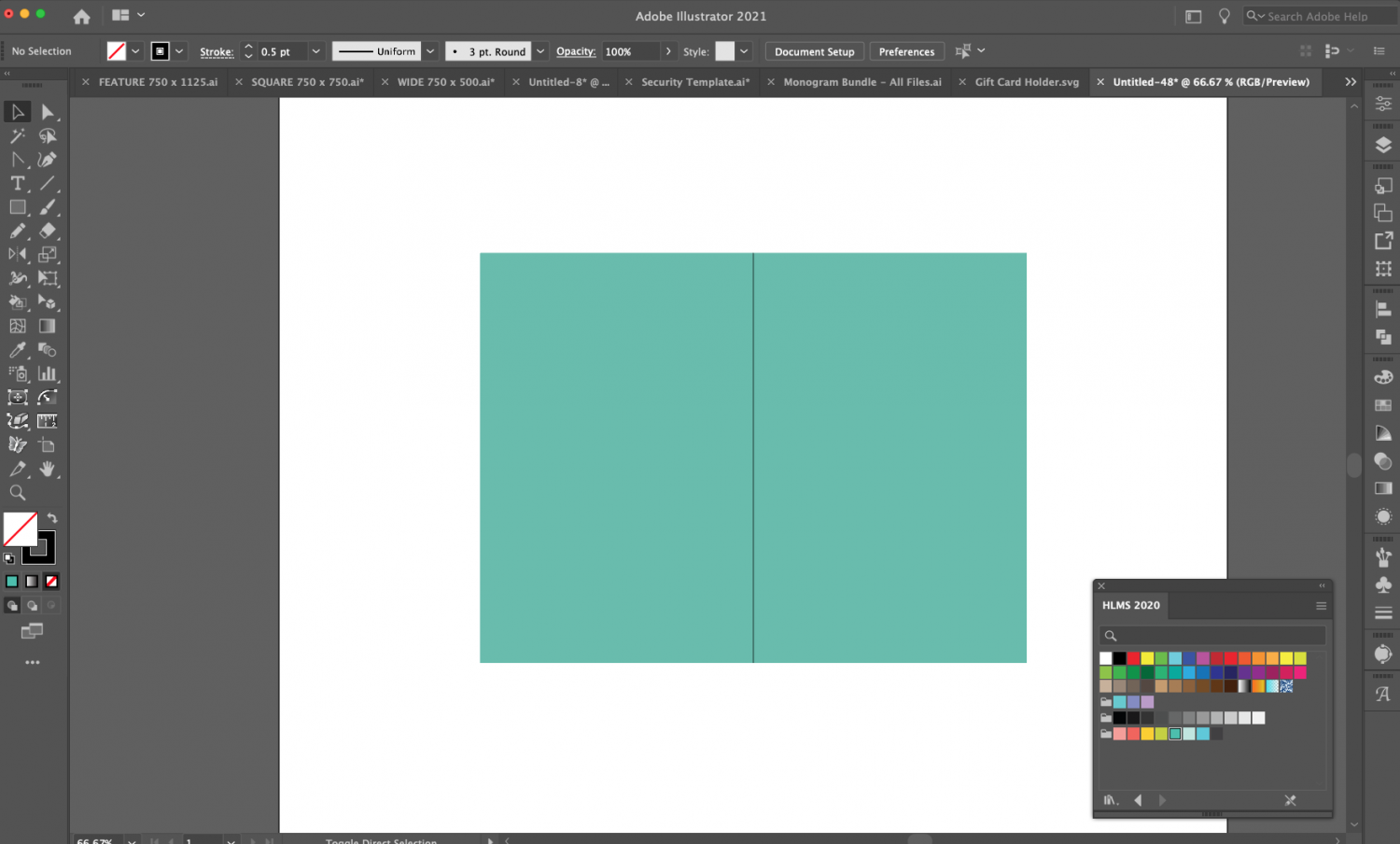 Group the rectangle and the score line (shift + G). If you don't group your layers, they will not be attached correctly in Design Space.
Then open up the Layers Panel (Window > Layers).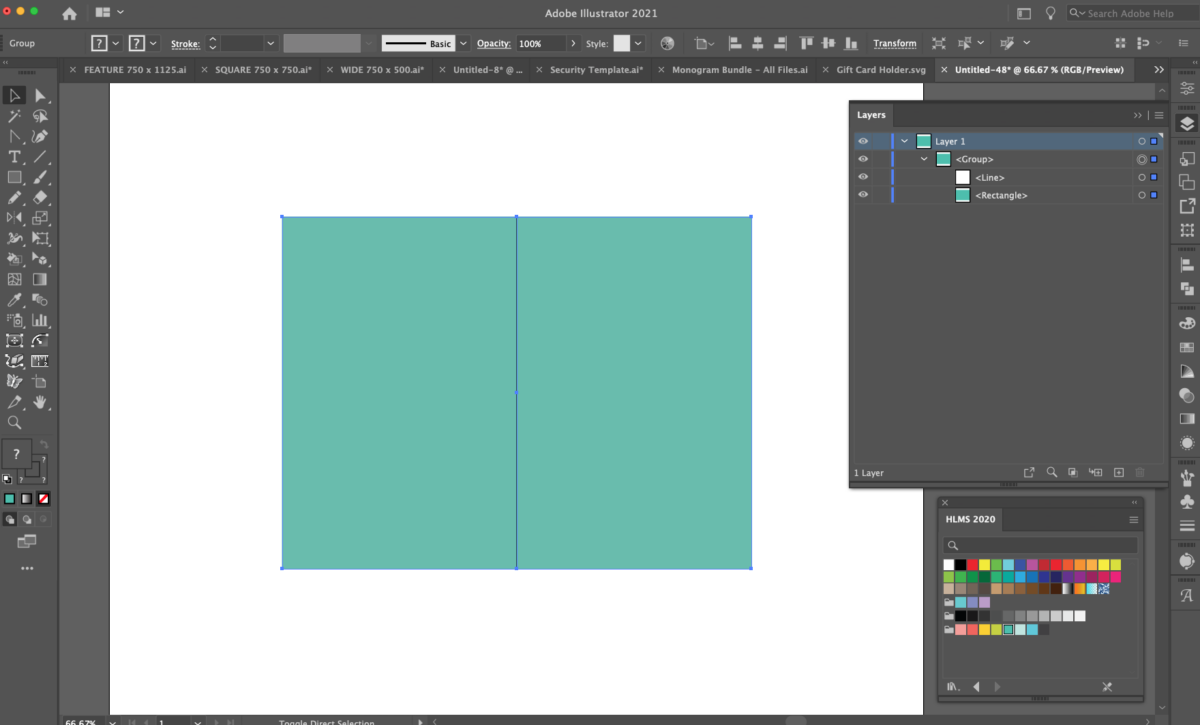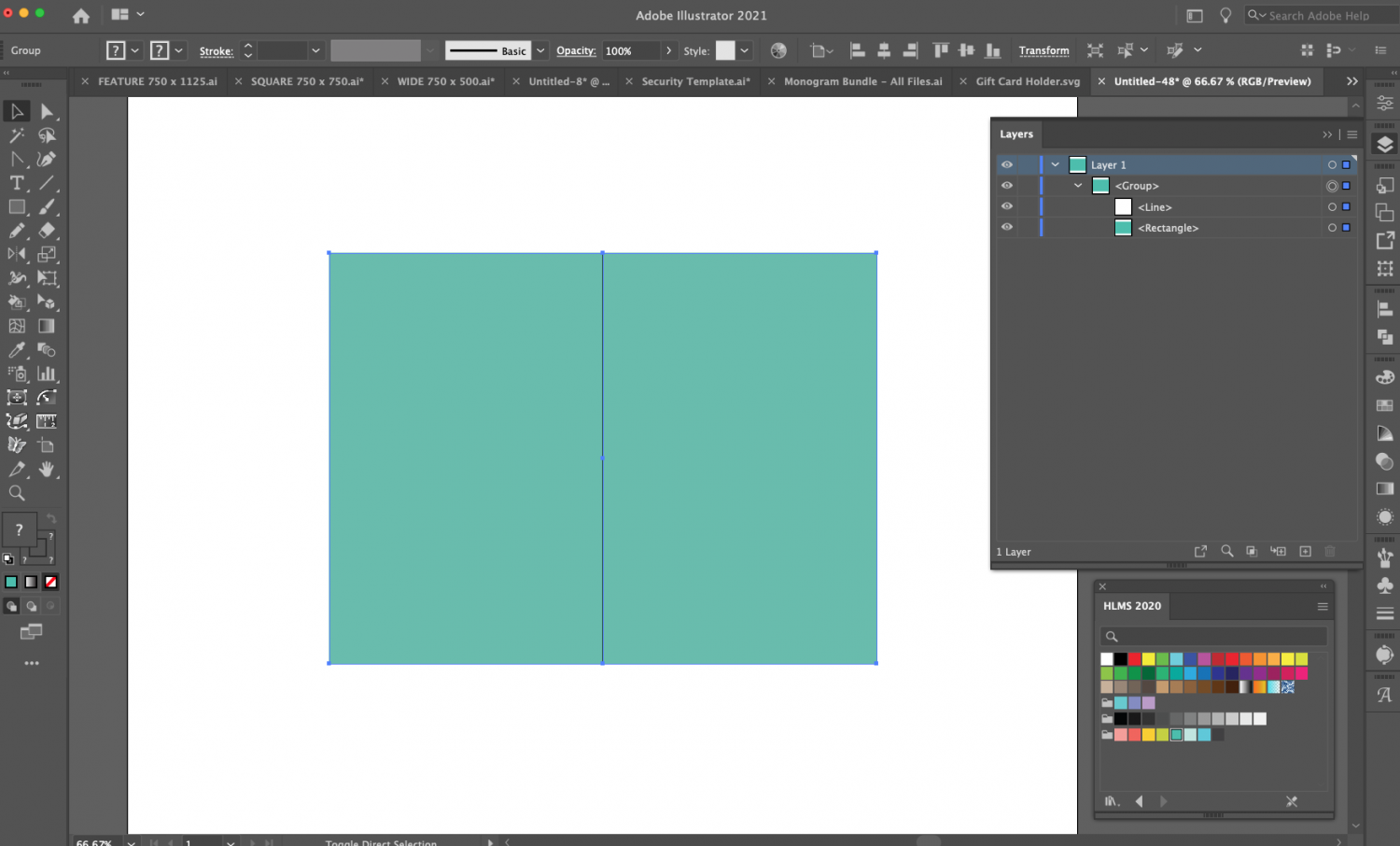 If I zoom in on the Layers Panel, you'll see that Illustrator has given these layers default names, nested under a heading of Group.

If we rename these layers, they will import correctly into Cricut Design Space! Double click on a layer to rename it. Each piece of your image should have what it is, a plus sign, and then the line type. So in this case, I want the line to score and the card to cut:

And y'all…that's it. Save your project as an SVG (standard settings).
Advanced Design Tips
If you have more than one score line that needs to be connected to a single layer (like if you create a 3D box that has multiple places to score), you'll want to create a compound path with your lines.
To do this, select all of your lines that need to be together and make it a compound path by either going to Path > Compound Path > Make or by using the shortcut cmd+8 or ctrl+8. This will tell Illustrator and Design Space that these separate lines are supposed to work as single piece.
You can see an example of it in this gift card holder I designed. There are several score lines to fold this into the final gift card holder. I selected the three black lines for the red image layer and made them a compound path.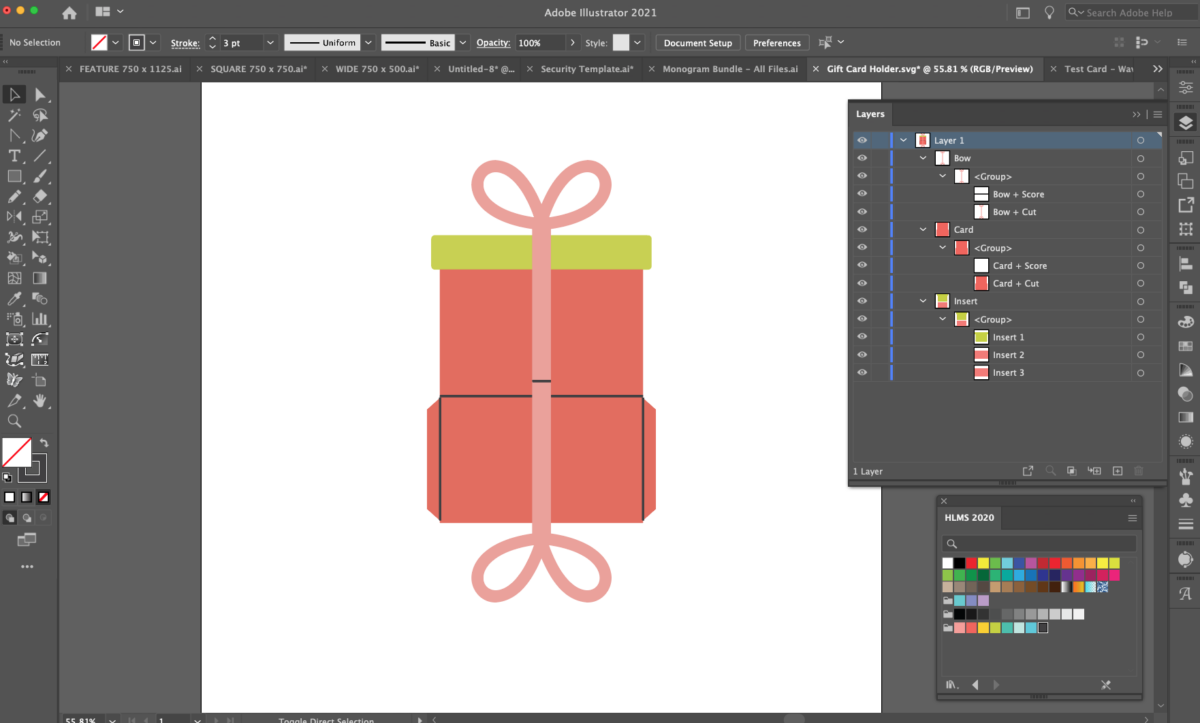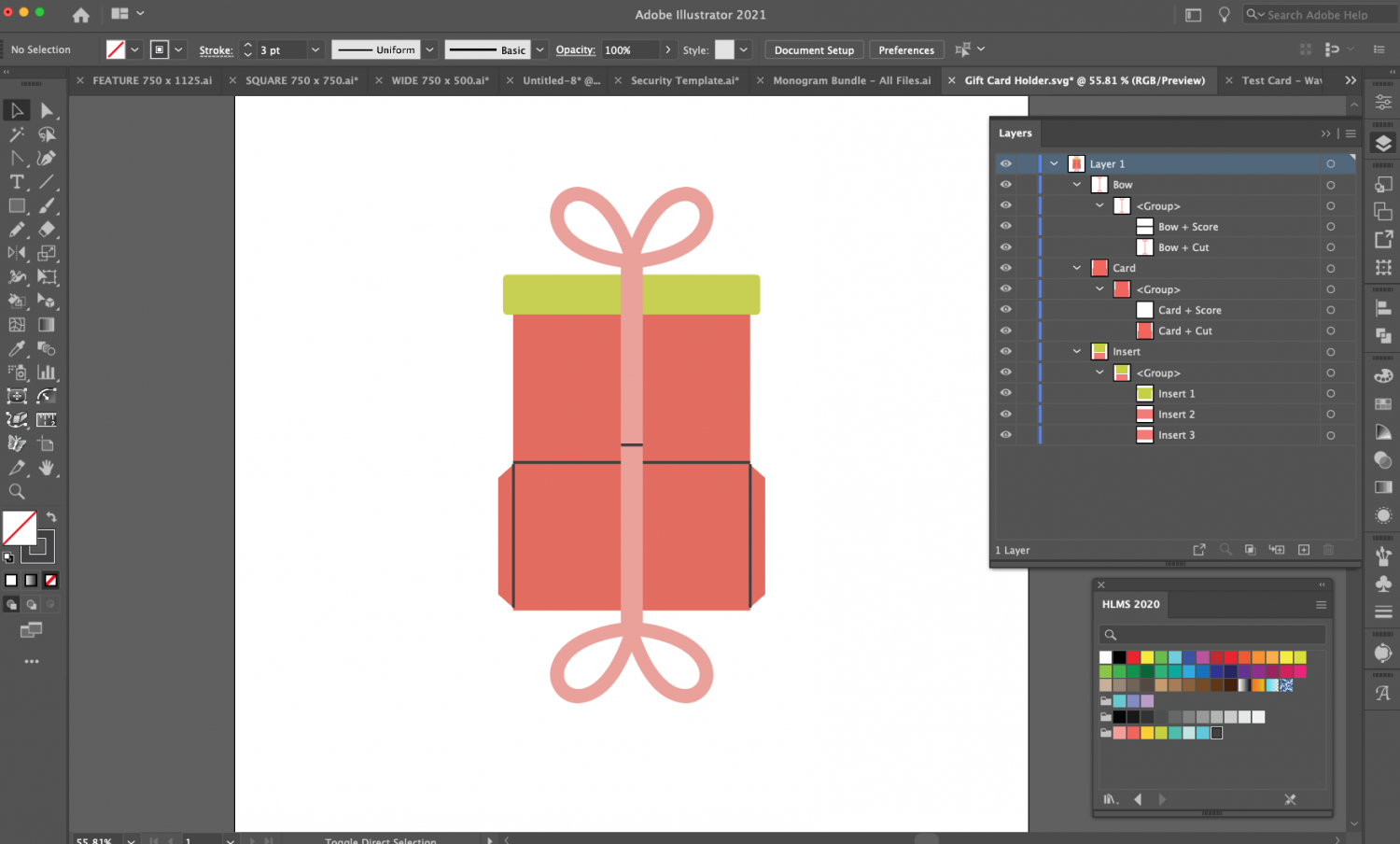 If I zoom in on the Layers Panel, you can see all of the grouping and renaming I did to make this file import correctly into Cricut Design Space. You can also see that the three compound path score lines show as a single layer (named Card + Score—it's a bit hard to see in the screenshot):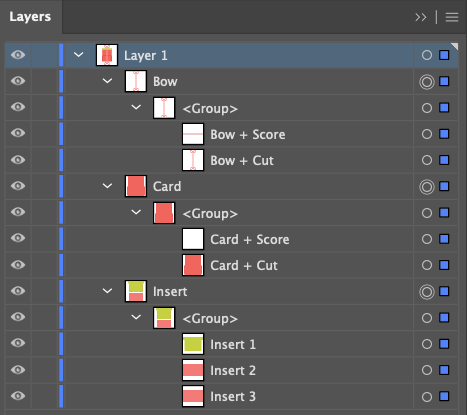 Viewing the File in Cricut Design Space
When you import it into Cricut Design Space, it will both be labeled AND grouped correctly.
If I zoom in on the Layers Panel in Cricut Design Space, you'll see it's correct: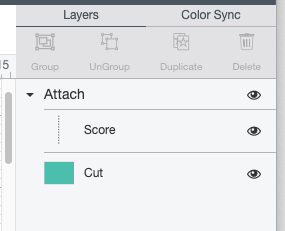 If your two layers are not attached properly, go back to Illustrator and make sure you grouped them.
Does this Work for other Cricut Line Types?
So all of this begs the question: can you use this renaming process for Cricut's other line types? YES!
This is especially great for single-line SVGs that work with a lot of these tools.
I was able to make this work using the following naming conventions (you will need Cricut Maker to make the last three work):
Shape Name + Score
Shape Name + Draw
Shape Name + Engrave
Shape Name + Deboss
Shape Name + Wave
Shape Name + Print = print then cut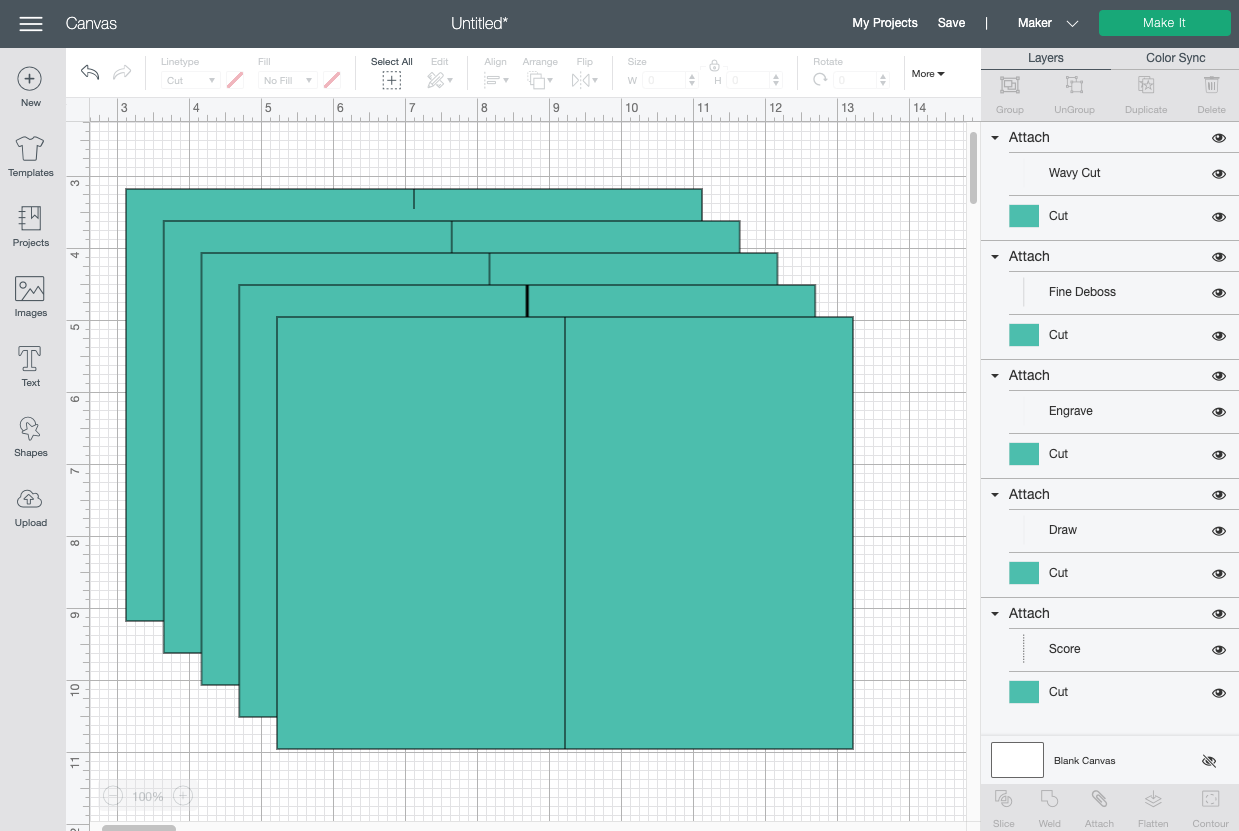 I was NOT able to get it to work for foiling or perforation. I tried dozens of ways to name perforation and the different types of foil in Illustrator, but I couldn't get the right naming convention to get it to import correctly. I'm sure it's there…I just can't seem to figure it out.
HELP ME OUT: A reader pointed out that draw doesn't work for Cricut Joy, I'm assuming because the pens are a different size. If you are able to get Cricut Joy pens, perforation, or foiling to work, email me at hello@heyletsmakestuff.com so I can update this post AND I will send you one of the big SVG bundles (your choice!) in my shop as a thank you for your help!
I hope you found this helpful if you create SVG designs! It's so nice to not have to explain to crafters using your file how to ungroup and change the line type and regroup and attach—everything is simply built correctly from the start!