The templates in Cricut Design Space make it so easy to properly size your projects! Figure out the right dimensions for clothes, mugs and tumblers, and all sorts of other materials!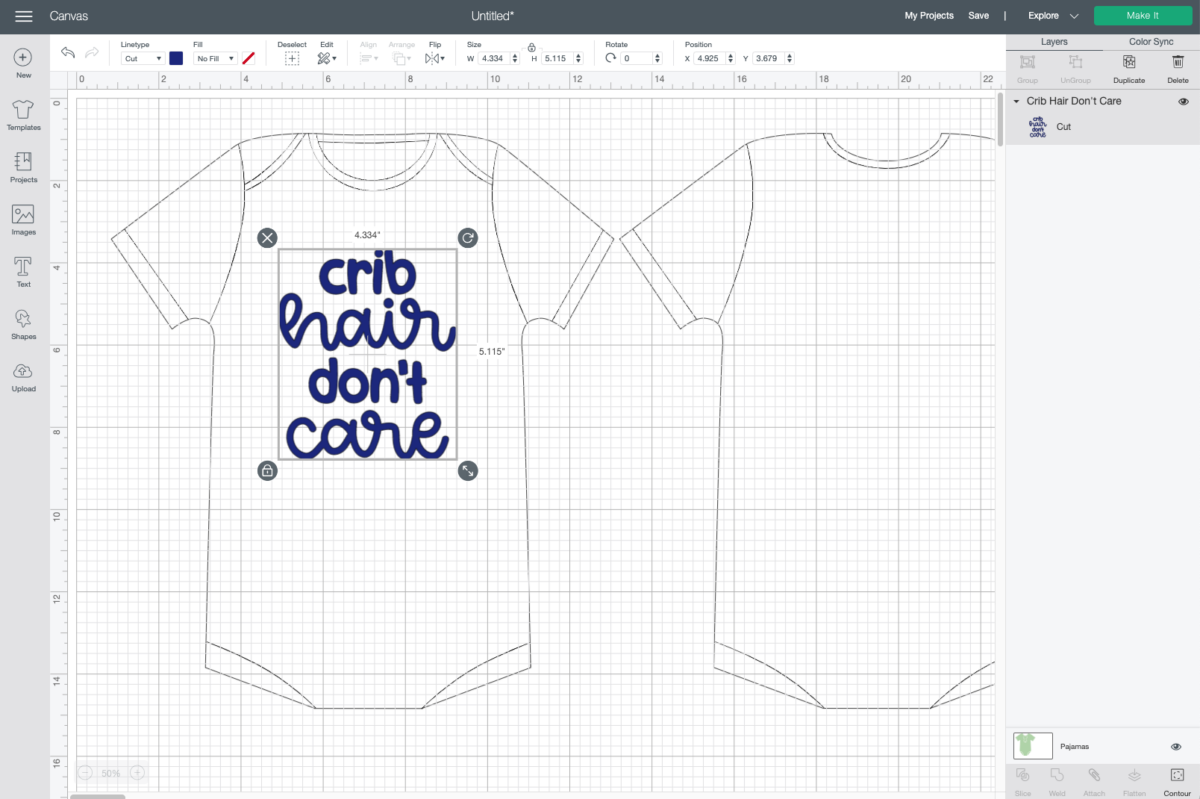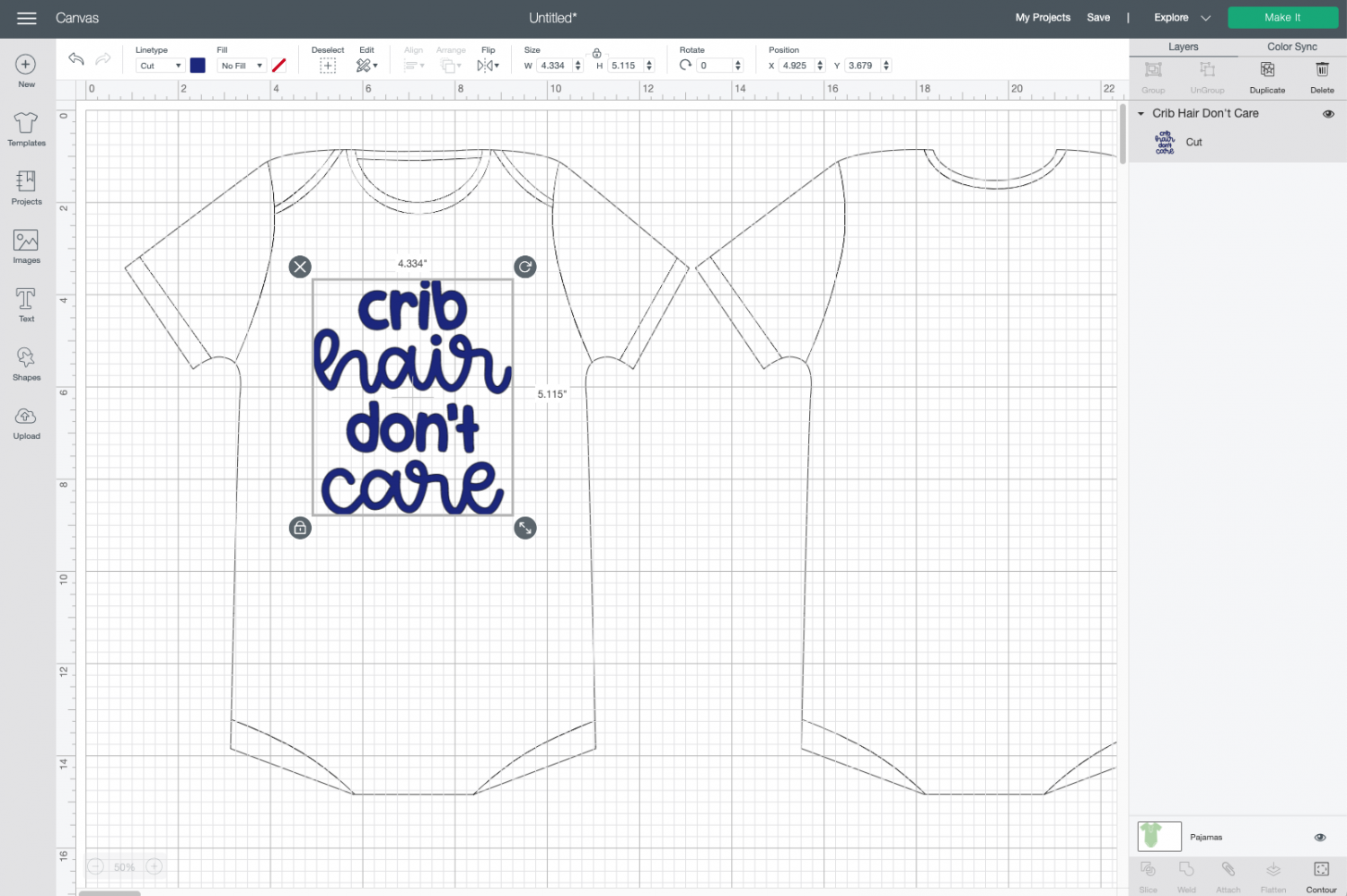 Today I'm talking about a Cricut Design Space feature that may not be familiar to many newer Cricut users—but almost every Cricut crafter will find it helpful!
I'm talking templates! If you've ever wonder what size to make a project, templates are designed to help take the guesswork out of sizing images. Here's what we'll cover in today's post:
Stop pulling your hair out and start creating confidently with your Cricut! Finally understand how to use your Cricut with my Learn Your Cricut eBooks!
What are Cricut Design Space Templates?
Let's say you want to create a t-shirt design, put some iron-on vinyl on a backpack, add a funny saying to a wine glass, or decorate your locker…but you have no idea what size to make your project.
Templates to the rescue! You can use one of the pre-designed templates to help you figure out what size you need for your project.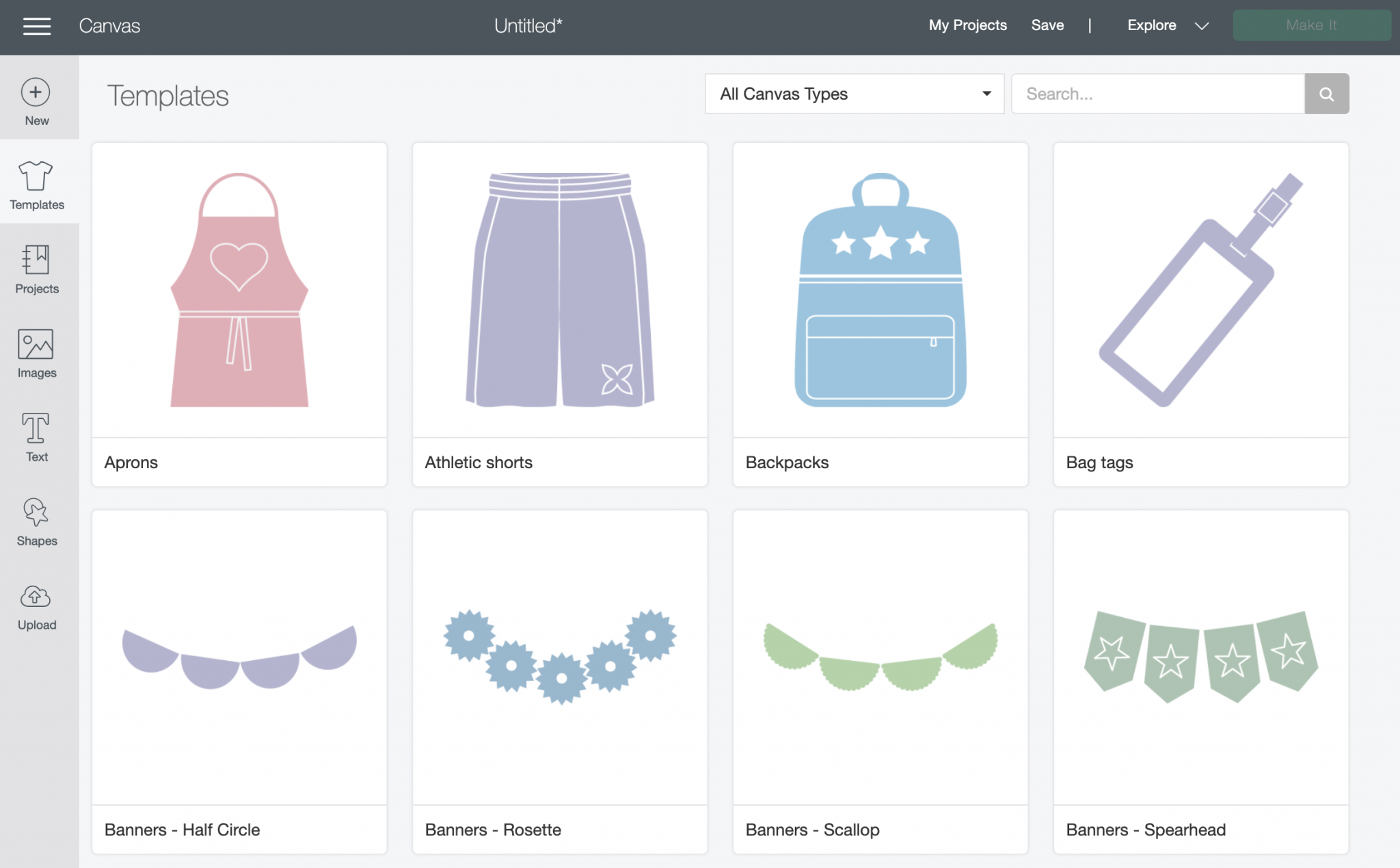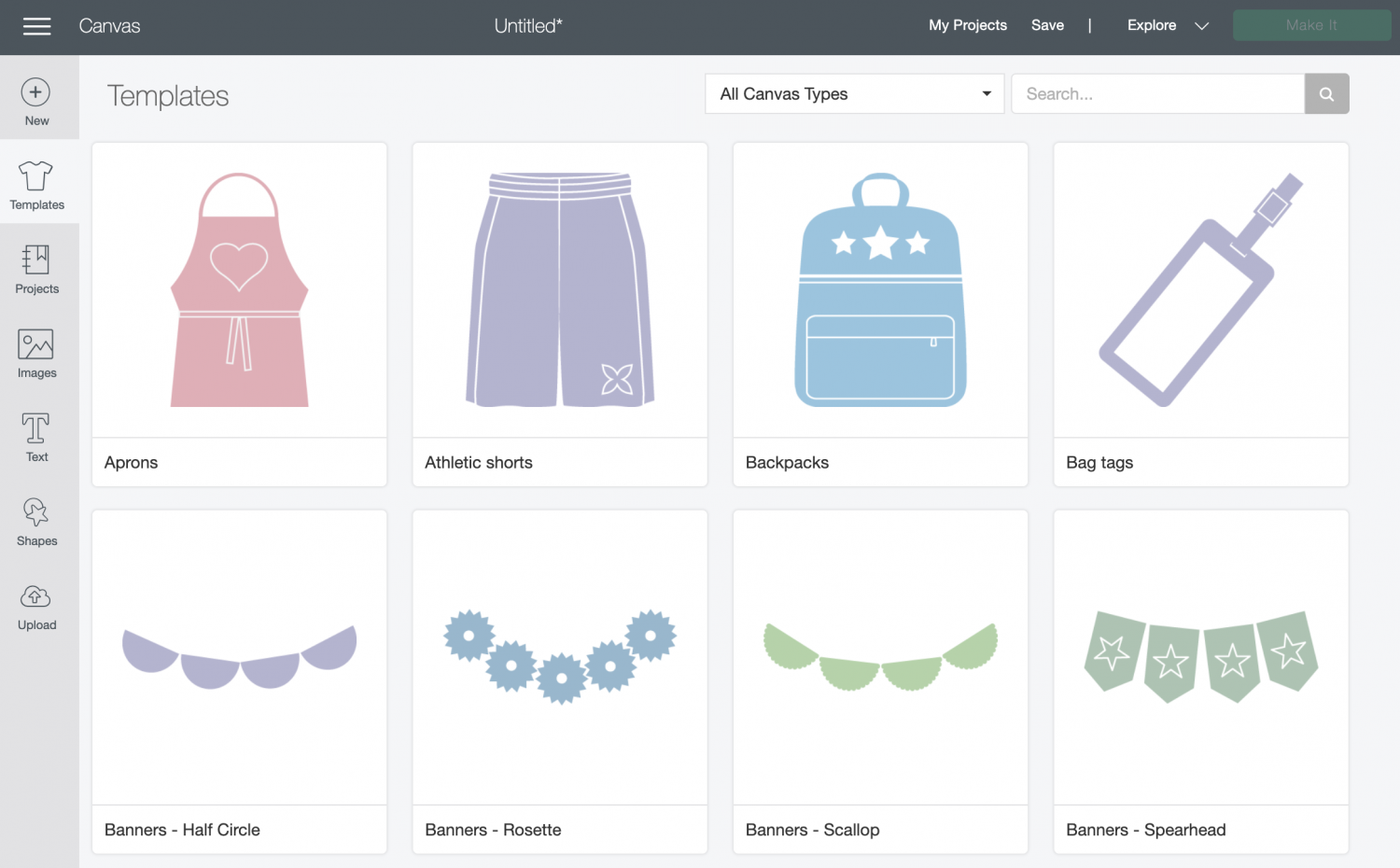 I recently cut vinyl for fourteen shirts for a friend's trip to a theme park. She has four kids, all different ages and sizes. I was able to use the Templates to figure out the best size to cut my iron on vinyl for the shirts, without having the shirts in my possession!
Where are Templates in Cricut Design Space?
Templates are found in the left sidebar menu in Cricut Design Space, second from the top. Open it up and you'll be able to scroll through all of the templates.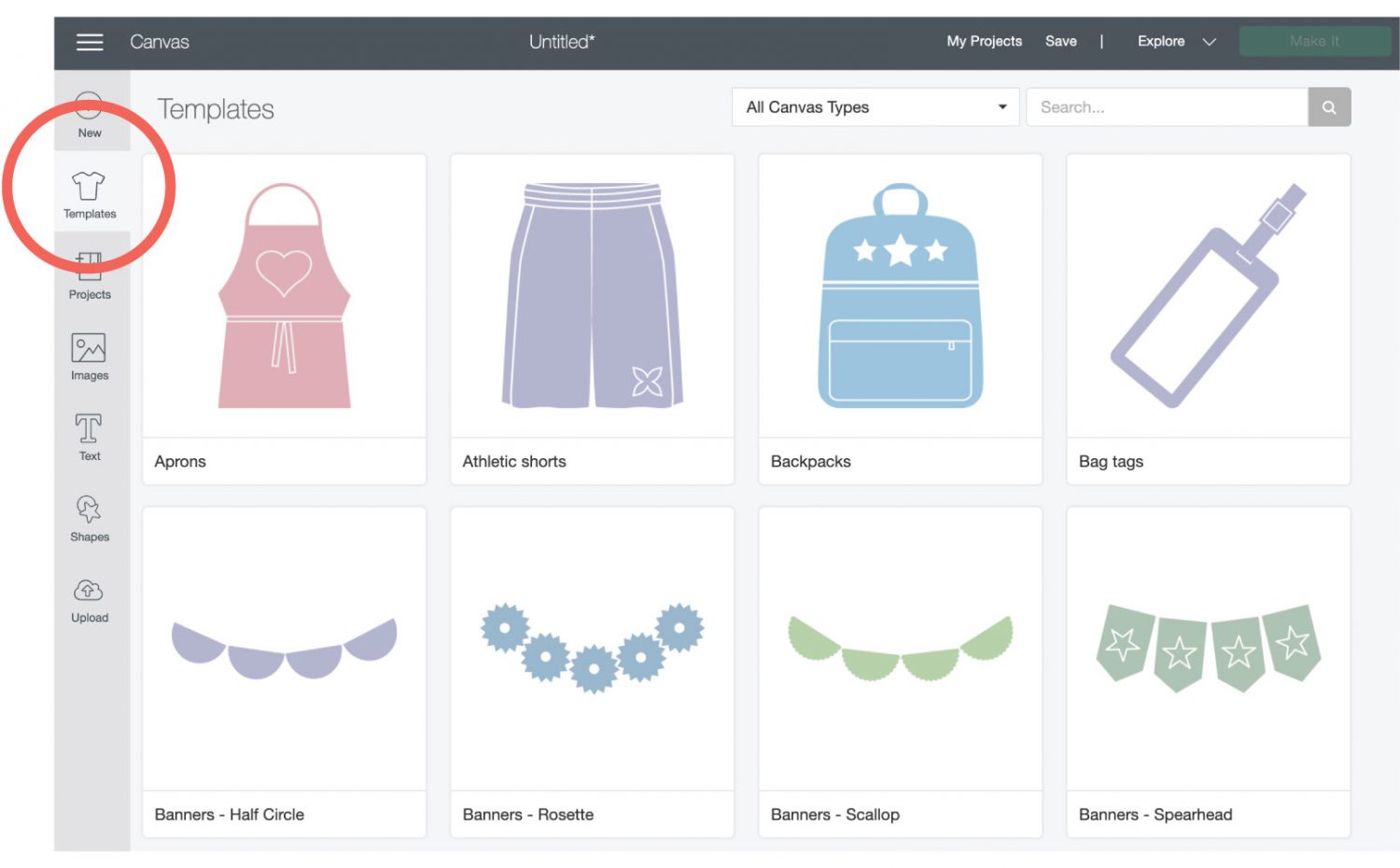 You can also use the search bar at the top of the Templates screen to search for something specific.
Note that templates are only available in the desktop version of Cricut Design Space—they are not available on the apps.
Using Cricut Design Space Templates
Templates are super easy to use. In the Templates screen, choose the template for your project and Cricut Design Space will insert it onto your canvas. I have inserted a baby onesie (under the pajamas category for some reason) onto my canvas.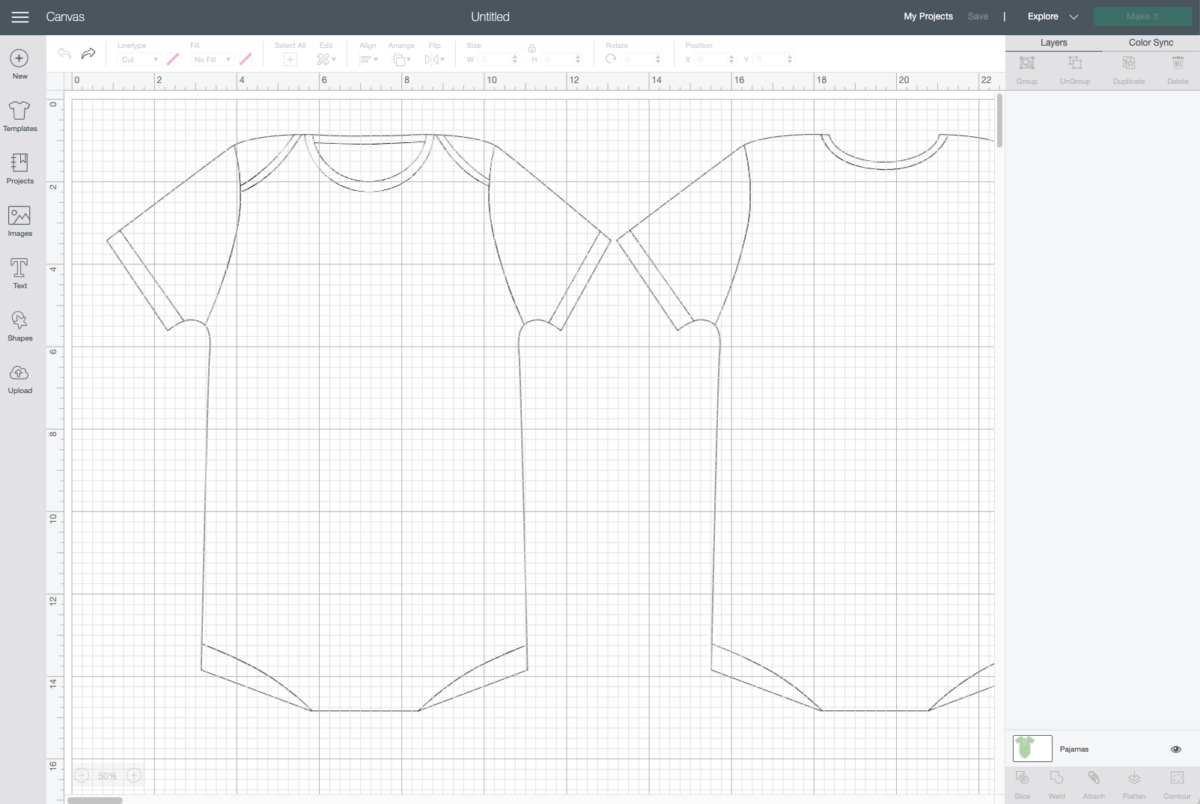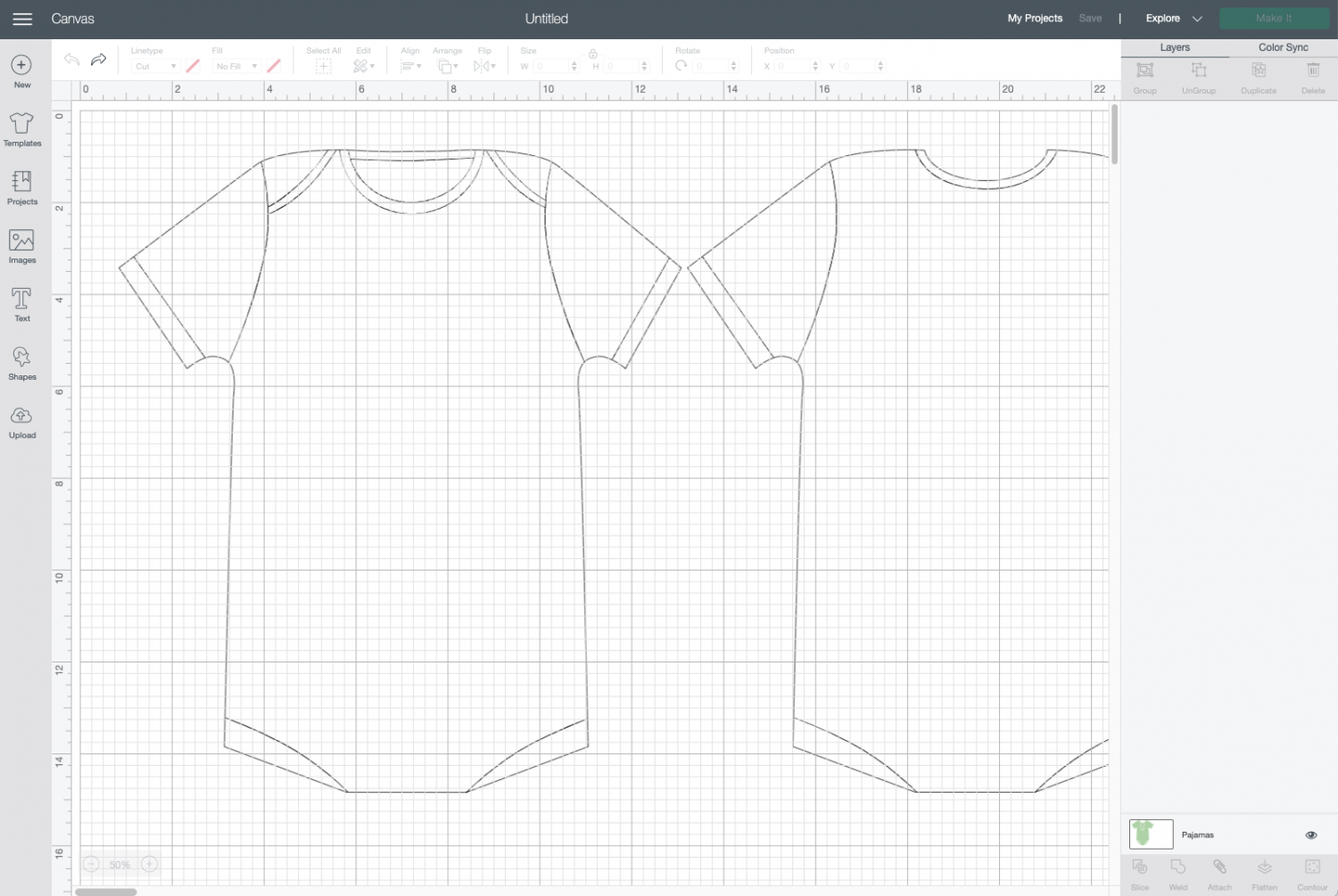 Now, this would be helpful in itself, but we know that not all onesies are created equal—they come in an array of styles and sizes. You might need a 0-3 month short sleeve onesie…or maybe a 12-month romper.
Thankfully, it's very easy to change the size and style of your project using the dropdown menu at the top of the screen.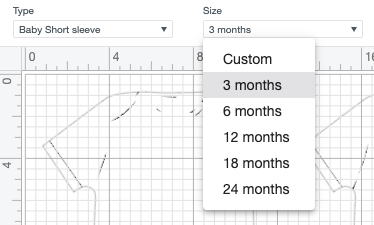 Note, you have to have your template selected (click on it) in the Layers Panel on the right to see these dropdown menus.
Now you can select the style and shape you want for your project. Not all projects have options, but a lot of them do.
There's also a dropdown menu for the color, so you can see how your cut image will look on the final project.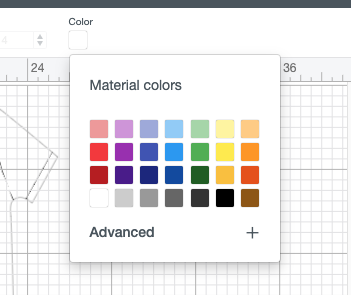 NOTE: With the 2021 Design Space update, the color of templates have gotten glitchy. Basically if you choose a new color, you lose the details of the project (like the seams). I've been keeping my projects on the original color setting because Templates are not as useful without the project details.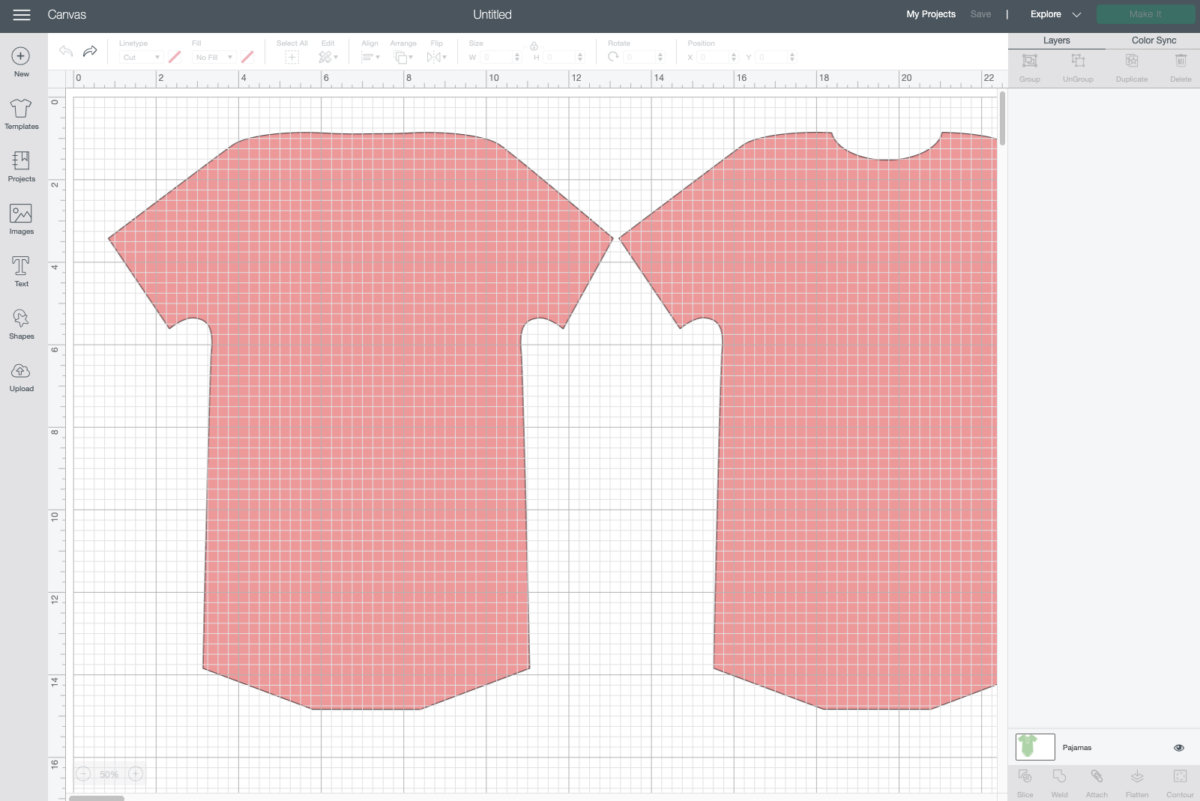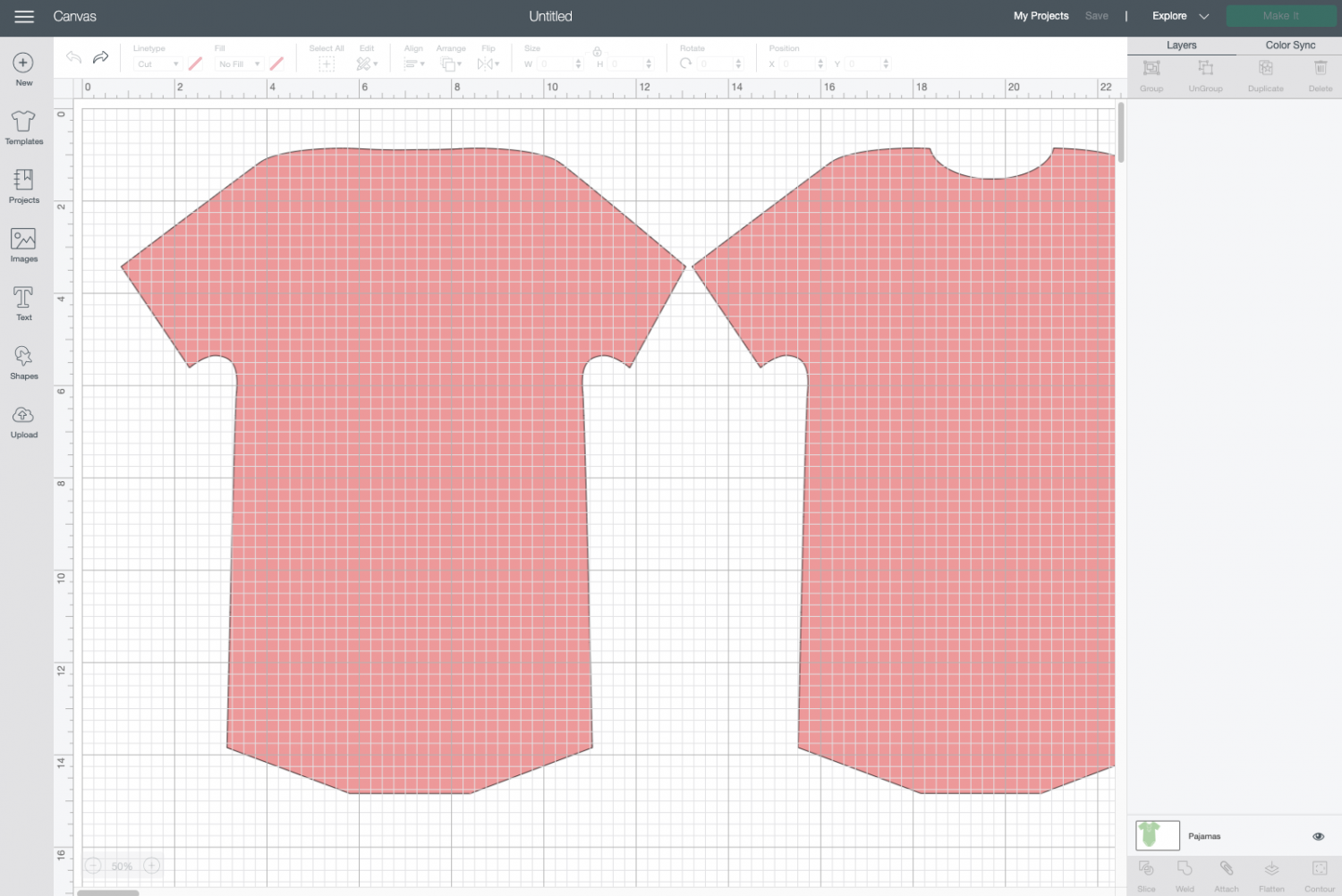 Now you can create your own design using shapes and text, select a design from the Cricut Image Library, or upload your own design. For this one, I'm using a cute Cricut Design Space image: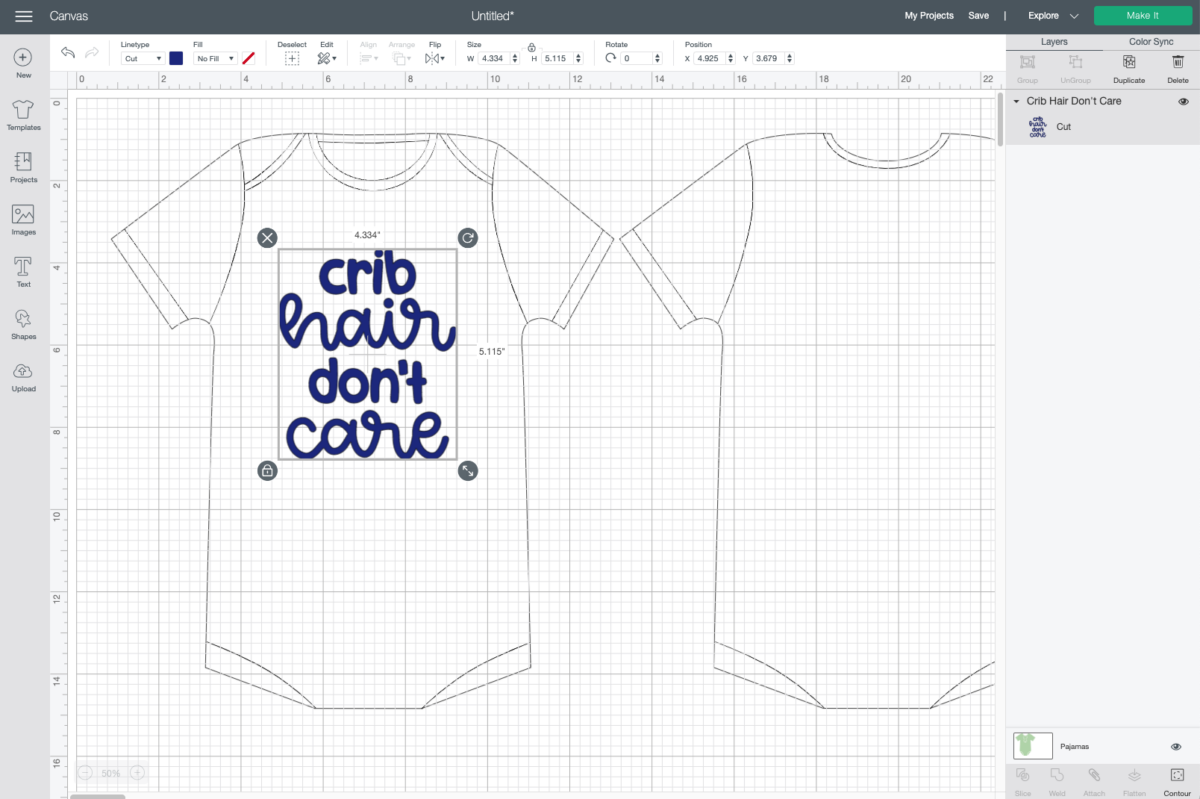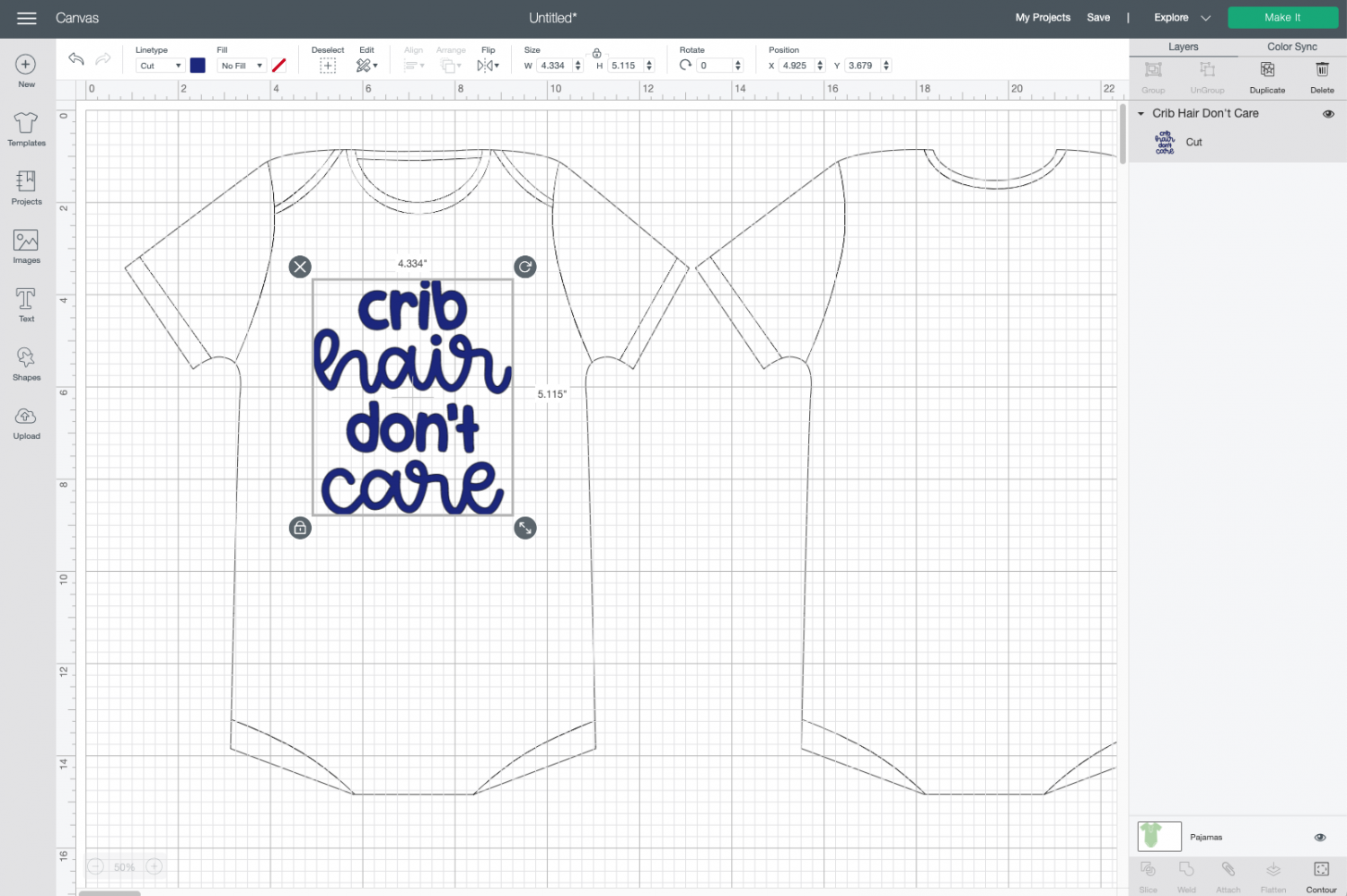 Then I was able to resize it to fit my onesie perfectly!
NOTE: When you hit Make It for your project, it will just cut your design—not the template. This is fairly obvious when working with something like a onesie, but might trip you up if you're making a set of banners or a luggage tag.
Hope you found this tutorial helpful and if you have any questions, let me know in the comments!