The new Tombow ABT PRO Markers are great for illustrators, letterers, artists, and everyday creators. Learn all about these markers and how they differ from the Tombow Dual Brush Pens!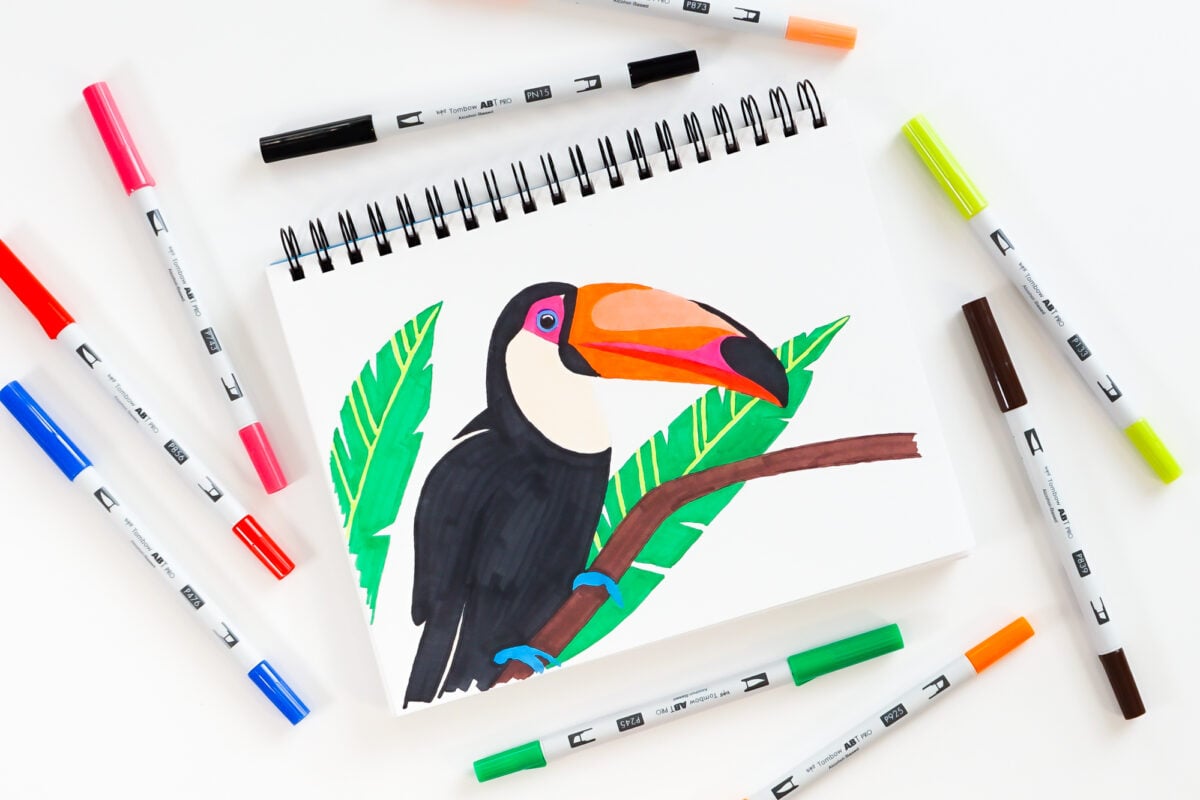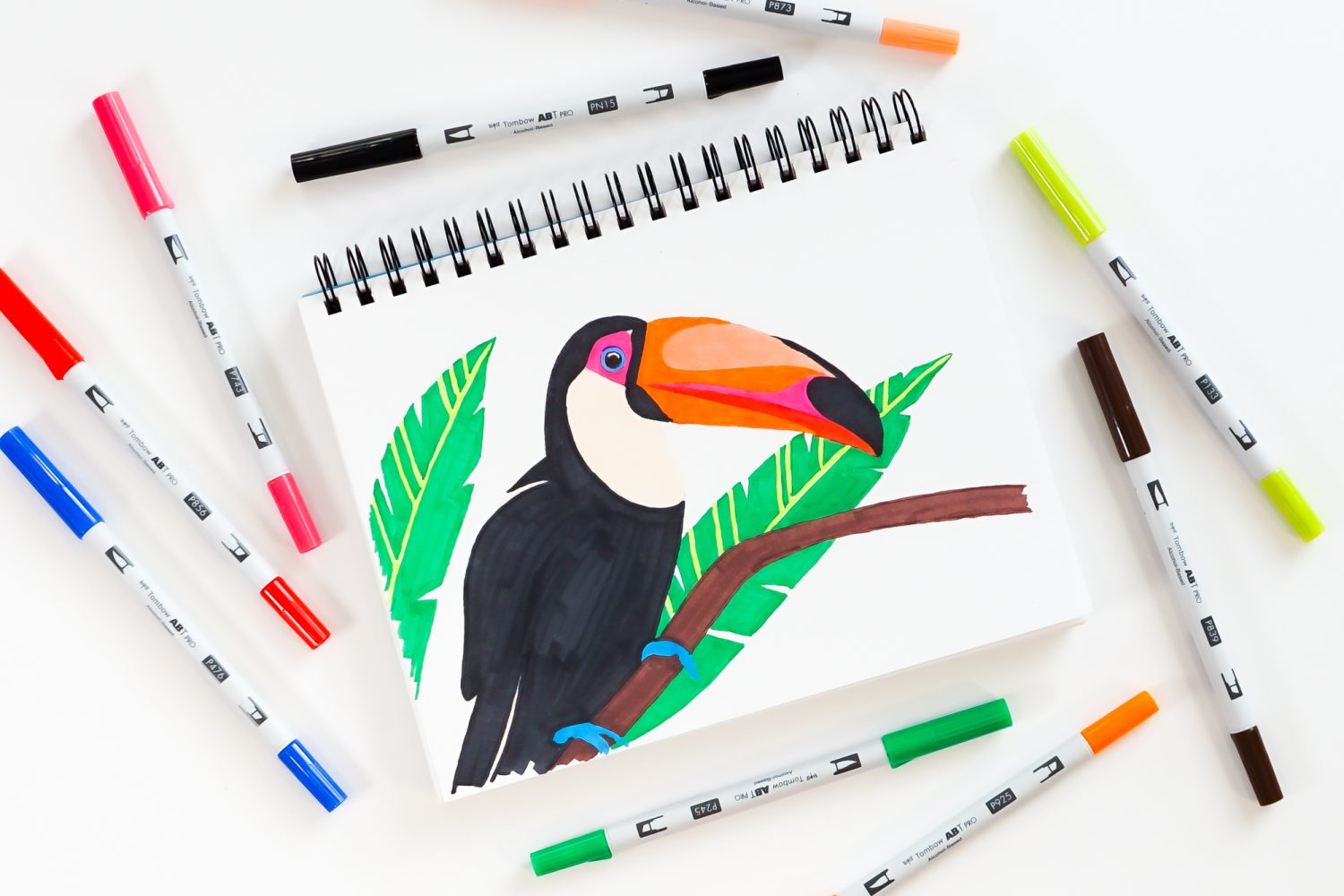 This post is sponsored by Tombow—all opinions are my own.
Hey all of you fans of lettering, drawing, coloring, doodling, and illustration!
I'm super excited to share with you one of my new favorite tools in my craft room—Tombow ABT PRO markers, which are now available at my favorite craft store JOANN!
We all know this last year has been one for the books. I've found myself needing a break from social media and screens (don't we all!), so I've taken to coloring, sketching, and doodling. I find that projects that require focus but not a lot of actual thinking are a great way to decompress and get my mind into a better place.
So when Tombow sent me a big box packed with their new ABT PRO markers, I was excited to give them a try! These alcohol-based markers are set at a more affordable price point than many other alcohol-based markers, making them accessible to more artists and crafters.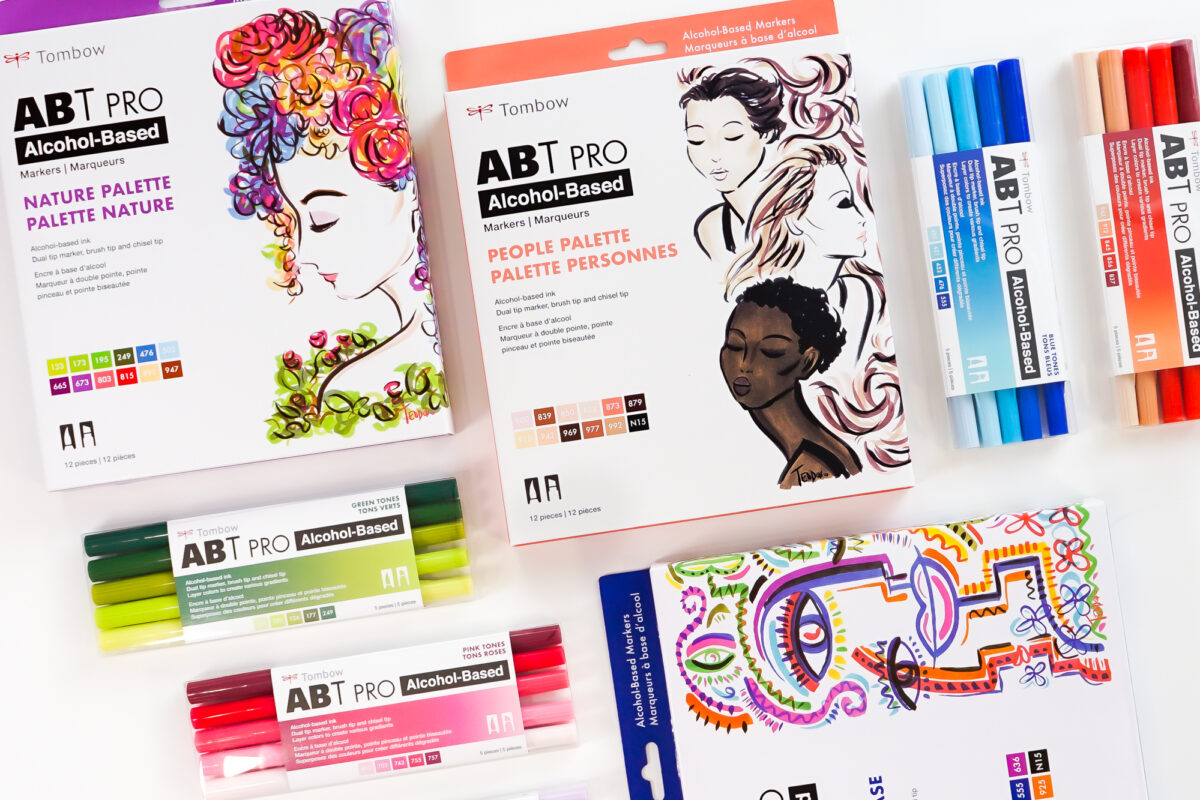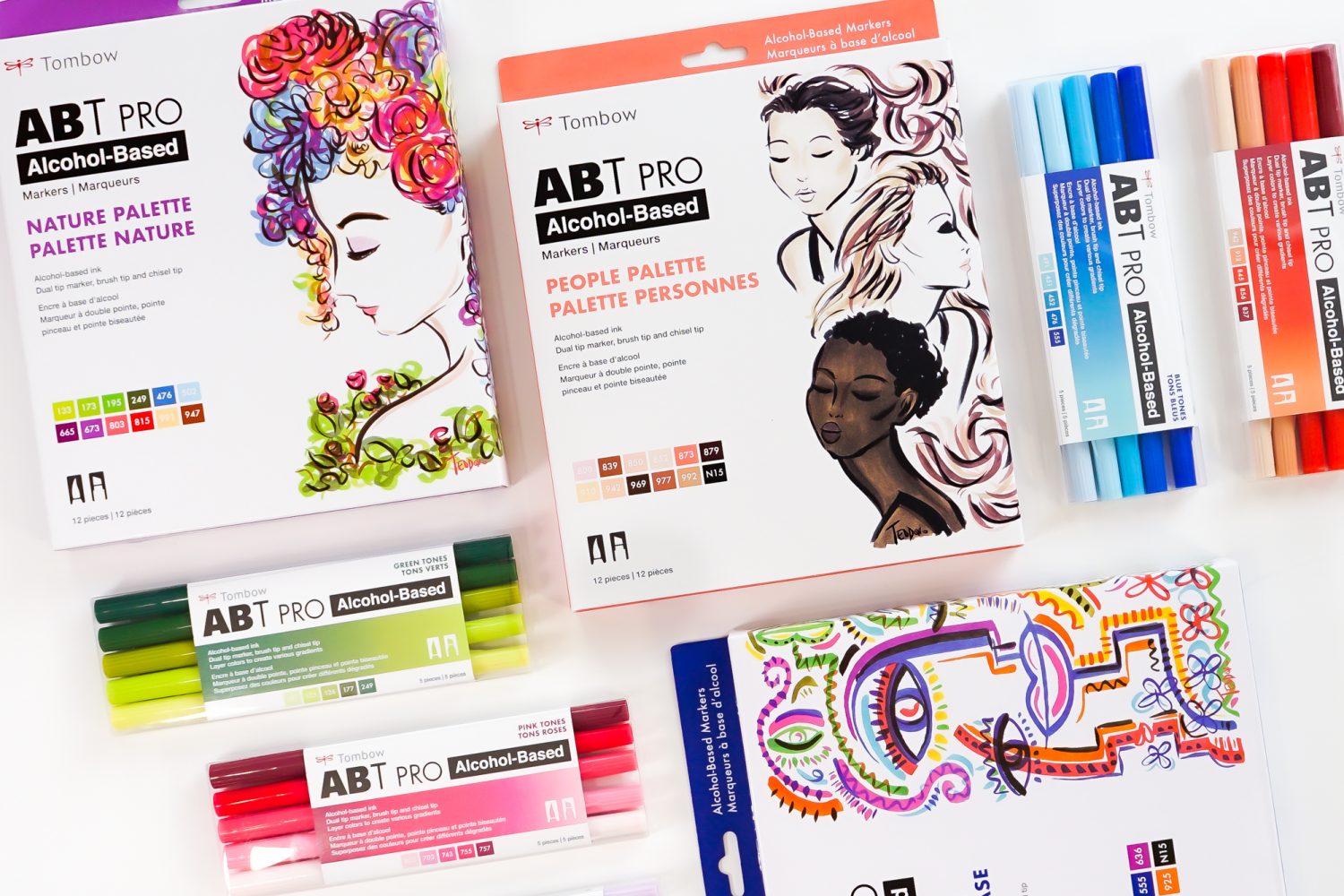 I've tried to cover everything about these new Tombow markers in this post, but if you have any questions I'm happy to answer them in the comments!
What's in this post?
What are Tombow ABT PRO Markers?
Tombow ABT PRO markers are alcohol-based markers with two tips—a flexible brush on one end, and a chisel tip on the other.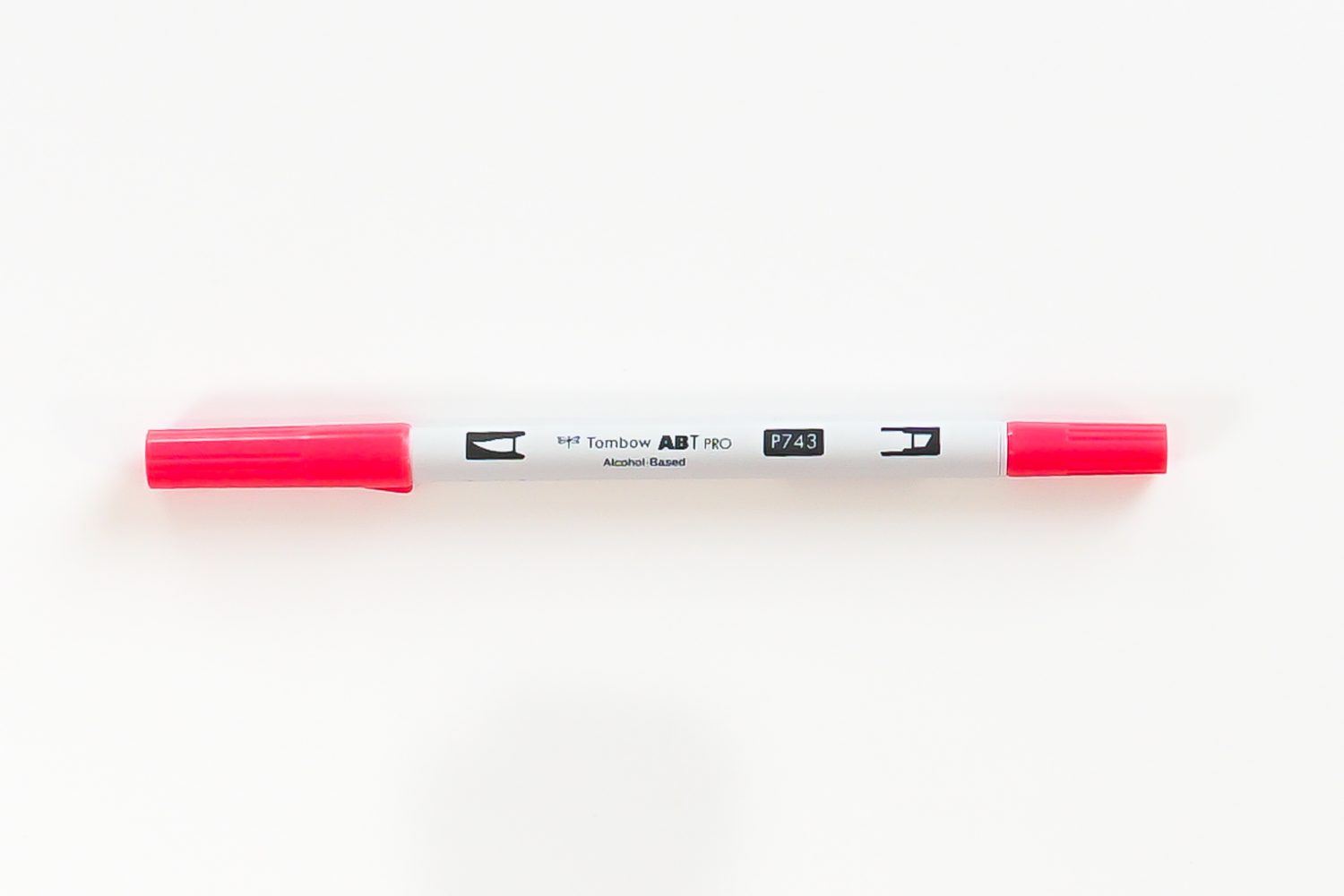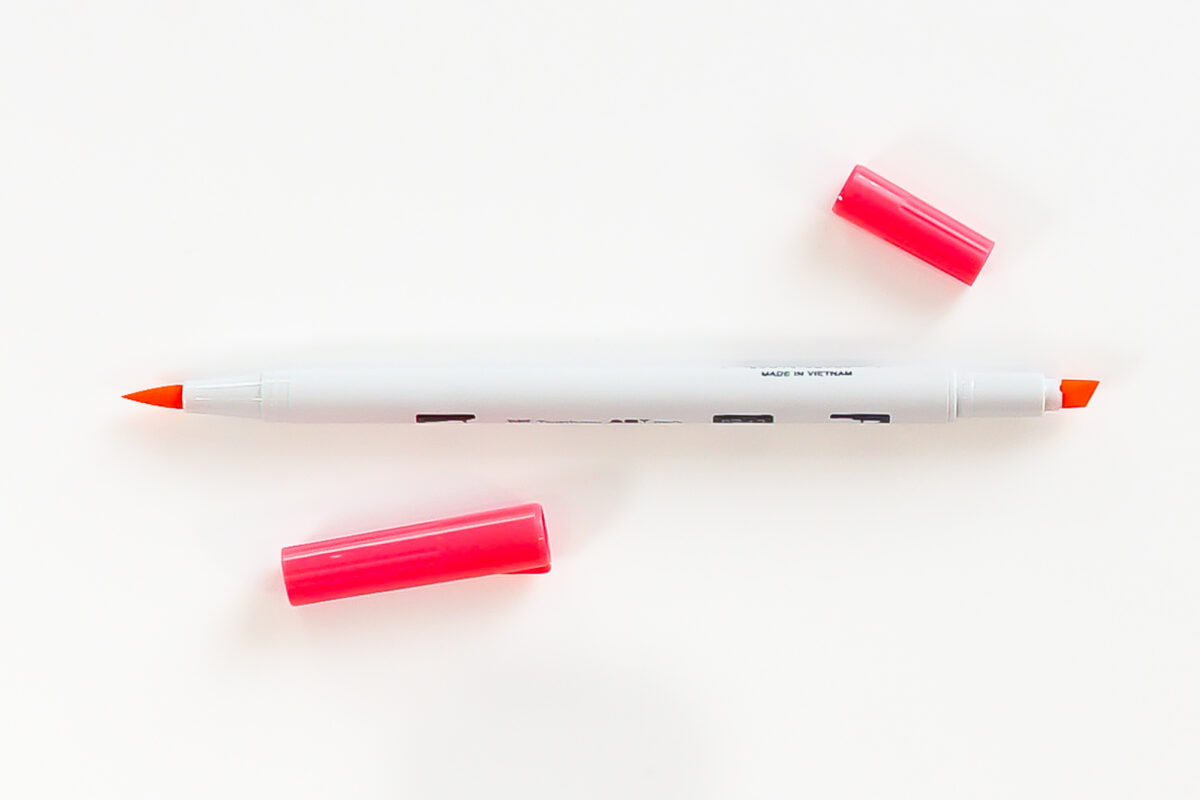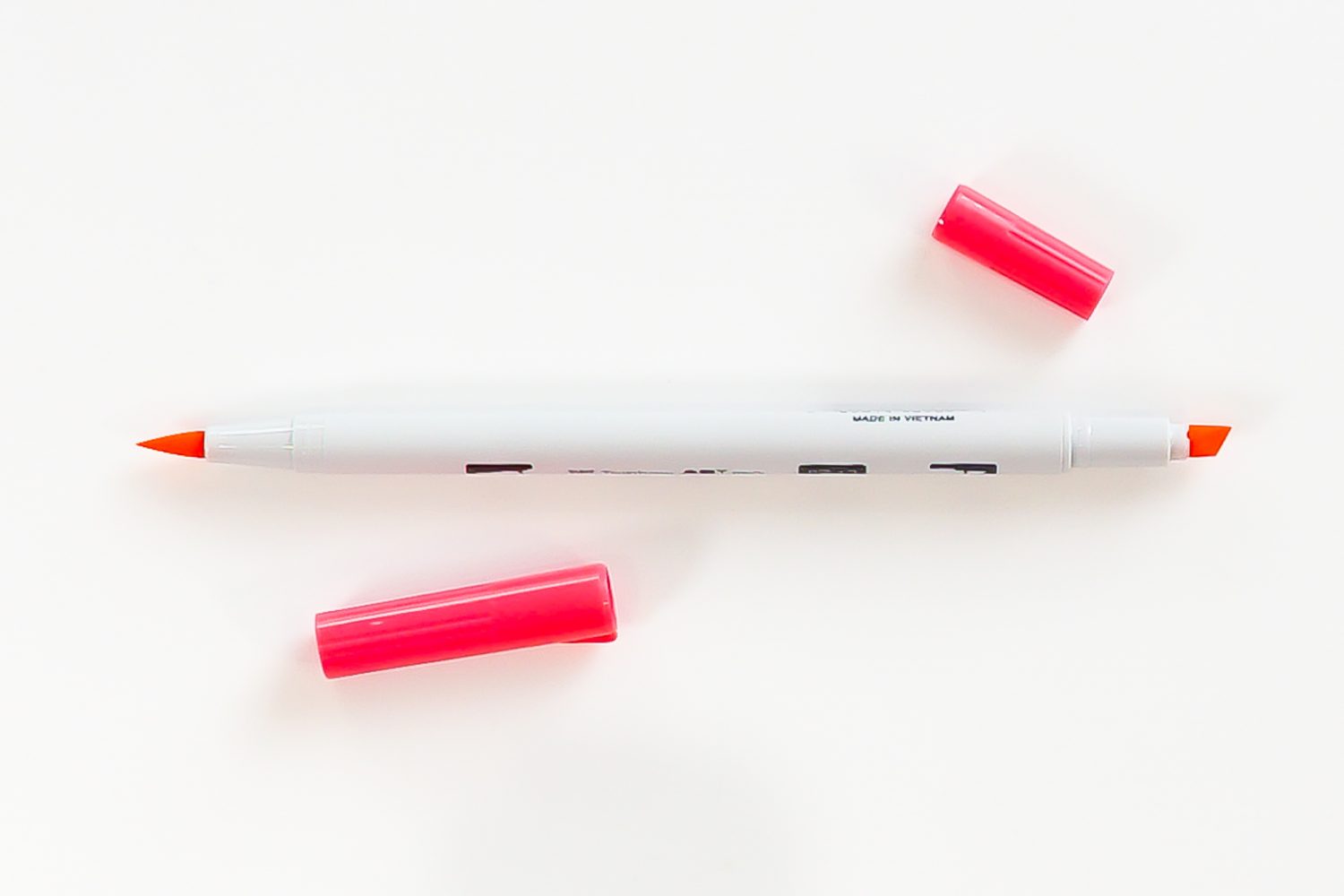 You can use the brush tip like a paintbrush to create different strokes by changing the amount of pressure you apply. It's great for hand lettering and for details in illustrations. The chisel tip can be turned in your hand to create thin and thick strokes, and is also great for coloring in larger spaces.
The vibrant alcohol-based ink is quick drying (no smudging!) and permanent. Unlike water-based inks, you can't dilute or blend the ABT PRO markers using water. Instead, you can layer different colors on top of each other to create different blending effects, patterns, and new colors.
The ABT PRO markers come in 108 colors and you can purchase these sets at JOANN: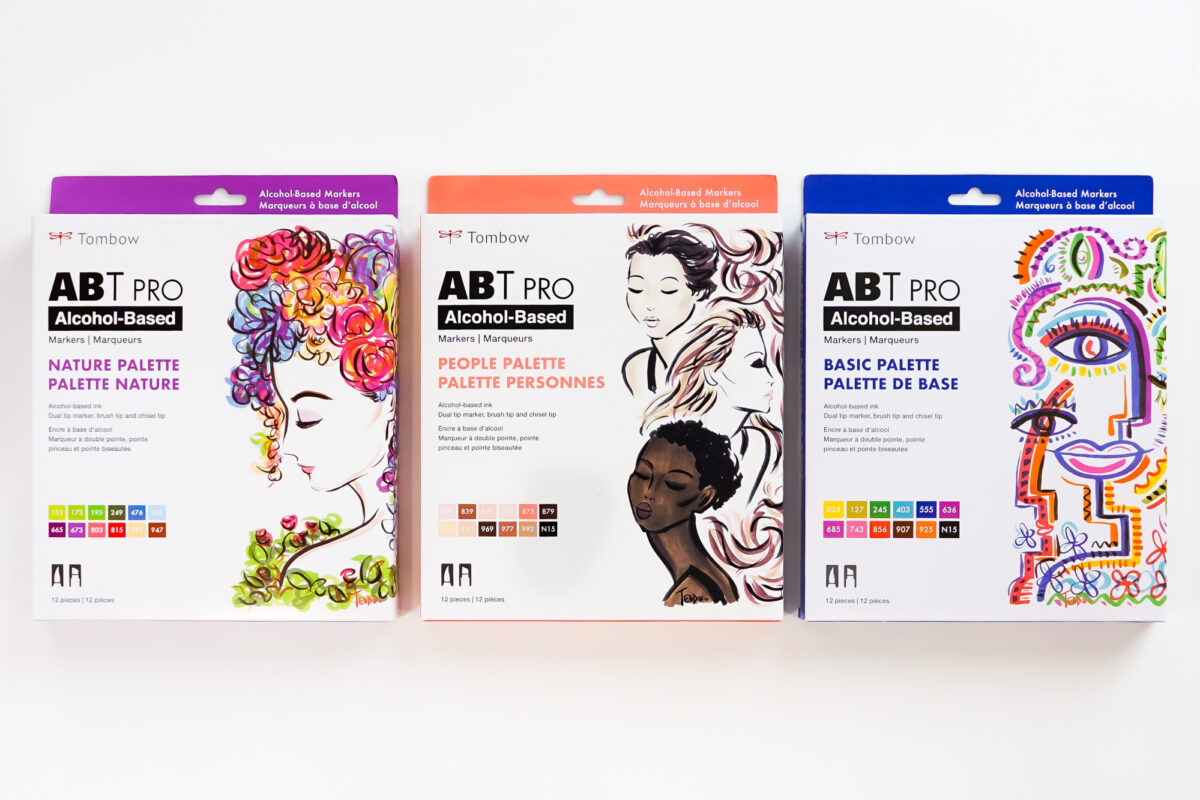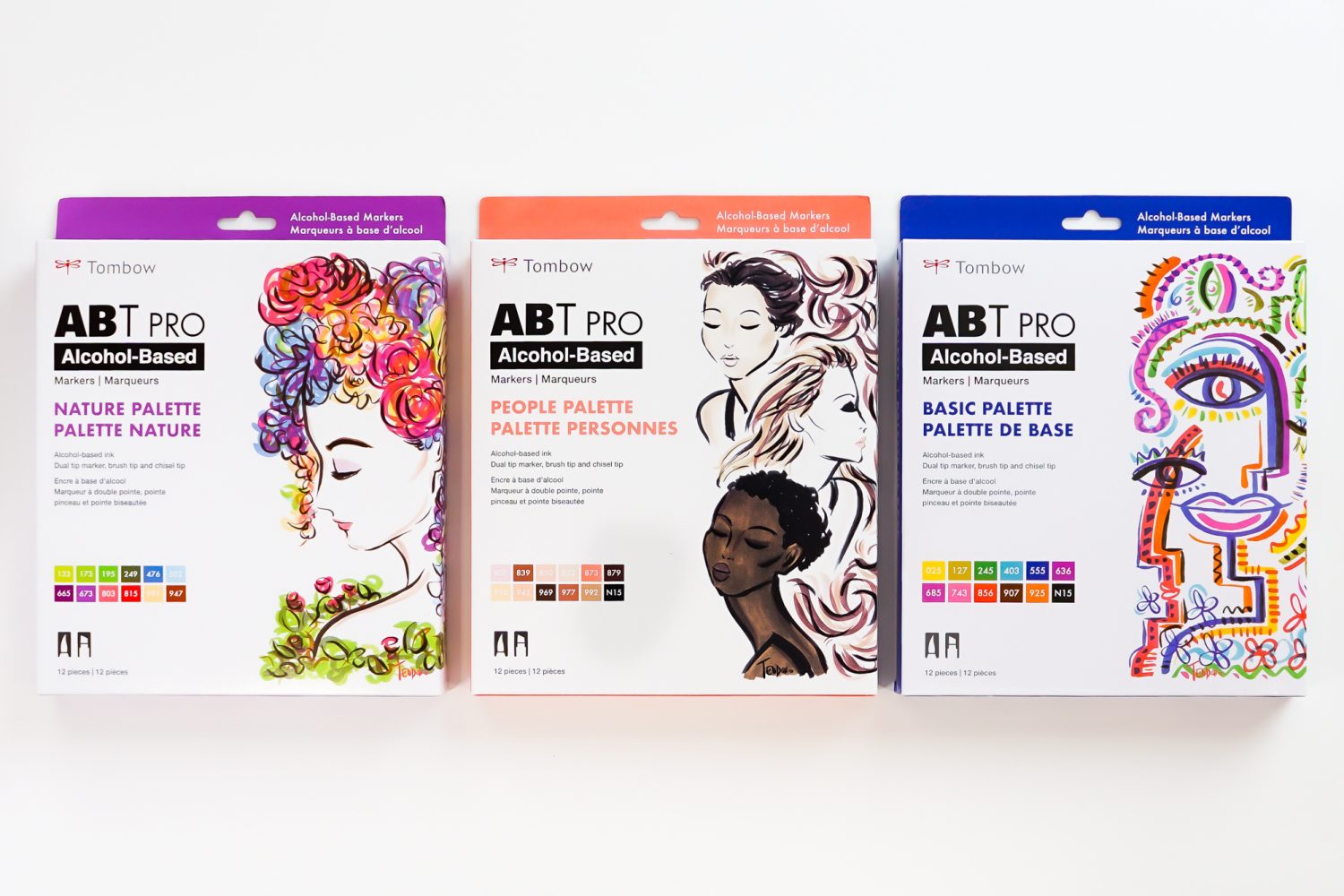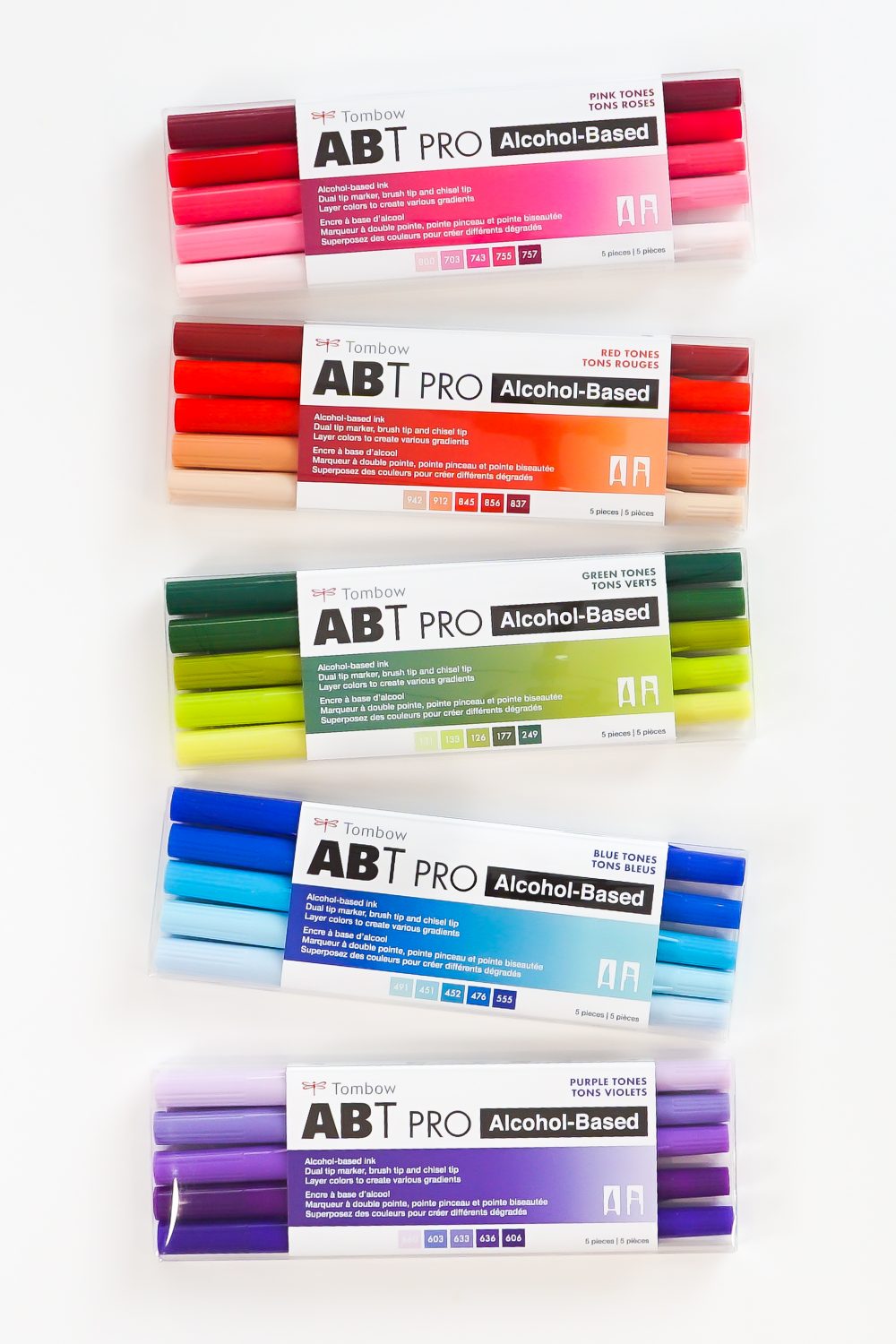 If you want a visual guide for the ABT PRO colors, download and use the 108-color Fillable Chart! While the cap colors are pretty true to color, this really does help you tell the difference between some of those very similar shades.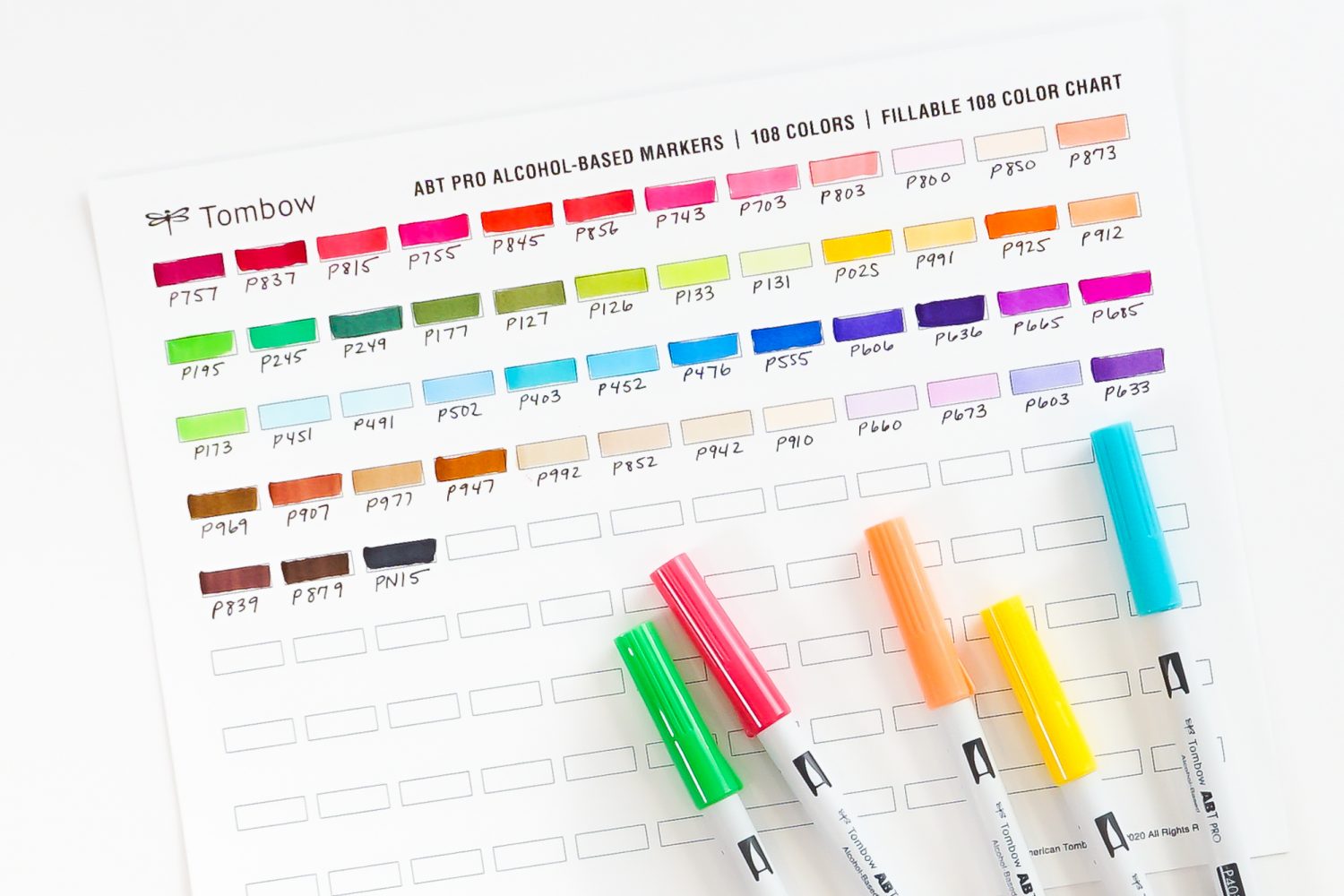 How are Tombow ABT PRO Markers different than Tombow Dual Brush Pens?
If you're familiar with Tombow Dual Brush Pens, you might be wondering how these Tombow ABT PRO markers are different.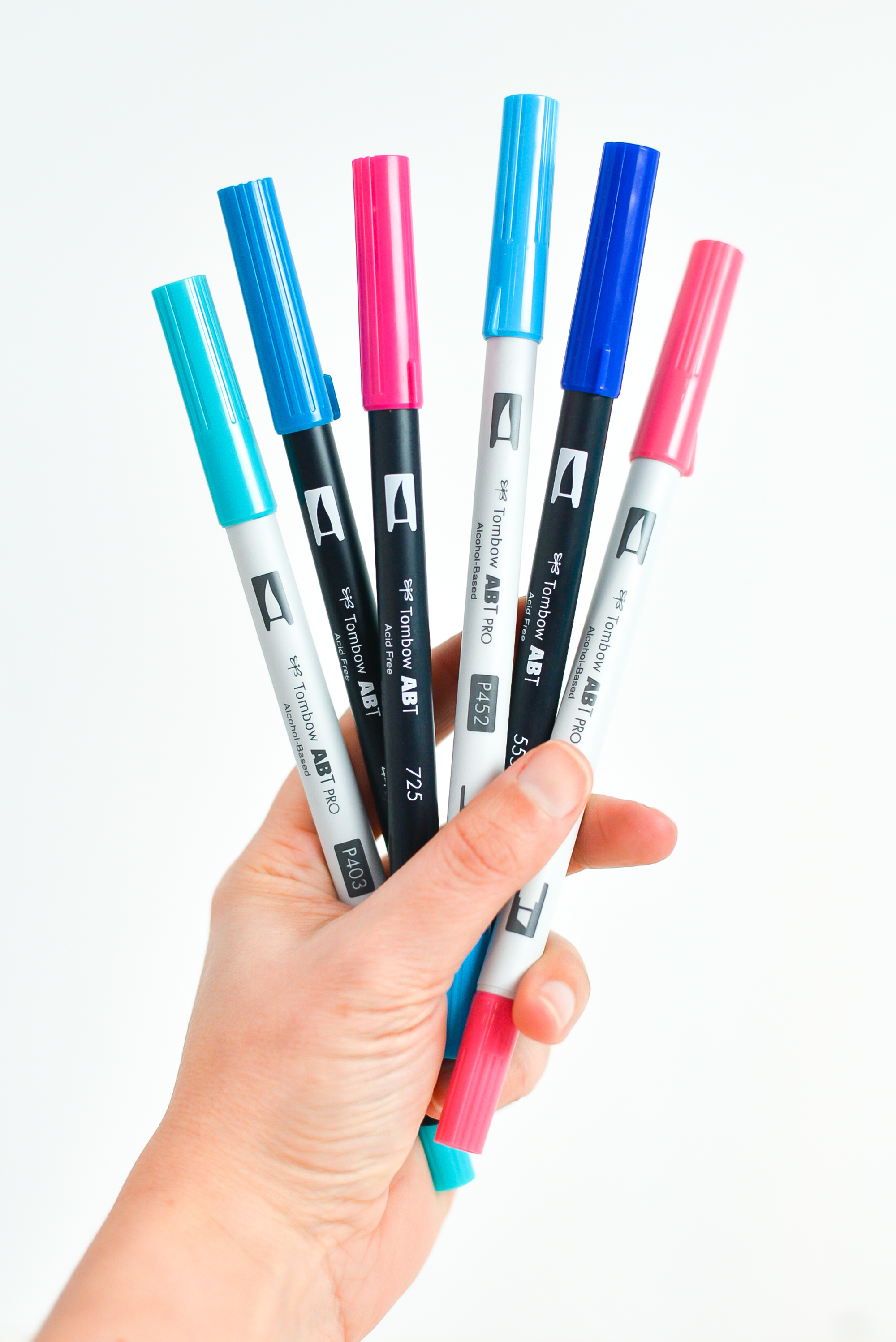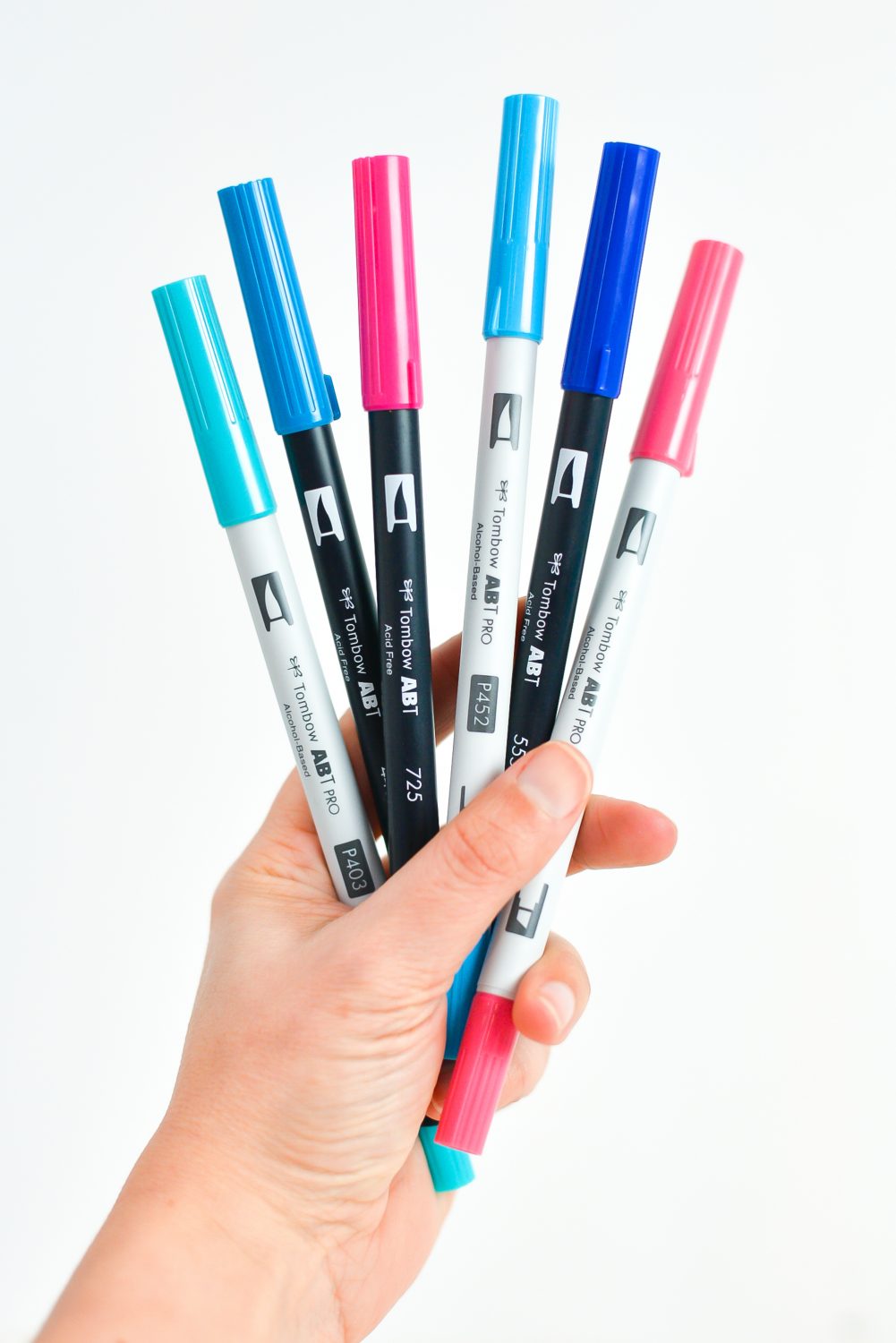 Difference in Features
The two pens look similar, except the ABT PRO have a gray barrel instead of the black Dual Brush barrel. When you uncap them, you'll notice that the ABT PRO have a flexible brush tip on one end and a thick chisel tip on the other, while the Dual Brush Pens have the brush tip and a fine-point bullet tip on the other.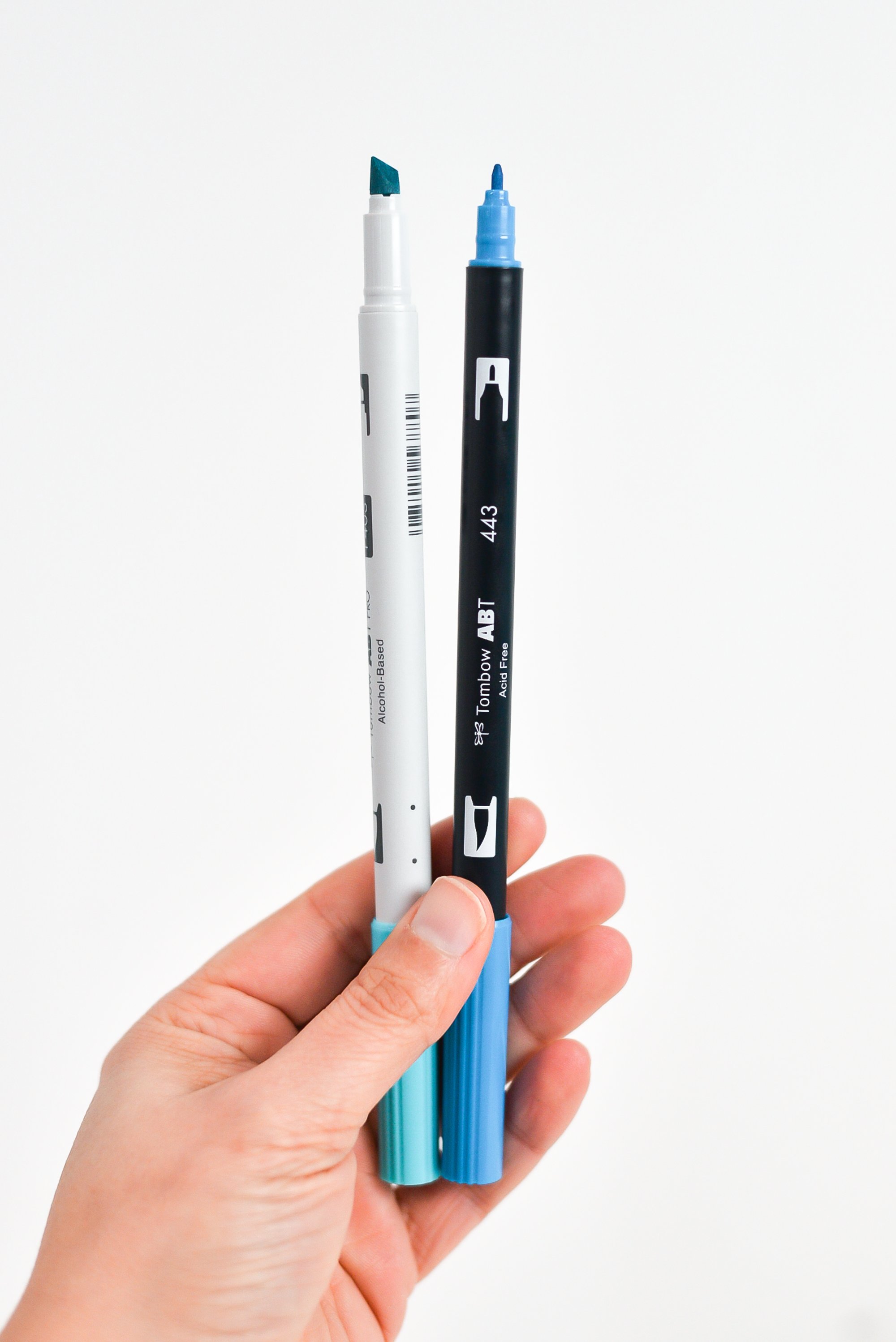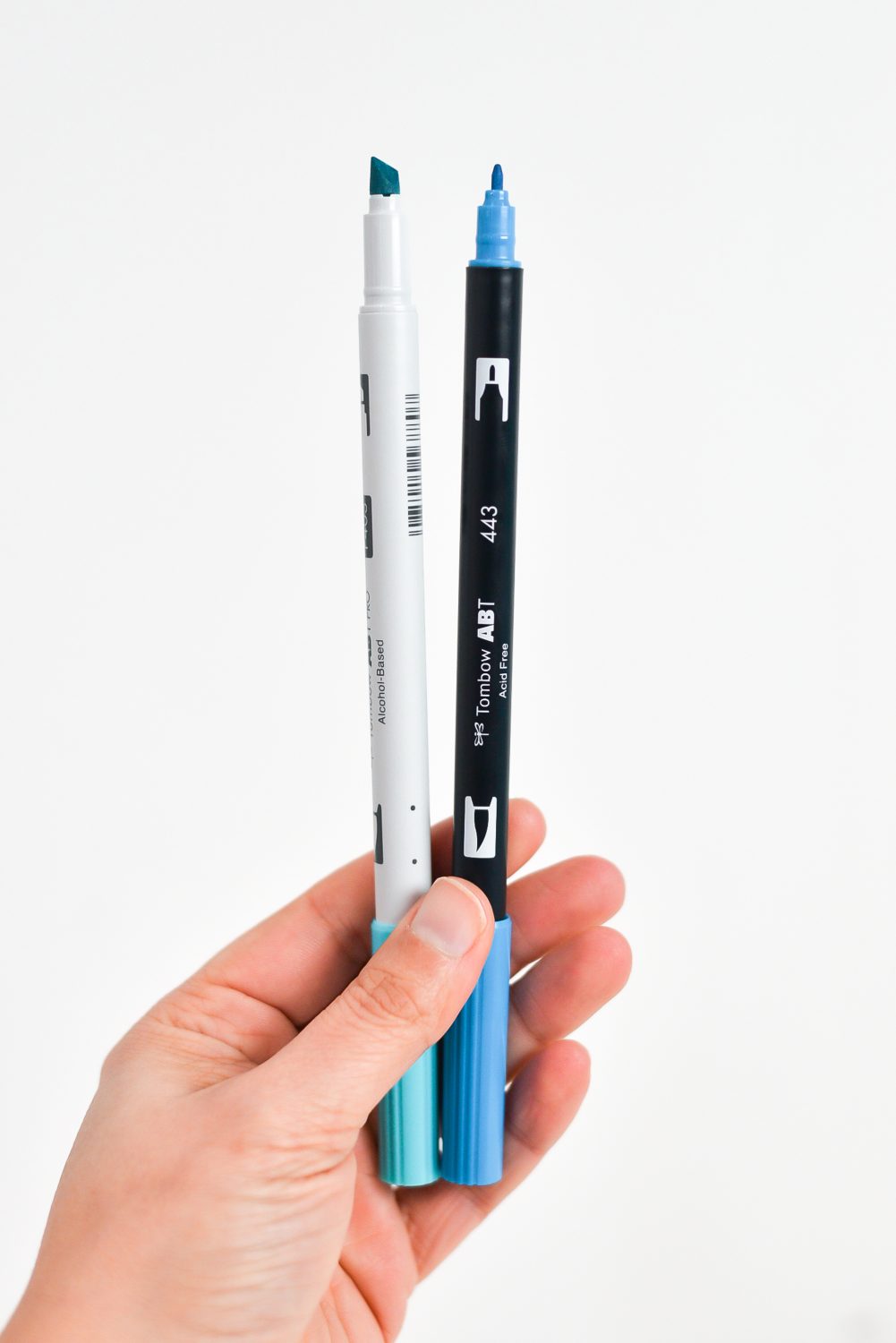 I really love that chisel tip for coloring in larger swaths of an illustration or coloring page. For instance, coloring the black on this toucan would have taken a long time with a brush or bullet tip. Instead, it went quickly!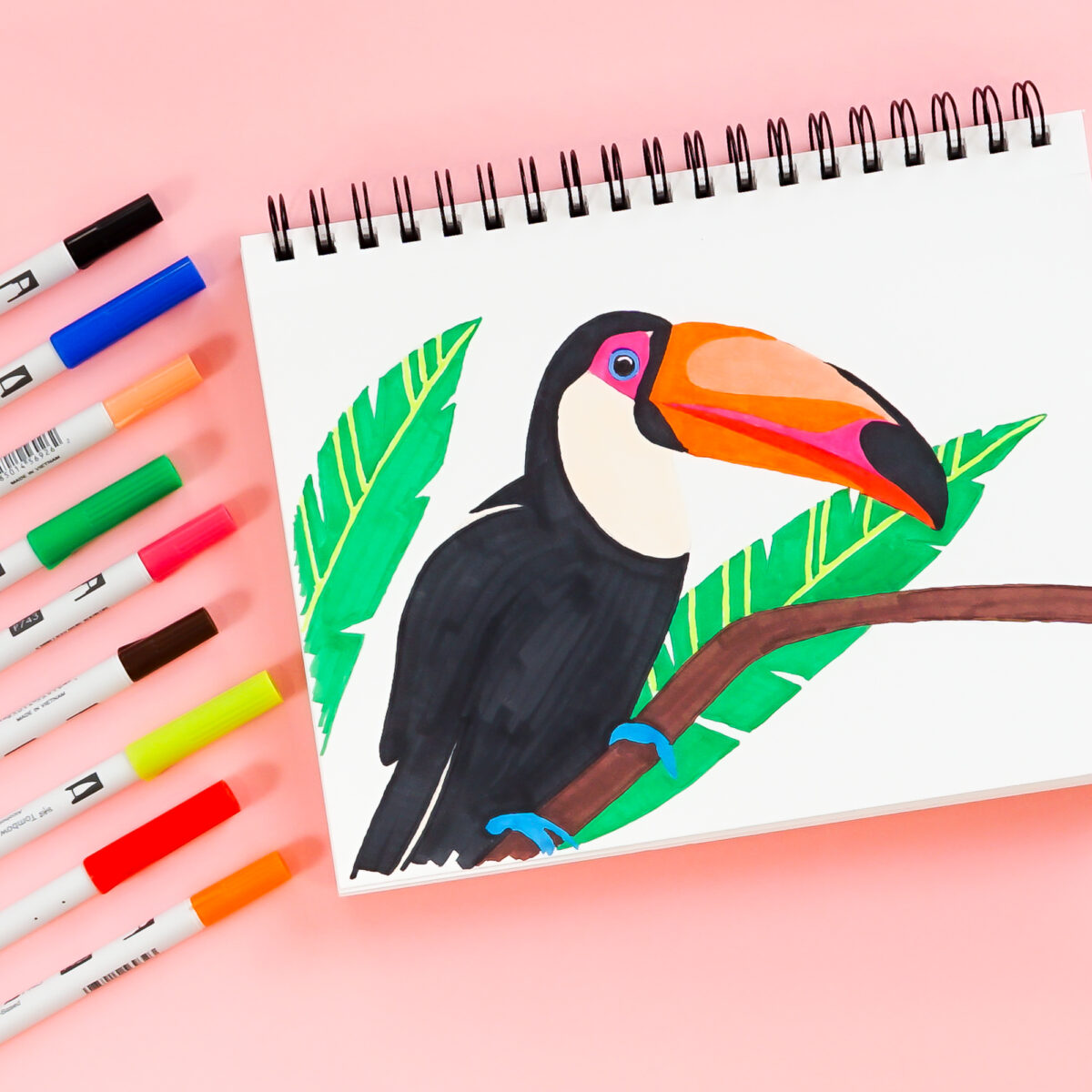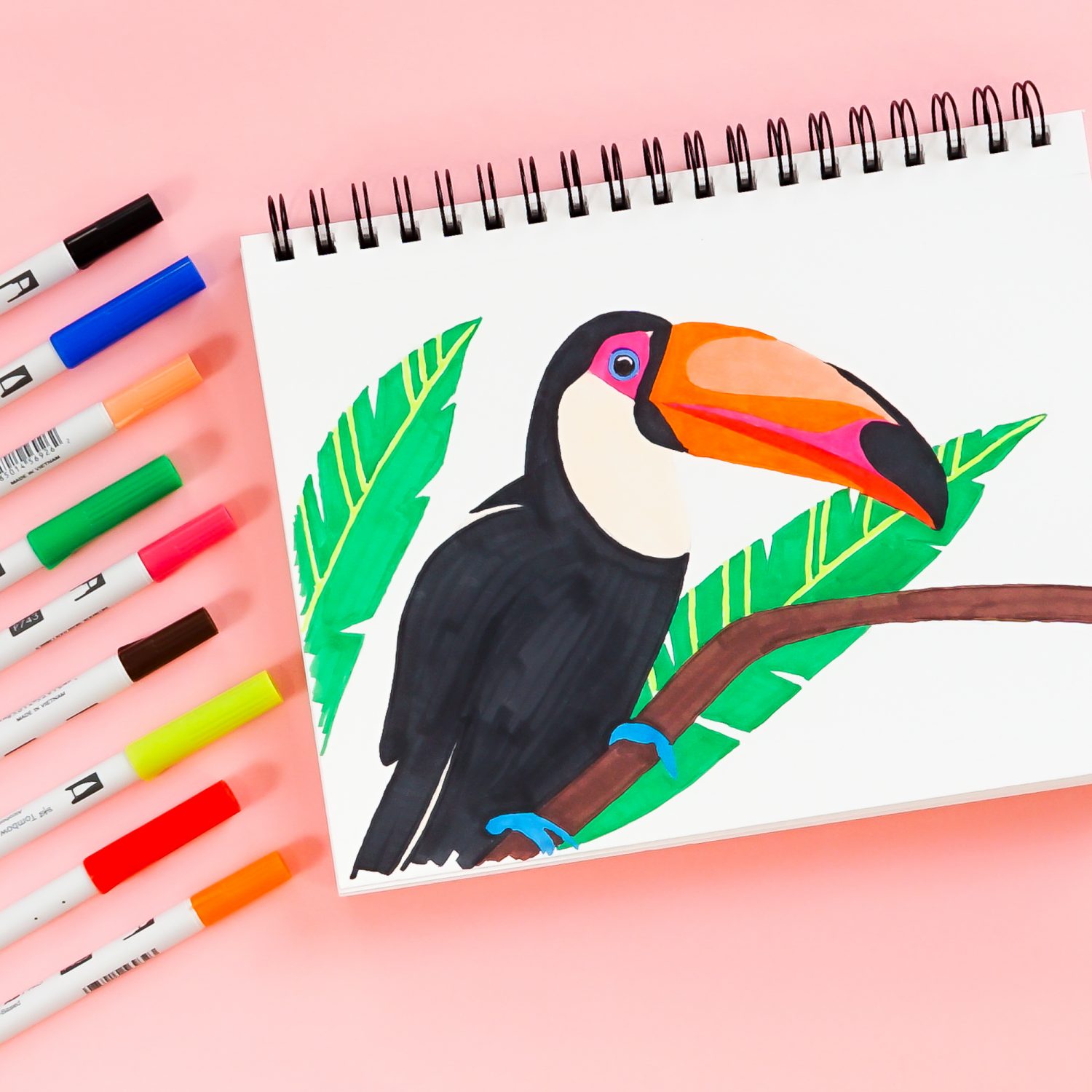 For this drawing, I was inspired by an old tropical file folder I found in my office. I lightly sketched out the toucan using the Tombow MONO Drawing Pencil in 3H and then simply colored him in using the ABT PRO markers!
Difference in Inks
The two pens not only have physical differences, but they have two completely different types of ink.
Like I mentioned above, the ABT PRO have an alcohol-based ink while the Dual Brush Pens are a water-based ink. These two inks behave differently.
Alcohol-based ink dries fast and is permanent right away. I LOVE how vibrant and saturated it is. You can layer colors on top of each other, but because the ink is alcohol-based, it won't soak your paper and cause it to pill (hooray!). You want to make sure to cap your pens after using them, since alcohol-based inks dry faster than water-based inks.
Water-based ink, on the other hand, is great for blending and creating watercolor effects, but if the paper gets too wet, it can start to pill.
Both types of ink have their benefits—choose the pen that works best for your particular project!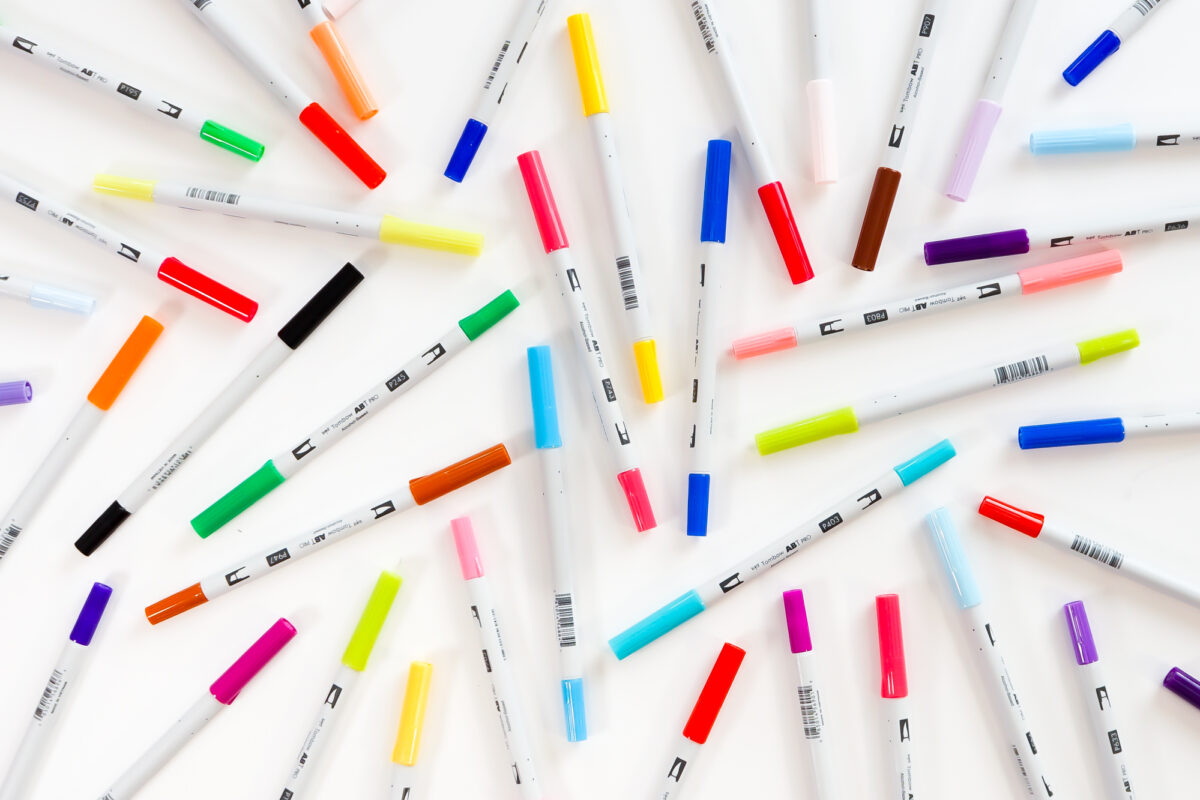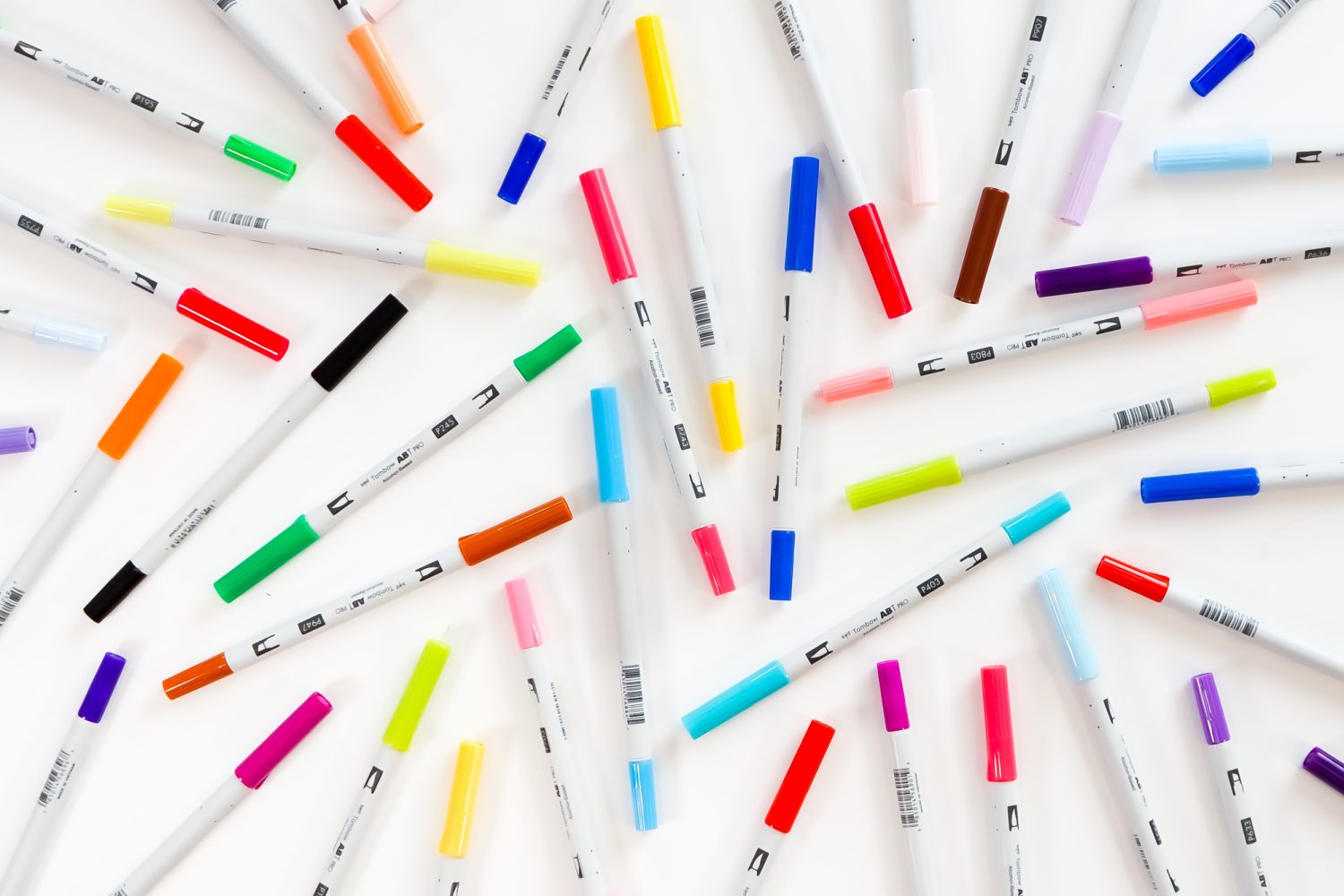 Can you blend Tombow ABT PRO Markers?
Let's talk a little bit more about blending. You can't blend these alcohol-based markers like you can a water-based marker, by adding water and basically turning the ink into watercolor and blending them together.
Instead, you can blend by layering the same or different colors to create depth. It's a totally different look than you get with a water-based pen, but you can still create gradients and depth and shadows using the ABT PRO markers.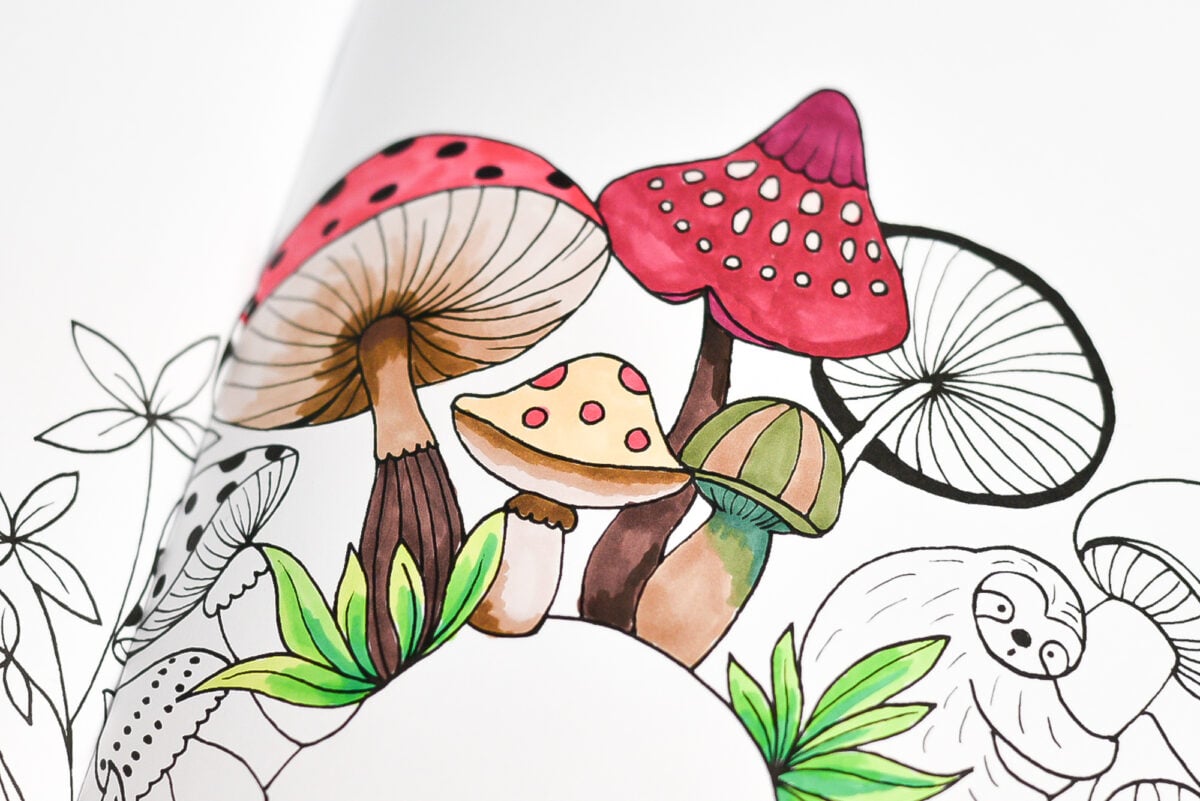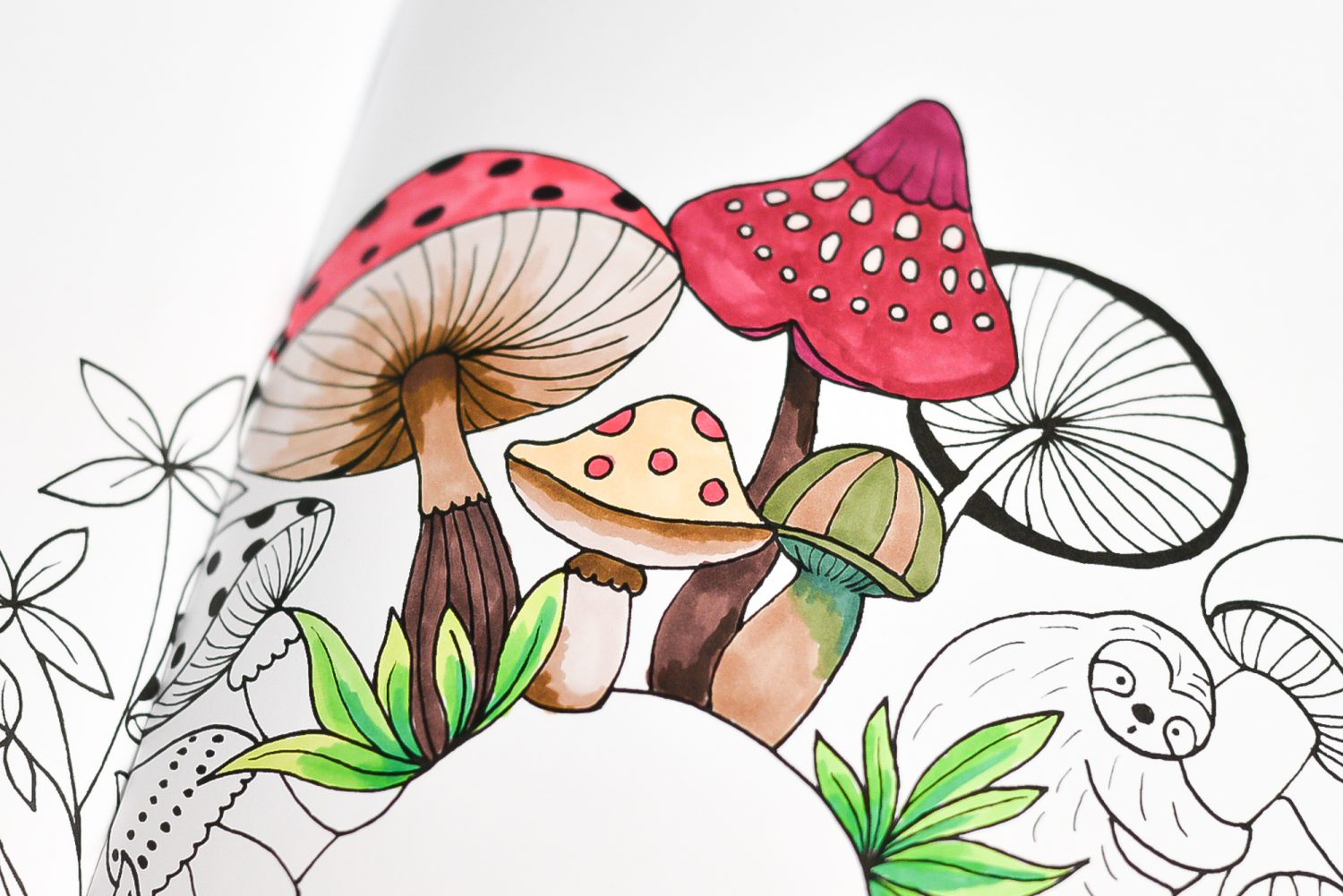 Do Tombow ABT PRO Markers bleed?
Yes, the alcohol-based ink in the ABT PRO markers can bleed, so make sure you have a blotter sheet underneath if you are afraid of bleed through onto other pages in a sketchbook, journal, or coloring book, or your work surface.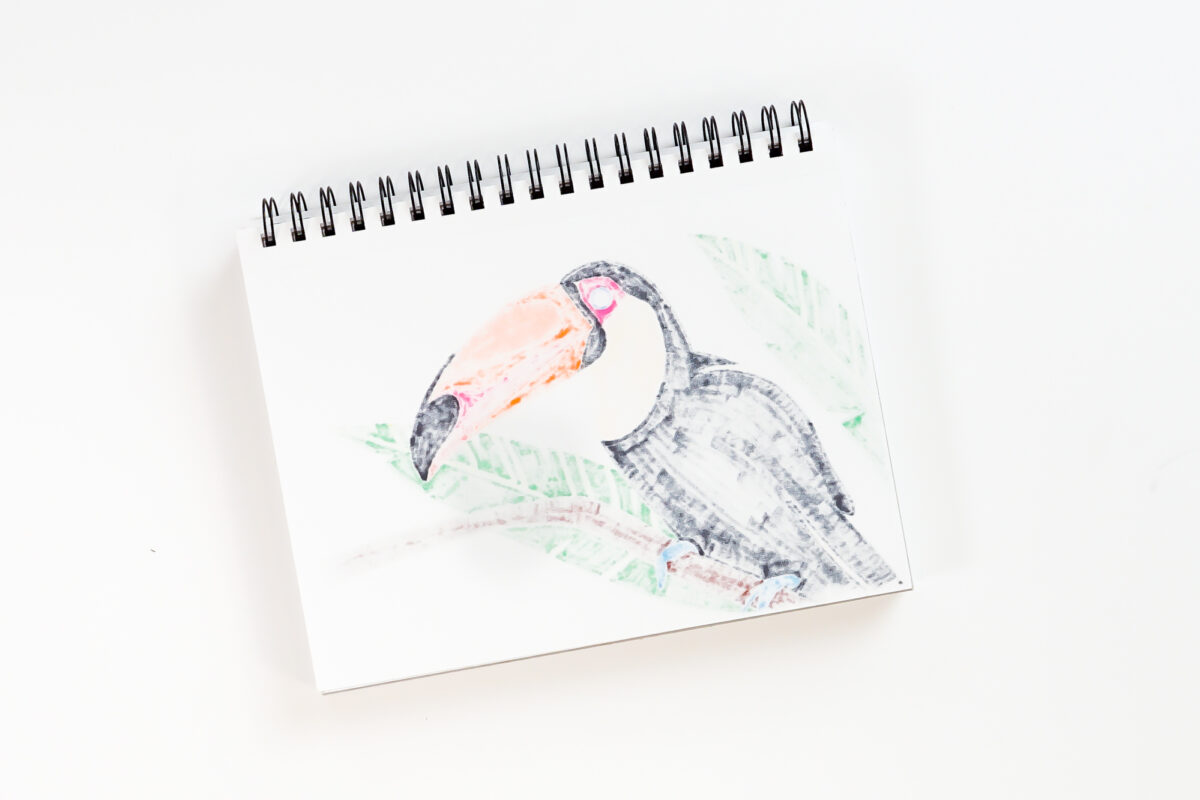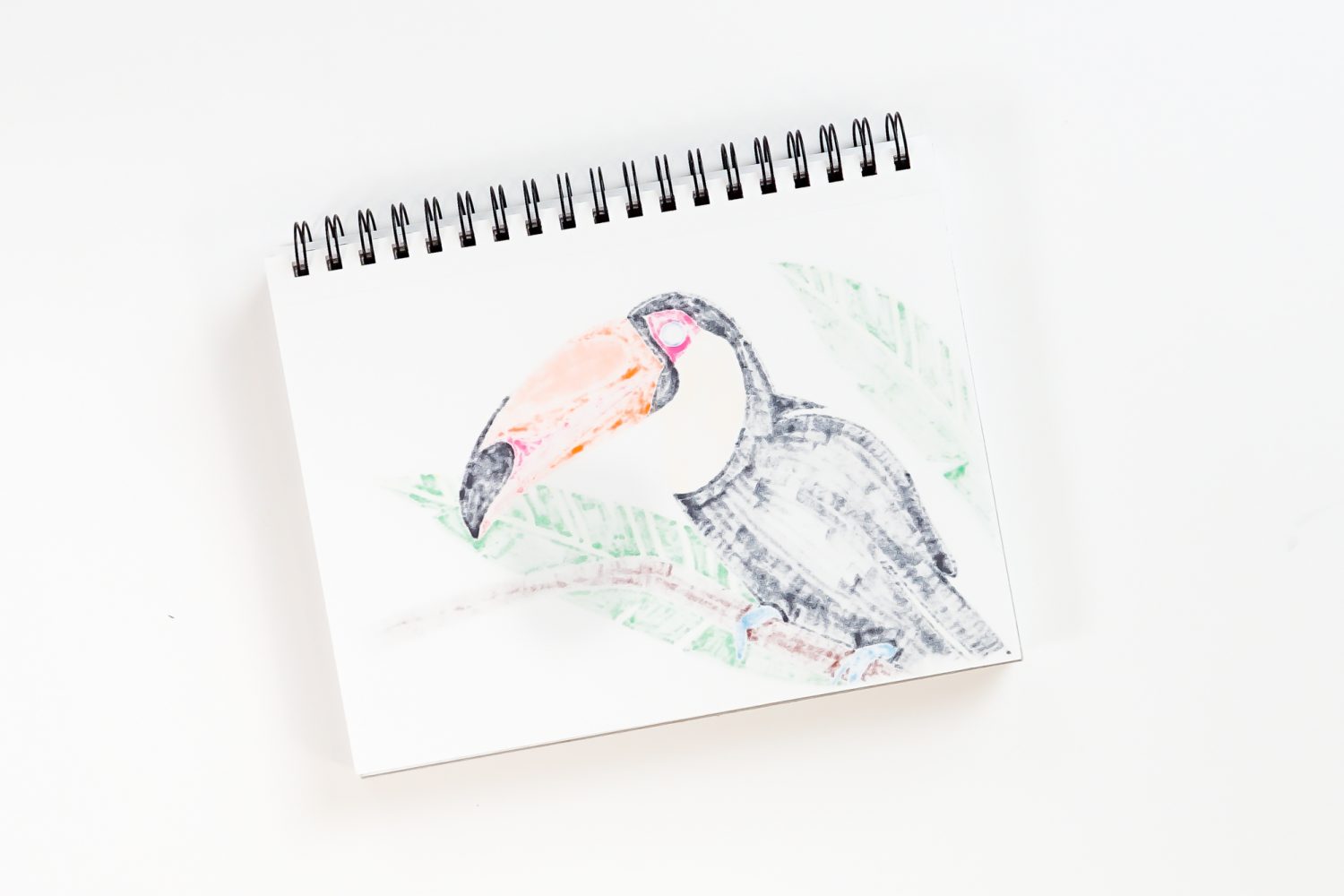 What type of paper should I use with the Tombow ABT PRO Markers?
I tried using the ABT PRO markers on several types of paper, and I definitely prefer a smooth textured paper for these markers (like a Canson Mix Media sketch book).
You can use a paper with more texture if you'd like, but you'll definitely notice the texture more—I found my marker "skipped" a bit, which wasn't my favorite. But I'm sure it would be pretty and look intentional for some types of art!
How should I store my Tombow Markers?
Unlike the Tombow Dual Brush Pens, which can be stored vertically or horizontally, the ABT PRO markers need to be stored horizontally. The larger packs come with a reusable tray that is stackable with the other sets.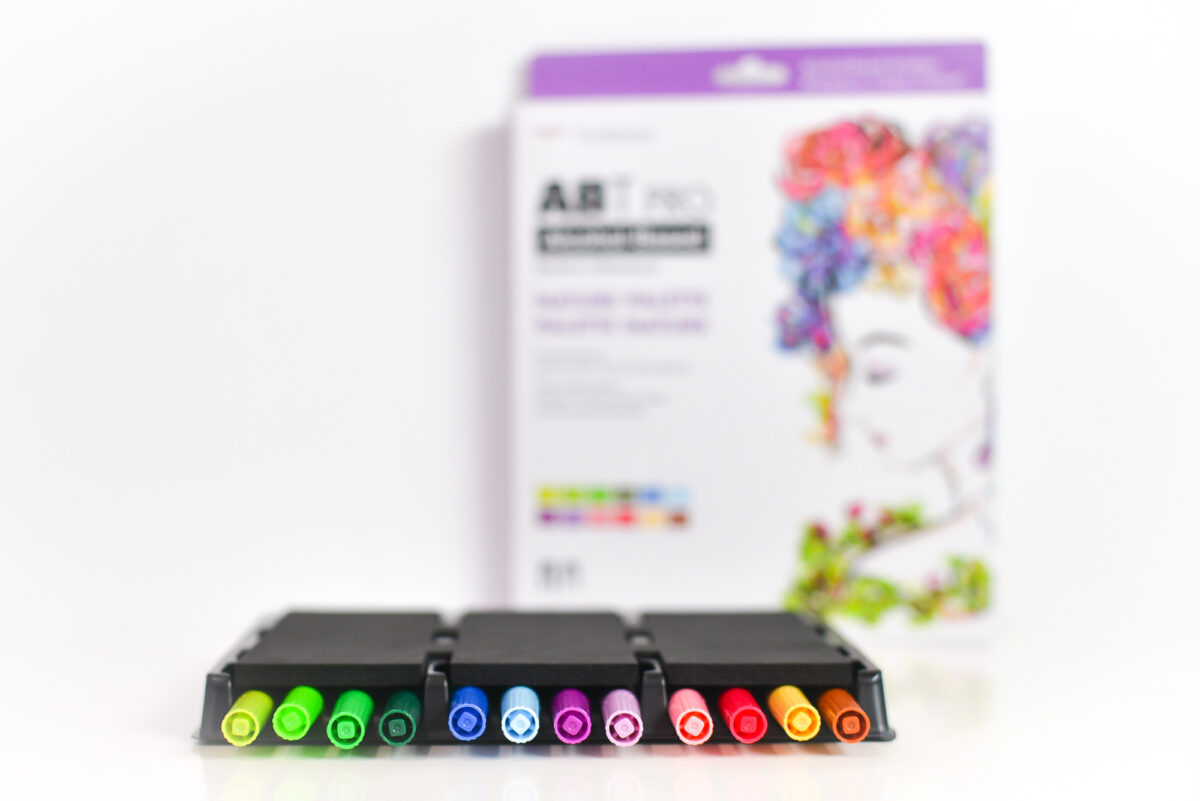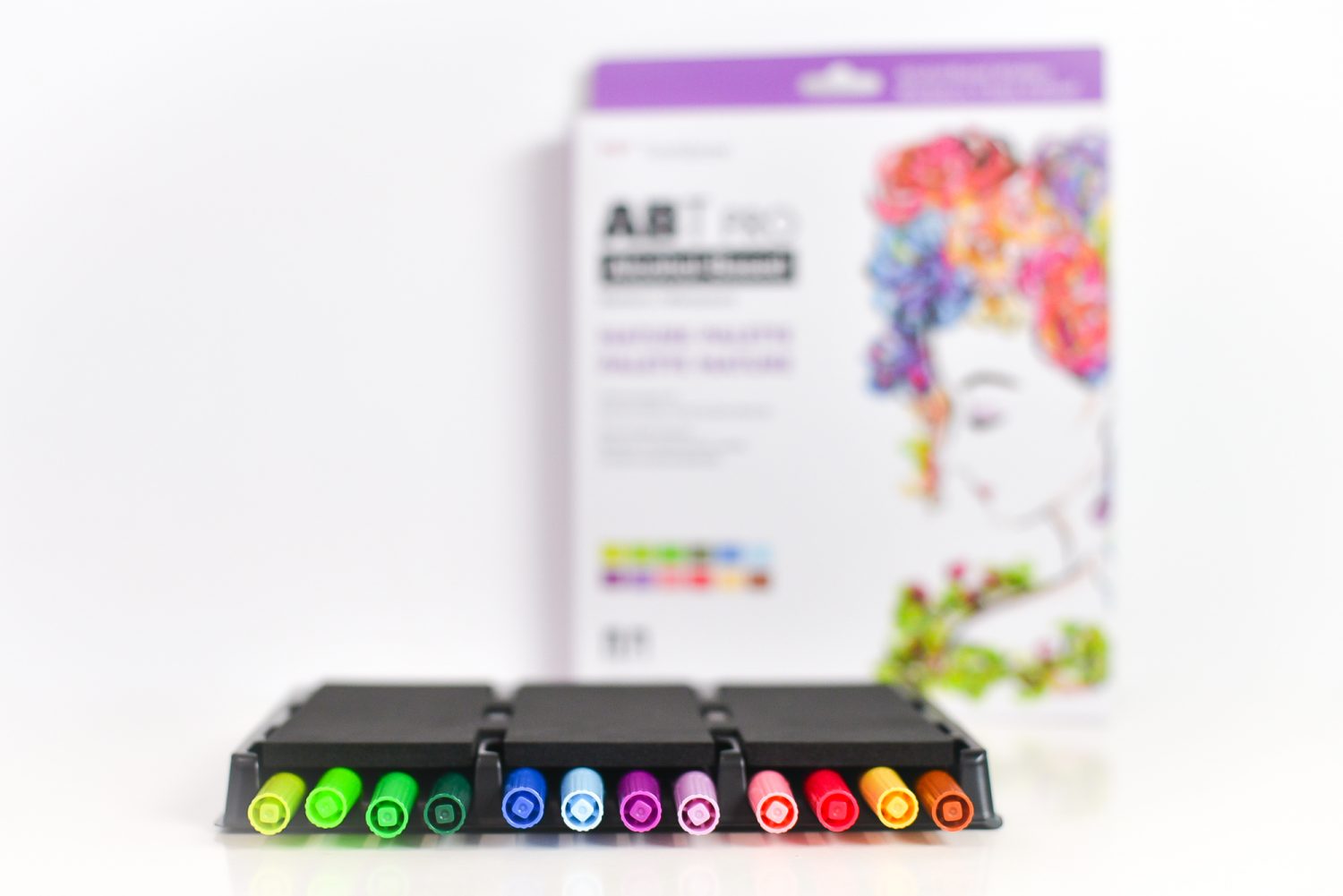 Can I use Tombow ABT PRO Markers with my Cricut?
As a nod to all of my Cricut fans, I wanted to see if I could use the chisel tip end of the Tombow ABT PRO marker in my Cricut. Sure enough, using an adapter (which you can find many places online), I was able to draw using my Cricut and the ABT PRO marker.
As with using any non-Cricut pen in the machine, it's hard to control the pressure of the pen. So if you want to try, do some test draws before your final project to make sure it's working like you imagined and not damaging the tip of the pen.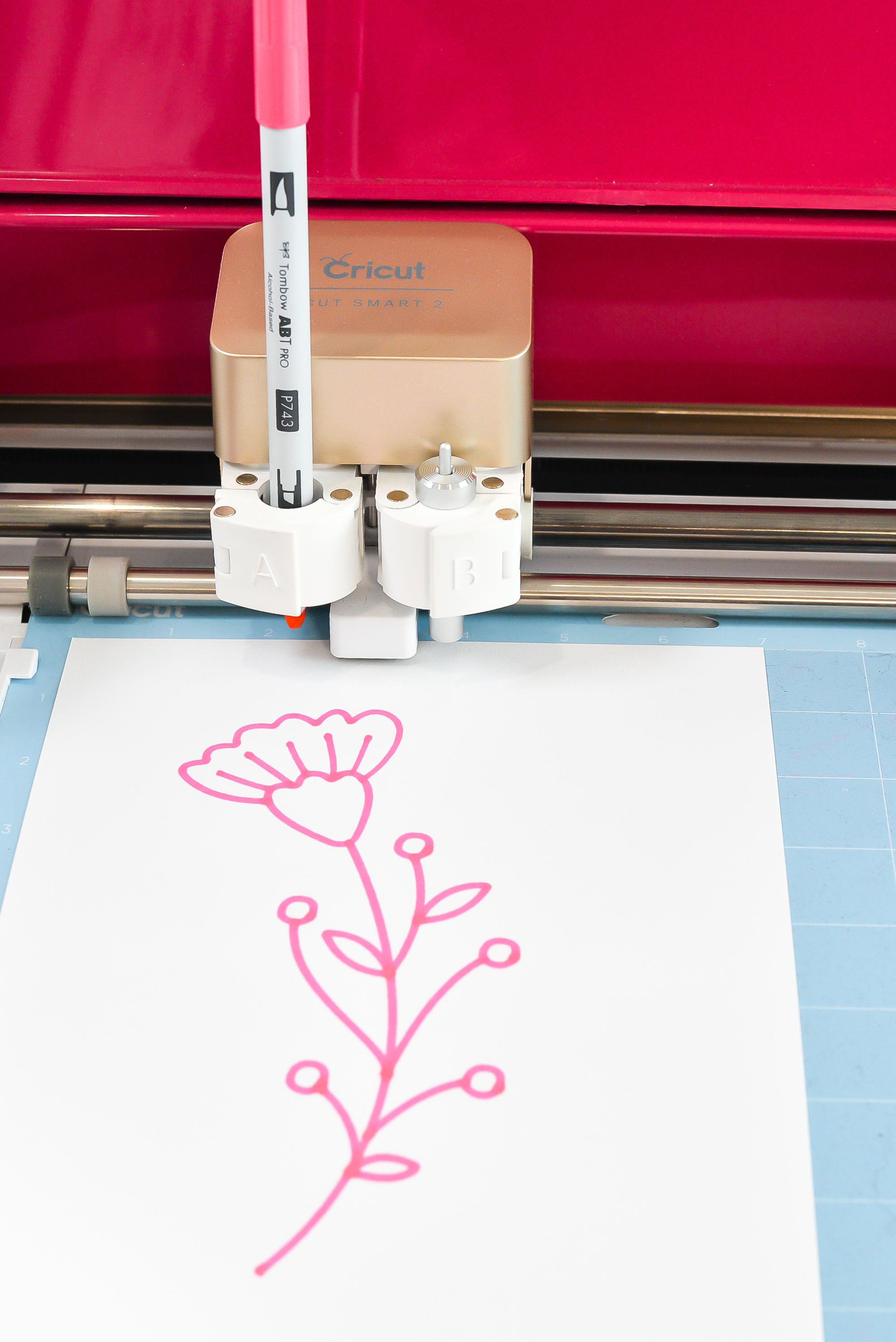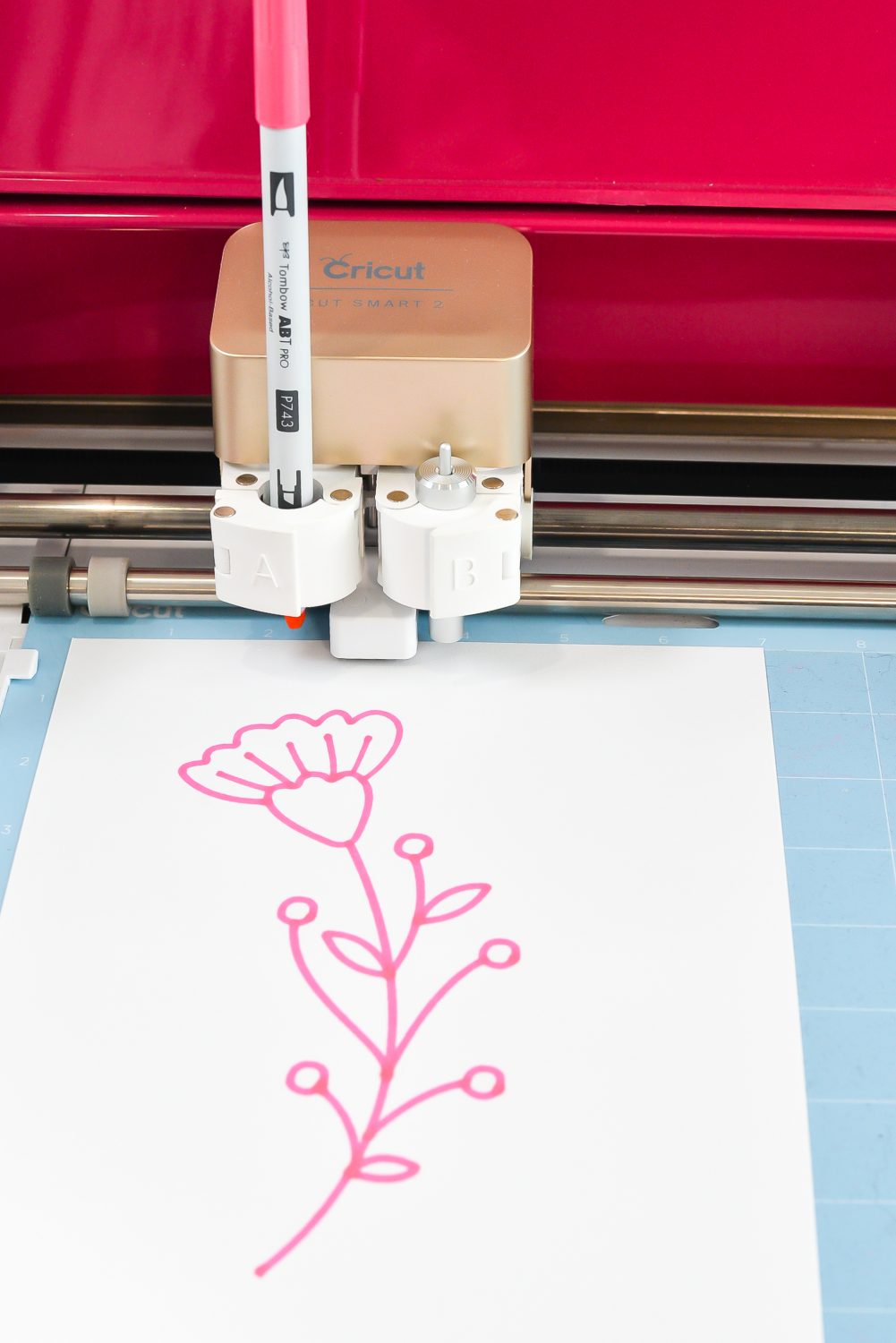 Where in JOANN are Tombow ABT PRO Markers located?
If you're looking in your local JOANN for the ABT PRO markers, I wanted to give you a bit of guidance. At my local store here in Washington, they weren't with the other Tombow markers in the fine art section. Instead, I found the 5-packs on the side of an end cap toward the middle of the store, and the larger 12-packs were actually behind the register.
The associates at my JOANN were super great and helped me find everything—if you can't find them, ask a JOANN associate!
I think that's all for these Tombow ABT PRO Markers! If you have any questions, I'd be happy to answer them the comments. And if you draw/illustrate/doodle/write anything with these markers, shoot me a photo at hello@heyletsmakestuff.com—I'd love to see!